Virgin Australia to sell Fokker 50 fleet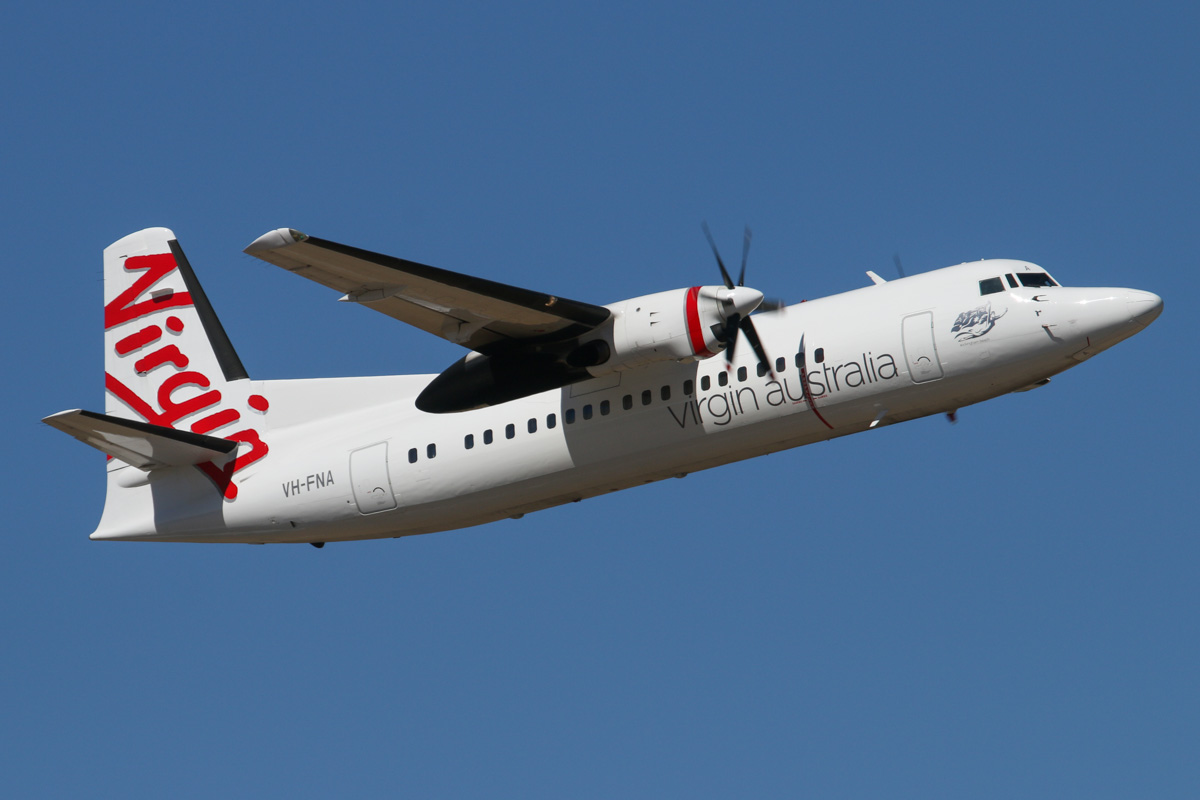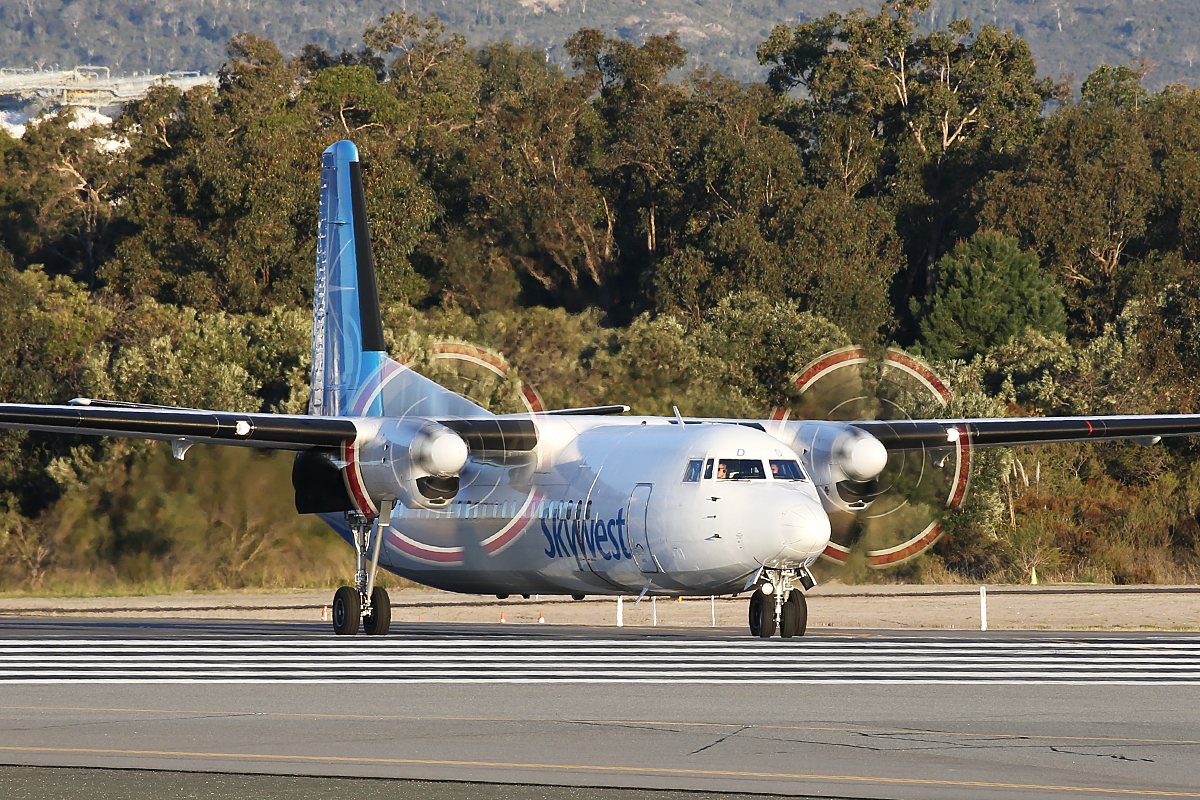 21 October 2015 copyright © David Eyre (UPDATED 27 OCT 2015)
Virgin Australia Regional Airlines (VARA) has announced that it is selling all eight of its Fokker 50 aircraft in the first half of 2016.
The Fokker 50s are used on regular public transport (RPT) flights to Geraldton in the Midwest, and regulated routes to Albany, Esperance and Ravensthorpe in the South West of Western Australia. The south west services were reduced in December 2014. The State Government's regulated routes were recently put up for tender, as the current contracts expire next year. In September 2015, Virgin announced that it would not be bidding for the routes, as they are not economically viable for Fokker 50 aircraft. Virgin will cease flights to Albany, Esperance and Ravensthorpe on February 27 2016, when its current contract with the WA government ends.
Regional Express (REX) (using Saab 340B aircraft) and Skippers Aviation (using Bombardier Dash 8-100/-300) are believed to have bid for the Perth-Albany and Perth-Esperance routes. The Department of Transport is assessing the tenders and will announce the successful bids in late-2015.
In addition, Fokker 50s are also used on fly-in fly-out (FIFO) contract services for the mining industry, but a reduction in commodity prices has resulted in smaller mining companies ceasing or reducing operations. In addition, the transition from the mining construction phase to production, which uses fewer workers, has also reduced FIFO work, making the Fokker 50s surplus to requirements.
Fokker 50s are also used for charter contract flights on a Perth – Geraldton – Carnarvon – Paraburdoo – Carnarvon – Geraldton – Perth route. This is likely to cease, as Carnarvon cannot take aircraft larger than Fokker 50s.
The 46-seat Fokker 50s have operated in Western Australia since October 1994, when Skywest obtained them from then-parent company Ansett Airlines. Following the collapse of Ansett in September 2001, Skywest was sold to Singaporean investors and in 2013 was acquired by Virgin Australia to become Virgin Australia Regional Airlines (VARA). At the time, the airline indicated that the Fokker 50s would be replaced by ATR72s from August 2014, but with unprofitable regional routes and the mining downturn, the plan was abandoned.
The withdrawal of Fokker 50s also marks the end of an era for Fokker turboprop operations in Western Australia; turbo-prop services commenced in Western Australia 57 years ago, when MacRobertson Miller Airlines (MMA) placed the first Fokker F.27 Friendship into service in WA regional services, on 27 December 1959.
Virgin's Perth-Geraldton services are likely to be upgraded to the 100-seat Fokker 100. QantasLink switched from Dash 8Q-400s to Fokker 100s on that route during March 2015.
Virgin has commenced a cabin refurbishment of all 14 Fokker 100s and acquired four additional Fokker 100s during the past year; two acquired from overseas in 2014 (VH-FZH and VH-FZI) and  two purchased in May 2015 from Alliance Airlines (VH-FWH and VH-FWI).