Final QantasLink Dash 8-Q400 service in WA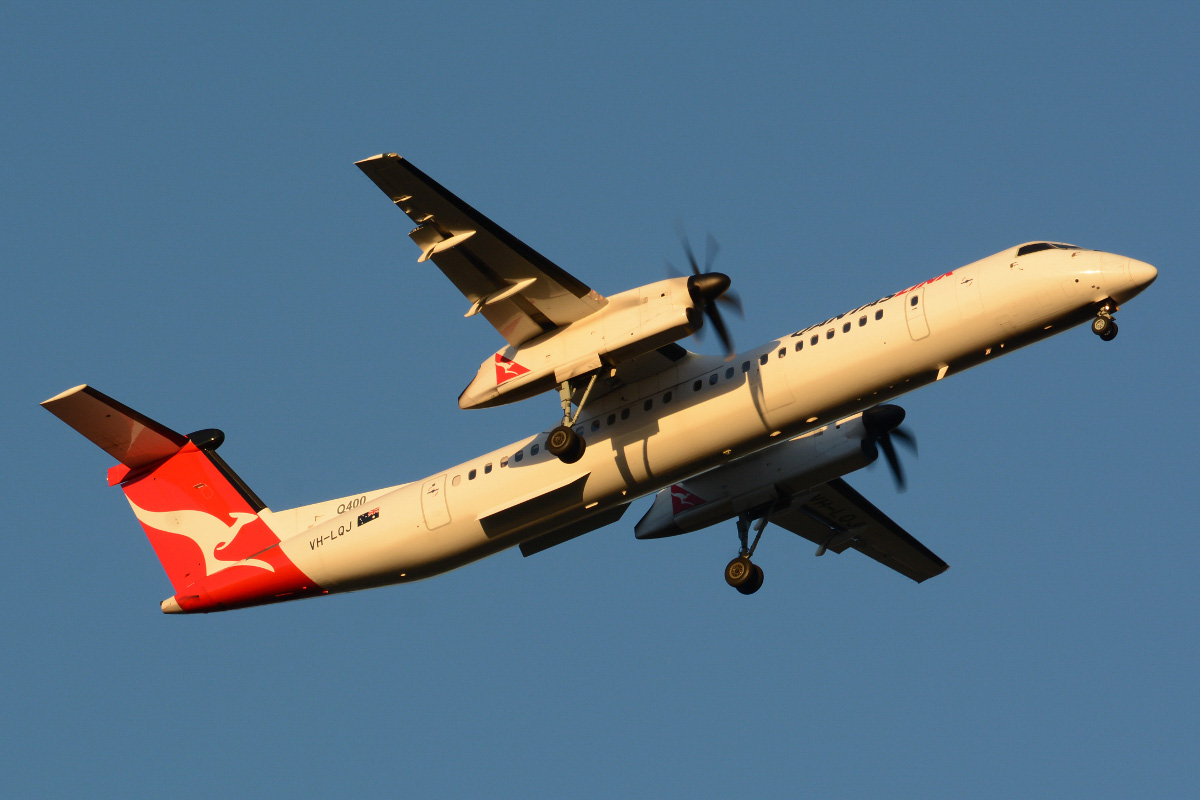 25 March 2015
QantasLink Bombardier DHC-8-402NG Dash 8Q-400 VH-LQJ operated the final service by the type in Western Australia (for the time being) on 24 March 2015.
On the final day, VH-LQJ flew Perth-Geraldton-Perth as QF2432/QF2433, then Perth-Learmonth as QF2428, returning to Perth as QF2929 at 6.29pm, where it was greeted by a water cannon salute by the airport fire crews.
Early on 25 March, VH-LQJ departed Perth to Adelaide and Brisbane as QF670D. Only 90 minutes after arriving in Brisbane, it operated a revenue service from Brisbane to Roma and return.
Qantas Group announced the withdrawal of the type last November to better match capacity with demand, and increase aircraft utilisation. All QantasLink services out of Perth are now operated by either QantasLink Boeing 717s or Network Aviation Fokker 100s (Network is owned by Qantas Group).
Dash 8-Q400 services began with Perth – Geraldton and Perth – Learmonth services from 21 November 2011, with VH-LQD and VH-LQG being based in Perth. These were replaced in late 2014 by VH-LQJ and VH-LQK.