QantasLink to cease Dash 8 Q400 services from Perth in March 2015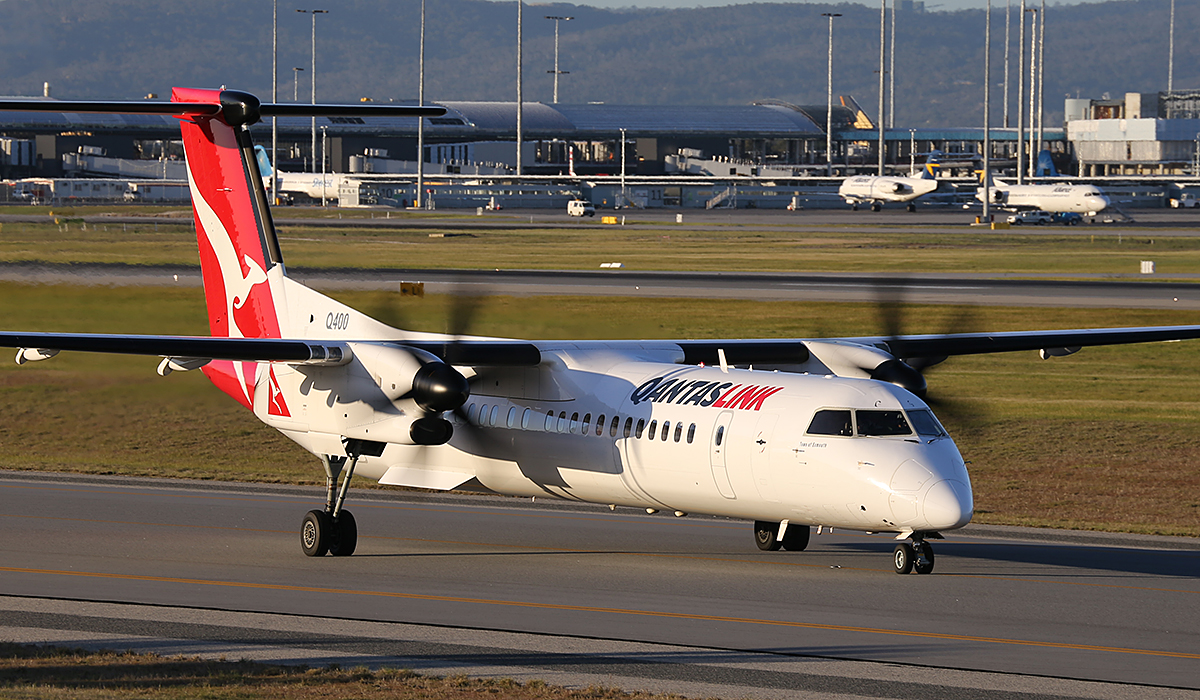 25 November 2014
QantasLink is to withdraw the Bombardier Dash 8-Q400 from Western Australia from 29 March 2015.
The company announced the changes as a result of changes to their network and schedule to better match capacity with demand, as well as increasing aircraft utilisation.
All QantasLink services out of Perth will be operated by either QantasLink Boeing 717s or Network Aviation Fokker 100s (Network is owned by Qantas Group). Network Fokker 100s are already being used on weekend services to Geraldton, in place of the QantasLink Q400s.
The new schedule will be published around 4 December 2014, with the network changes coming into effect on 29 March 2015.
Dash 8-Q400 services began with Perth – Geraldton and Perth – Learmonth services from 21 November 2011. Two aircraft are based at Perth, VH-LQD and VH-LQG. The original plan was for three or four aircraft to be based here.