9th and 10th RAAF Pilatus PC-21s commence delivery flight to Australia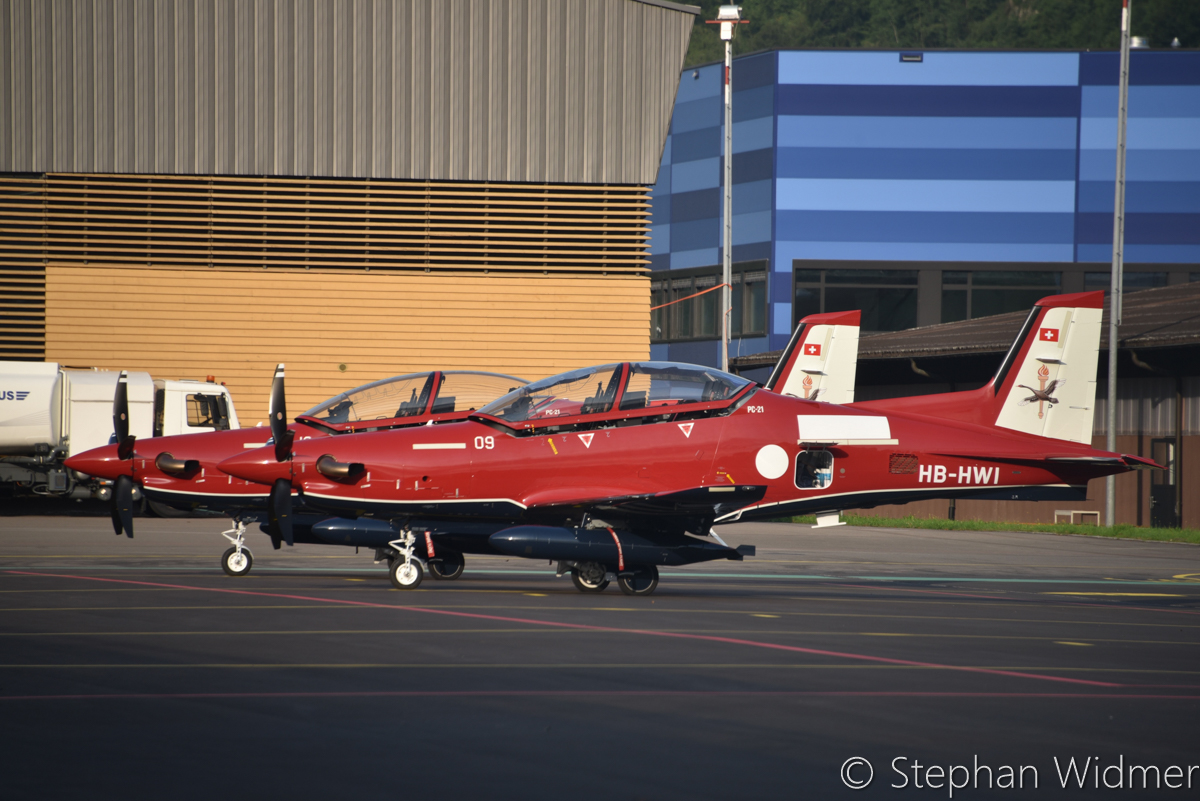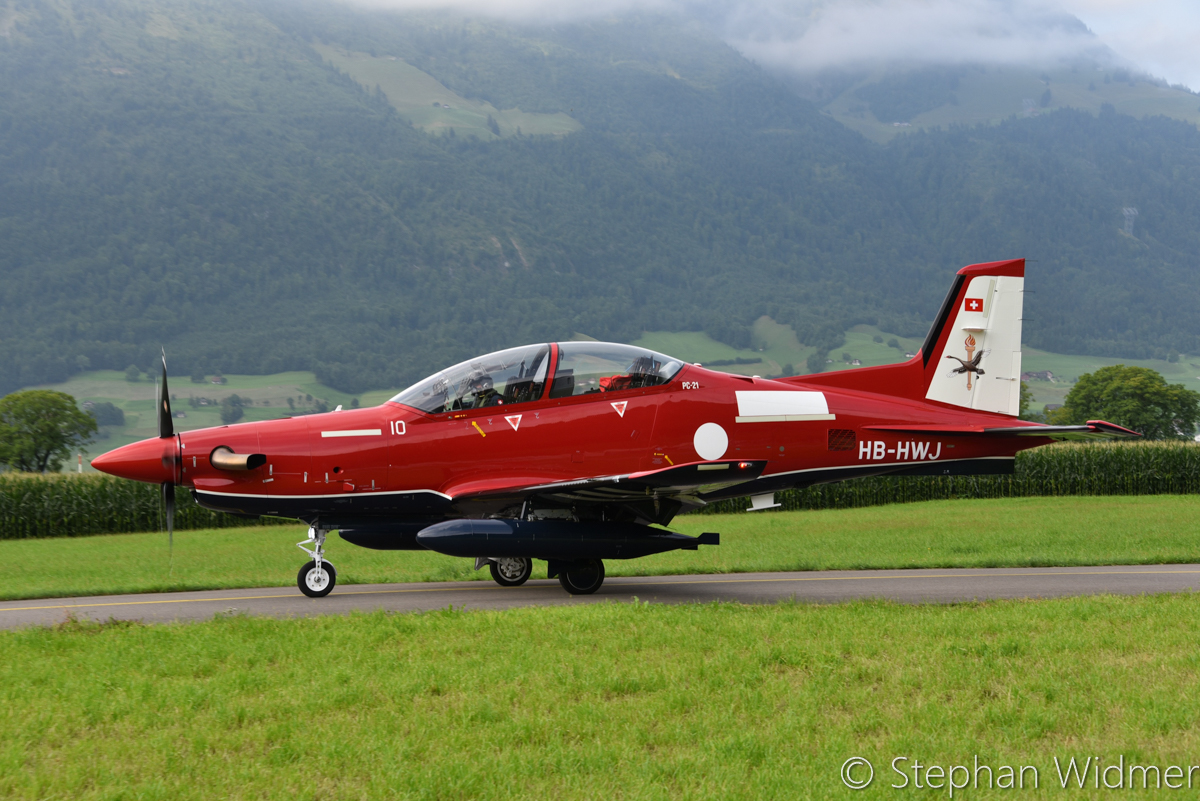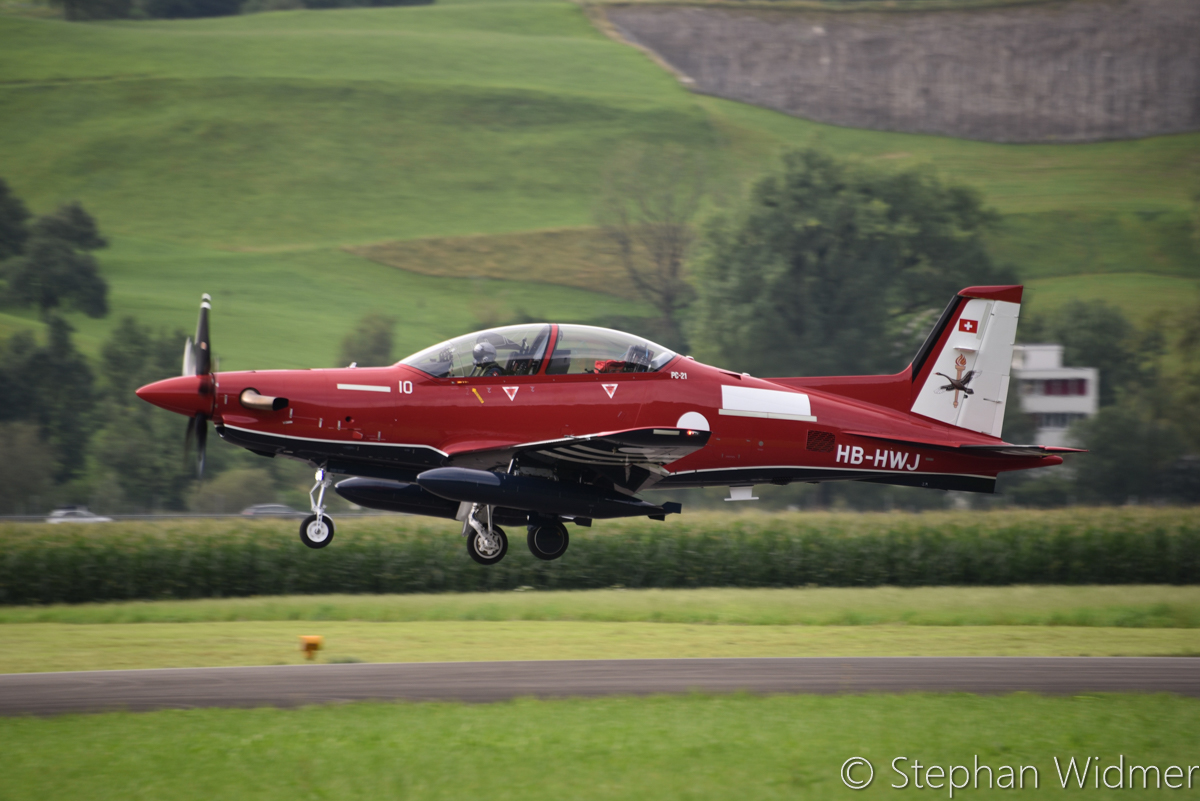 4 August 2017 © David Eyre (Photo © Stephan Widmer)
Another two Pilatus PC-21 turboprop training aircraft for the Royal Australian Air Force (RAAF) today commenced their delivery flight to Australia from the manufacturer's facility in Stans, Switzerland.
The 9th aircraft, HB-HWI (MSN 242) with RAAF serial A54-009 taped over, and 10th aircraft, HB-HWJ (MSN 243) with RAAF serial A54-010 taped over, departed Stans early this morning (Stans time), wearing the tail markings of wearing tail markings of 2 FTS (2 Flying Training School), which is based at RAAF Pearce, north of Perth, Western Australia.
The first two aircraft, HB-HWA (MSN 234) with RAAF serial A54-001 taped over, and HB-HWB (MSN 235) with serial A54-002 taped over, were delivered from 10-20 February 2017, with delivery route being Buochs/Stans (Switzerland) – Bari (Italy) – Heraklion (Greece) – Luxor (Egypt) – Riyadh (Saudi Arabia) – Fujairah (UAE) – Ahmedabad (India) – Varanasi (India) – Chittagong (Bangladesh) – Bangkok Don Mueang (Thailand) – Seletar (Singapore) – Denpasar, Bali (Indonesia) – Kupang (Indonesia) – Darwin (Australia) – Mount Isa – Brisbane – (overflew Canberra) – RAAF Base East Sale.
The 3rd and 4th RAAF PC-21s departed Switzerland on 29 April 2017; HB-HWC / A54-003 (MSN 236) and HB-HWD / A54-004 (MSN 237).
The 5th and 6th RAAF PC-21s departed Switzerland on 2 June 2017; HB-HWE / A54-005 (MSN 238) and HB-HWF / A54-006 (MSN 239).
The 7th and 8th aircraft departed Switzerland on 30 June 2017; HB-HWG / A54-007 (MSN 240) and HB-HWH / A54-008 (MSN 241).
The PC-21 recently started flying operations at RAAF Base East Sale, with the first pilots course to start in early 2019.
A total of 49 aircraft are being acquired by the RAAF. 42 of the PC-21 aircraft will be used as trainers at RAAF Base East Sale in Victoria and RAAF Base Pearce in Western Australia. Three PC-21s are being acquired for the Aircraft Research and Development Unit (ARDU) based at RAAF Edinburgh, South Australia, and four Forward Air Control variants will go to 4 Squadron, which currently operates the PC-9/A Forward Air Control variant from RAAF Base Williamtown in New South Wales.