Italian Navy frigate ITS Carabiniere (F593) visits Fremantle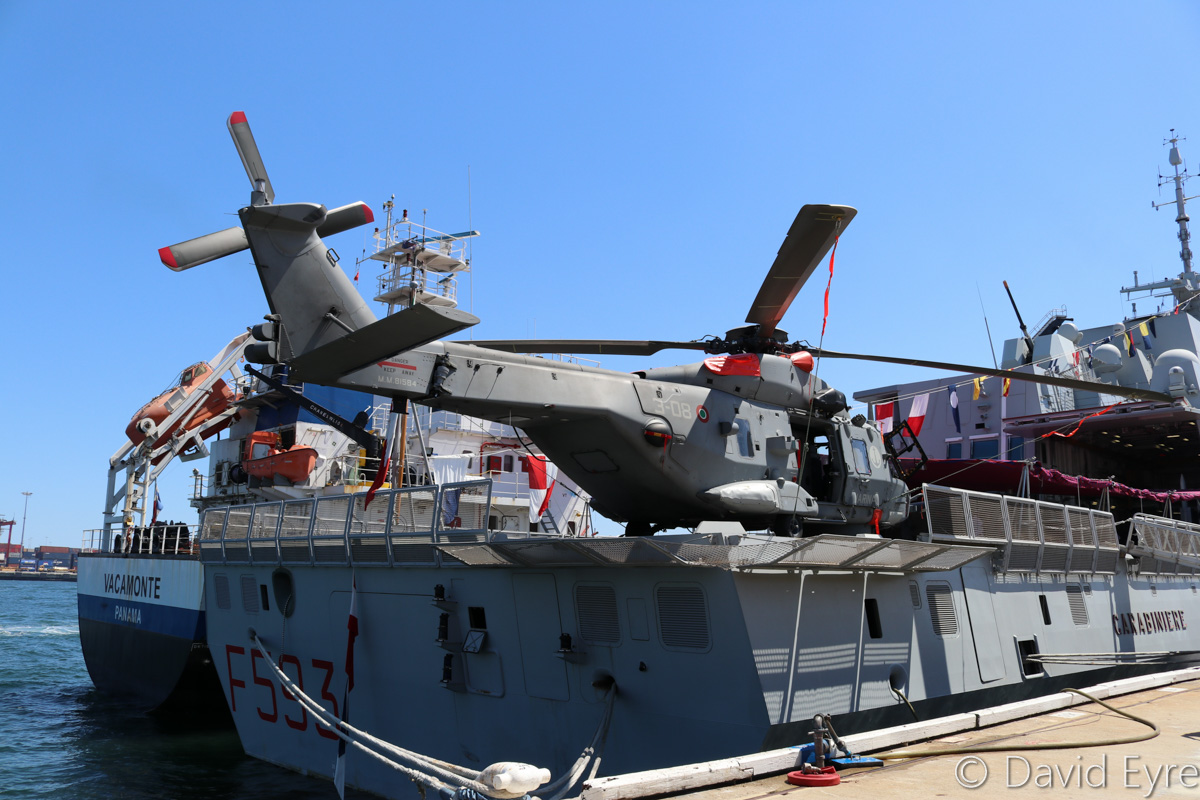 The Italian Navy anti-submarine warfare frigate ITS Carabiniere (F593) docked in Fremantle Port on the morning of 25 January 2017, as part of a world promotional and cooperation tour.
The warship carried a single NH Industries SH-90A (NH90 NFH) helicopter on the flight deck and was opened to the public on Australia Day – 26 January 2017.
Italian ship builder Fincatieri is one of three companies shortlisted for a chance to win a $30 billion contract to replace the Royal Australian Navy's Anzac-class frigates with nine new frigates under the SEA 5000 programme.