Tigerair Australia Airbus A320s to be replaced by ex-Virgin Australia Boeing 737-800s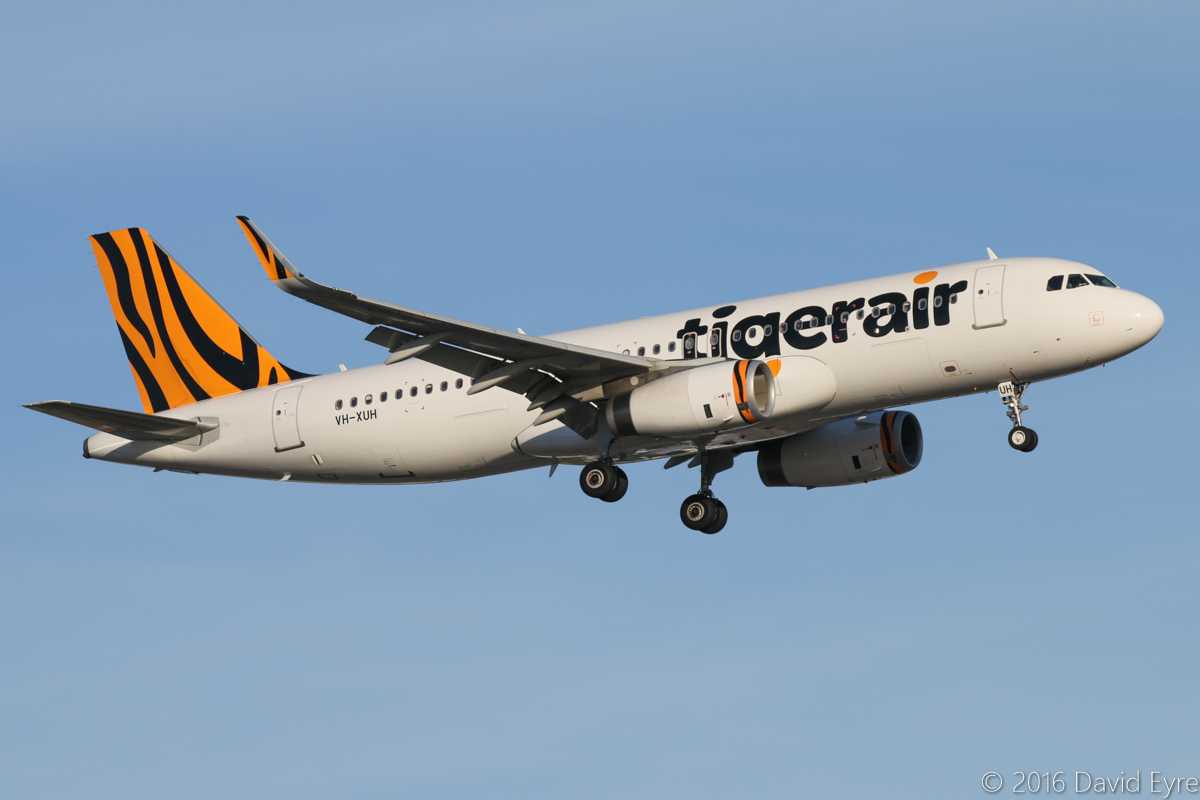 6 July 2016 © David Eyre
Following Virgin Australia's recent announcement that it was phasing out all of its Embraer E190 jets and some of its ATR 72 turboprops, the airline has also decided that all Tigerair-branded A320 aircraft will be withdrawn from the fleet over the next three years, to be replaced by Boeing 737-800s transferred from Virgin Australia.
Virgin Australia is trying to cut costs by reducing the number of types operated. Virgin Australia's mainline narrowbody jet fleet will use the current fleet of Boeing 737-800s and 2 Boeing 737-700s, later to be joined by 40 new Boeing 737 MAX 8 aircraft the airline has on order.
Tigerair Australia currently operates 14 Airbus A320s, plus 3 Boeing 737-800s that were transferred from Virgin Australia to operate services to to Bali.
Tigerair Australia is owned by Virgin Australia, having been purchased from Tigerair in Singapore, which still operates independently with a fleet of A320s.
No announcements have been made regarding the two older second hand A320s currently in service with Virgin Australia Regional Airlines.
Virgin Australia is also looking at standardising on one type of widebody jet, sometime after 2020. It currently uses Airbus A330-200s on Australian domestic services and Boeing 777-300ER aircraft on international flights from Eastern States cities.