Airlines Using This Terminal:
Virgin Australia, Virgin Australia Regional Airlines. Gate 50/Bay 150 is also used for international services – see our Foreign Airlines List 
Opening Times:
Open 24 hours, 7 days per week.
Location:
Terminal 1 Domestic is located between Terminal 2 and Terminal 1 International, at the northern end of Airport Drive and Horrie Miller Drive, on the east side of the airport.
(NOTE: Qantas/QantasLink/Jetstar Domestic terminals T3 and T4 are on the west side of the airport).
HOW TO GET TO TERMINAL 1:
Terminal and Car Park Location Maps
Driving:
Can be accessed from Tonkin Highway via Airport Road or Horrie Miller Drive.
Can also be accessed from Abernethy Road via Grogan Road.
Both short-term and long-term parking areas are available. Free shuttle buses run from the long-term parking to the terminal. Parking information and fees calculator
Public Transport:
Transperth operates a bus service to and from Perth city. Route 380 is a limited stops service with connections to other services available at:

Perth City (Esplanade Busport, with some stops on St Georges Terrace)
Victoria Park Transfer Station
Burswood Train Station
Belmont Forum Shopping Centre.

Route 380 runs seven days per week at a 30-60 minute frequency (NOTE: You can also park at Belmont Forum Shopping Centre and catch the 380 bus, but note that fines apply if parking more than four hours). The service operates during the following hours:

4.25am to 11.25pm from Perth on weekdays including Public Holidays
5.25am to 11.25pm from Perth on weekends
5.20am to 1.20am from the airport on weekdays including Public Holidays
6.20am to 1.20am from the airport on weekends

To travel between the Terminals T1 and T2 on the east side and Domestic Terminals T3 and T4 on the west side, there is a FREE Terminal Transfer bus service. The trip takes about 8 minutes. To catch the Terminal Transfer bus, the bus stop is located at the front of the in front of Qantas Terminal 4 at the Domestic Terminals and the International Terminal Stop is near the Arrivals area.The Perth Airport Connect shuttle bus service is also available for travel between the International Terminal (T1) and Perth City or Fremantle, but is expensive (almost the same as a taxi fare)  – see Perth Airport Connect website for prices and schedules

Taxi:
The taxi stand is directly outside the Terminal. Taxi cost calculator
HOW TO GET TO THE DEPARTURES LOUNGE PHOTOGRAPHY AREA:
The Departures Lounge areas can be accessed by entering the Check-in area, then proceed to the escalator or lift to the first floor. You will be required to undergo security checks (just like passengers) and can then walk to the departures area.

NOTE: From the ground floor arrivals area, you can also access a hallway to Terminal 2, which is used for intrastate and FIFO domestic flights by Virgin Australia Regional Airlines, Tigerair and Alliance Airlines. The hallway has some windows.
NOTES:
Photographs should not be taken of staff or members of the public without their express permission.
Some windows are better than others for photography due to differing levels of window distortion, reflections and obstructions.
Advantages:

Great for morning photography
Views to north – runways 21 & 24; Taxiways C, P, S; international apron (Bay 163 only)
Views to south (Terminal 2 apron)
Views to west (runway 06/24,  runway 03/21)
Good views of aircraft at most gates
Lift and stairs available
Sheltered from sun and weather, air conditioned.
Seating available
Arrivals and Departures TV monitors
Toilets
Variety of shops and food retailers

Disadvantages:

Afternoon photography will sometimes be facing the sun
Double-glazed windows: distortions and reflections can be an issue for photography, so need try different spots to find an undistorted view.
Aircraft parked at Gates 48 (Bay 148 & 148B) and 49 (Bay 149, 149A, 149B) are obscured by aerobridge terminal structures.
No decent view of the A380 gate at Gate 51/Bay 151, due to glass partitions (multiple layers of glass between camera and aircraft)
Limited views of aircraft parked at Gate 43/Bay 143 and Gate 48A/Bay 148A, due to aerobridge structures.
View to northwest is interruped by a large metal A-frame, which supports the Nose In Guidance System displays for Bays 148/A/B.
Most of T1 International apron is not visible, due to aerobridge structures at Gates 49 and 50 (Bay 149 and Bay 150). Only aircraft parked at Bay 163 are visible.
ighting poles cause shadows on aircraft in the early daylight hours and obstruct views to a limited degree.
Domestic terminals T3 and T4 (Qantas/QantasLink/Jetstar are on the opposite side of airport, too far away for decent photos.
Photographing aircraft on runways requires a telephoto lens of at least 300mm
Aircraft taking off runways 21 or 24 will be too far away at rotation – likewise, aircraft touchdown point for landings on runways 03 and 06 is too far away.
Airport parking costs are high.
One option is to park at Belmont Shopping Centre (free) and to use the fairly cheap Transperth bus (route 380) to get to the terminal, but be aware the parking at Belmont Forum has a 4 hour limit. Fines will be issued for parking longer, and this also applies if you park for two periods the same day with a total exceeding 4 hours.
COPYRIGHT NOTICE: All information, photographs and videos displayed on this website are copyright protected and may not be used, sold, copied or reproduced without express written permission of the individual photographer/author. If you wish to obtain or use a photo, please email AviationWA@gmail.com.
Photos © David Eyre, using: Canon EOS 70D digital SLR with a Canon EF 100-400 mm 1:4.5-5.6L IS II USM (telephoto zoom lens) fitted with UV filter and a Canon EF-S 17-55 mm 1:2.8 IS USM (wide-angle zoom lens) with Circular Polariser filter.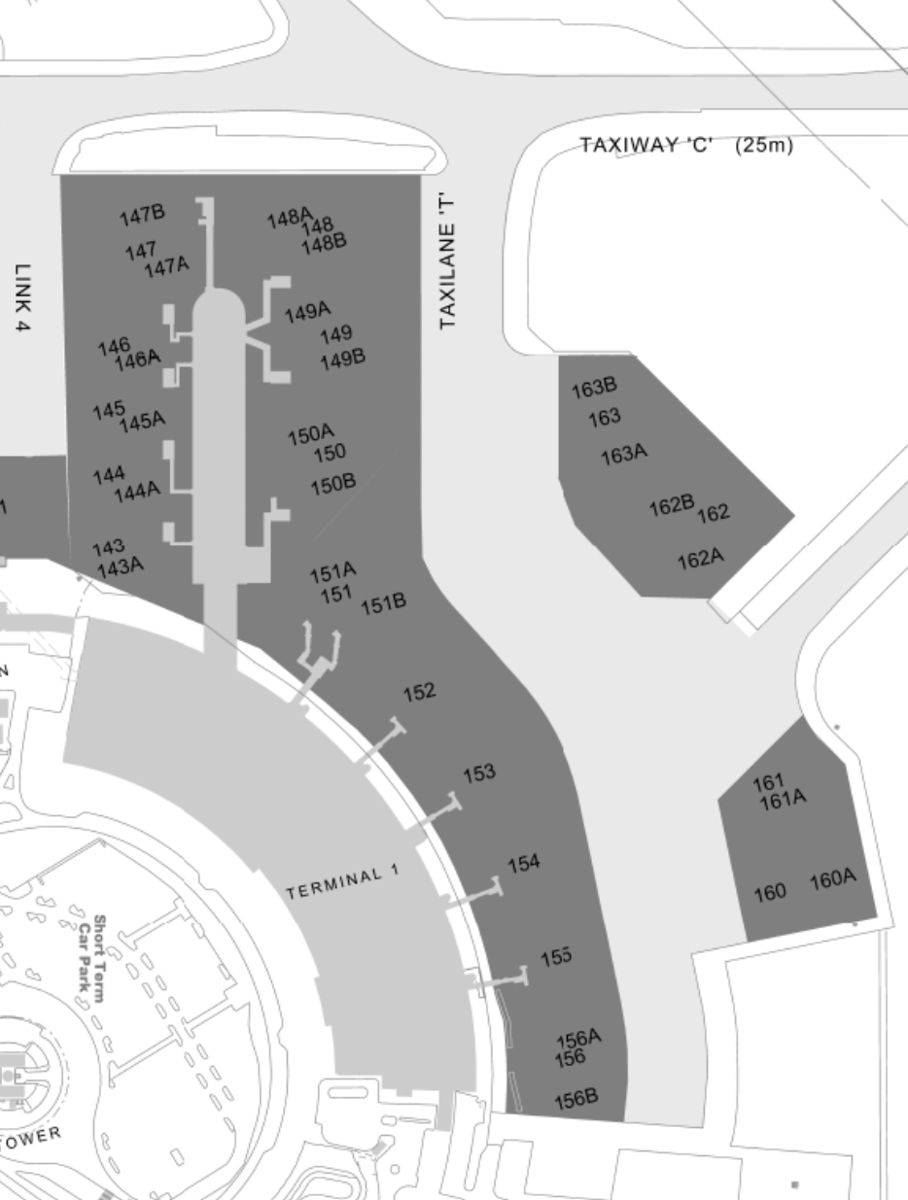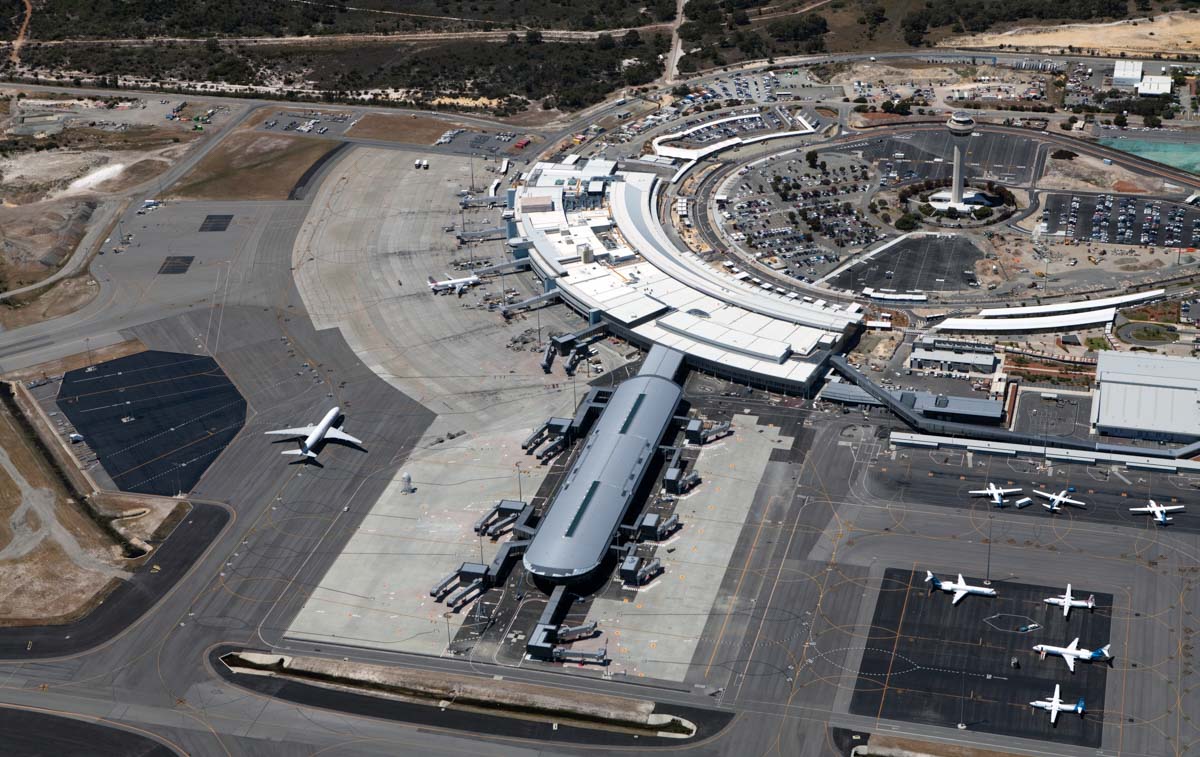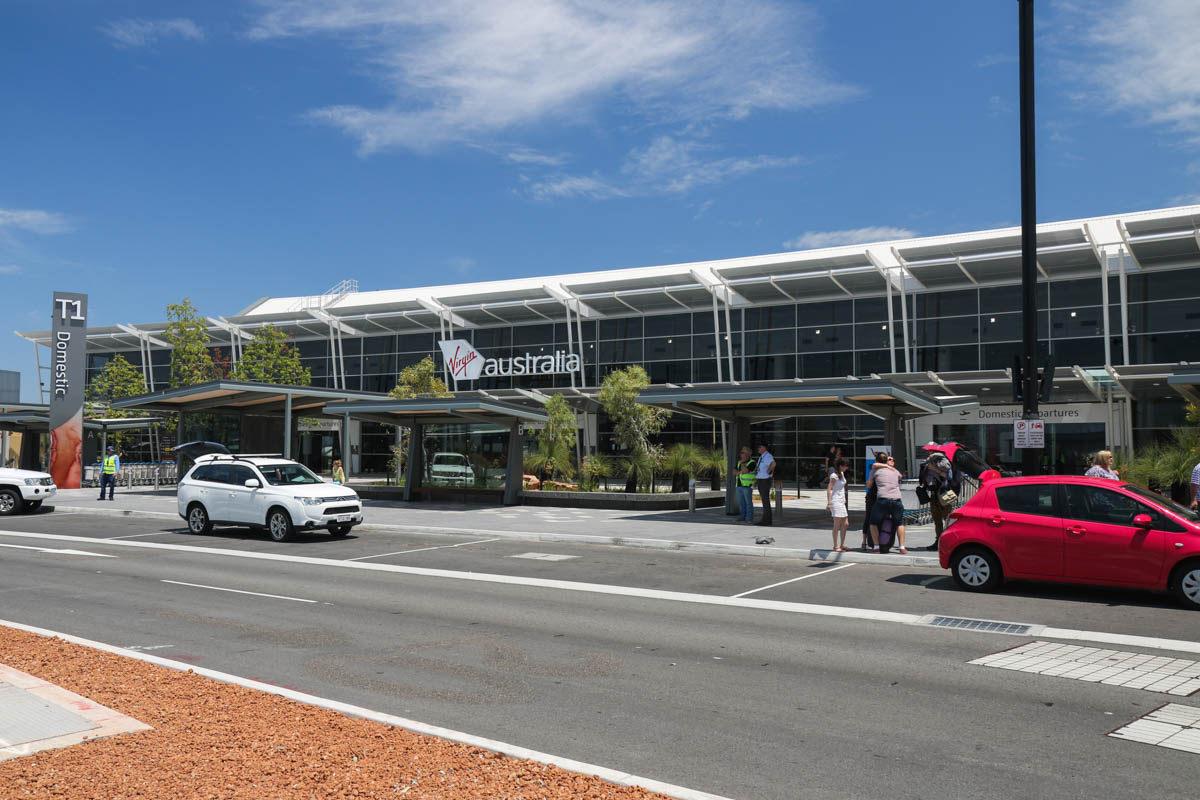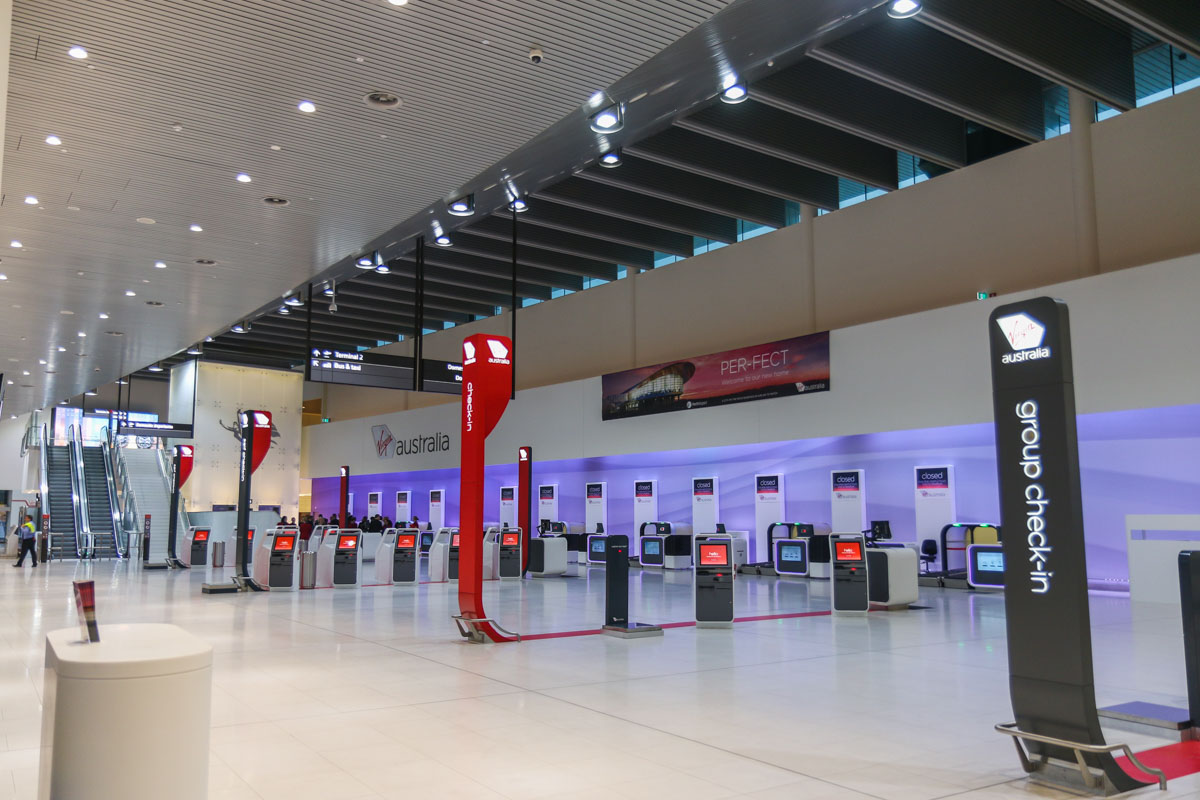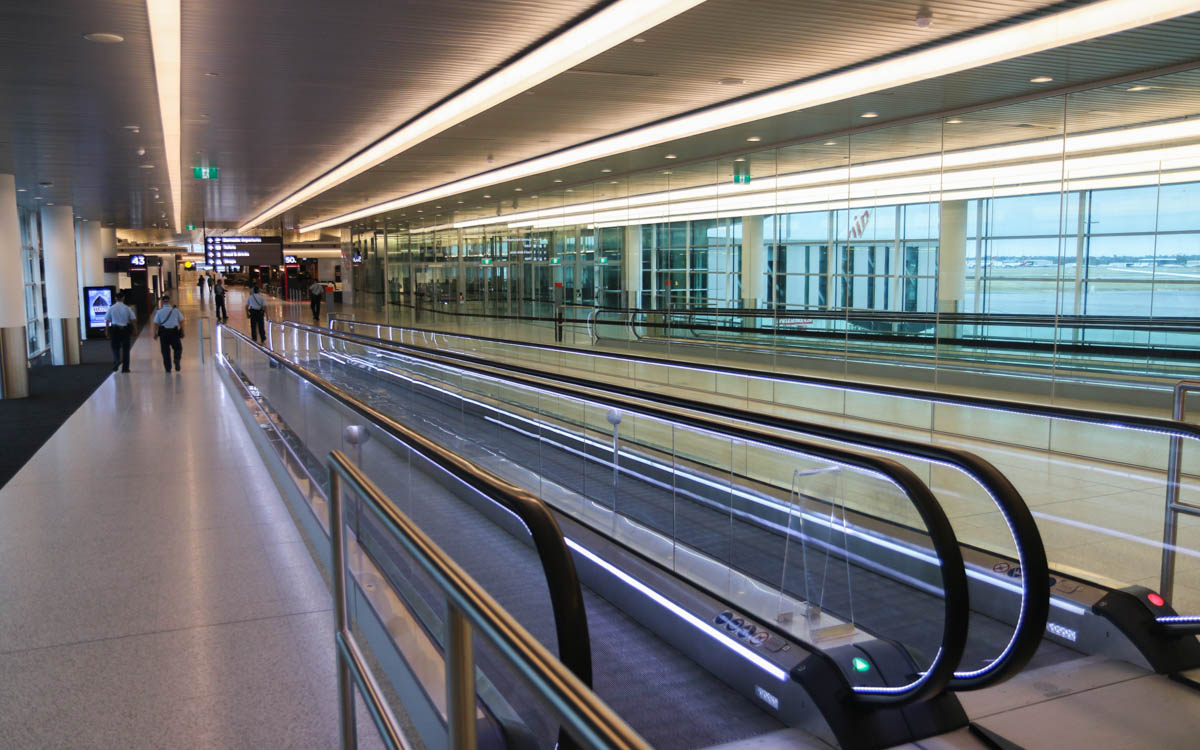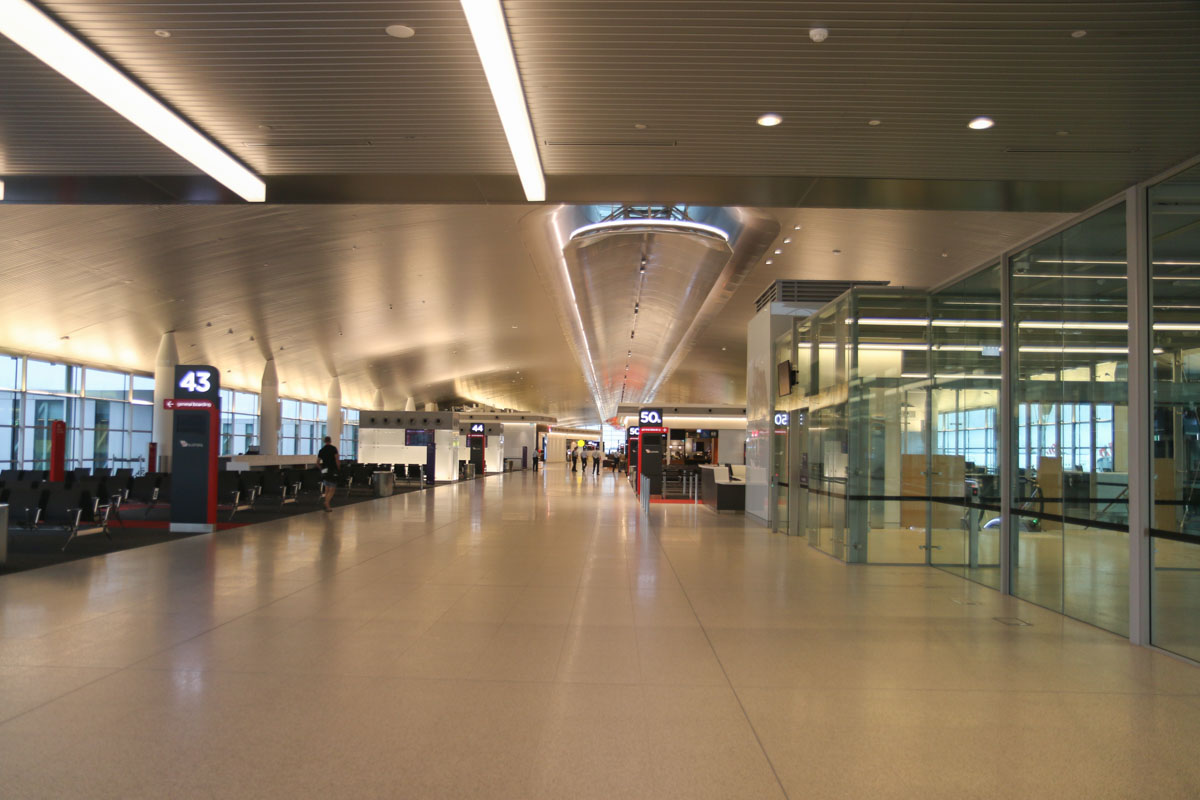 Gate 43 / Bay 143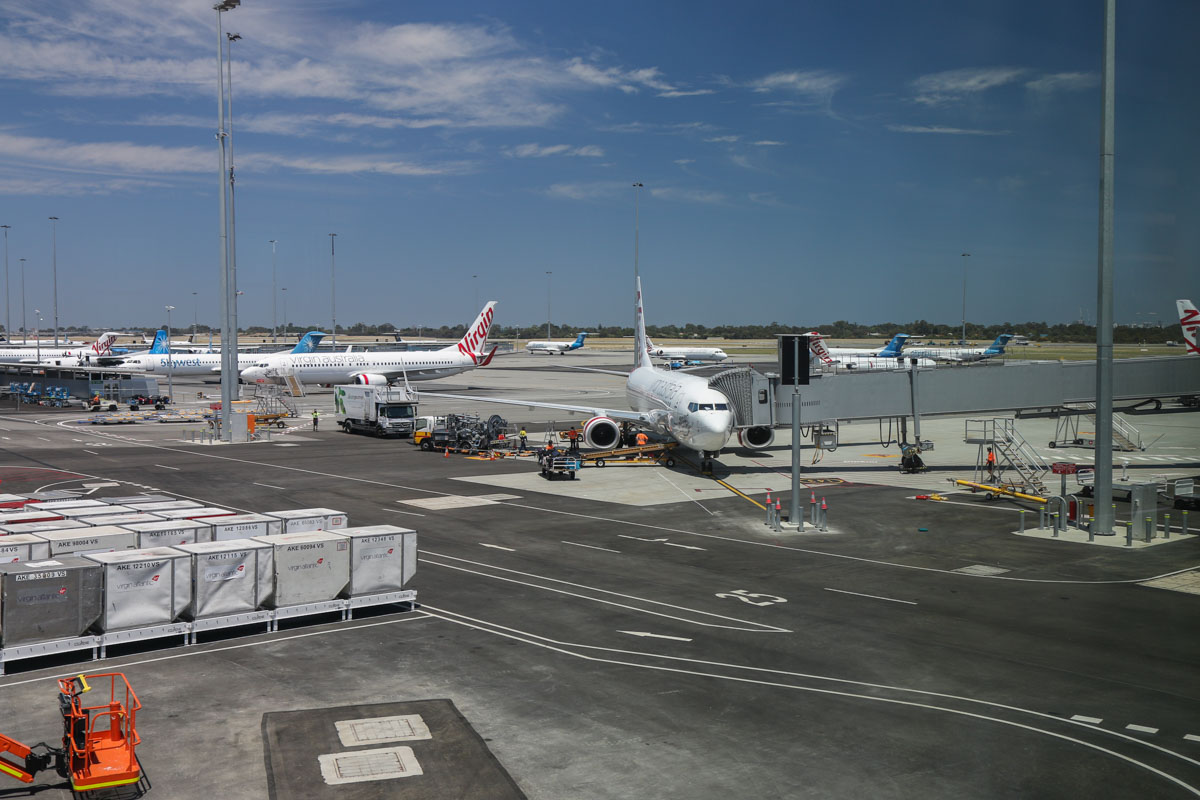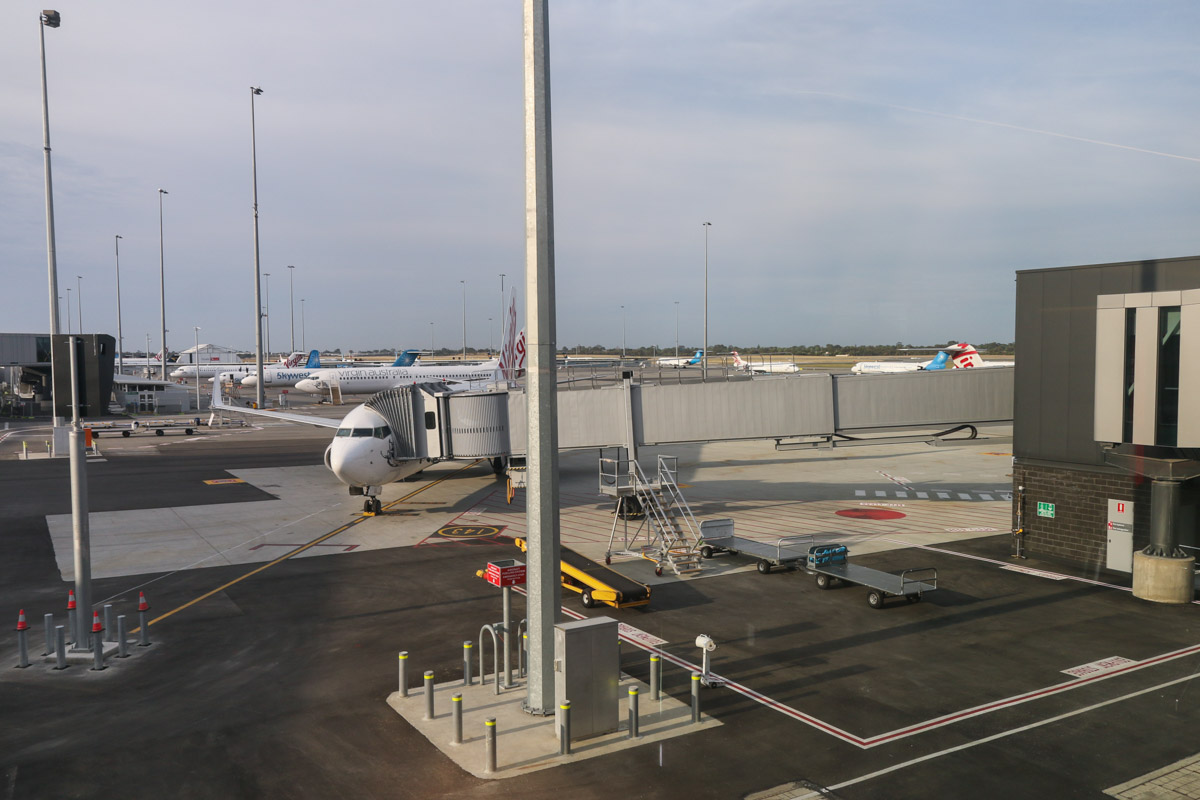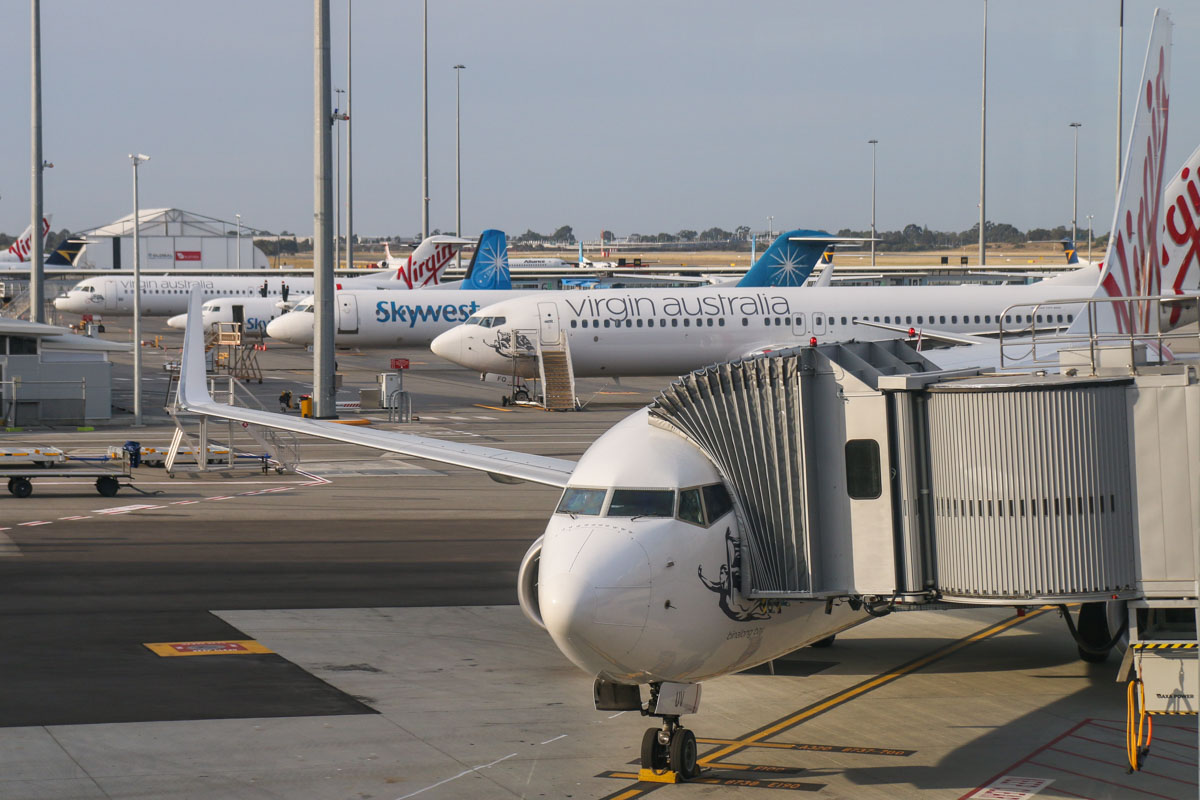 Gate 44 / Bay 144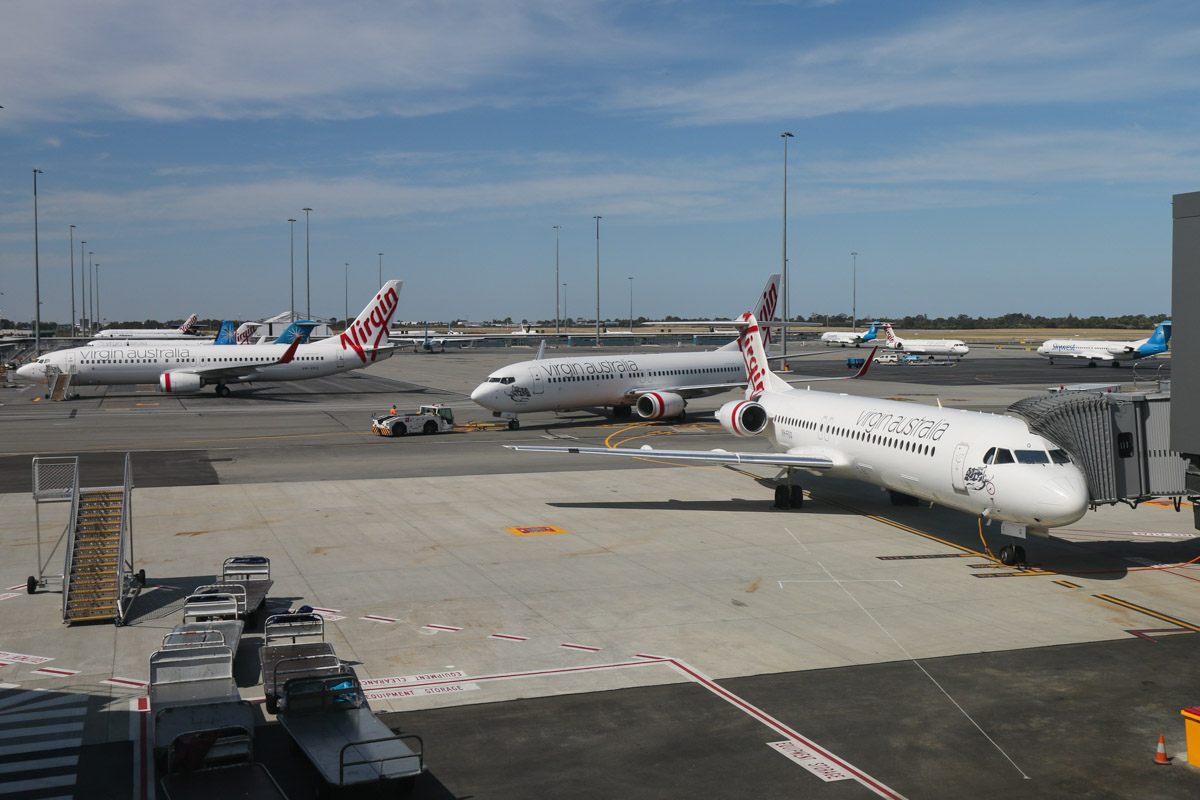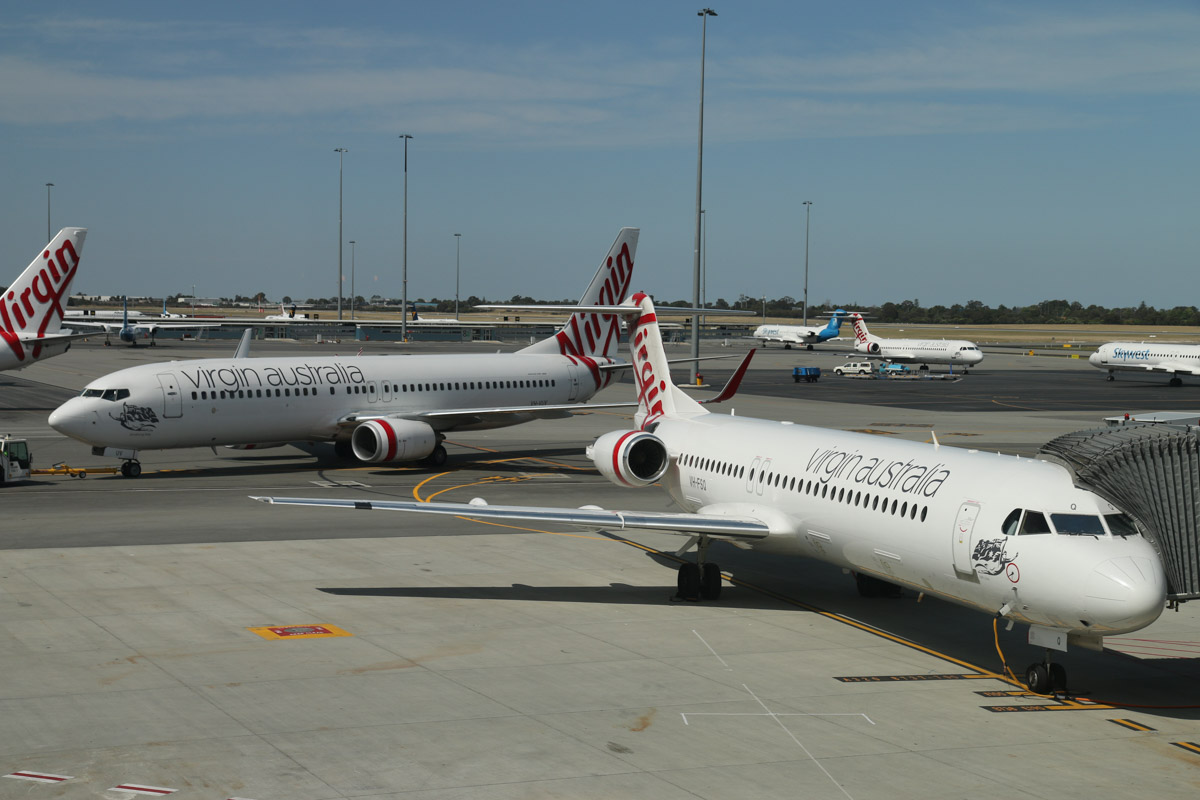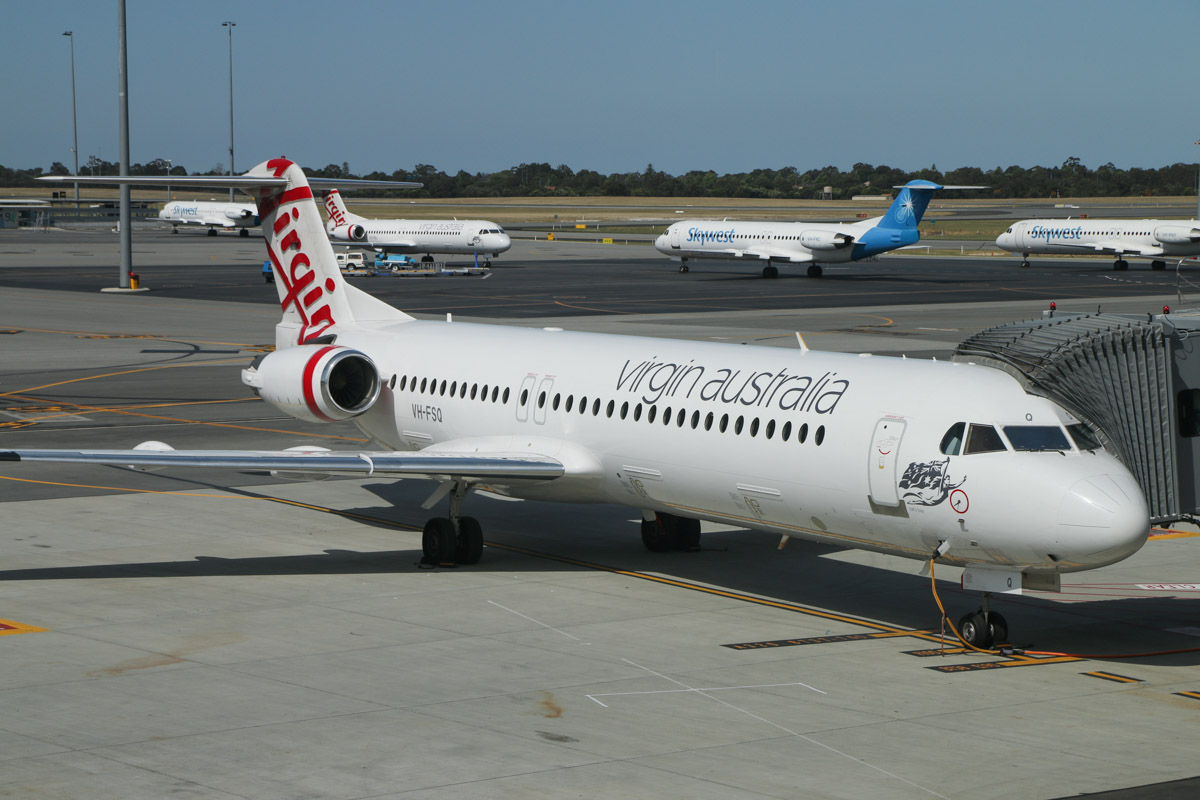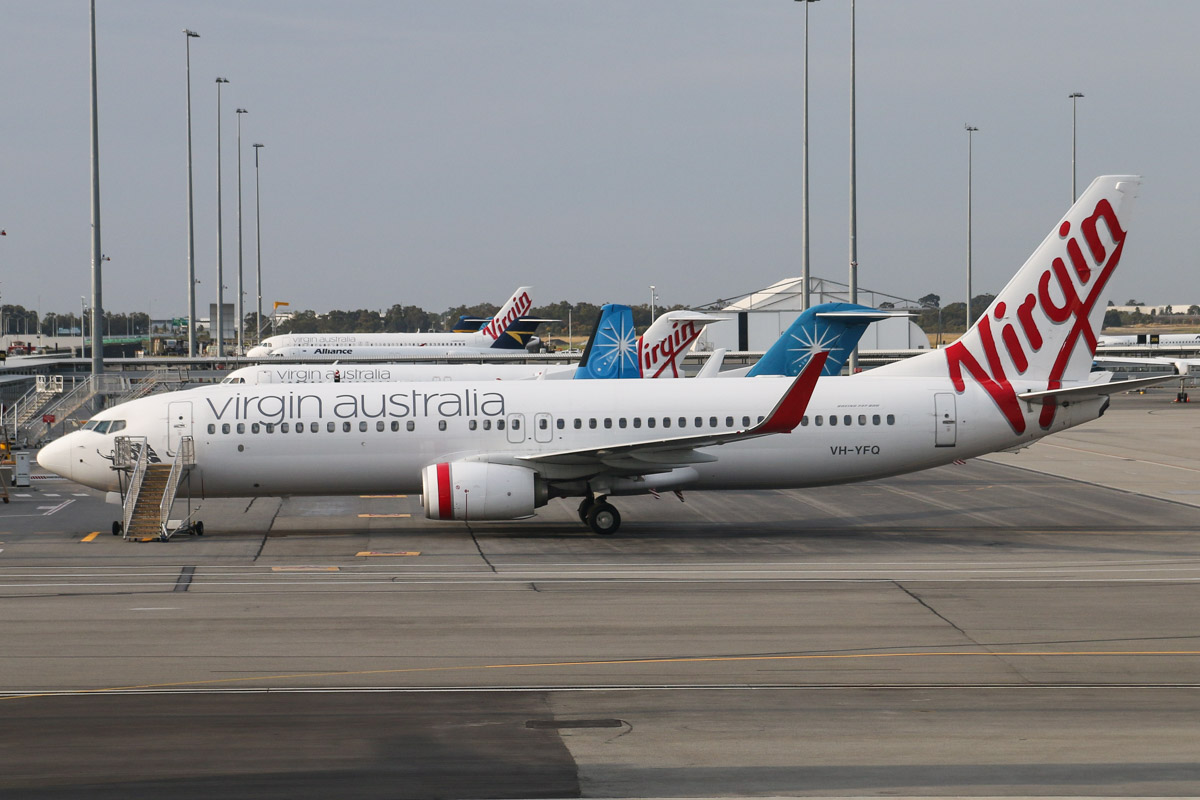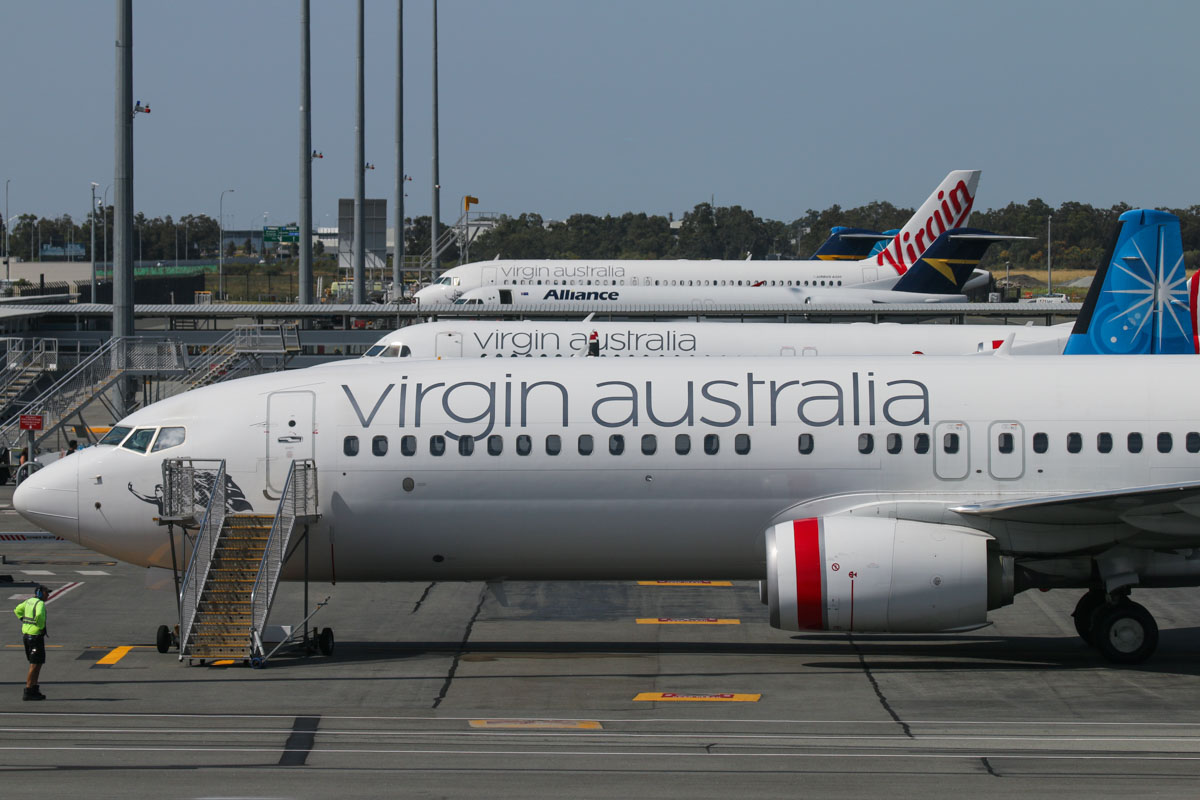 Gate 45 / Bay 145: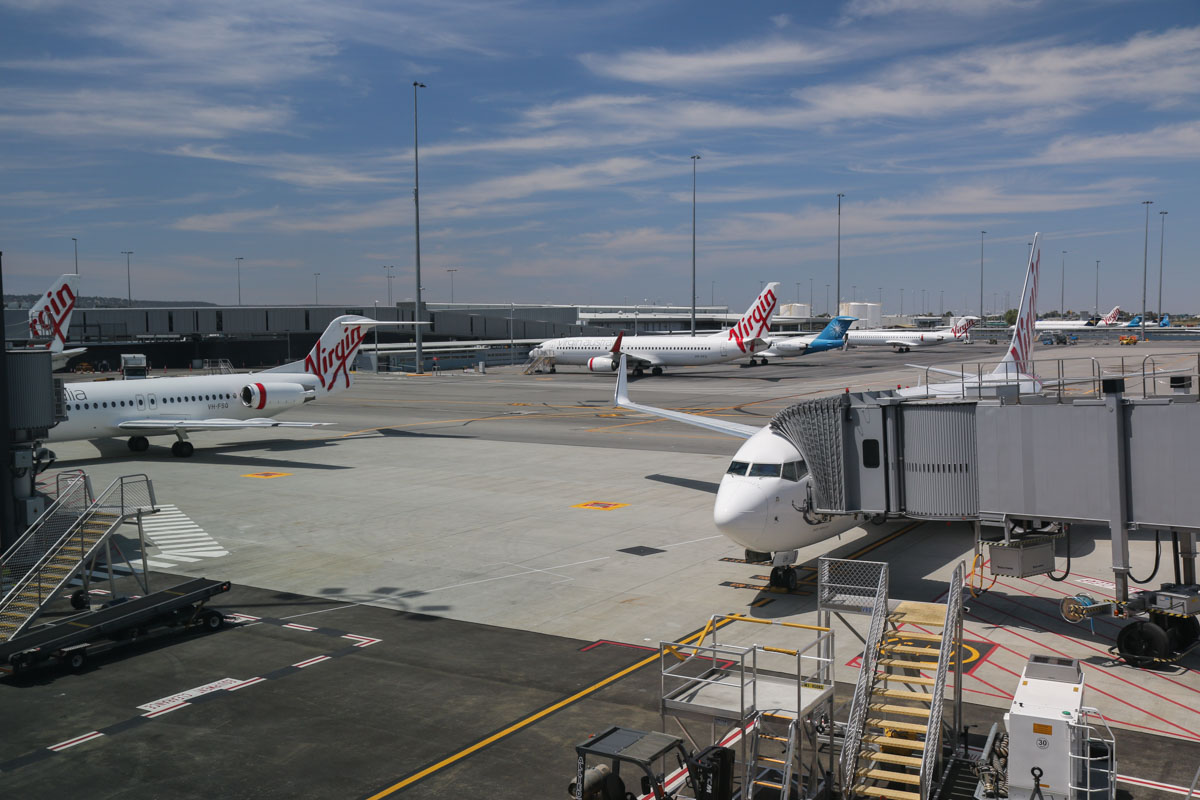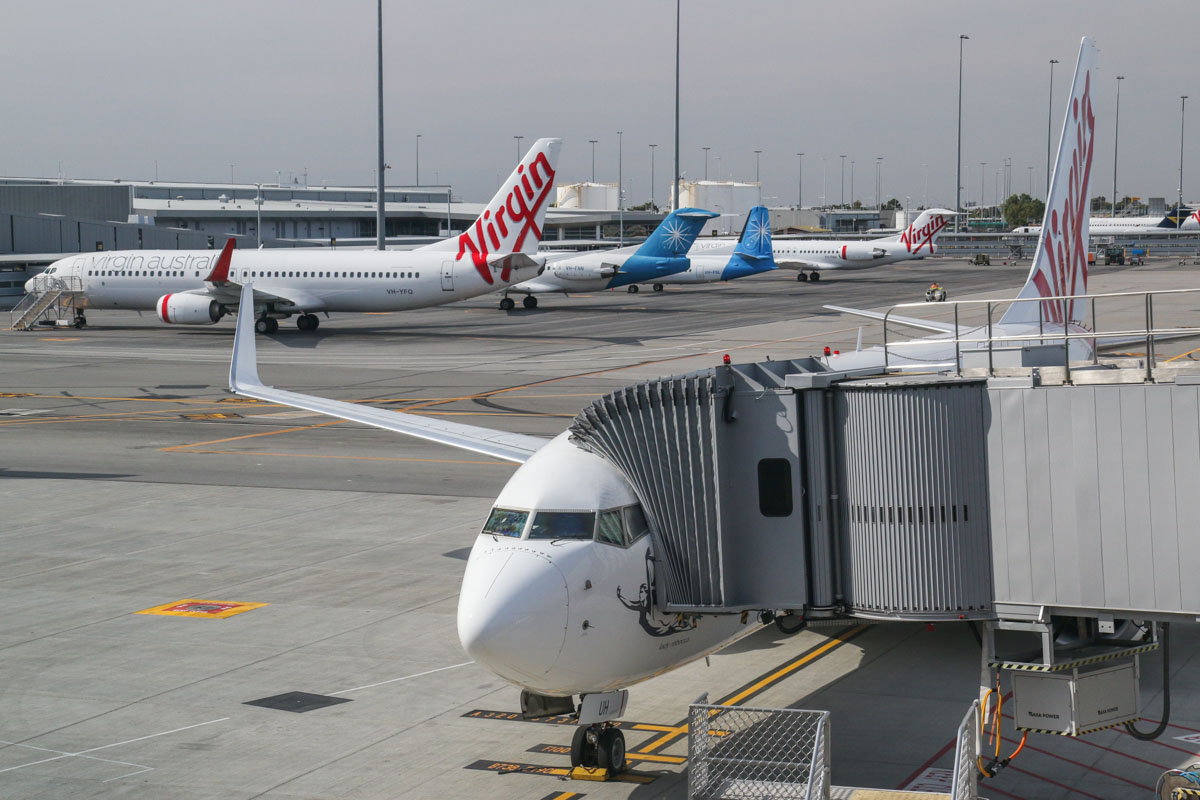 Gate 46 / Bay 146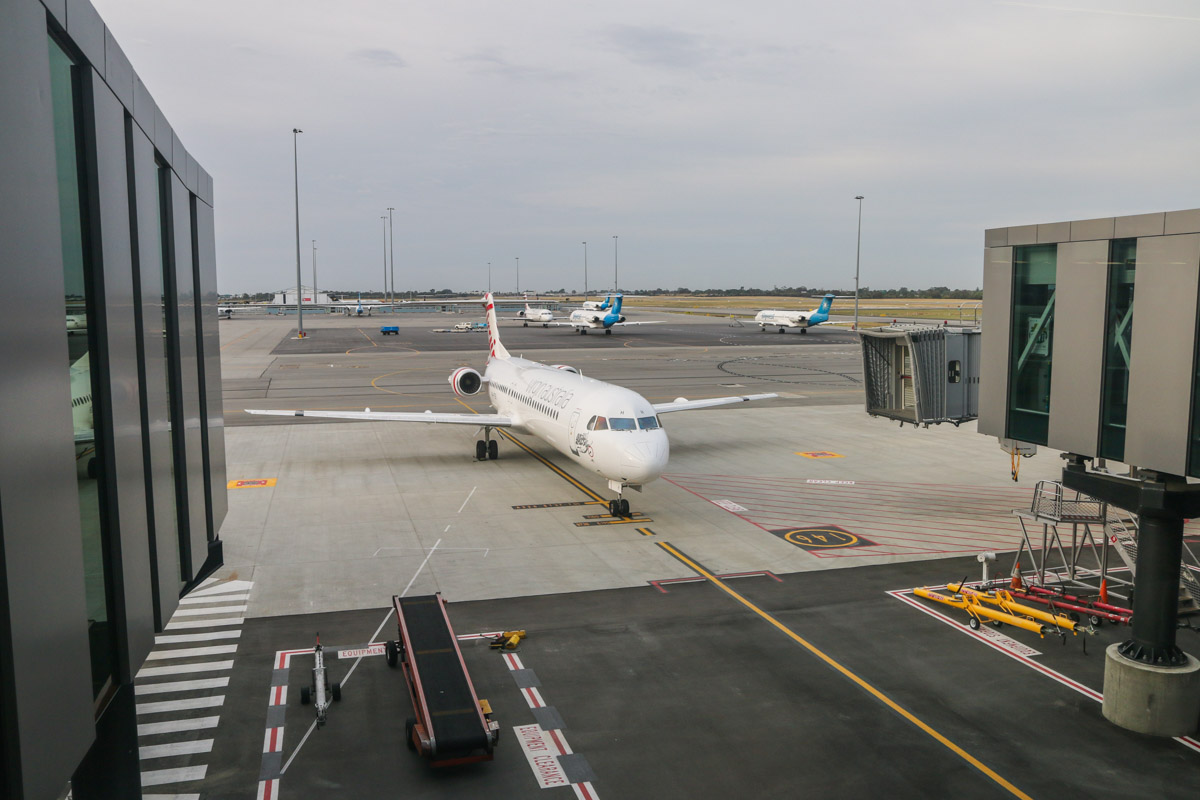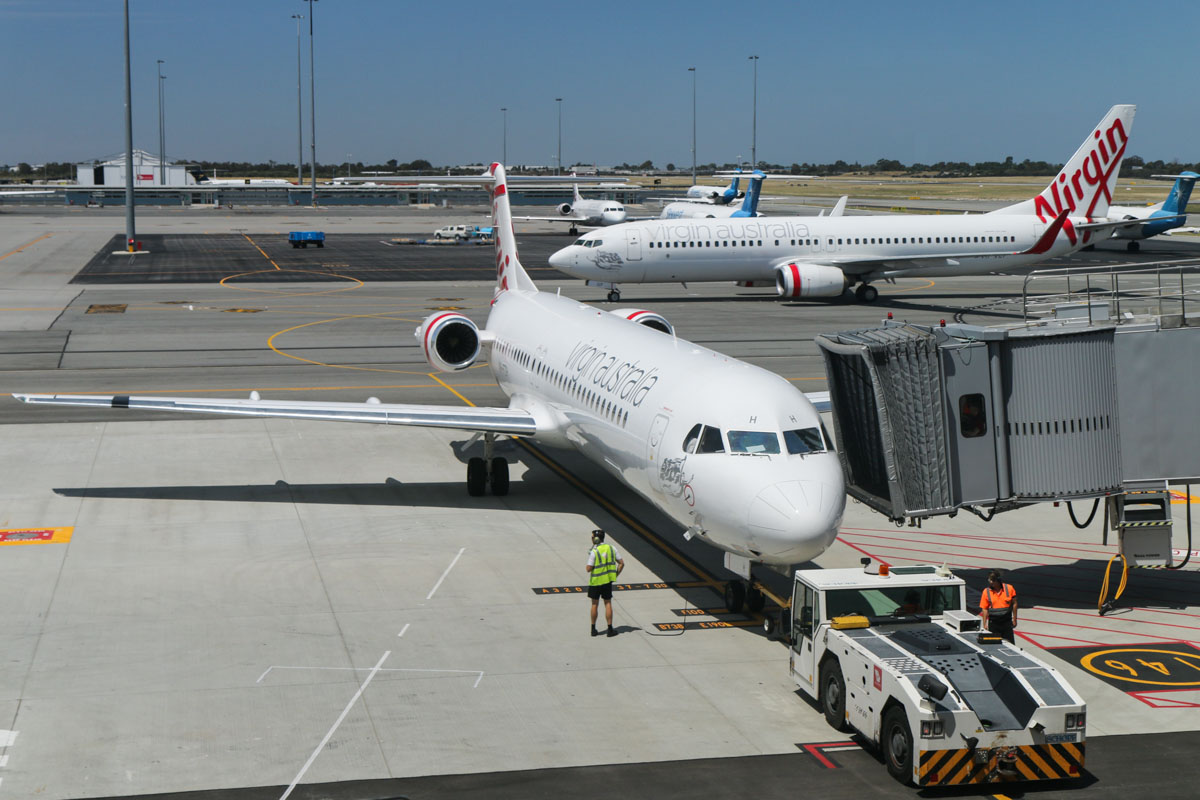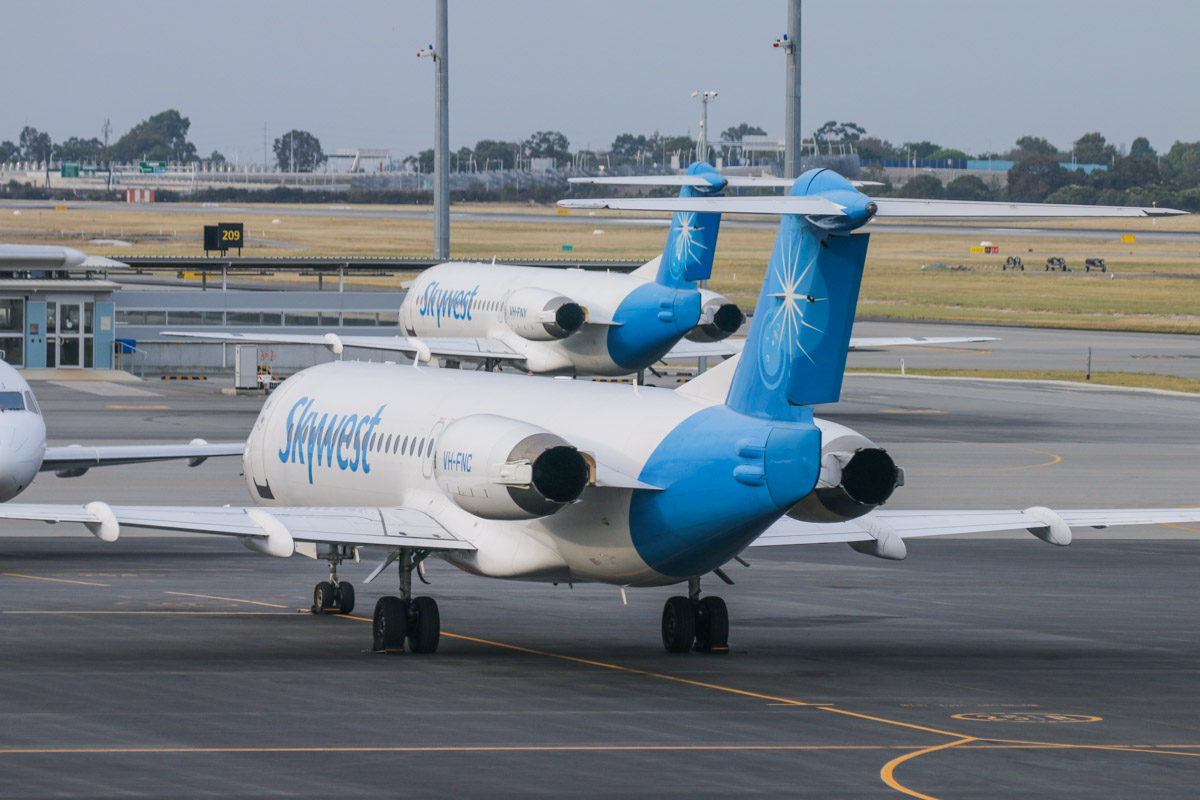 Gate 47A / Bay 147 (west end of pier, left side)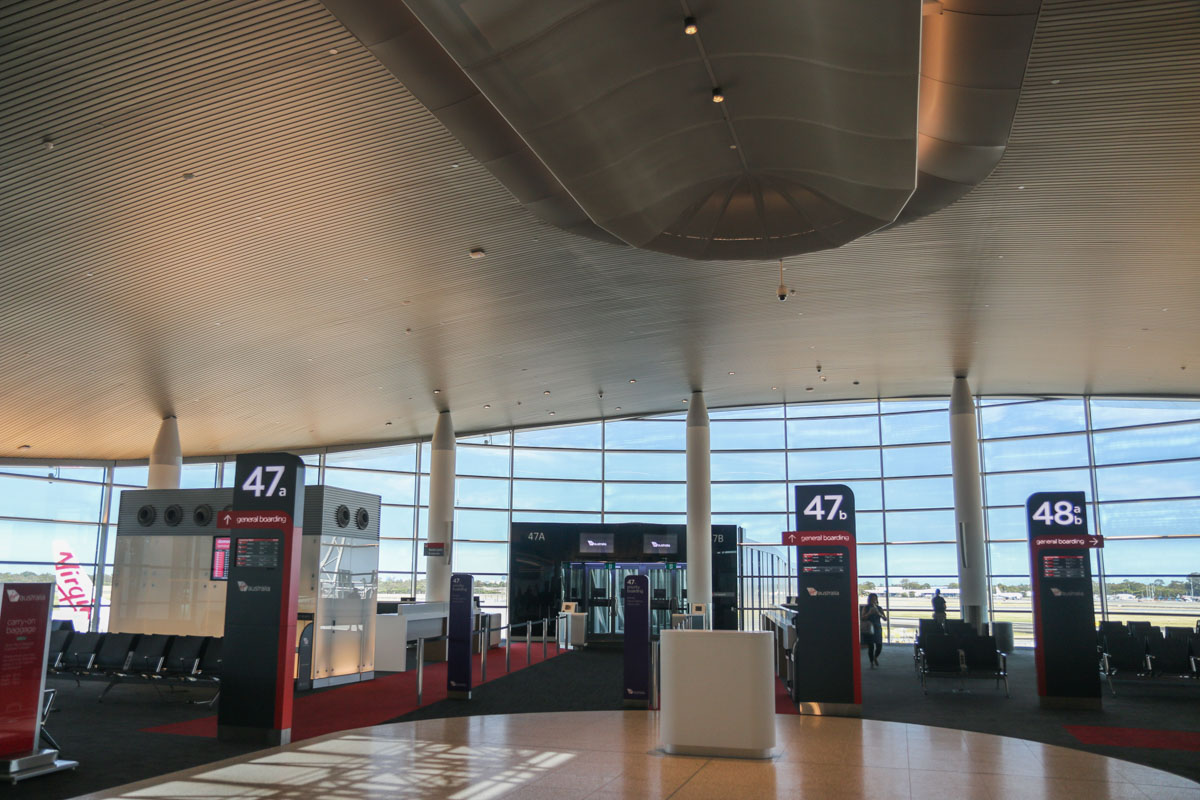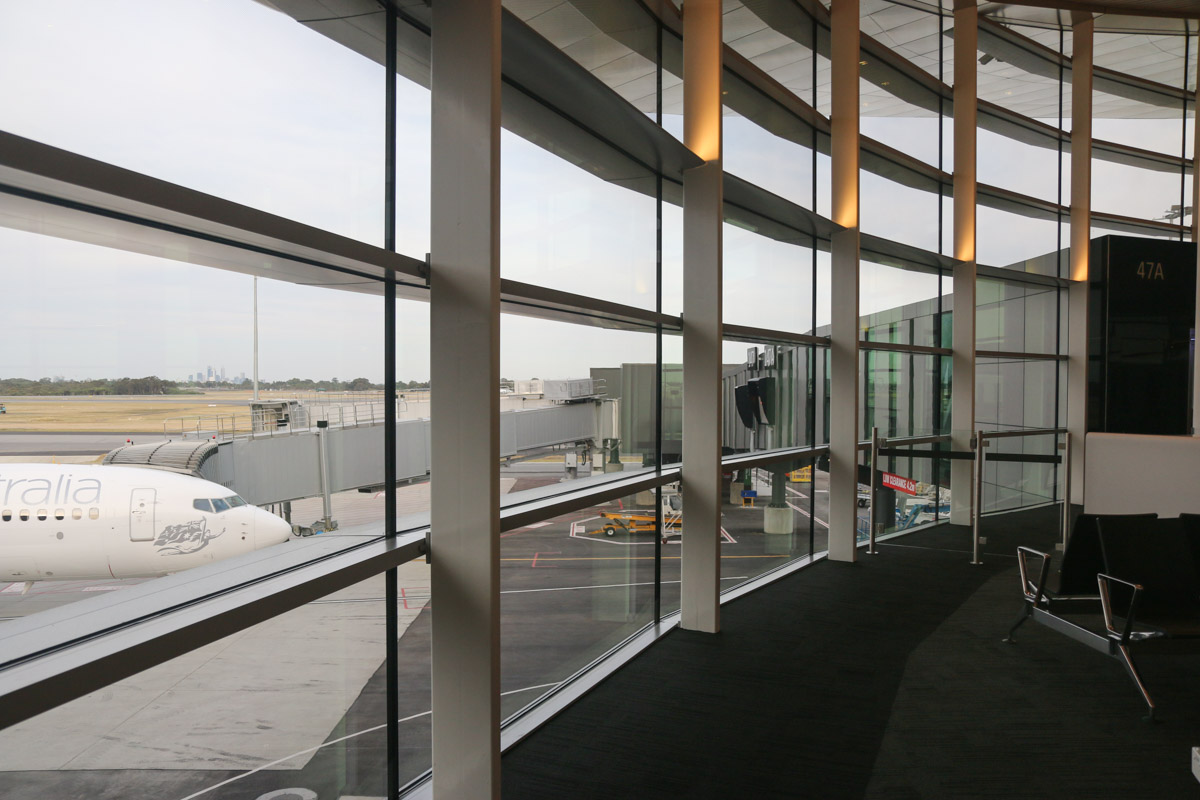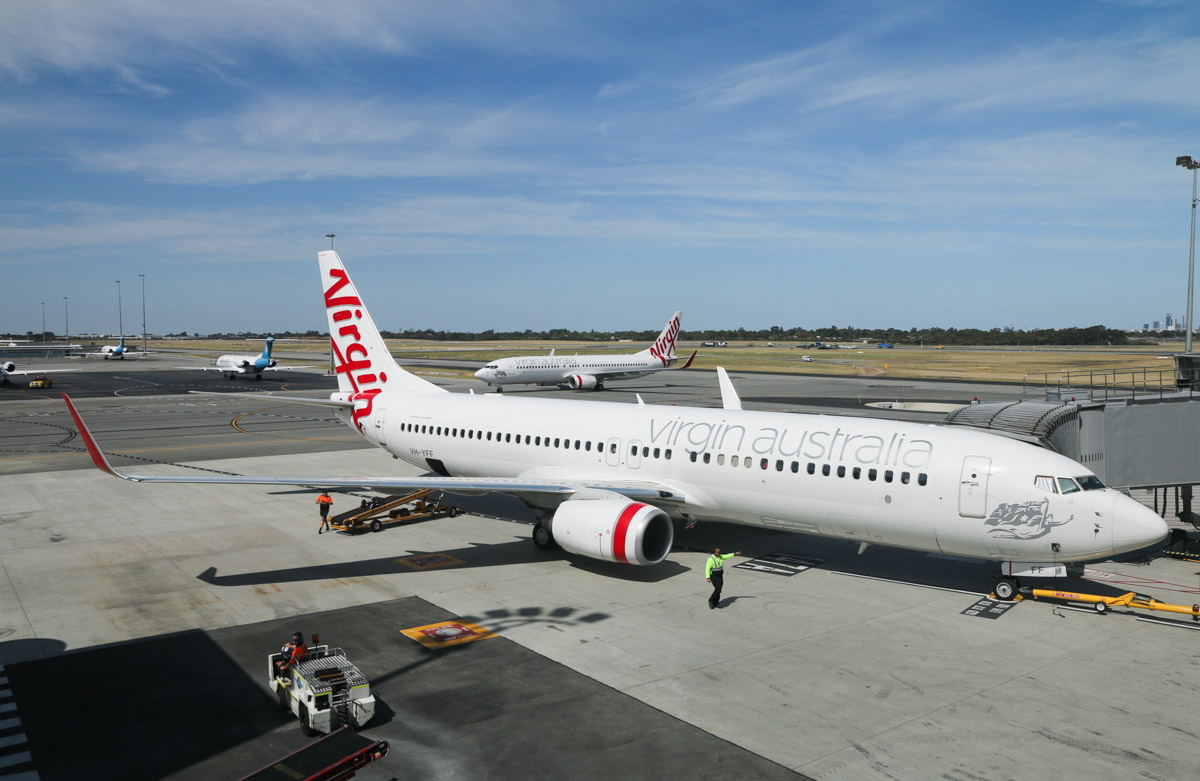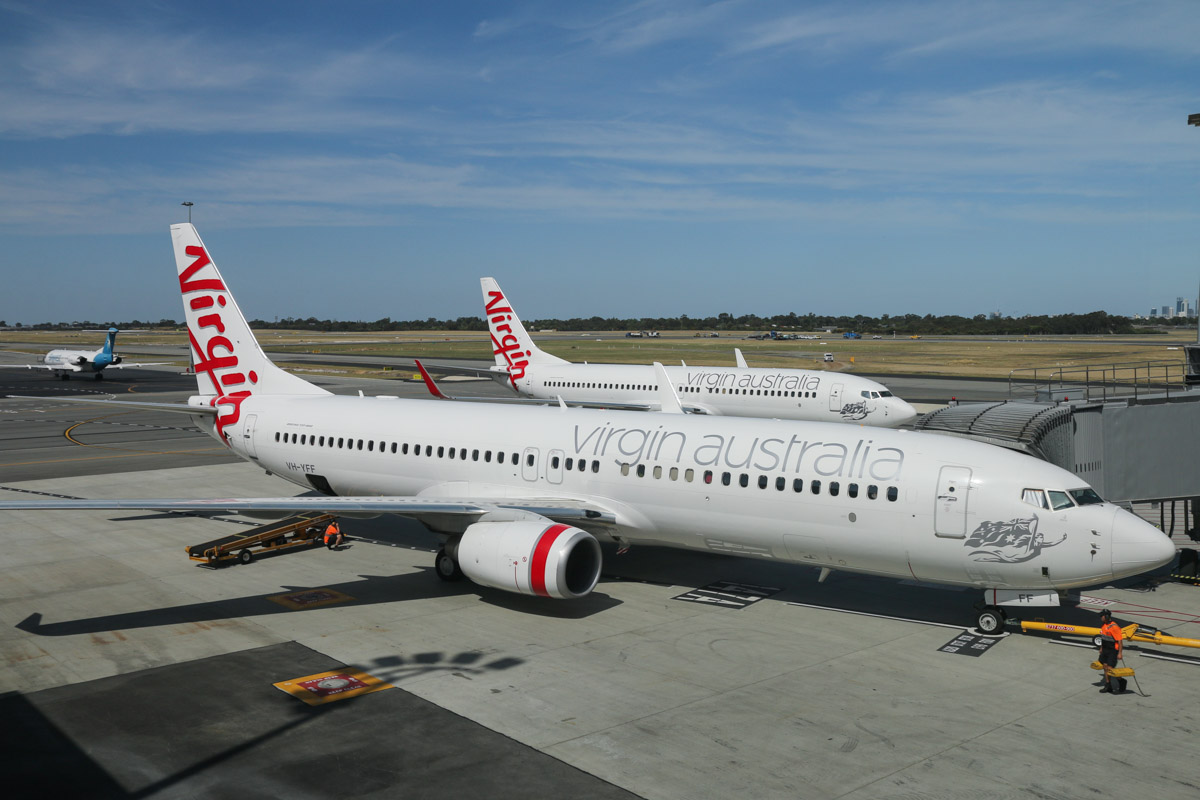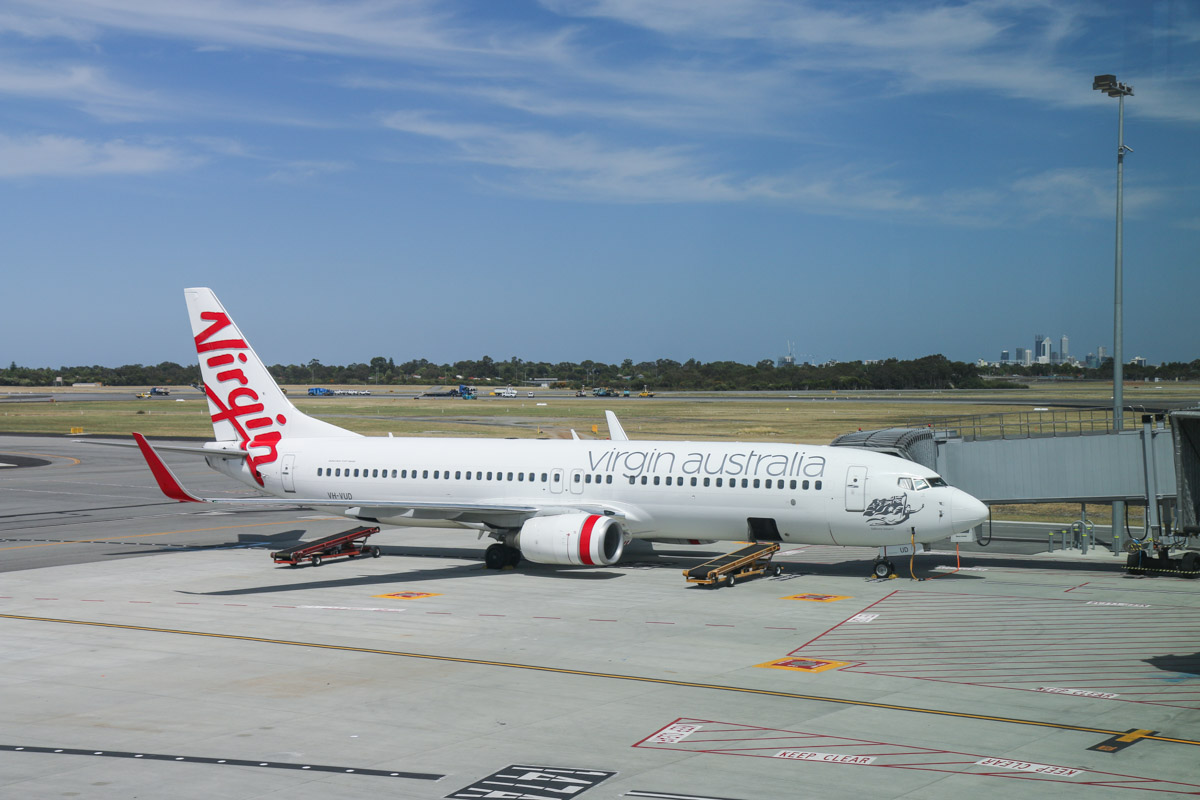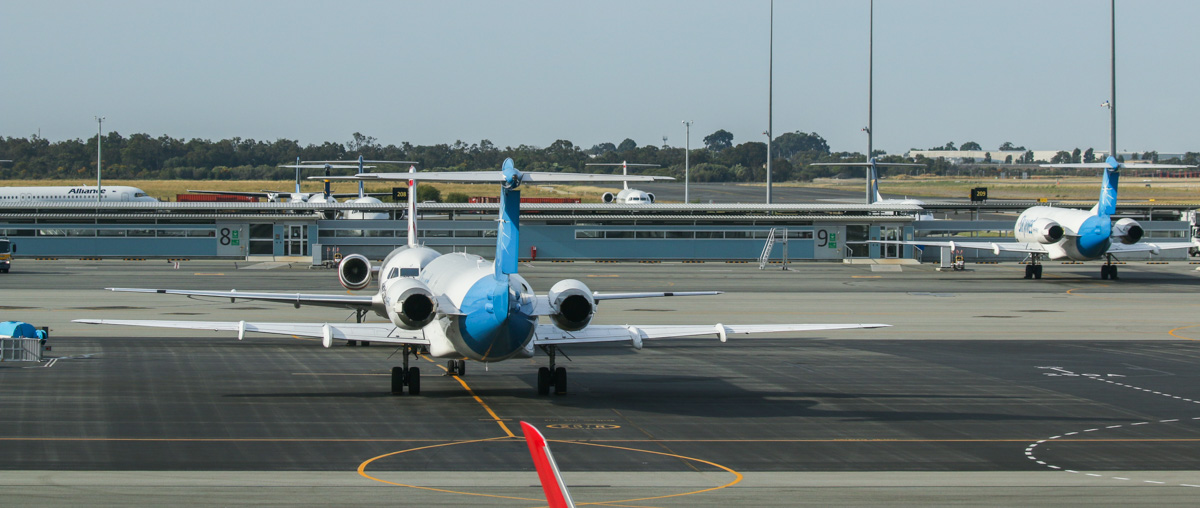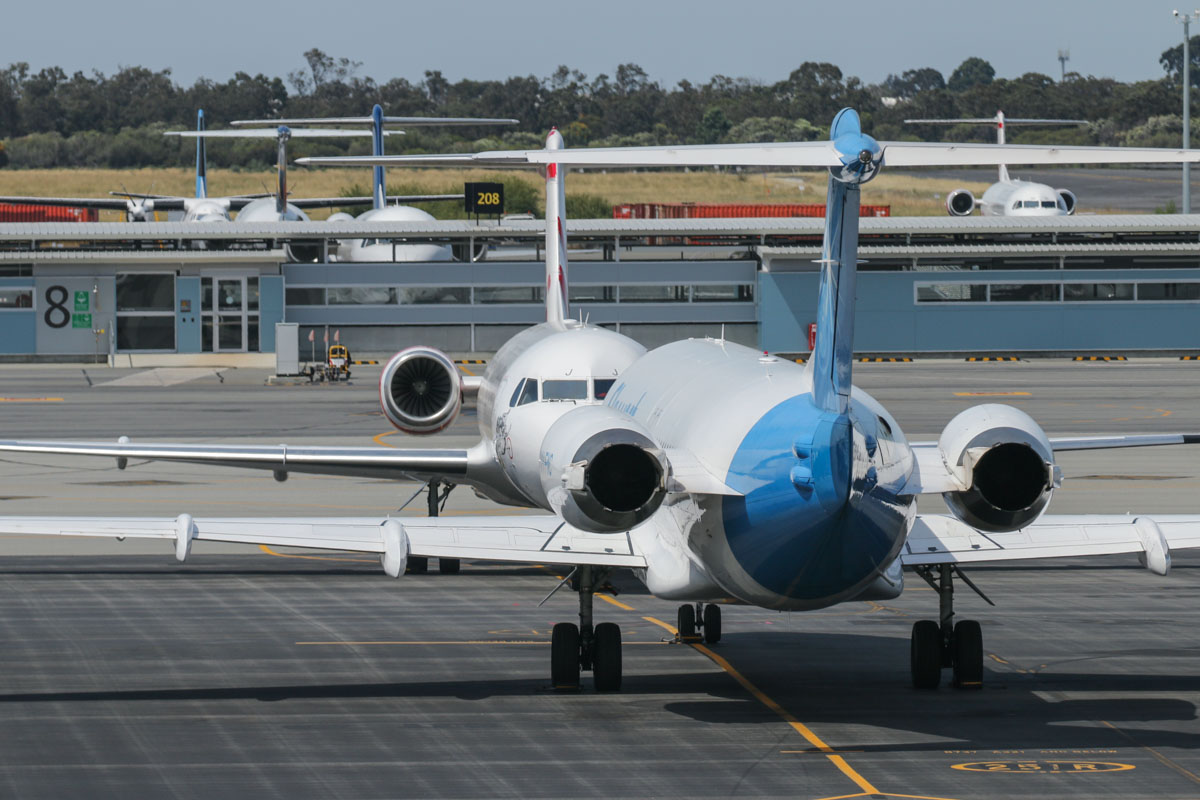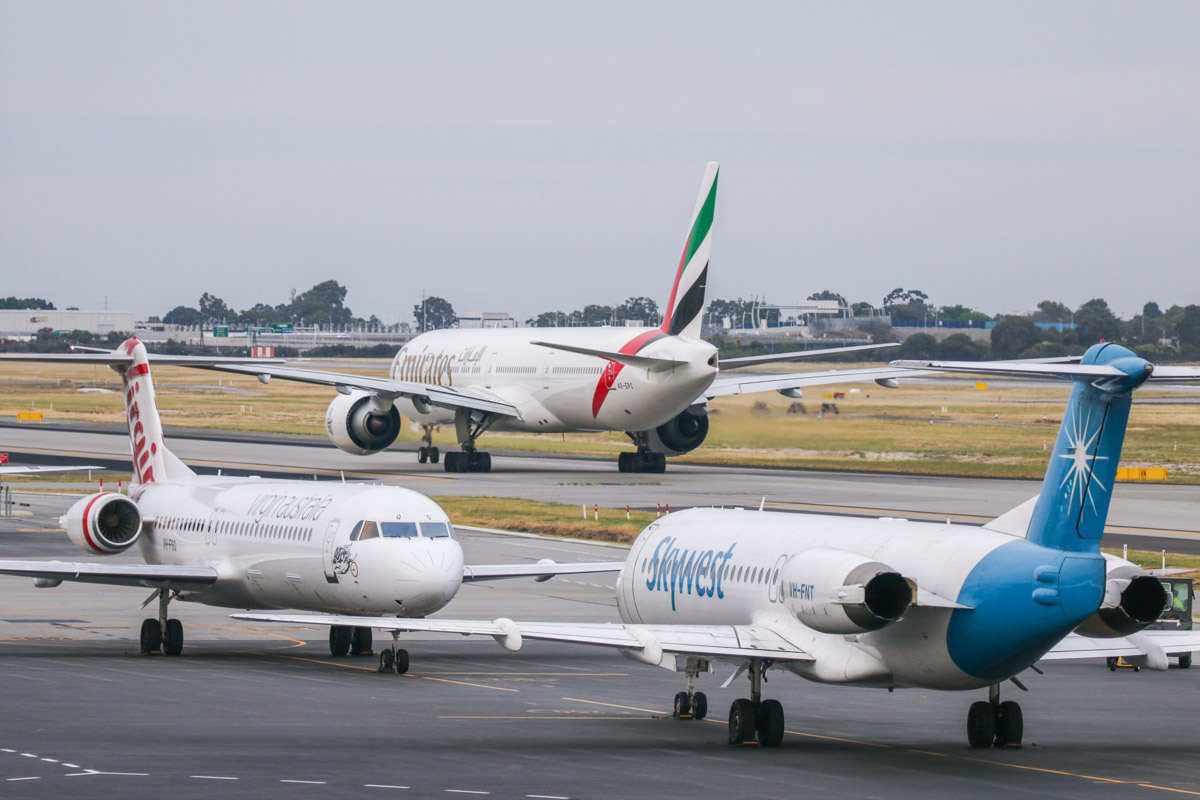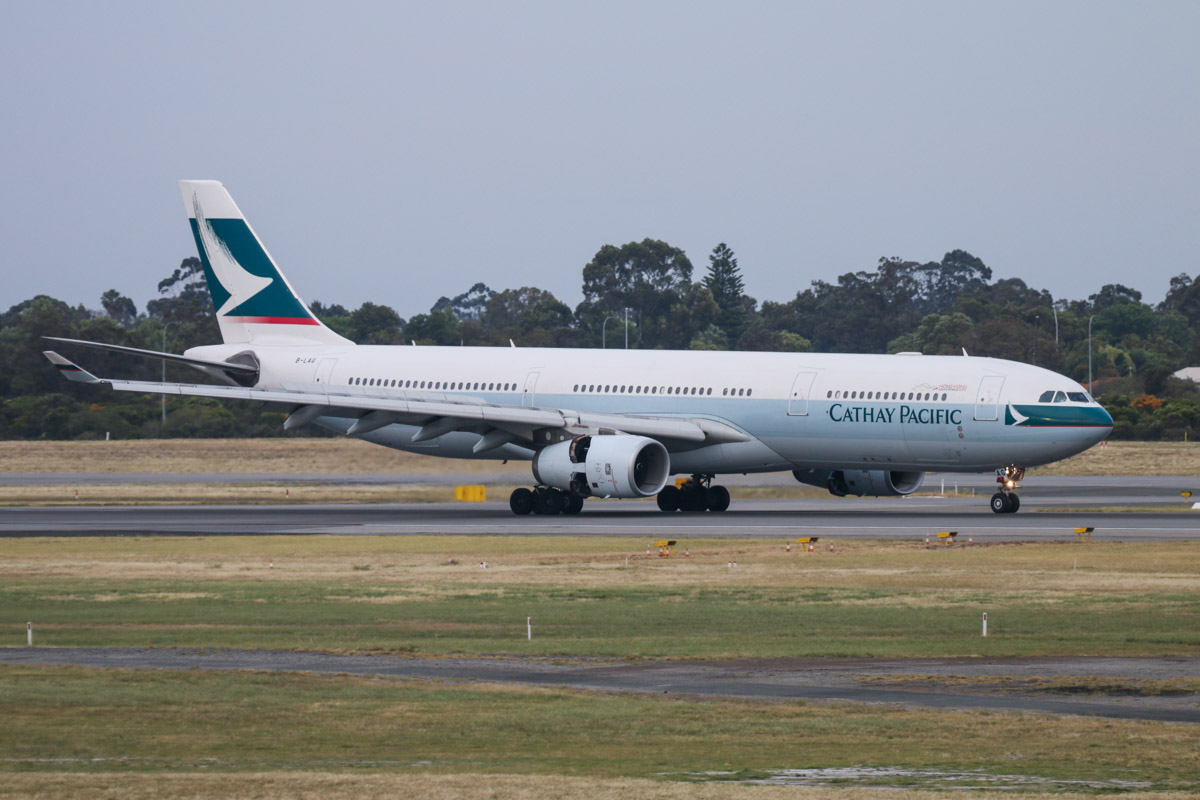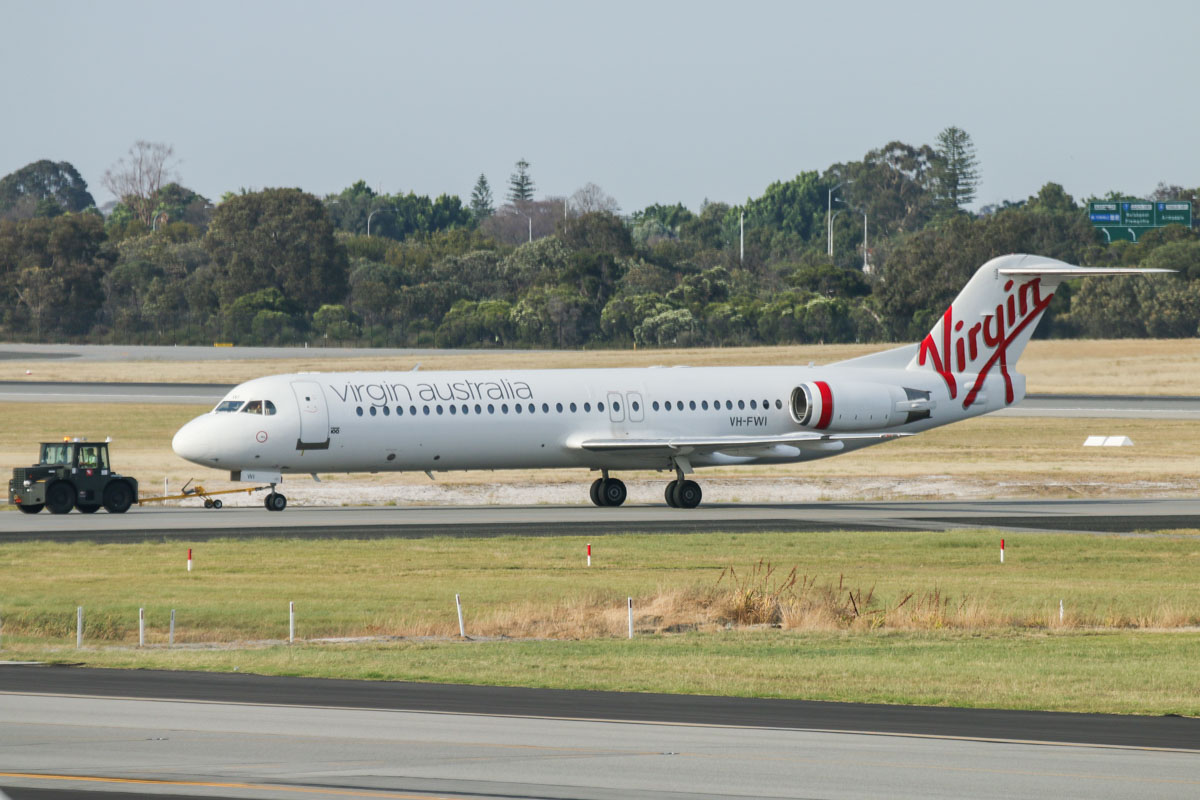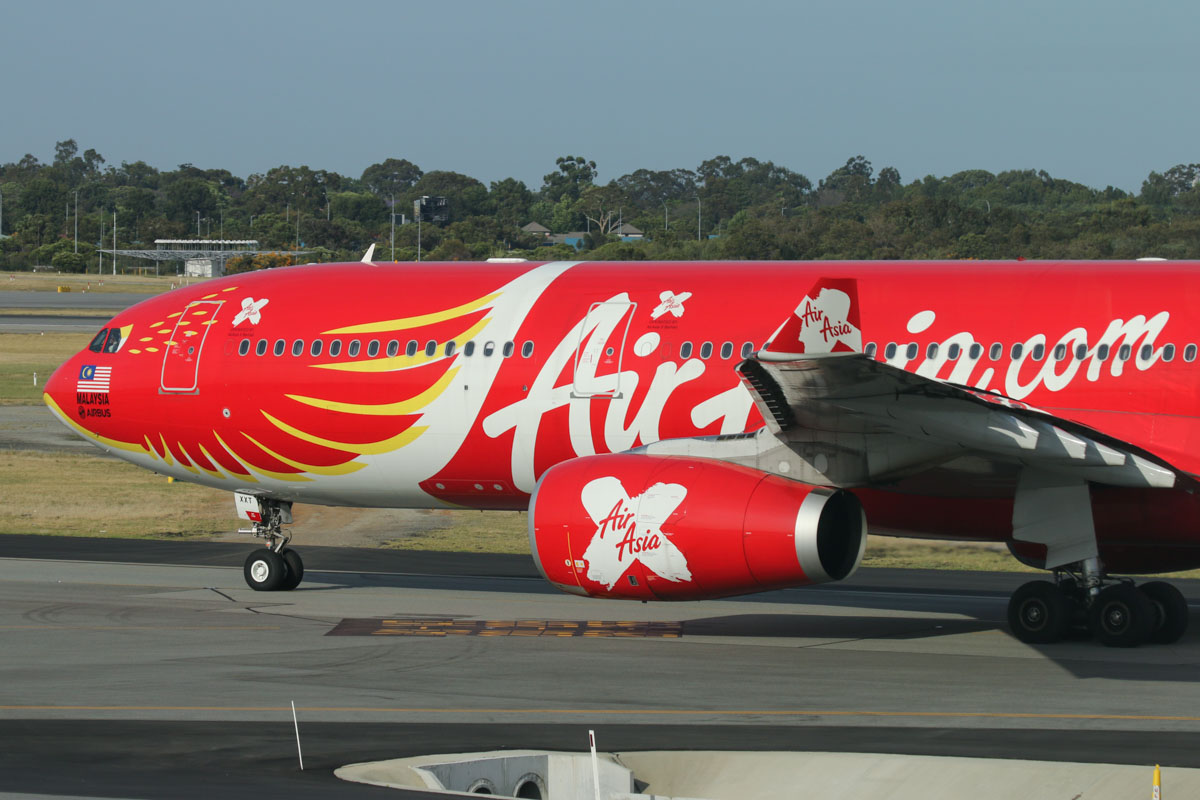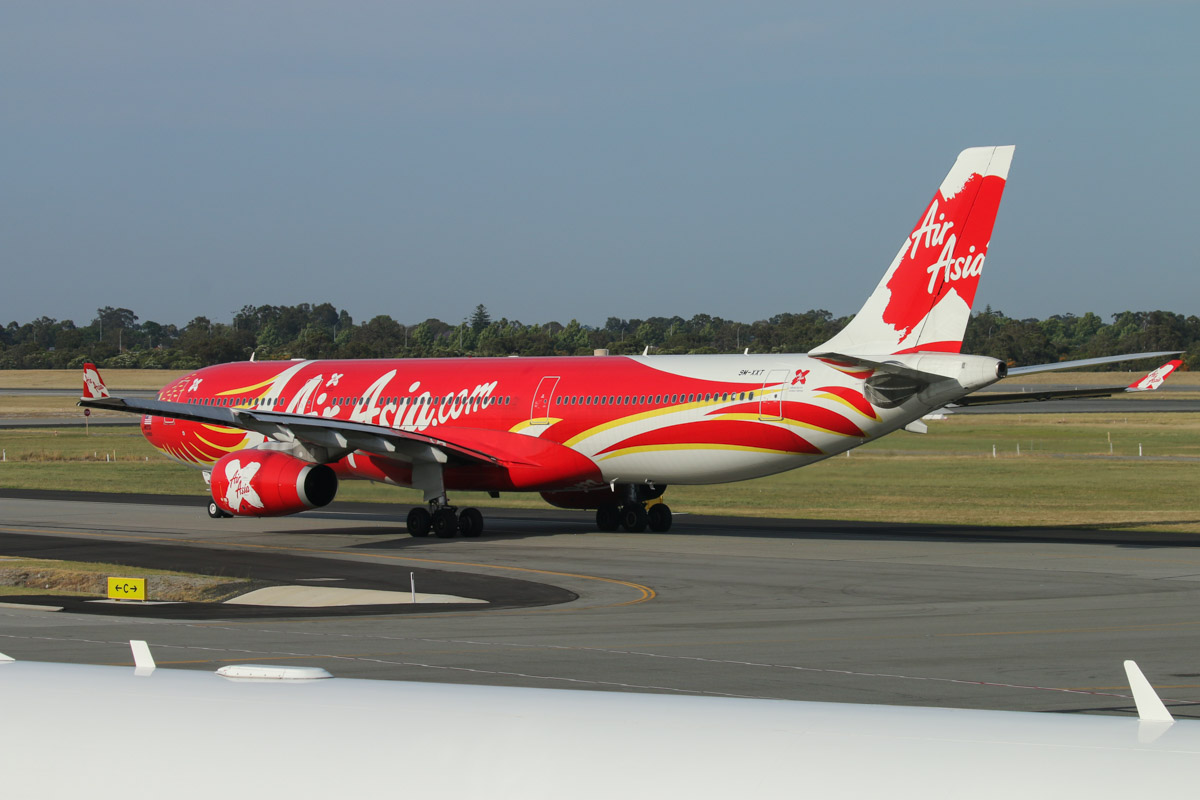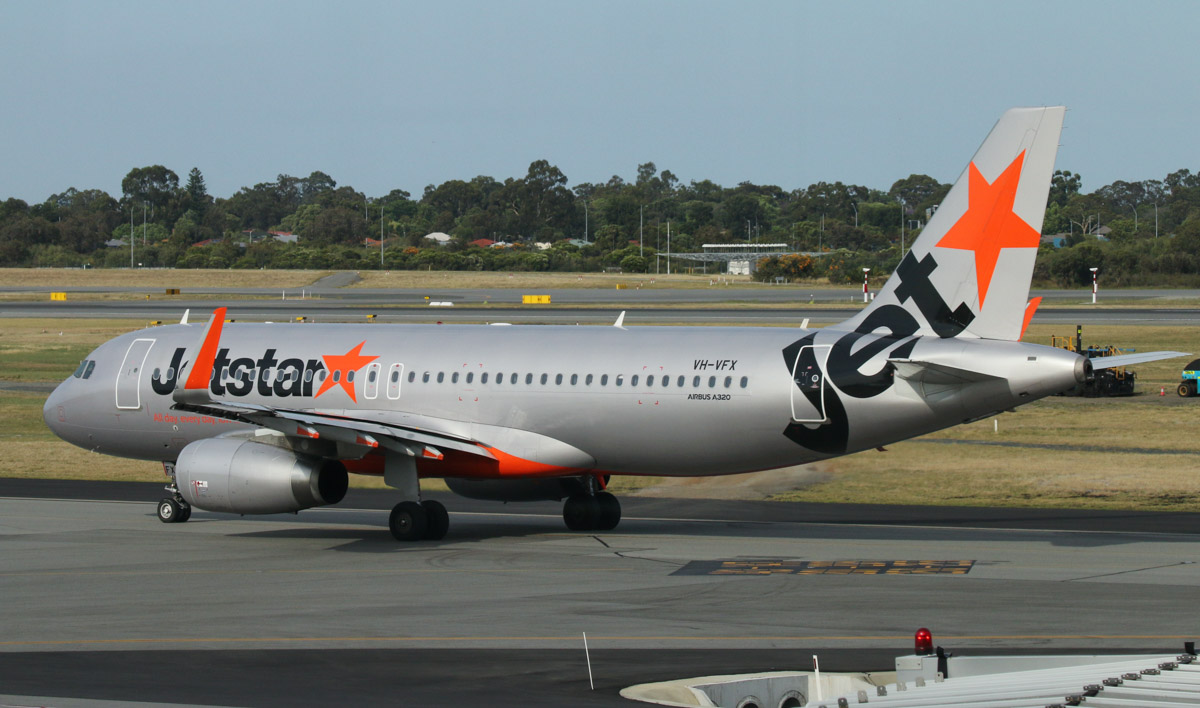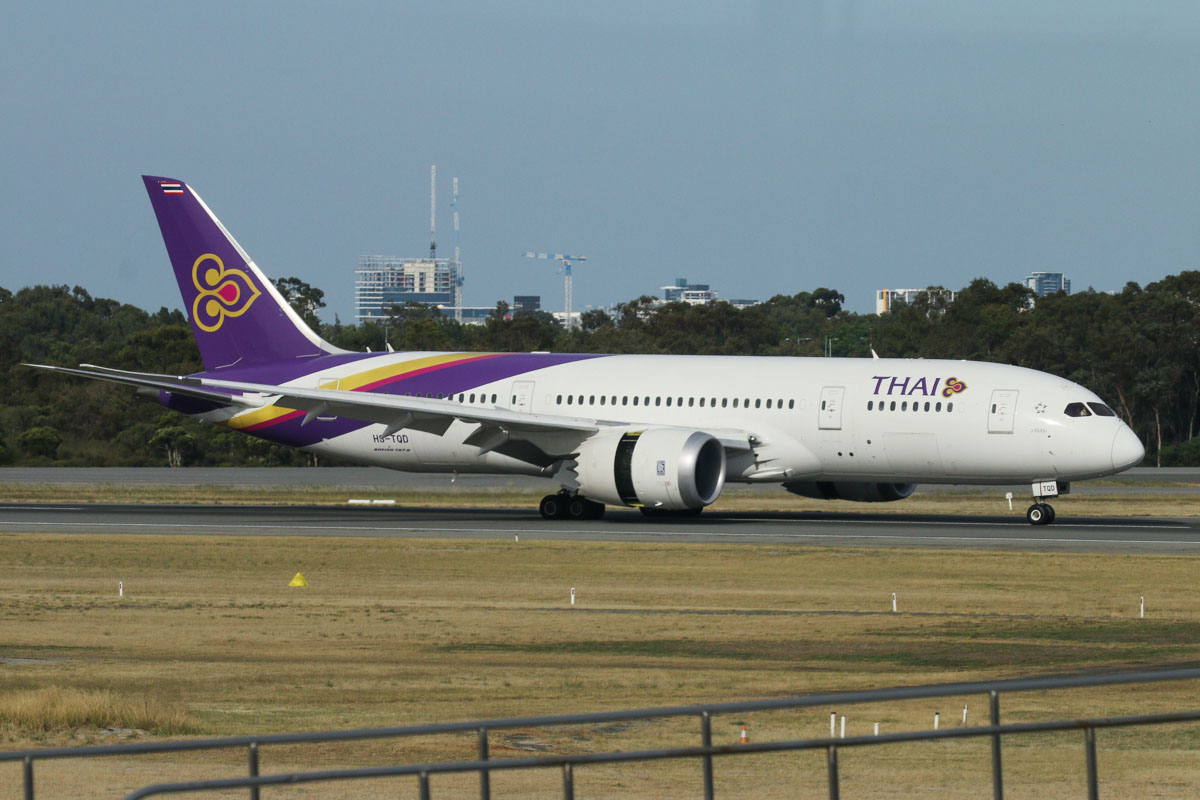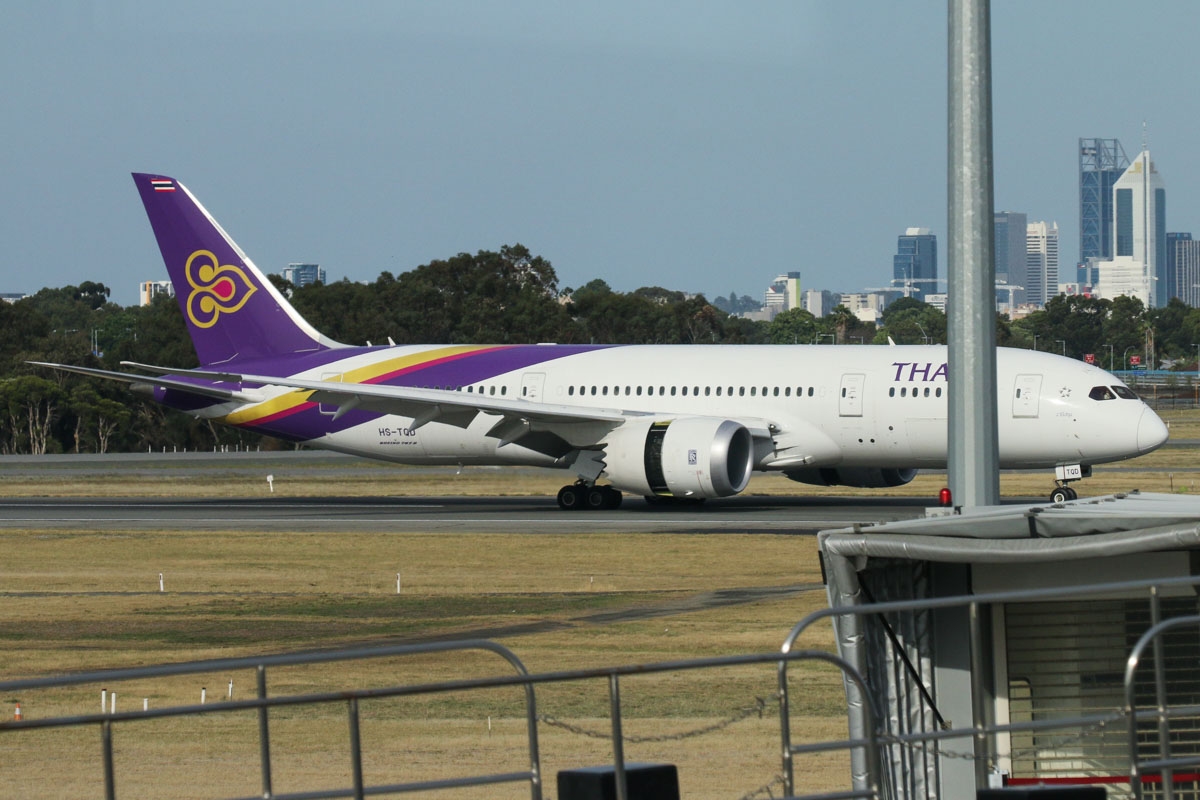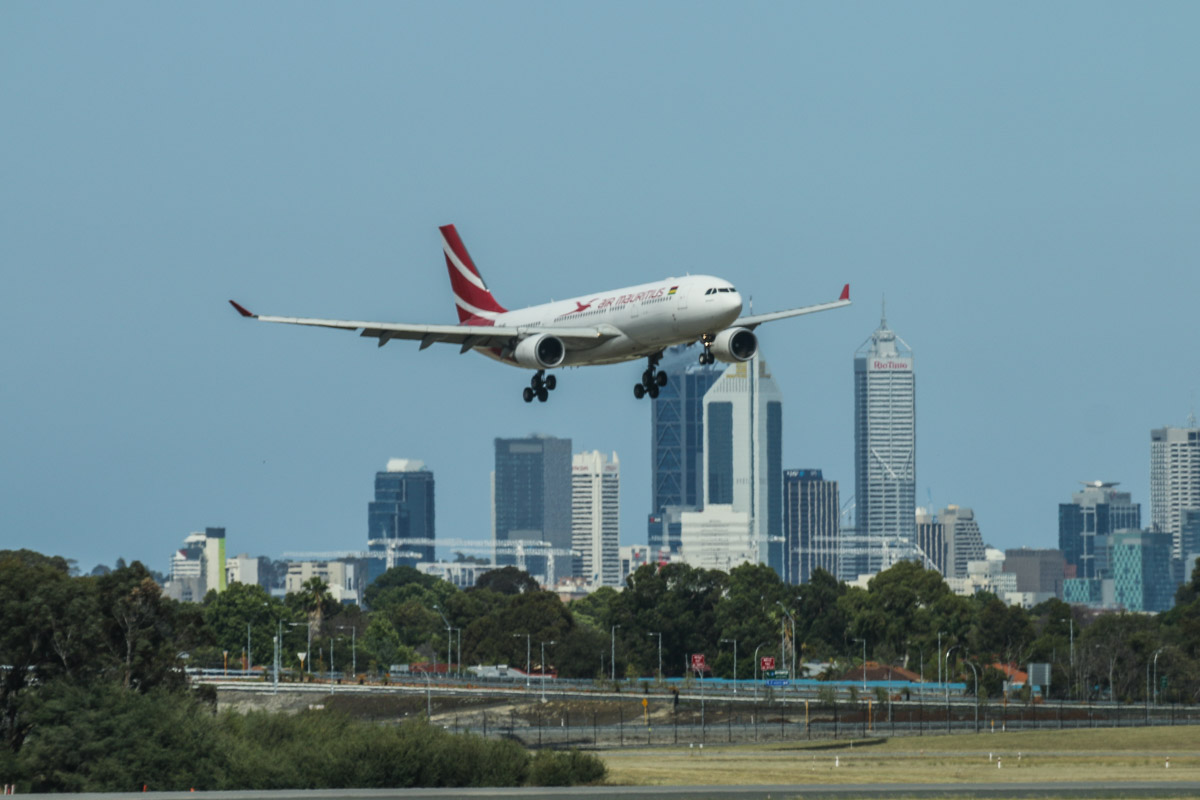 Gate 47B and Gate 48A / Bay 148 (west end of pier, right side)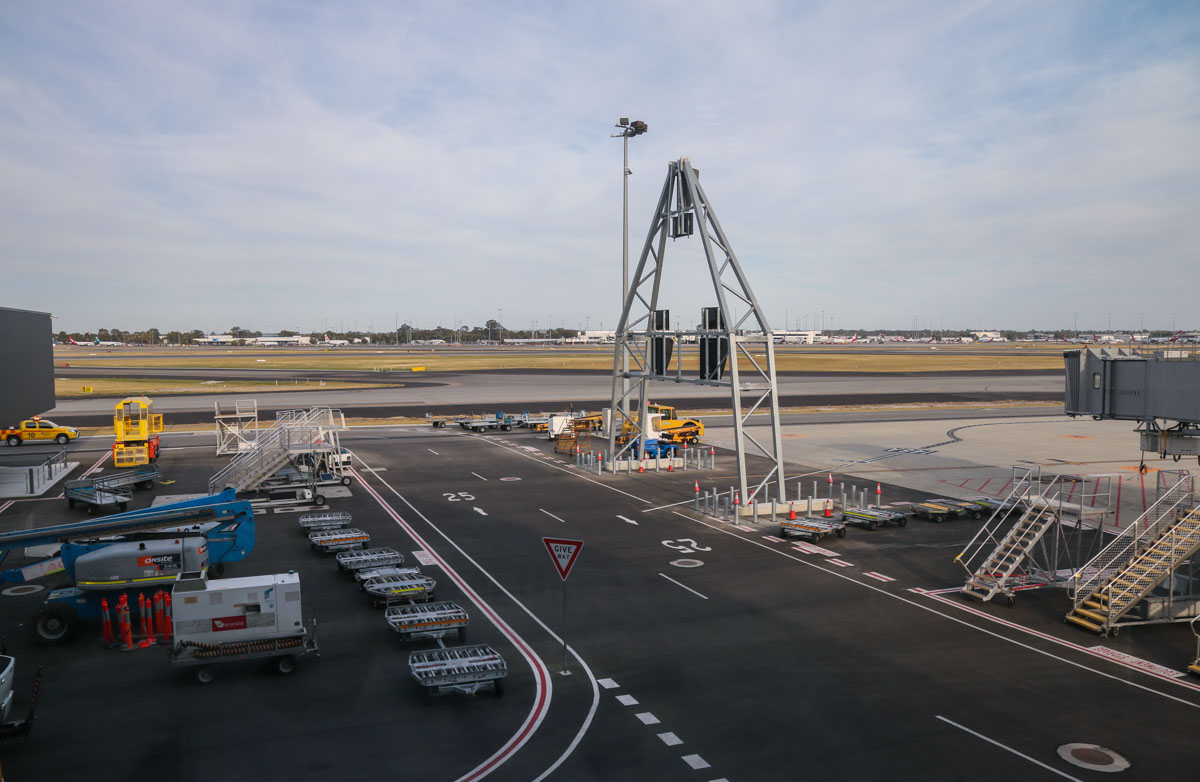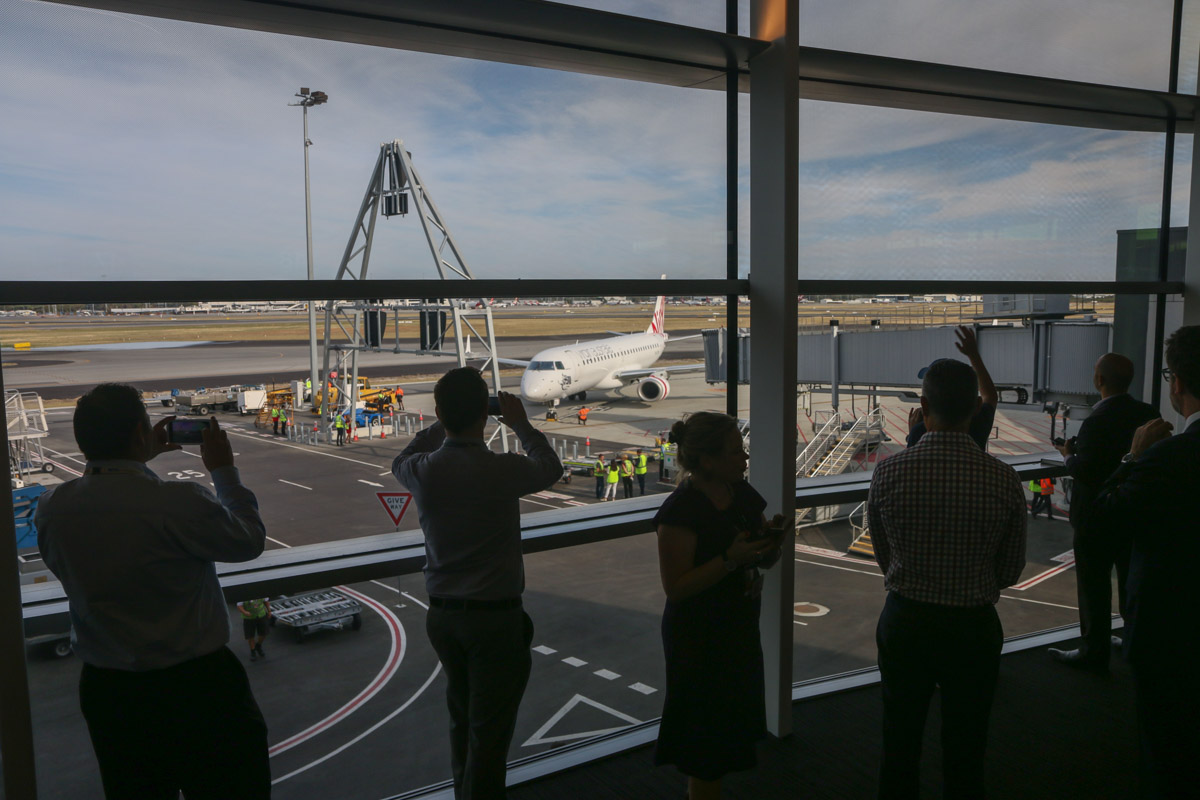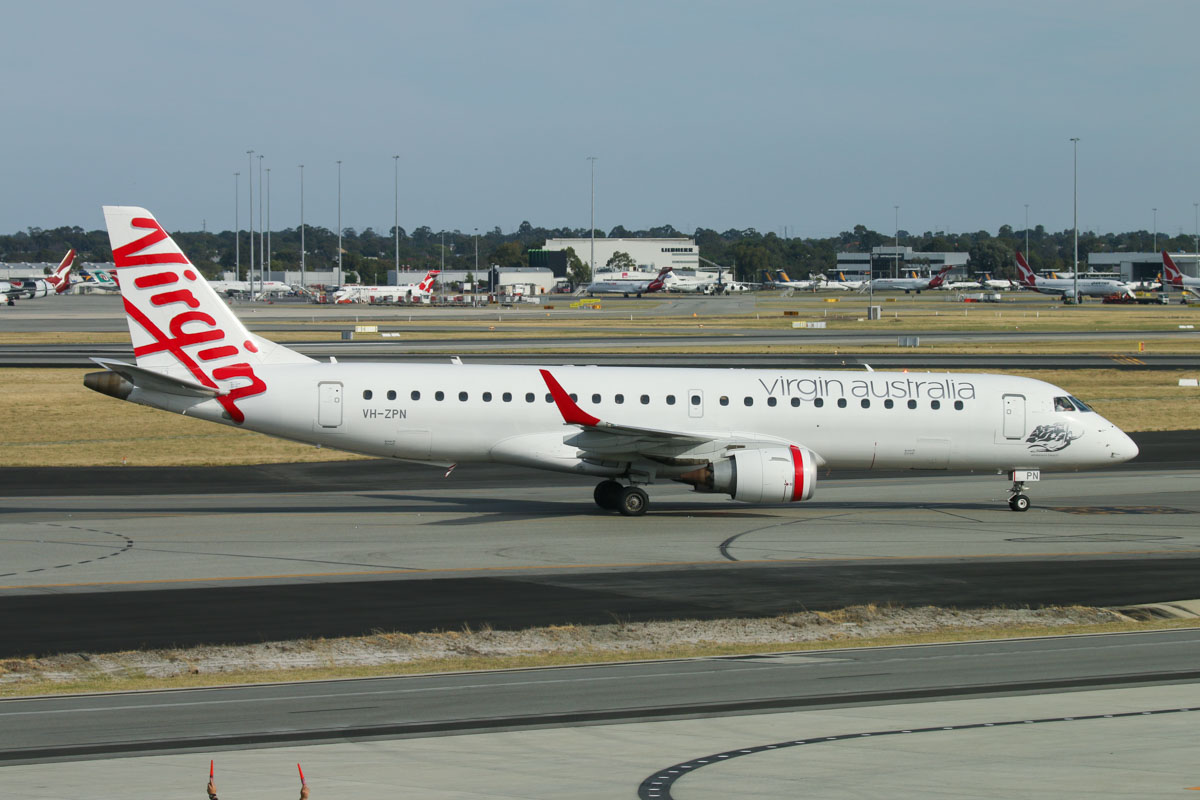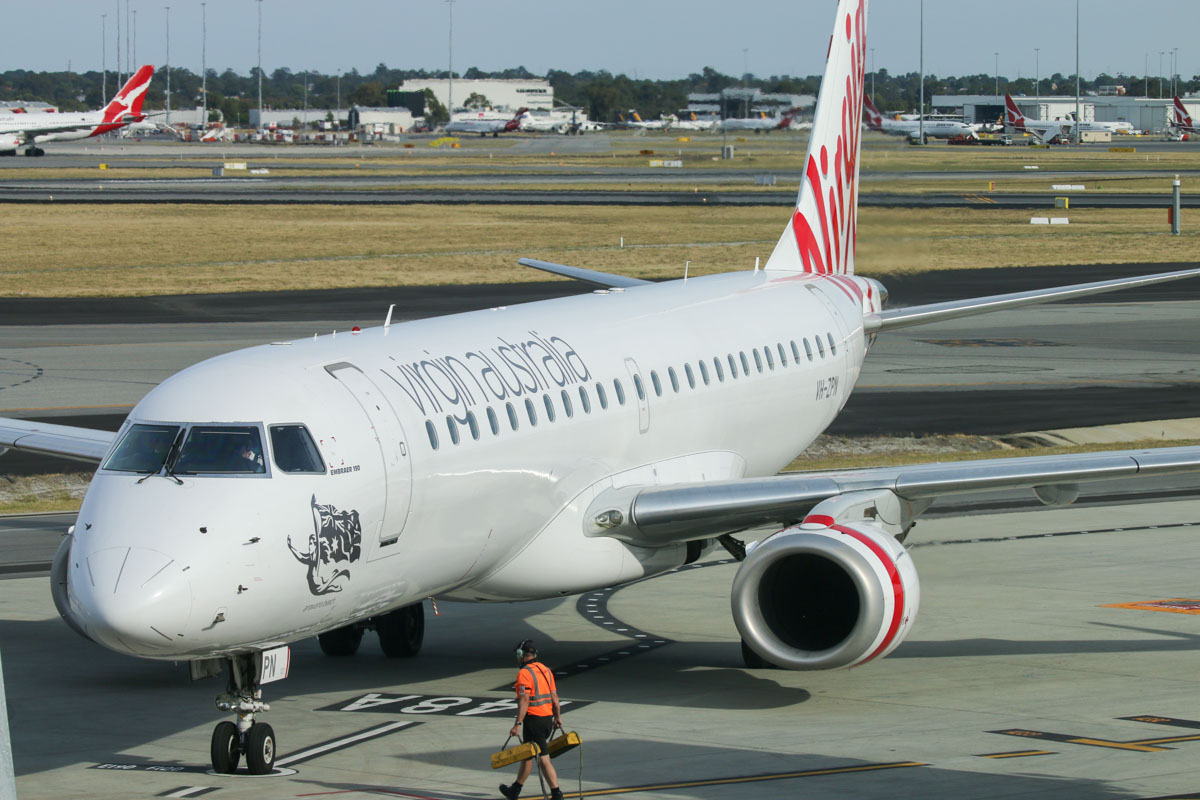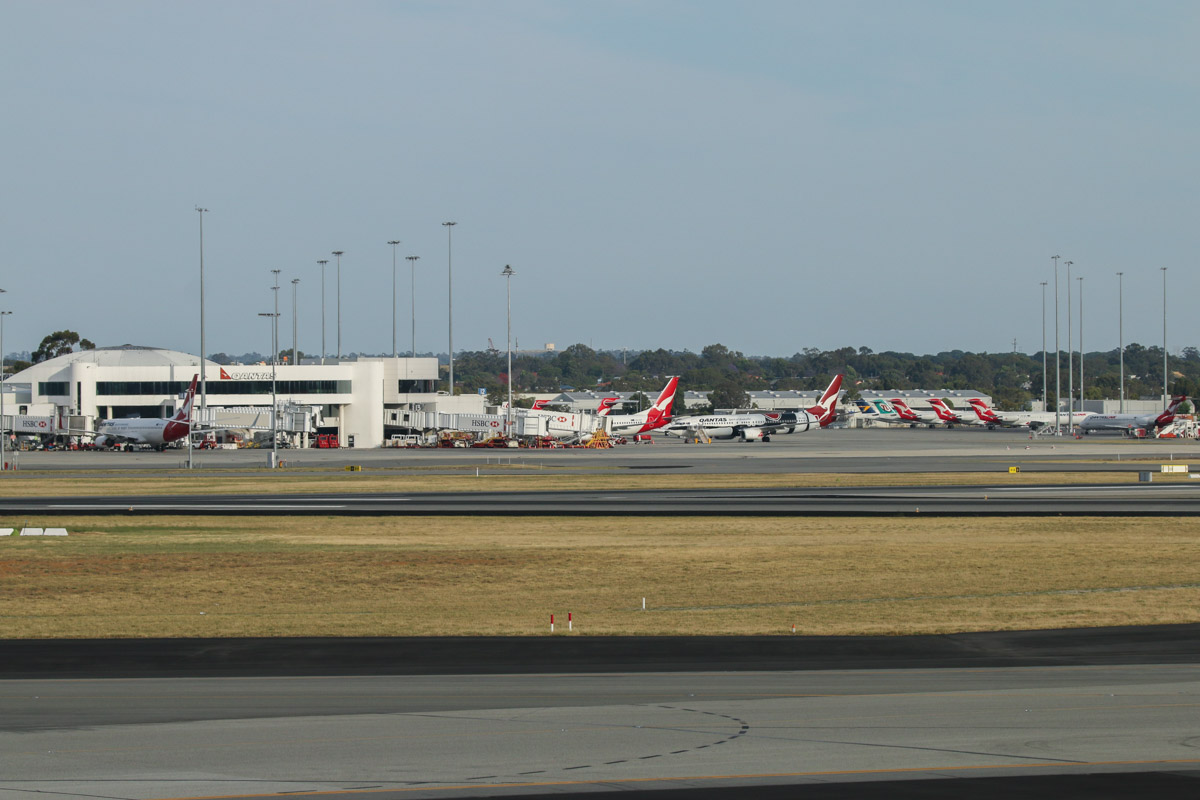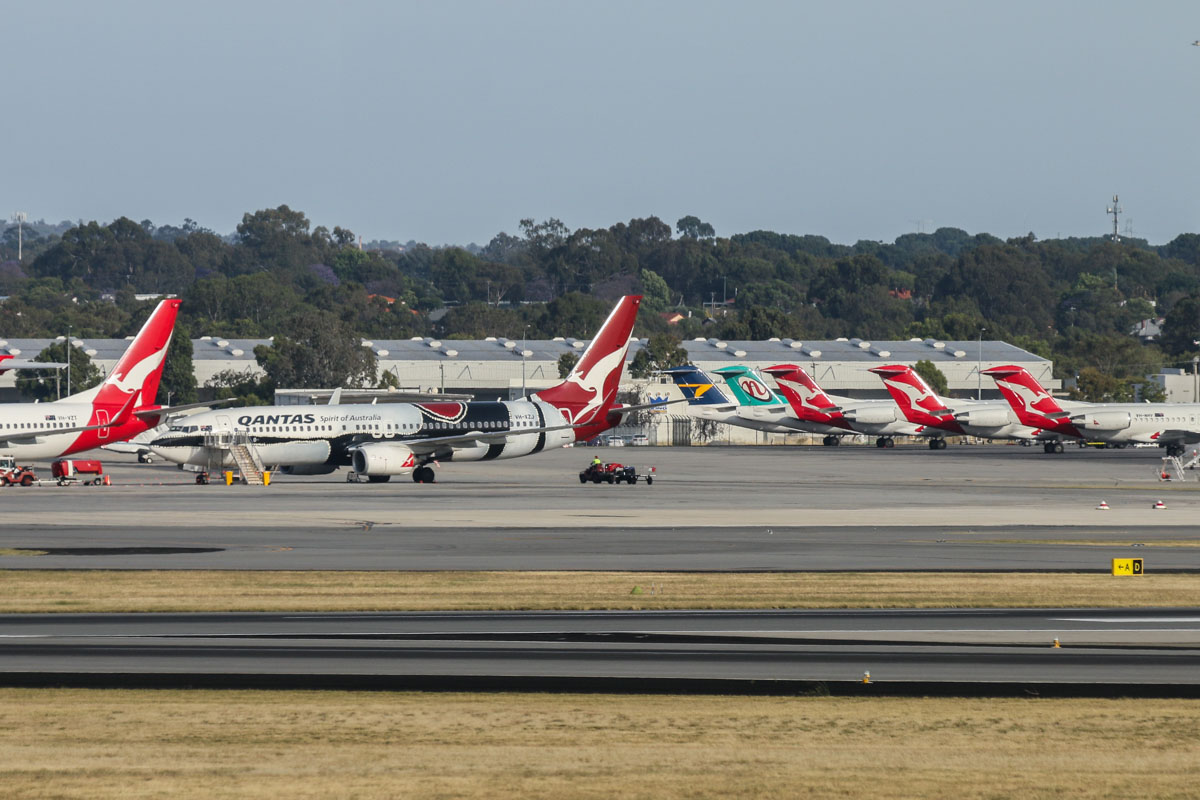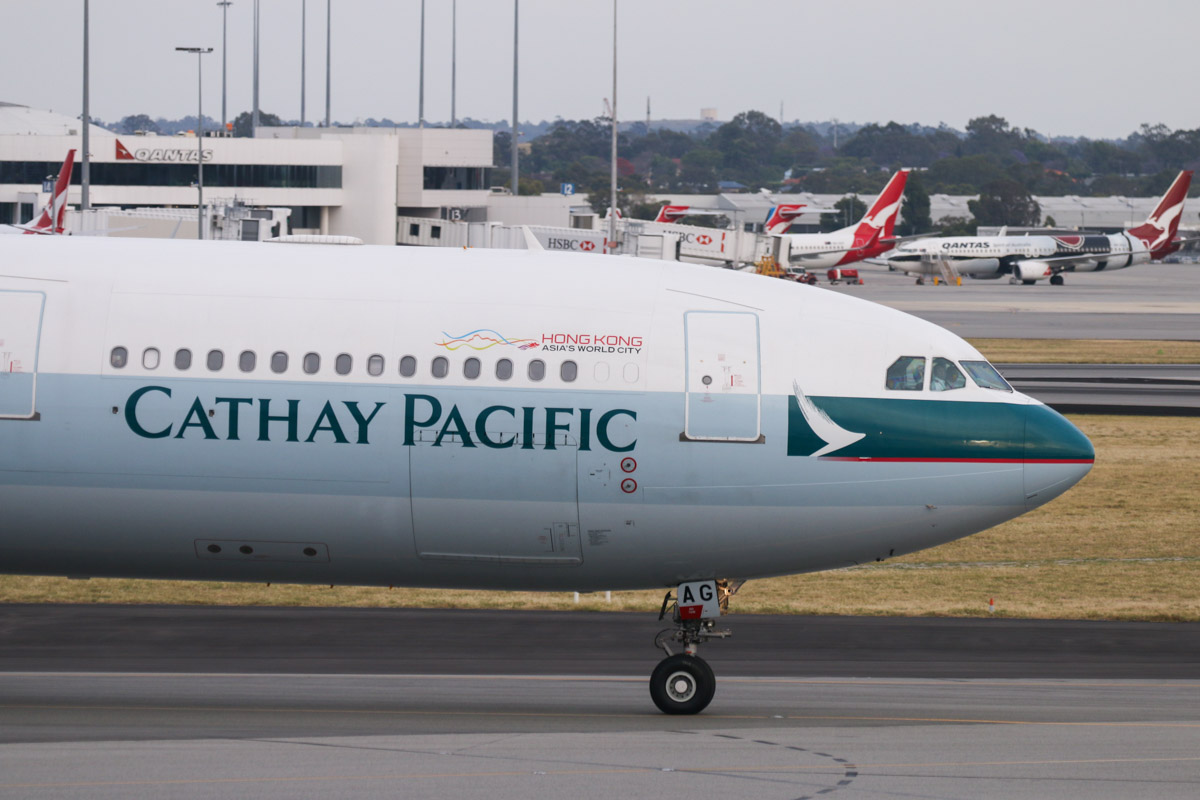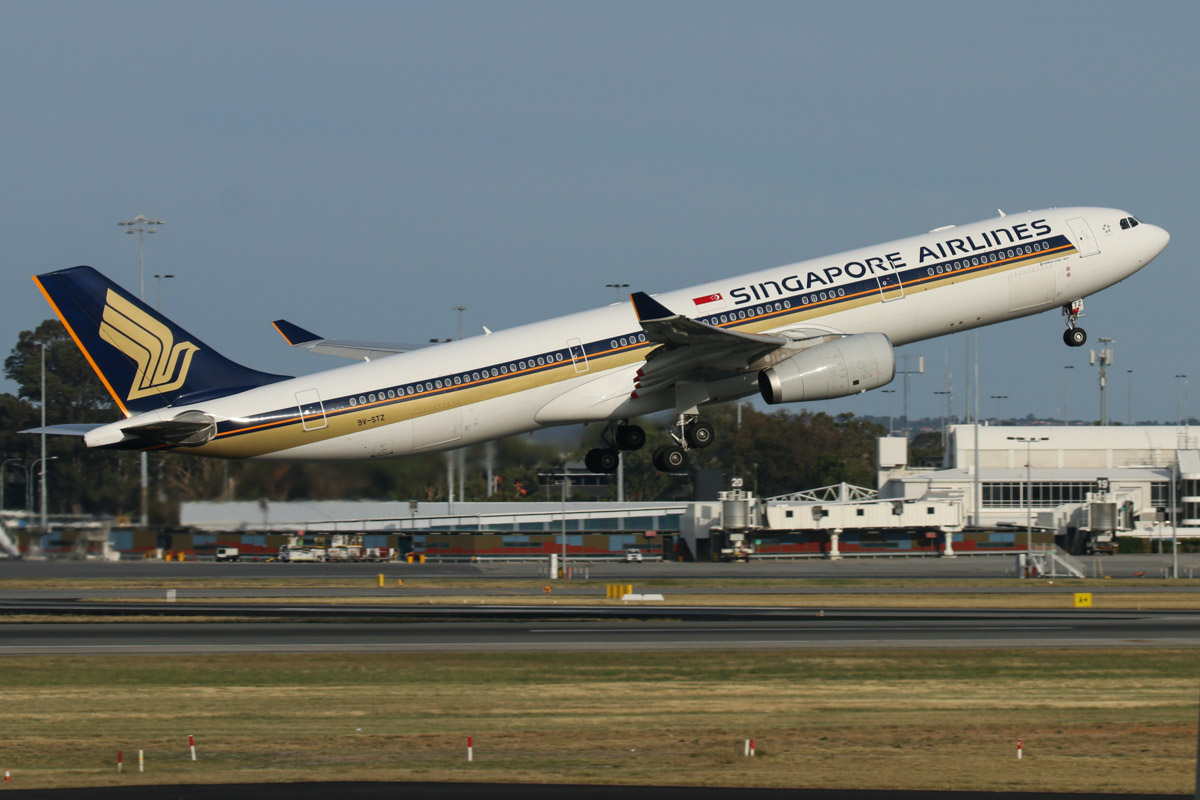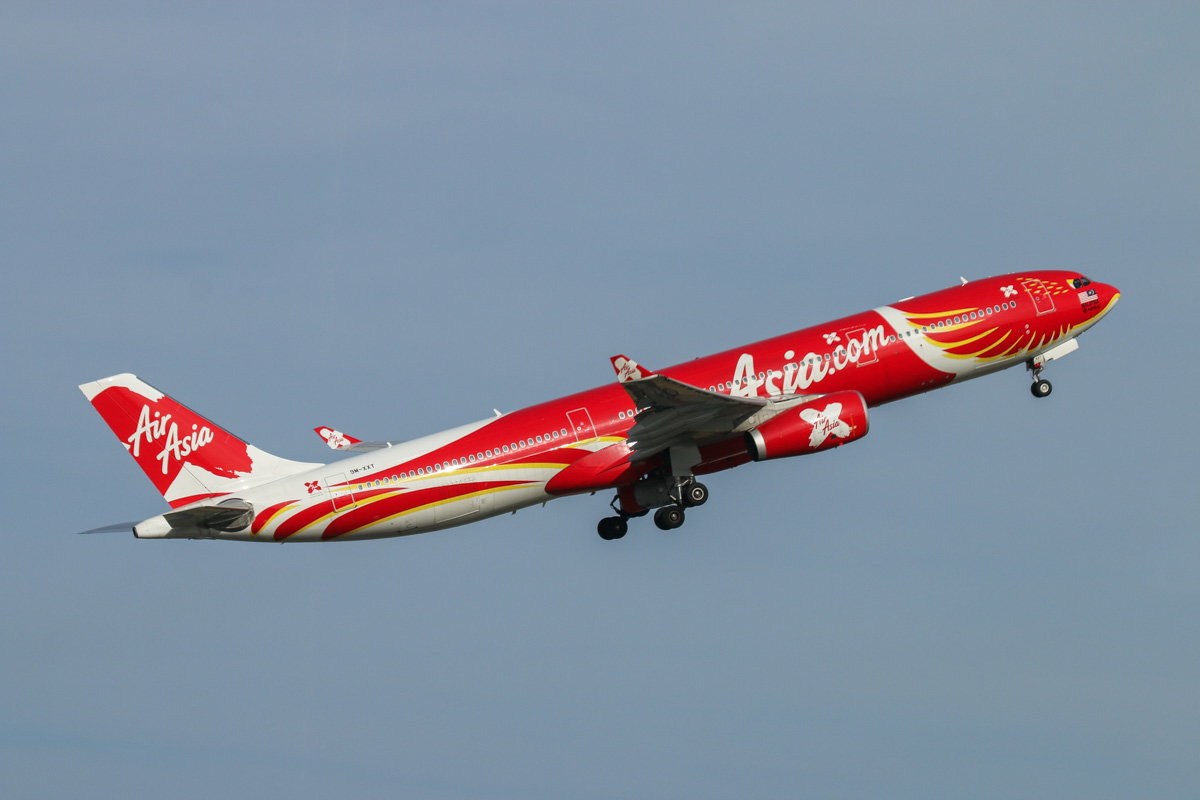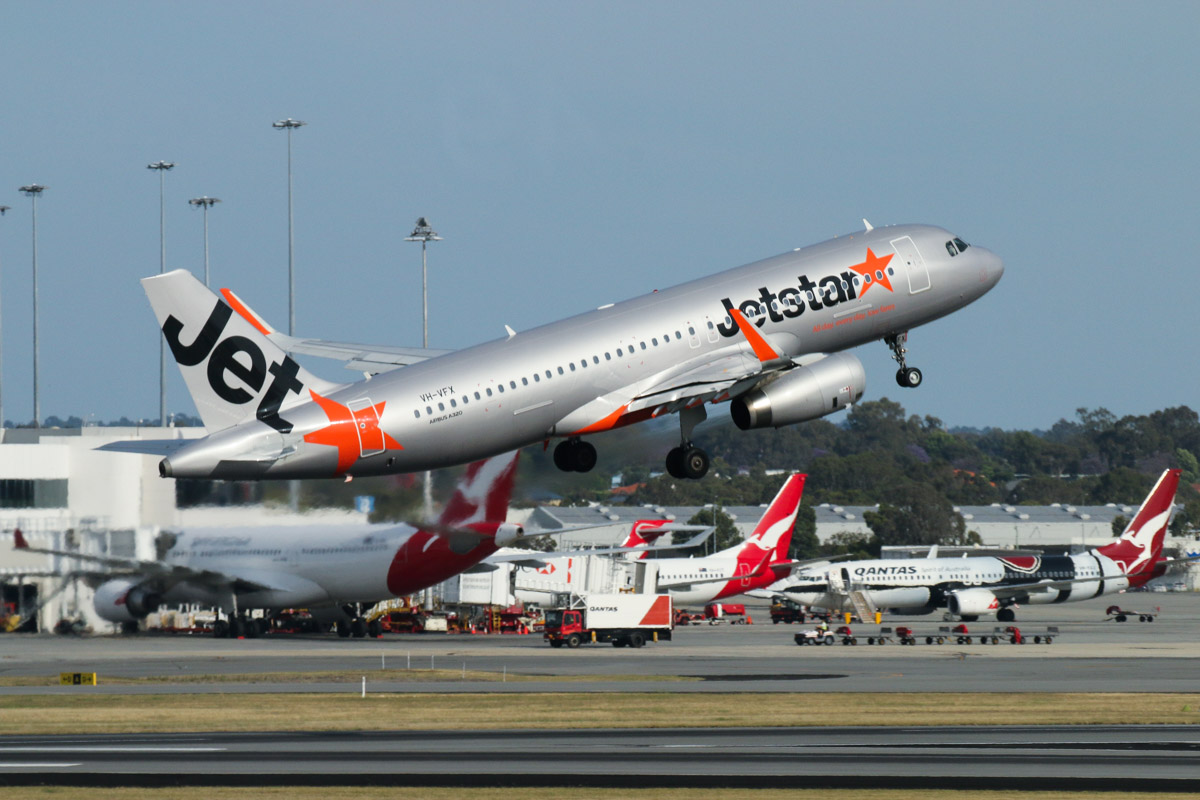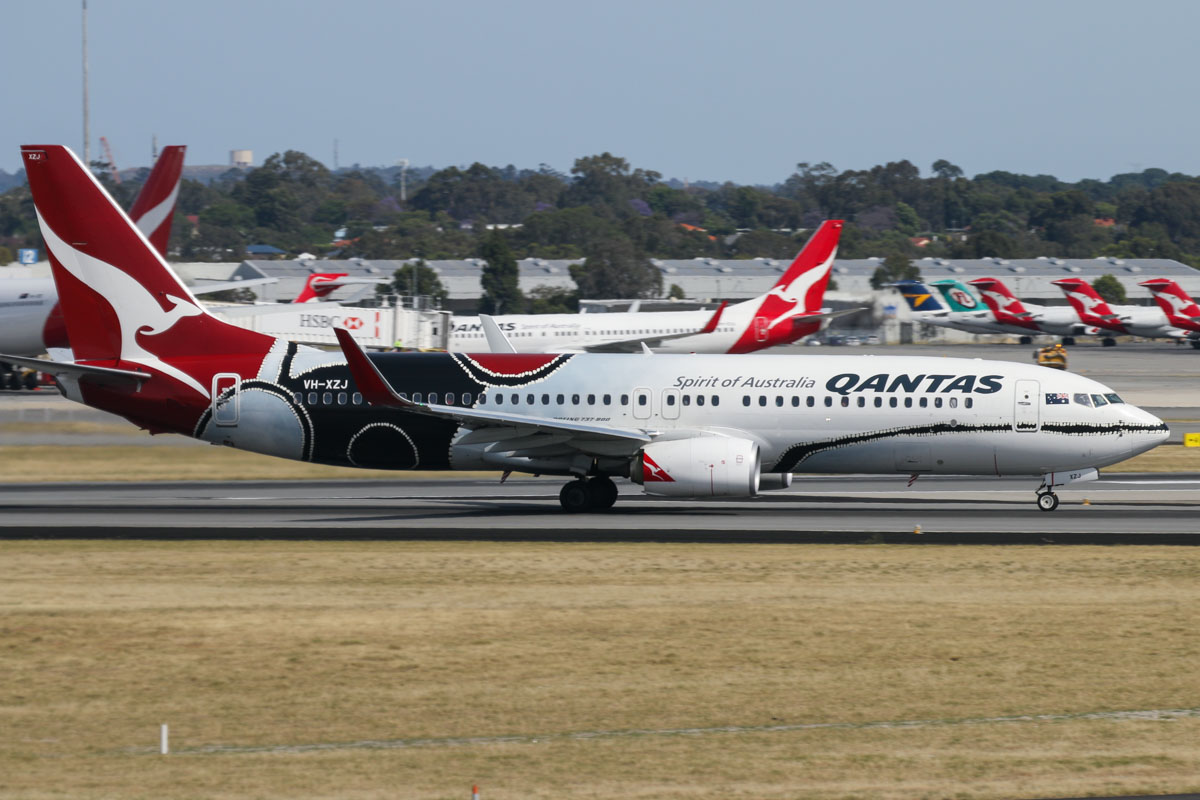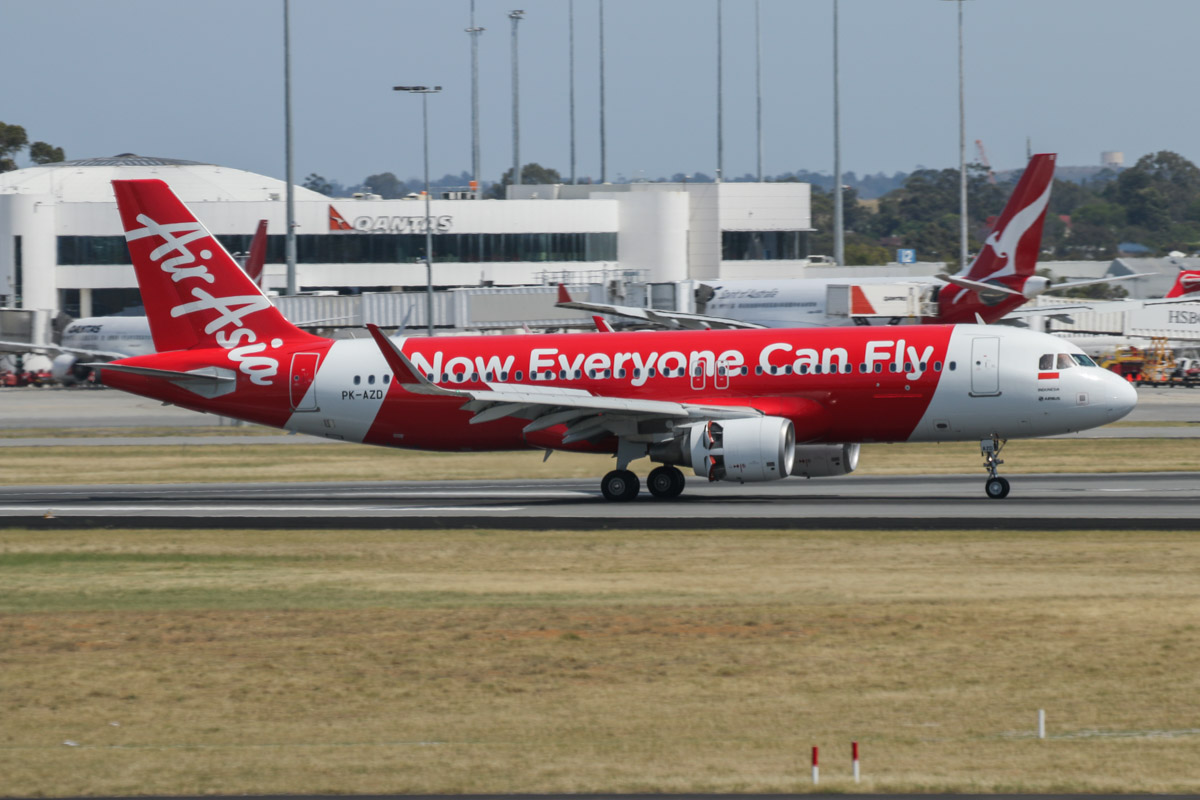 Gate 49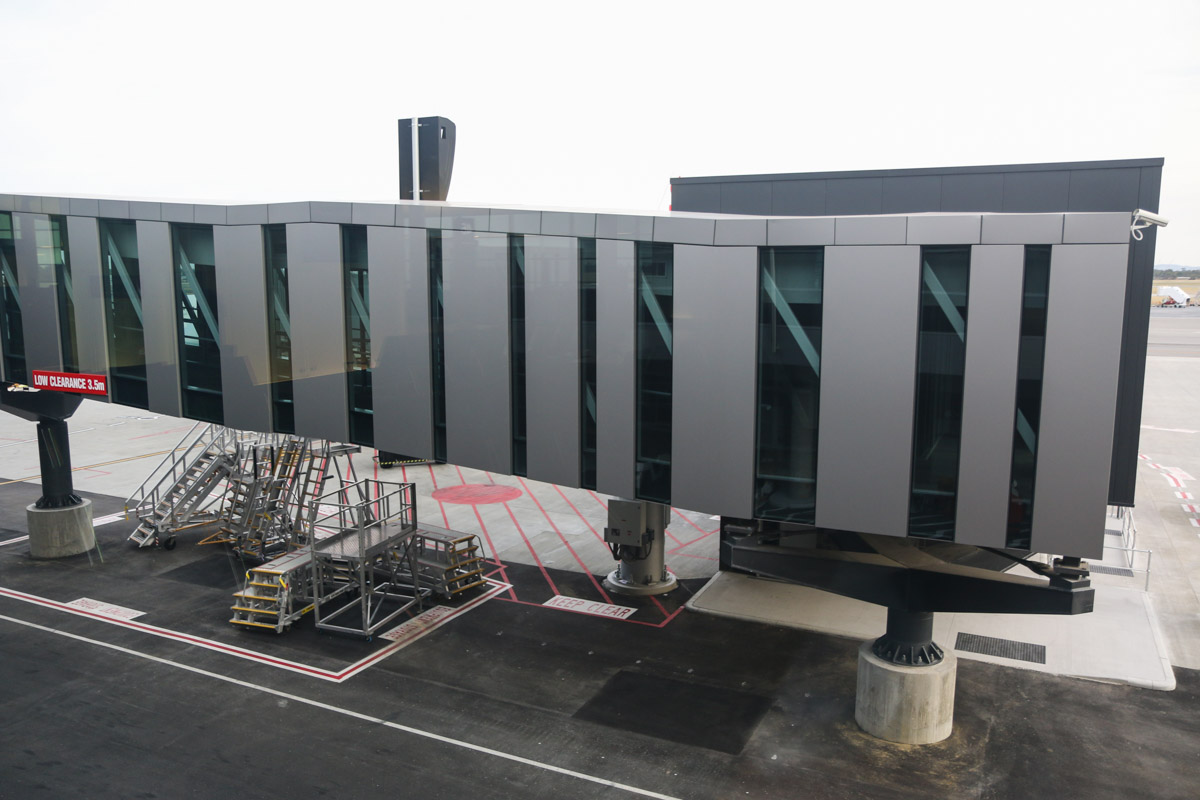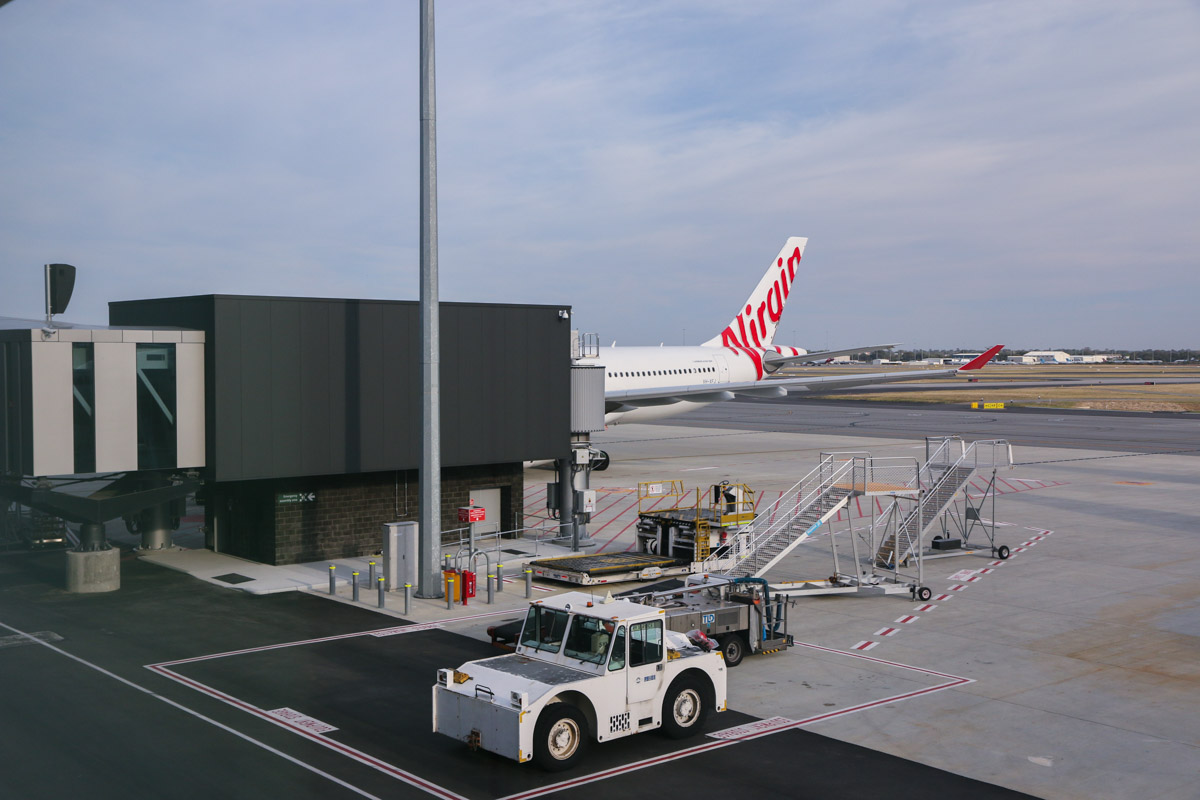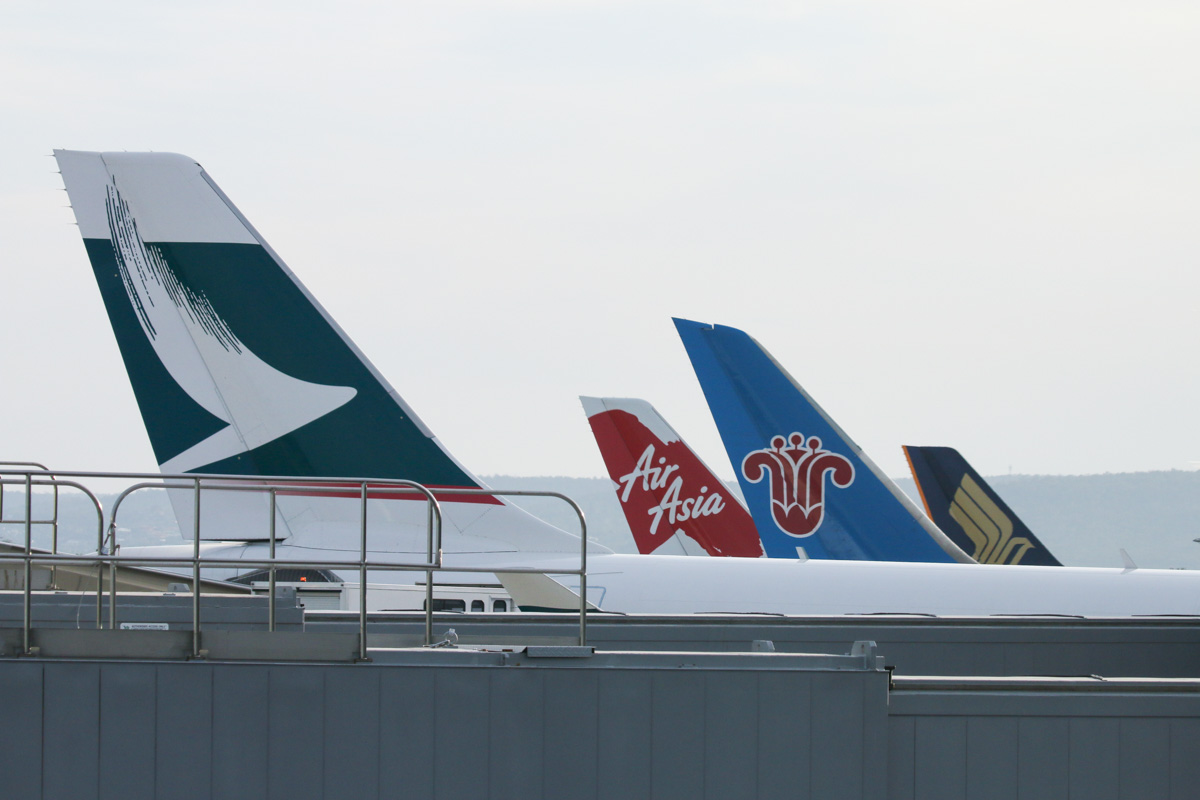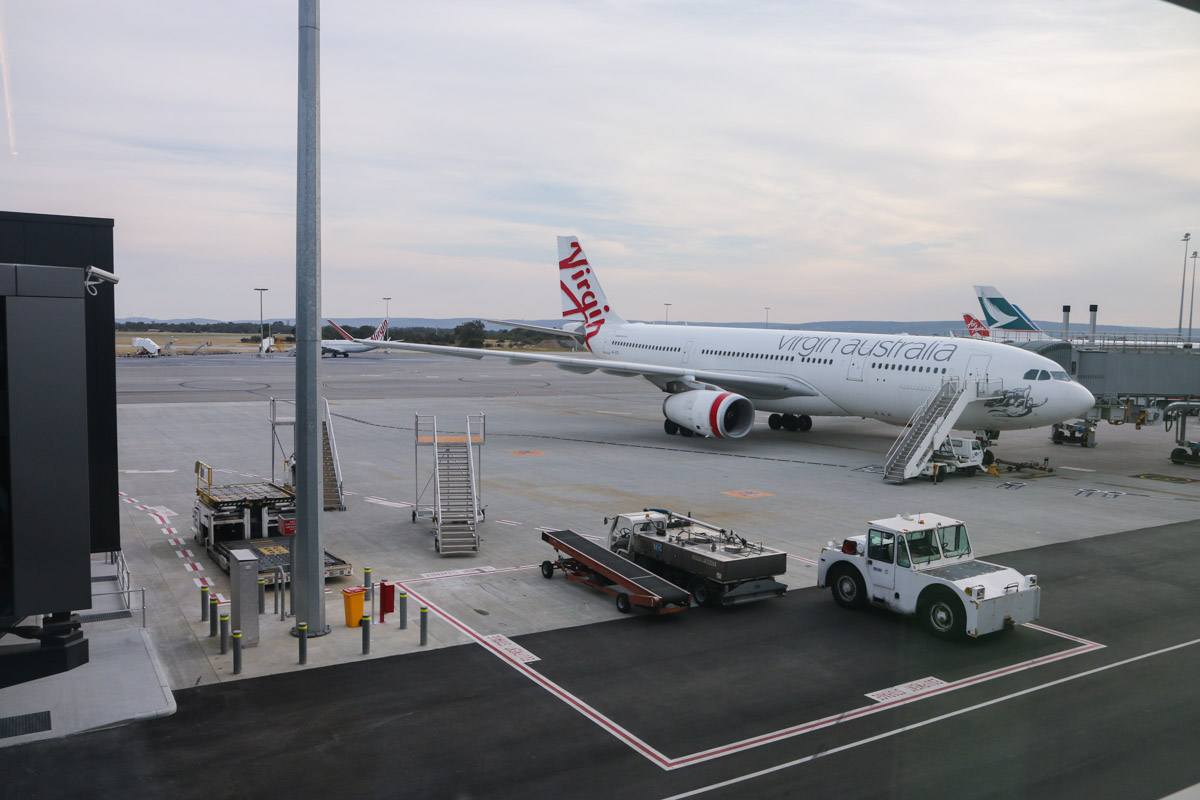 Gate 50/Bay 150 (food court)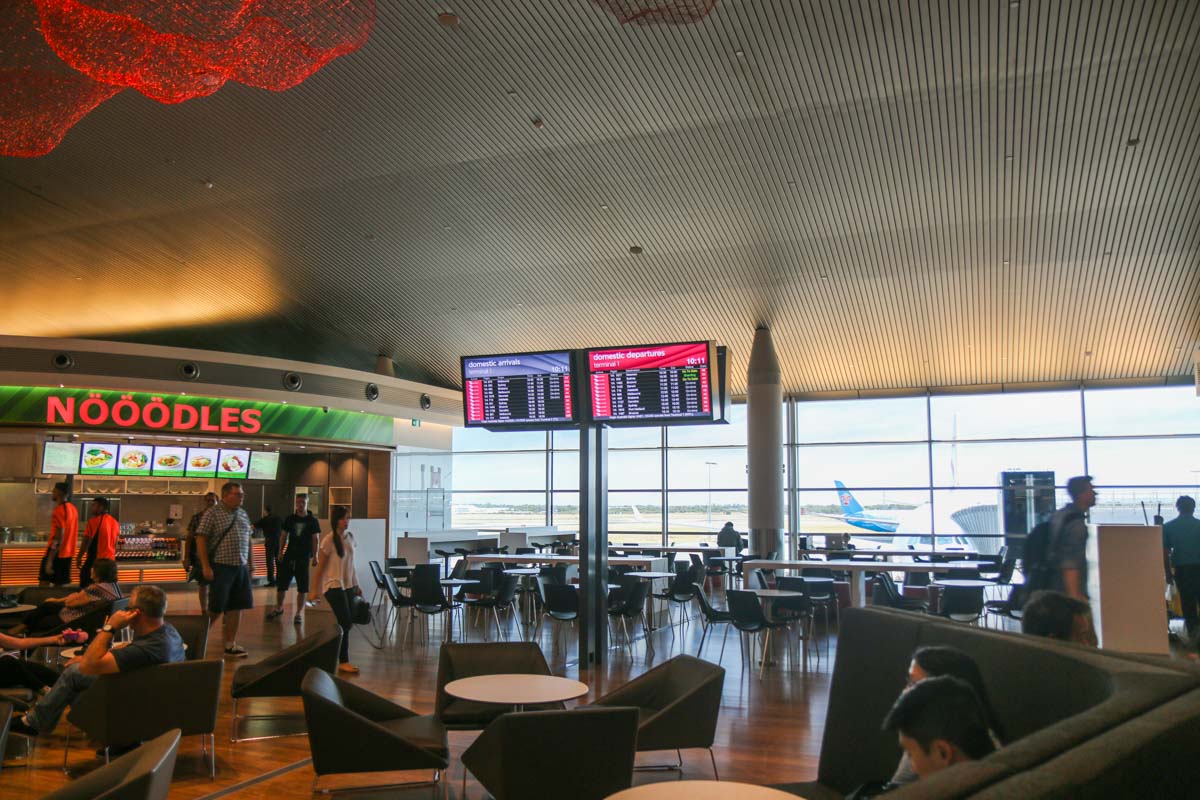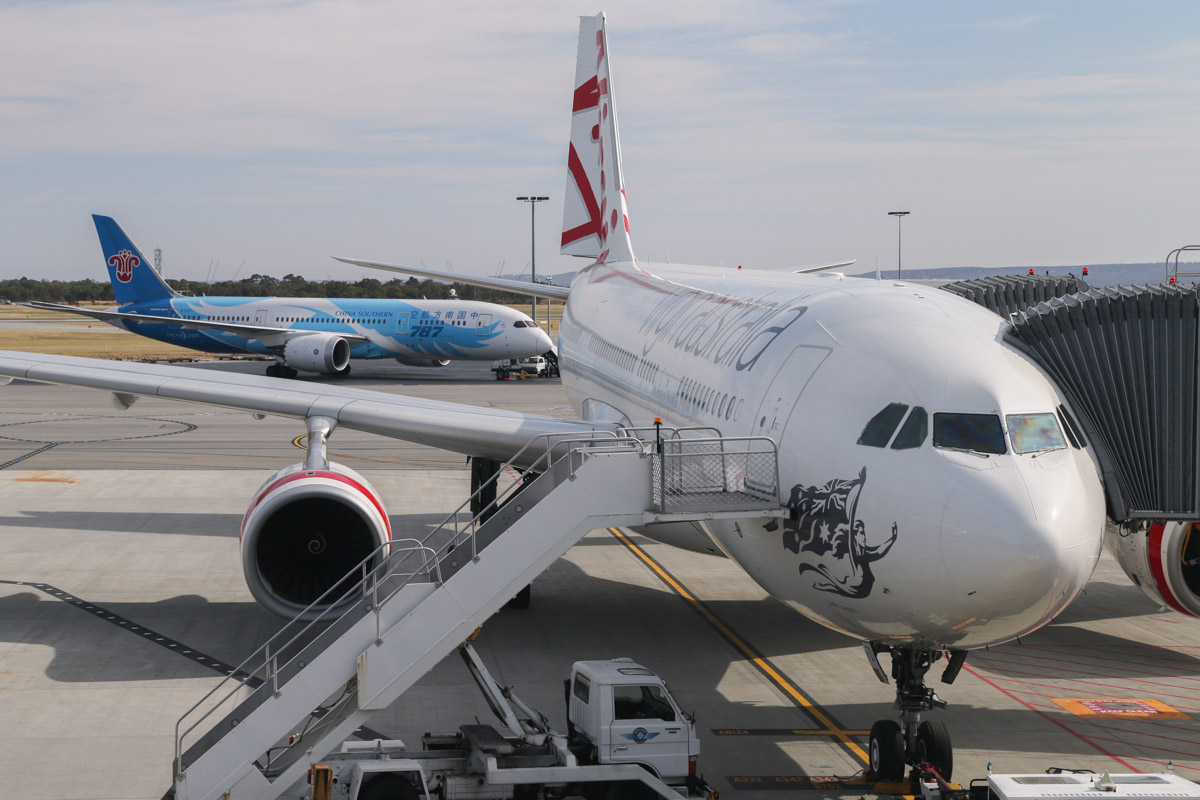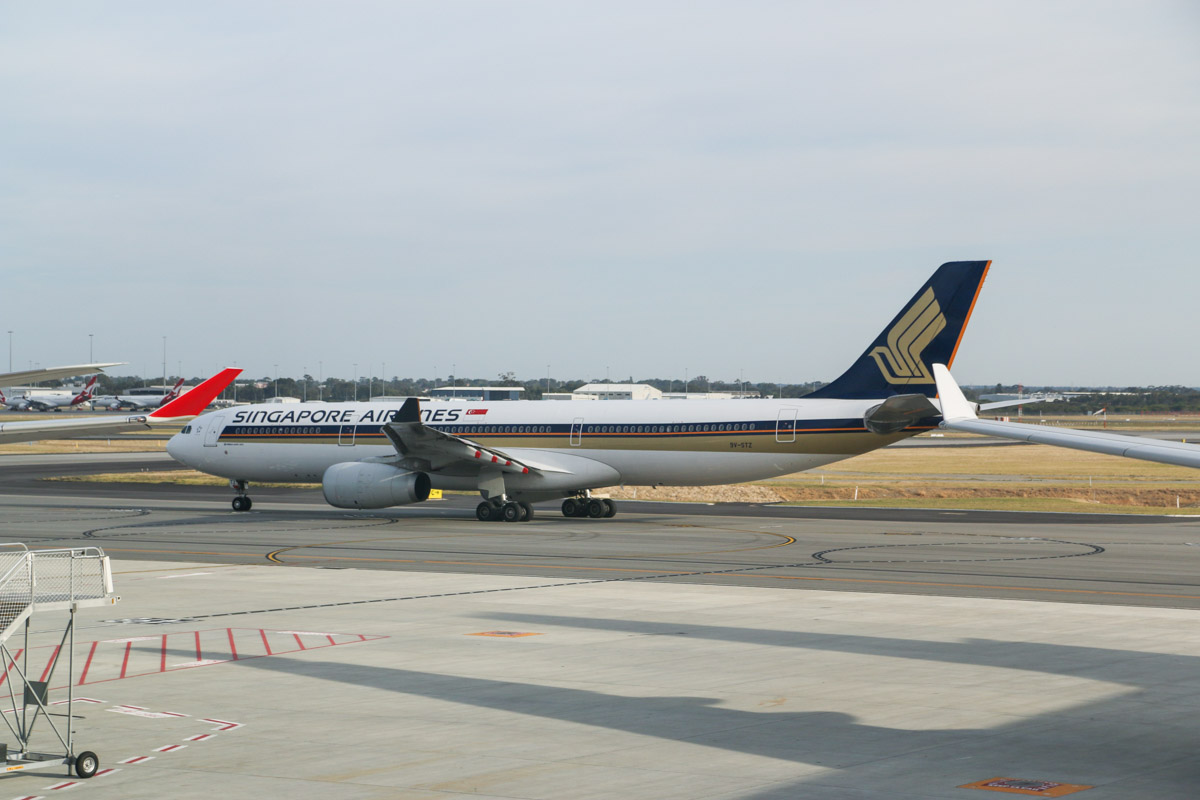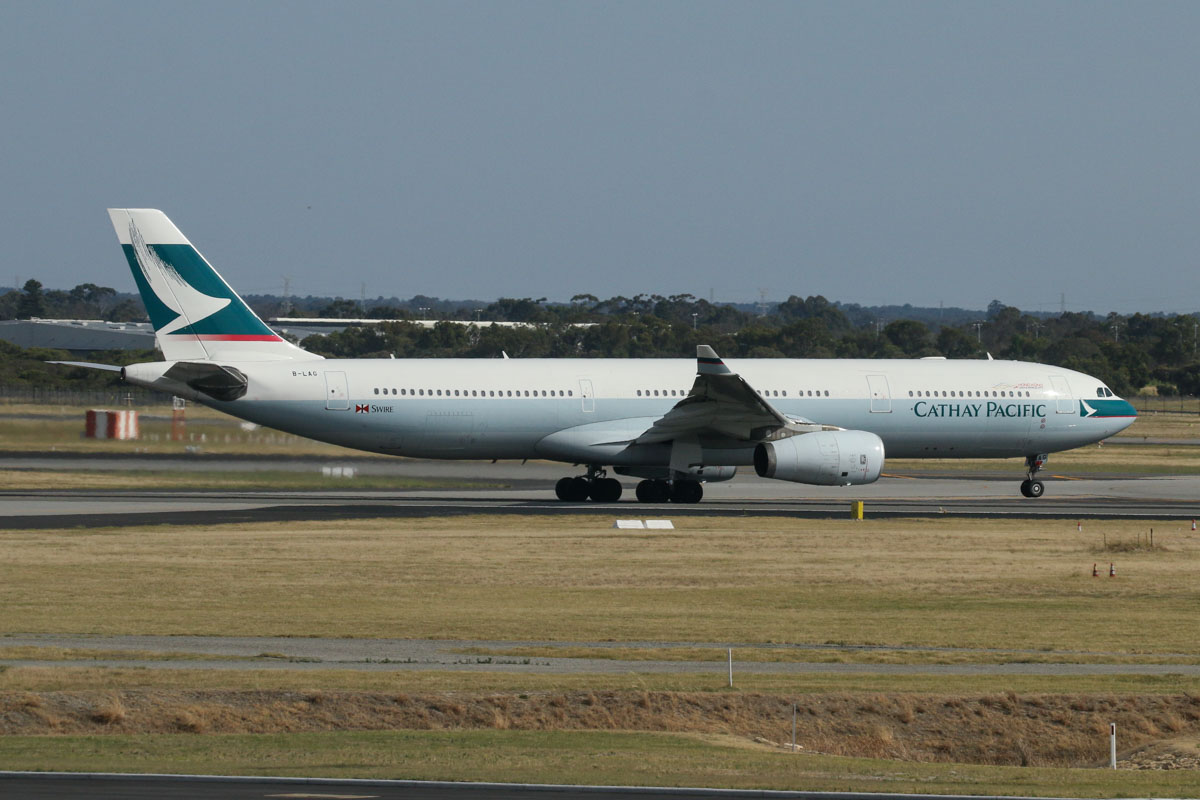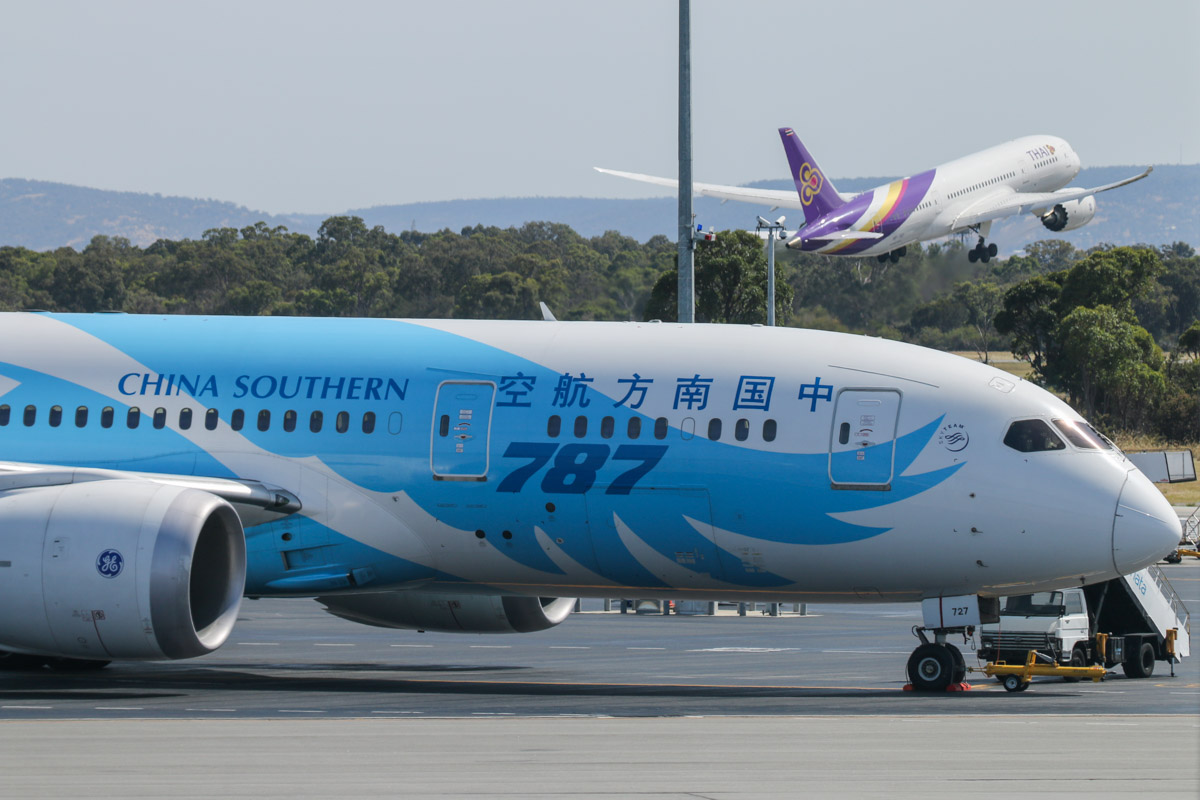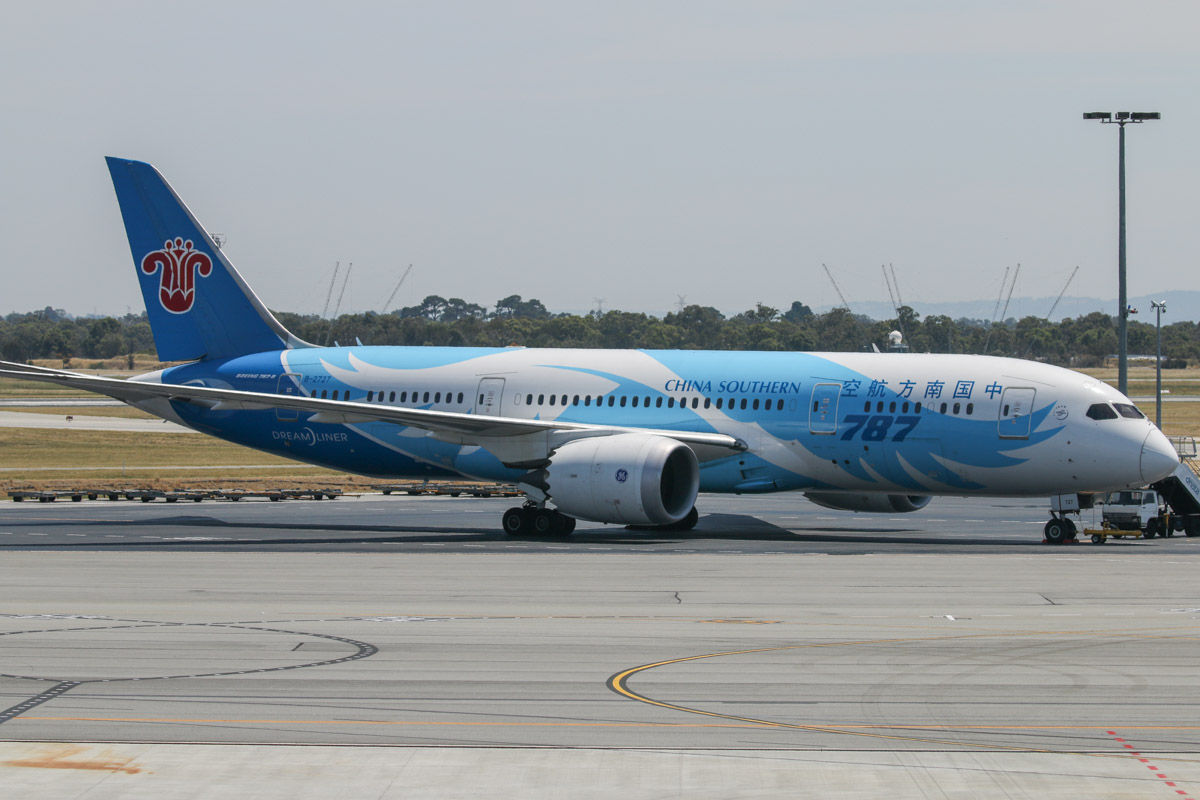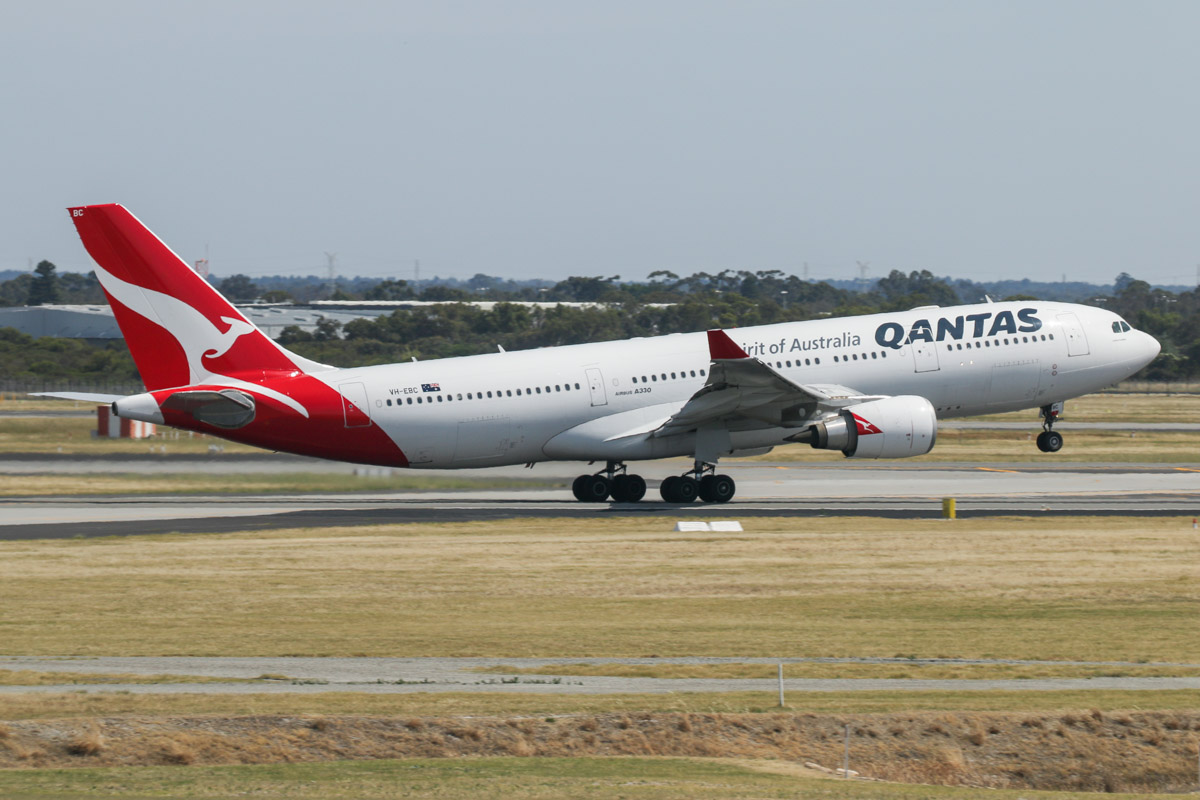 Gate 51 / Bay 151 (Airbus A380 gate)