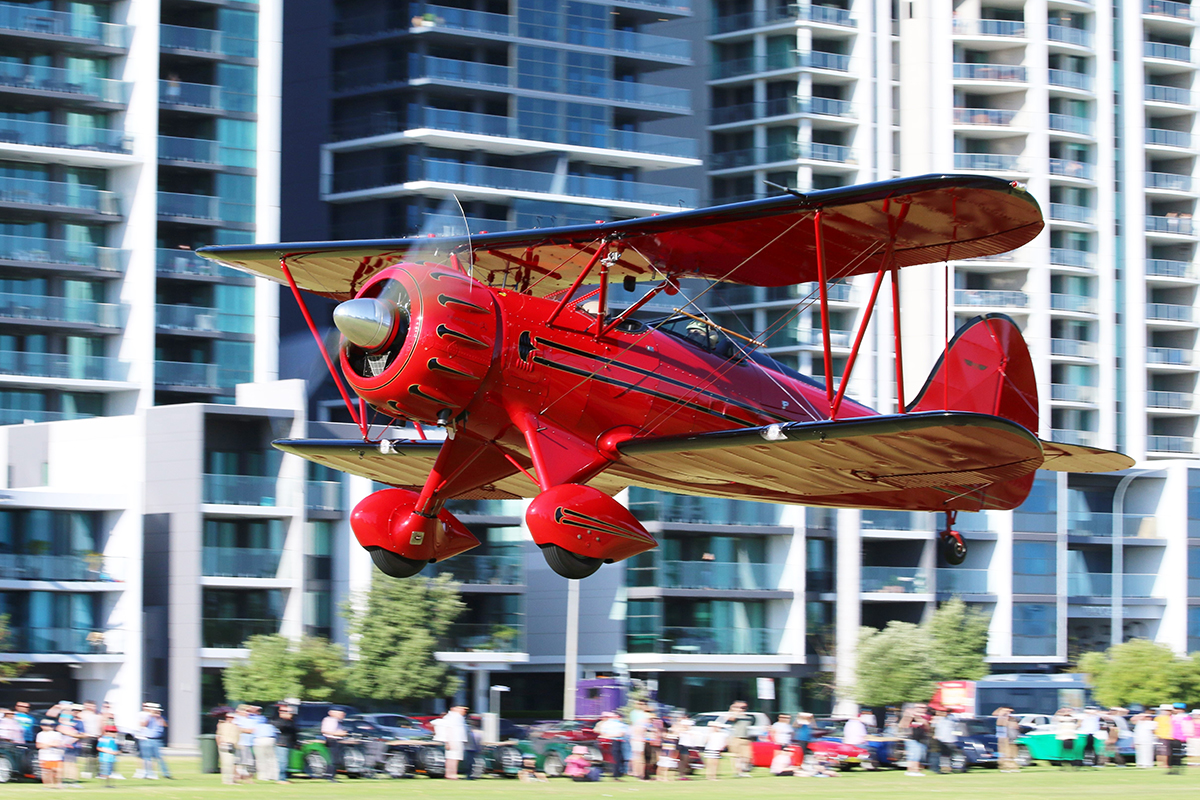 28 February 2016 © Archie Dudgeon
COPYRIGHT NOTICE: All photographs and videos displayed on this website are copyright protected and may not be used, sold, copied or reproduced by anyone, including the media, without express written permission of the individual photographers. If you wish to obtain or use a photo, please email AviationWA@gmail.com. 
When I decided to buy an aircraft, I was approaching a mid-life crisis.
I had recently completed a Commercial Pilot Licence and was approaching my 50th birthday, but wasn't excited by a Ferrari.
Considering a likely future in WA as a fixed wing pilot, the options are to either buy something which will cover great distances in short time, or else slow down and enjoy the ride. So, I decided that I needed to get something 'low-and-slow'. Next there is aesthetic appeal.
For me, the WACO ticked many boxes: biplane, radial engine, beautiful wing and empennage form, not to mention the red paint job. The appeal of the 1930s design and the nostalgia connected to a different era was also a strong factor.
The WACO YMF5 aircraft is a hand-built fully certified aircraft, with the manufacturer turning out around 5 or 6 per year. As such, there aren't too many of them available globally.
From WACO Aircraft Corporation website:
"The WACO biplane marries today's technology and safety features with yesterday's graceful design. Boasting unequaled craftsmanship and artisan aspects, each of our hand-made biplanes exemplifies the keenest attention to detail. The result is an exclusive aircraft that offers beauty, performance and luxury. Using a combination of the original 1930's drawings and modern-day Computer Assisted Design (CAD) technology, our engineers and artisans put more than 5,000 labor hours of the finest craftsmanship into each WACO aircraft. Each aircraft part is built domestically in America, Canada and Europe by proficient aviation engineers and hand-forming artisans using time tested skills.
Custom made for each owner, the body of the WACO aircraft is structured from wood and fabric. Talented WACO wood-workers build each wing to exact standards before our artisans literally hand-stitch each wing with premium stitching material. WACO engineers also utilize state-of-the-art metal forming techniques with the help of an 800-ton hammer press, a two-story high machine in Detroit, Michigan. Throughout the process, our skilled experts masterfully incorporate some of the rarest, most complicated methods in aircraft engineering. Our engineers and artists are always willing to spend the extra time and resources to ensure every single aircraft embodies absolute perfection. It all comes together to create the most elegant, exclusive and exhilarating sport biplane imaginable: the WACO."
First (unsuccessful) attempt to buy a WACO

My first attempt to buy a WACO was in July 2011. I spent a fair bit of time searching various adverts and even soliciting owners of particularly desirable examples.
I zeroed in on one particular example, N43000 (MSN F5C-060) which was available at Mettawa, in the suburbs of Chicago. It had been built in 1994 and was still in possession of the original owner.
I contacted the guy and arranged to fly to the USA to inspect the aircraft, around the time that the Oshkosh Air Show was being held (around 200 miles away). The inspection went well and we agreed a price, which I had offered subject to me having a discussion with the WACO factory to confirm status of the aircraft and one or two possible upgrades. I visited the factory, discussed the aircraft and mods, with no obstacles uncovered.
I called the owner back (the day after agreeing a deal), but he said the he had sold the aircraft to somebody else, with the full knowledge that I had travelled from Singapore (where I was living at the time) to buy the aircraft! So, not too keen on the idea of being taken for a ride, I left the US and returned to Singapore. The owner sold N43000 in September 2011.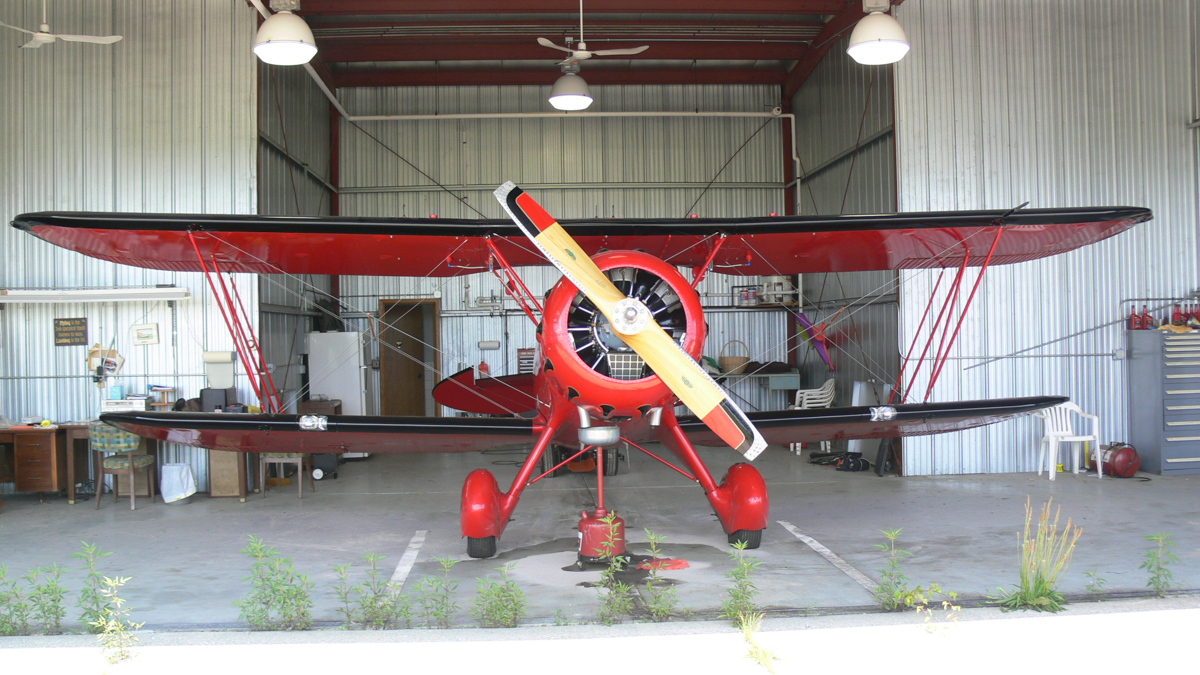 I resumed my hunt for a WACO online, but due to the limited number built, the availability of used examples doesn't change much with time and I didn't see new adverts appear. I also contacted the WACO factory and asked them to keep me in mind, if they became aware of other good examples becoming available.
Success! I bought a WACO
Peter Bowers, CEO of WACO, called me. He was trying to conclude a deal to sell a new WACO to one of his previous customers, but the customer wanted to trade in his existing WACO for a new one with a full 'glass' cockpit, which may seem strange for a 1930s design. Peter didn't want to take another used aircraft into his inventory and asked if I would buy the trade-in aircraft, so that he could sell a new one.
Peter stated that the second hand WACO (N105KS, serial number 105) was in perfect condition and the aircraft had less than 250 flying hours since it was originally delivered in late 2004.
I didn't go to the USA to view this aircraft. The WACO factory told me it was perfect, so I took their word, and agreed a price. The condition was that they flew it from the owner to the WACO factory for inspection, dismantling and shipping to Australia.
In October 2011, the WACO was flown from Naples, Florida to Battle Creek, Michigan, by a pilot named Gabriel Valim. He sent an email after the flight:
"The flight went great with no problems. It took me about 13-14 hours to accomplish this flight. I began by flying up the Florida coast line and following all the chains of little islands that make up the Florida's Gulf Coast. I had my first fuel stop in Crystal River and the airplane already start to make fans before I could shut the engine off. I had 5 people come out of the FBO to tell me what a beautiful plane it was. I made it a fast stop got some gas and proceeded to Tallahassee for the night. As I pulled into the ramp in Tallahassee, which is always full of corporate jets. Everyone stopped what they were doing and watched the big Ol' Red biplane go by before they stepped into their jets. I got the airplane in the hangar and wiped her down and put her to sleep. I got up before the sun came up and as soon as the sun broke through the horizon I was doing my run up before take off. As soon as all the temperatures and pressures were in the green I blasted off to Chattanooga and go to see some beautiful terrain as I flew past the southern end of the Appalachian Mountains. In Chattanooga I had a lady ask me if I was part of an aerobatic team or even if the red plane was the one that the Red Baron used. I took both as complements but denied my fame. I took off again and crossed the higher ground of the Appalachians and into the plains of the midwest. I stopped for fuel in Mettel, Indiana, and continued to Battle Creek in hopes to get there before sunset. I stop in at a friends grass strip to say hello and take a picture of the plane in a grass environment. I landed in Battle Creek with plenty of time to spare on sun light. 
All in all, I made 5 stops and covered 6 states. The plane consumed very little oil and always got plenty of attention. One thing I am sure of: Seen the country from in between two wings is priceless!"
N105KS (later VH-YRB) WACO Aircraft YMF-5C (MSN F5C105) owned by Archie Dudgeon, over Florida, USA – October 2011.
Being flown from Naples, Florida to the WACO factory at Battle Creek, Michigan, USA for inspection and subsequently dismantling for crating and shipping to Australia.
Photo © Gabriel Valim

N105KS (later VH-YRB) WACO Aircraft YMF-5C (MSN F5C105) owned by Archie Dudgeon, unknown location, USA – October 2011.
Being flown from Naples, Florida to the WACO factory at Battle Creek, Michigan, USA for inspection and subsequently dismantling for crating and shipping to Australia.
Photo © Gabriel Valim

N105KS (later VH-YRB) WACO Aircraft YMF-5C (MSN F5C105) owned by Archie Dudgeon, unknown location, USA – October 2011.
Being flown from Naples, Florida to the WACO factory at Battle Creek, Michigan, USA for inspection and subsequently dismantling for crating and shipping to Australia.
Photo © Gabriel Valim

N105KS (later VH-YRB) WACO Aircraft YMF-5C (MSN F5C105) owned by Archie Dudgeon, unknown location, USA – October 2011.
Being flown from Naples, Florida to the WACO factory at Battle Creek, Michigan, USA for inspection and subsequently dismantling for crating and shipping to Australia.
Photo © Gabriel Valim
The new toy arrives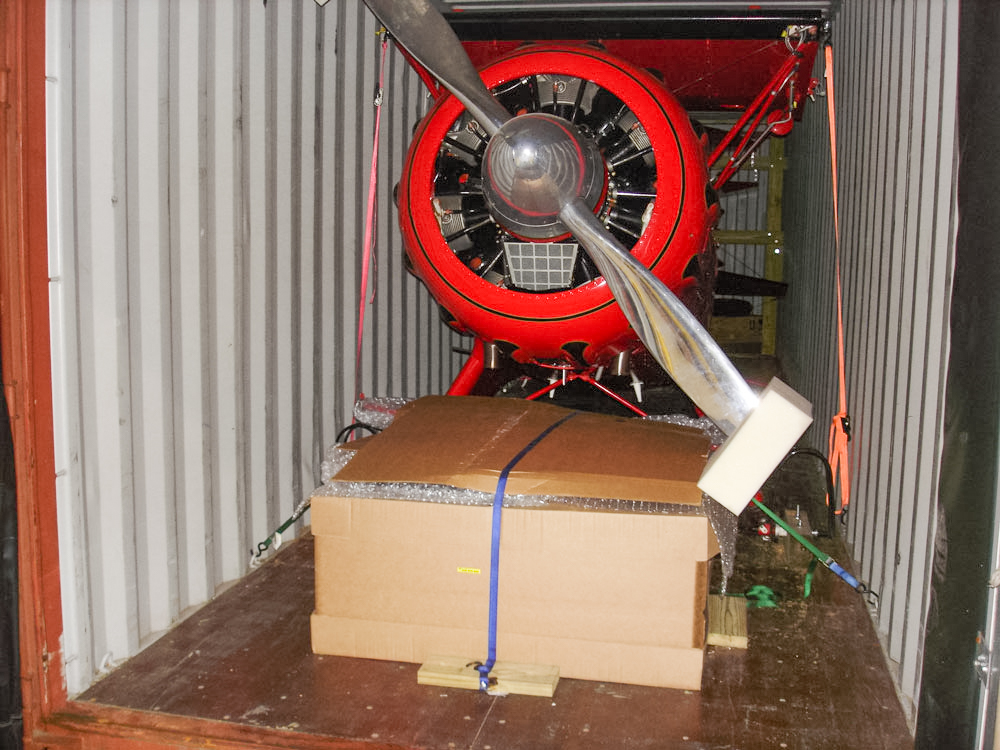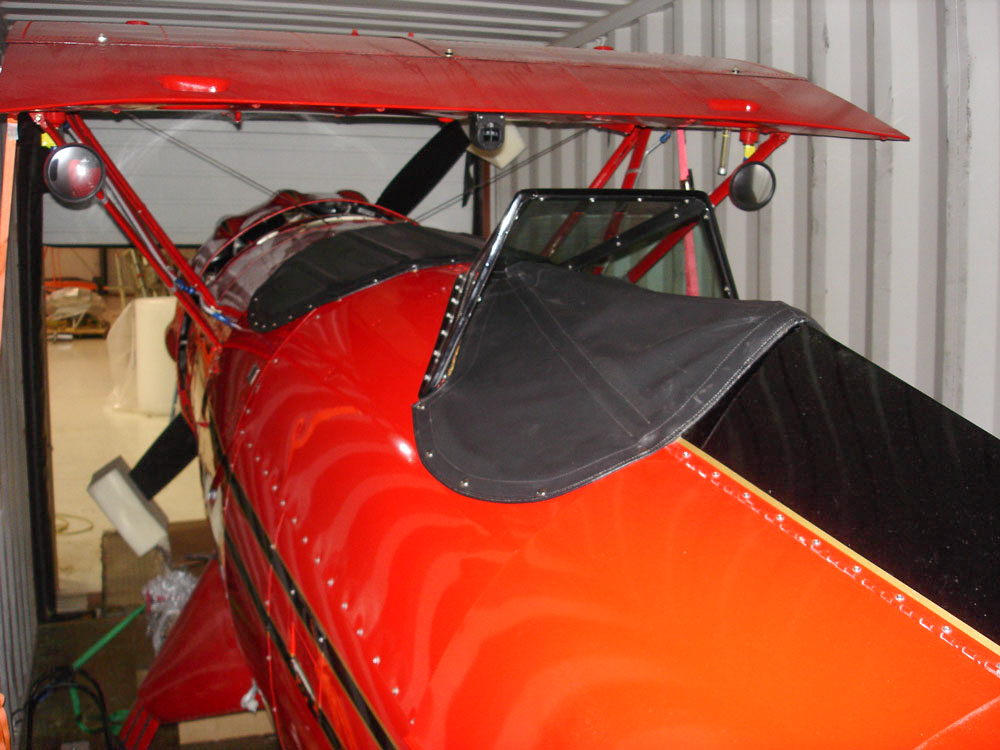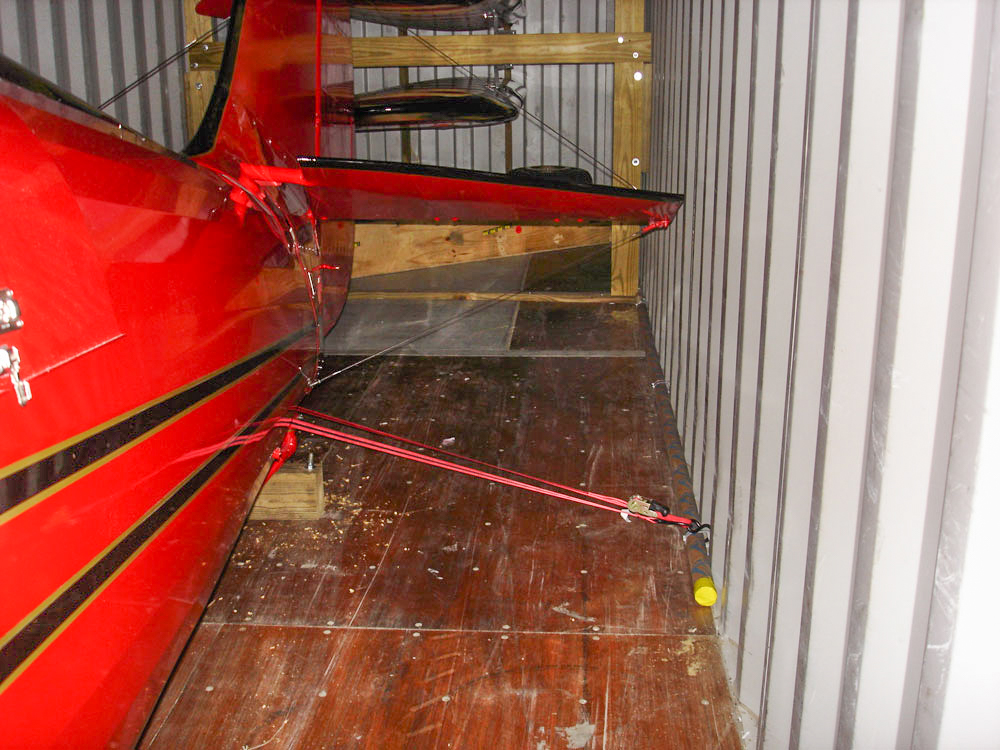 All went well and my new toy arrived in a container at Jandakot Airport, in the southern suburbs of Perth, in early 2011.
Unpacking and reassembly was undertaken by the excellent team at Aerojacks (Jack Moshovis). Jack has been very good to work with, unlike many of the other service providers at Jandakot. There were a few bureaucratic hassles to get the aircraft flying again, but Aerojacks did a great job to get it airworthy, registered and certified.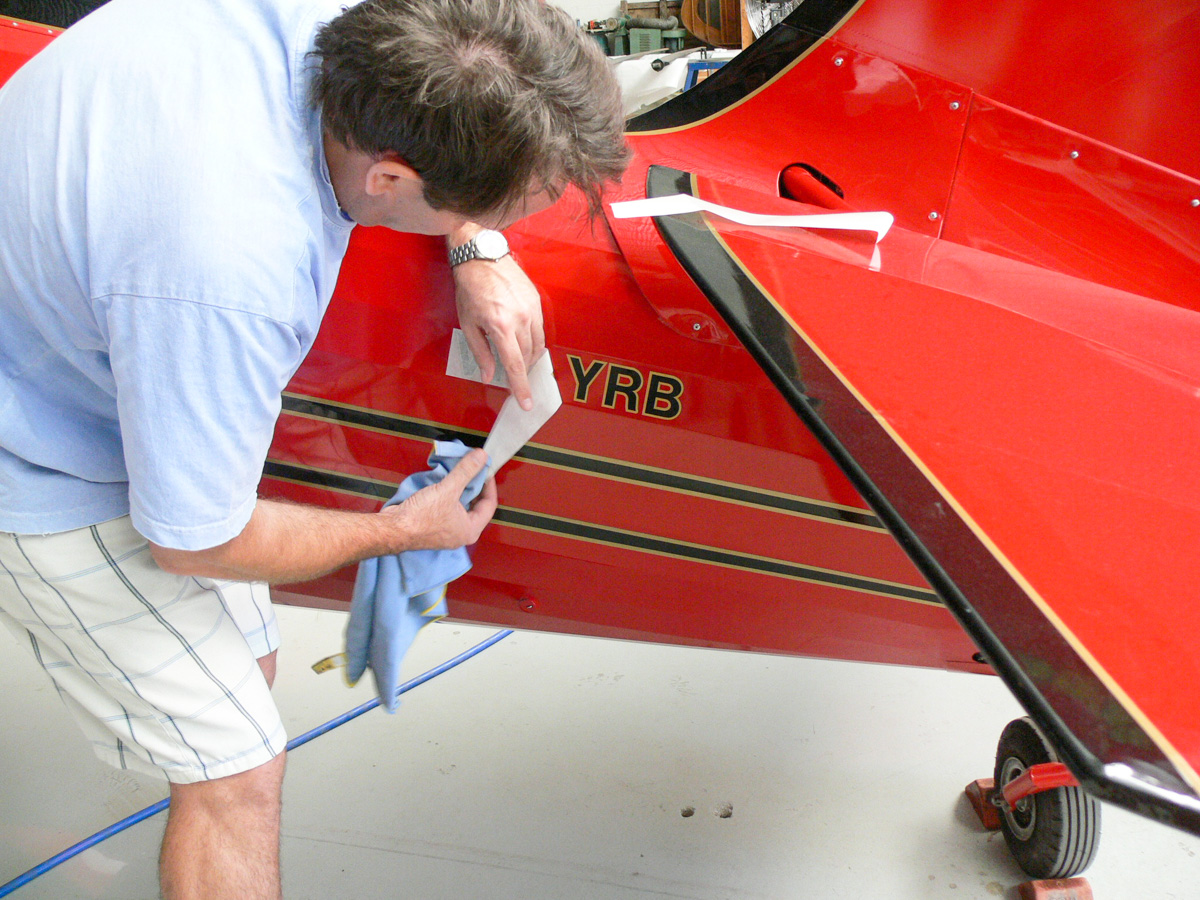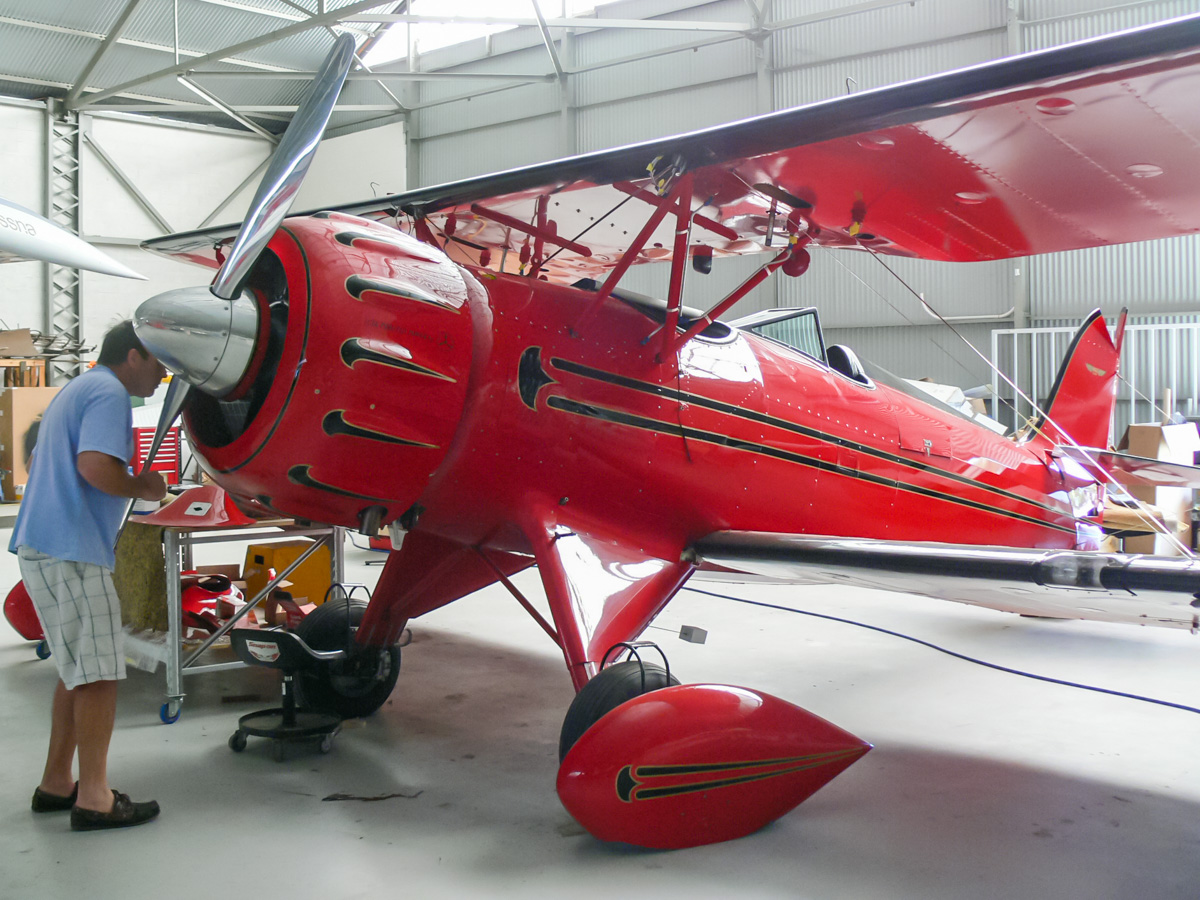 By 1 May 2012, my pride and joy was ready to fly, now registered VH-YRB.
As I had minimal tailwheel experience and a nervous insurer, I arranged to be trained and signed off by the highly qualified and experienced local pilot, Werner Buhlmann. He told me to fly the aircraft from the pilot's (rear) seat, with him supervising from the front seat, which also has a set of controls.
My first flight was a revelation, as I hadn't previously flown a Waco. In fact, the only biplane I had ever been in was a Pitts Special, in the capable hands of a very advanced aerobatic pilot in Houston, Texas. The Waco is a completely different animal to the Pitts, and I marveled at the docile controllability of my new toy. I haven't flown many types, so I was also very humbled by my inability to take off, land and taxi gracefully! There are plenty of adages about tailwheel aircraft – a popular one is "The landing isn't complete until the aircraft is in the hangar."
I was probably too busy thinking about flying to take pics of my first flight in the aircraft, but have photos of the second flight.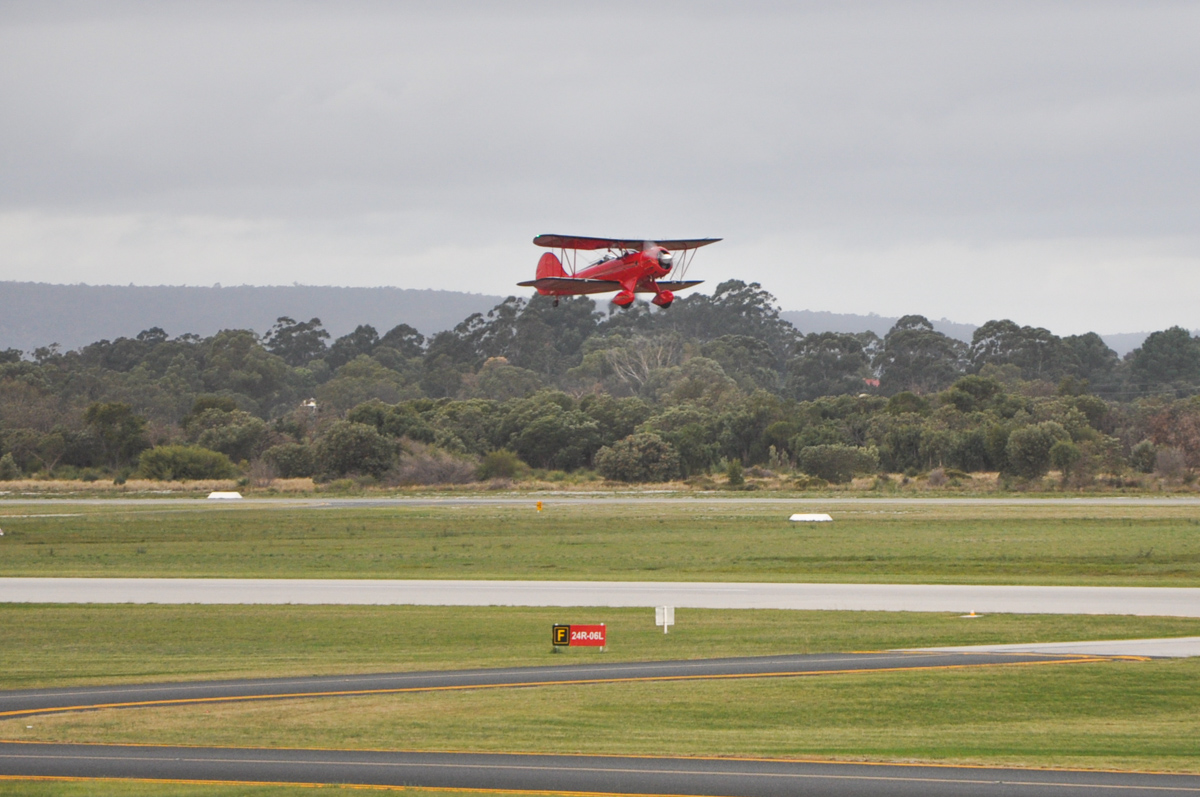 I spent the next few months flying whenever I could.
Since then, I have completed around 300 hours and loved every minute. I have flown VH-YRB at Jandakot Airport's 50th Anniversary, Serpentine Annual Fly In, Langley Park Fly-In in the heart of Perth, Busselton Aero Fest and have flown it in the Australia Day City of Perth Air Show three times as part of the 'Oldtimers' and 'Beautiful Biplanes' formations.
The aircraft is admired wherever it goes; I think of it as 'The Smile Machine'!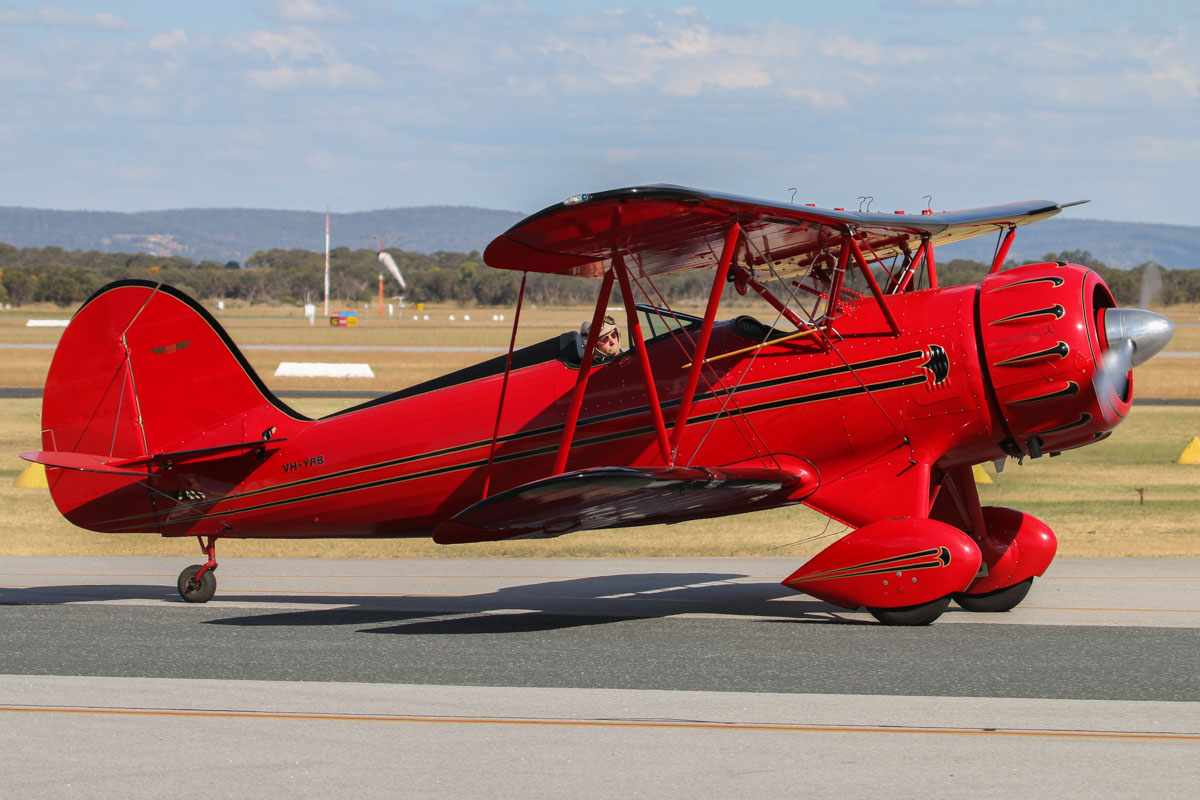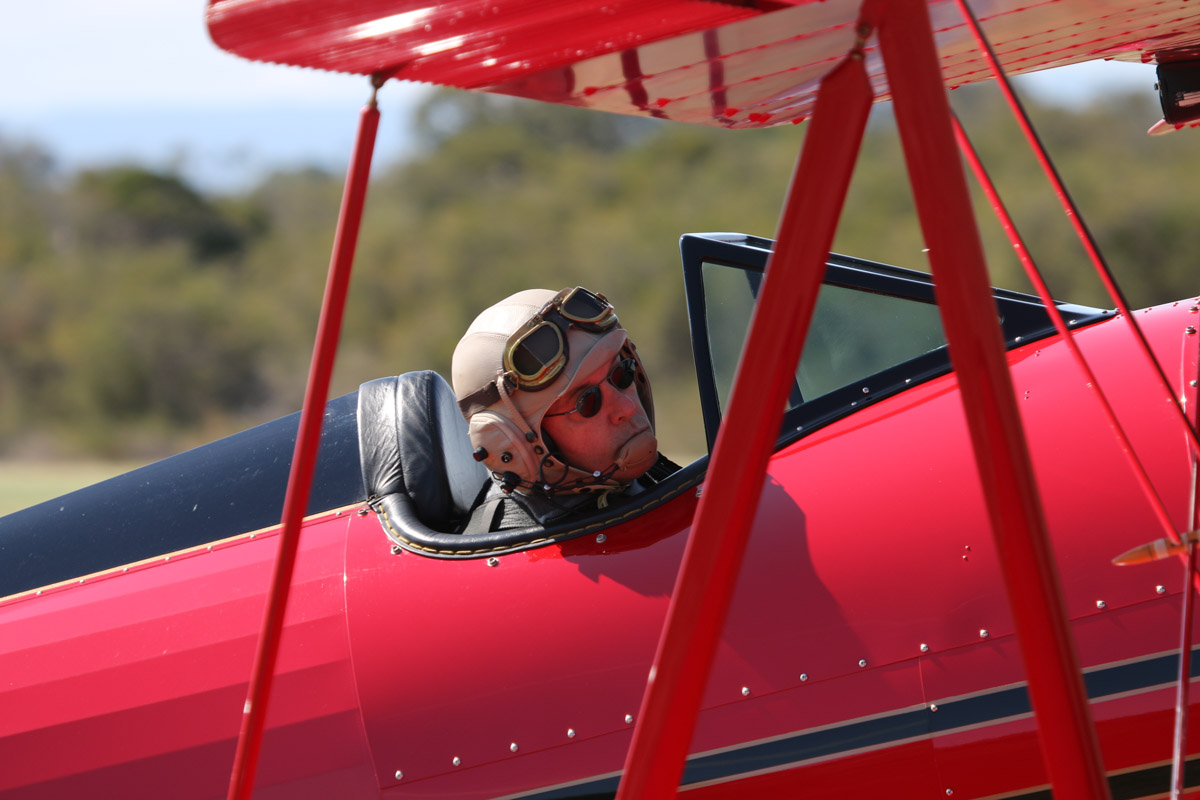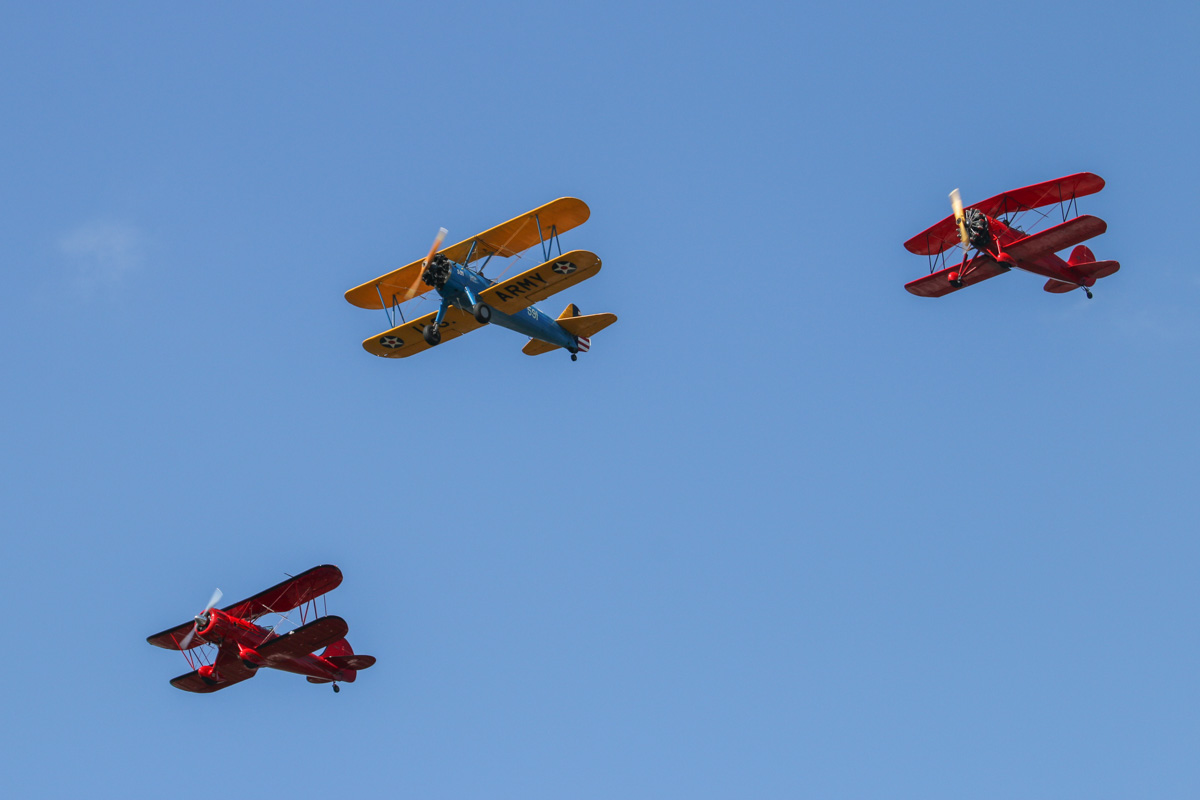 Performance and handling
My WACO was equipped with a Hamilton Standard 2B20 constant-speed propeller, fuel injection, S-Tec autopilot and full IFR capability, including twin Garmin GPS units. It was the first WACO to be fitted with fuel injection, with the modification work being a collaboration between Waco and Radial Engines Ltd, under a Supplementary Type Certificate. The fuel injected engine hasn't been officially rated, but engineers say that the system raises the power output from 275hp (carburetor engine rating) to above 300hp. Other benefits of fuel injection include smoother running, easier starting, cleaner burning engine and improved fuel economy.
As far as performance goes, at Maximum Take Off Weight, it will fly at around 85 knots, using 13-14 Gallons per hour. As it burns off fuel, or with no passengers, the it will pick up to 95-100 knots quite happily. The carburetor version burns a bit more fuel.The aircraft is fitted with the optional extended range tanks, so it can carry 72 gallons of usable fuel and 5 gallons of oil and as such it can happily cover in excess of 400 nautical miles. The furthest I have been so far is Albany. Ideally I would love to fly to Europe – for me an adventure of a lifetime, but I'm not too confident of the current situation in many countries along the way.
The aircraft can carry two passengers in the front, though it is a little cramped. With one passenger, the aircraft is fully aerobatic, with rated G-limits of +5.8G and -2.3G.
In general, the WACO flies absolutely beautifully. It is no Pitts Special, but it flies exactly where you put it and accomplishes the aerobatics within its range, gracefully and with relative ease. It isn't capable of the most aggressive or challenging manoeuvres – but for simple loops, barrel rolls, stall turns etc, it is easy to fly, with no obvious vices.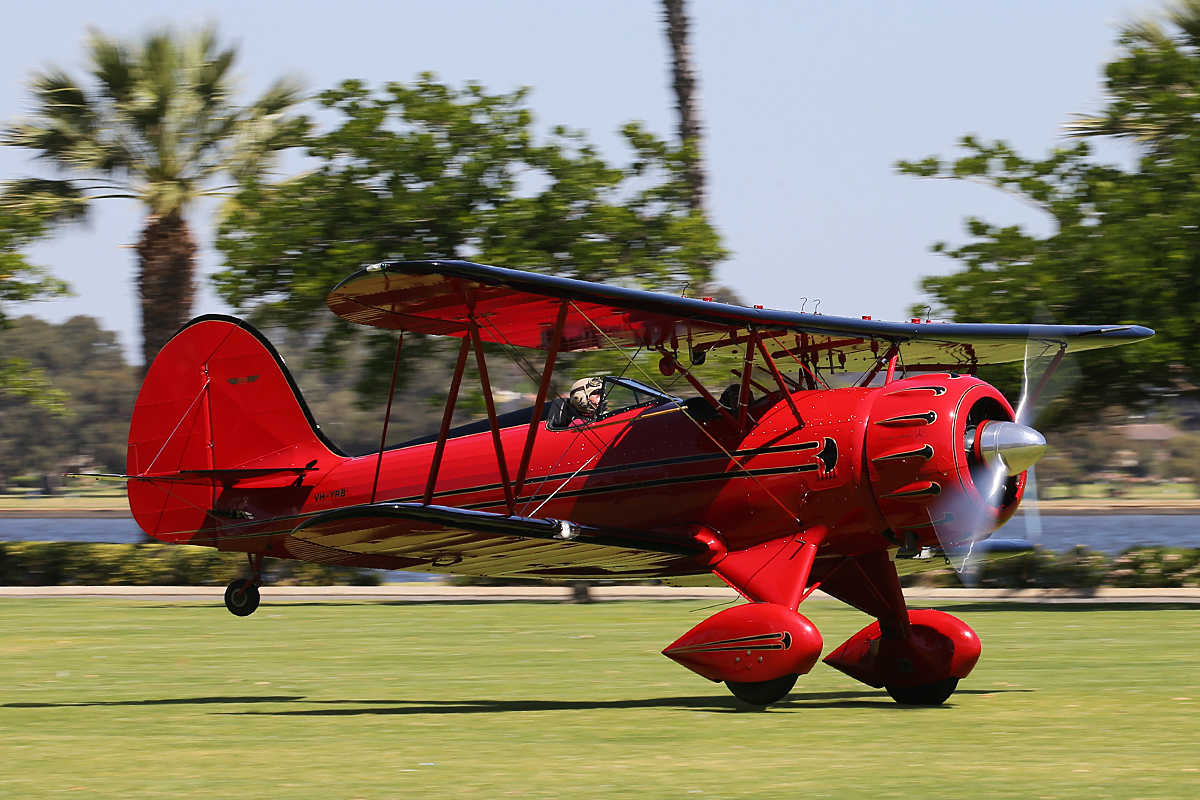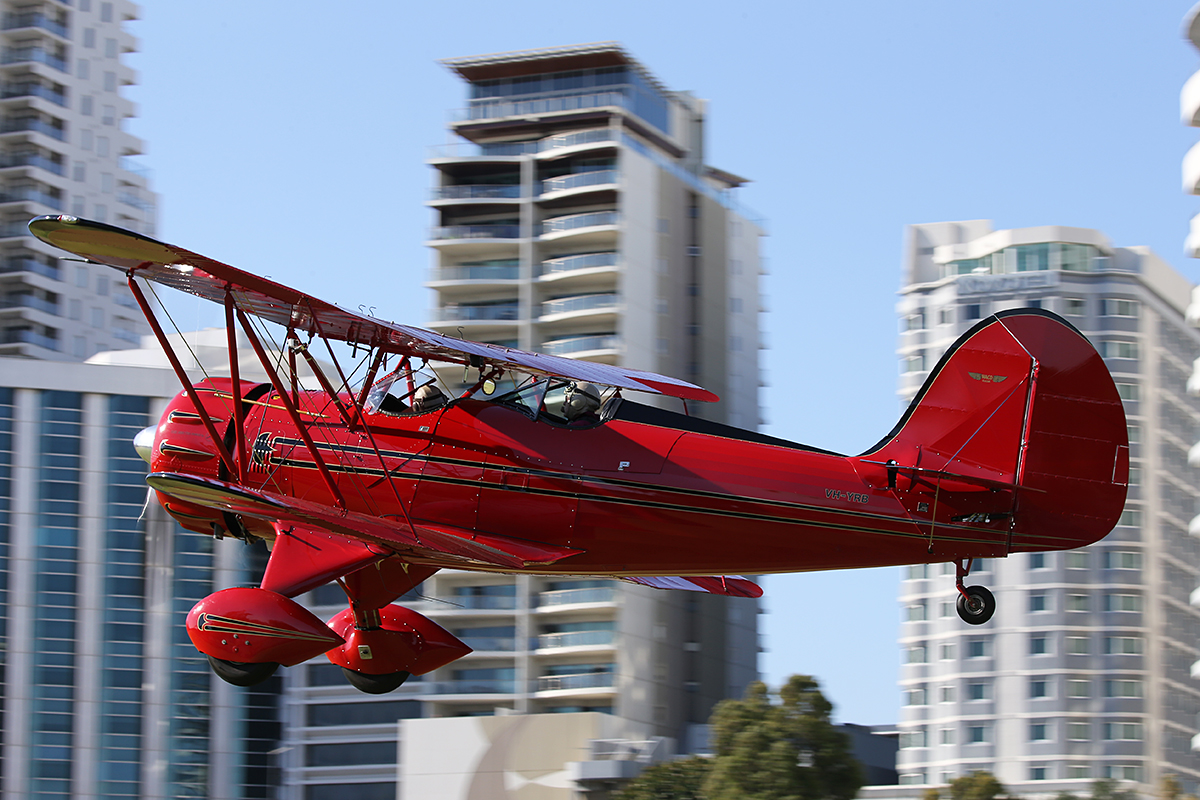 Operating Costs
People might think that the WACO is much more expensive to operate compared to a more mainstream aircraft such as a Cessna 172, but I don't think that this is necessarily the case. Many of the higher cost elements are similar, regardless of the aircraft type.
Parts for the WACO and its Jacobs engine are reasonably easy to procure, although they must normally be acquired from the US. Mechanically, I have had very good experience with my WACO.  Issues I had were an oil leak through the constant speed prop, which was fixed after about four attempts; a loose, eroded spark plug bushing, which necessitated a new cylinder; and several electrical faults, which seem to have been resolved. Similar problems could occur with many other aircraft types. Other than this, the main costs, in order of magnitude are (i) hangar, (ii) insurance, (iii) maintenance and then (iv) fuel. The engine is good for 1200 hrs TBO, so an allowance for that should be made to amortise the cost. All up, I would guess that the cost to operate is in the order of $250 per hour (excluding the cost of capital for the purchase price).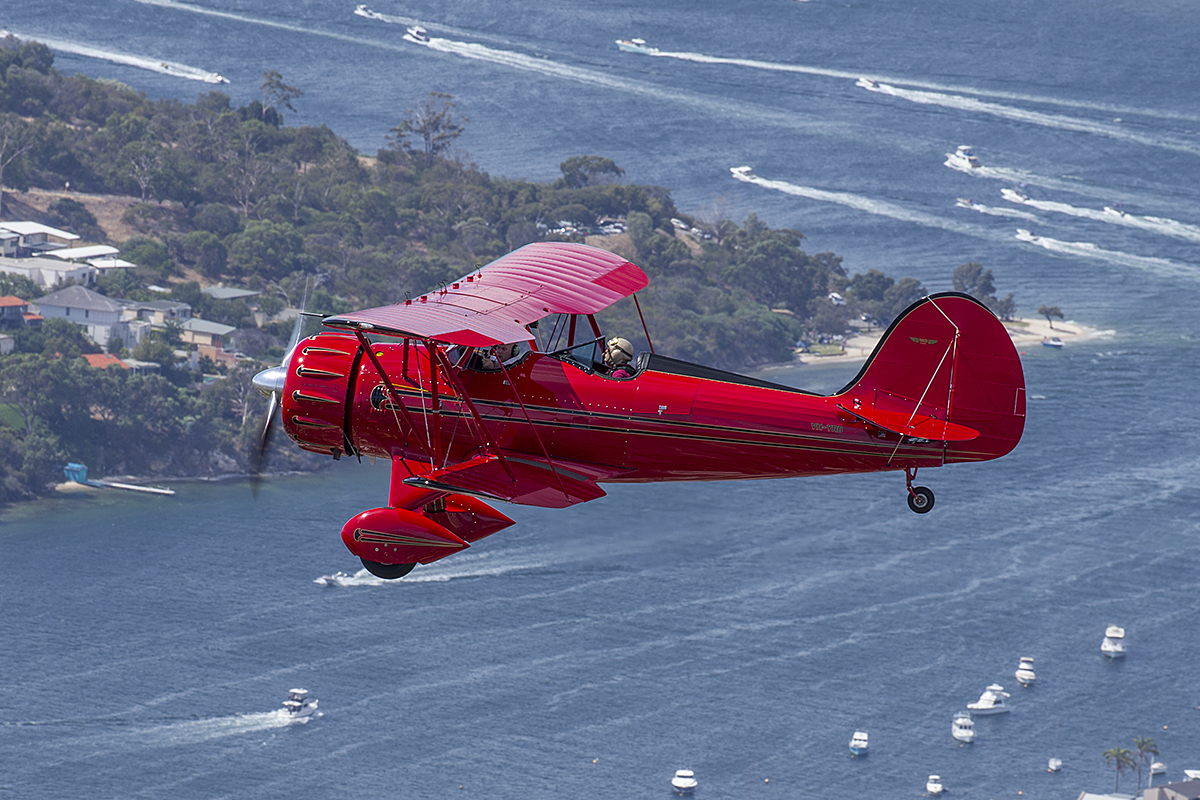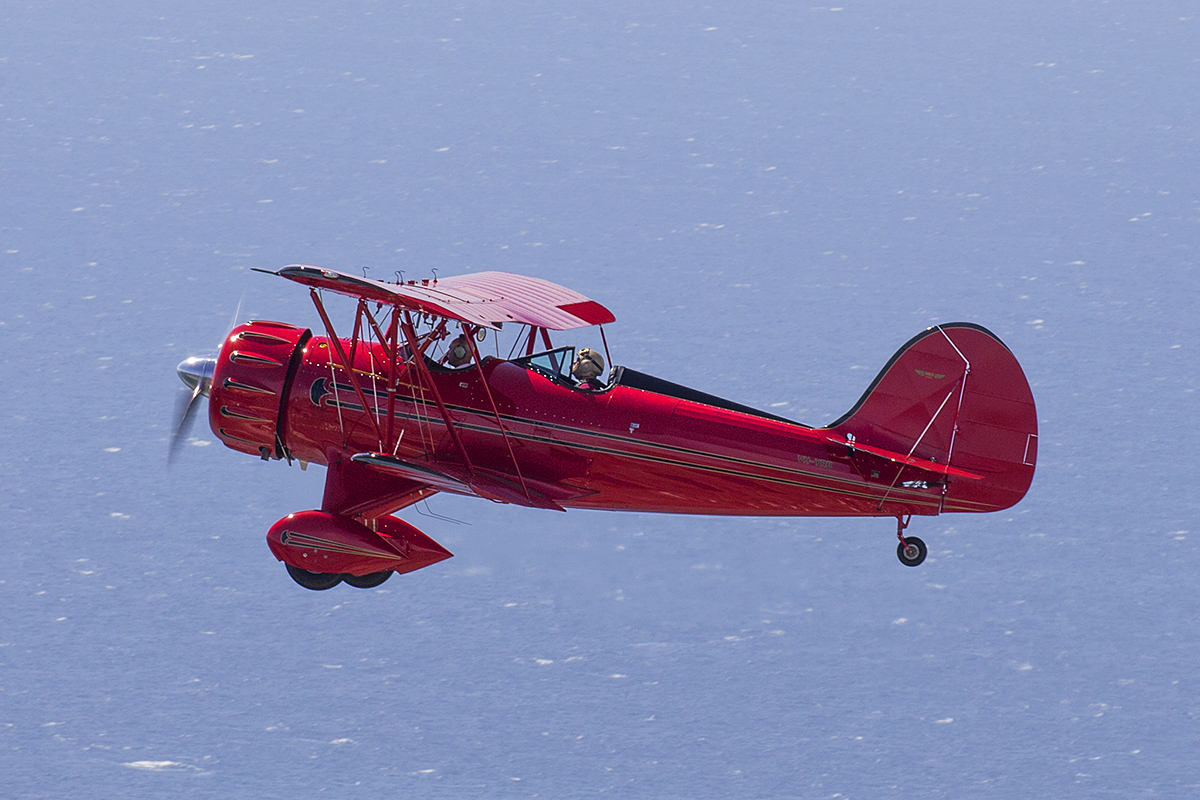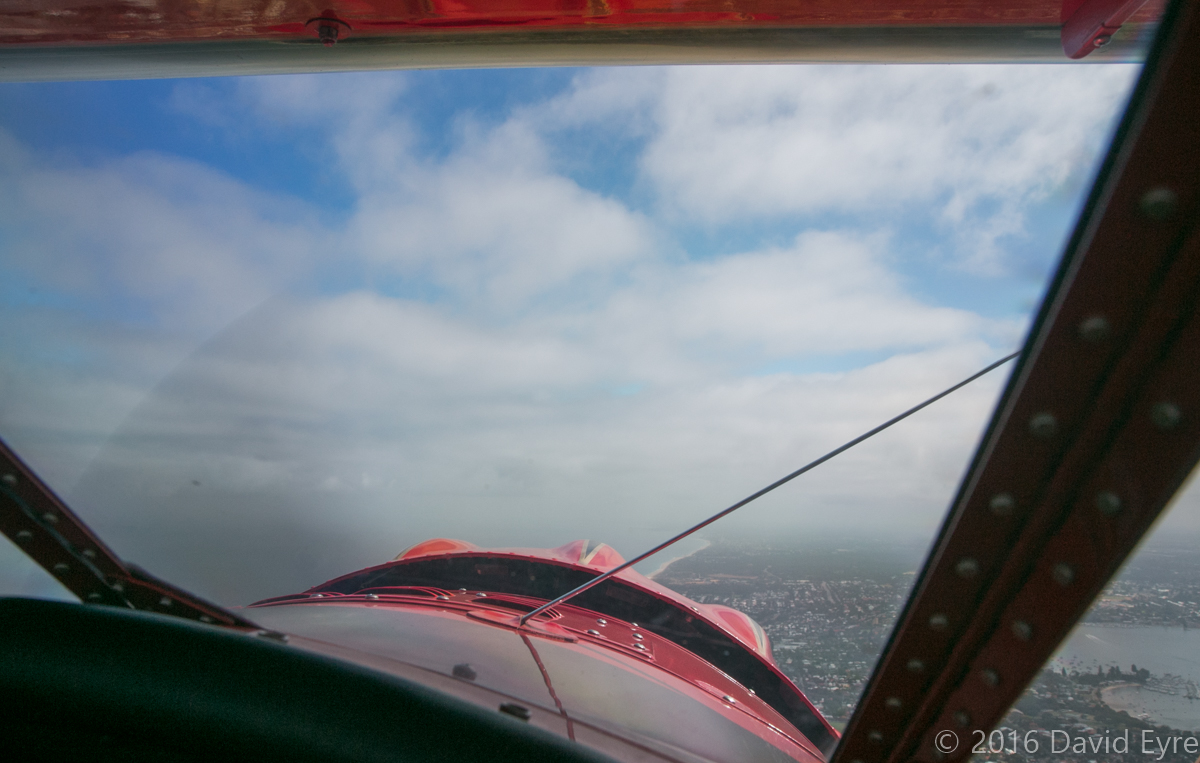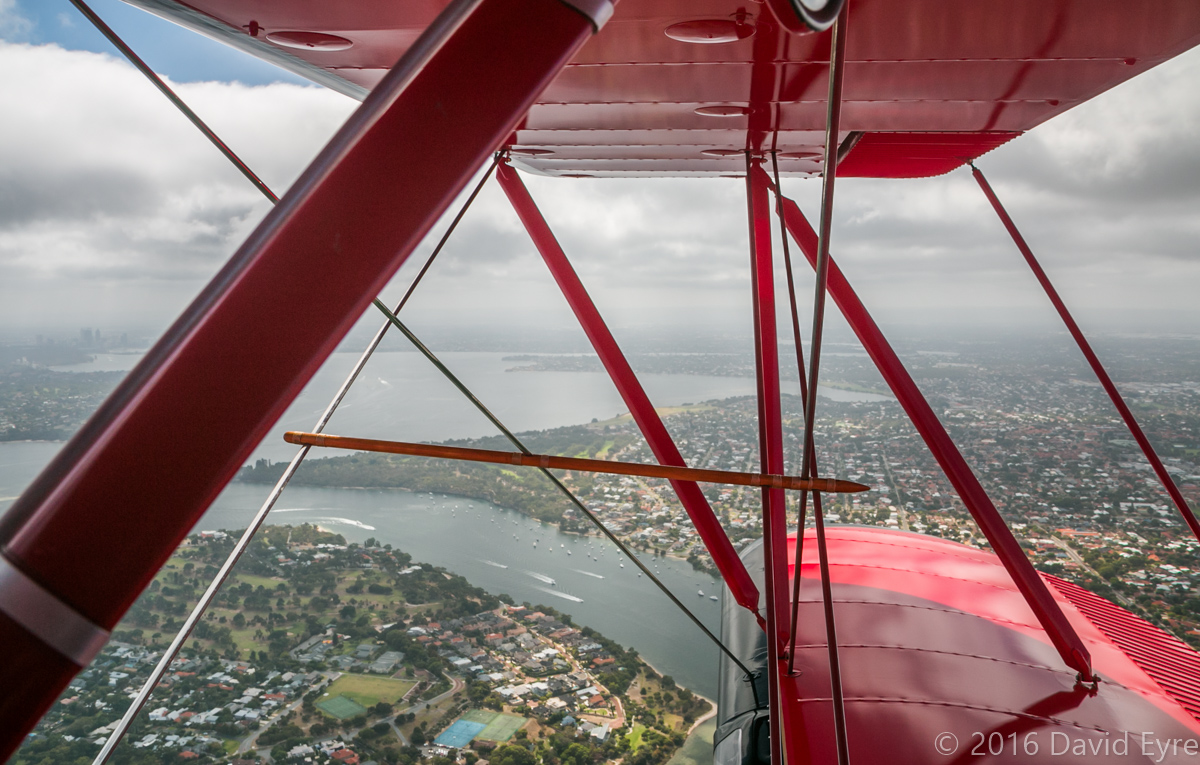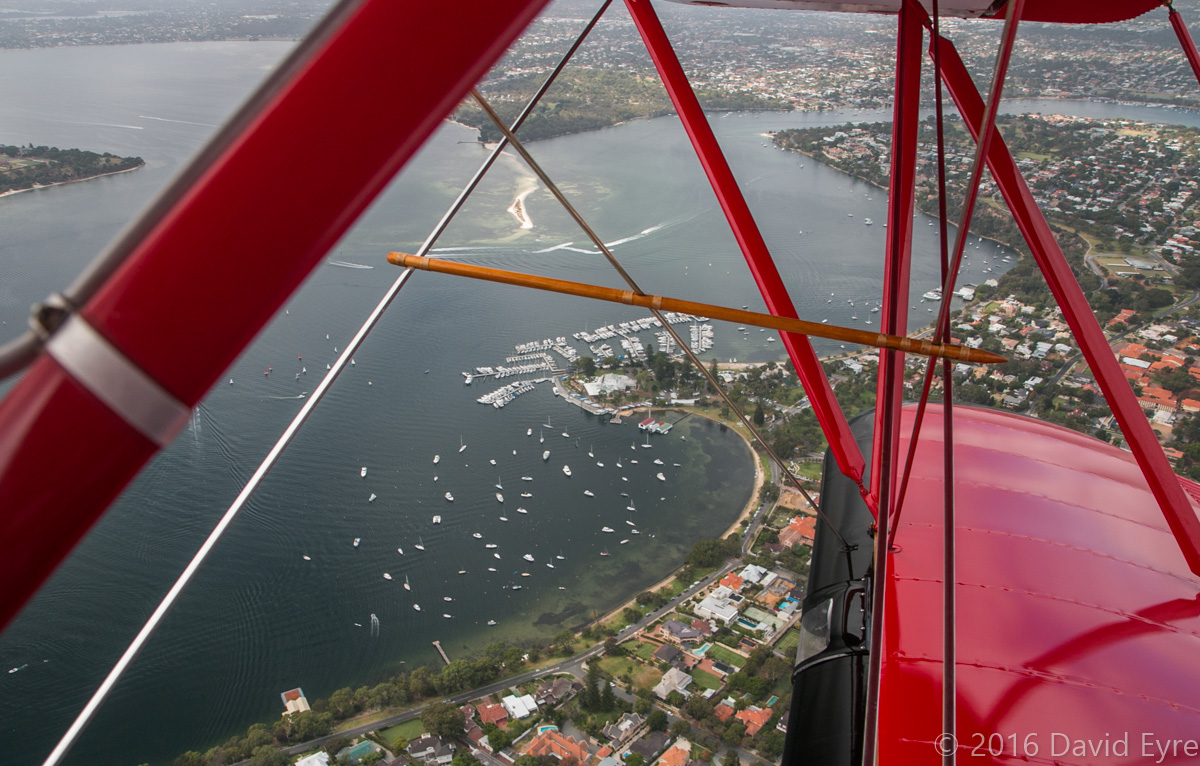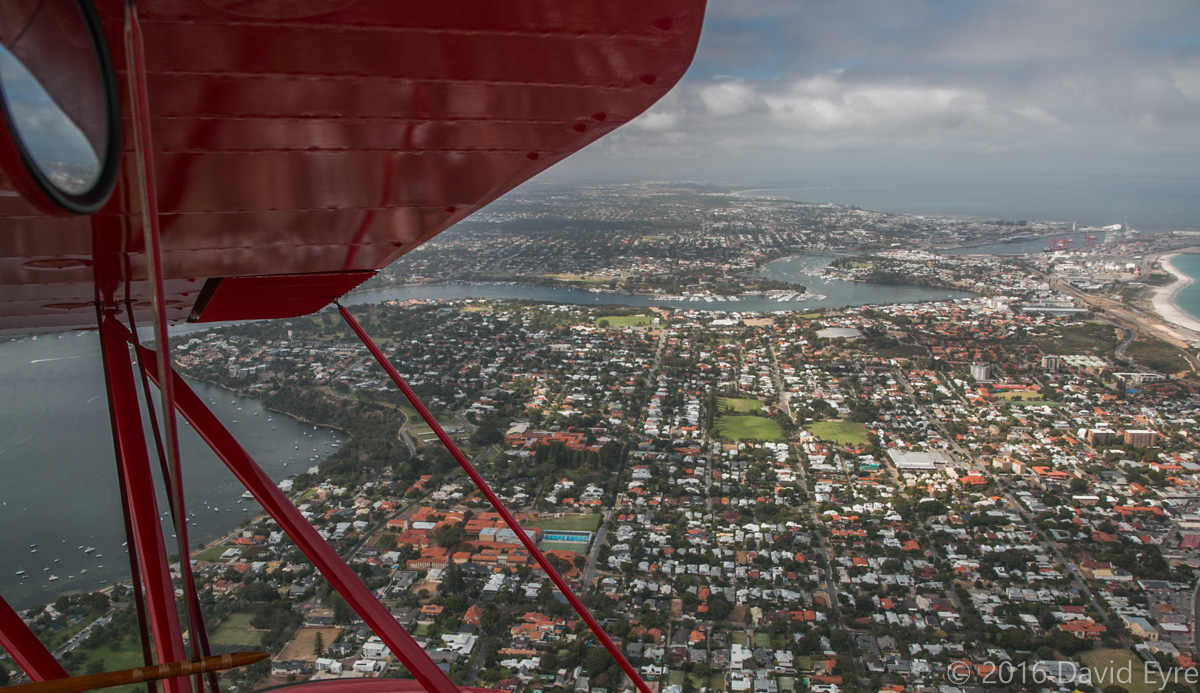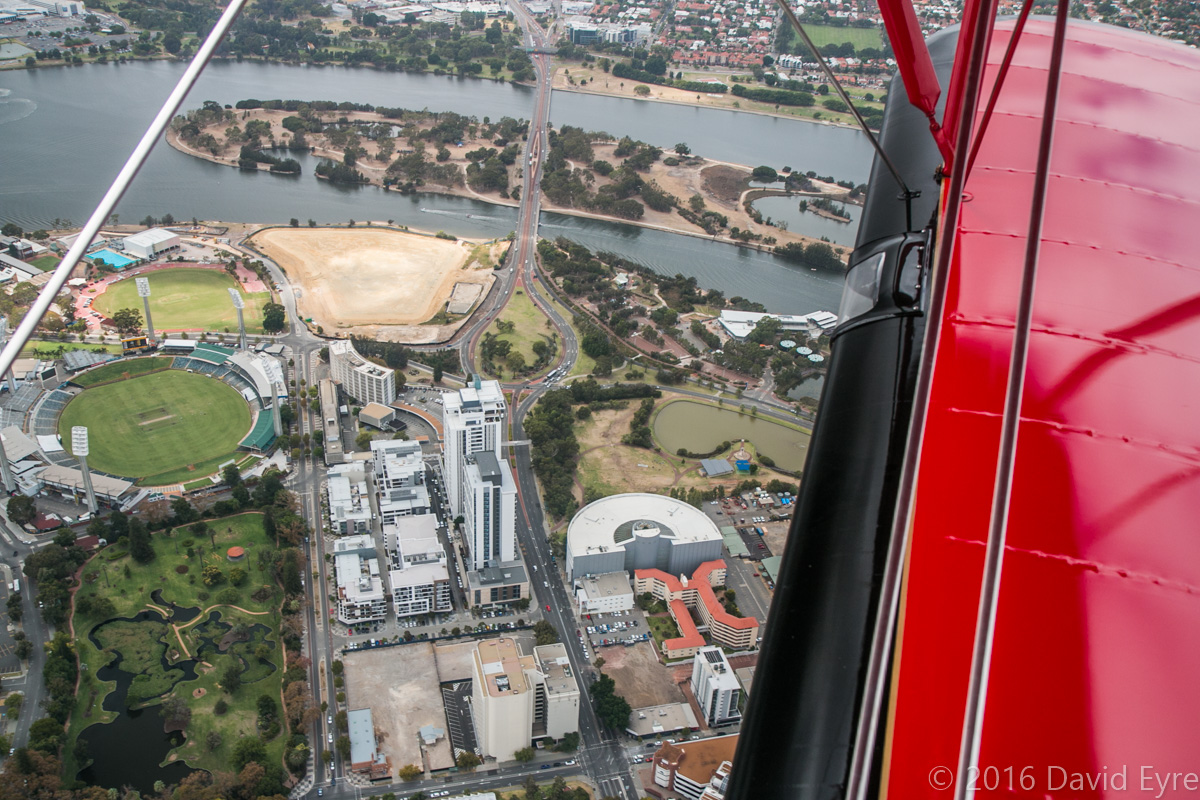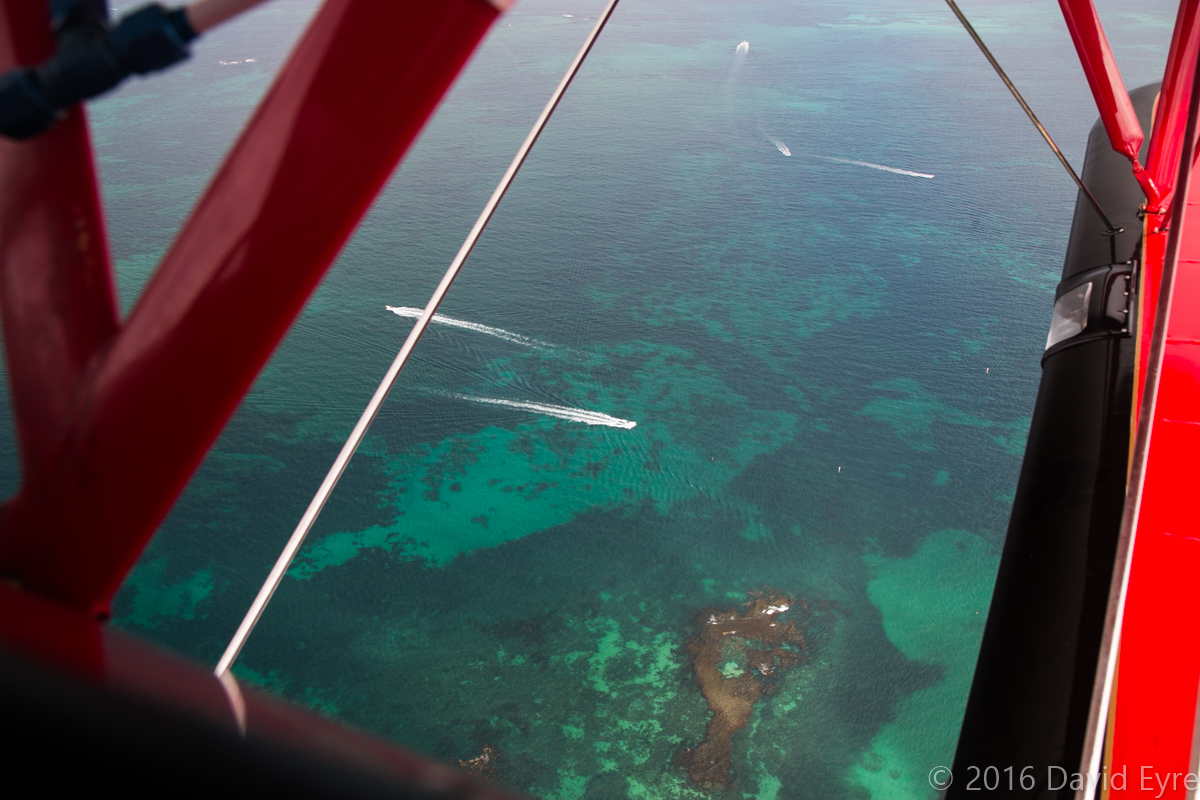 History of WACO Aircraft Corporation
Between 1919 and 1947, the original WACO Aircraft Company of Troy, Ohio produced a family of civilian biplane aircraft.
1920 WACO (Weaver Aircraft Company) founded (WACO is pronounced "Wah-co", not "Way-co")
1935 WACO YMF-5 is introduced. The jewel of WACO's efforts, was the WACO YMF. This gorgeous yet rugged biplane offered absolutely delightful flight handling qualities.
Between WWI and WWII, WACO built almost twice as many aircraft as any other manufacturer, with more WACO's registered than the aircraft of any other company.
1947 WACO Aircraft Company ceases building aircraft when an anticipated aviation boom after WWII did not take place. The company remained in business.
1965 WACO Aircraft Company ceased operating.
1983 Classic Aircraft Corporation established in Lansing, MI with the goal of bringing the WACO YMF back to life. They acquired copies of the original manufacturers blueprints from the Smithsonian Institution. The original design from 1935 was upgraded with the following changes:

Fuselage extended by 6 inches to improve pilot comfort and longitudinal stability;
Tubular frame material upgraded to Chrom-moly 4130 steel (was previously mild steel);
Uses Ceconite fabric in place of the traditional linen (Ceconite is a modern fibre, which is heat-shrunk, whereas the old linen had to be shrunk by the application of dope. I believe that the advantages of Ceconite are lighter weight, fire-resistance and durability);
Wheels and brakes upgraded to modern equivalents;
Avionics options unlimited

1986 The first WACO YMF rolls off the assembly line and received FAA certification under the original WACO type certificate.
1991 Classic Aircraft Corporation introduces its first WACO YMF-5C Super.