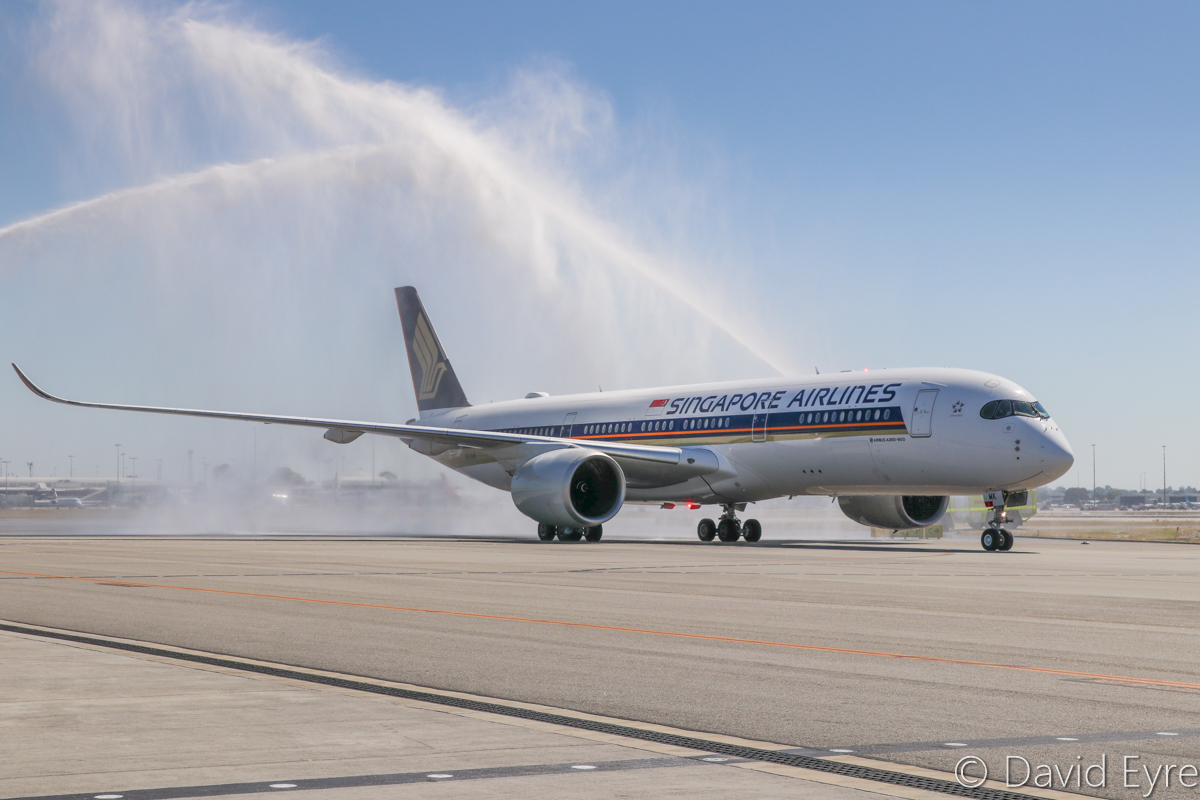 5 April 2017 © David Eyre
MORE PHOTOS BELOW
To celebrate 50 years of services to Australia, Singapore Airlines sent an Airbus A350-900 instead of the usual Boeing 777-200ER to Perth on the SQ213/SQ226 service on 5 April 2017.
This was a one-off special visit only, although the airline has previously stated that it intends using A350s on Perth services in the next few years.
AviationWA was granted special access by Singapore Airlines and Perth Airport to photograph the event.
The aircraft was given a water cannon salute by fire crews upon both arrival and departure.
After departure from Perth Airport, the aircraft performed a low (1,500 feet) flyby over the city of Perth.
To help promote the anniversary and the A350 visit, Singapore Airlines held a photography competition, with a prize of two return economy-class tickets to Singapore for the best photo taken of the A350 posted on the Singapore Airlines Facebook page. The competition attracted a great deal of interest from the media and the public, with a large number of people gathering at vantage points such as Kings Park, Elizabeth Quay, Langley Park and South Perth Foreshore to photograph the A350 during the flyby. The competition was won by Aviation Association of Western Australia photographer Gordon Innes.
The aircraft
9V-SMK (MSN 084) had the honour of operating the flight. It first flew at Toulouse, France on 6 February 2017 with test registration F-WZNN and was delivered to the airline on 25-26 February 2017, as the 11th of their current fleet of 13 aircraft. Another 54 are on order.
The aircraft is configured with 253 seats; 42 Business Class, 24 Premium Economy and 187 Economy. Power is provided by two Rolls-Royce Trent XWB-84 engines, with delivering 84,000lb of thrust.
Interesting facts:
The A350 airframe comprises of 53% composites (more than the 50% used in the Boeing 787). Carbon fibre reinforced polymer is used, along with 19% aluminium and Aluminium-Lithium alloy for ribs, floor beams and gear bays; 14% titanium for landing gears, pylons and attachments; 6% steel and 8% other materials.
The A350 fuselage is 33cm wider than the A330/A340, but sized between the Boeing 787 and 777 in diameter.
Wings are made from the world's largest single pieces of carbon-fibre composite material. The wing area of 442 square metres is larger than the Boeing 777-200LR/300ER, but smaller than the upcoming 777-8X/-9X. Variable camber and differential flap settings enable the wing to adapt its shape during flight to improve aerodynamic efficiency of the aircraft and reduce fuel burn. The winglets curves upwards over the outer 4.4 metres.
The cabin air conditioning system changes the air every two to three minutes, providing a consistent temperature for passengers, free of drafts. Temperature can be adjusted to be different in different areas of the aircraft. Cabin pressure is higher than before, to provide a more comfortable flight.
The cabin windows are larger than the earlier Airbus aircraft, but smaller than a Boeing 787.
Cabin light and colour can be adjusted gradually by time of day with energy-efficient atmospheric LED lights.
The A350 XWB features only two hydraulic circuits plus two electric flight control actuation systems; this saves weight and reduces maintenance costs.
The cockpit features six large 38cm (15-inch) LCD displays, which are interchangeable and can swap information. It also has a Head Up Display (HUD) for the Captain.
The A350 has Brake to Vacate (BTV) and a Runway Over-run Protection System (ROPS) for added safety.
The A350 shares a common type rating with the A330; this reduces pilot training costs by 65%.
EASA gave a 370-minute Extended Range Twin Engine Operations (ETOPS) certification to the A350-900, the first new aircraft type ever to receive such a level prior to entry into service.
The Rolls-Royce Trent XWB-84 engines feature a 3-metre fan disk diameter and are based on advanced developments of the Airbus A380's Trent 900 and the Boeing 787's Trent 1000. It produces 84,000 lbs thrust (370 kN) for the A350-900. The intake features an acoustic liner to reduce noise.
Singapore Airlines uses the type on services from Singapore to Melbourne, Johannesburg, Cape Town, Hong Kong, Tokyo, Moscow, Milan, Barcelona, Amsterdam, Stockholm, Manchester, San Francisco and Houston.
Singapore Airlines has also ordered an A350-900ULR (Ultra Long Range) version which has a maximum take-off weight of 280 tonnes, instead of the usual 268 tonnes, enabling direct flights between Singapore and New York.
Third Airbus A350 to visit Perth
9V-SMK was the third A350 to visit Perth, and the first Singapore Airlines A350 to visit.
The first A350 visit to Perth occurred on 10 August 2014, when Airbus' fifth development aircraft F-WWYB (MSN 005) visited Perth as part of route proving trials.
The second A350 visit, and the first one on a revenue service was 9 September 2016, when a Qatar Airways A350, A7-ALD (MSN 010) made an emergency medical diversion to Perth, whilst en route from Adelaide to Doha.
SQ213 Singapore to Perth
9V-SMK departed gate A11 at Singapore-Changi at 7:35am (5 minutes earlier than scheduled), and took off from runway 20C at 7:53am.
An initial cruise altitude of 39,000 feet was reached at 8:30am. It later climbed to a maximum altitude of 41,000 feet and achieved a maximum speed of 950 kilometres per hour.
About 20 kilometres south of Morawa, the A350 commenced descent to Perth.
The A350 landed on Perth Airport's runway 21 at 12:29pm. Total flight time was 4 hrs 36 minutes.
As it taxied in on taxiway T to the international apron, it was greeted by a water cannon salute from local Airport Rescue and Fire Fighting service crews.
Flight SQ213 parked at bay 151 at 12:37pm.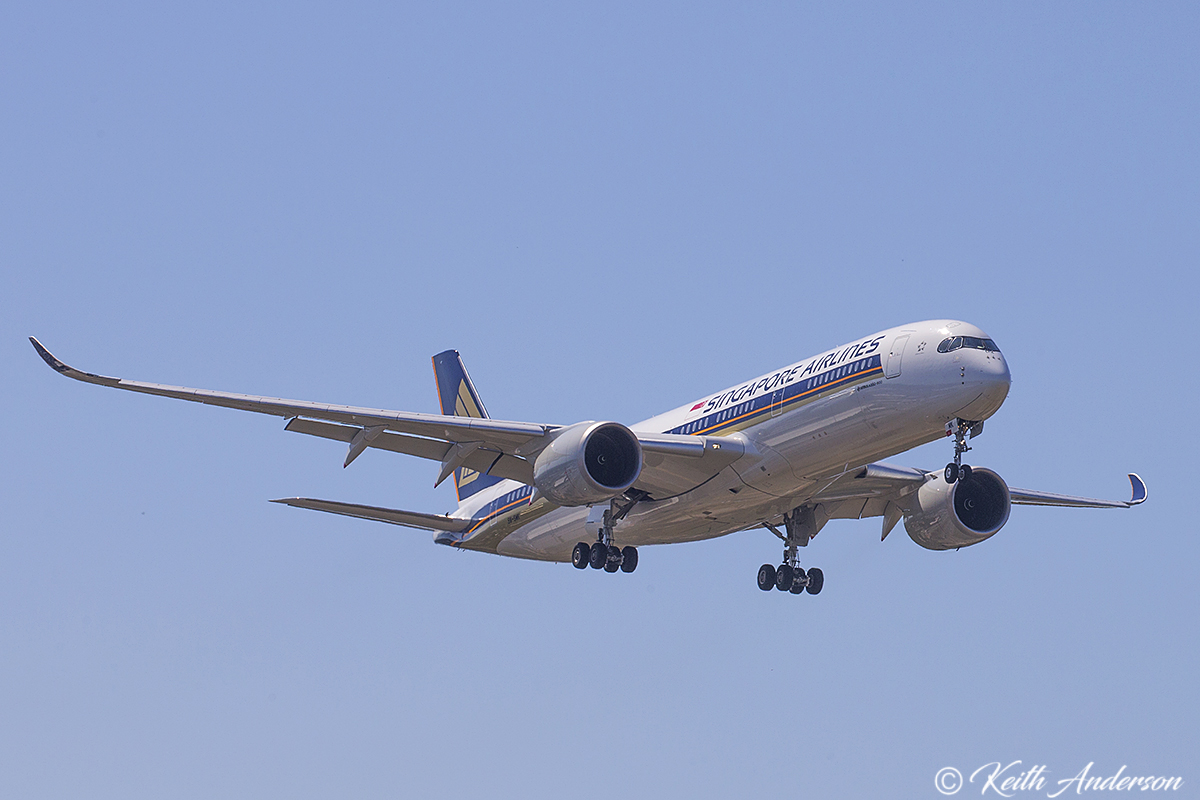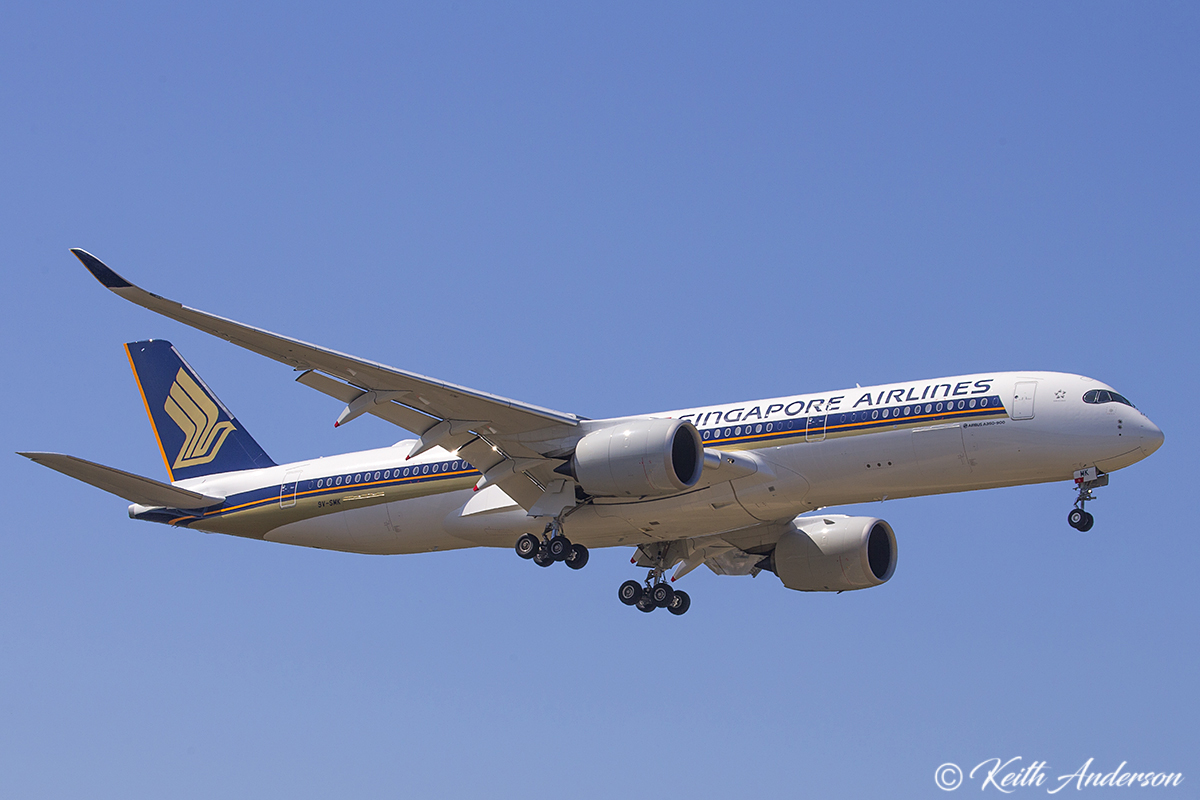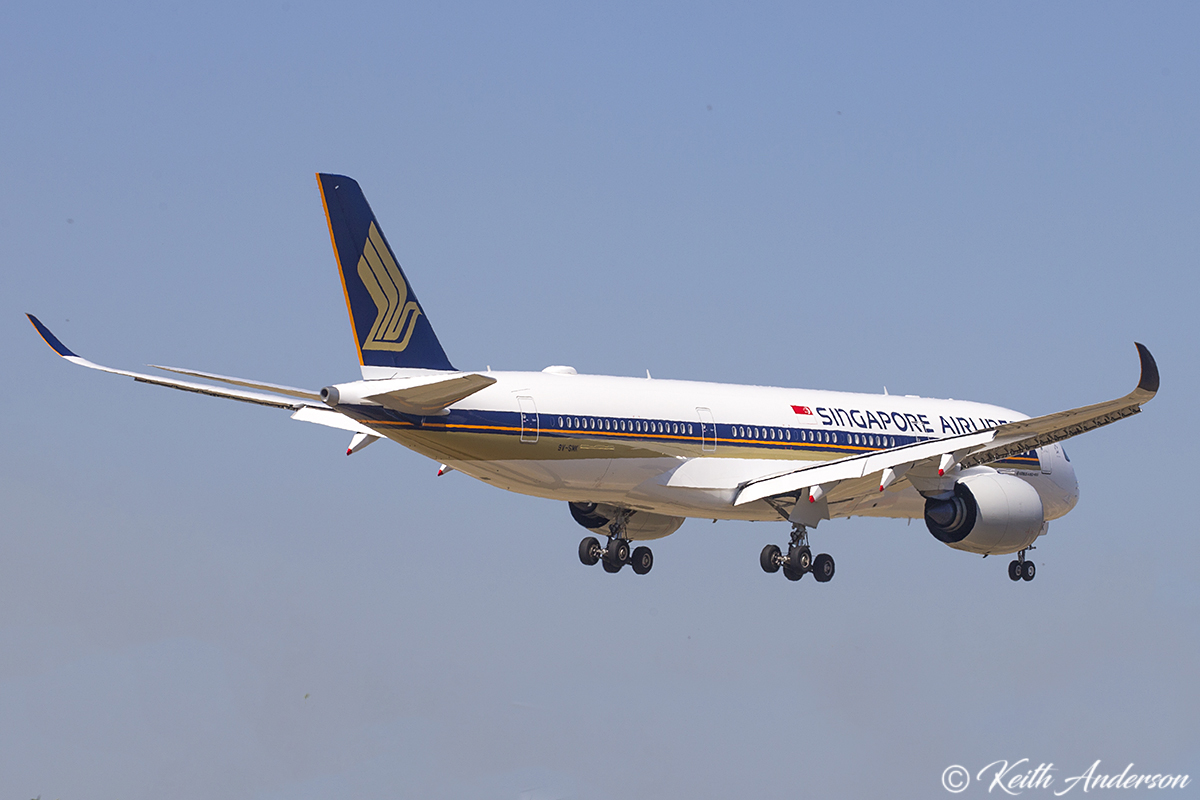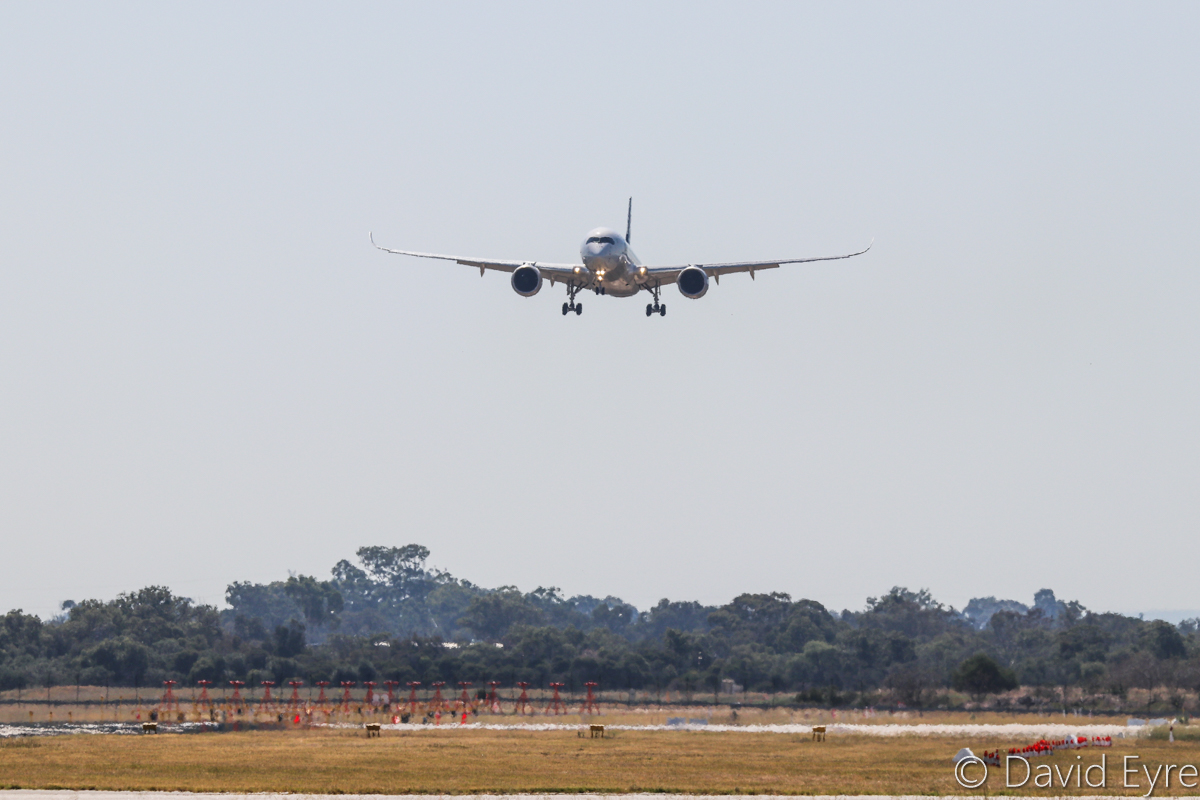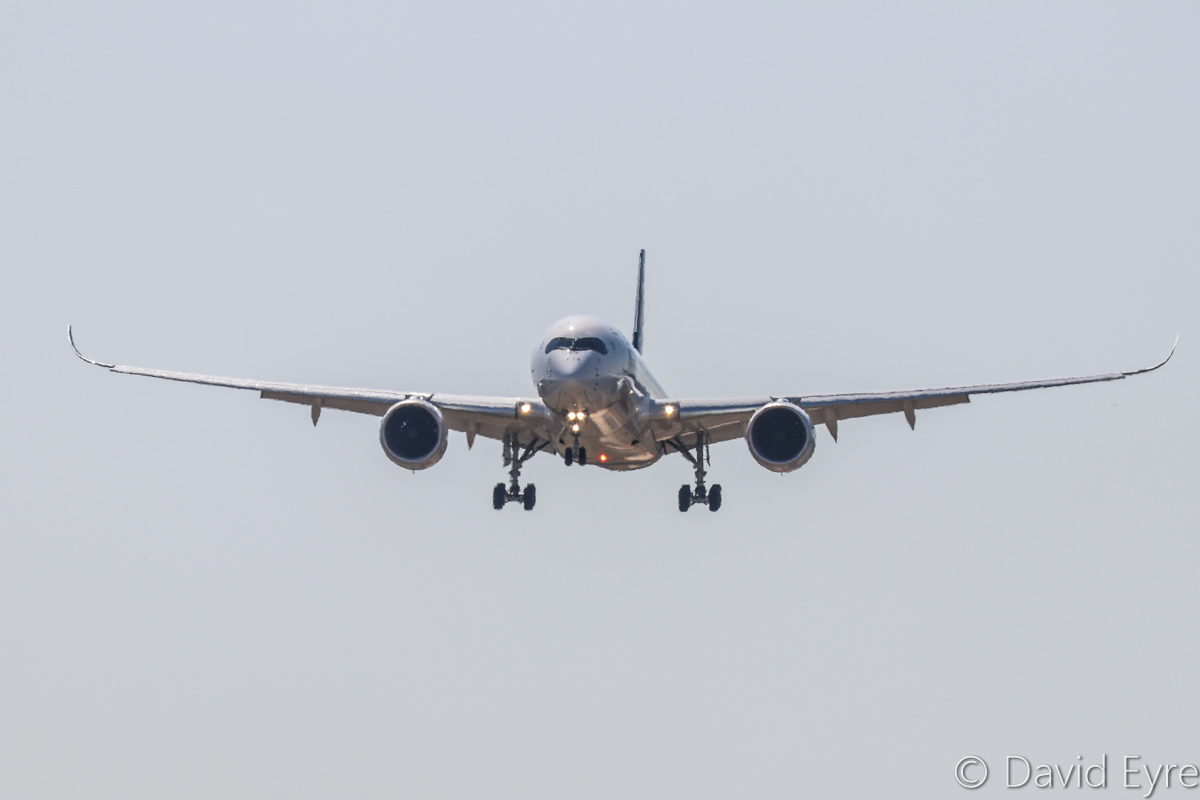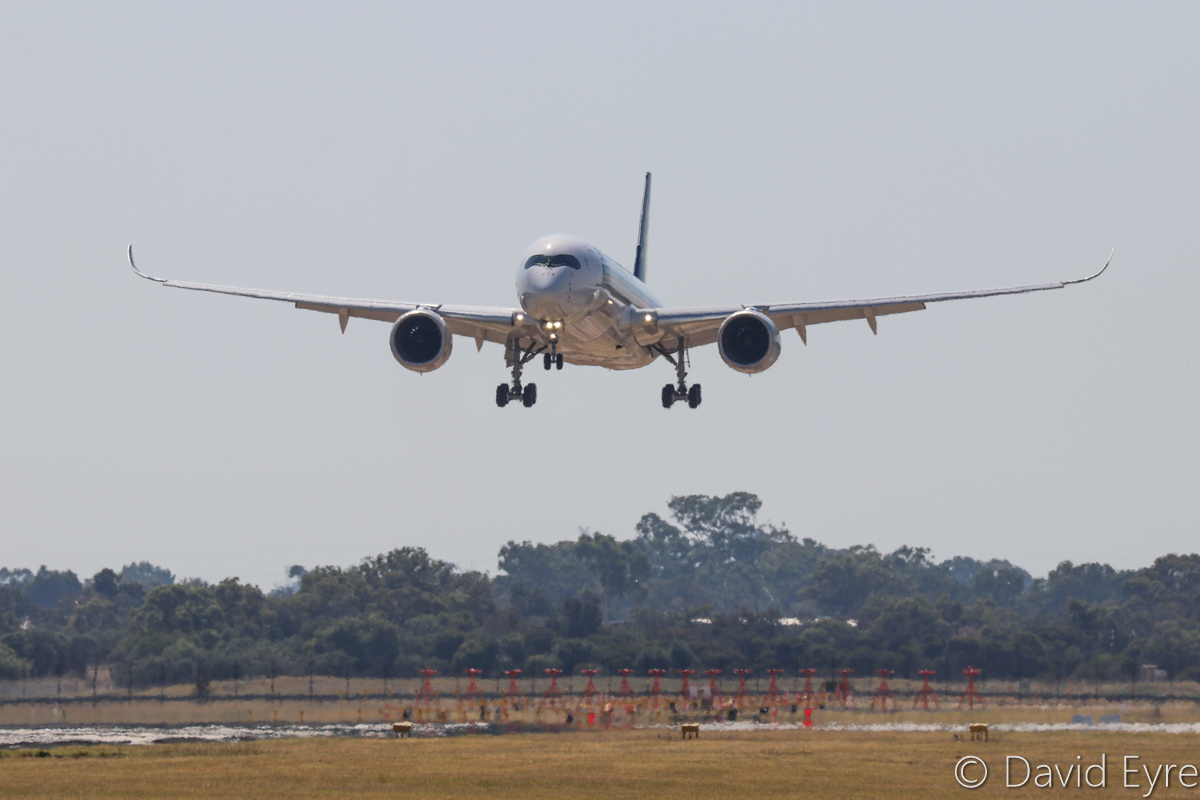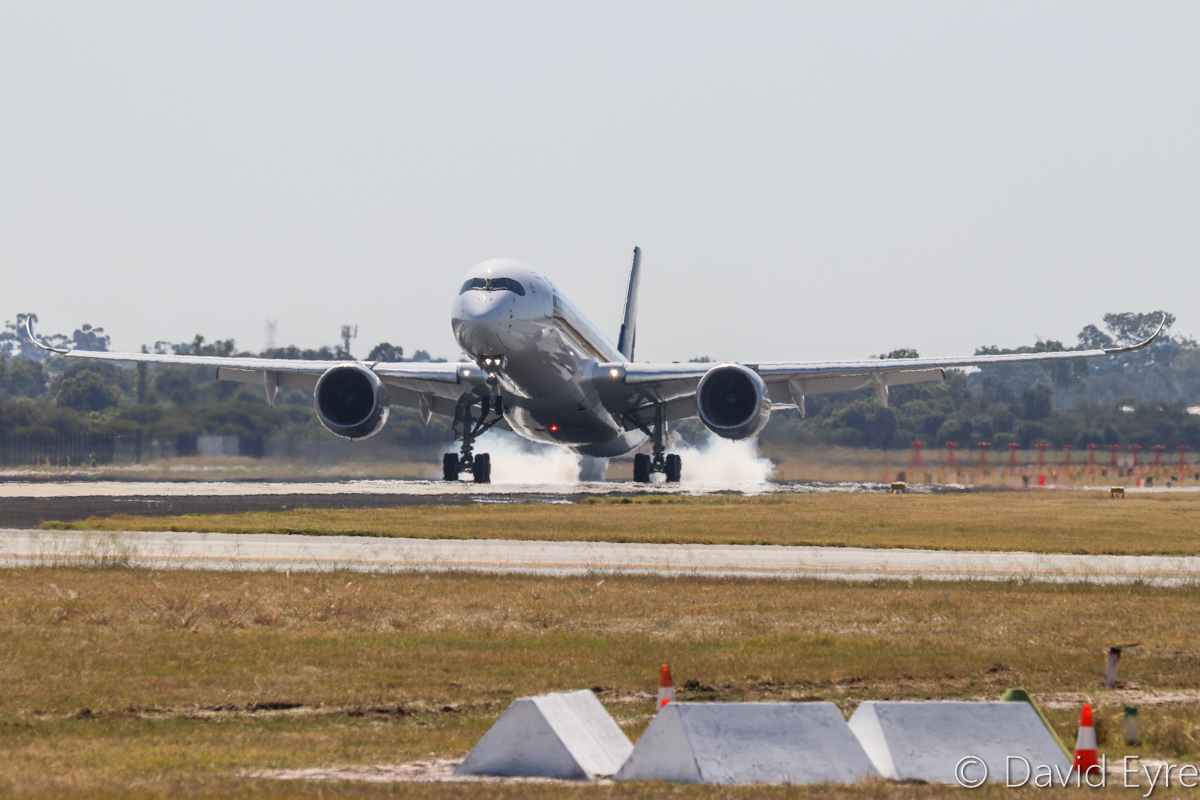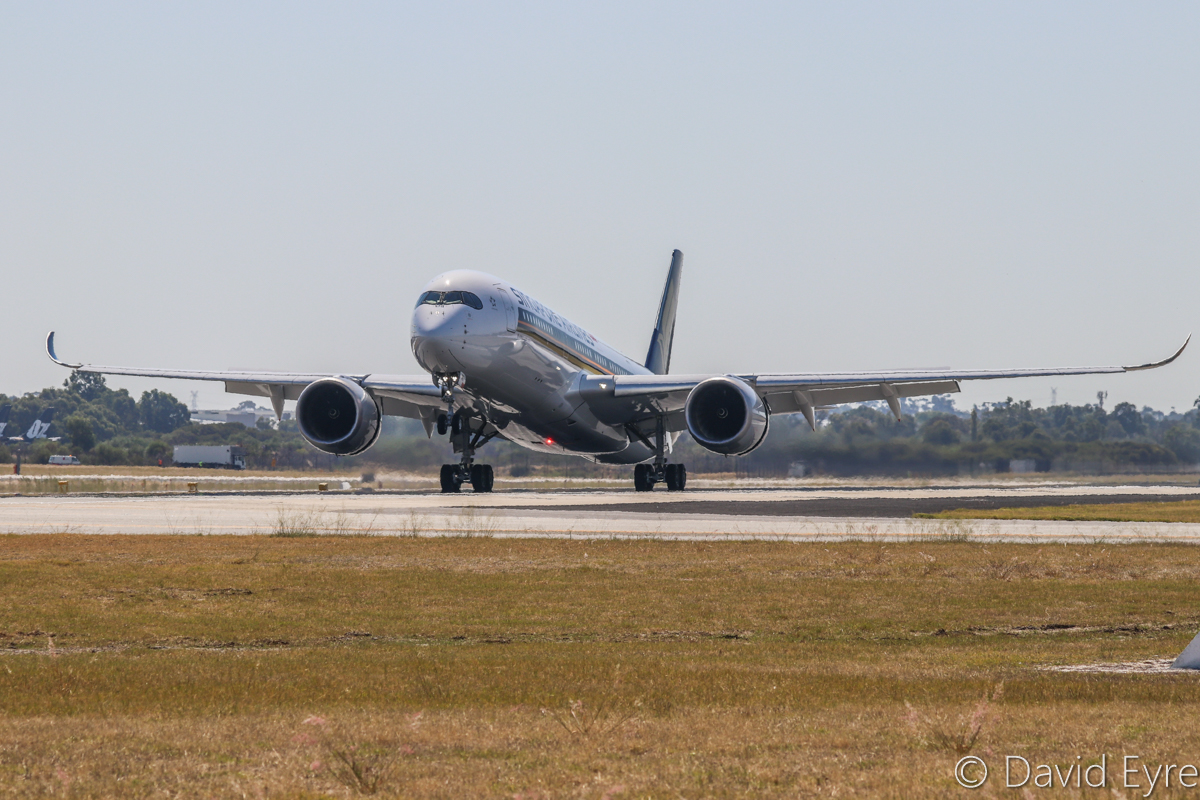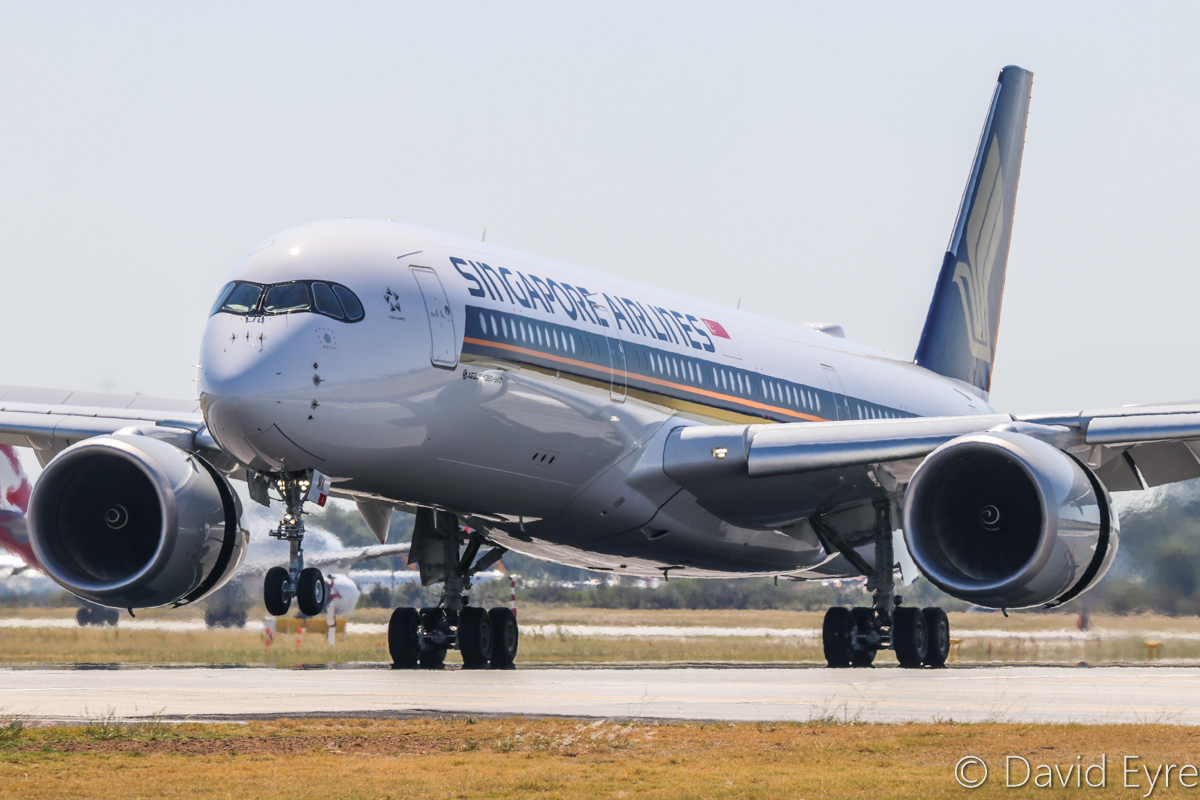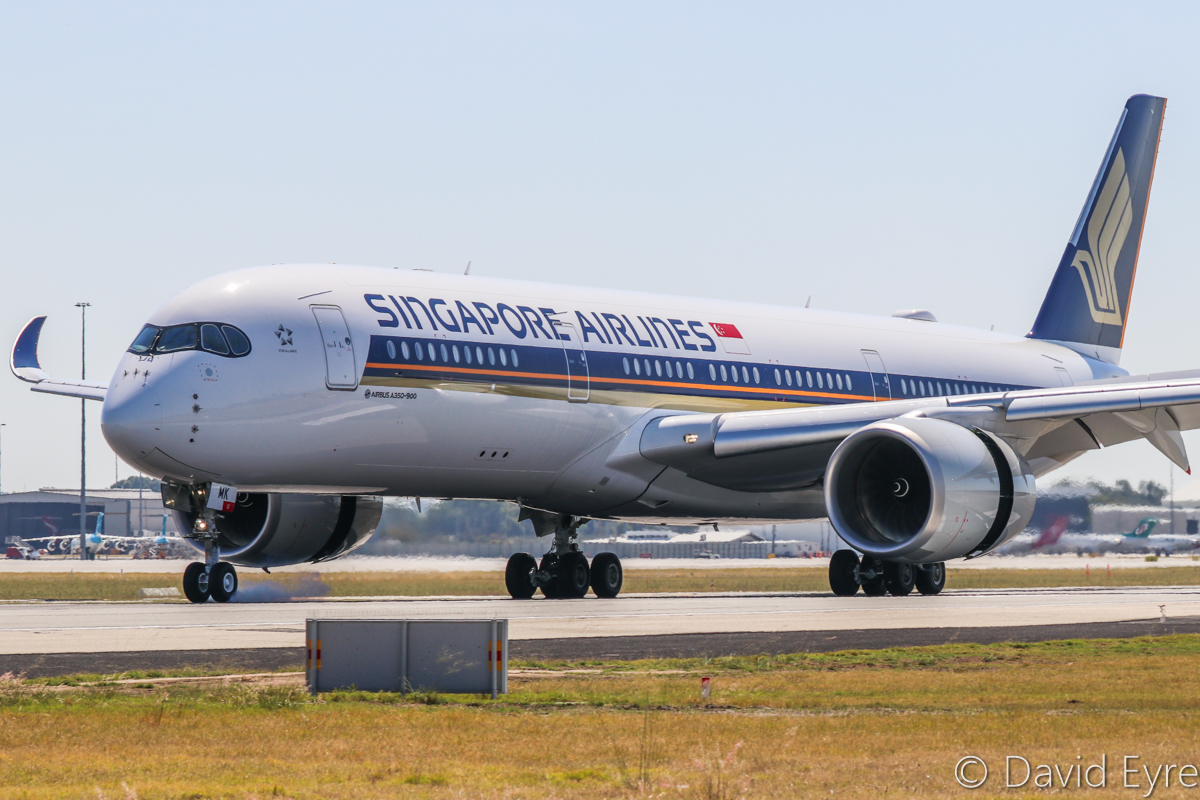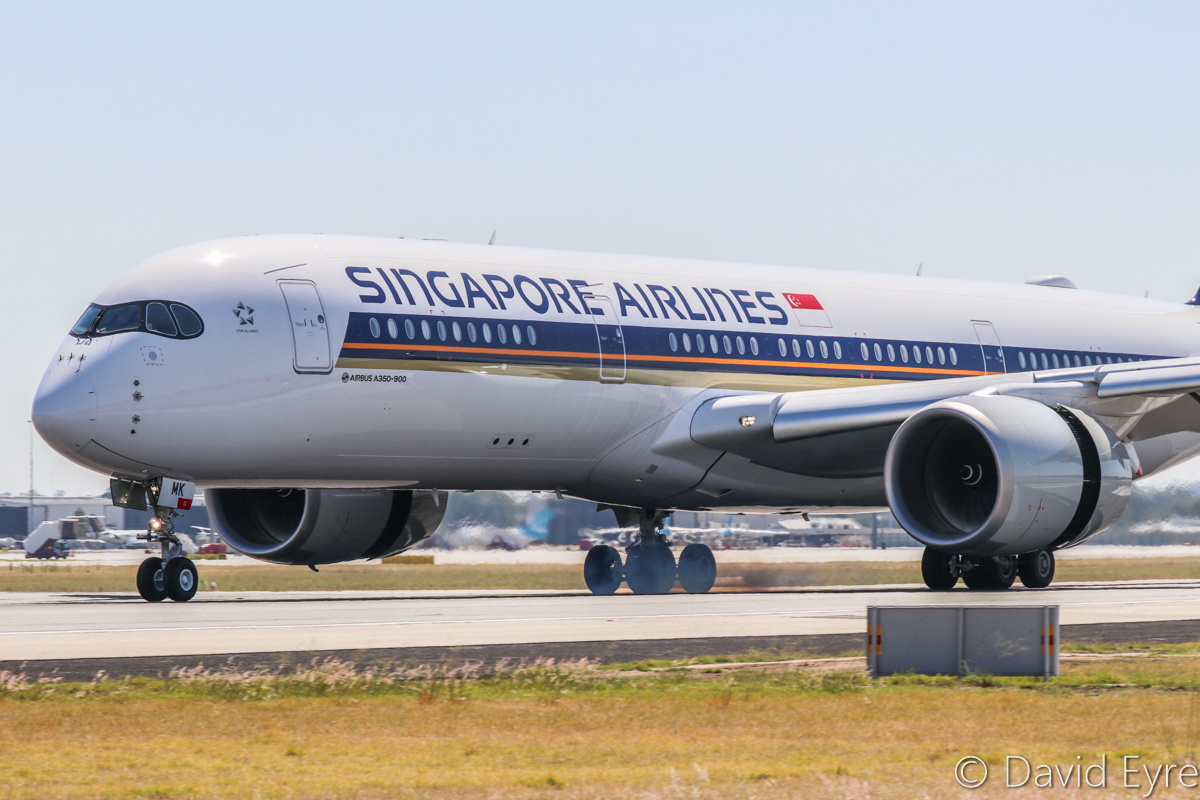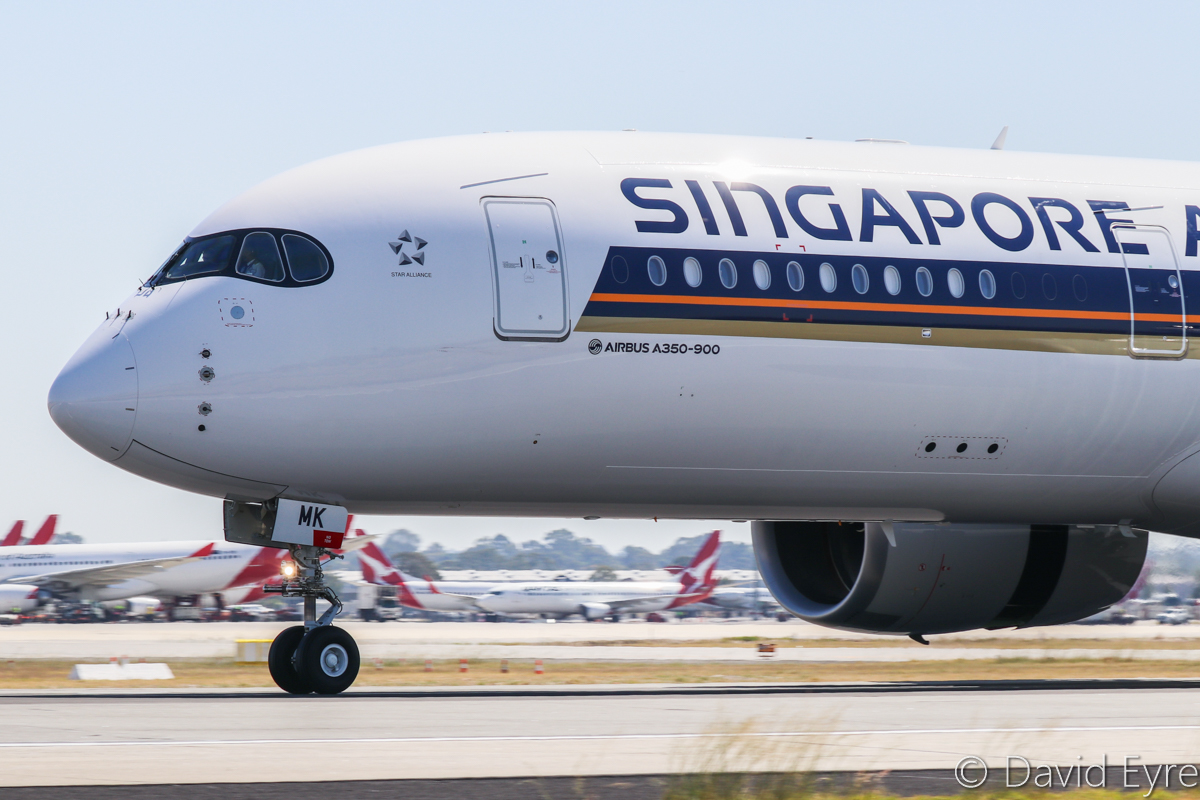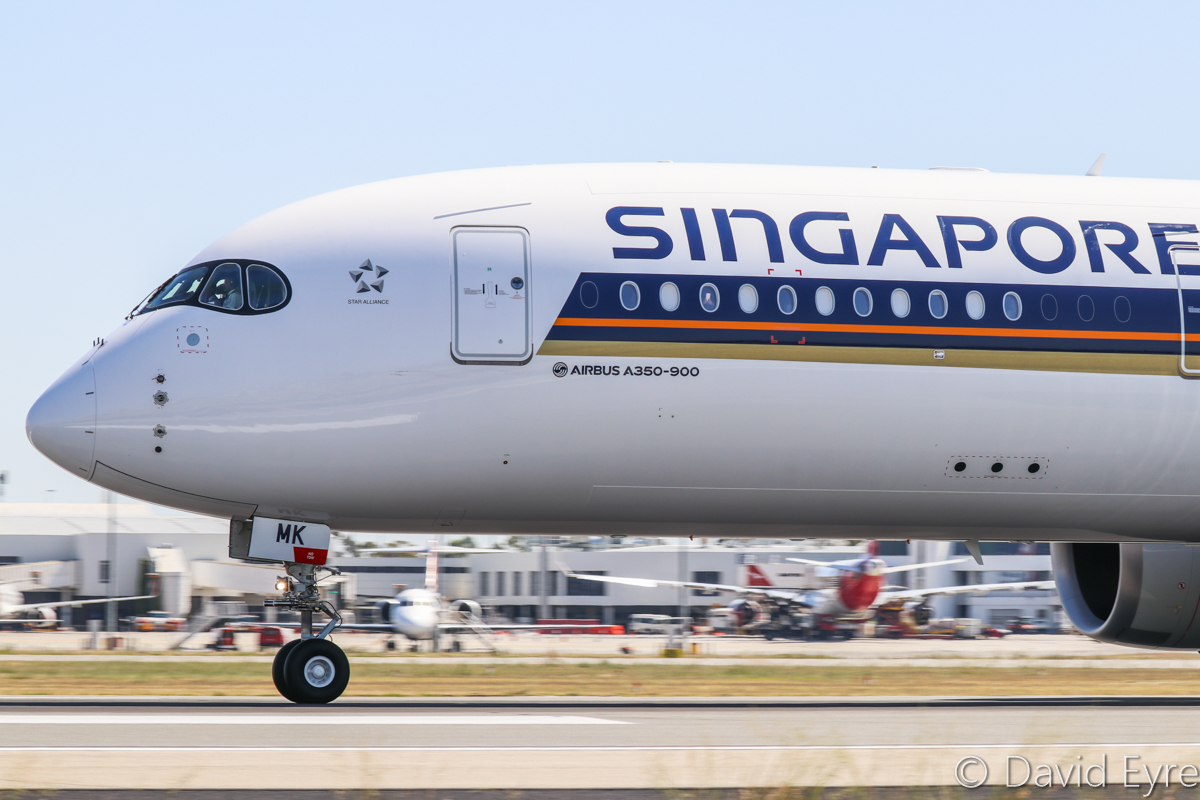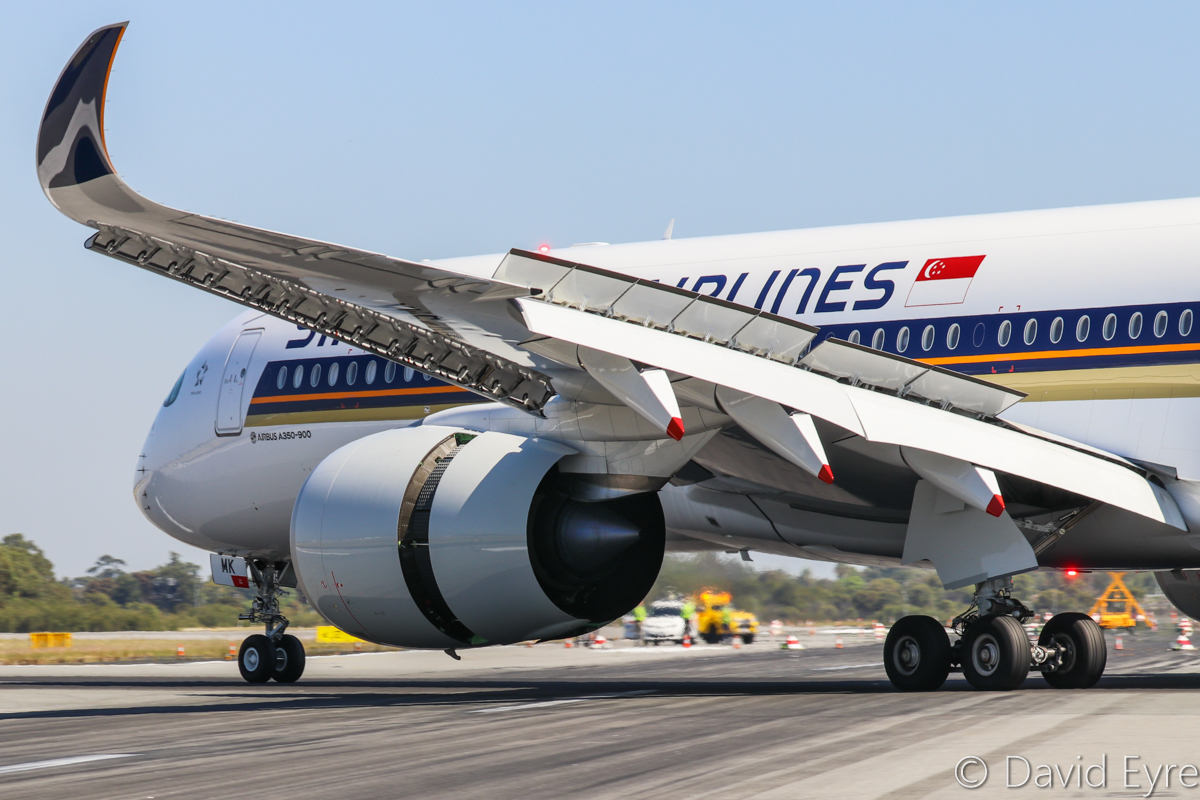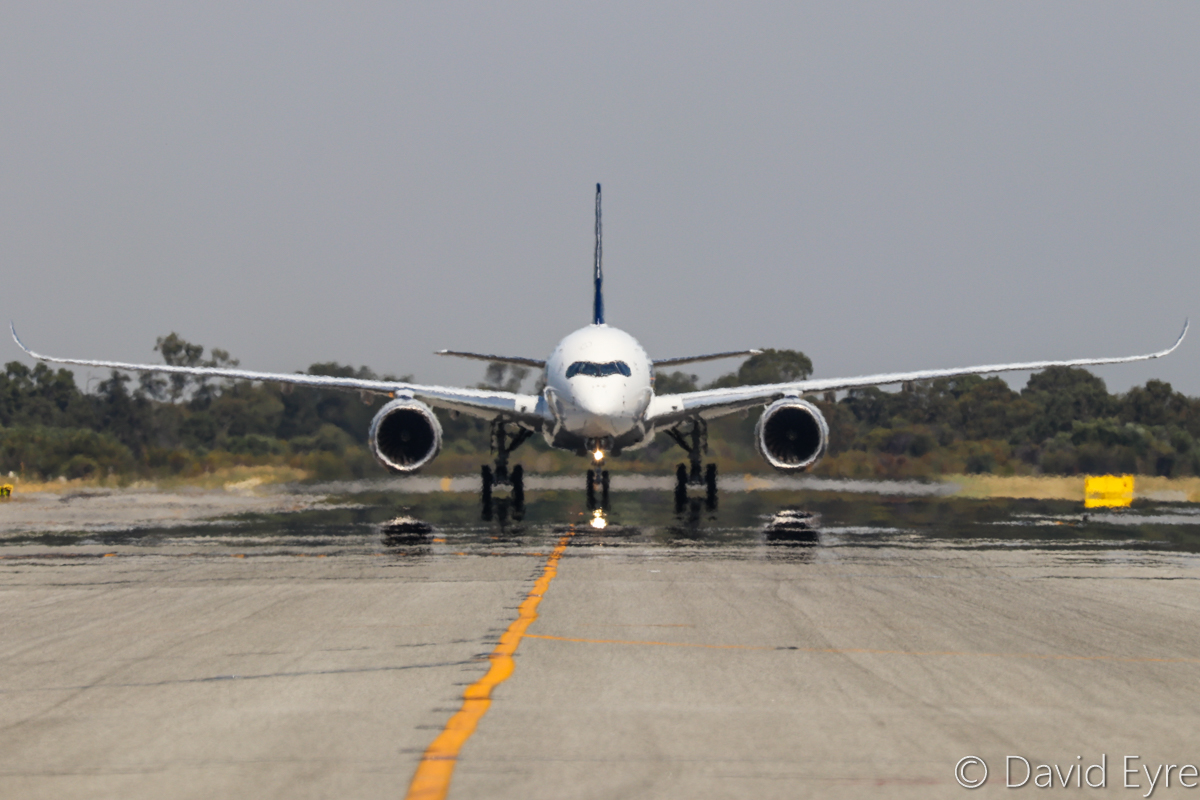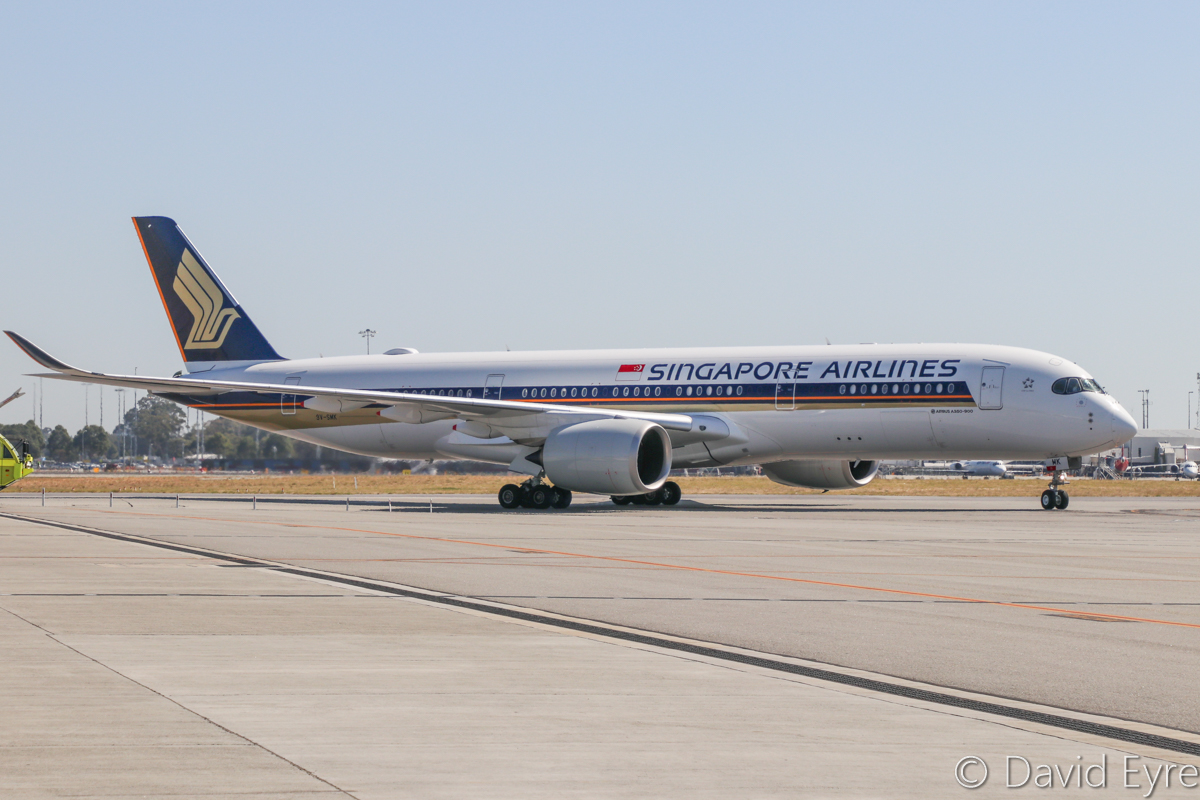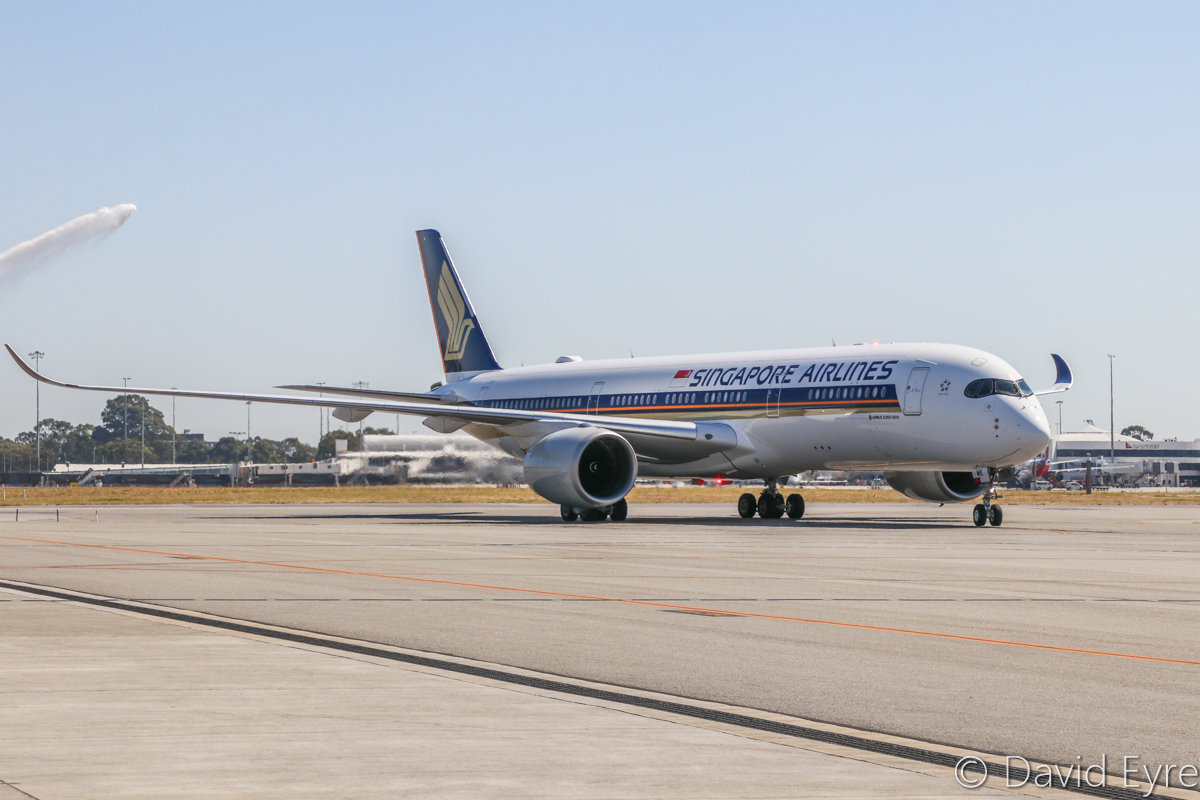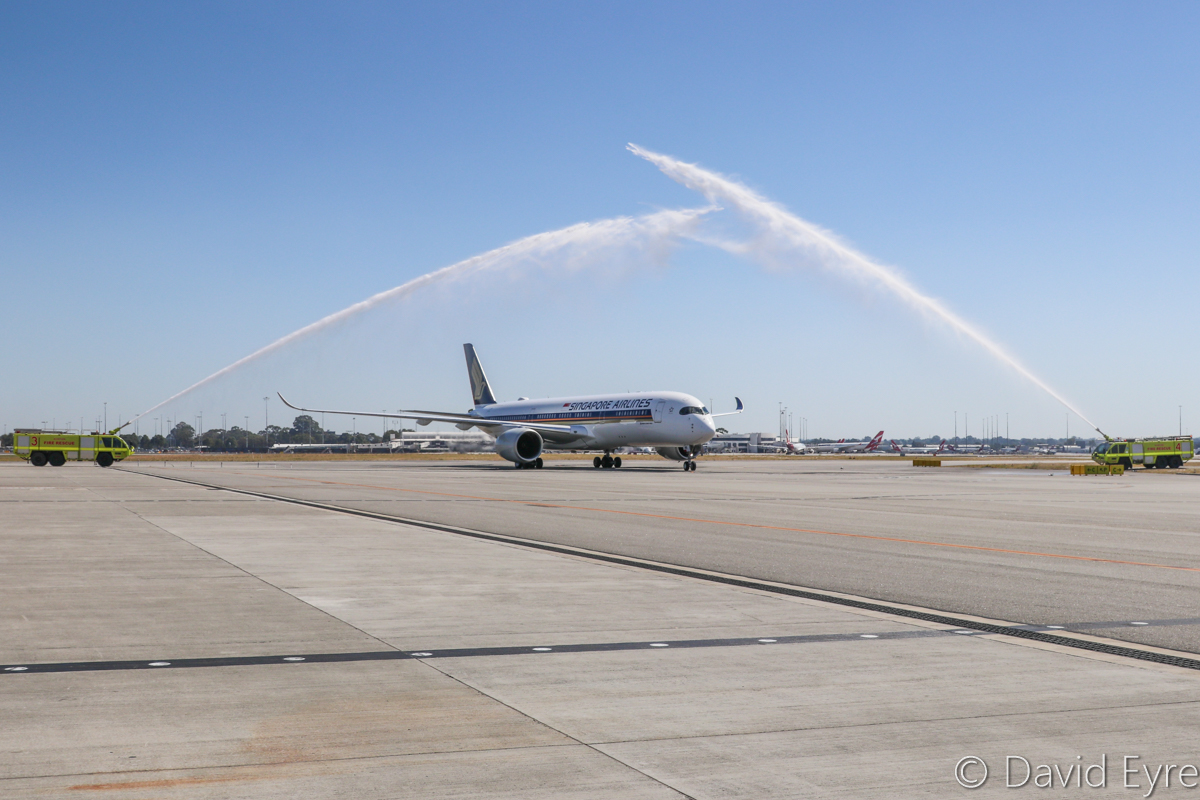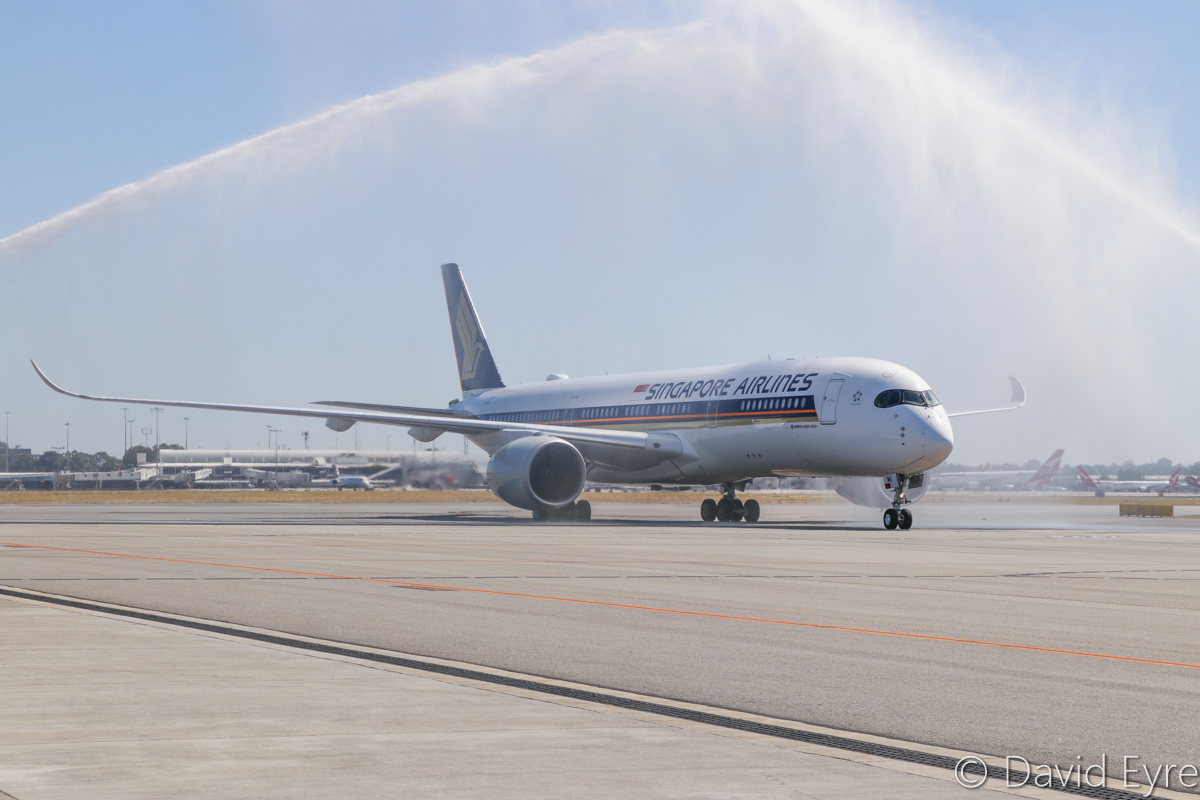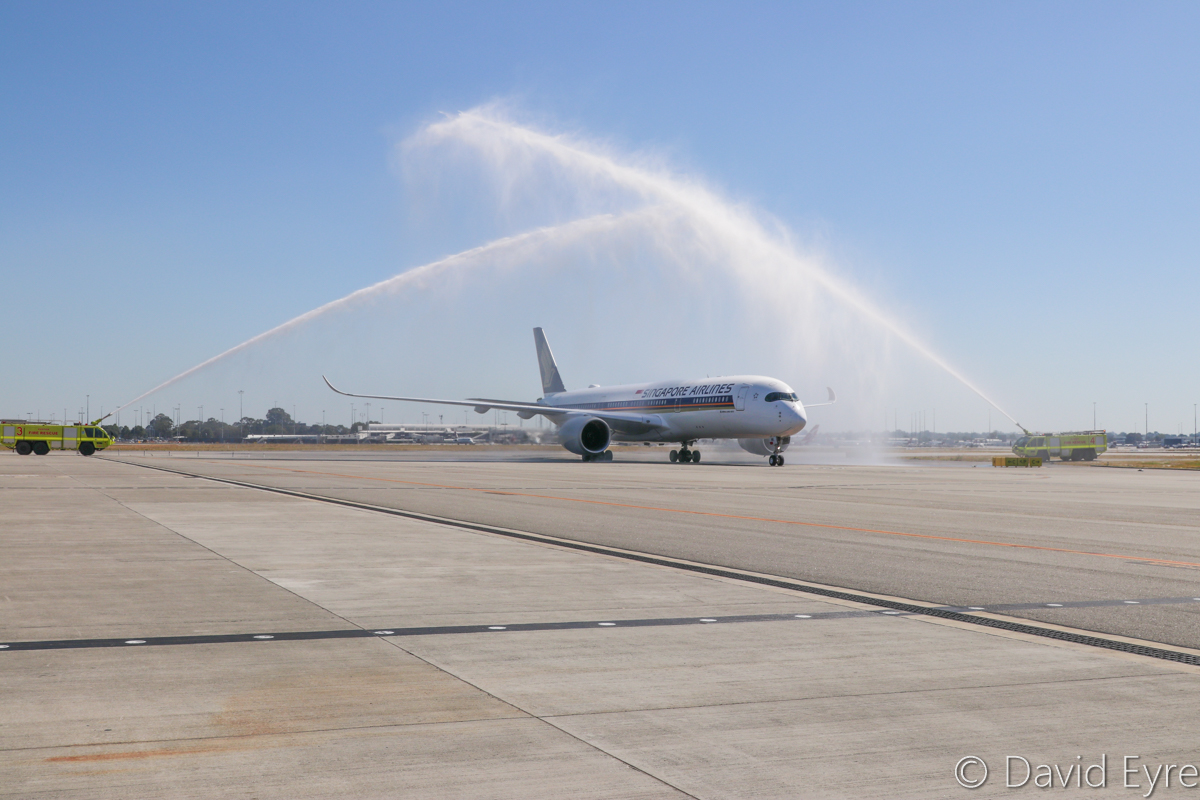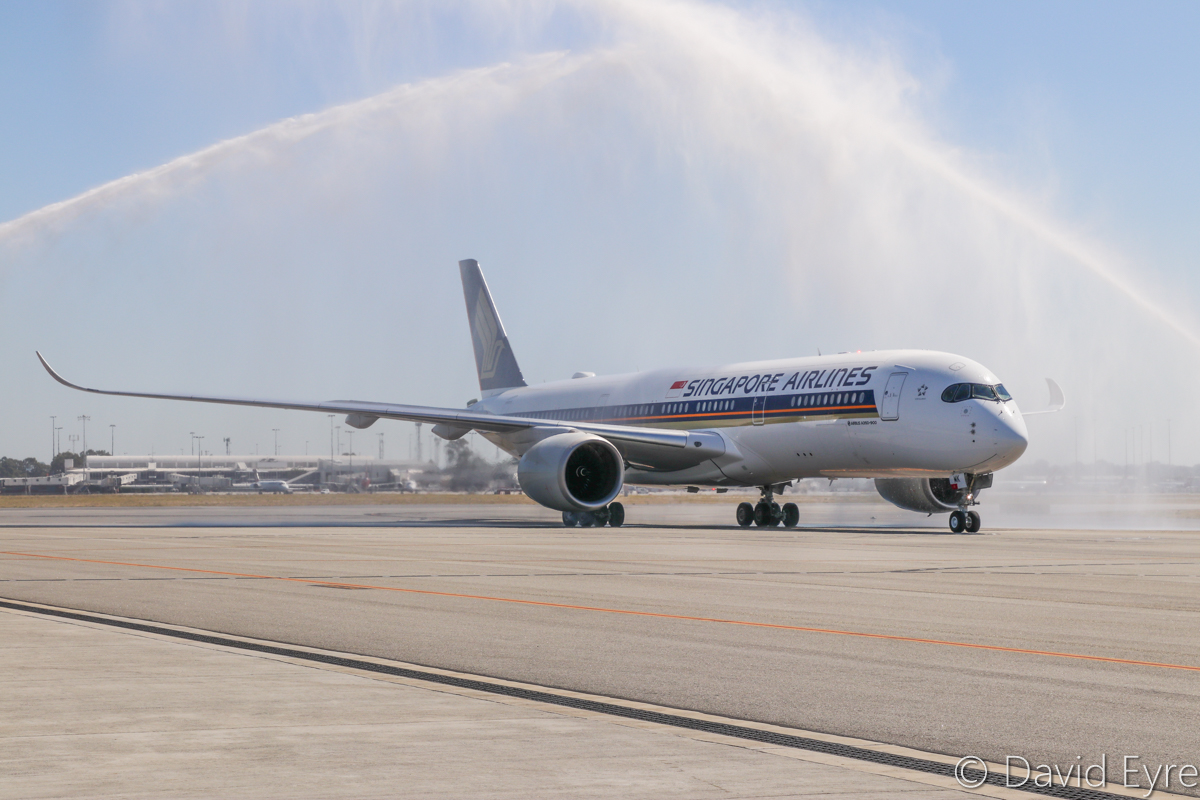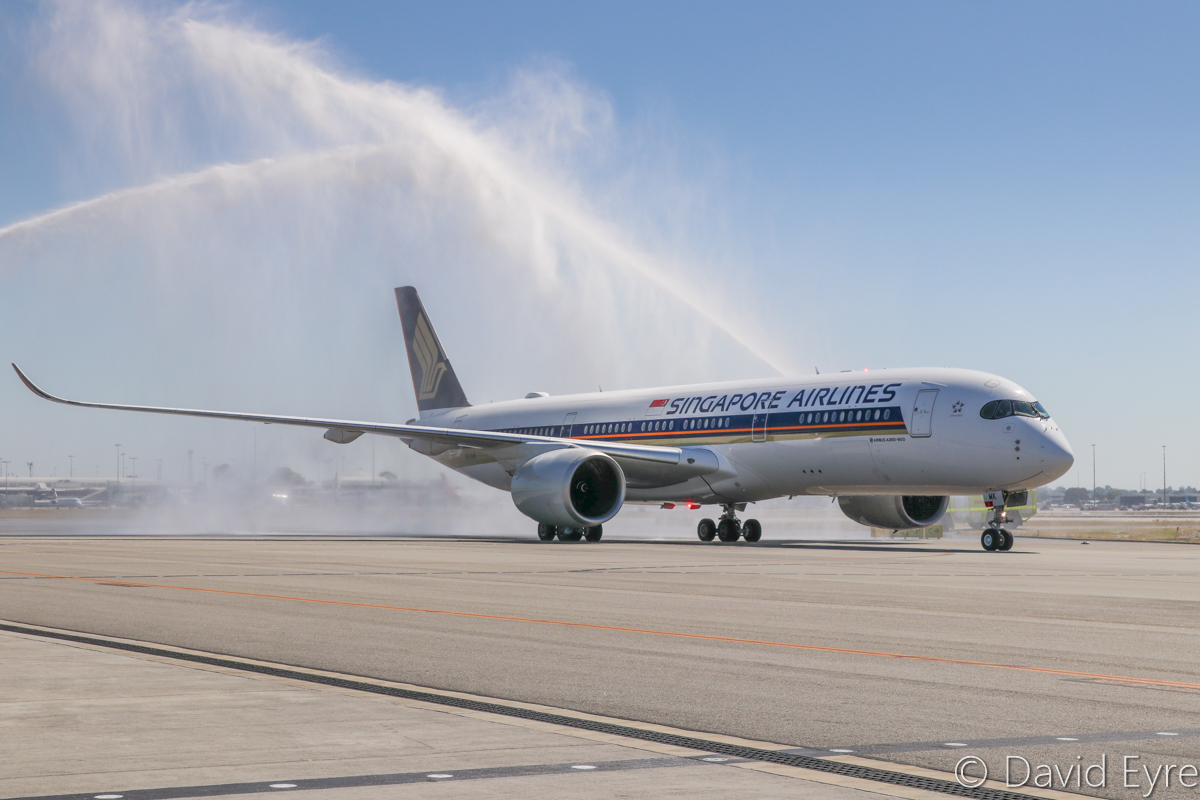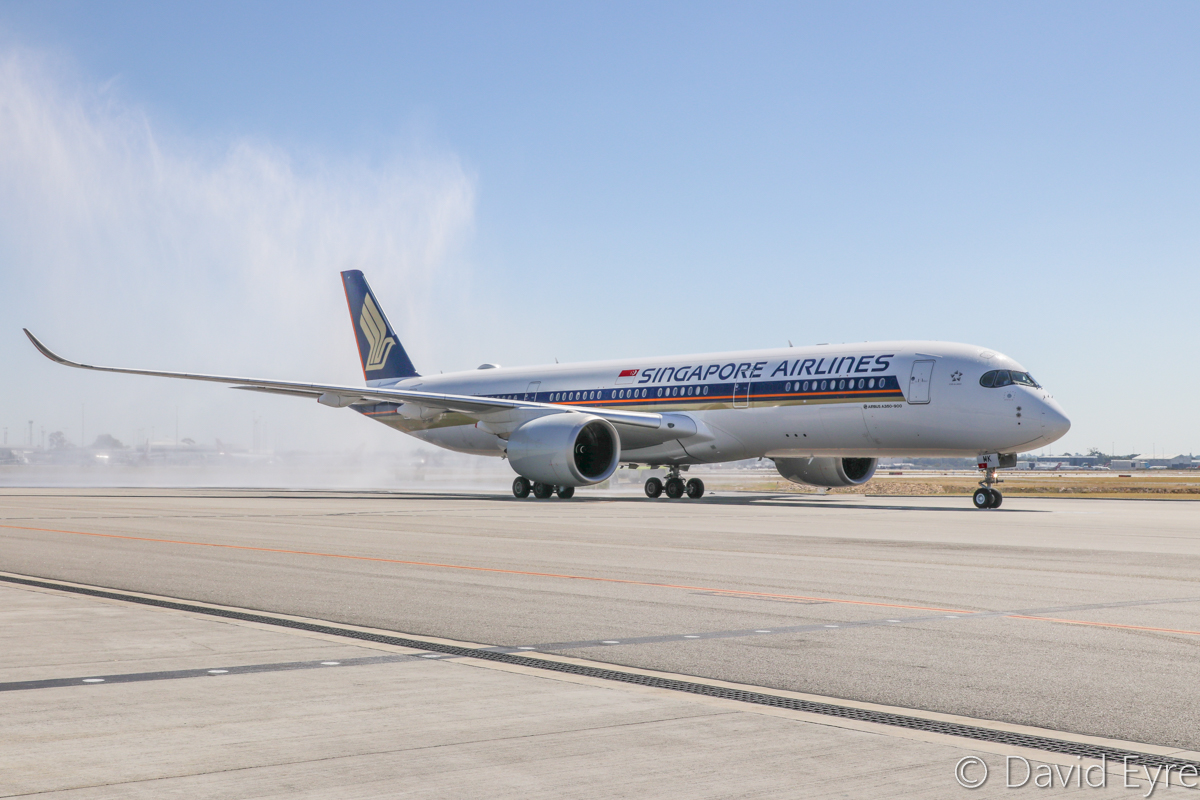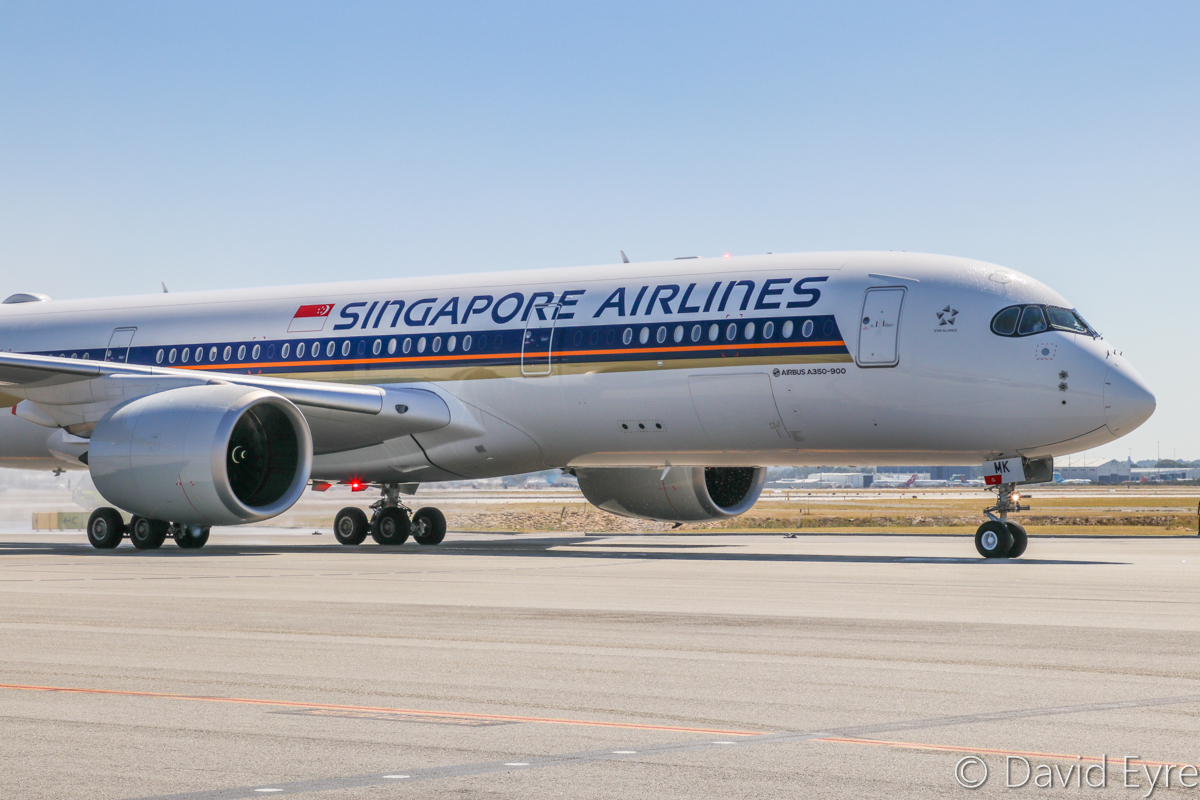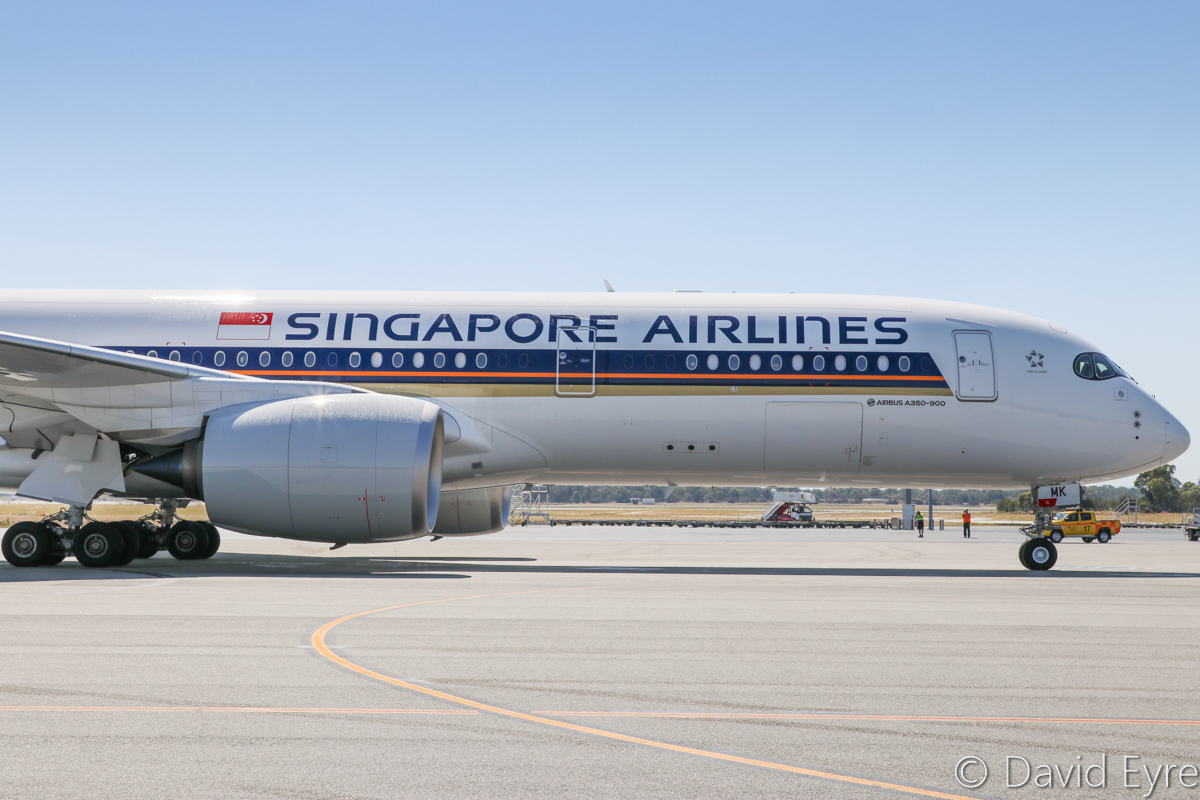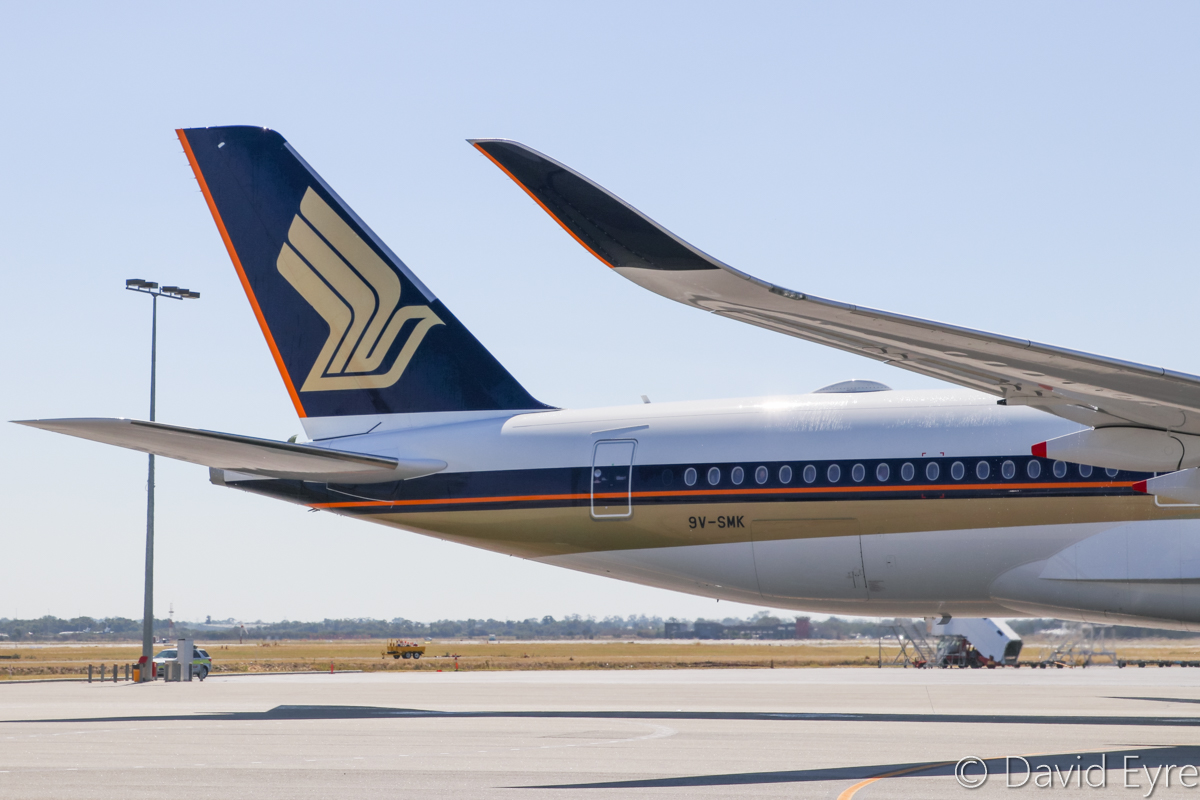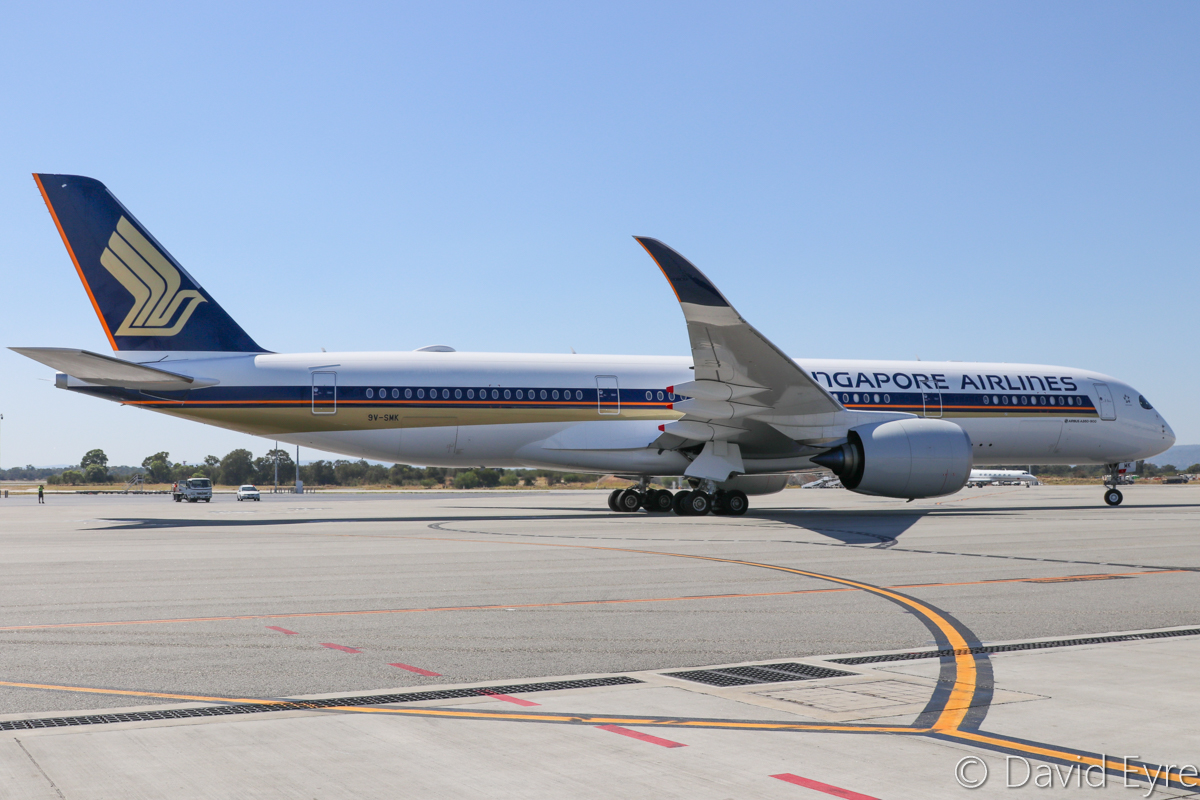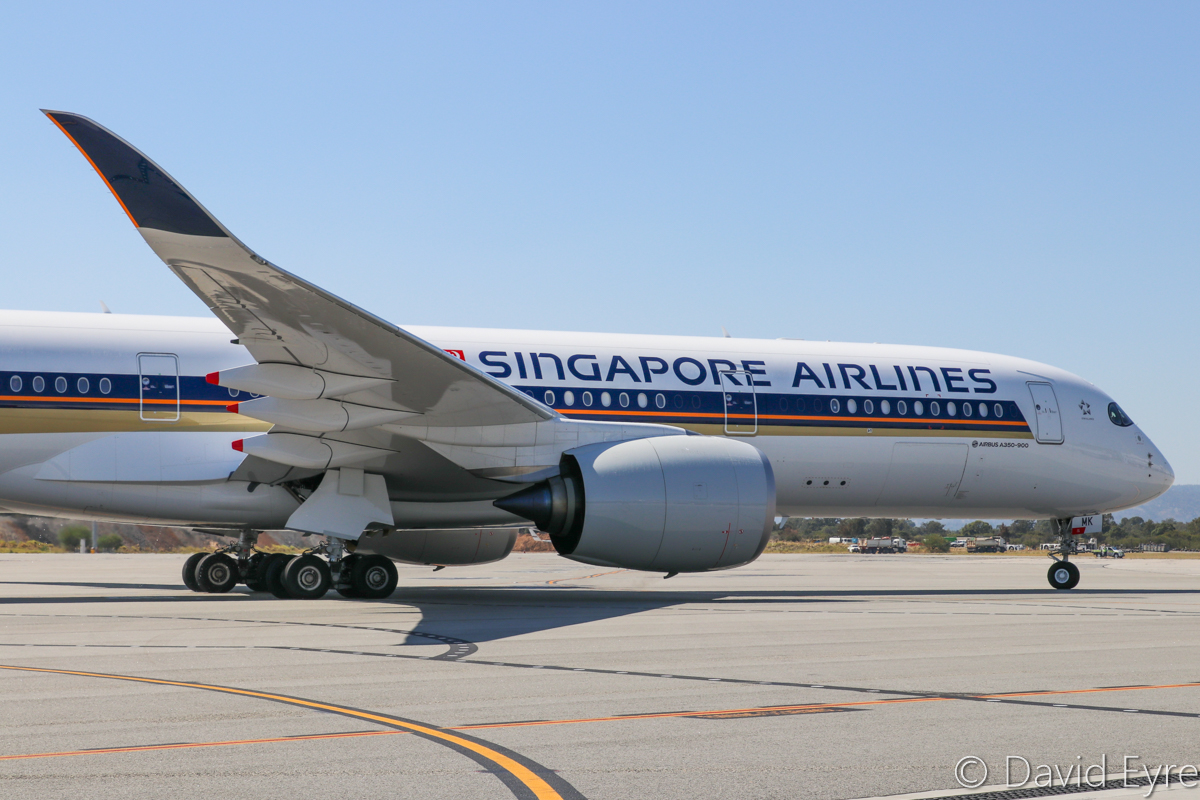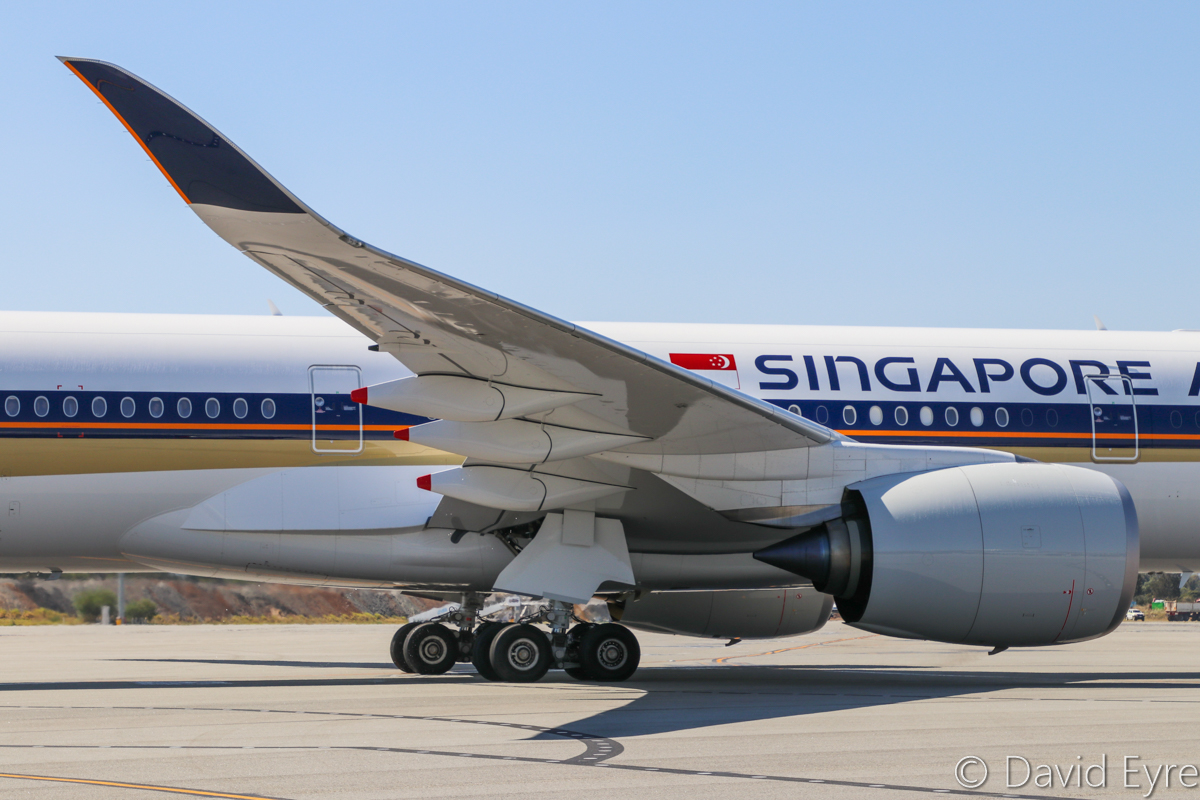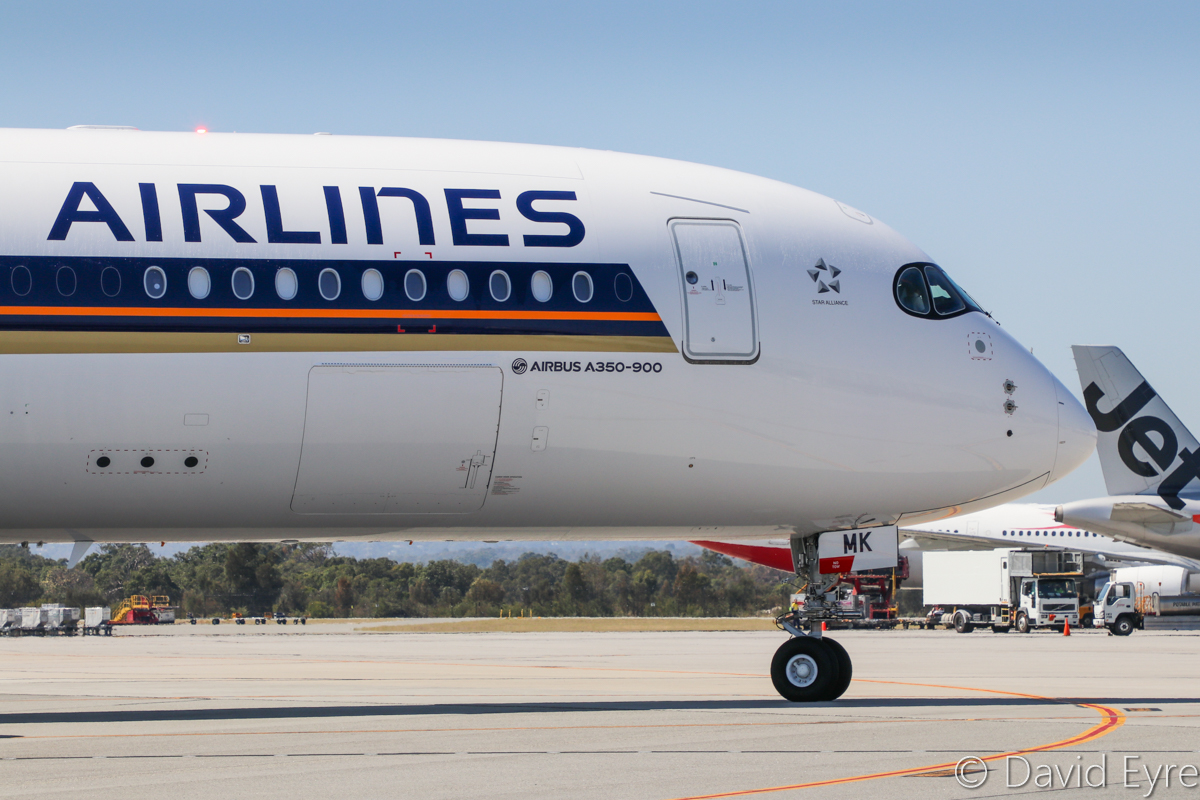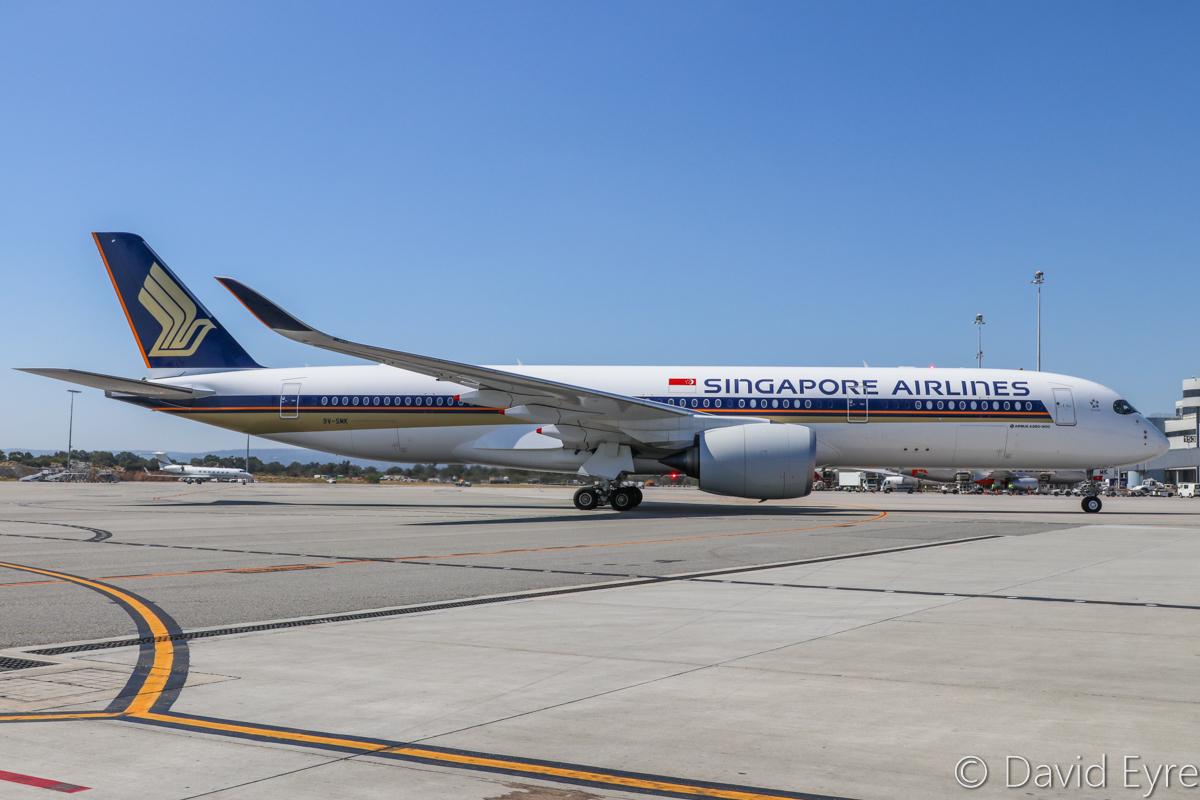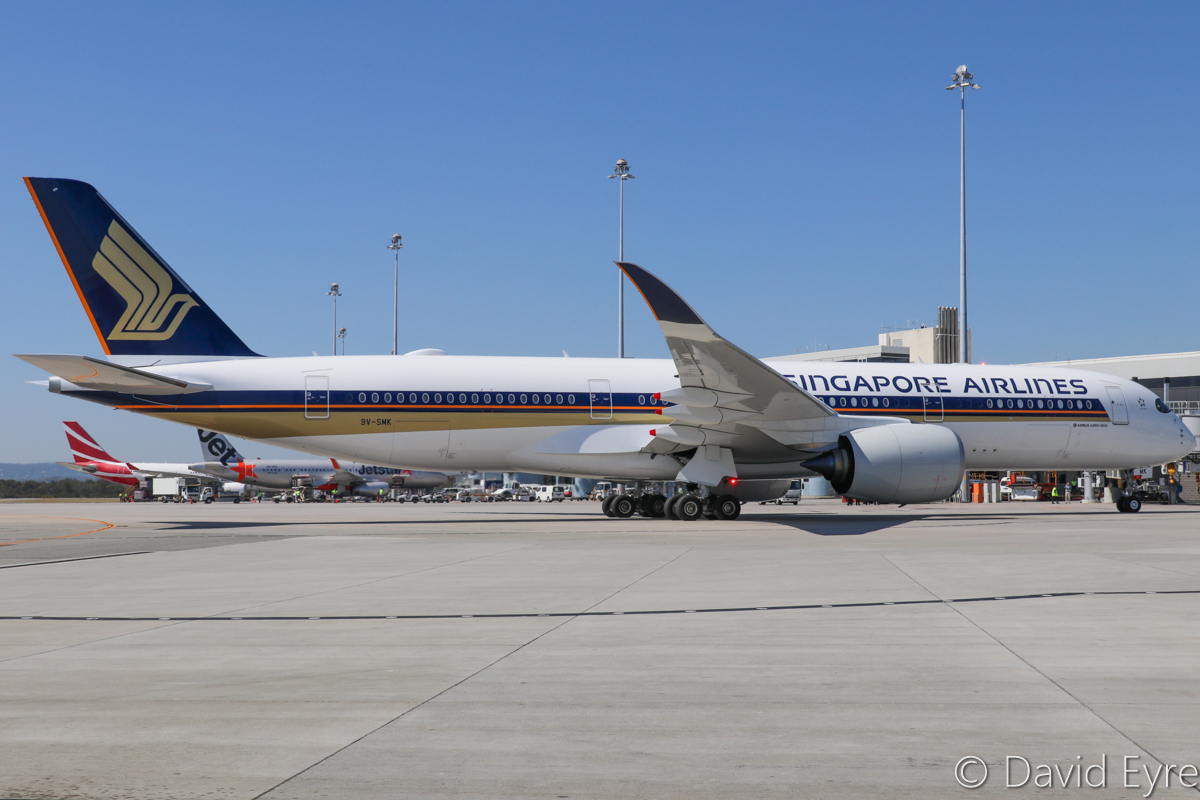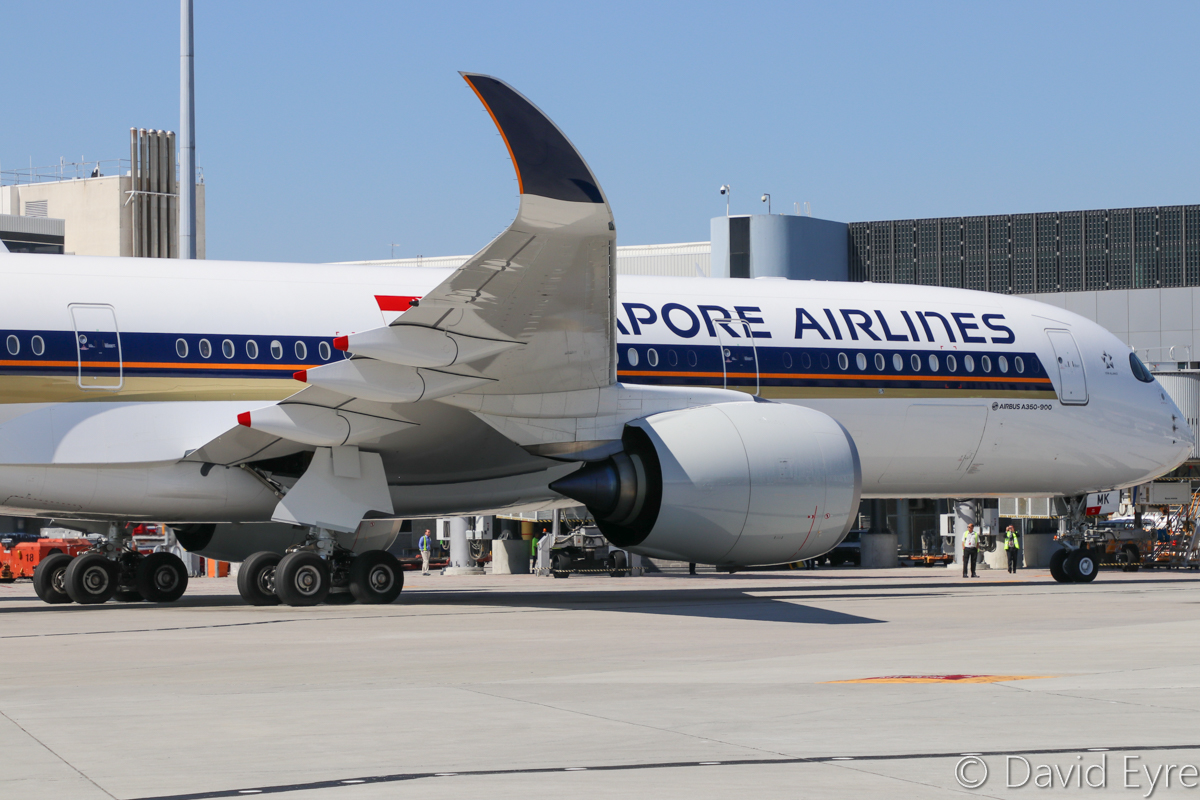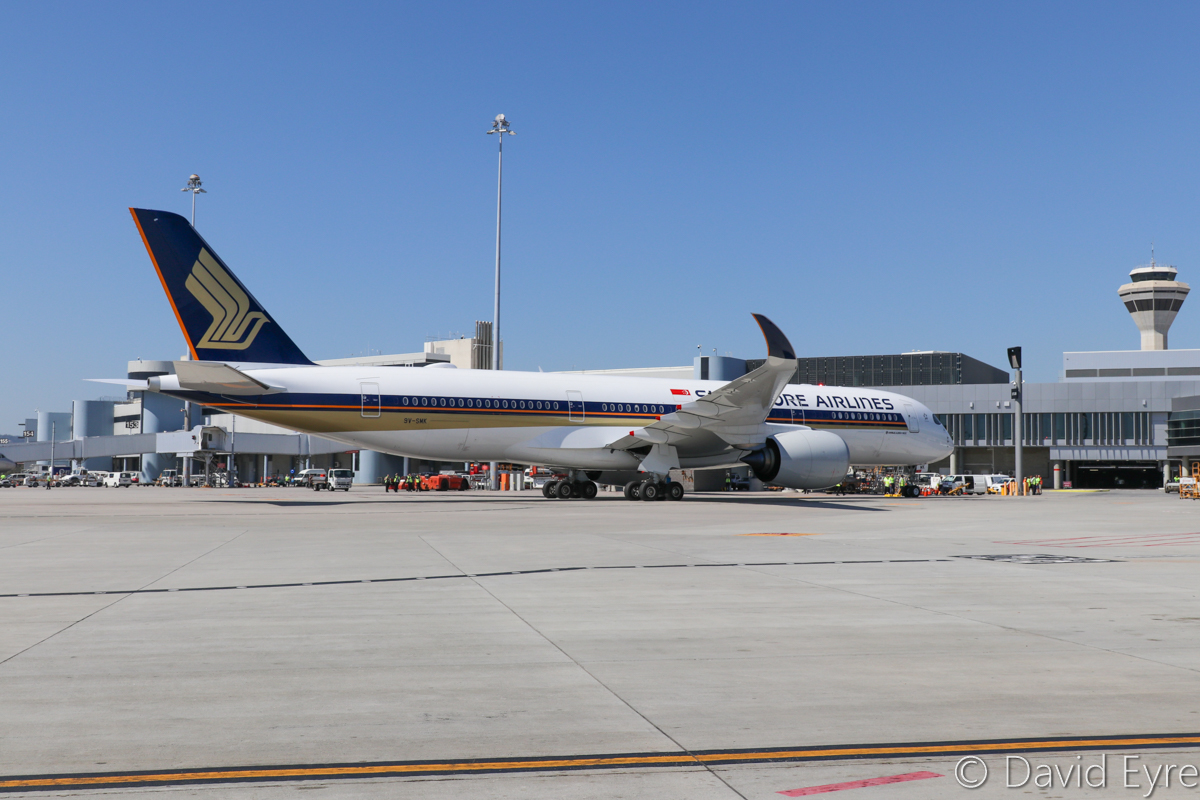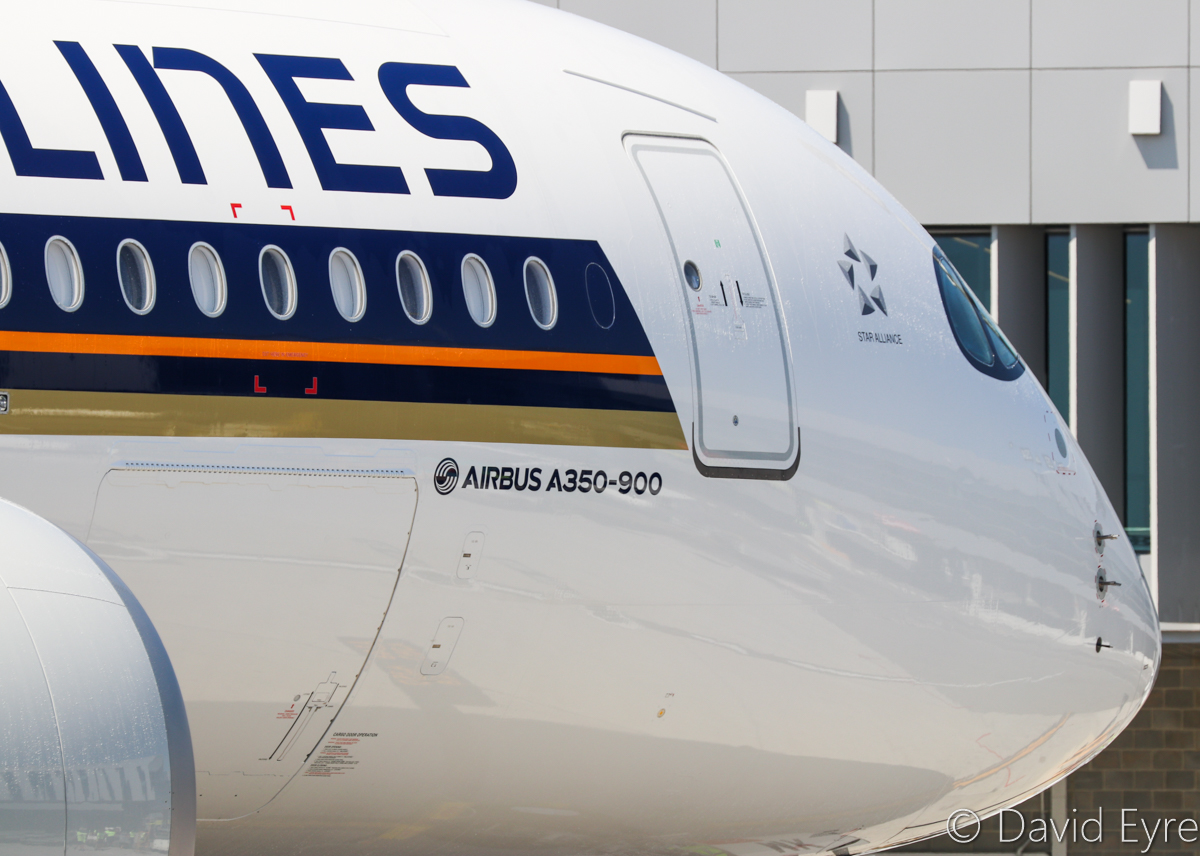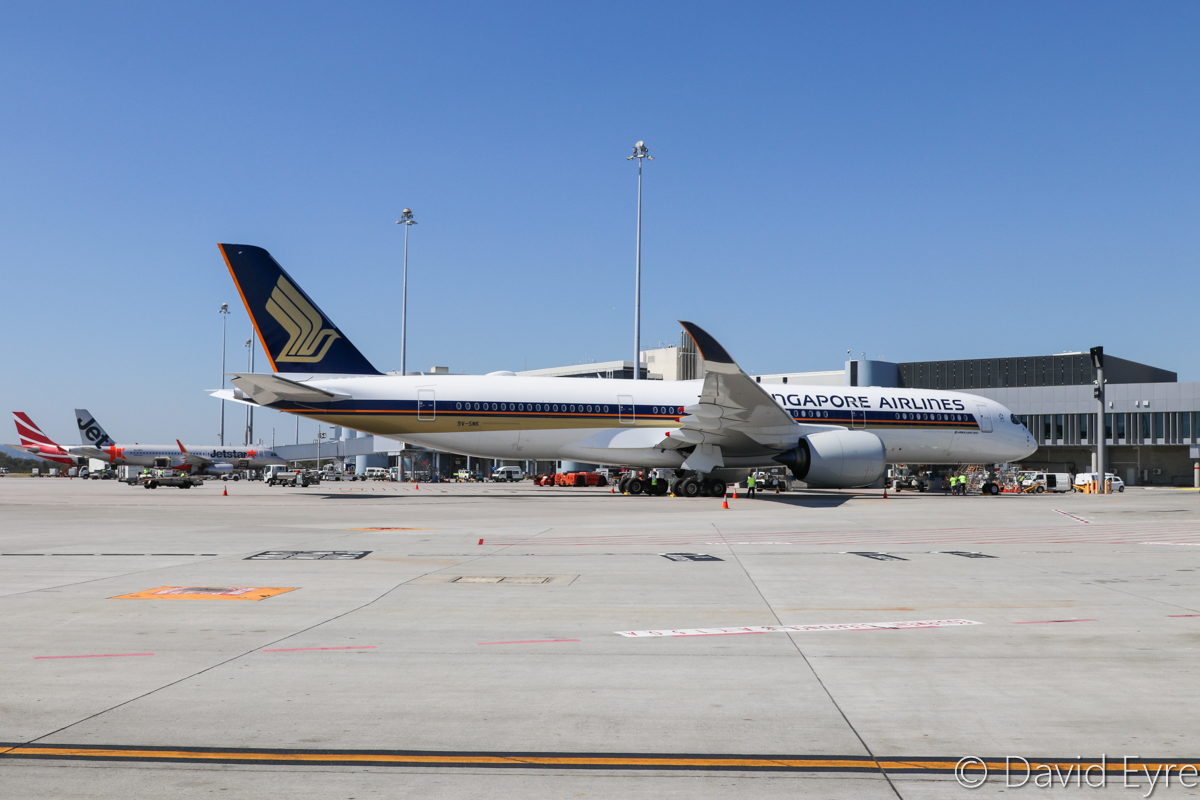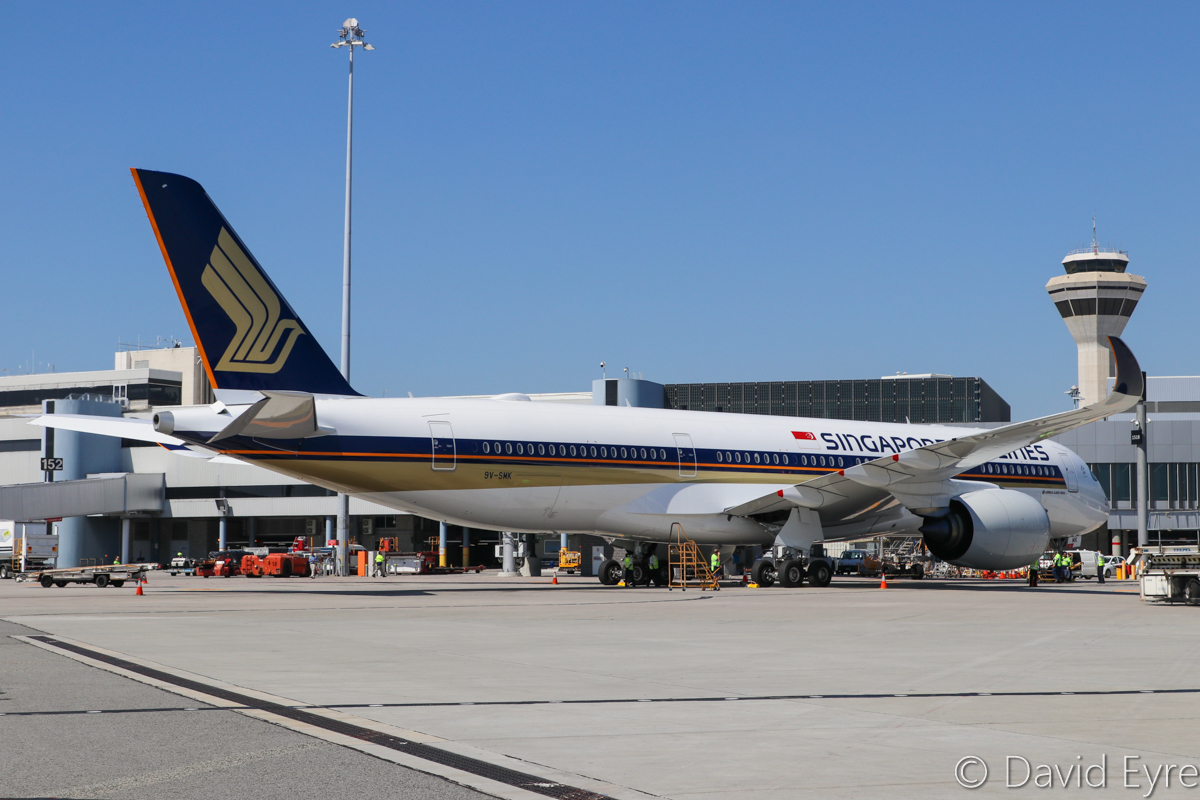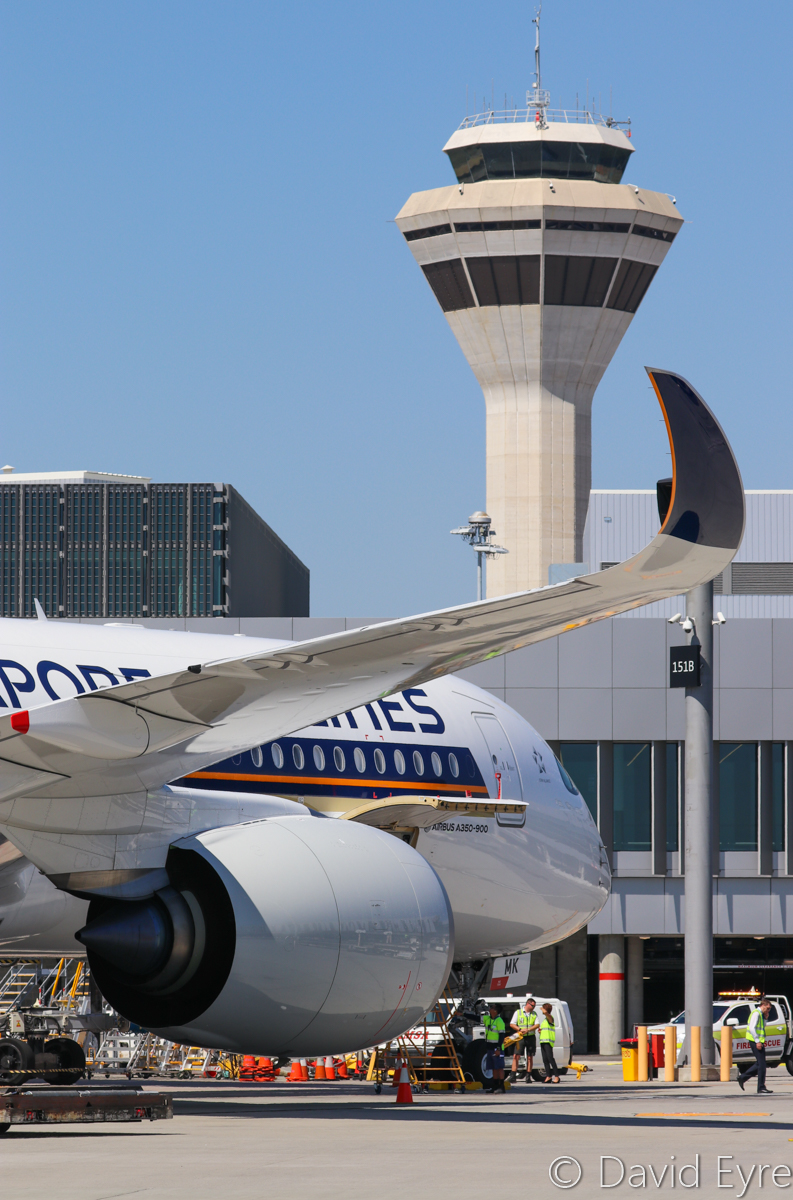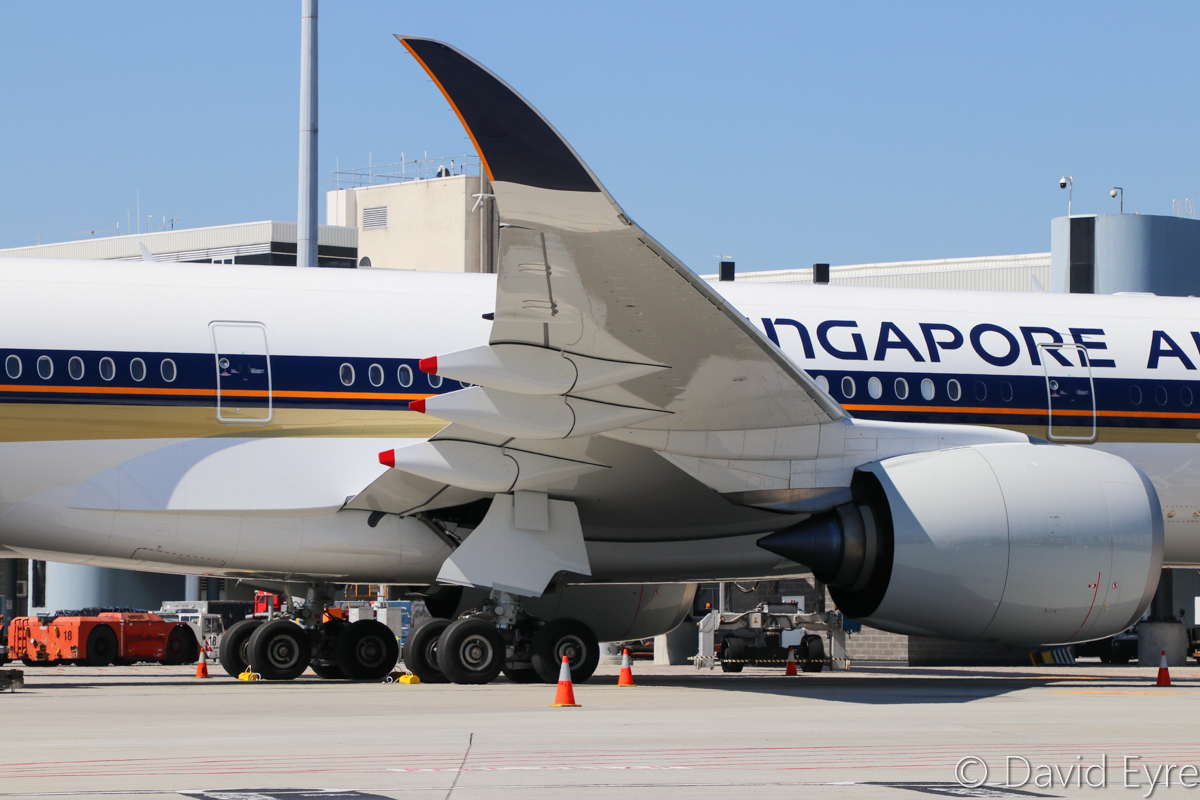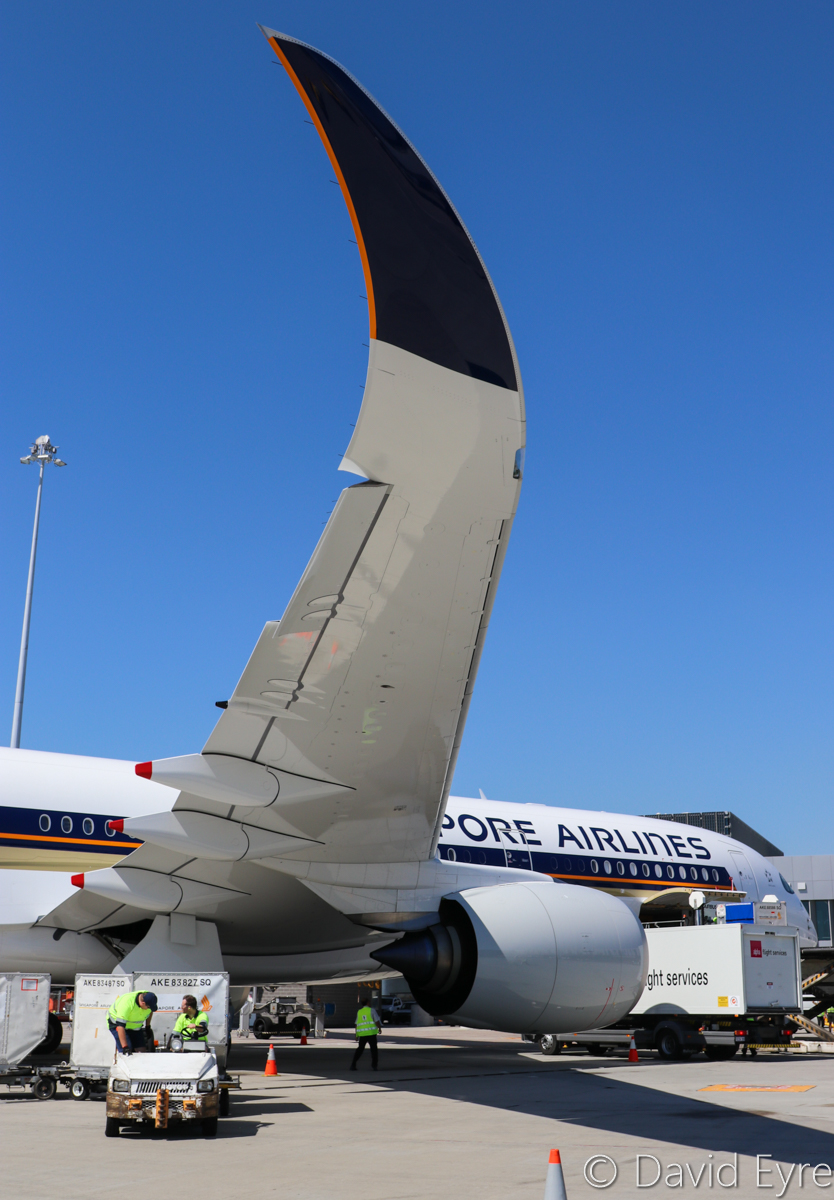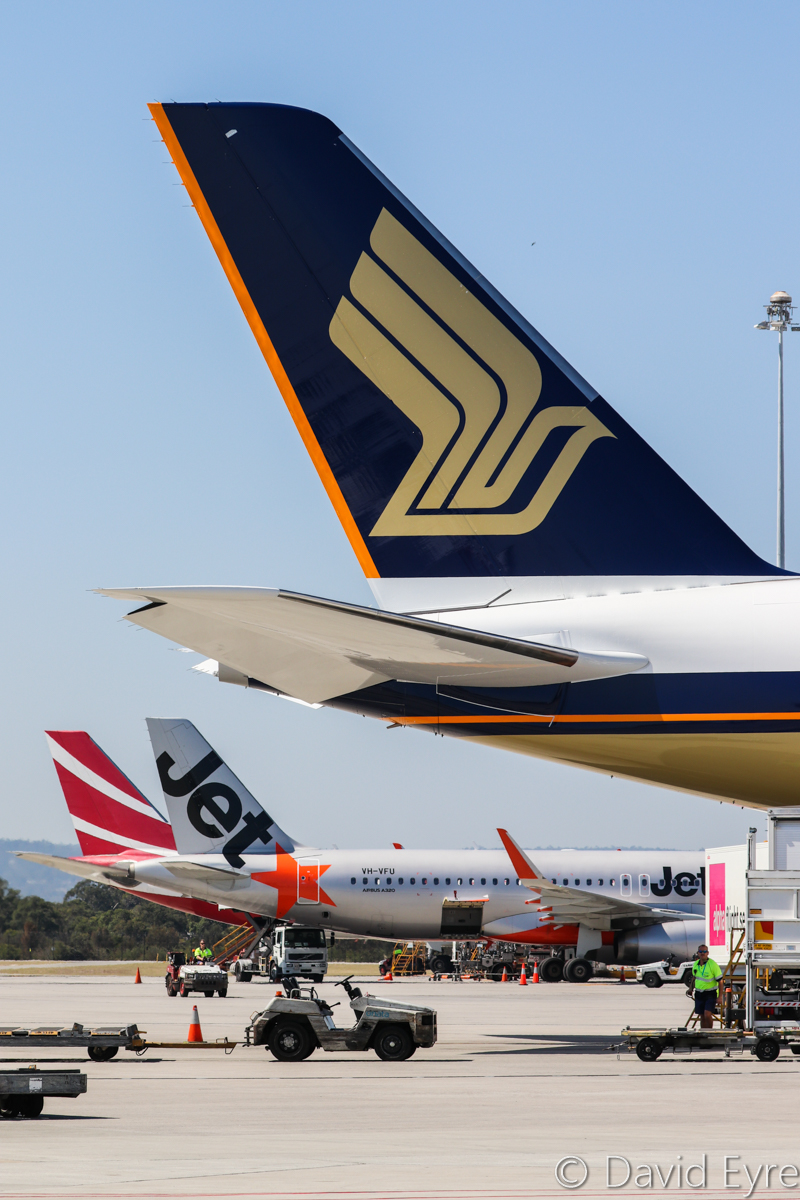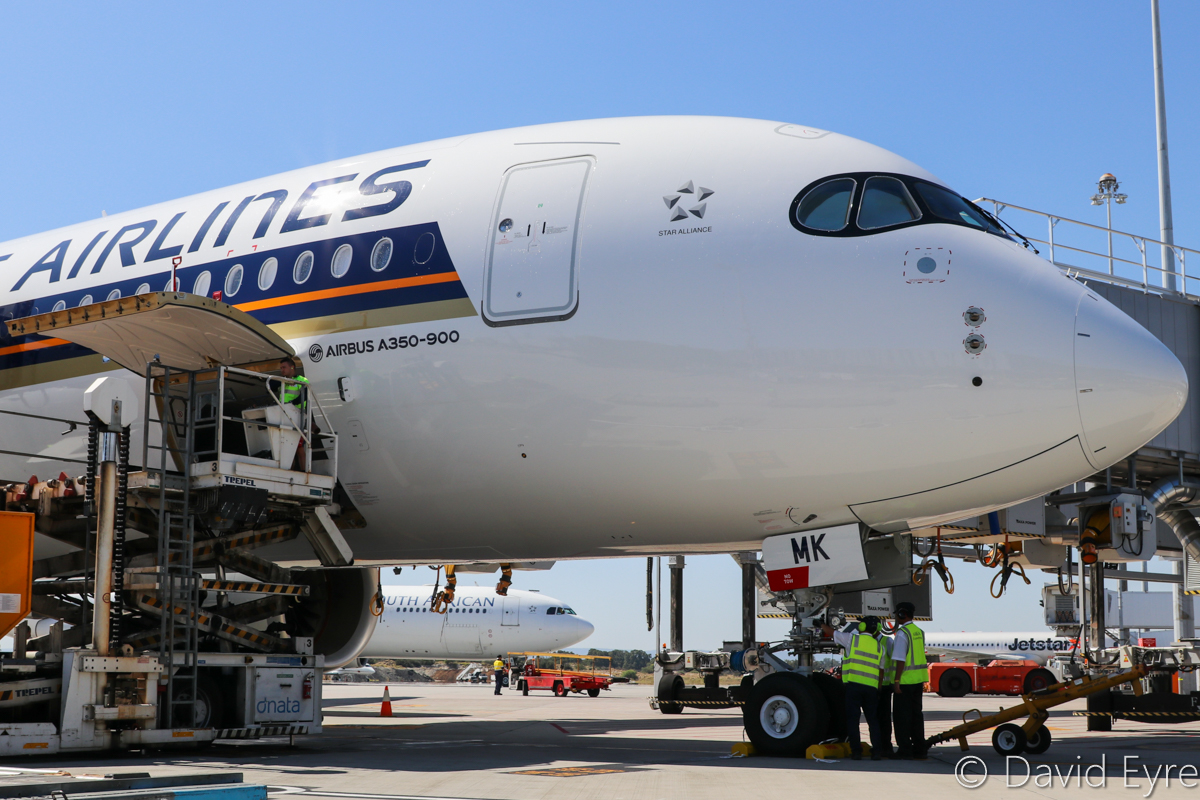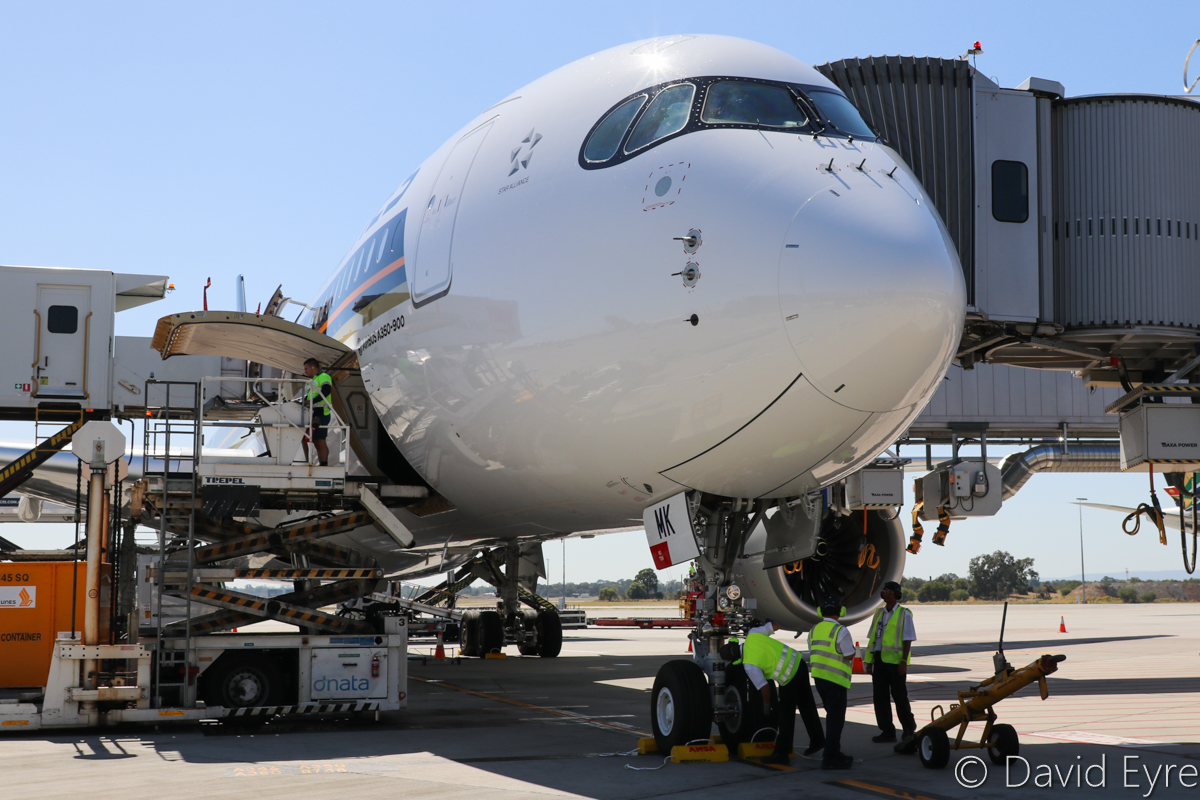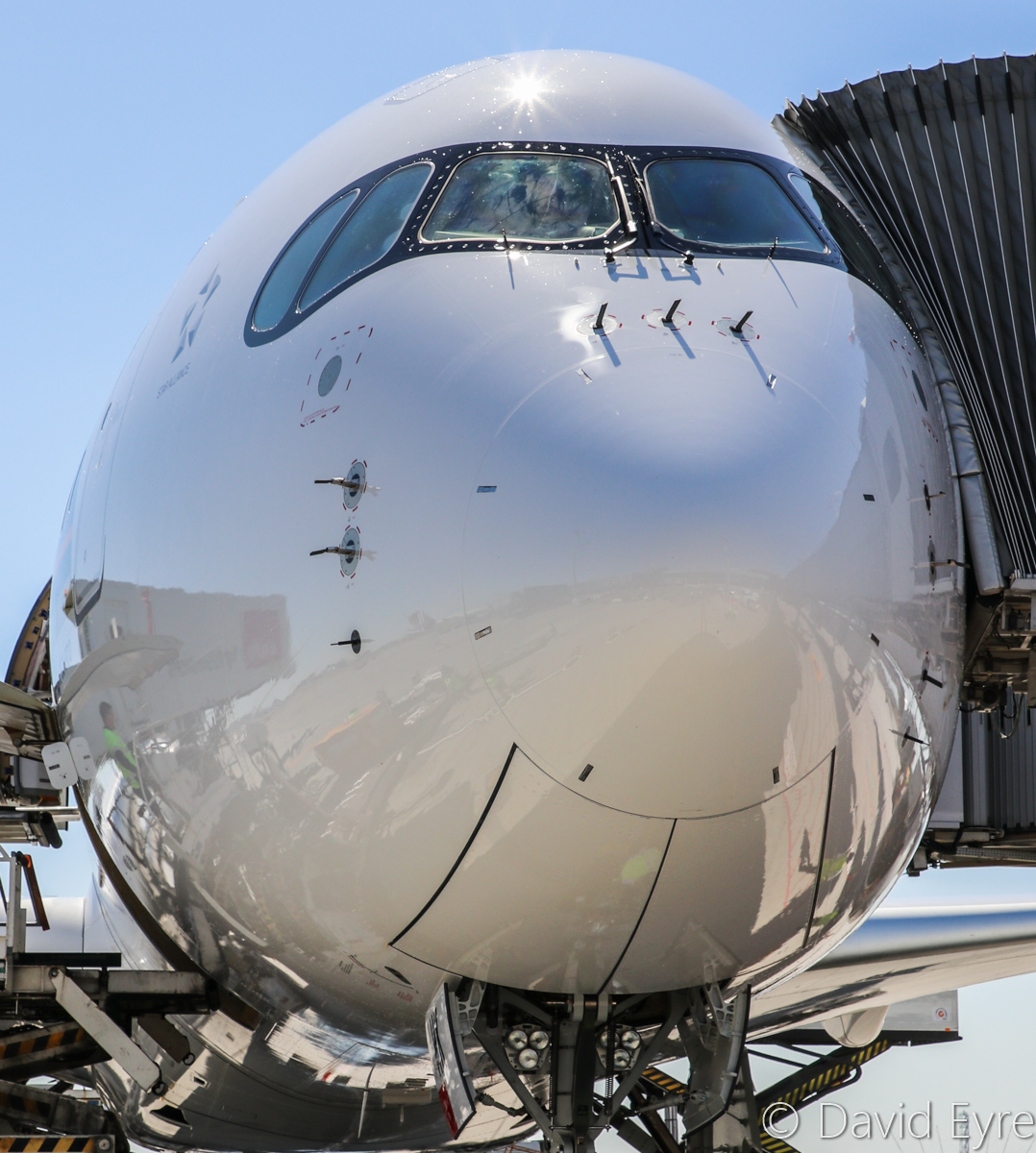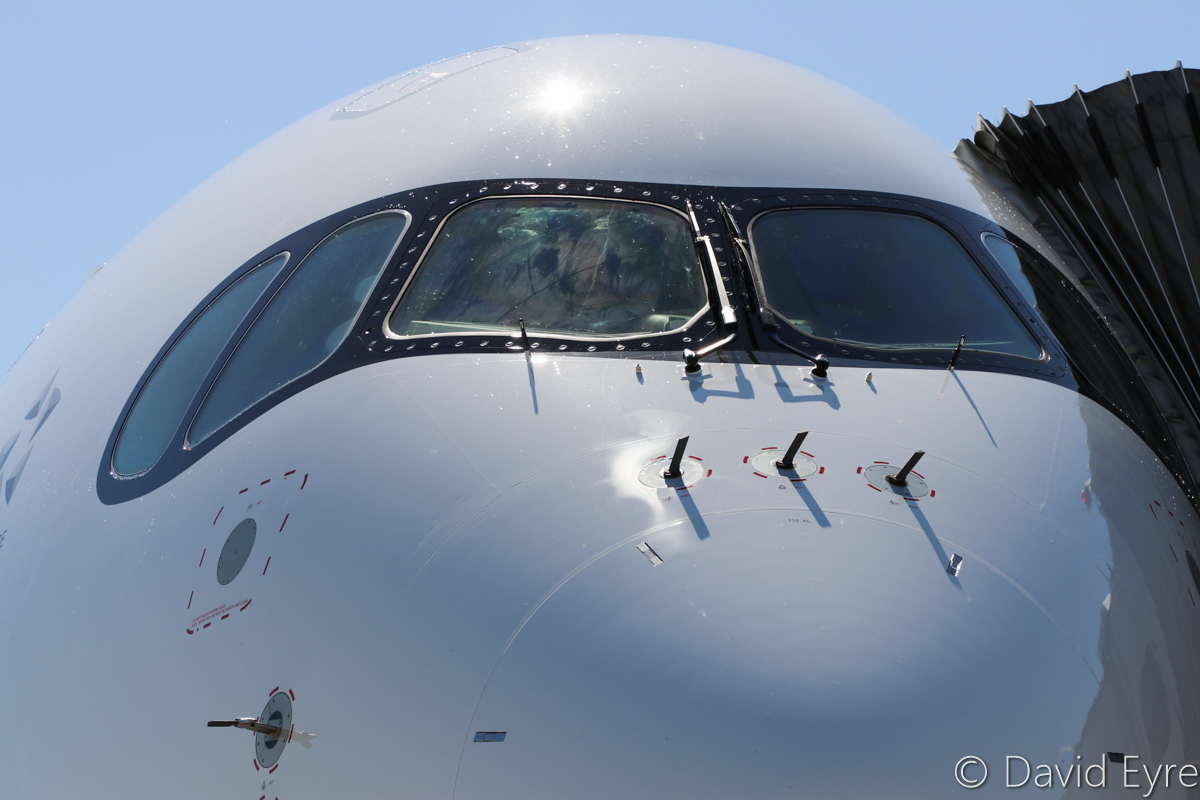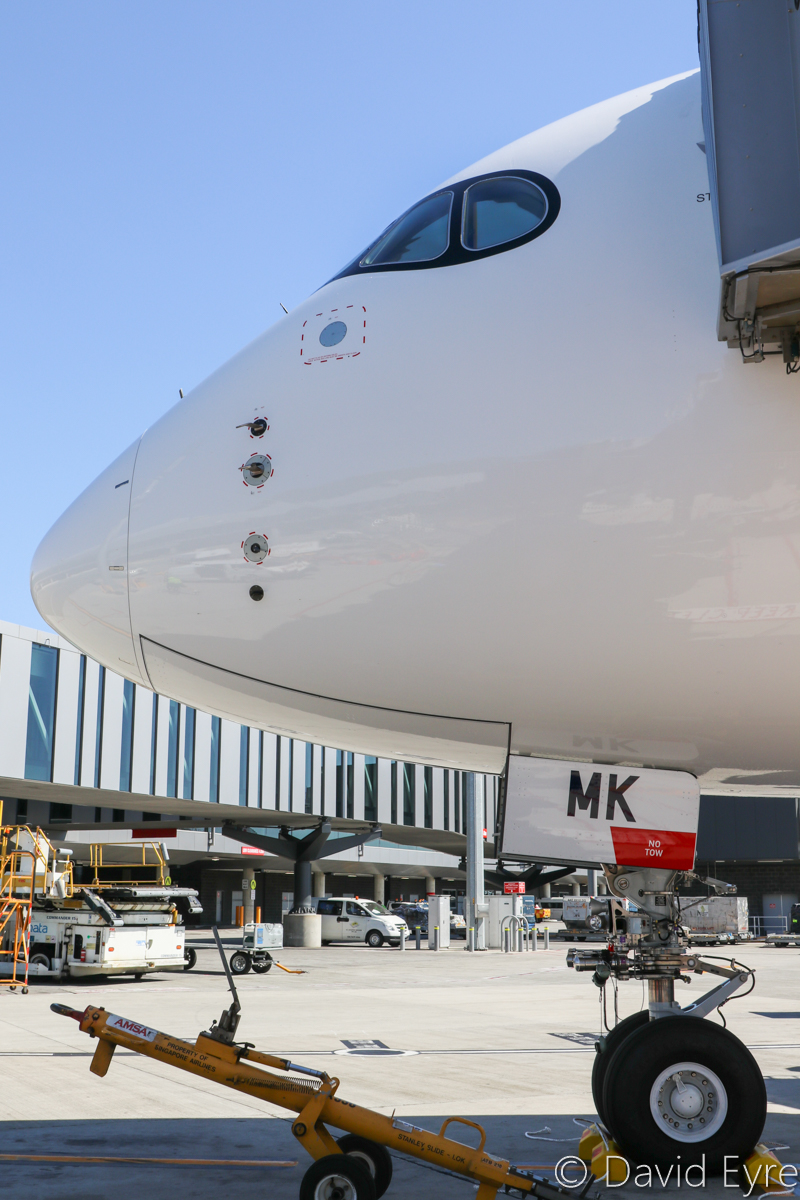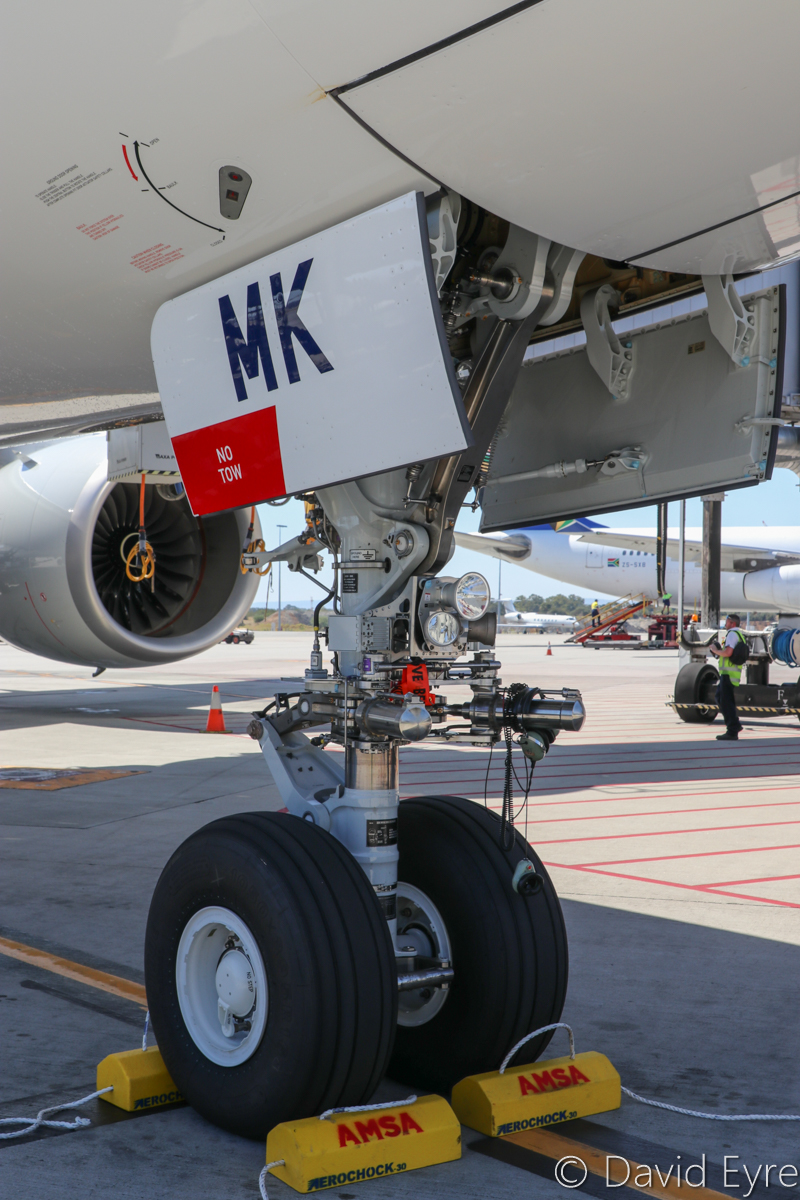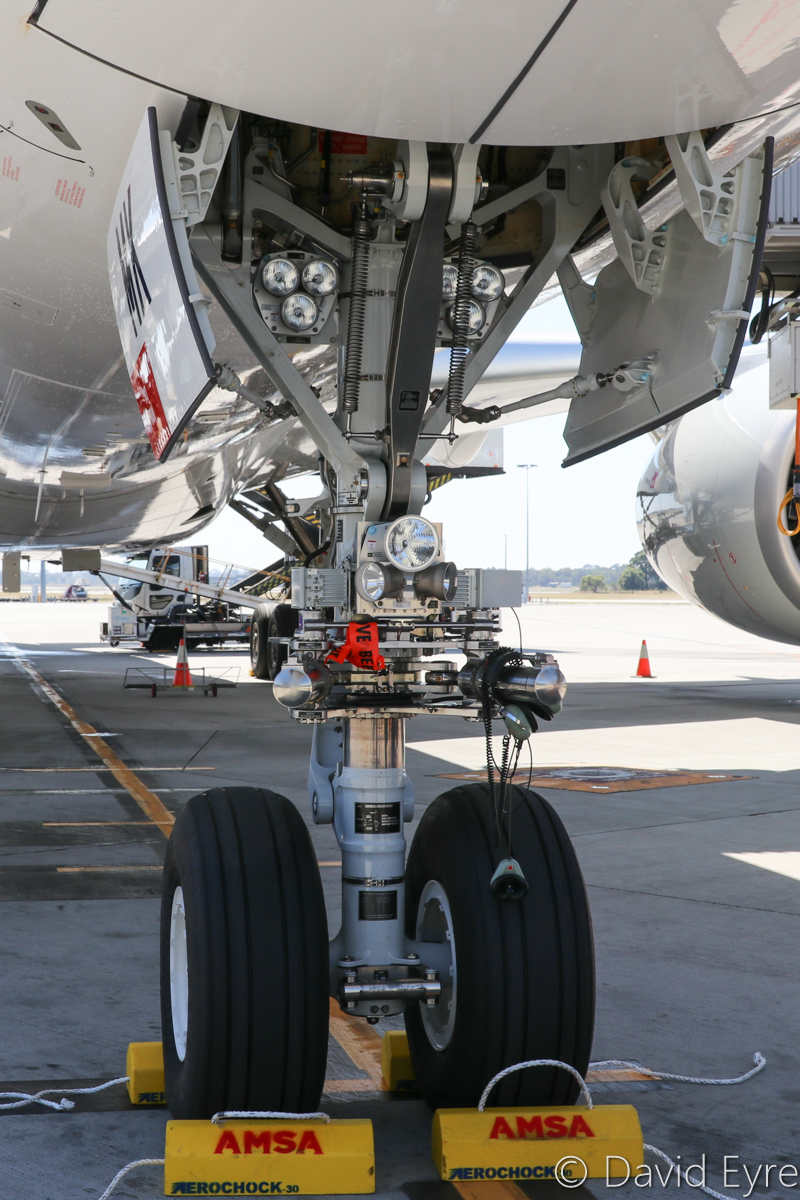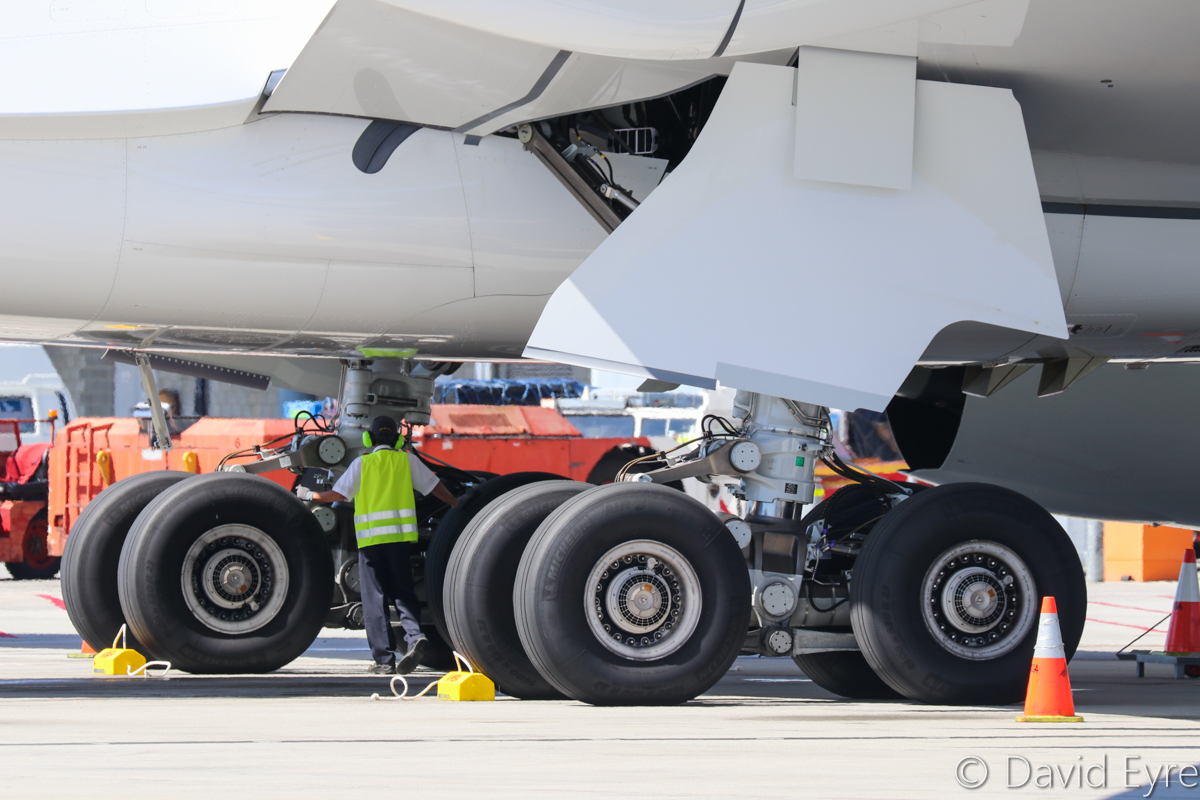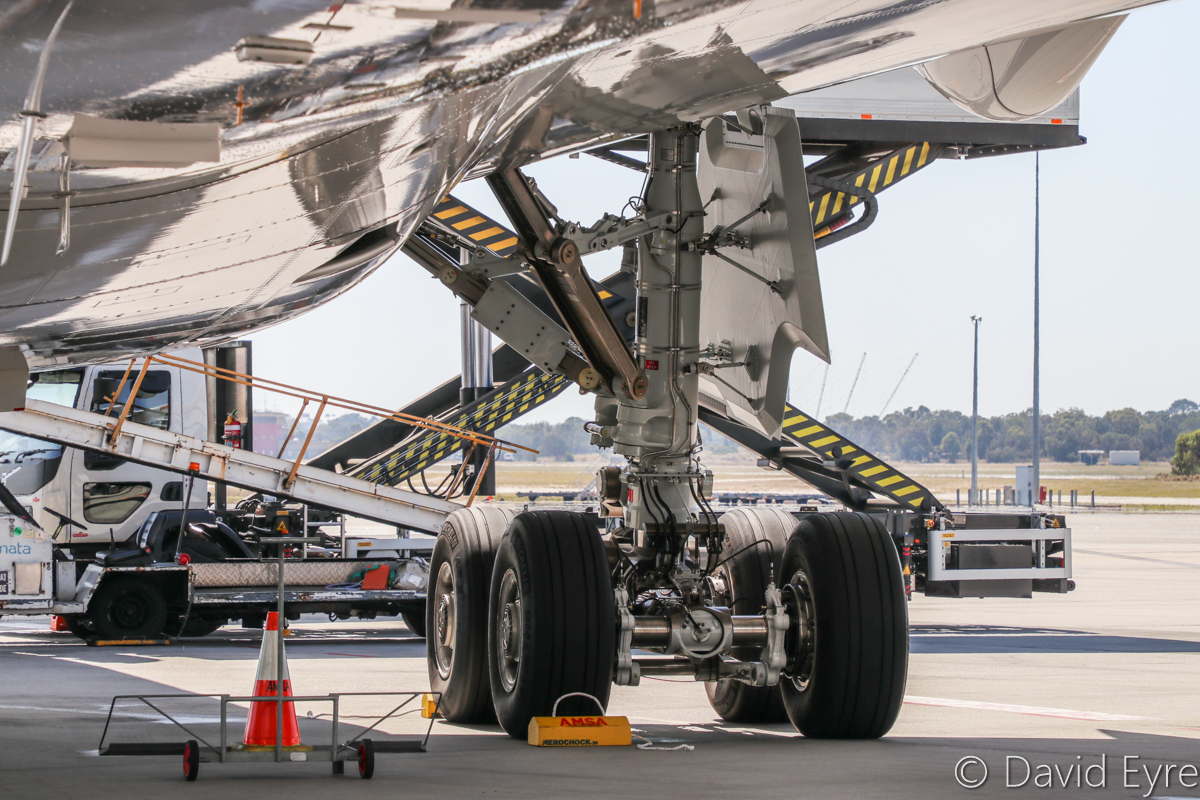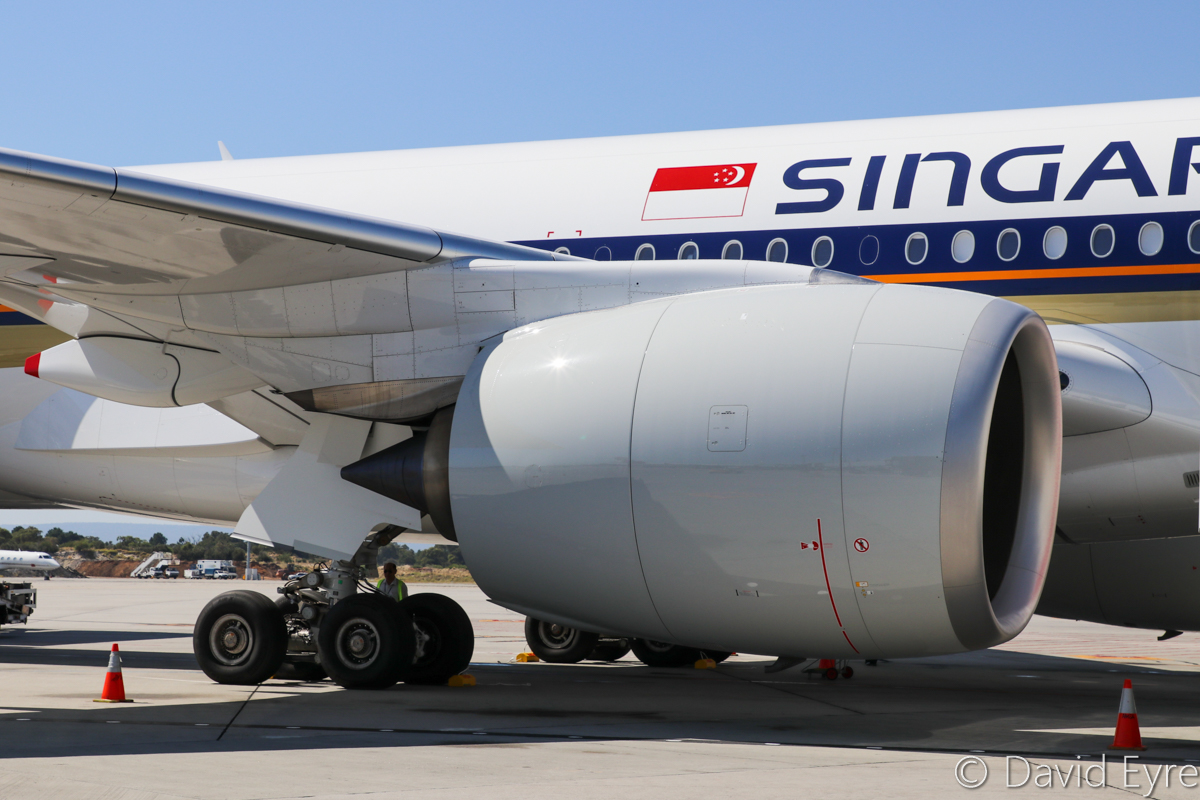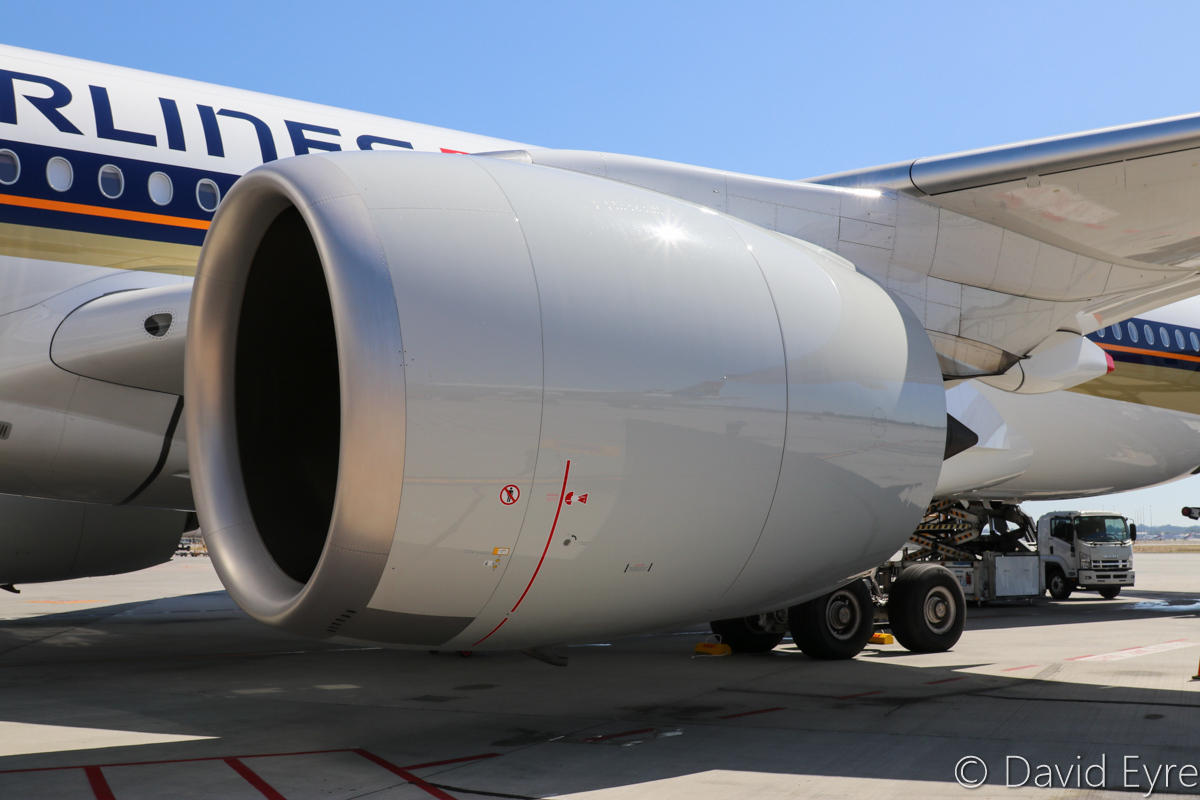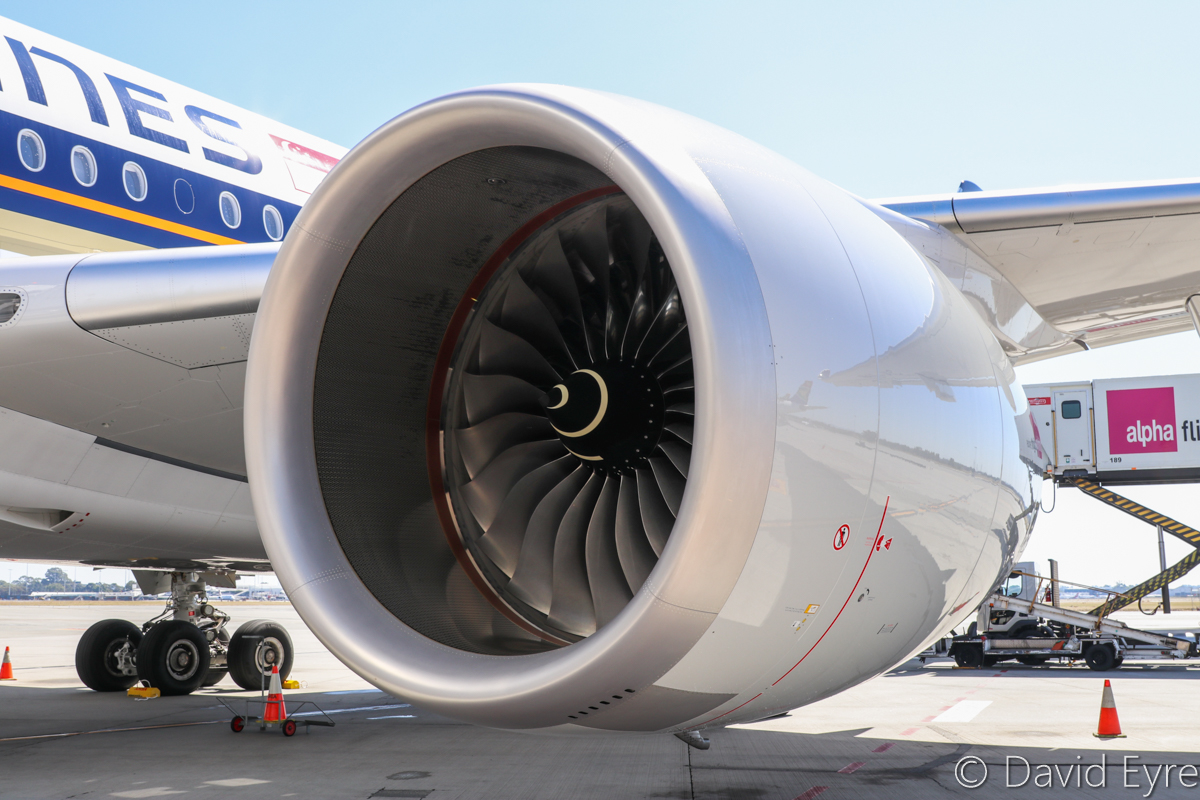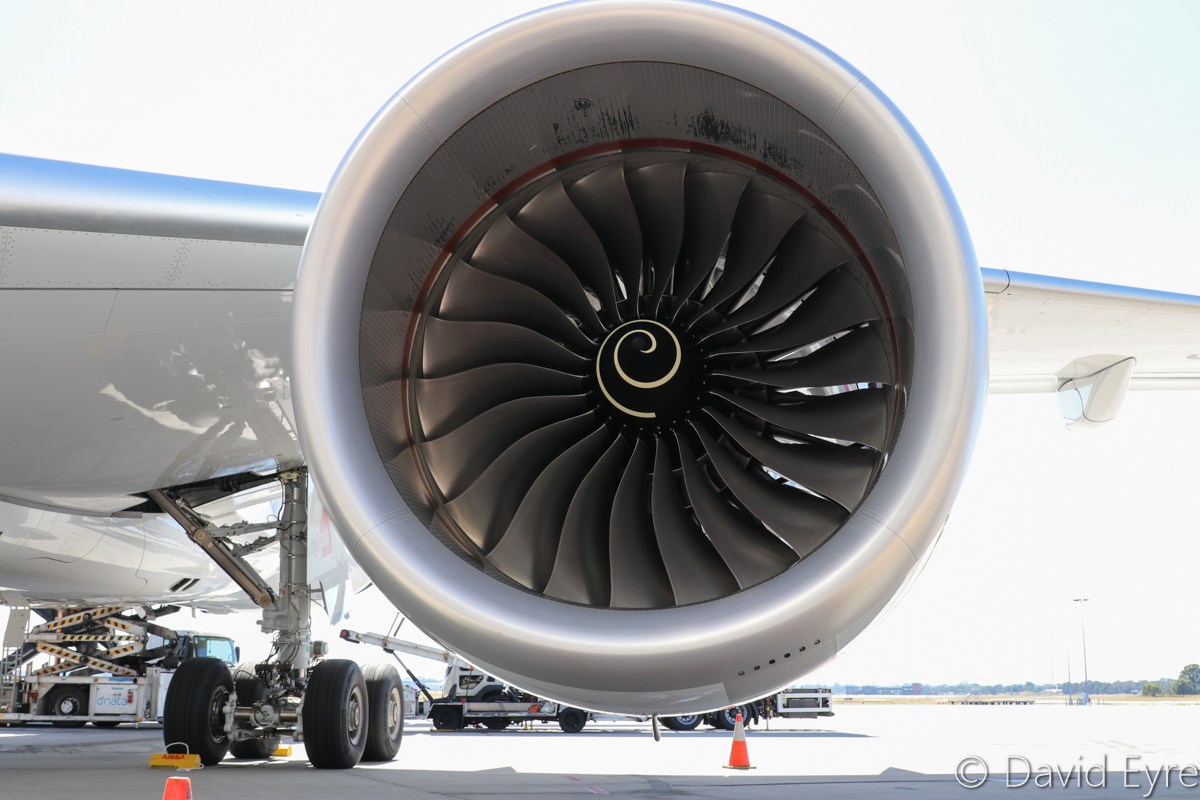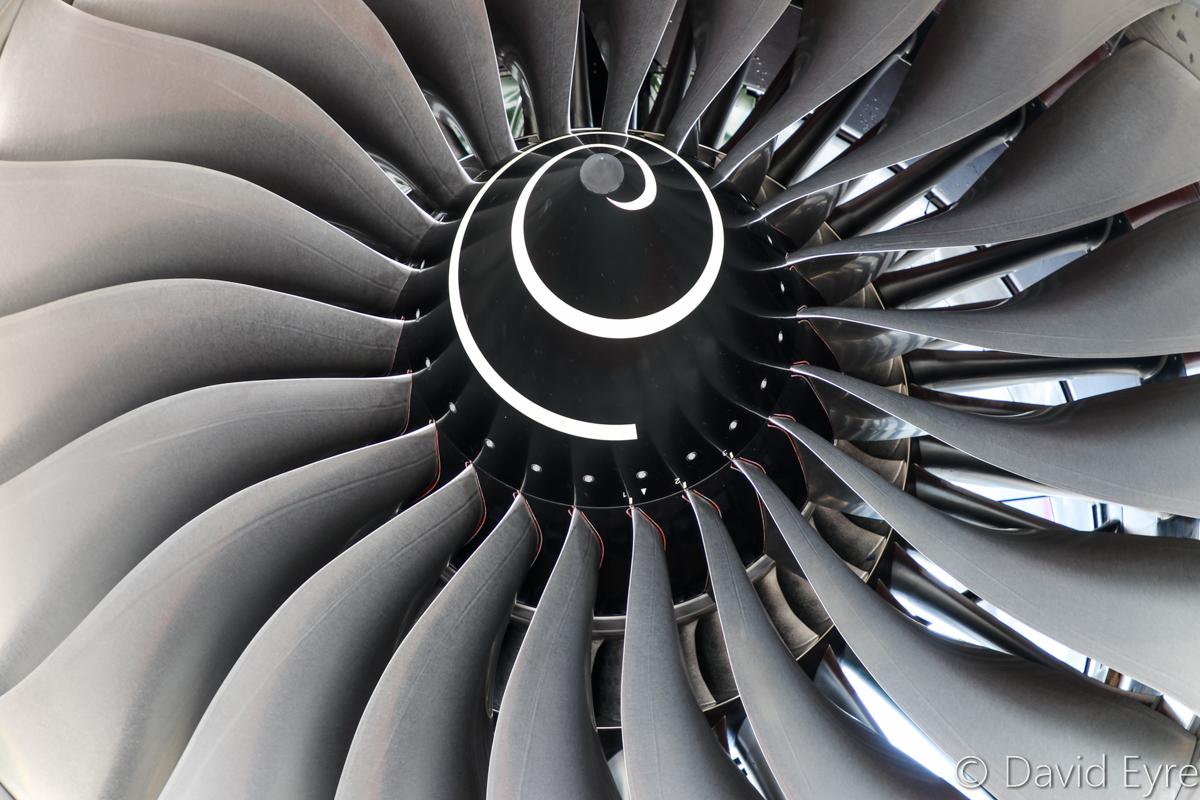 SQ226 Perth to Singapore with flyby over Perth city

The A350 pushed back from bay 151 at 2:03pm (2 mins early), then waited for a short time while fire crews got into position for another water cannon salute as it taxied out.
9V-SMK took off runway 21 at 2:21pm and turned left immediately after take-off before climbing to 3,000 feet.
It then flew east and then north over hills and then southwest down the Swan River towards Perth city.
The A350 descended to 1,500 feet by the time it had reached The Causeway at Heirisson Island and continued at that height for about 30 seconds at 420 kilometres per hour, passing over South Perth before climbing again.
A number of people thought the aircraft would be very low, but it should be noted that the aircraft was carrying fare-paying passengers as SQ226 and could not perform any potentially hazardous maneuvers.
Following the Swan River, the aircraft continued southwest before turning west, flying out over the coast at Cottesloe, then over Rottnest Island, before heading north to Singapore.
Initial cruise altitude of 38,000 feet was reached at 2:51pm, off the coast near Eneabba. It later reached a maximum height of 40,000 ft and max speed of 929 kilometres per hour.
The aircraft commenced descent at 6:41pm, near the island of Pulau Singkep, and landed on Singapore's runway 20R at 7:12pm. Total flight time was 4 hours 21 minutes.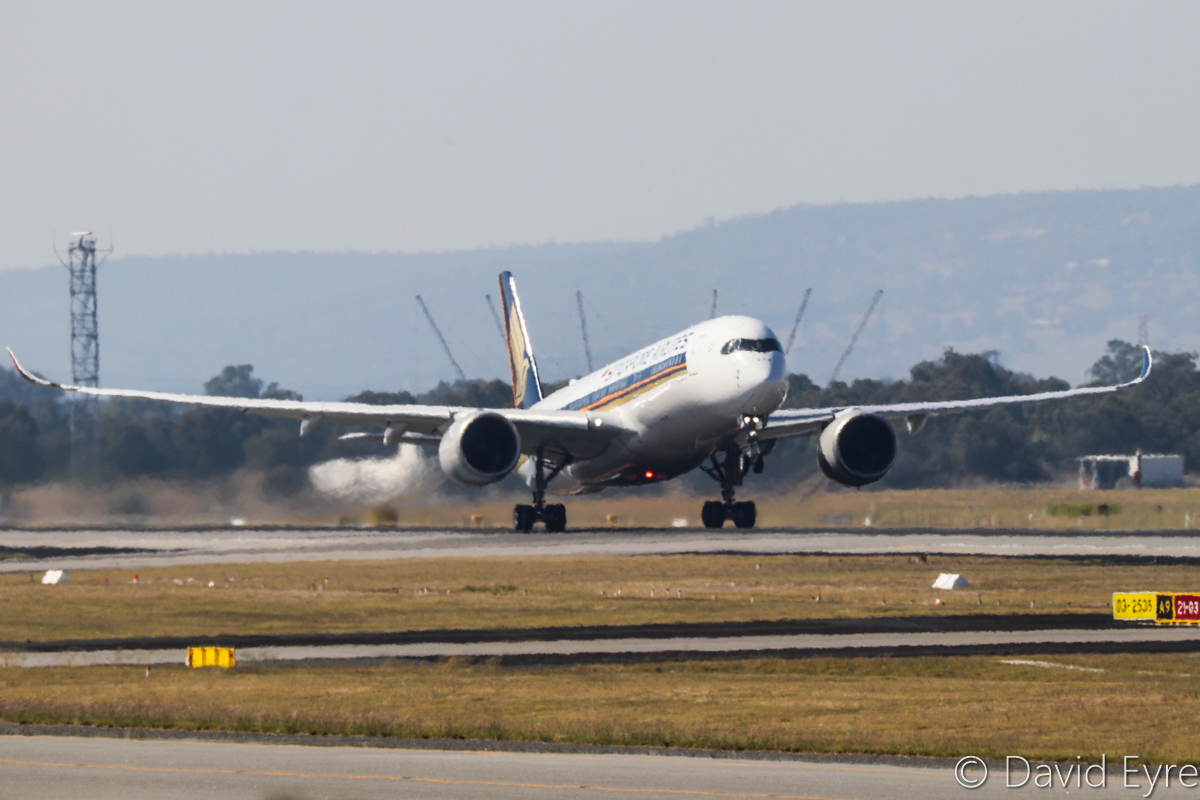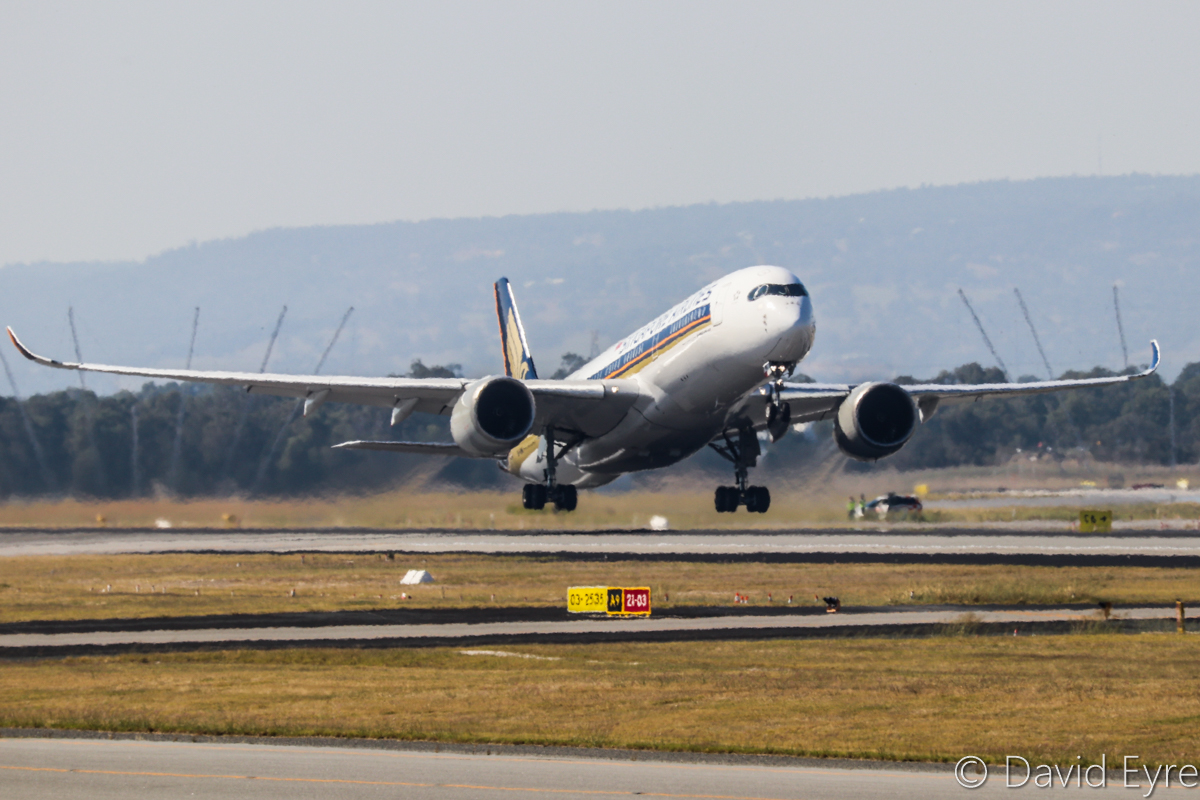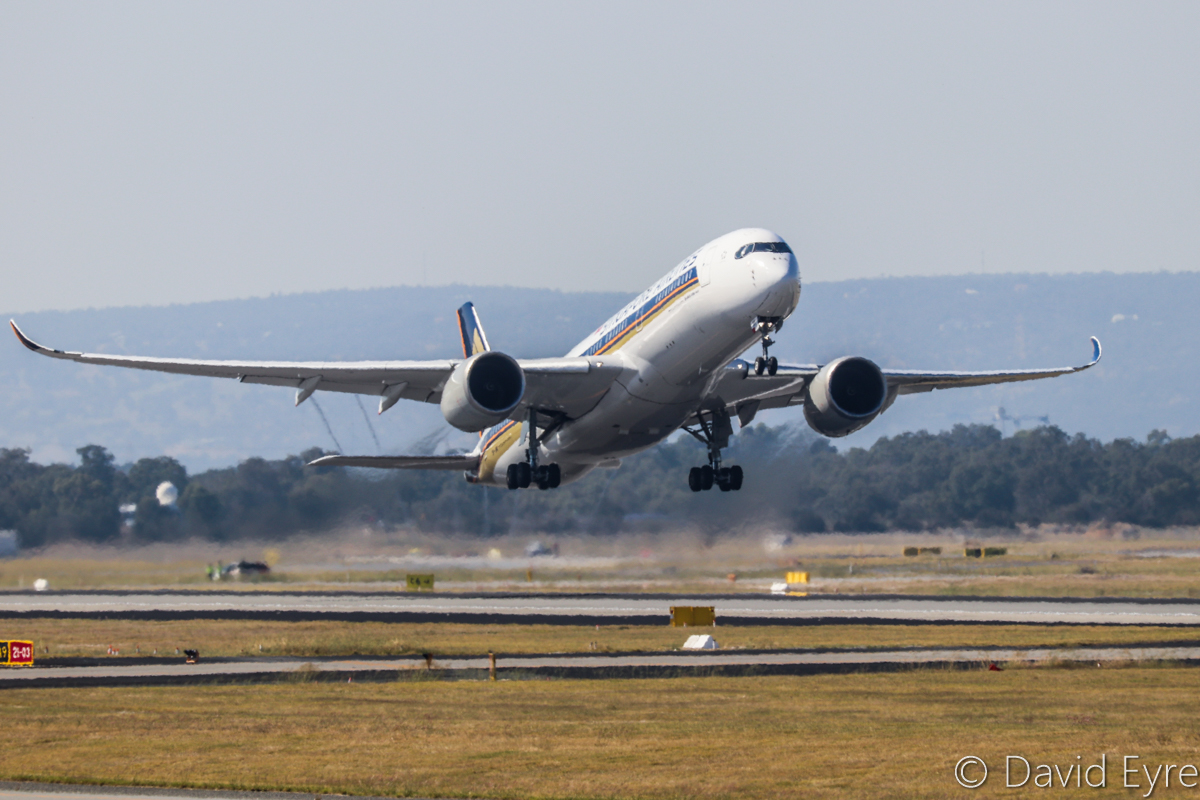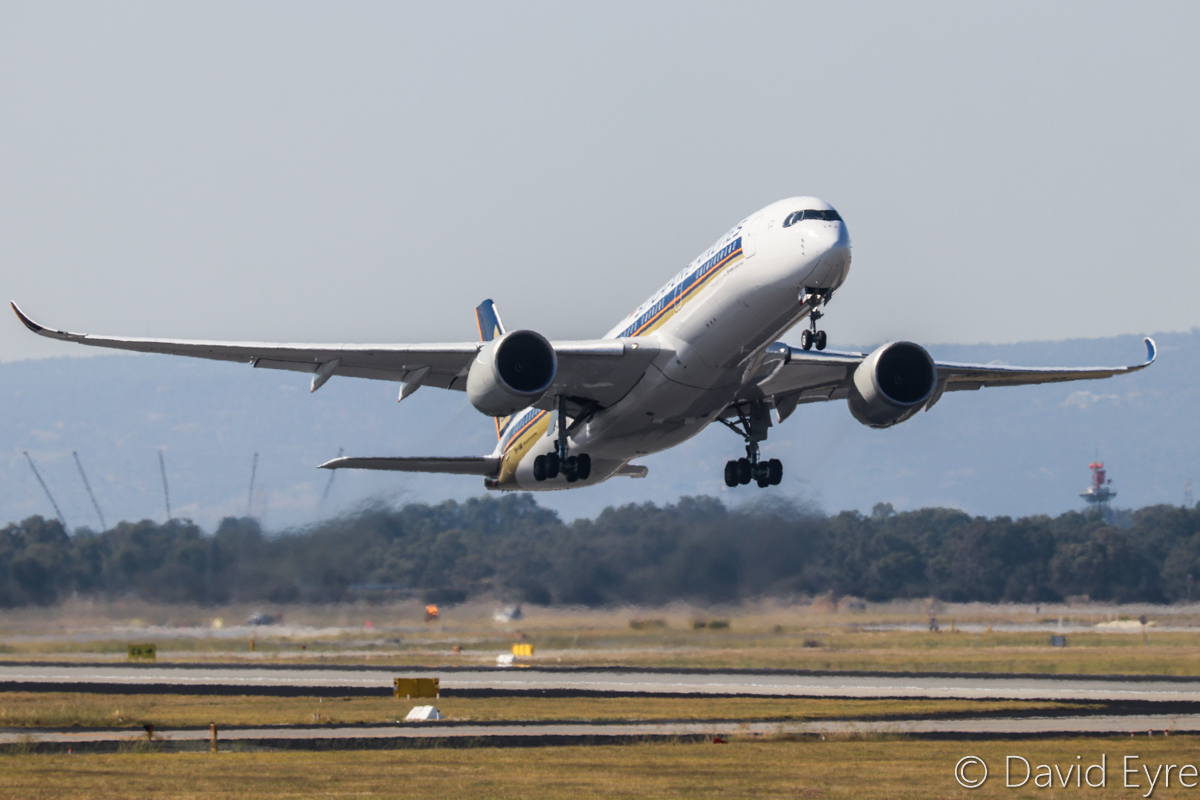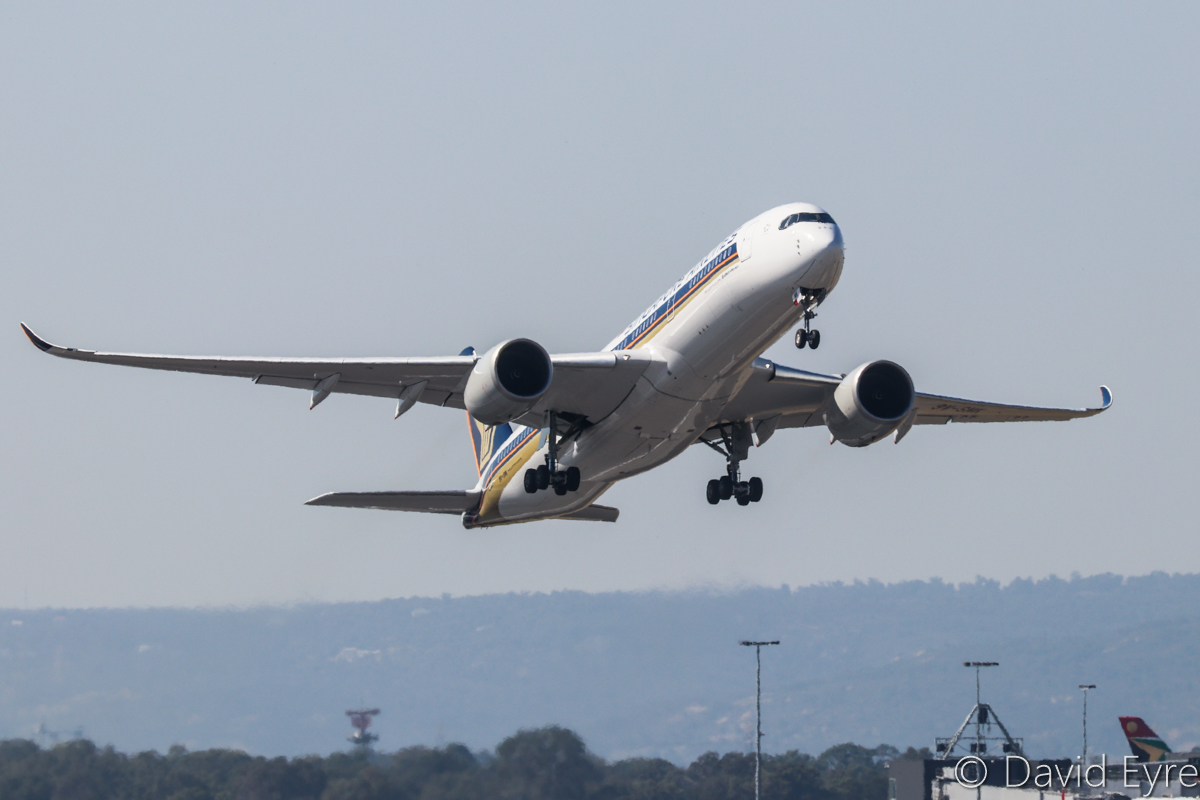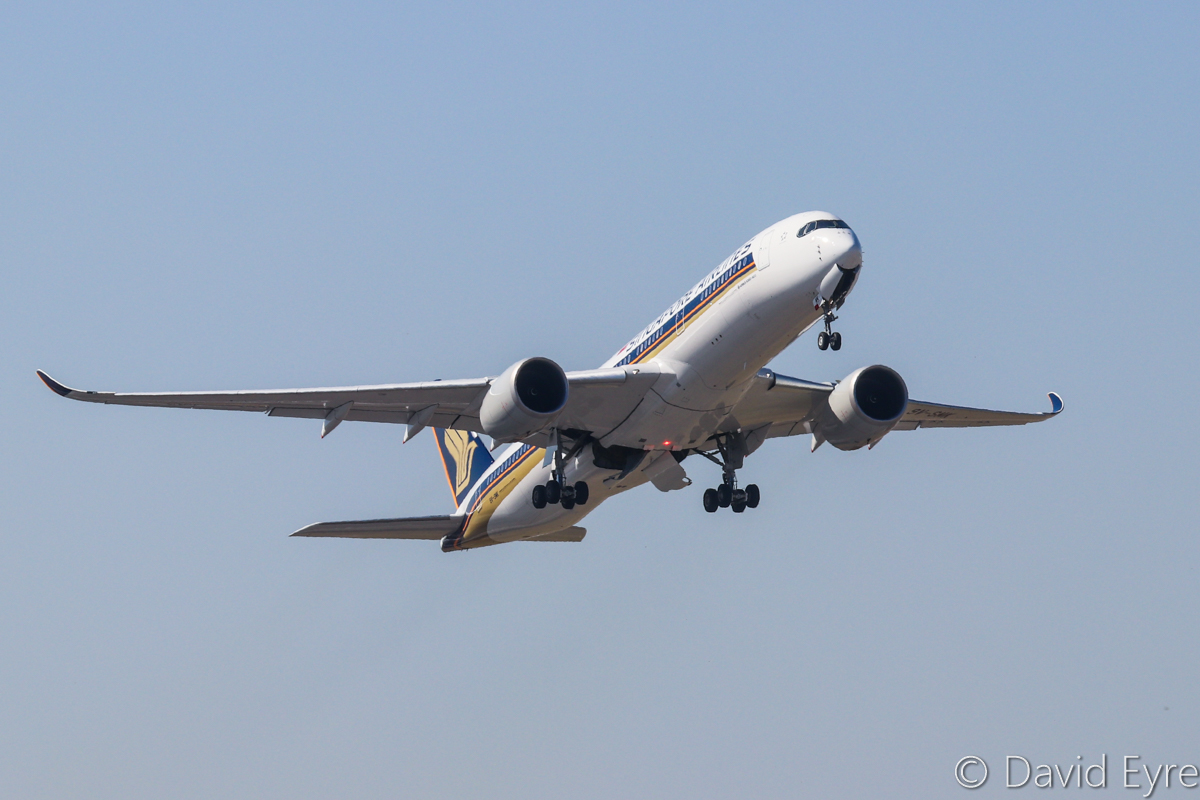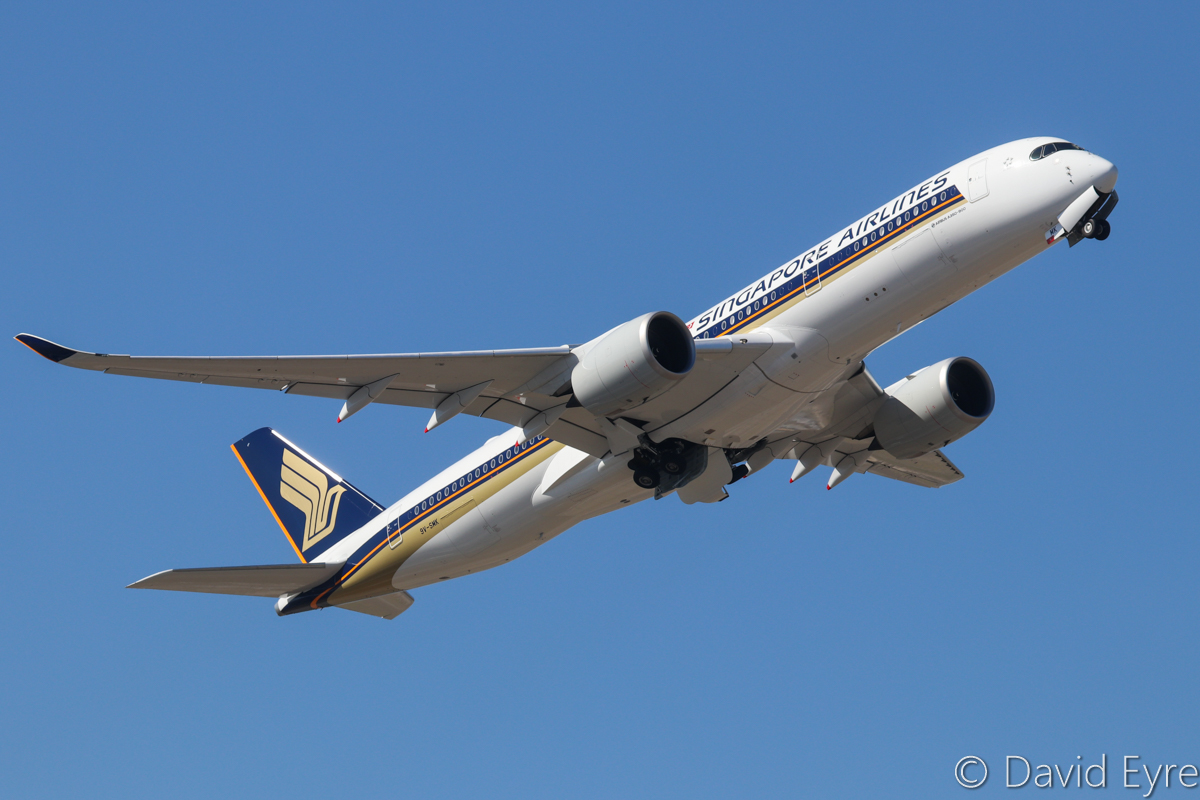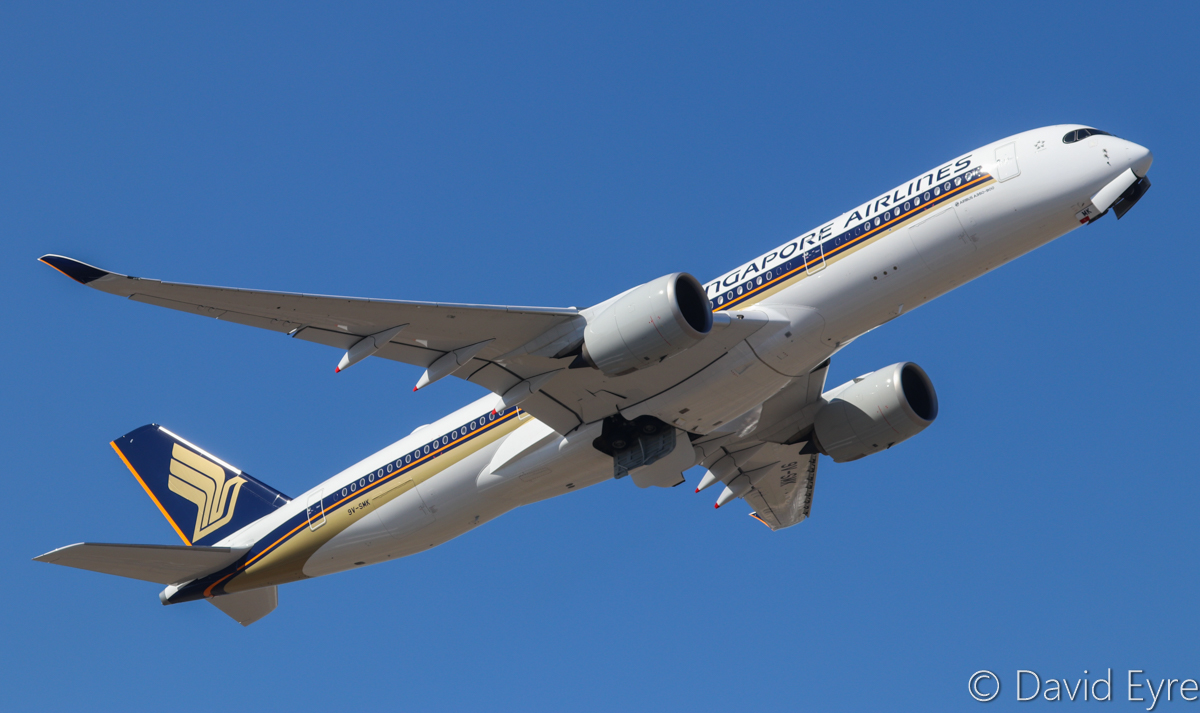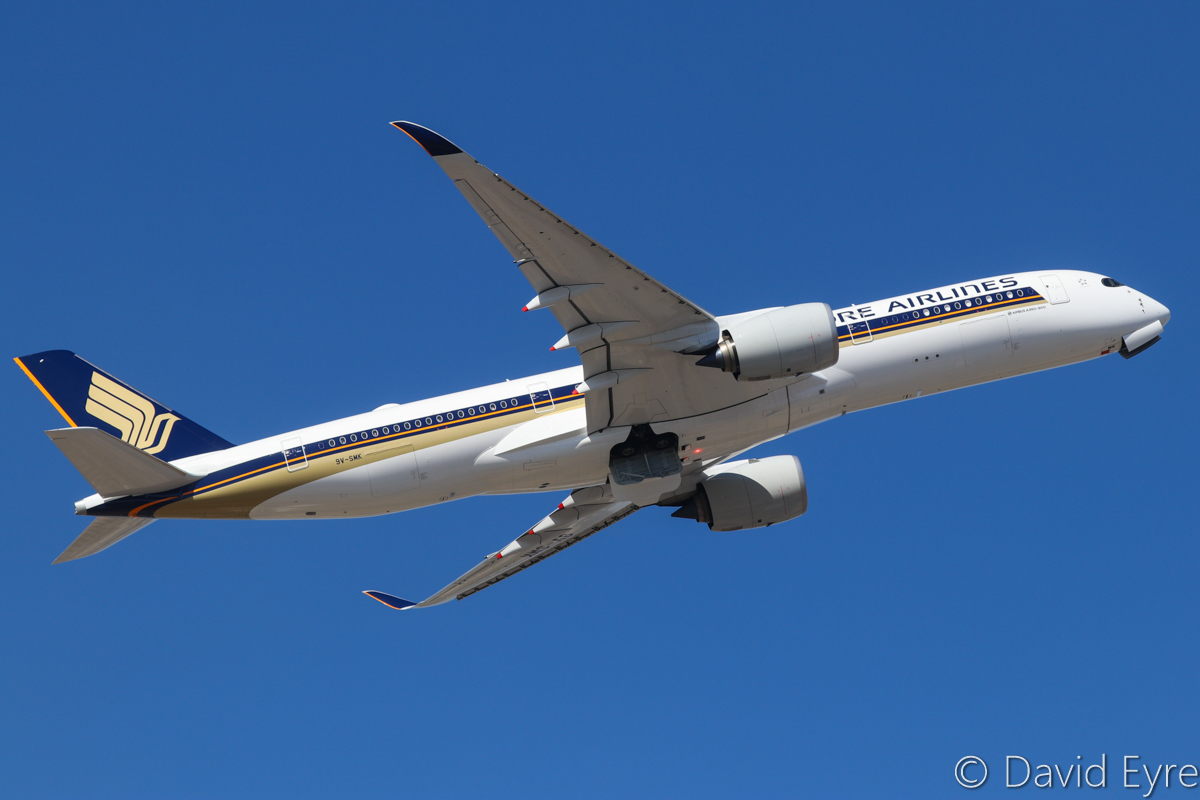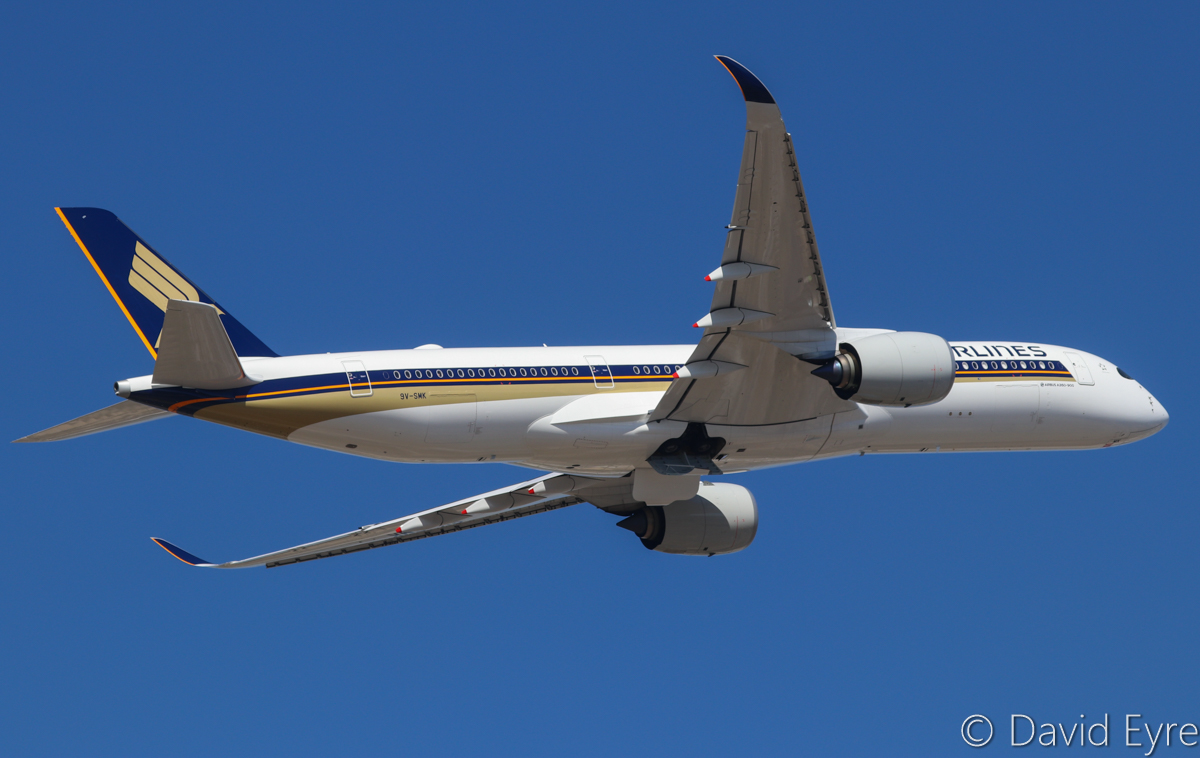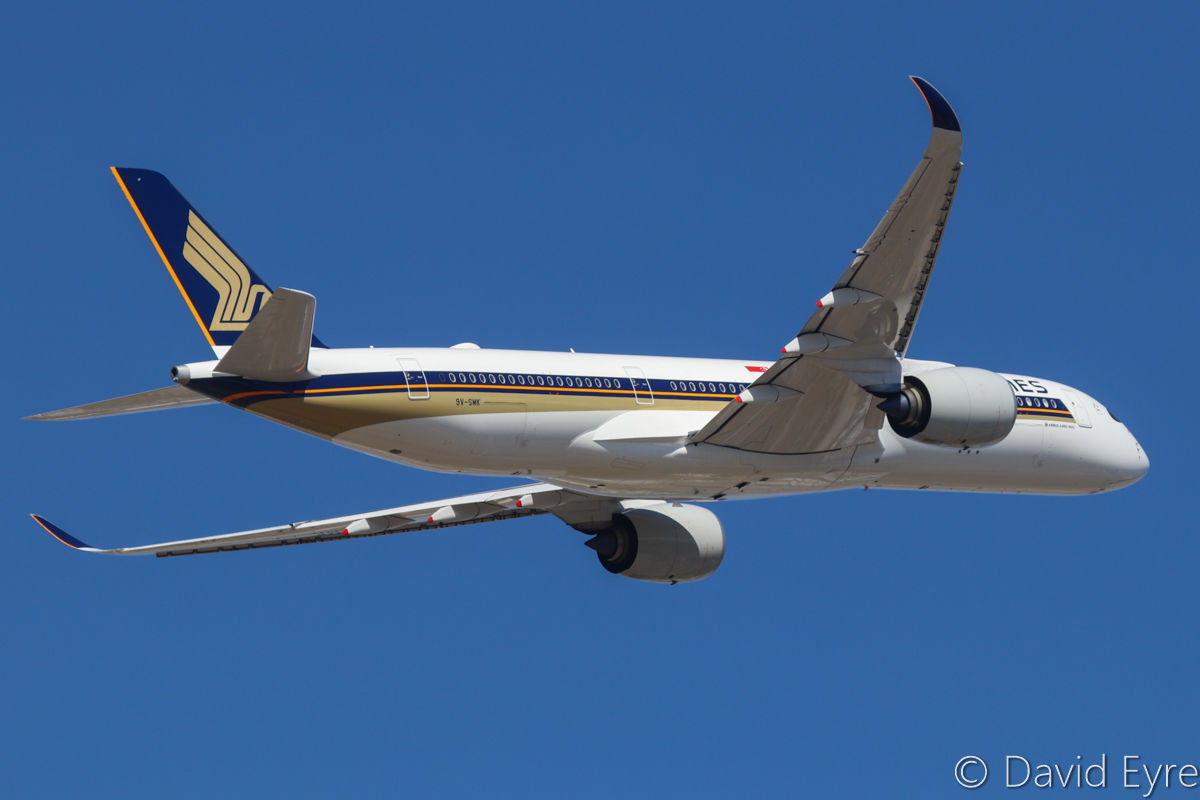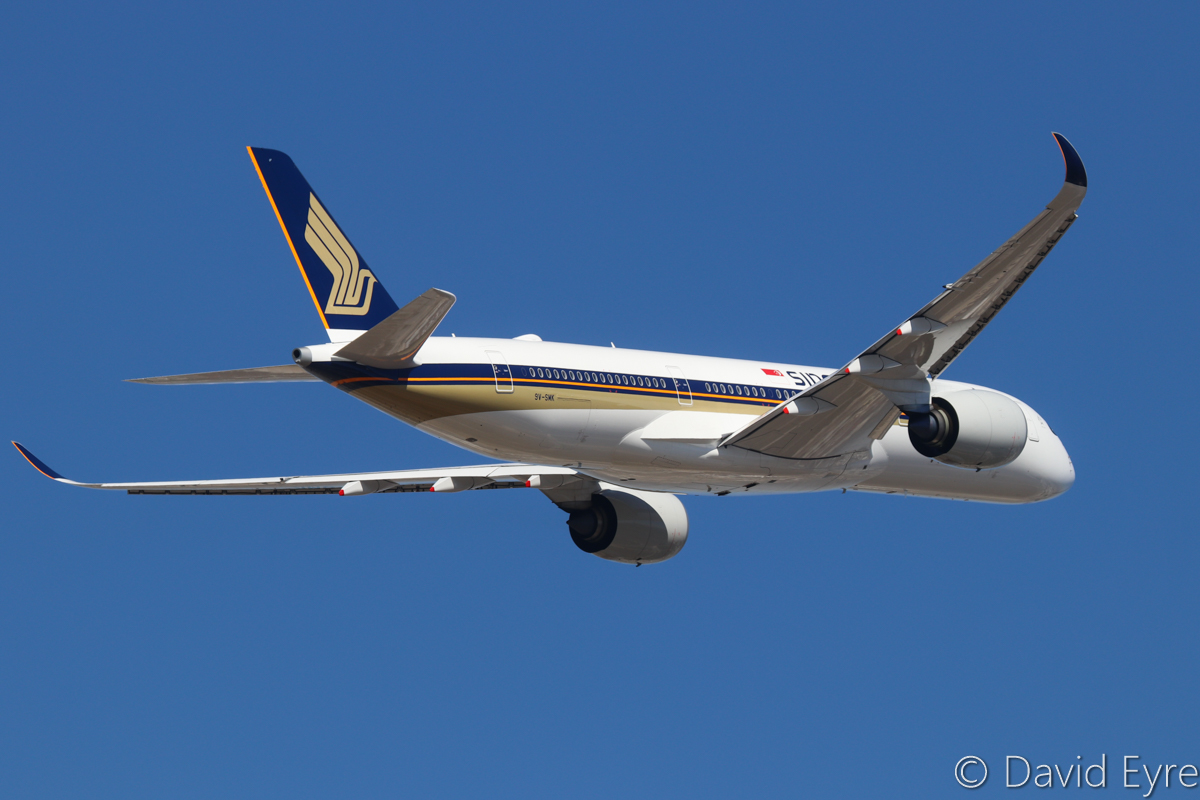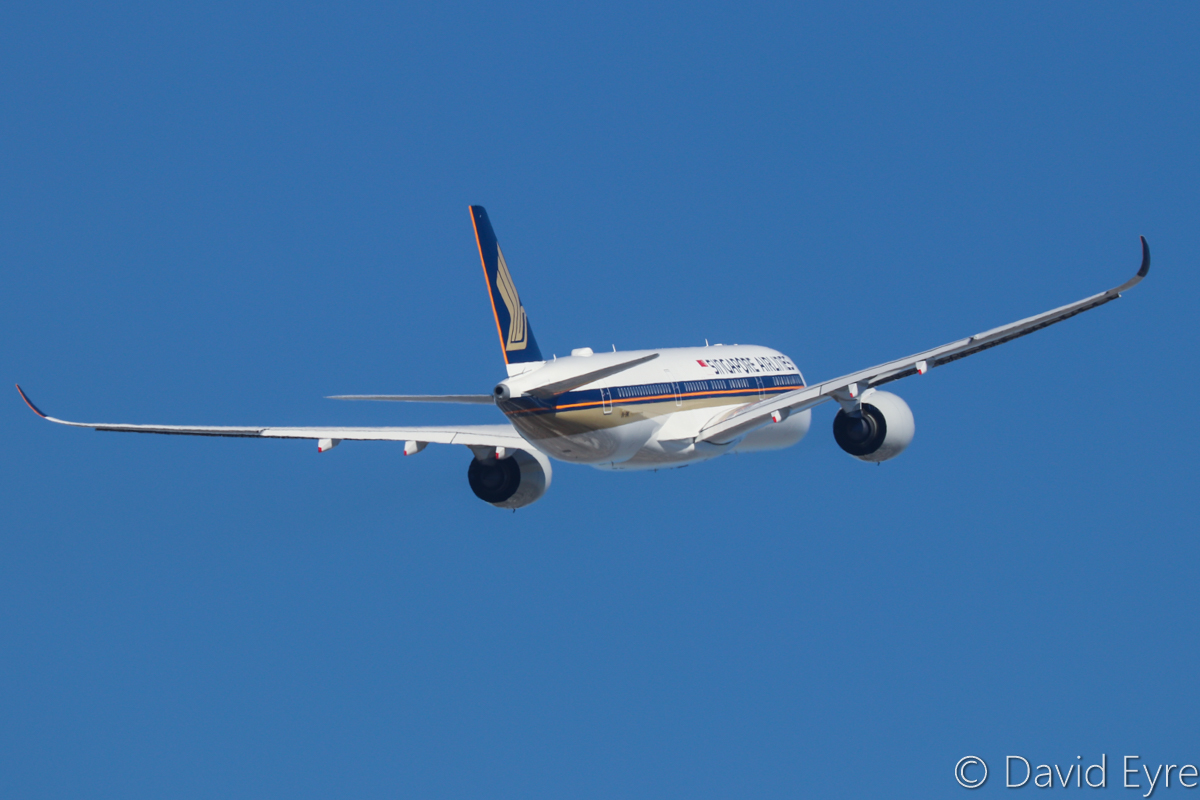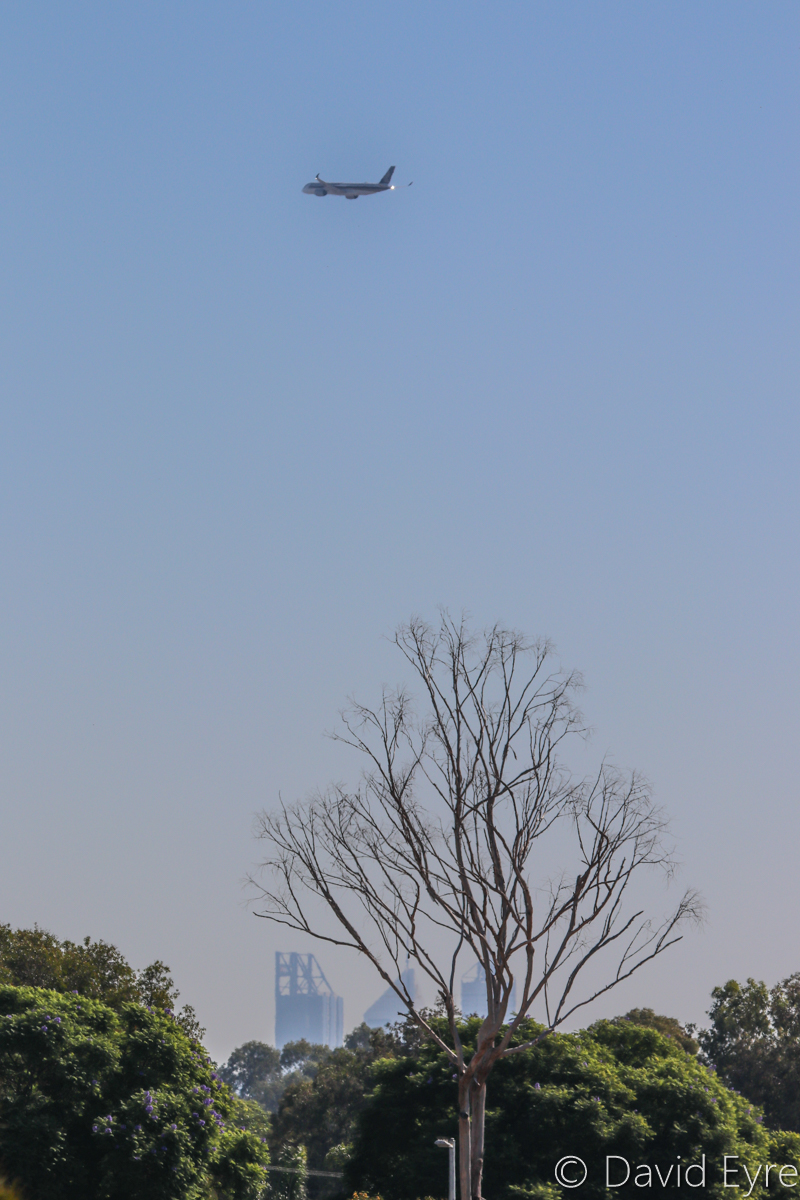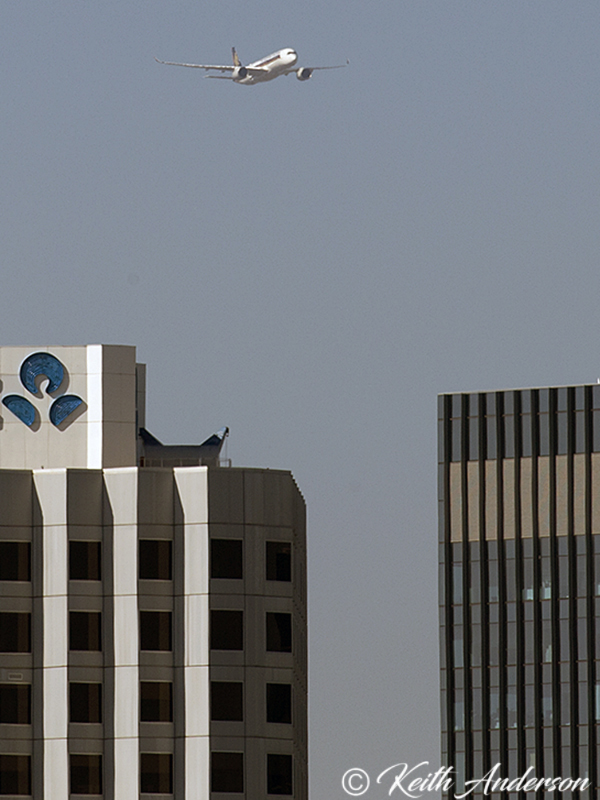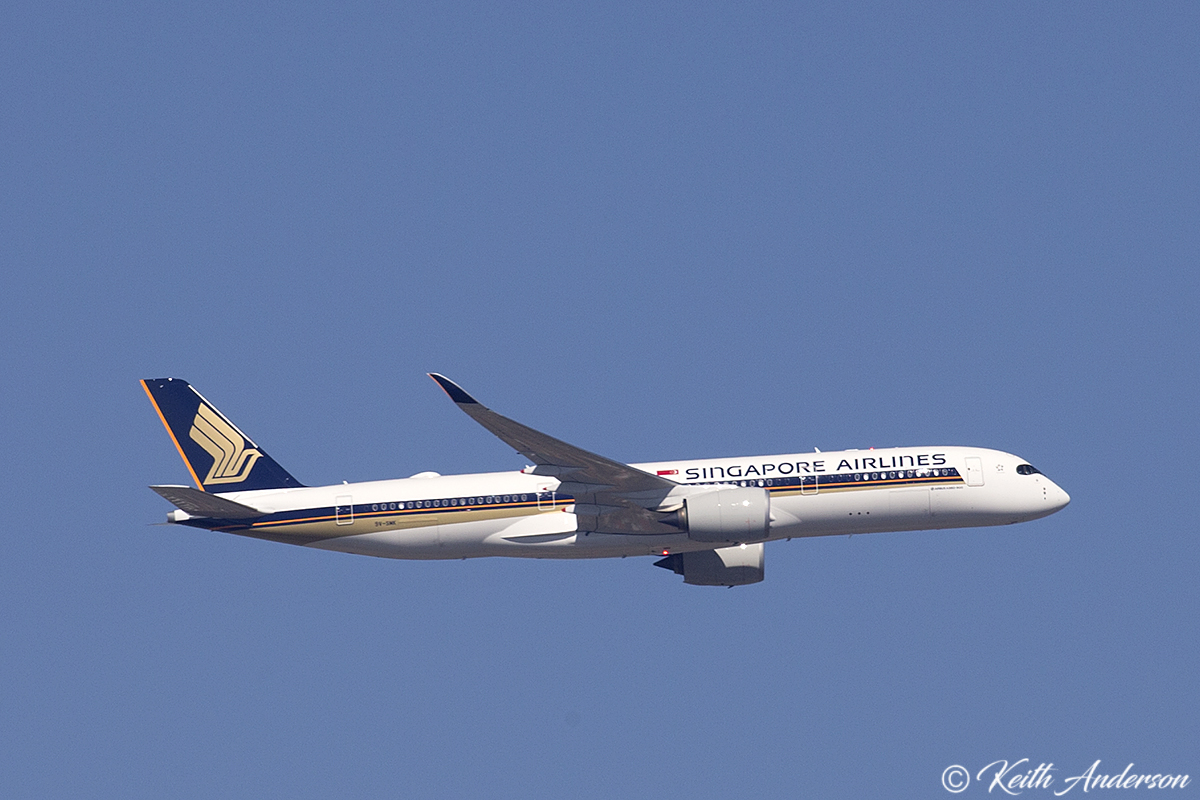 AviationWA wishes to thank Singapore Airlines and Perth Airport for their kind assistance.