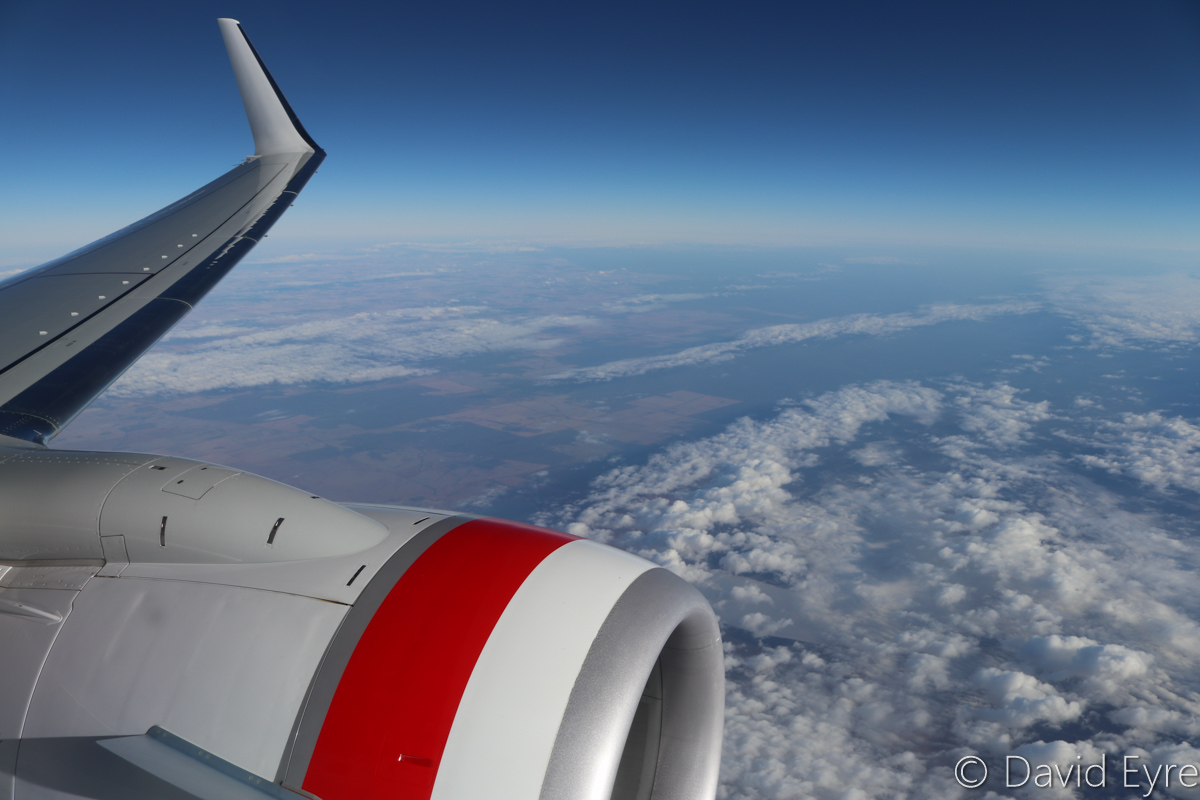 22 March 2017 Copyright © David Eyre
COPYRIGHT NOTICE: All photographs and videos displayed on this website are copyright protected and may not be used, sold, copied or reproduced without express written permission of the photographer. If you wish to obtain or use a photo, please email AviationWA@gmail.com. 
The author recently enjoyed the opportunity to fly on Virgin Australia's Boeing 737-800 from Perth to Kalgoorlie and return.
Besides being my first flight on Virgin Australia, it was also my first opportunity to depart from Perth's relatively new Terminal 1 Domestic.
Perth to Kalgoorlie: flight VA1849
Check-in at Terminal 1 Domestic was easy, despite this being the first time I had used the electronic check-in kiosks. After entering my booking reference, it printed my boarding passes for the outbound and return legs. The kiosk provided my gate number on the screen, telling me to go to Gate 49A (this changed later to Gate 47A).
My aircraft for this flight was Boeing 737-800 VH-YFW, named 'Turquoise Bay' (MSN 41037/5978). This aircraft was quite new – it first flew on 29 June 2016 and entered service with Virgin a month later.
I boarded the aircraft at 6:54am, only a few minutes before the schedule 7am departure time.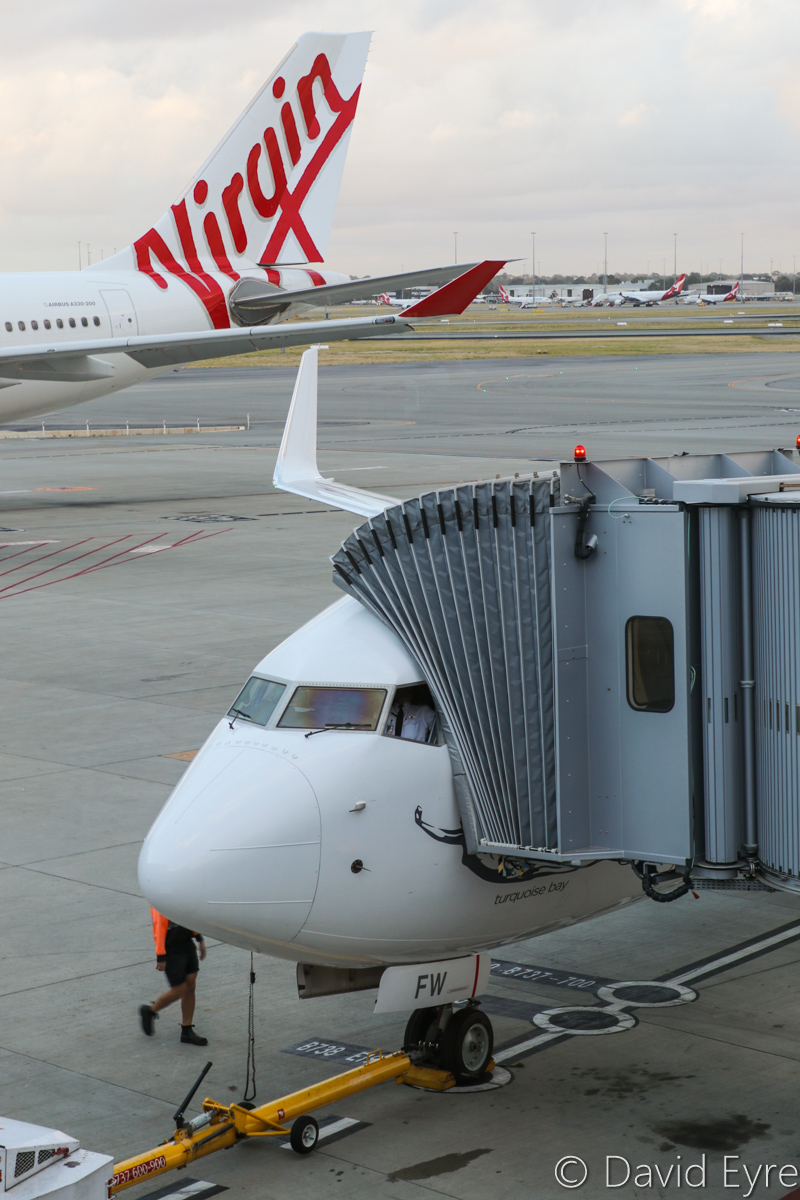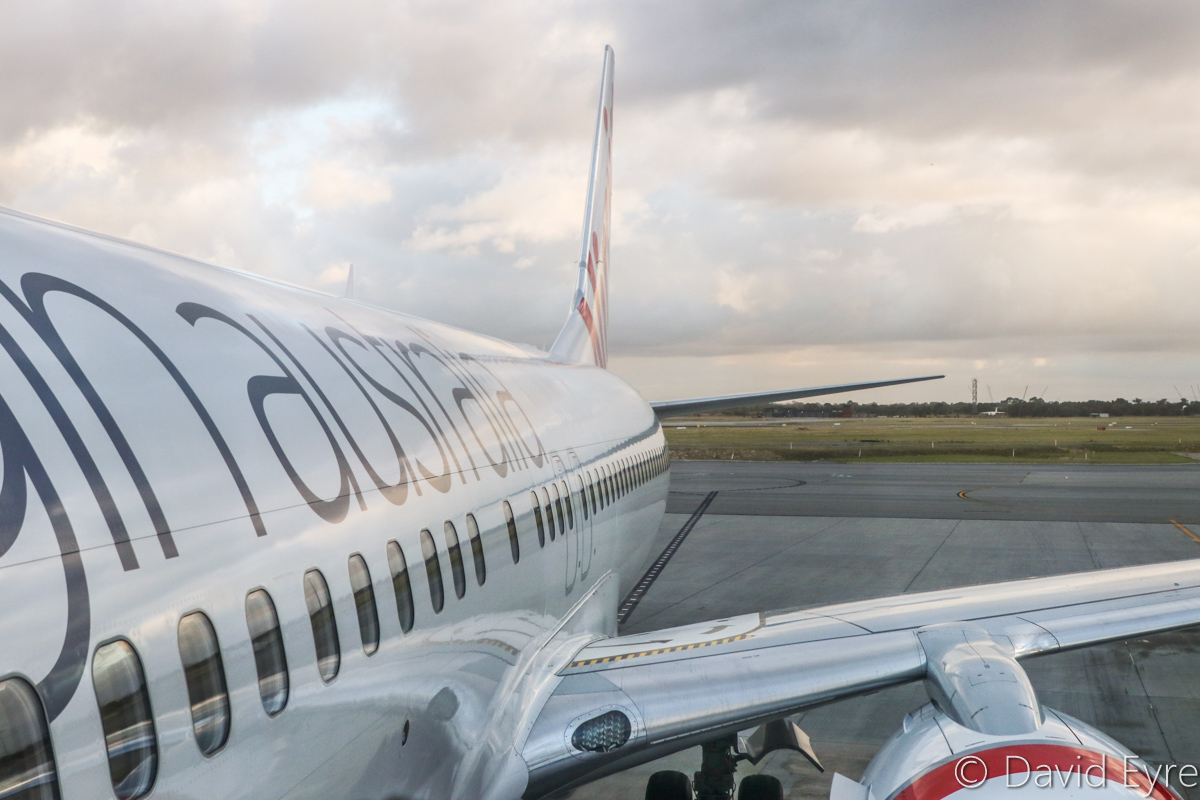 My seat was 7A, a window seat on the left side, near the front of the Economy Class cabin, ahead of the engines.
Whilst waiting for pushback and engine start, I enjoyed sunrise and the view of Terminal 1 International, including a Garuda Airbus A330-200 and Jetstar A320 – both departing to Bali – as well as an Air New Zealand Boeing 787-9 Dreamliner departing to Auckland.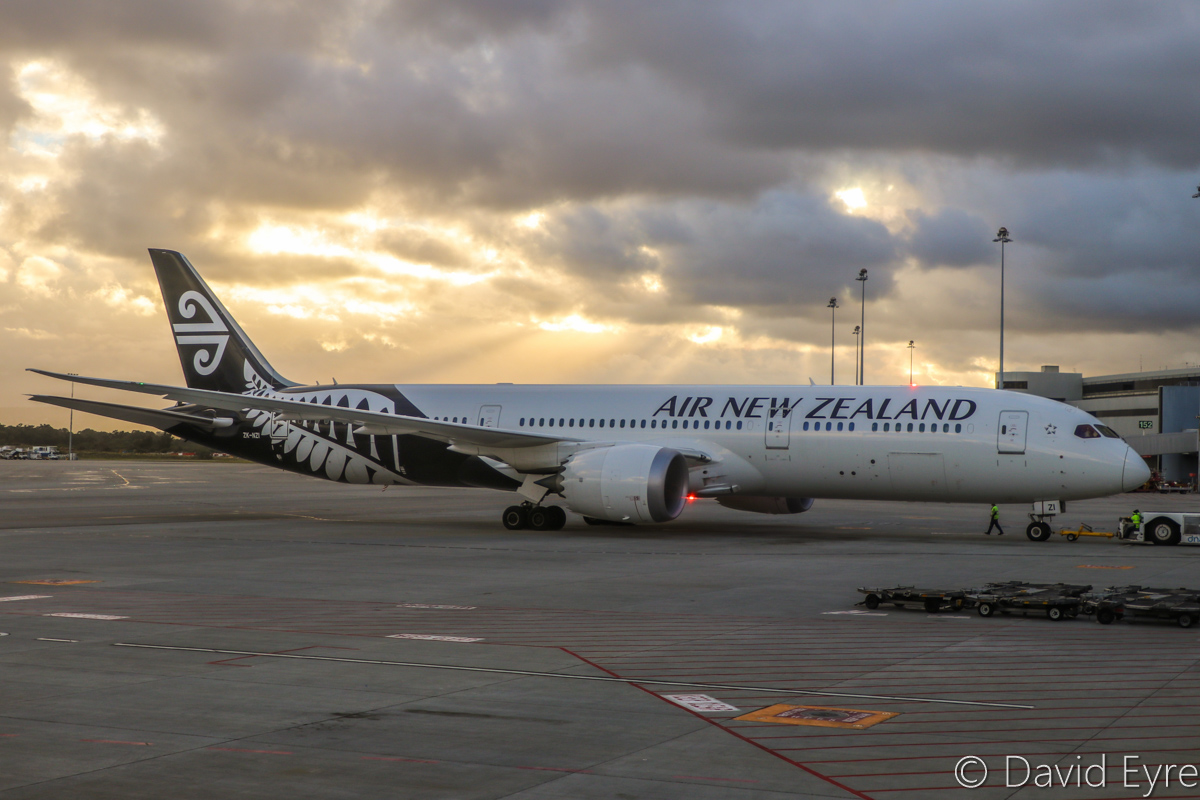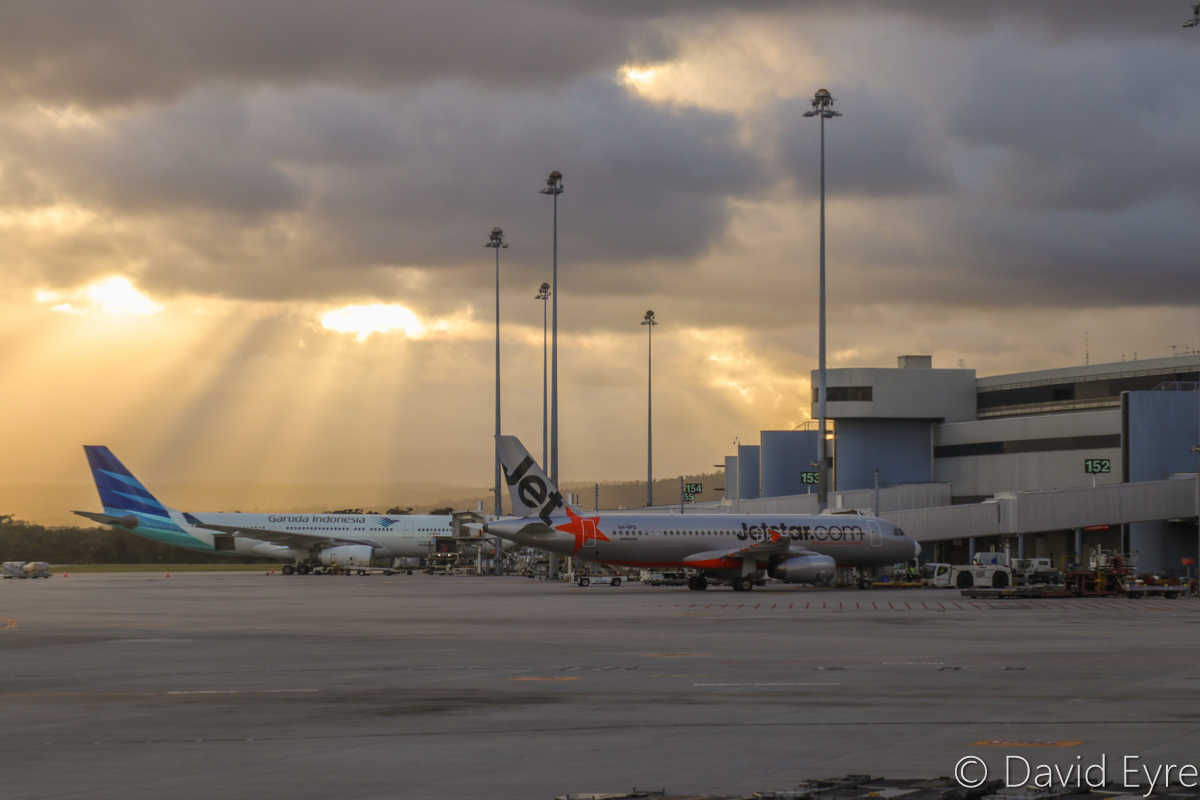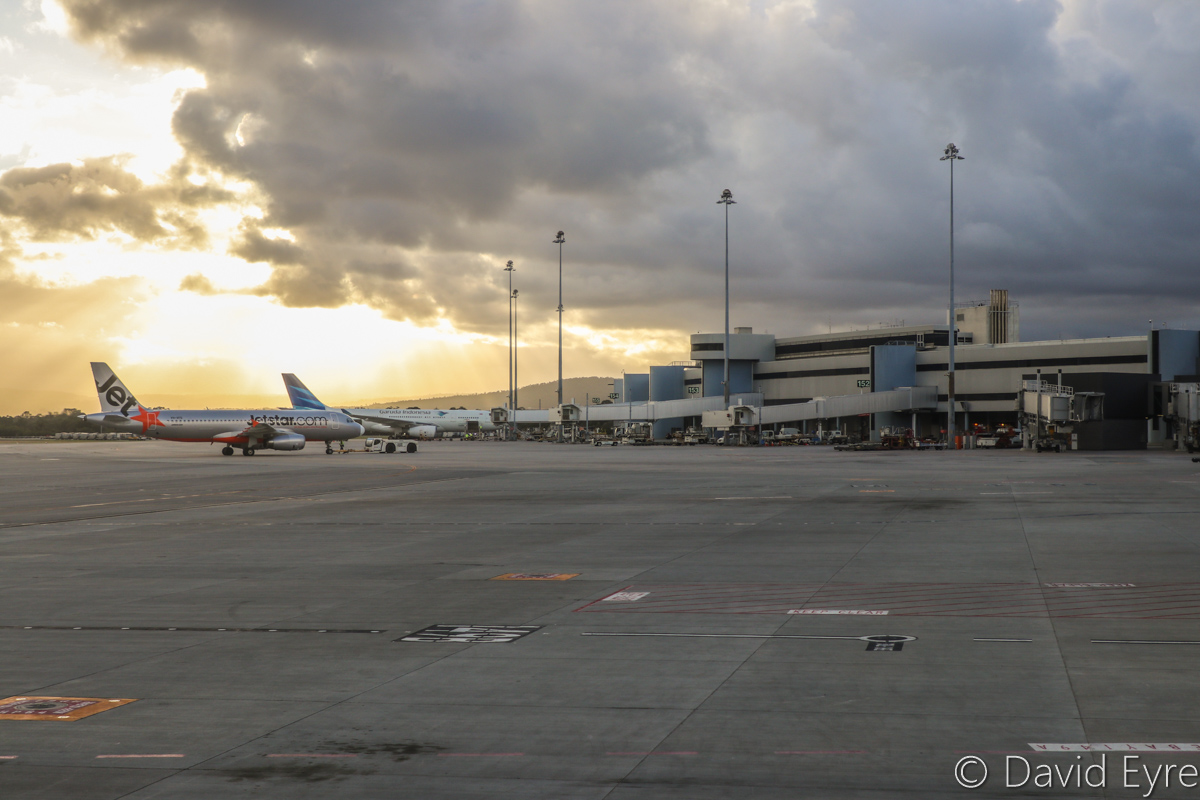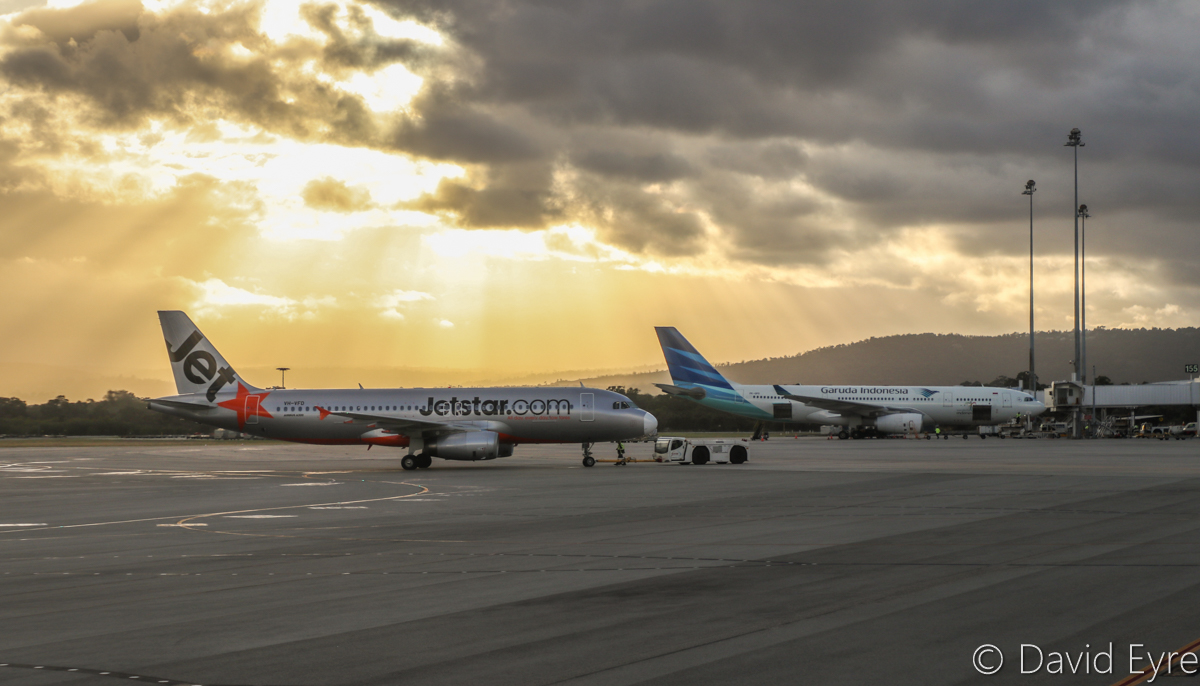 At 7:05am, we began pushback and engine start from Bay 147A, then taxied out along taxiways T and C. Along the way, we passed a number of  aircraft, including Virgin Australia A330-200, Boeing 737-700 and -800s and Fokker 100s; a Fokker 70 and Fokker 100s of Alliance Airlines, Rex Saab 340B and an all-white Virgin 737-300 freighter (leased from Airwork).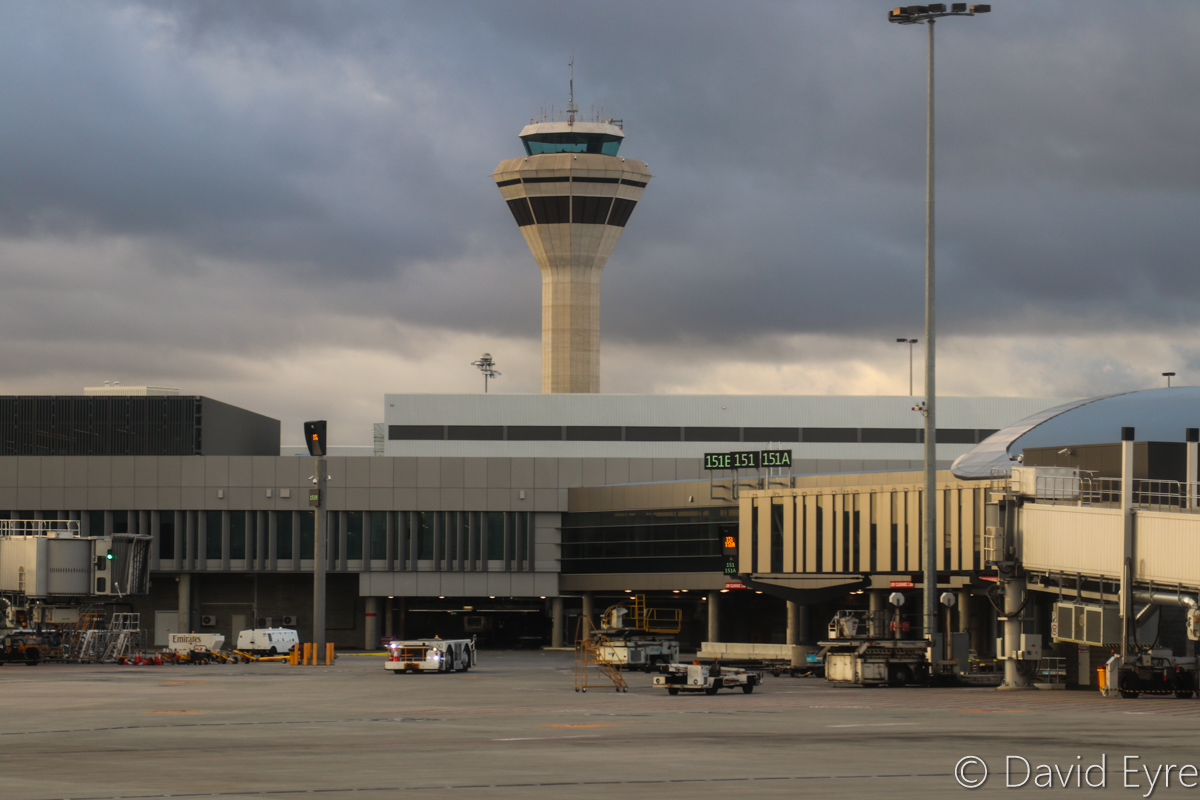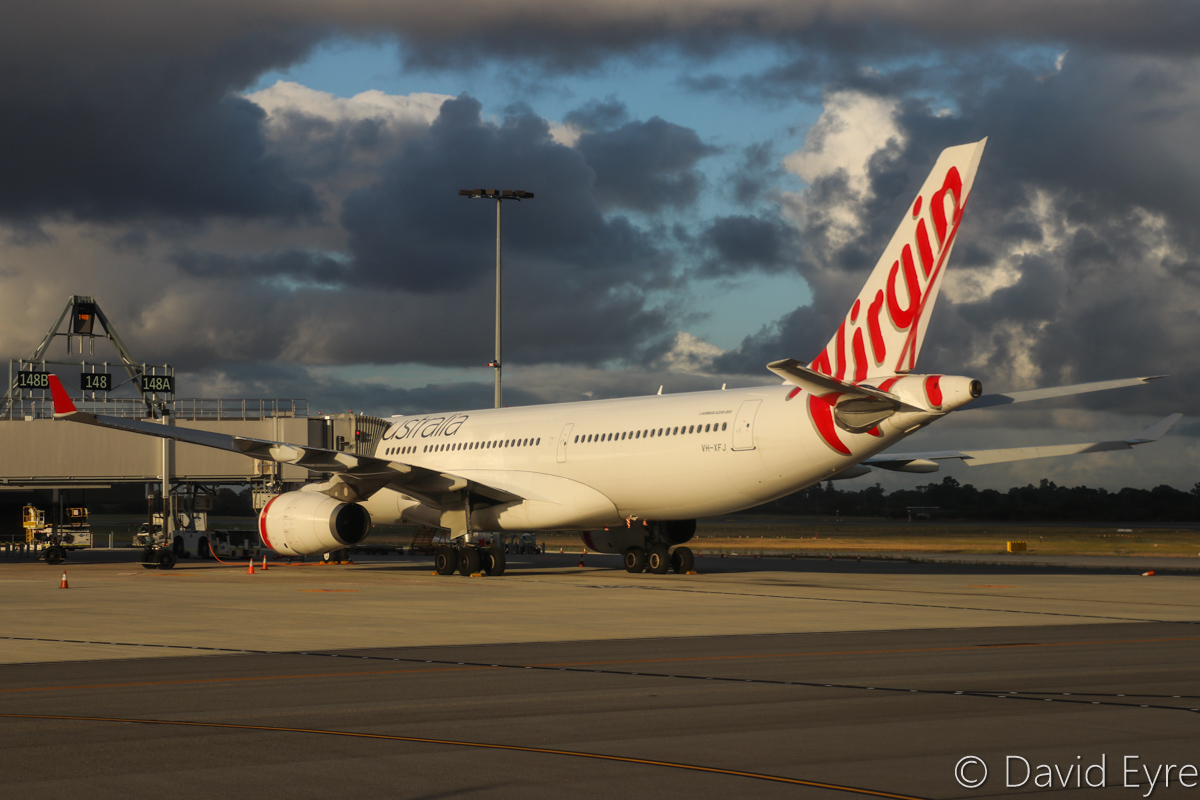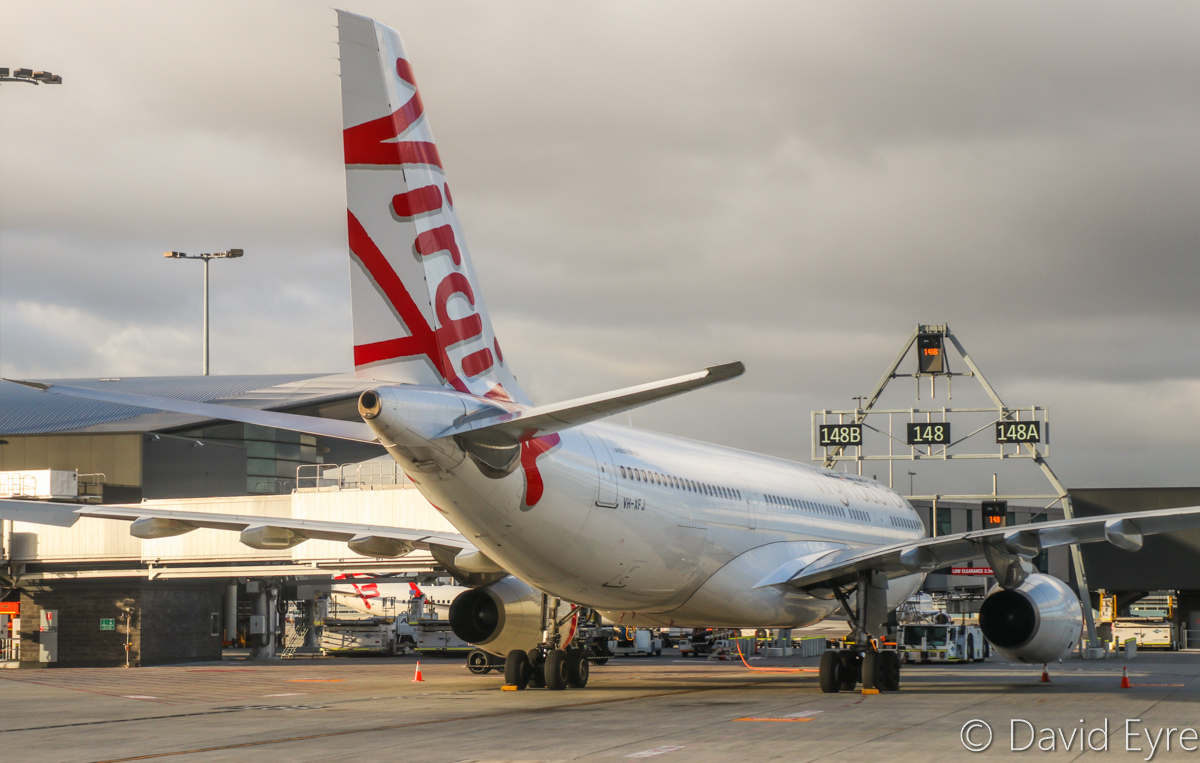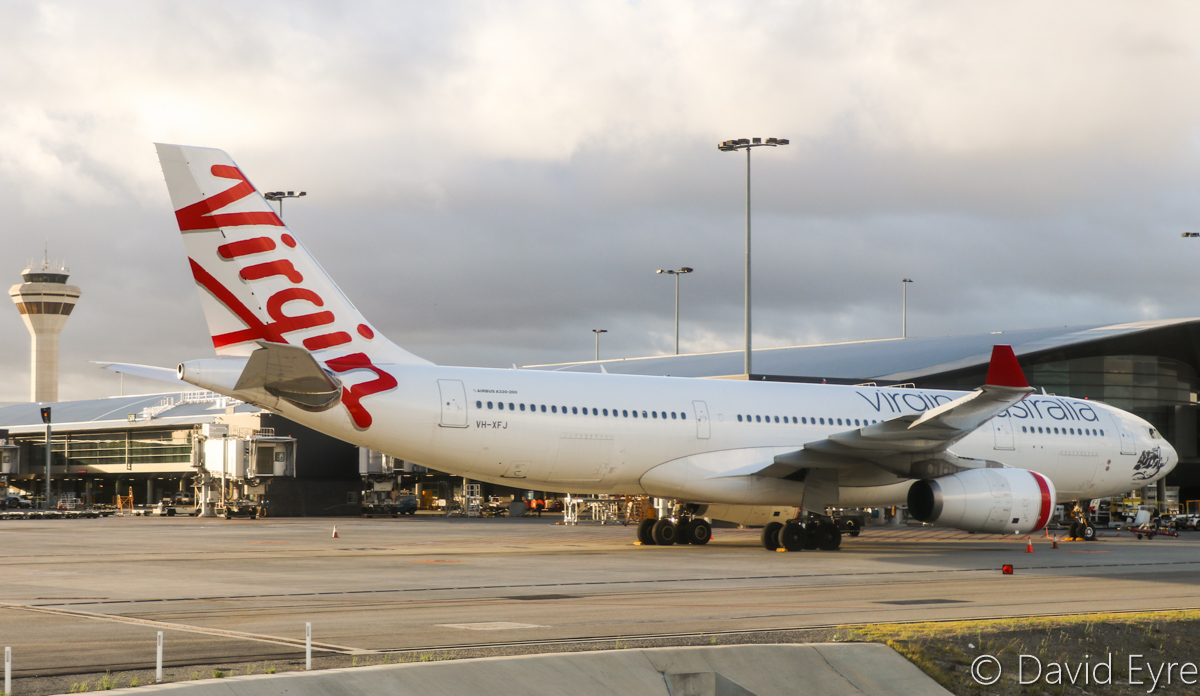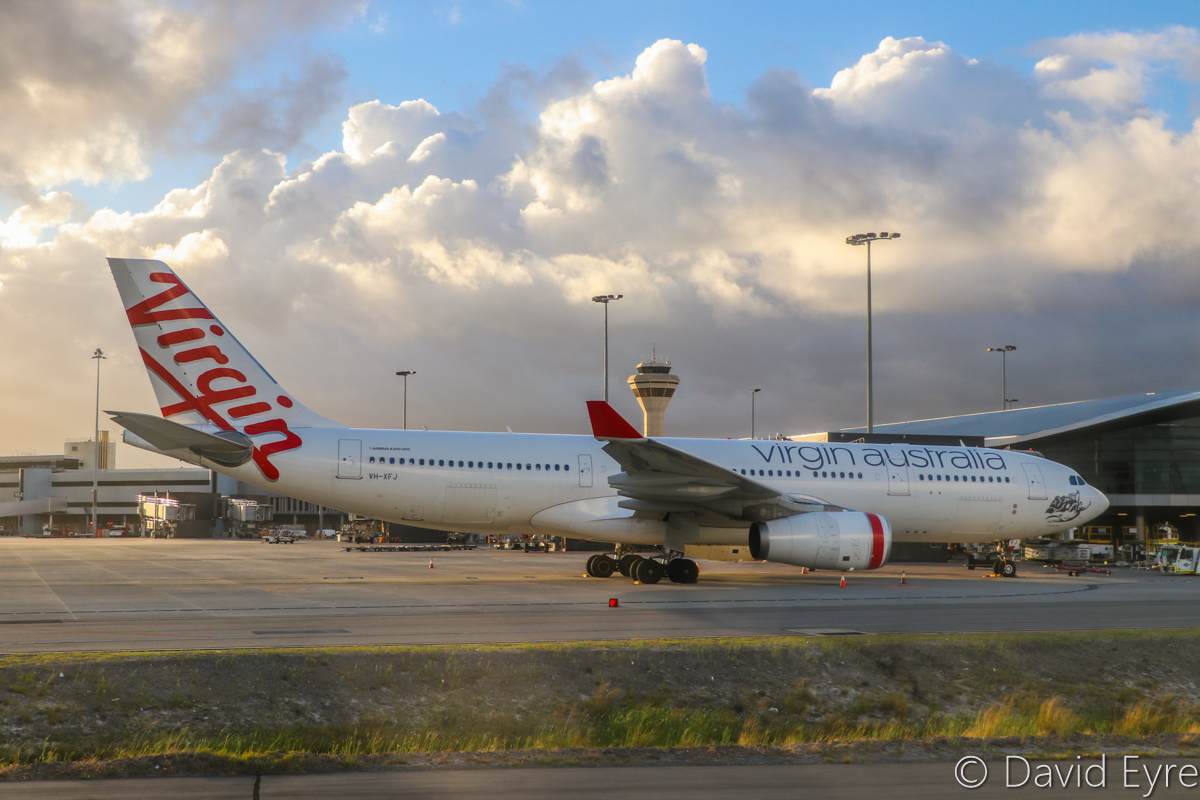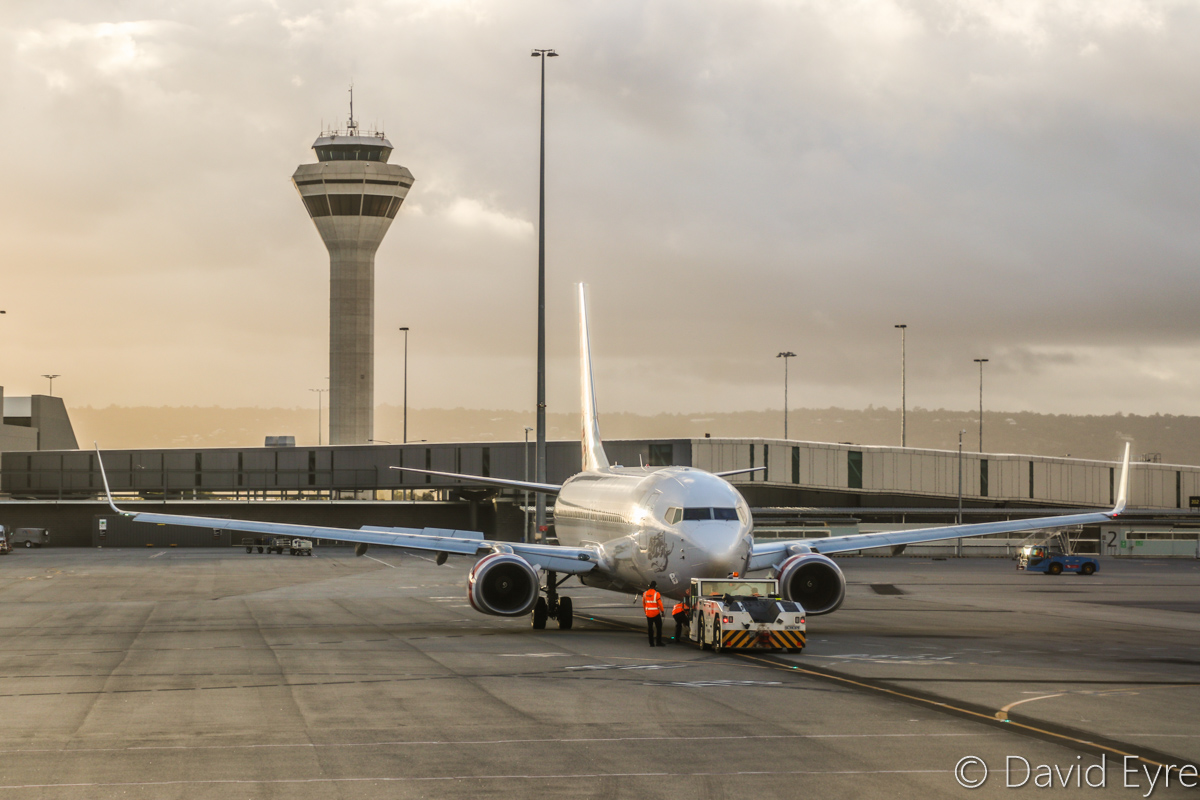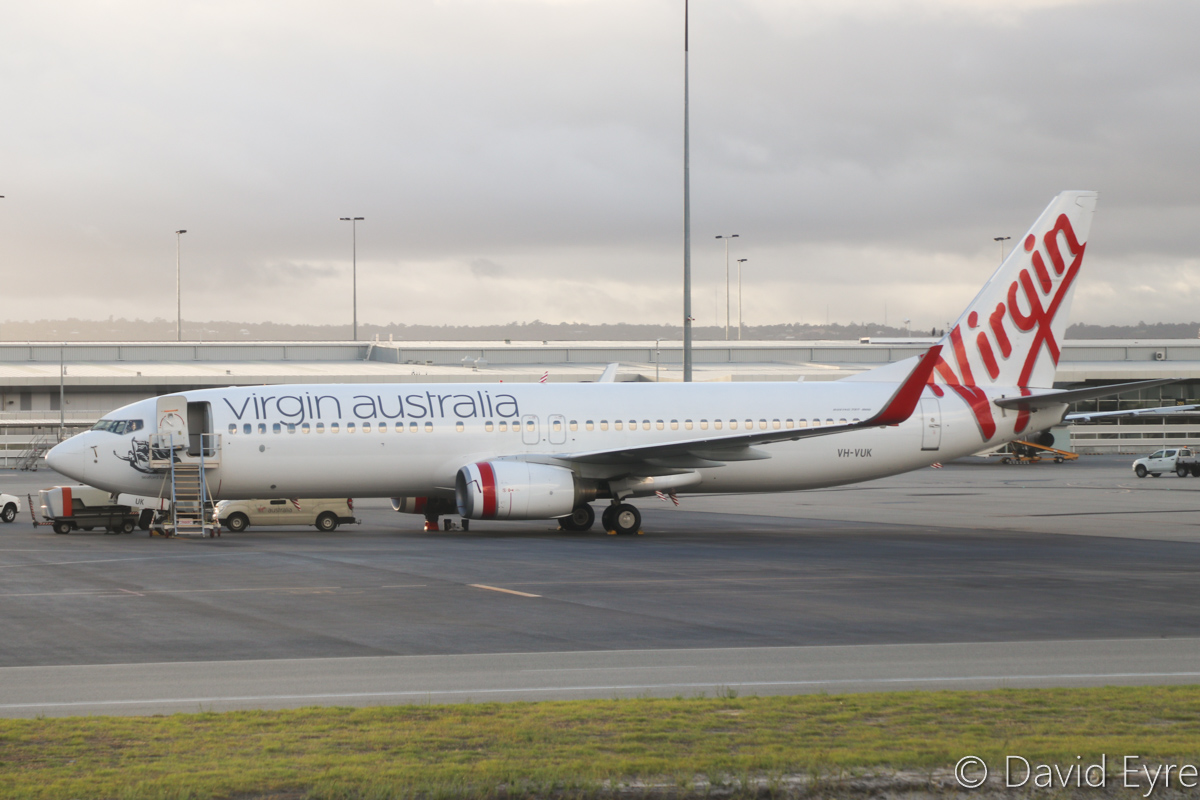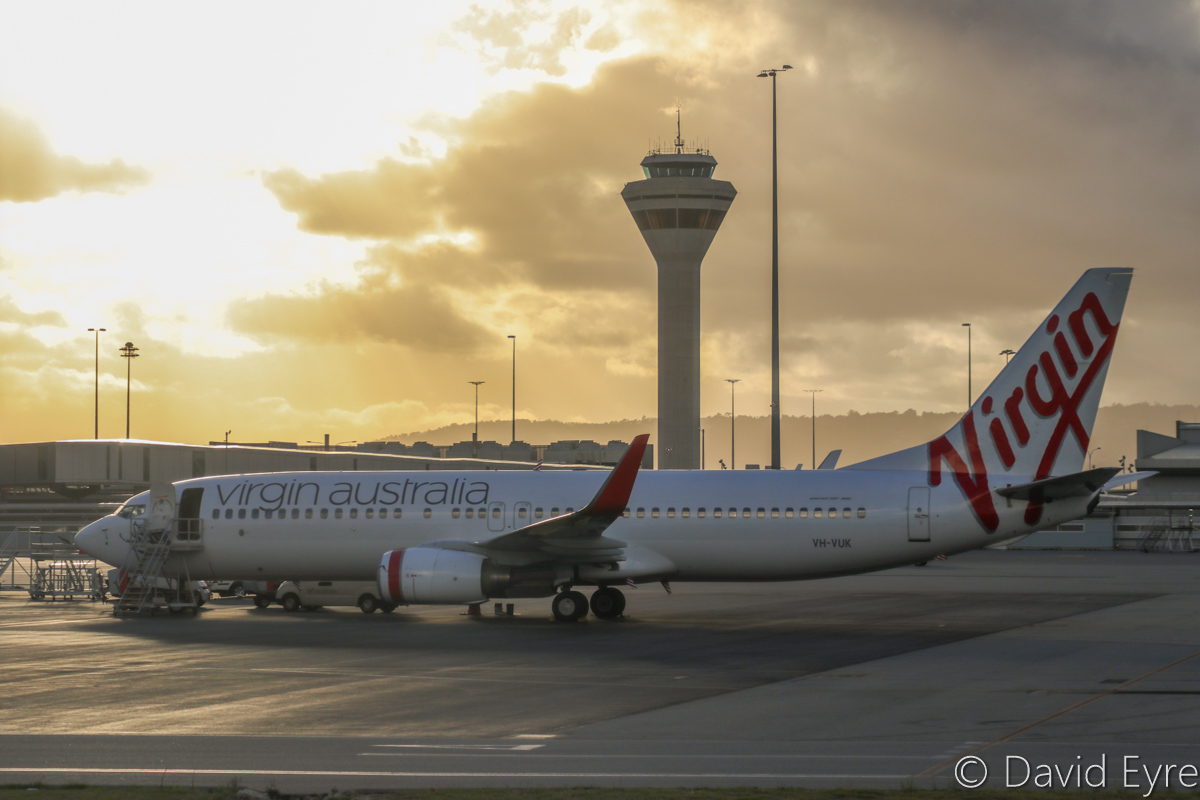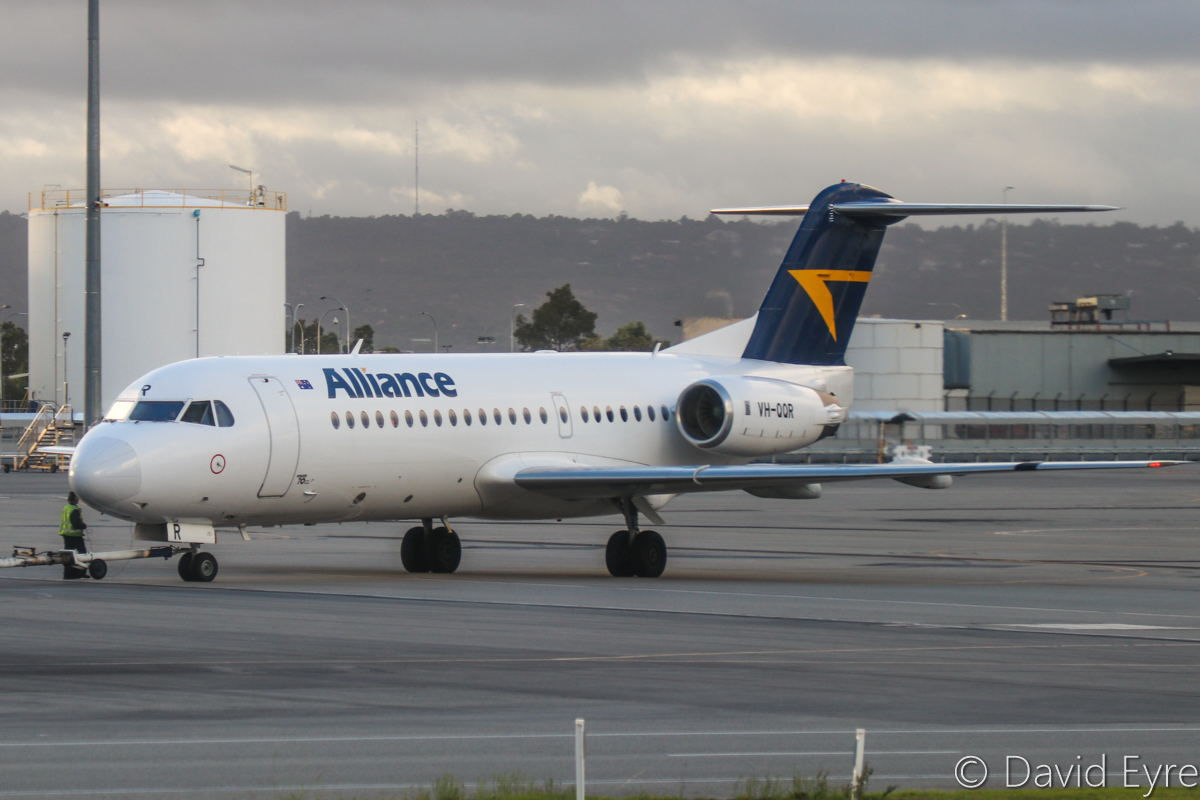 We held on taxiway C6 for the Air New Zealand 787 to take-off from runway 03.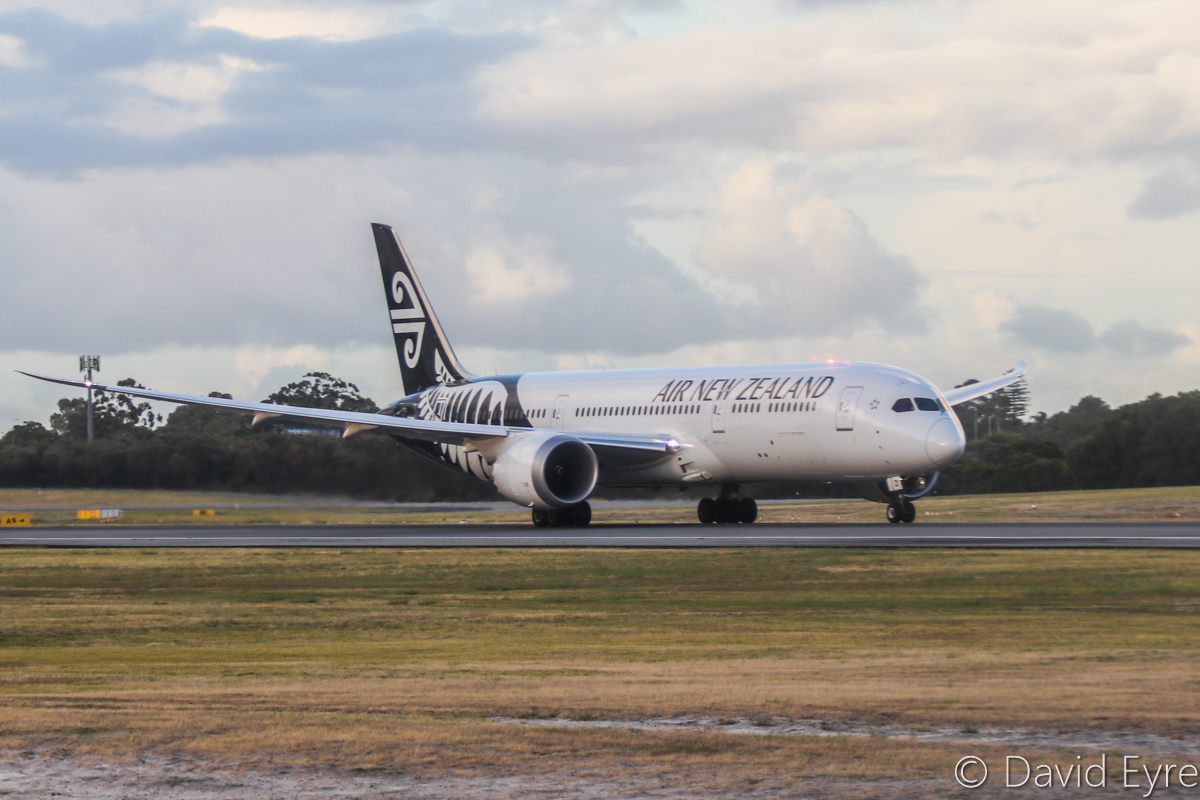 After crossing runway 03 along taxiway V, we lined-up on Runway 06. As we began the take-off roll, Qantas 737-800 VH-XZJ 'Mendoowoorrji', in Aboriginal art livery, was holding on the opposite taxiway, awaiting its turn to take-off.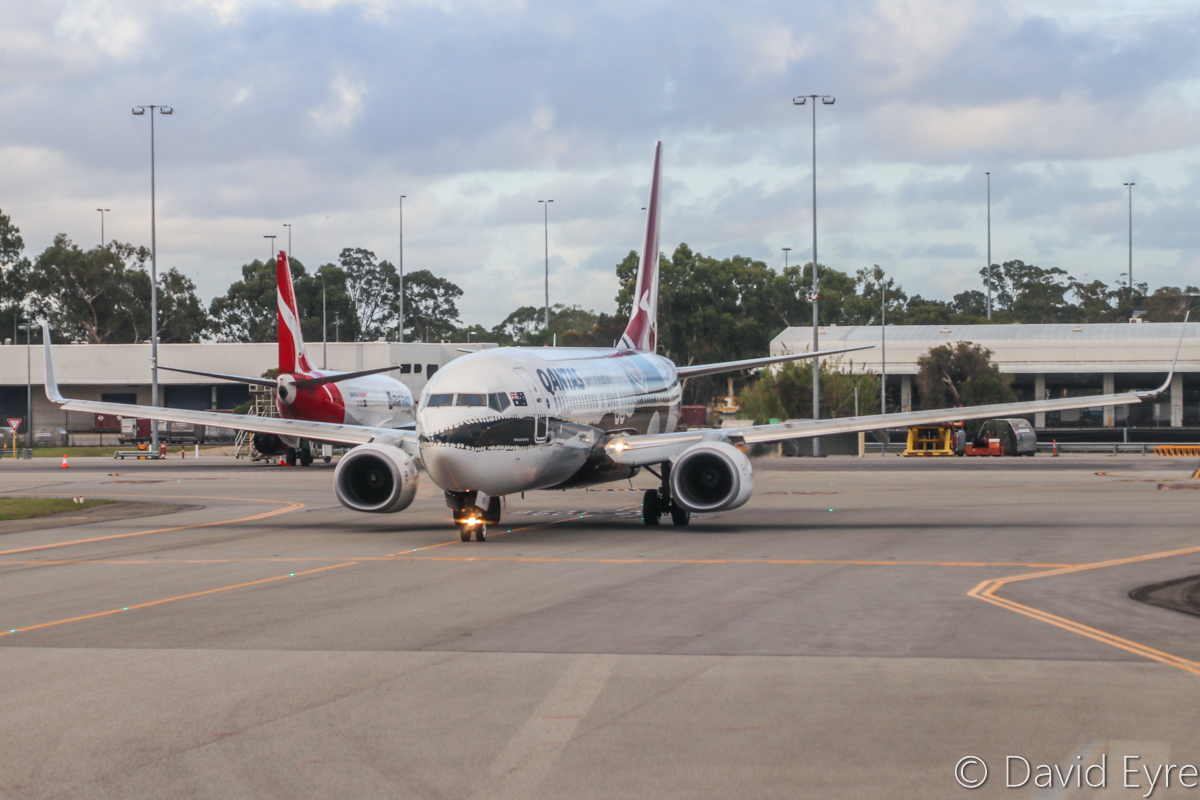 At 7:16am, we began our take-off roll from runway 06 and were above the clouds at around 10,000 feet four minutes later.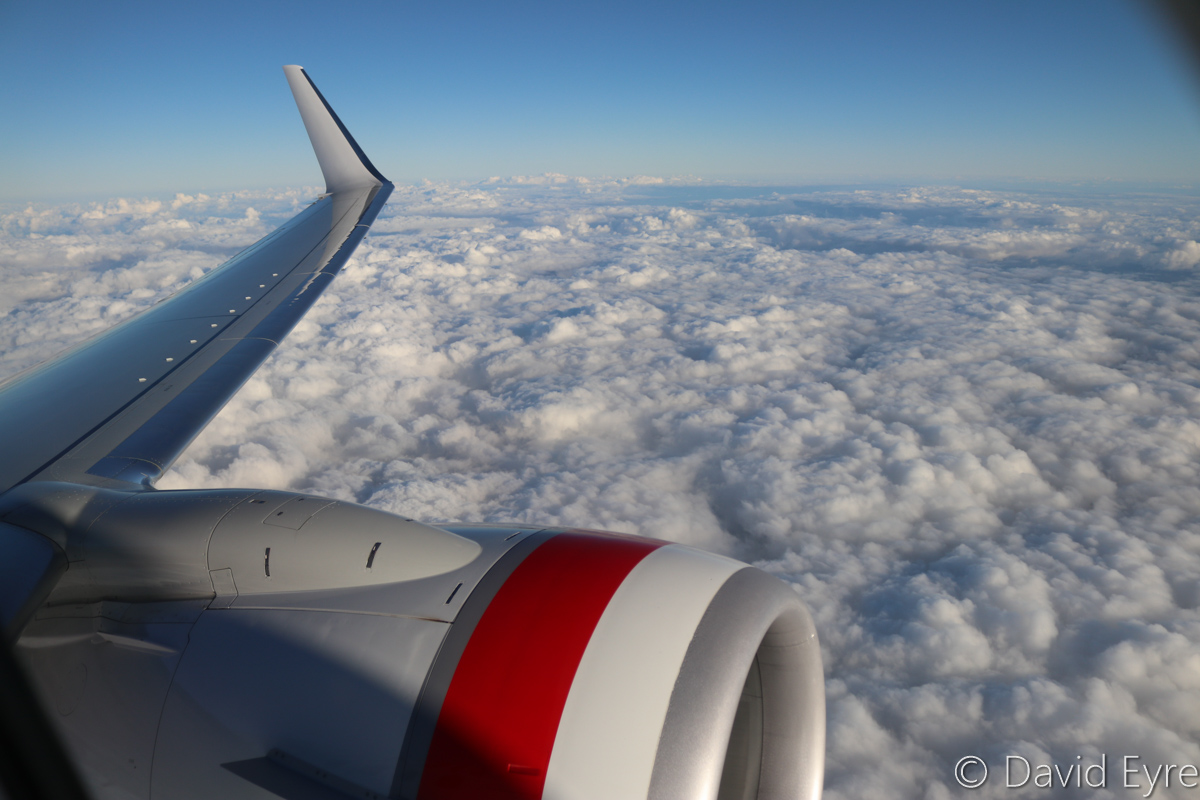 We headed to the AMANA waypoint, near Spencers Brook, about 65 kilometres northeast of Perth Airport. Our flight planned route took us along airway Y31 to KARAB waypoint, then along Y69 to BOSLI, and Y67 to a point just northwest of Kalgoorlie, for the approach to runway 11.
We passed to the south of the town of Northam at 7:24am, by which time we had reached 21,000 feet.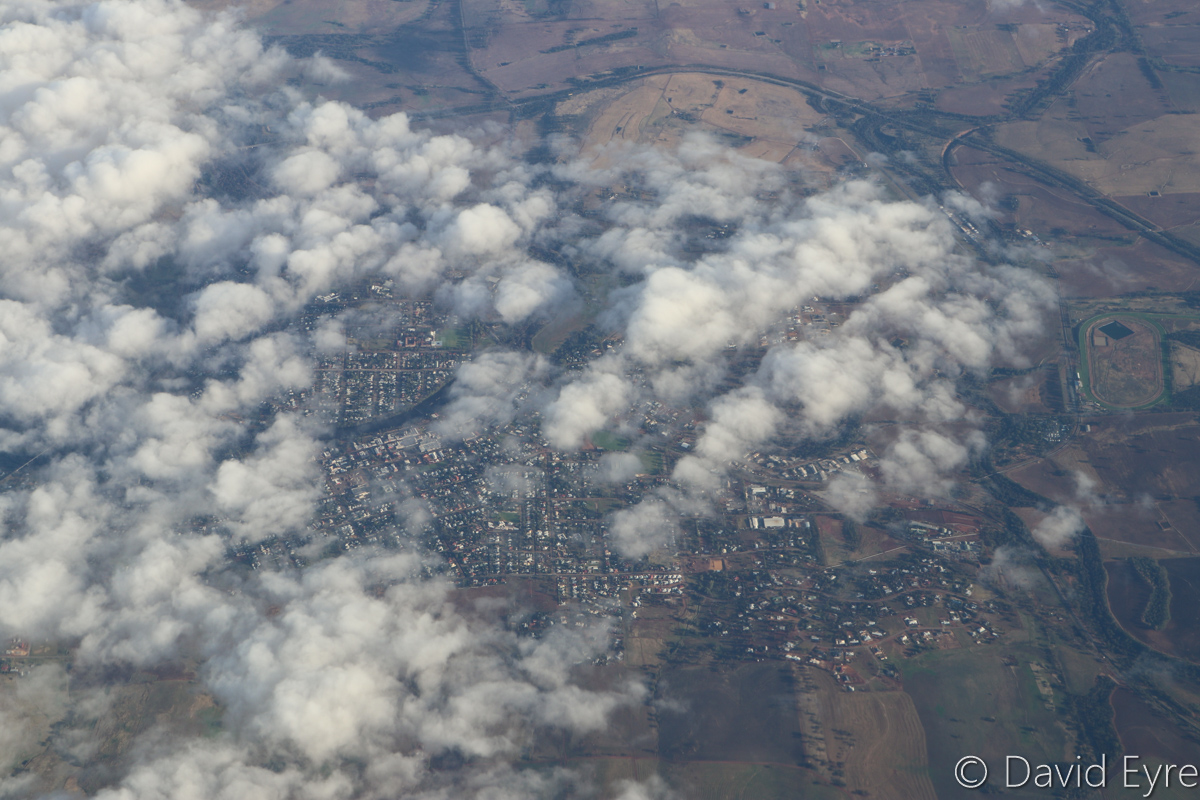 At 7:31am, we reached our cruise altitude of 33,000 feet, north of Kellerberrin.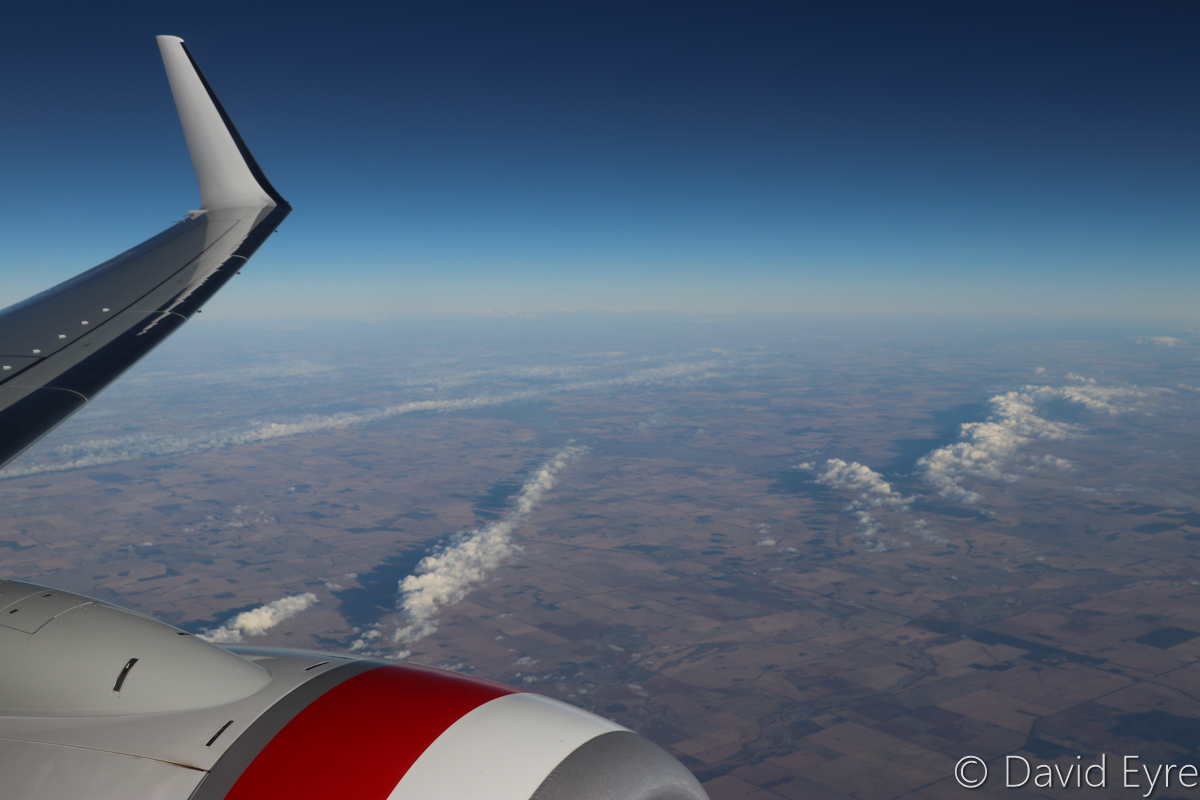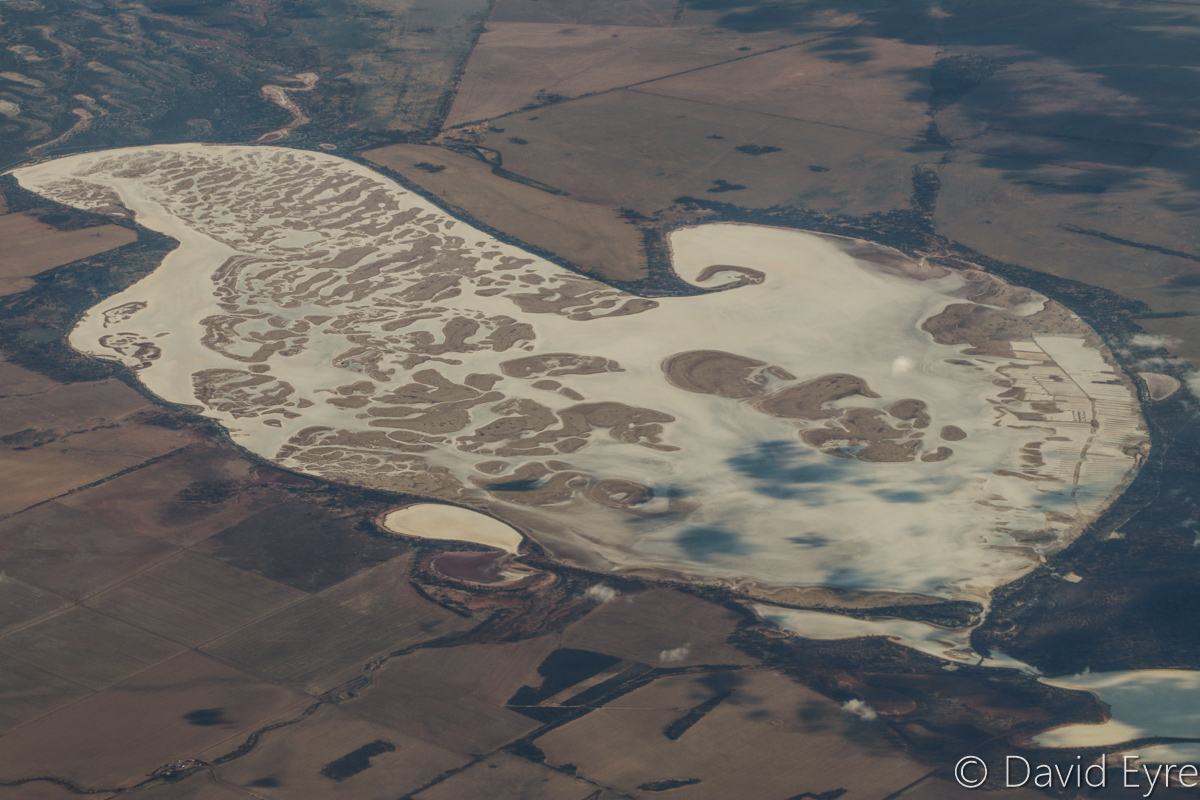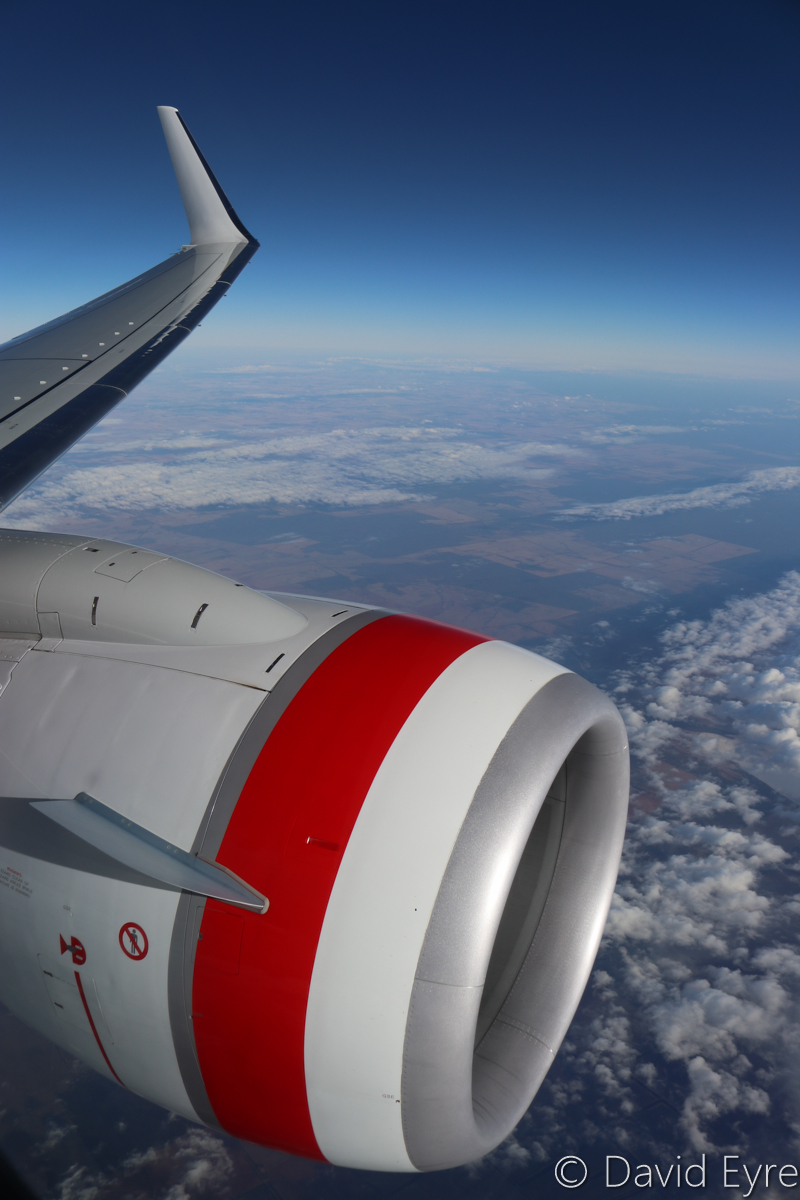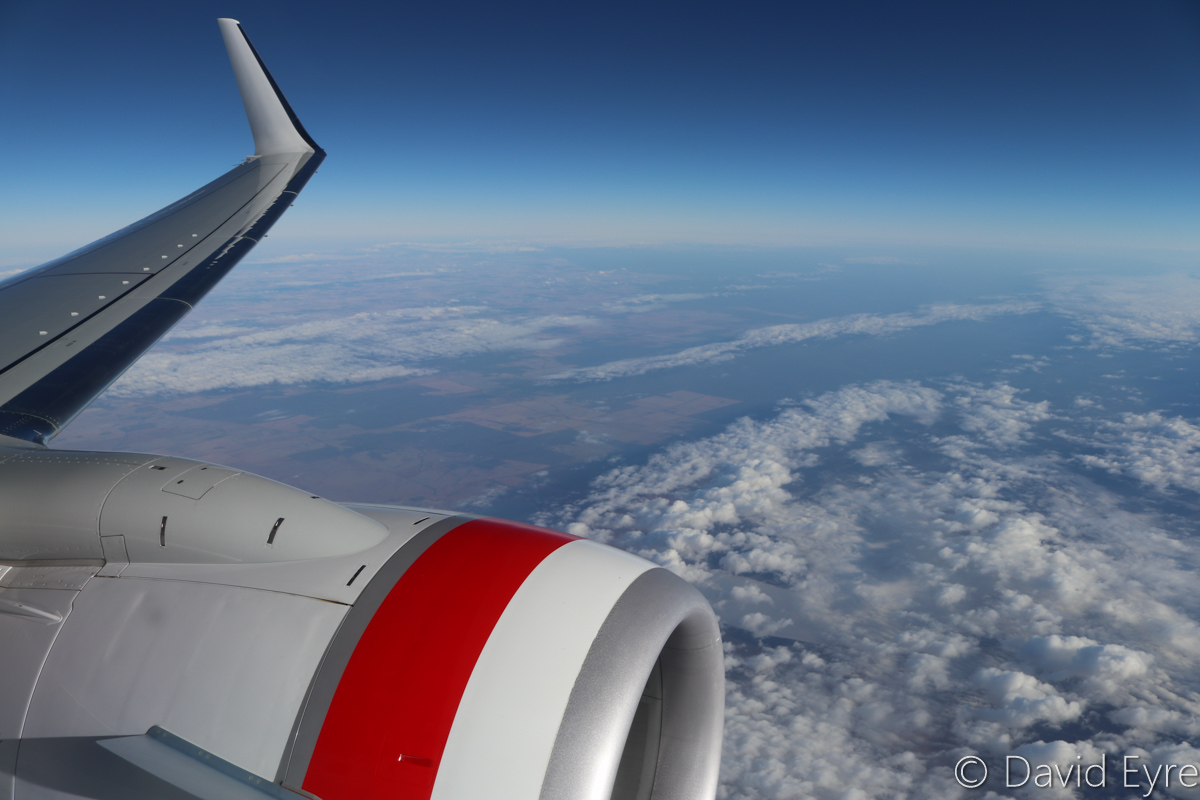 However, we only stayed at cruise height for 12 minutes, as by then we were north of Southern Cross and it was time to commence the descent to Kalgoorlie.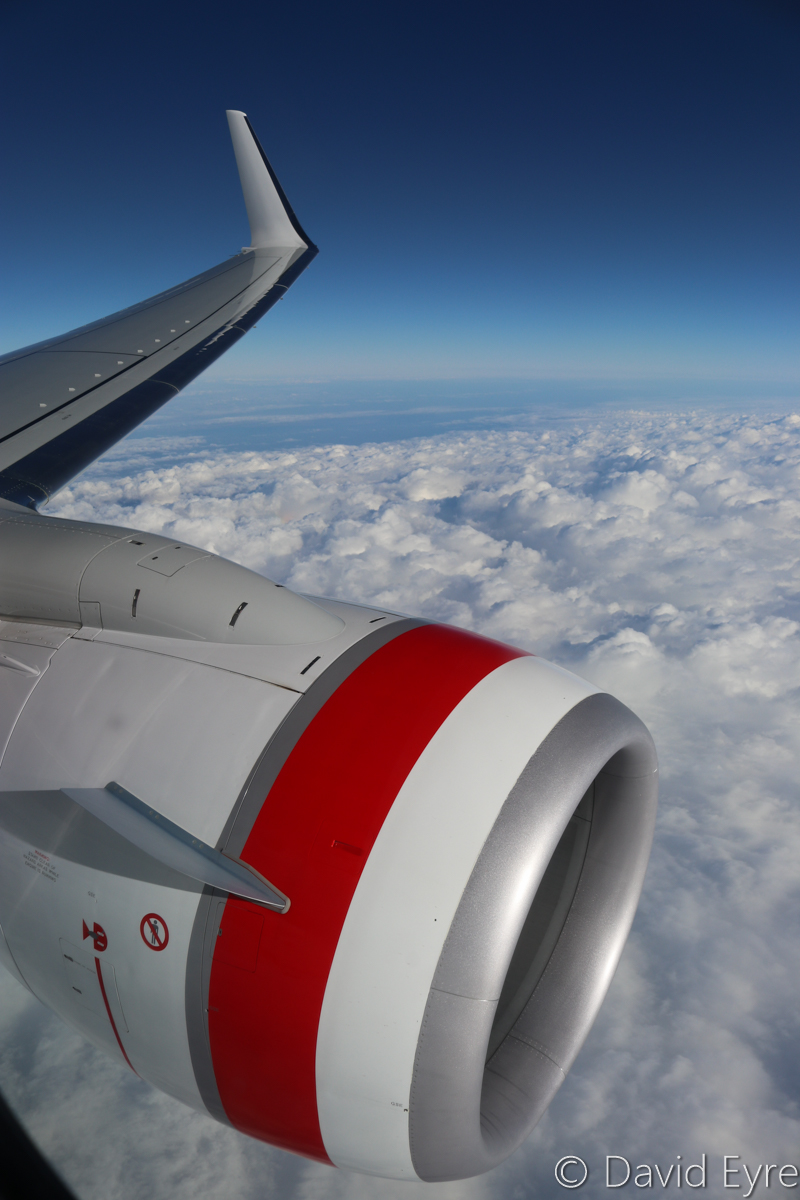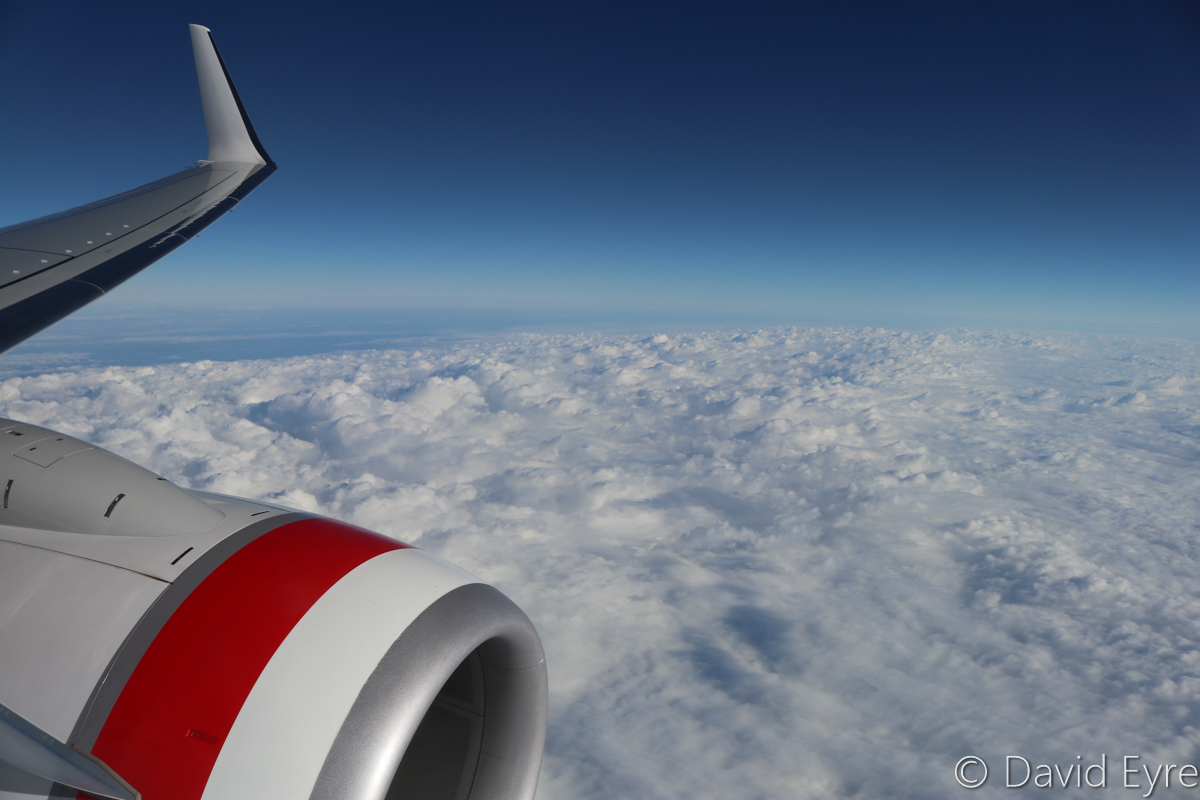 We landed on runway 11 at Kalgoorlie at 8:02am, 46 minutes after our take-off from Perth.
Kalgoorlie Aerodrome was built during 1928-1929. Ownership was transferred from the Commonwealth Government to the Shire of Boulder in 1989 and a new terminal and runway was opened in November 1992.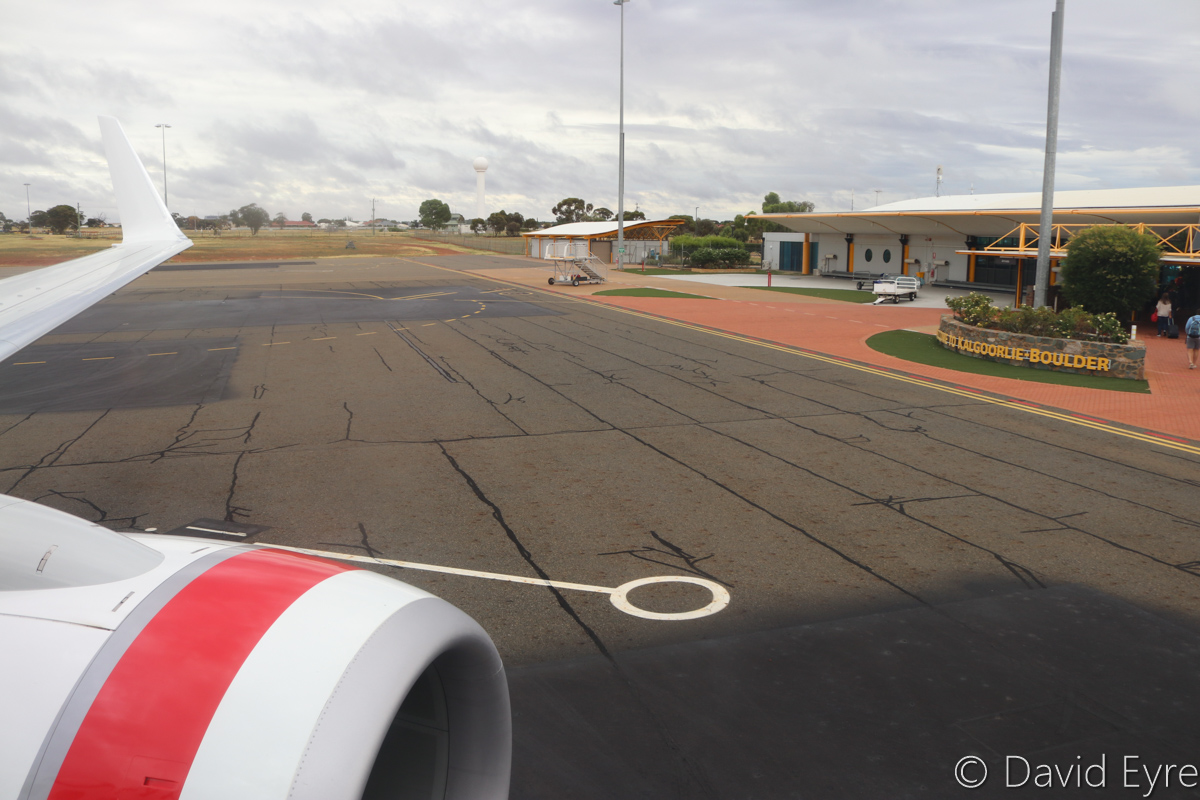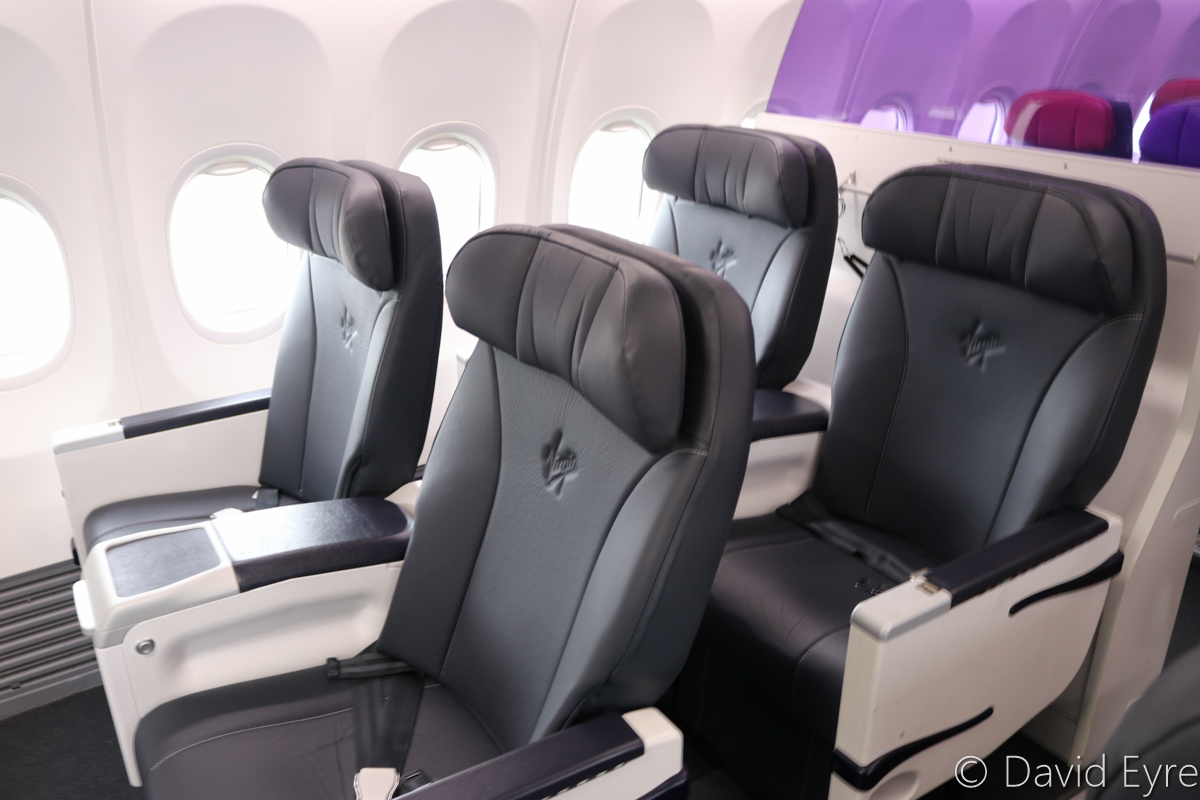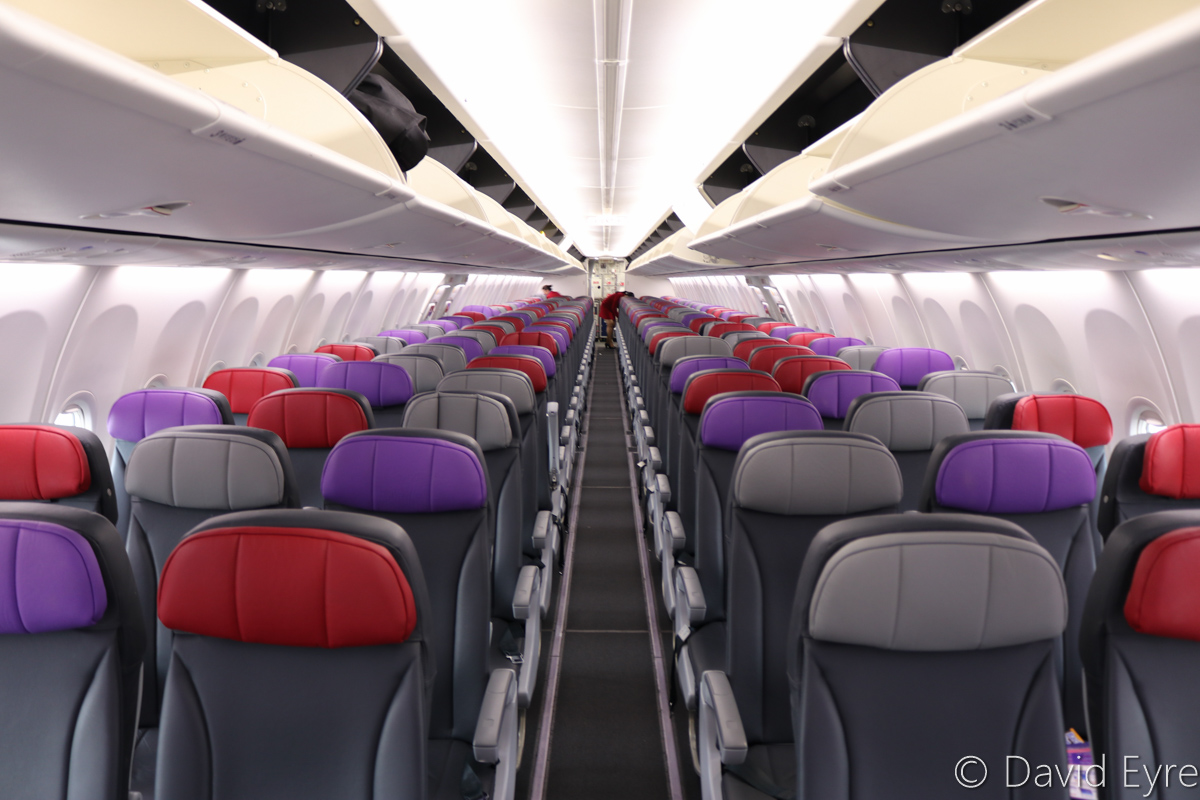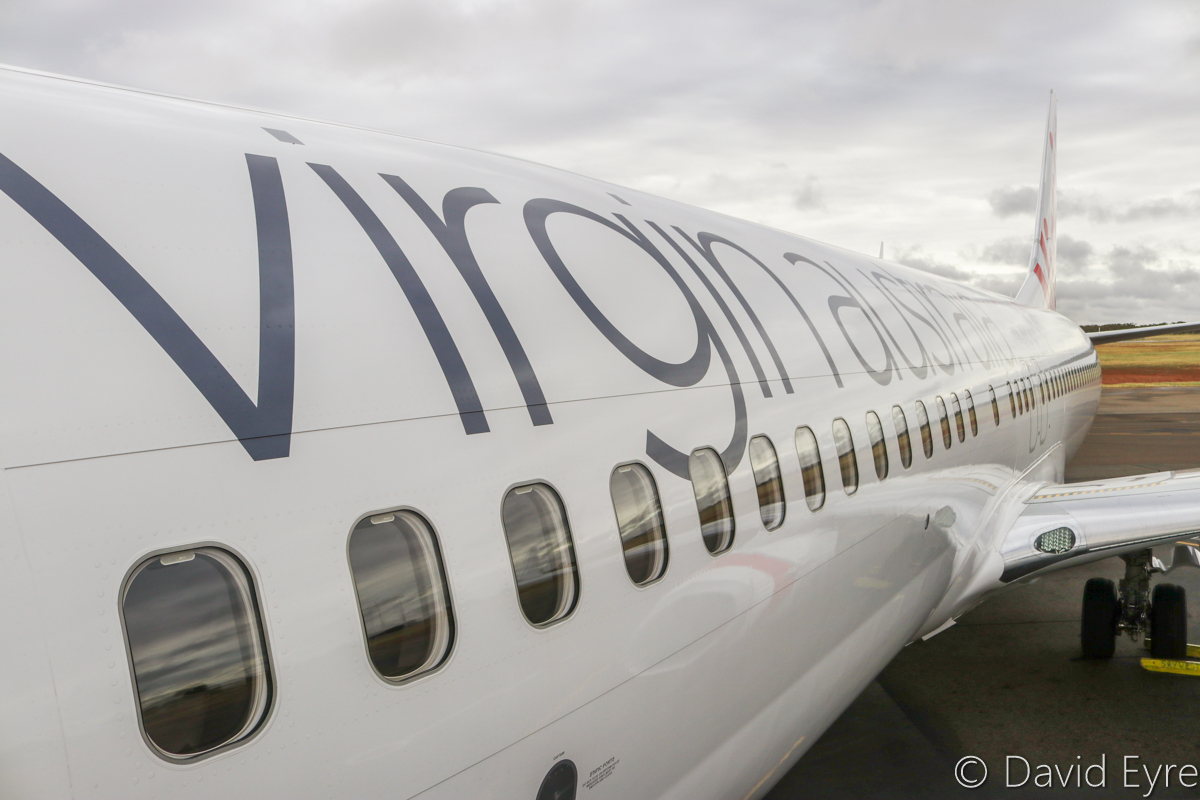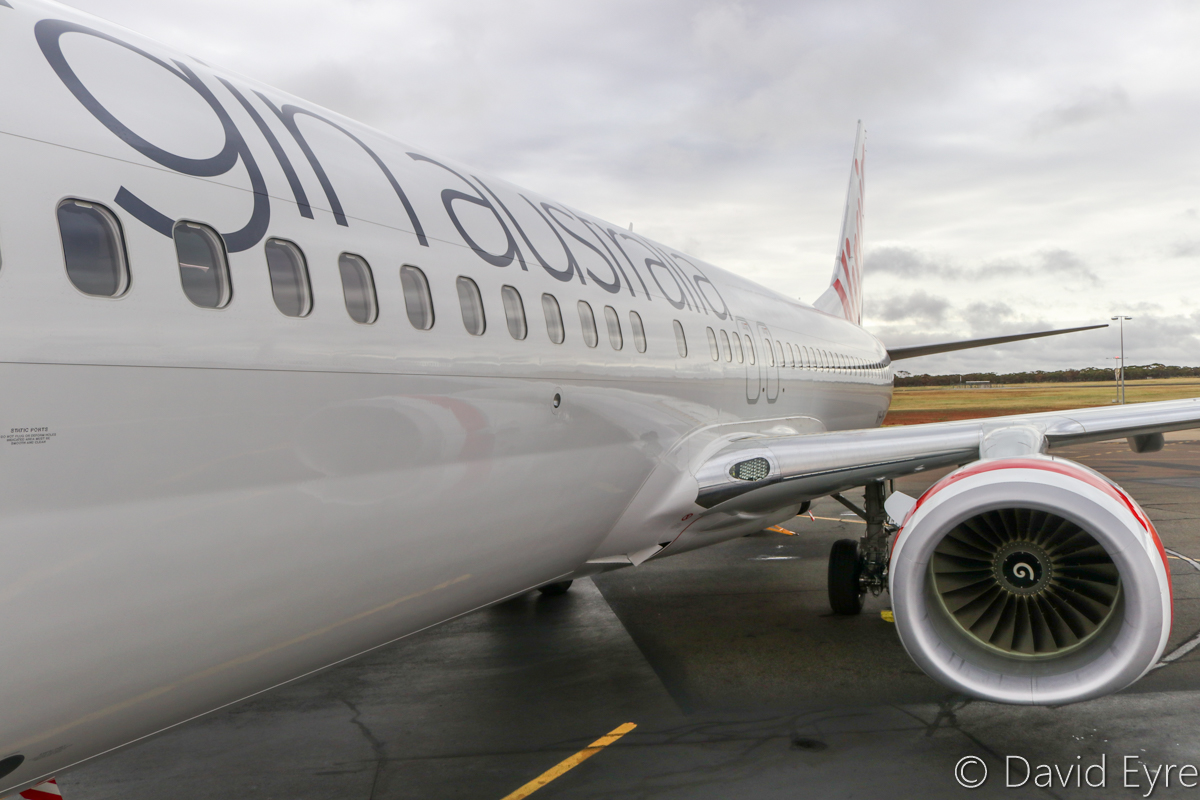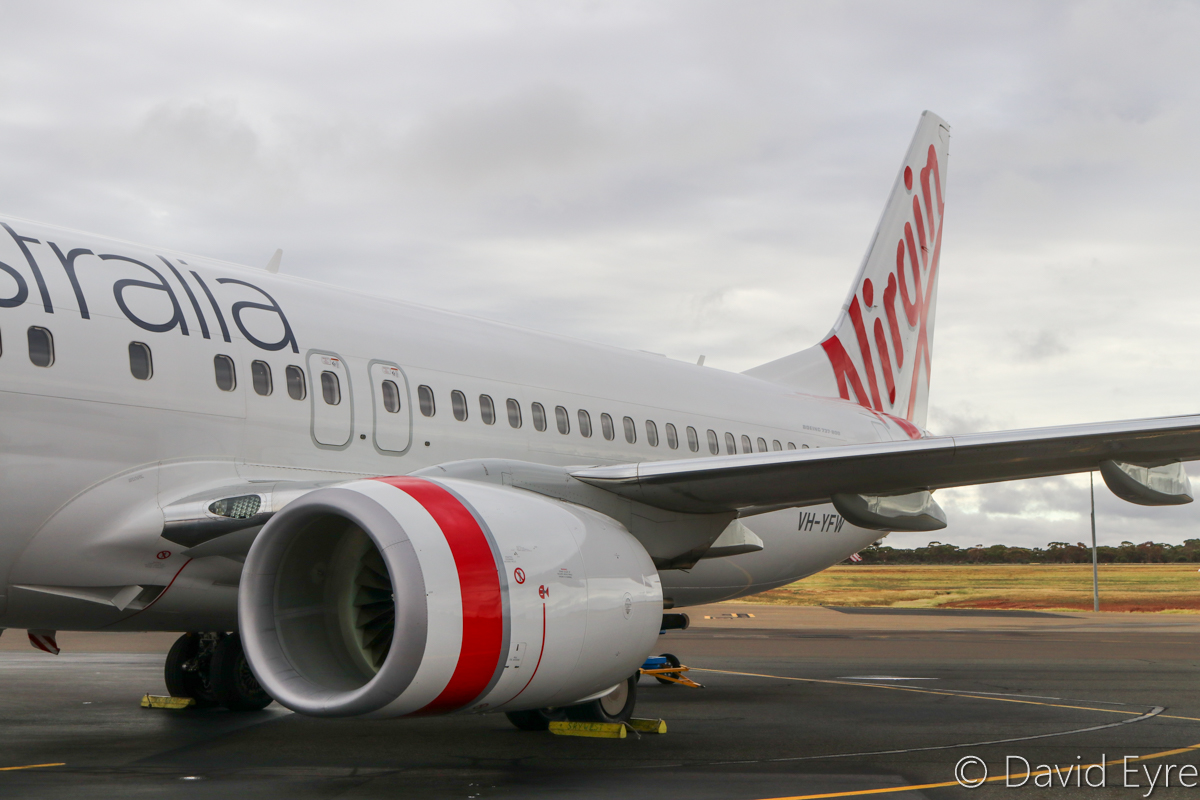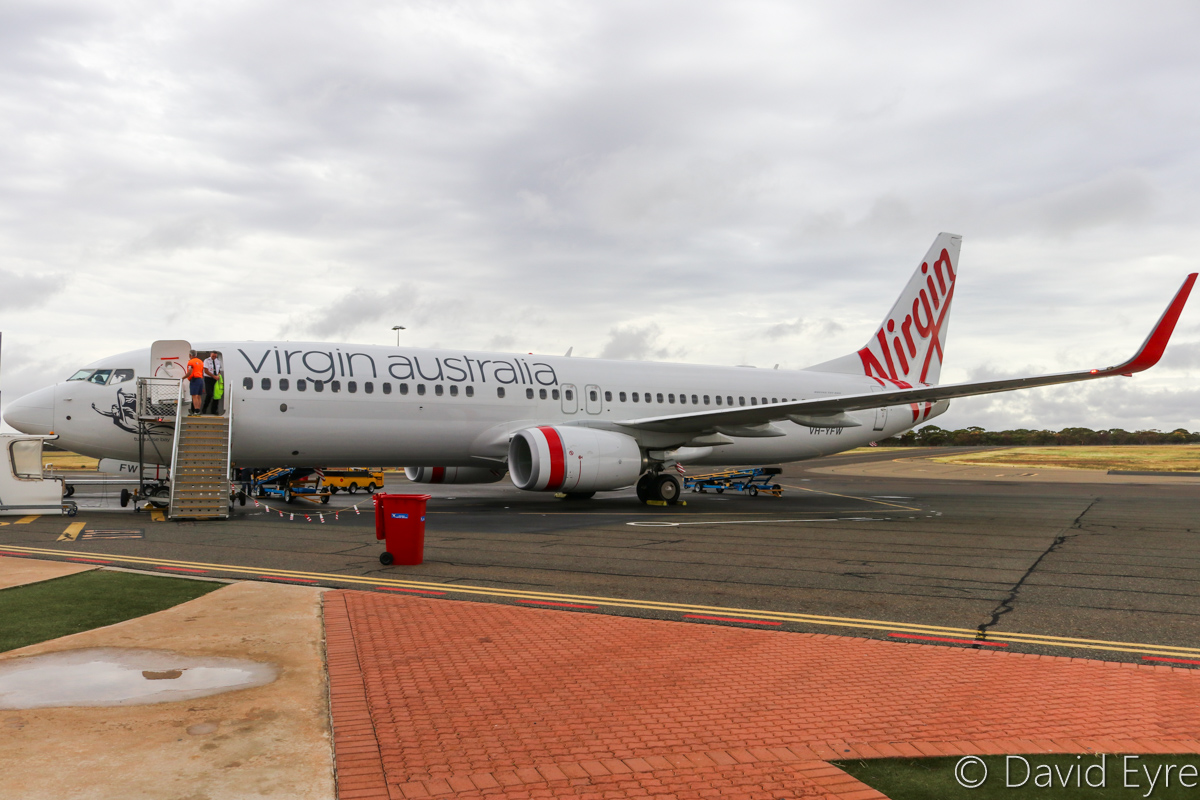 Kalgoorlie to Perth: flight VA1858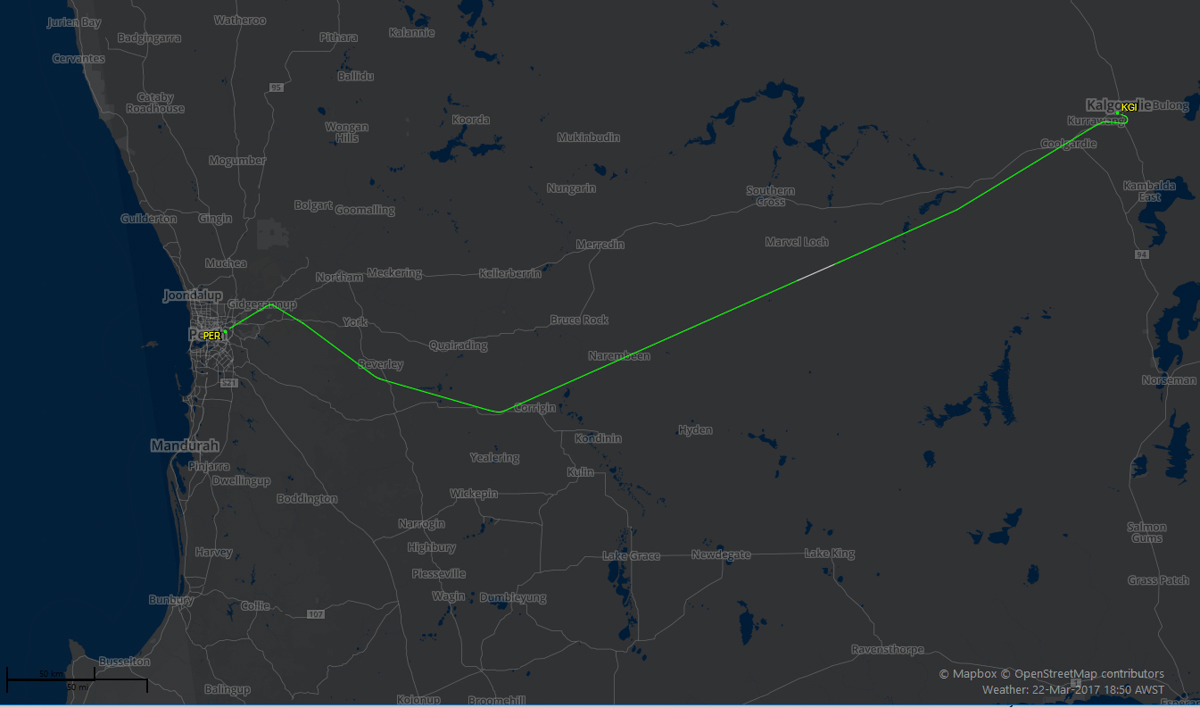 Kalgoorlie Airport Terminal was quite busy for its size, with our flight and a QantasLink Fokker 100 also due to arrive and depart almost simultaneously.
For this flight, my aircraft was Boeing 737-800 VH-BZG, named 'Vivonne Bay' (MSN 37822/3385). This aircraft was almost 7 years old, having made its first flight on 19 July 2010 and being delivered to Virgin Blue (as the airline was then known) on 1 August 2010.
Originally, this aircraft was intended to be registered as VH-VUW, but was instead registered as VH-BZG (Brett & Zahra Godfrey) after Virgin Blue's retiring CEO and his wife, and was also named 'Brett's Jet'. In September 2014, it was repainted in standard Virgin Australia livery and renamed 'Vivonne Bay'. The nose cone seemed to have some paint peeling off.
I boarded the aircraft at 5:40pm, 20 minutes before the scheduled 6:00pm departure time.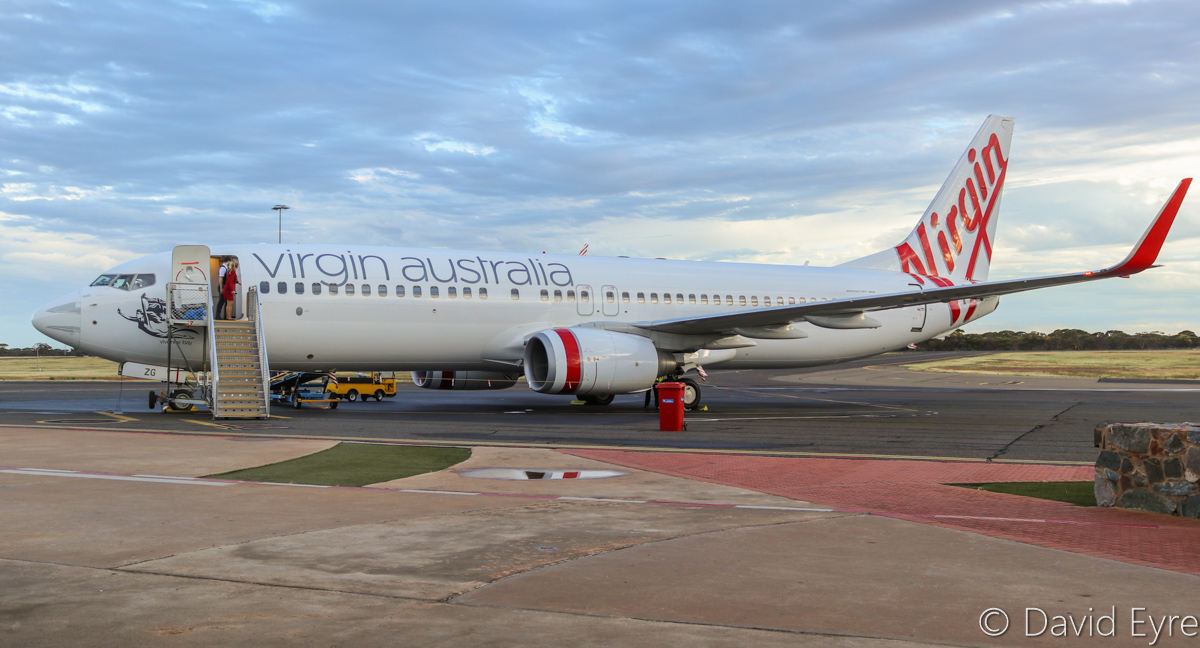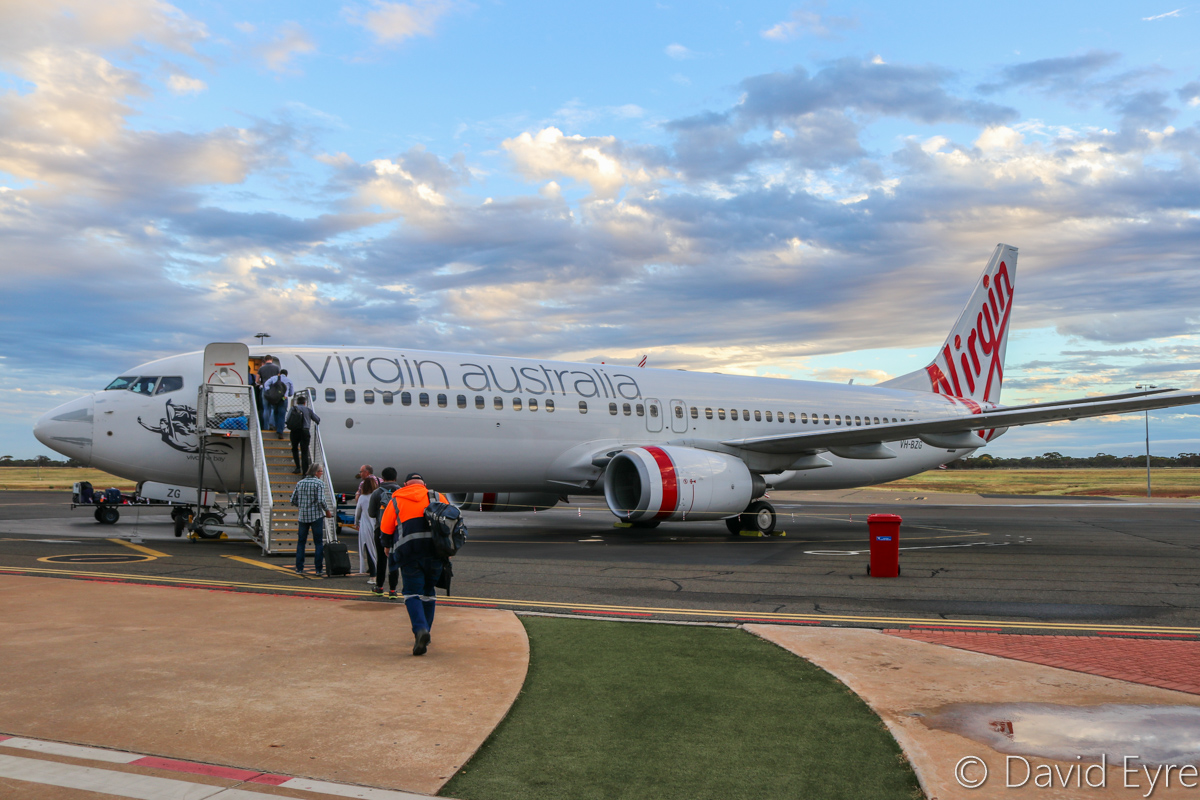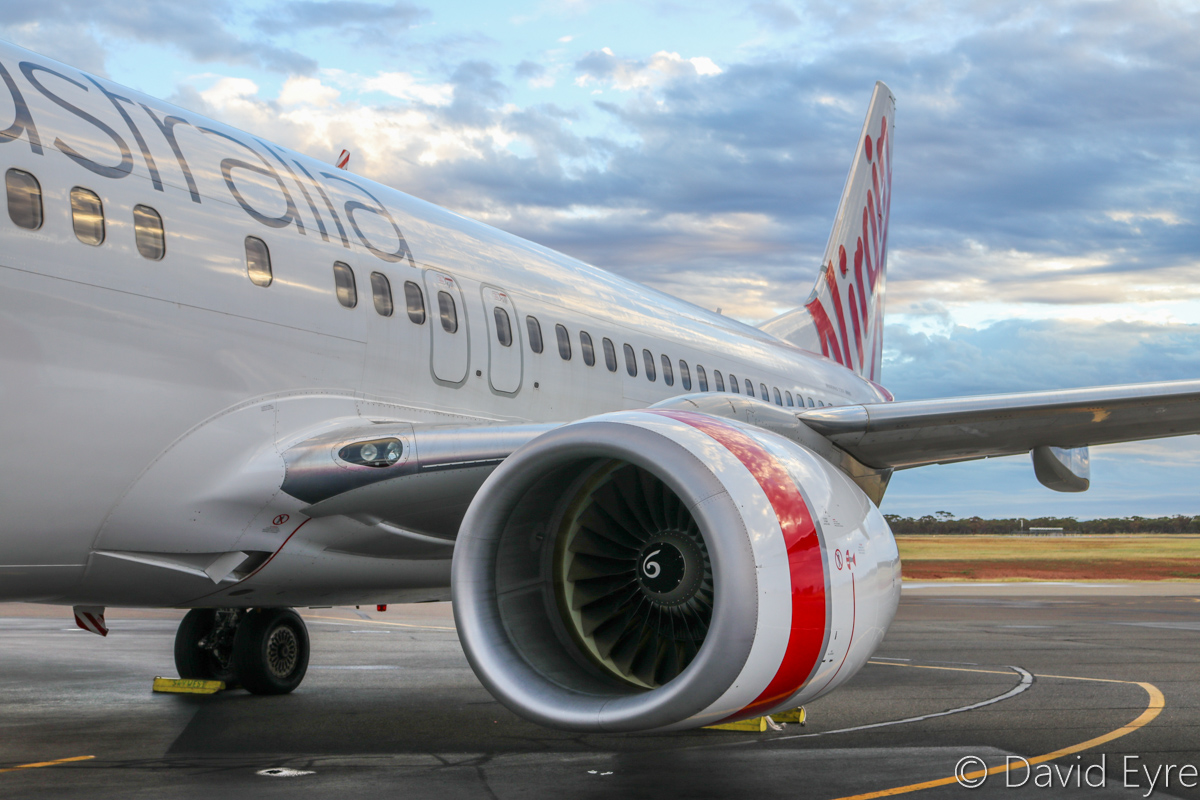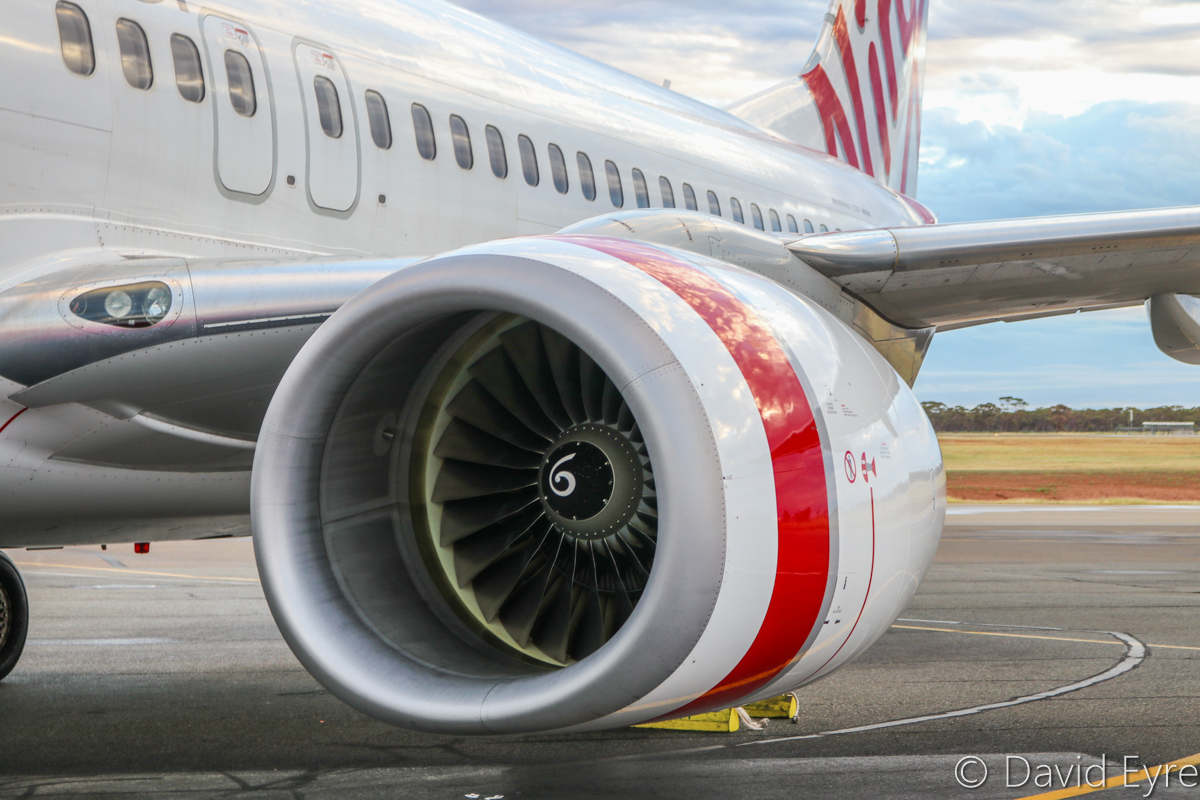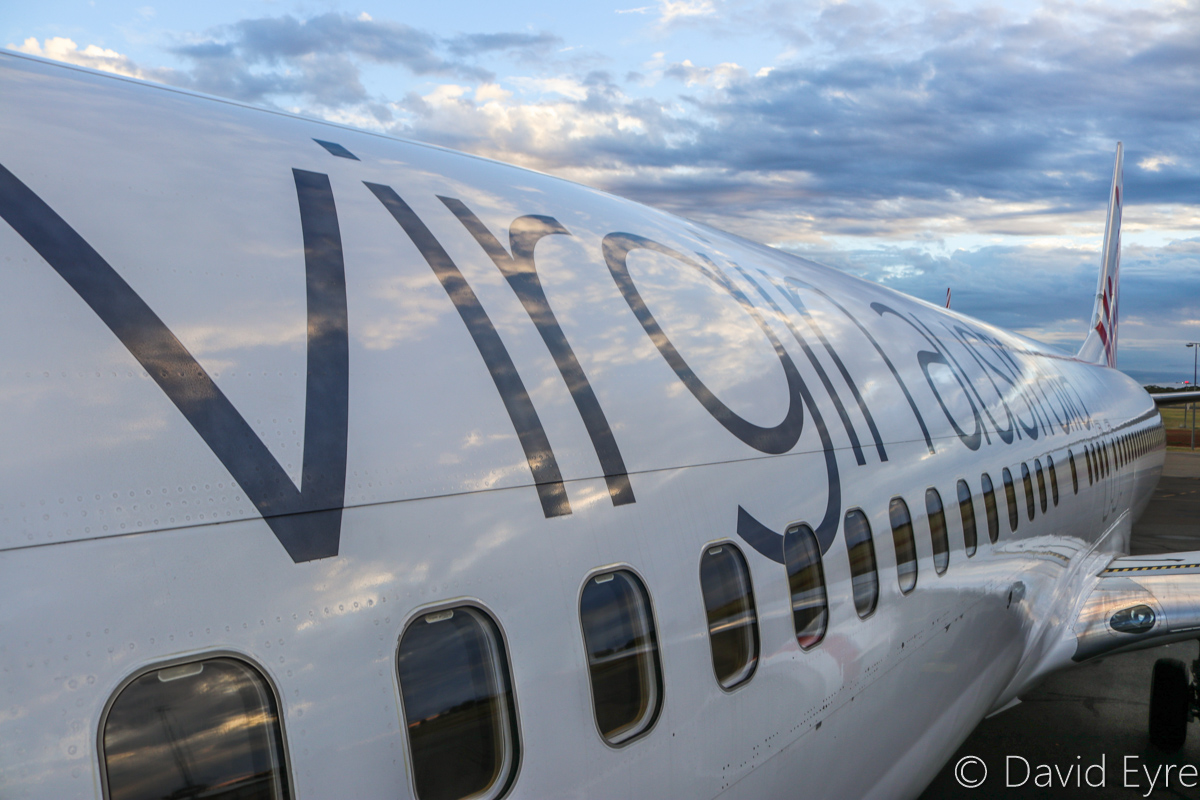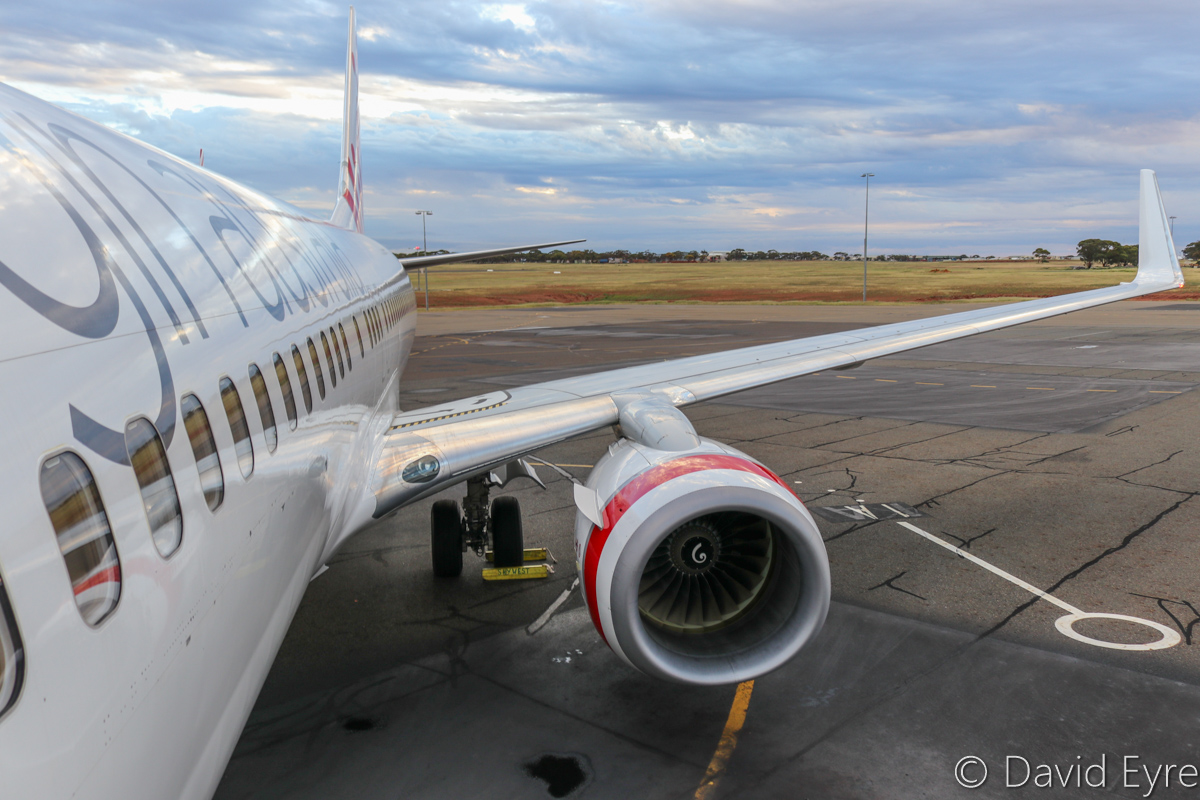 My seat was 13A, a window seat in the forward overwing emergency exit row on the left side. This was my first time in the emergency exit row on any aircraft, and the extra legroom was most appreciated – it reminded me of the glory days of airline flying, when your knees were not knocking the seat in front of you. The Flight Attendant checked that passengers in the emergency exit rows were fit and able to operate the emergency exit in the unlikely event that we would need to use it, and gave us instructions on how it worked.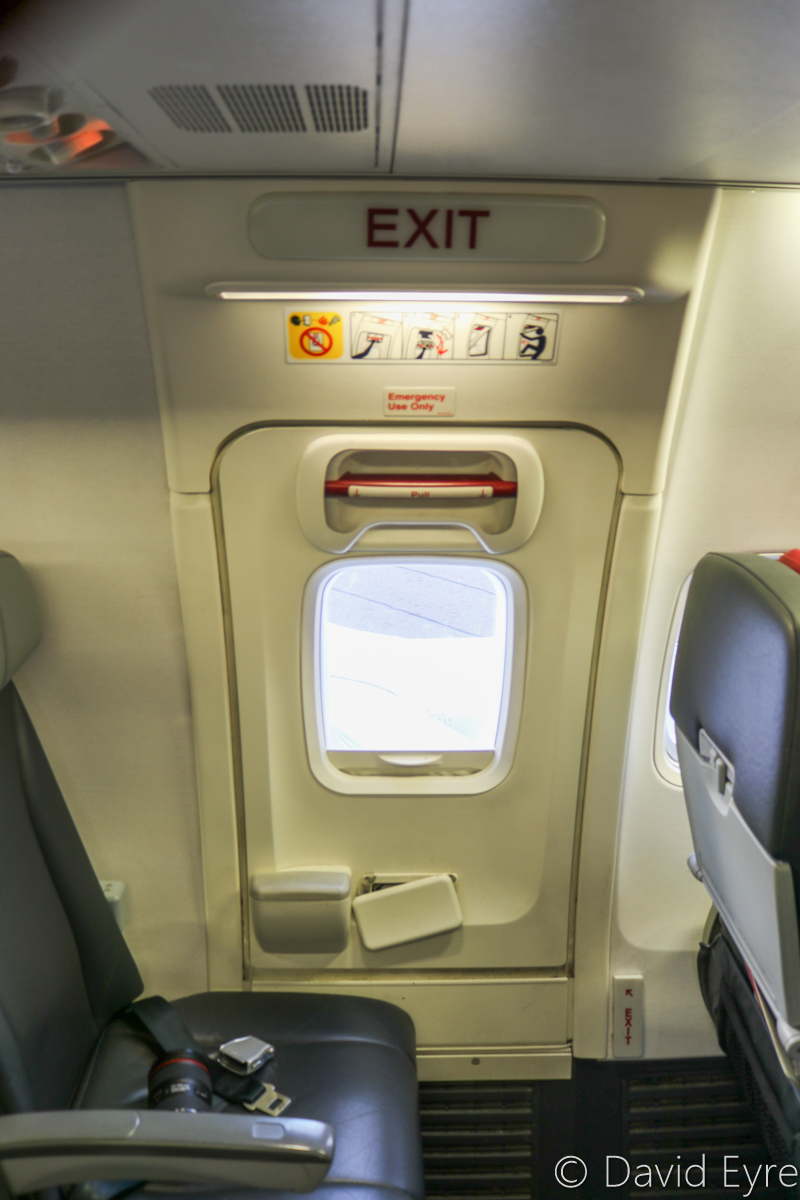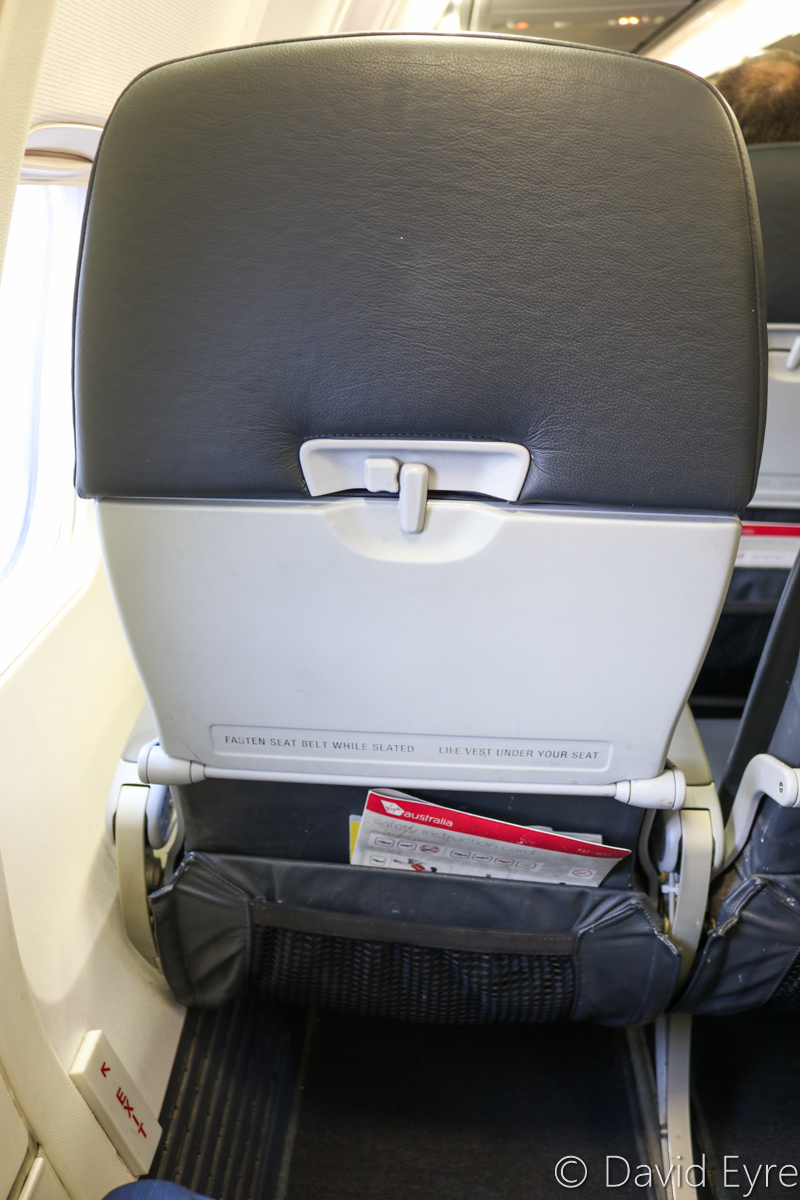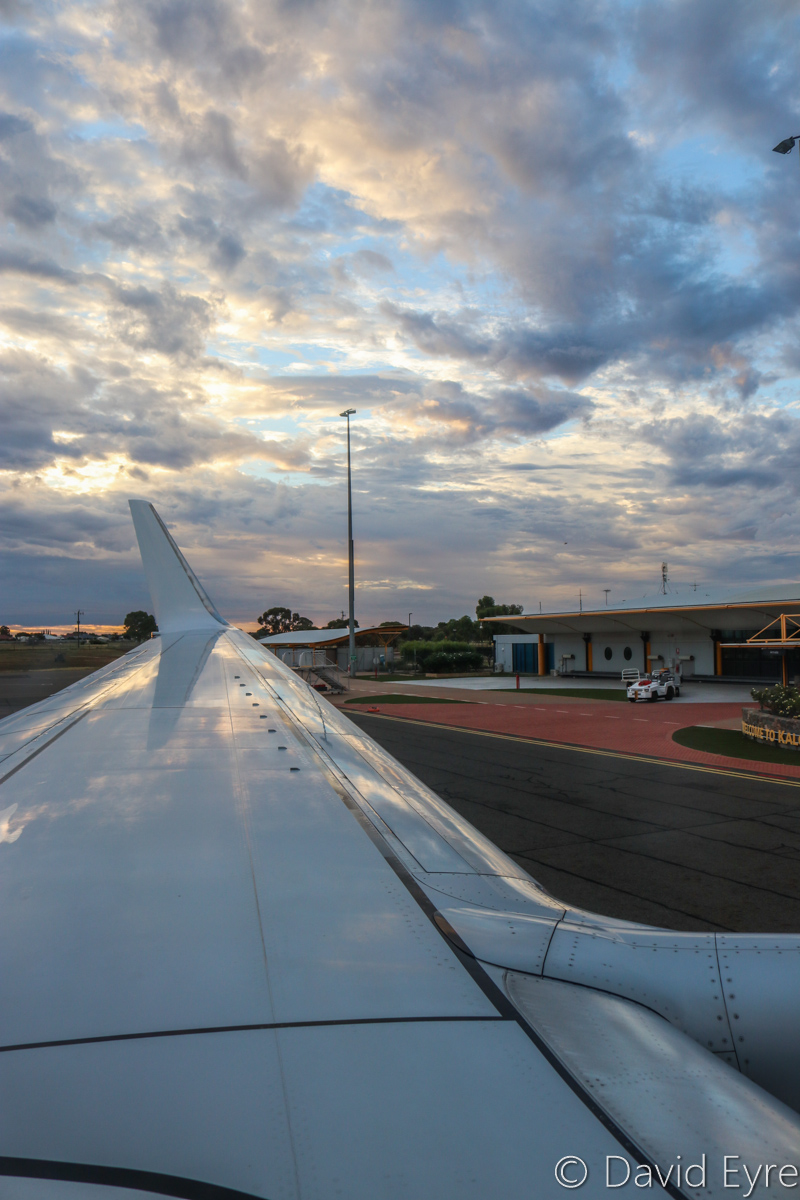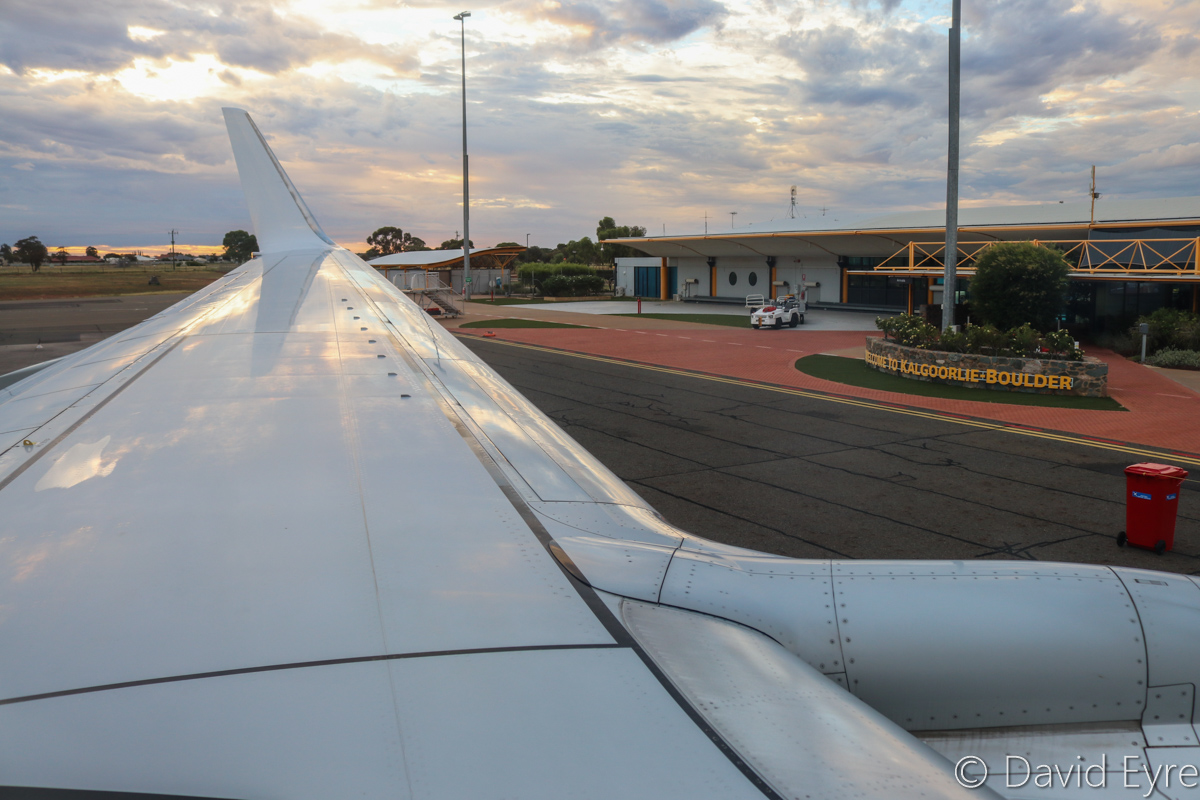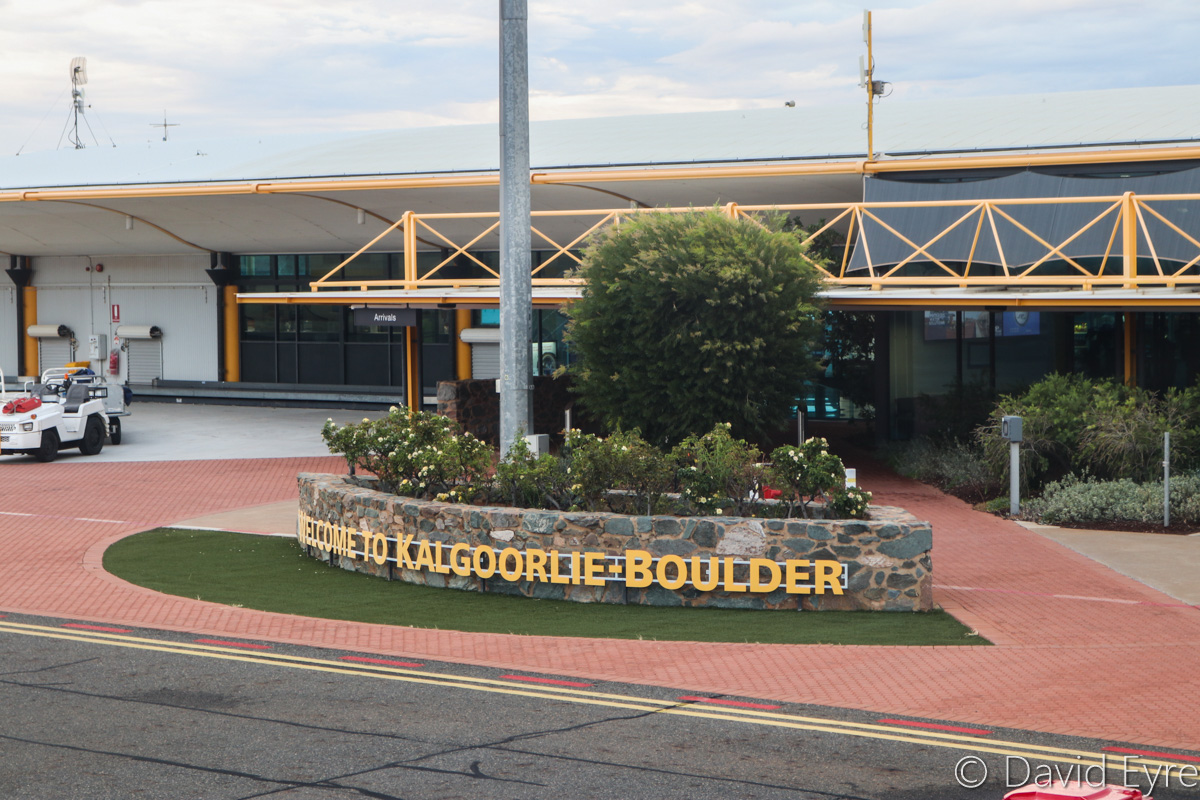 There is no need for pushback tugs at Kalgoorlie, as aircraft are angle parked and turn under their own power on departure.
The engines were started by 6:03pm, but we remained at Stand 1 with the engines running. The crew then announced that air traffic controllers claimed that the flight plan was not showing in their system, despite the crew having a copy in front of them. We waited for the flight plan to be re-lodged and eventually started taxying out at 6:18pm.
We taxied a short distance to runway 11 and were airborne by 6:20pm, turning right almost through 180 degrees and left onto a southwesterly heading.
Our flight planned route took us along airway Q41 to HAMTN waypoint, then along Q158 to BEVLY waypoint (near the town of Beverley), then Perth Airport.
We broke through the top of the clouds at 6:27pm at around 18,000 feet, 9km WSW of Coolgardie.
Although I was on the left side of the aircraft and the sunset was on the right, we still had quite a nice view. As we were flying towards the sun at jet speeds, we enjoyed a longer sunset, despite the sun having already slipped below the horizon.
During the climb, we reached the maximum speed for this flight – 813 kilometres per hour. At 6:36pm, we reached our cruise altitude of 34,000 feet – at about 165km SW of Kalgoorlie and 65 km SE of Southern Cross.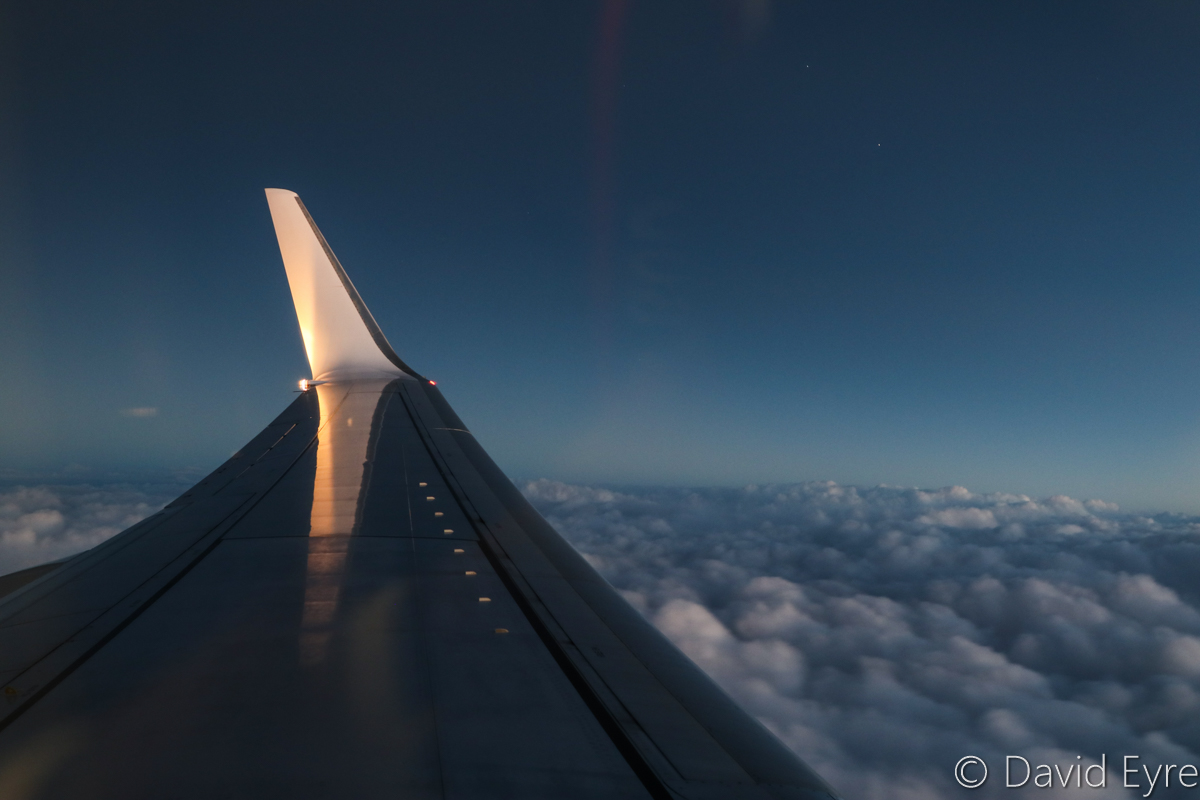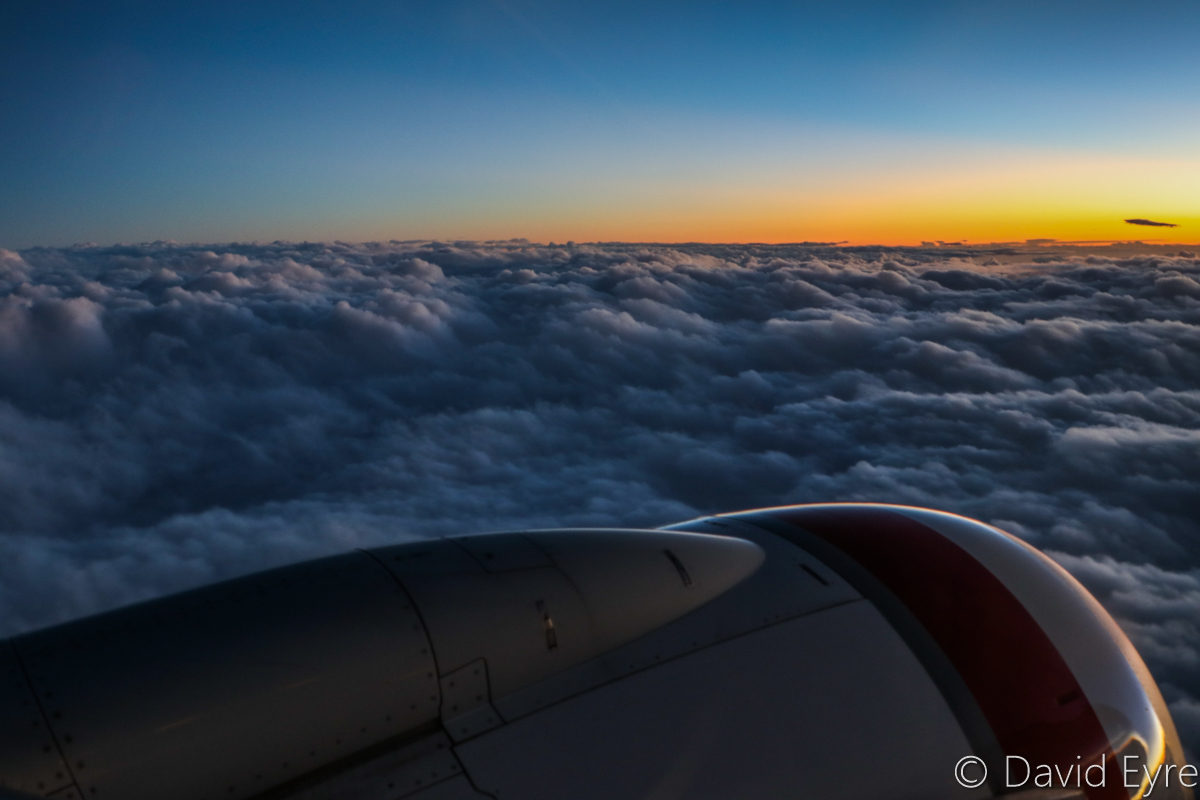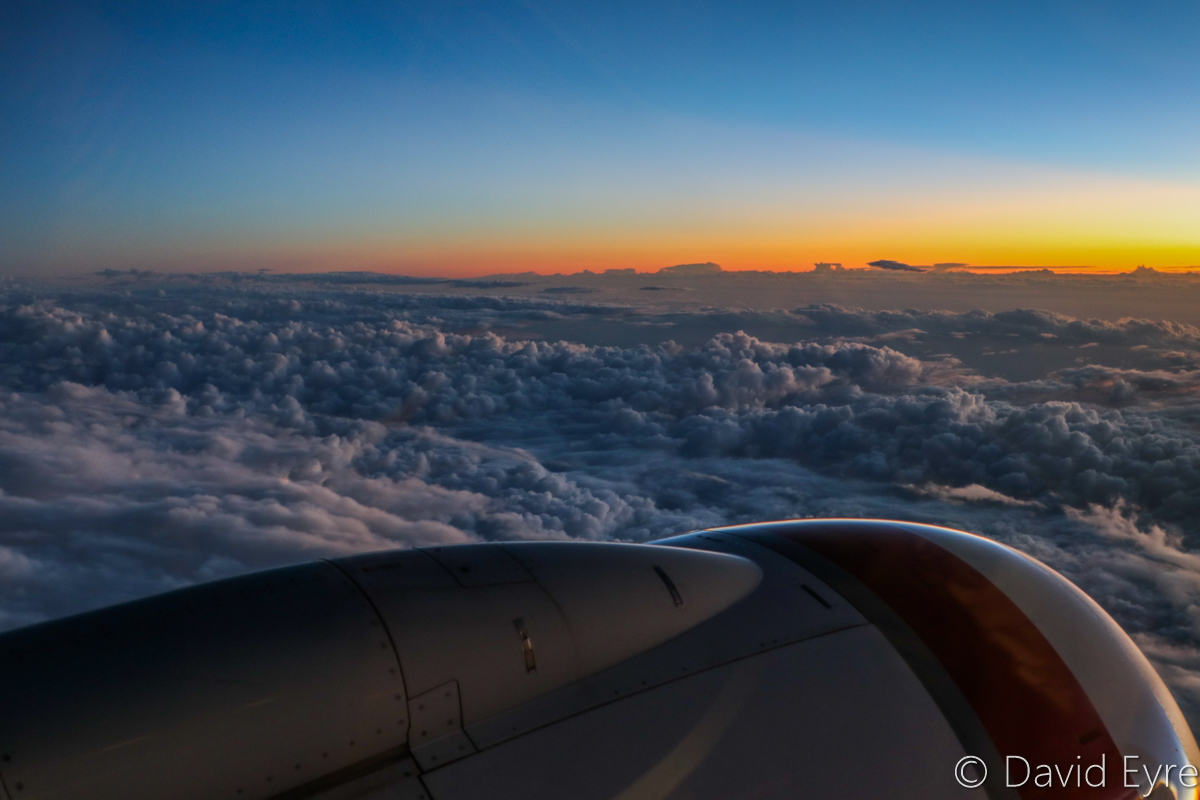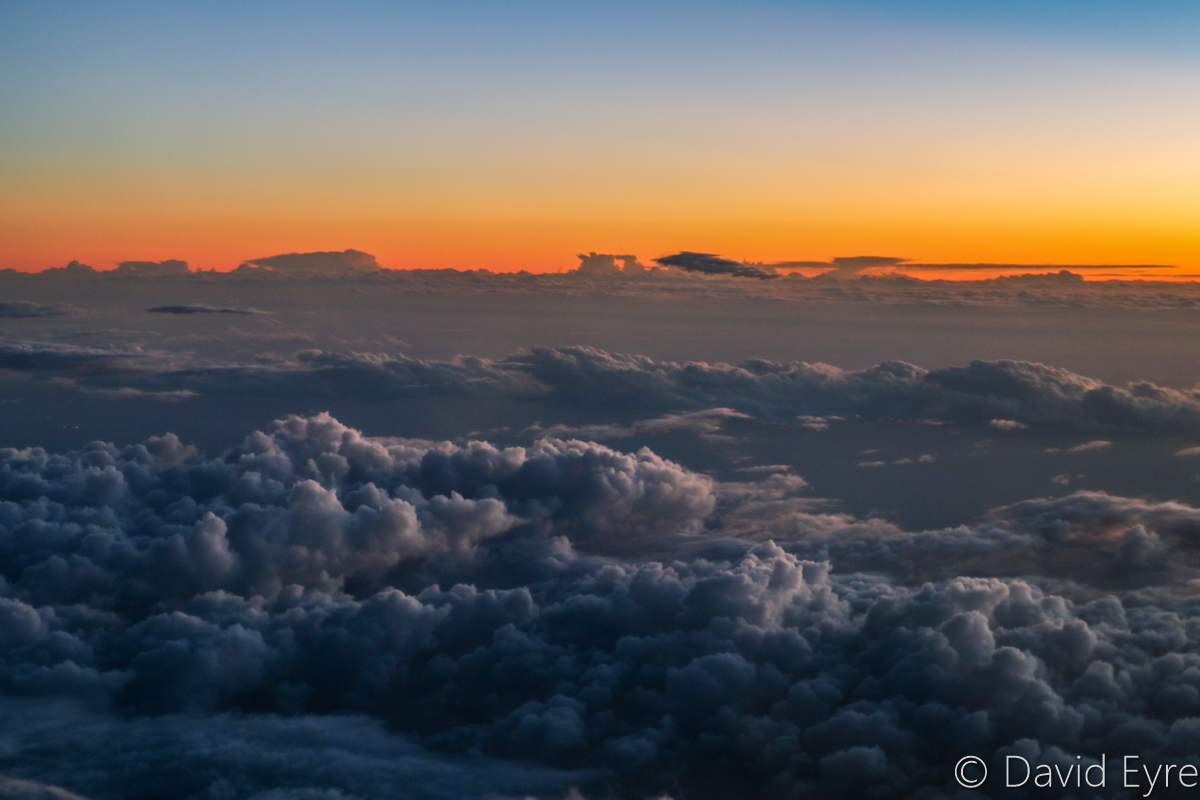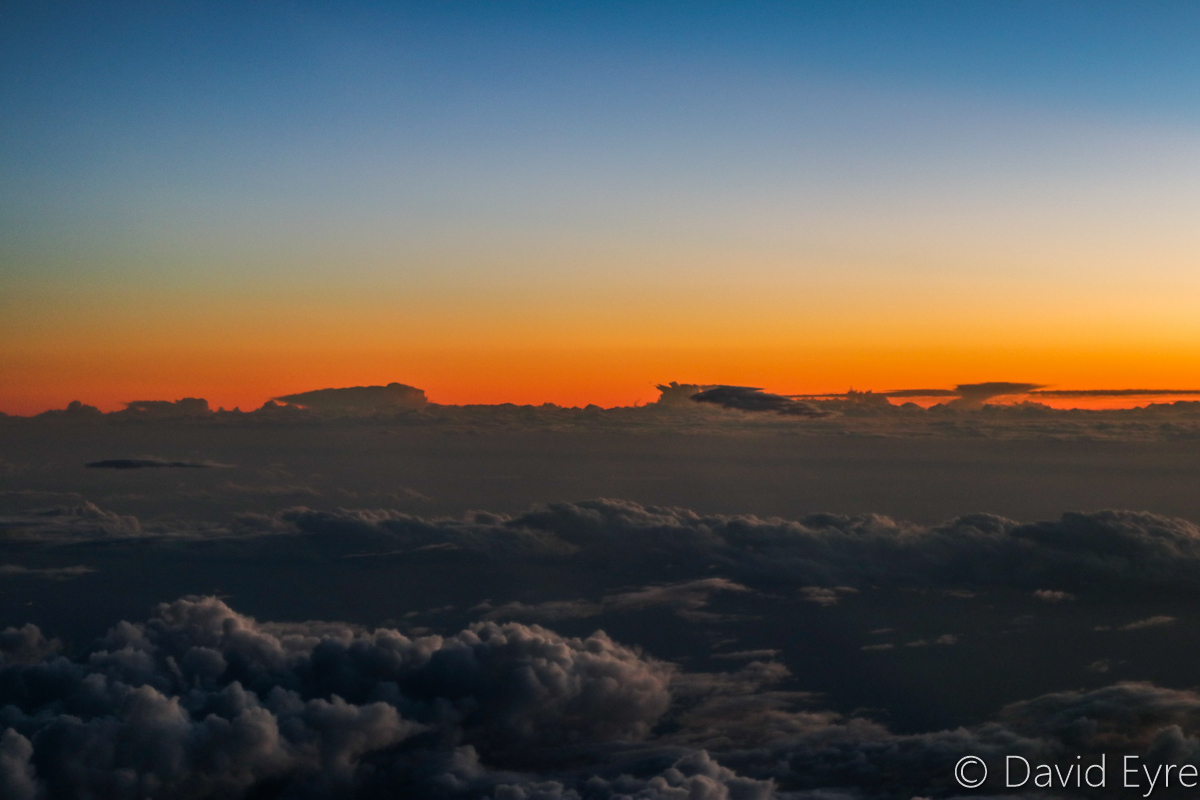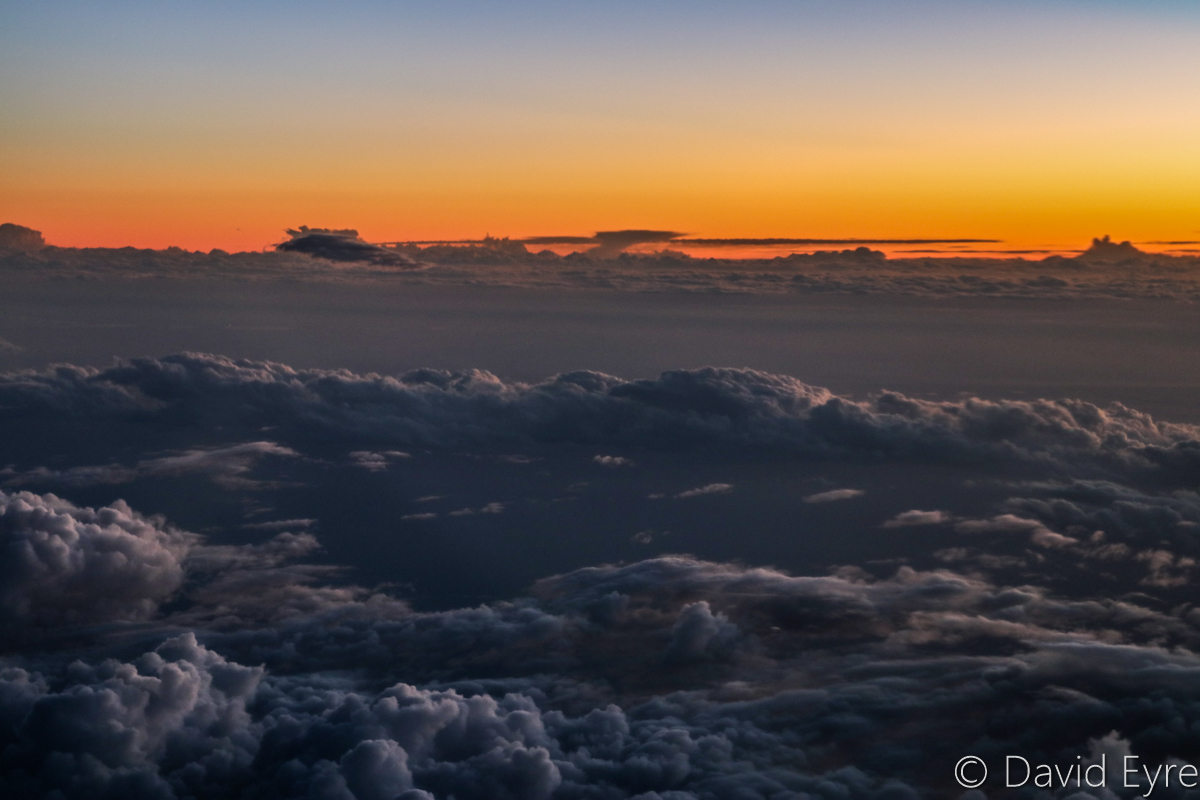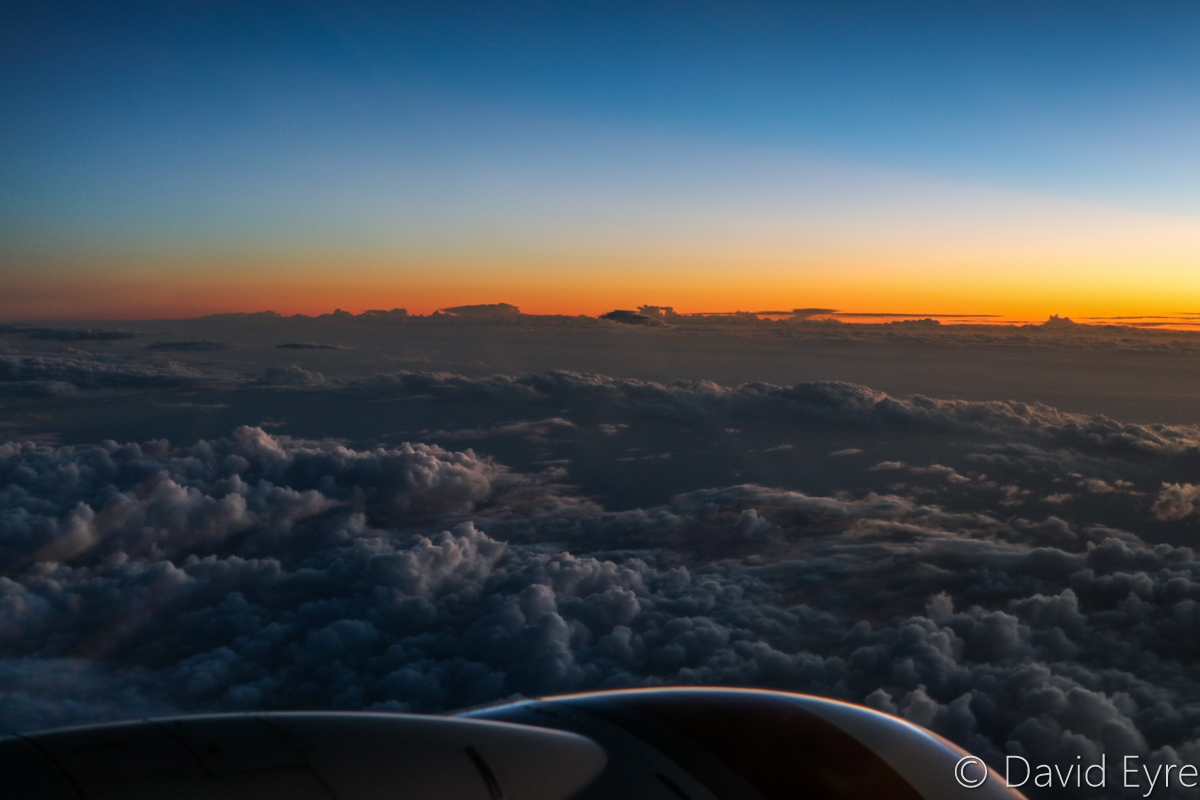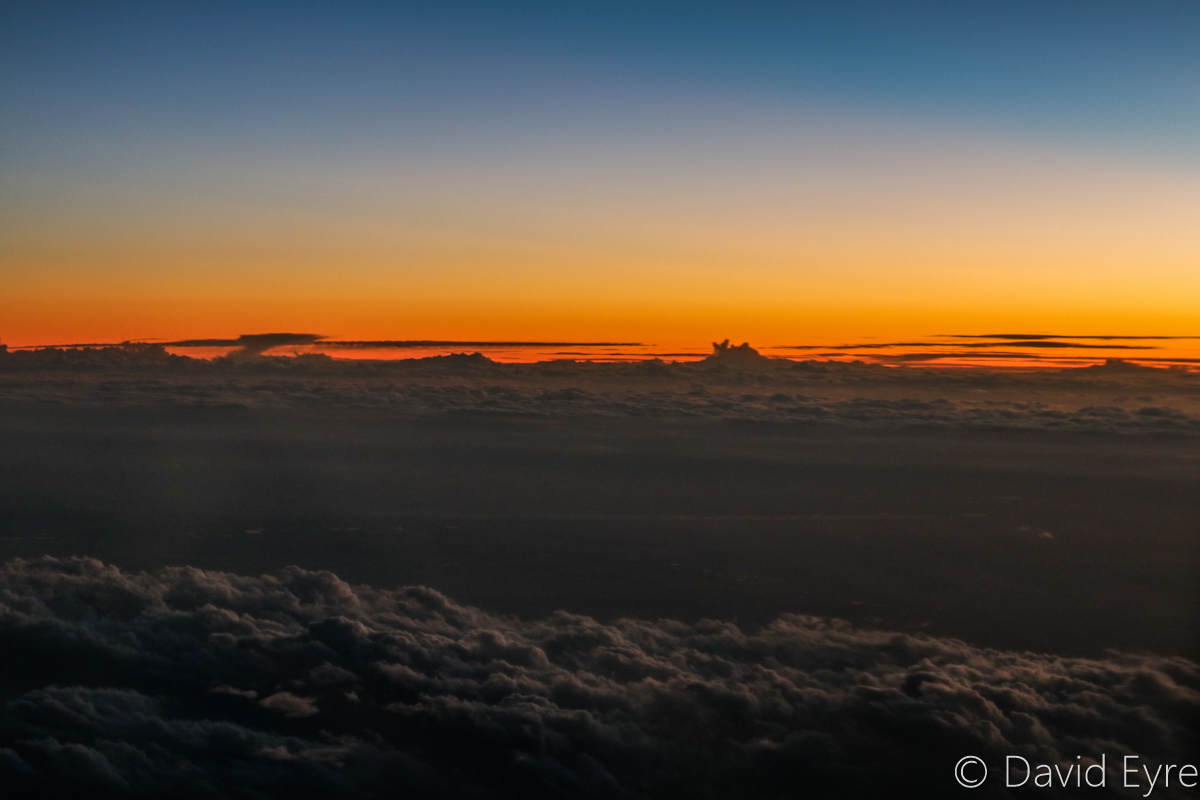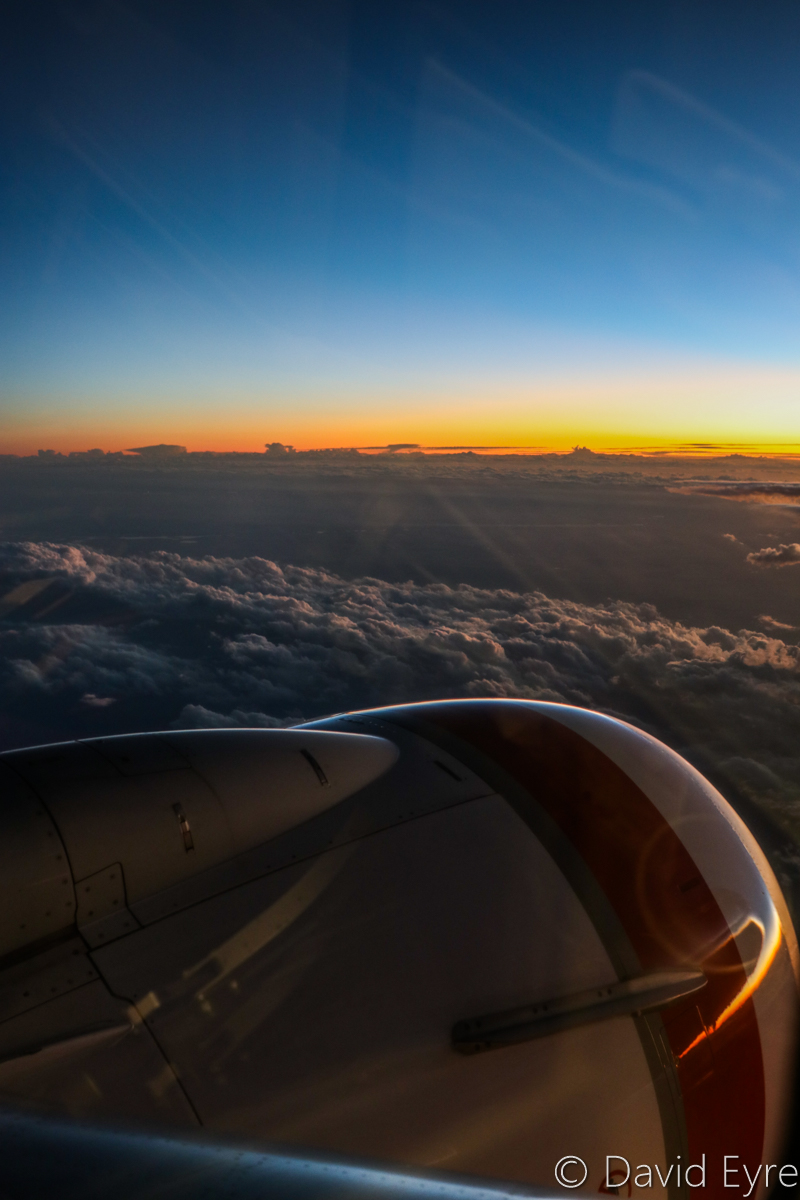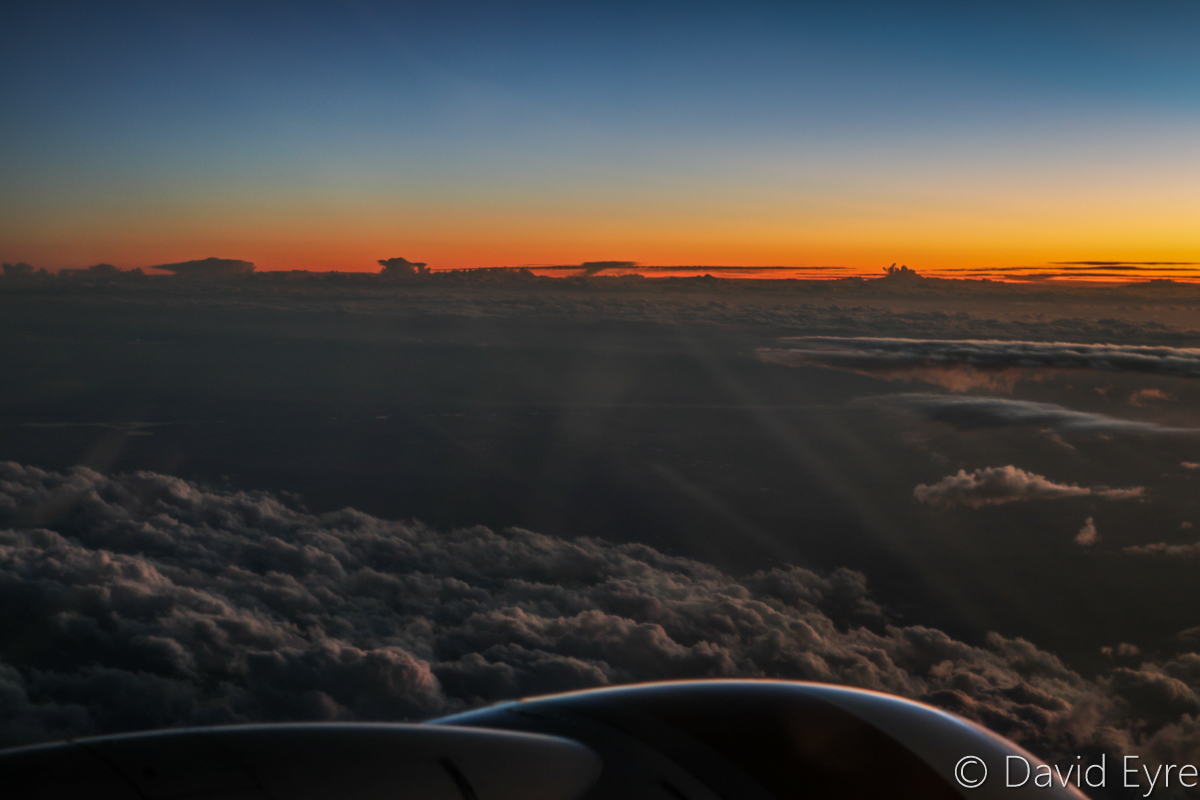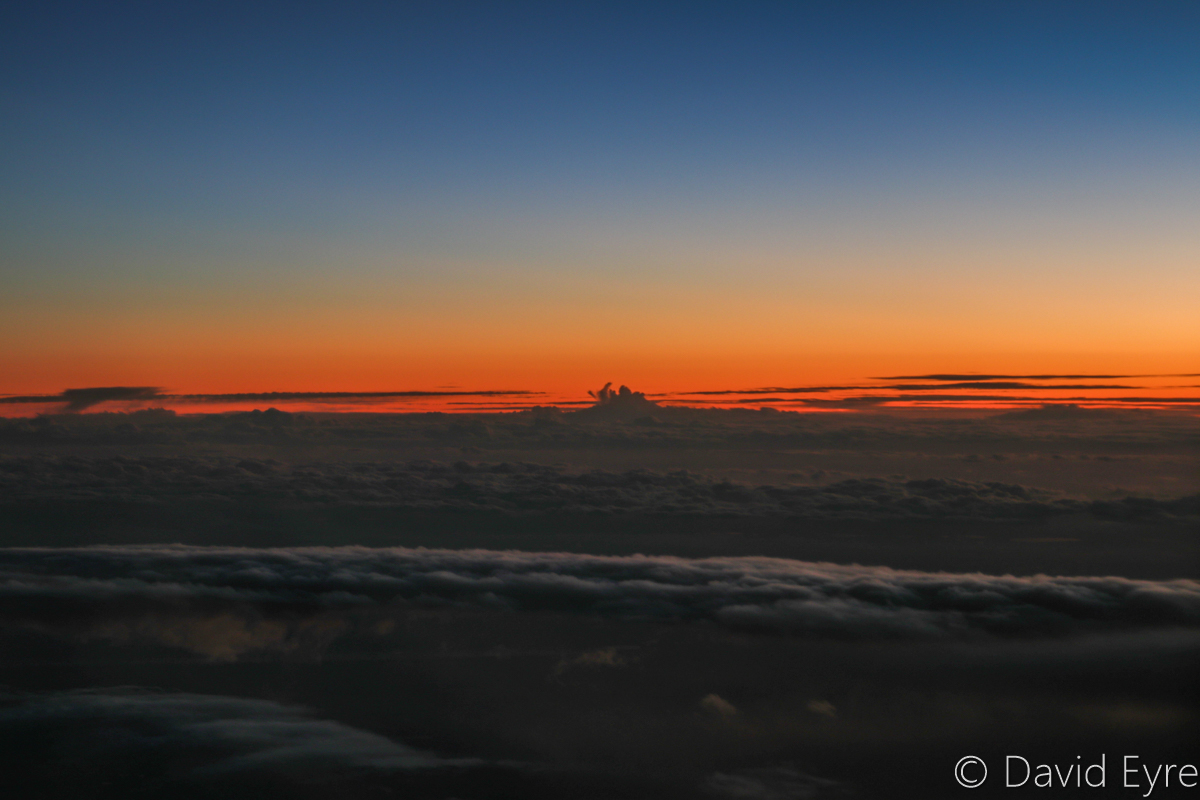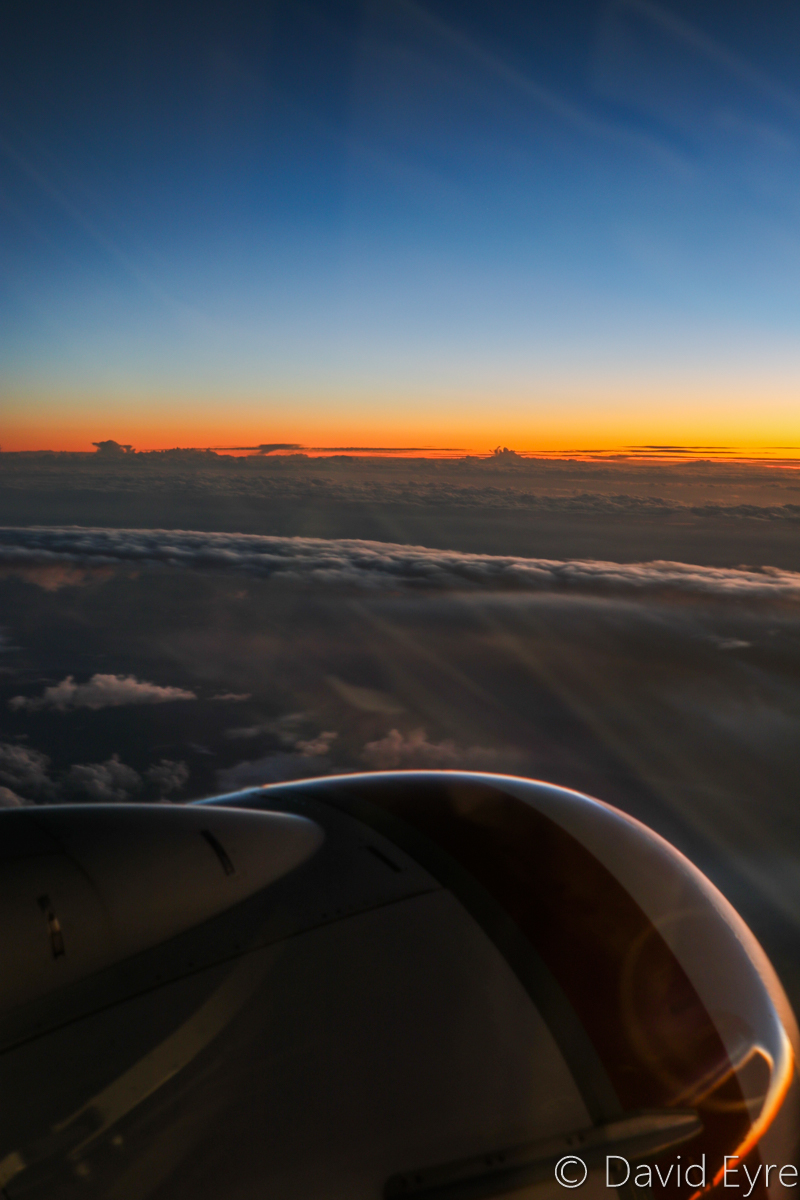 We remained at this height for 19 minutes, before commencing our descent at 6:55pm around 17km NE of Corrigin.
We reached the HAMTN waypoint (20km WSW of Corrigin) at 6:58pm and turned right onto a WNW heading towards BEVLY.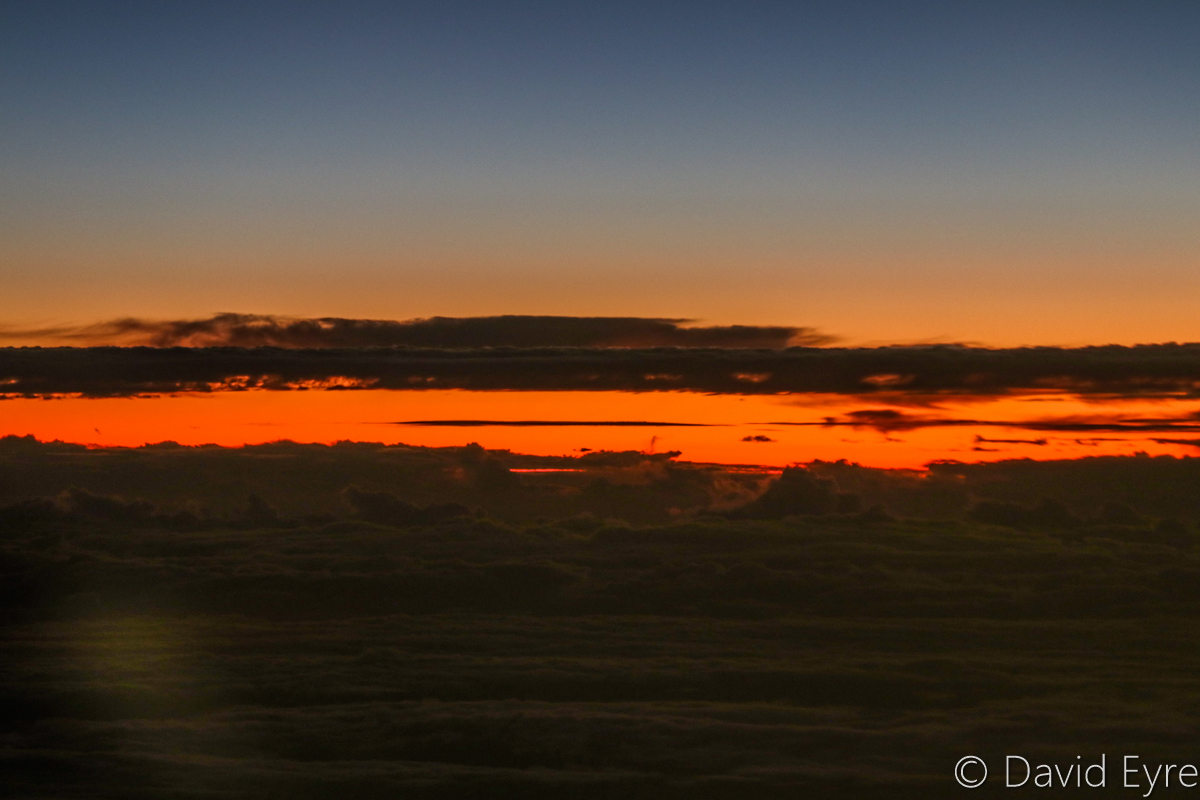 At 7:17pm at around 5,000 feet near Gidgegannup, we turned left onto the approach for Perth Airport's runway 24, where we landed at 7:23pm.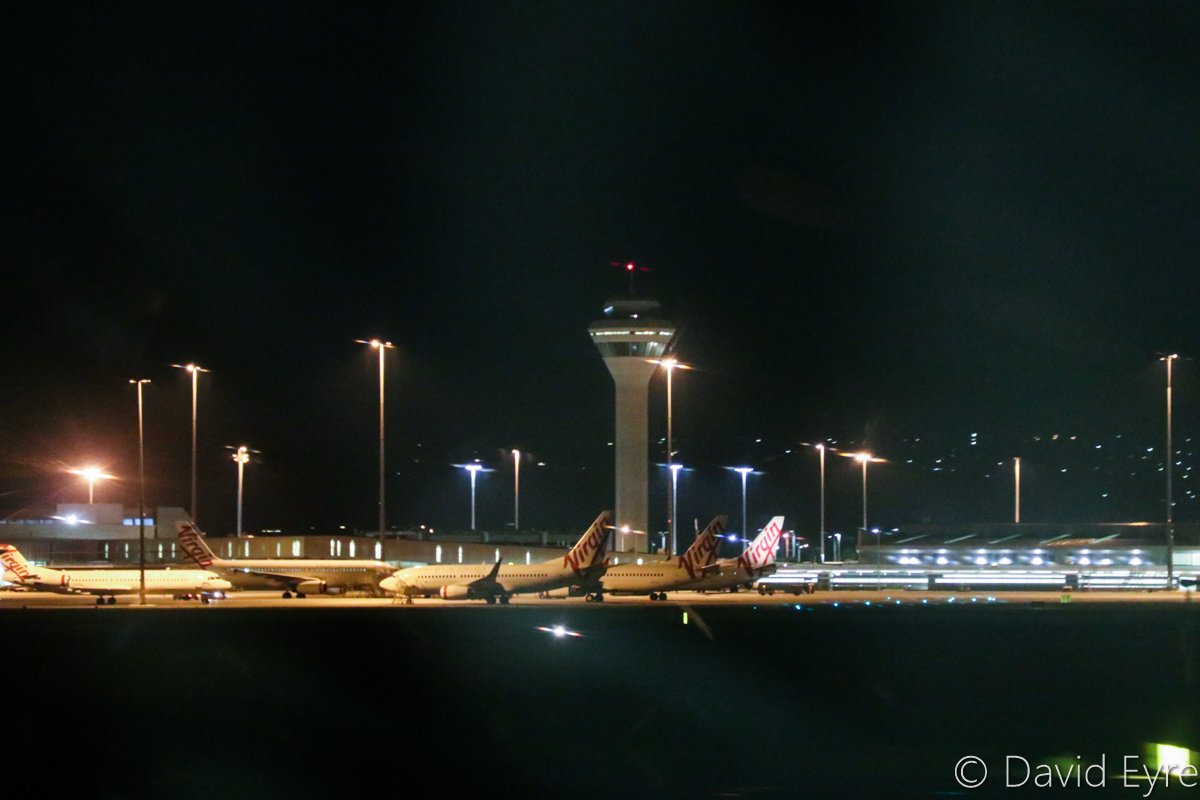 We taxied to Bay 147A at Terminal 1 Domestic and the engines were shut down at 7:31pm.