Air New Zealand leases HiFly Airbus A330-200 due to Boeing 787-9 Dreamliner engine issues
16 December 2017 © David Eyre
Air New Zealand has had to lease an Airbus A330-200 aircraft from Portuguese charter airline HiFly to operate Perth services, due to urgent maintenance on the Rolls-Royce Trent 1000 engines that power its Boeing 787-9 fleet.
Engine issues on Boeing 787
Two engine incidents involving Air New Zealand Boeing 787-9 Dreamliners occurred during December 2017 – both during climb on takeoff from Auckland, forcing them to turn back.
The 5 December incident required one engine to be shutdown in flight with photos showing damage to turbine blades. In the 6 December incident, the crew reduced thrust on the suspect engine before returning to Auckland.
Rolls-Royce advised the airline that its fleet's Trent 1000 engines "require maintenance sooner than previously indicated". Rolls-Royce regretted that it did not have any replacement engines available while the maintenance work is undertaken.
Air New Zealand then had to cancel or reschedule a number of international flights to accommodate urgent maintenance on the 787 engines from 7 December 2017, affecting services to Houston, Shanghai, Buenos Aires and Perth.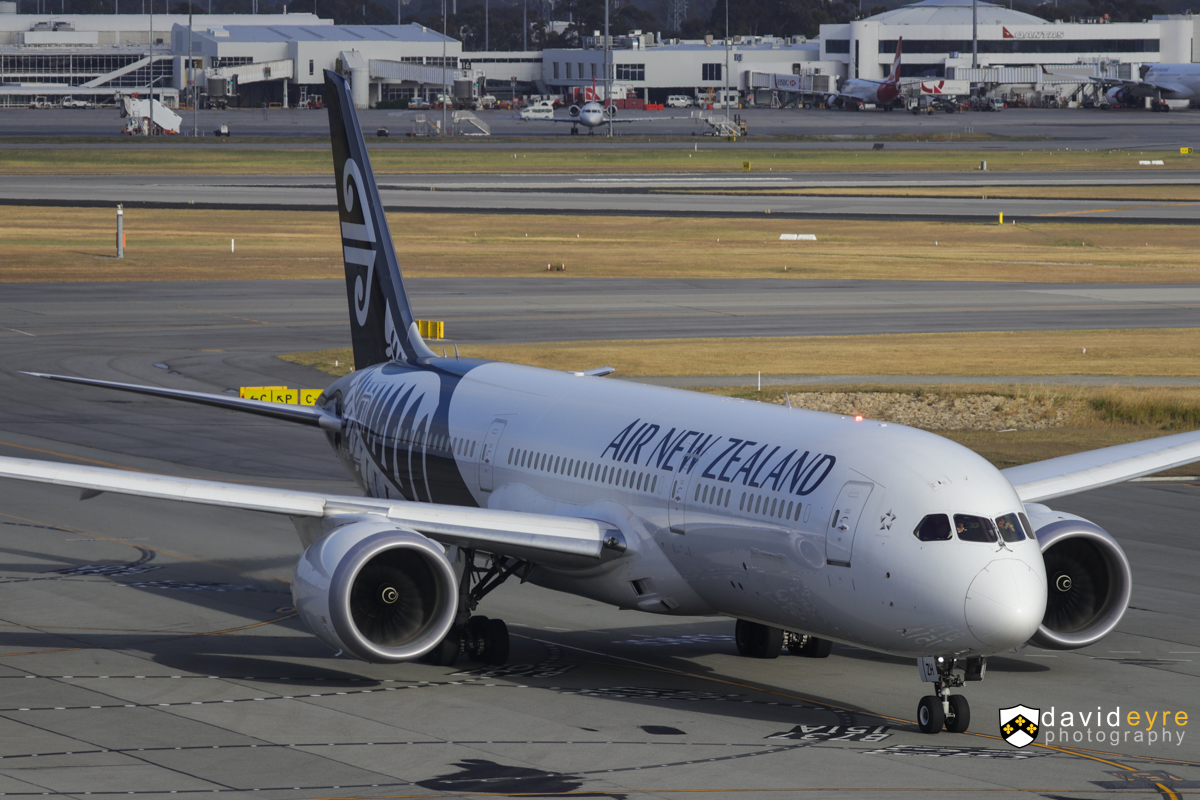 Replacement aircraft
Air New Zealand then leased an Airbus A330-200 (CS-TQW from HiFly) to operate Auckland – Perth NZ175/176 services from 16 December 2017. At this time, it is expected the aircraft will be leased until 31 January 2018, though this could change.
A HiFly Airbus A340-300 will operate other Air New Zealand services from Auckland to Sydney.
Other services to Perth operated by Air New Zealand 787s are still suffering some schedule delays.