Retired OzJet Boeing 737-200s find new home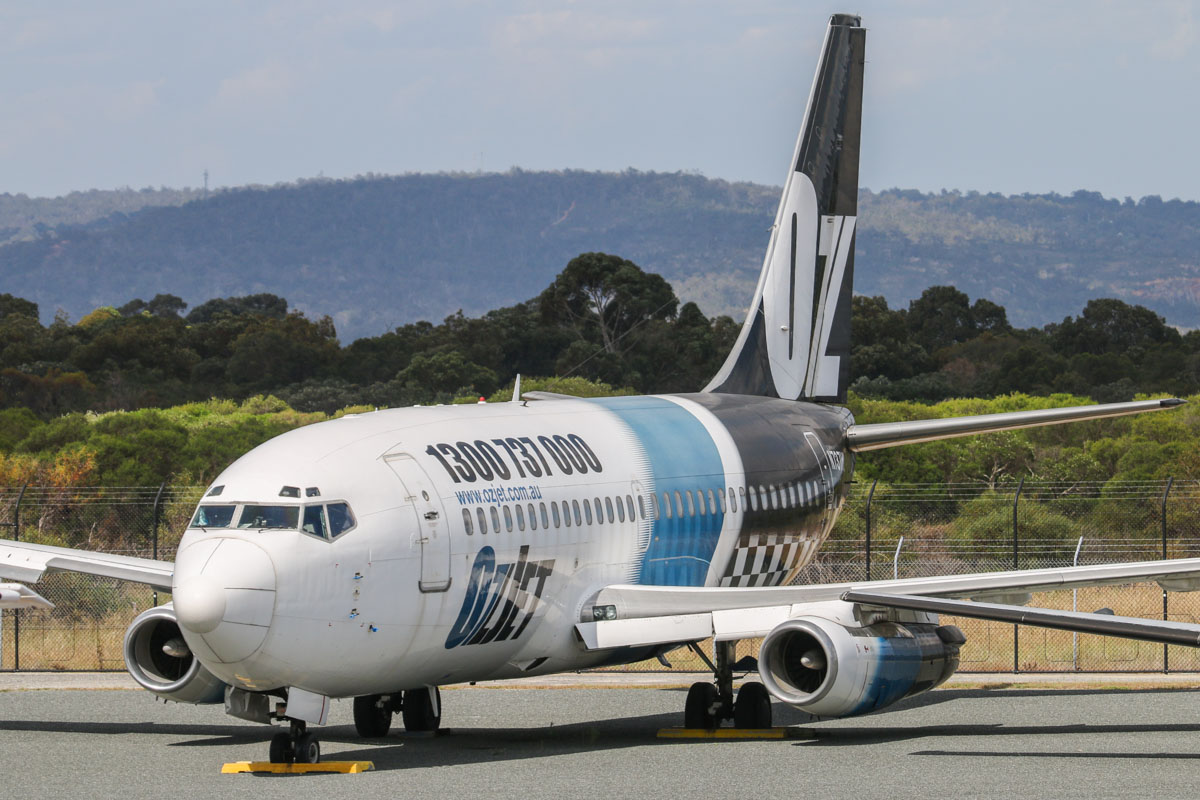 25 January 2017 © David Eyre
A pair of 42-year-old Boeing 737-200s stored at Perth Airport since 2009 when OzJet Airlines collapsed, have been acquired by White Gum Air Park, near York.
The new owners plan to dismantle both aircraft and truck them to White Gum Airfield, where they will be reassembled.
One aircraft will then be converted to novelty accommodation and the other as an educational exhibit.
Andrew Cotterell from White Gum Air Park advised the AviationWA that he had launched a new website http://www.737-200.com.au/ in an effort to raise funds and recruit volunteers.
Please see their website if you can offer funds or assistance. It is pleasing to see these aircraft being given a brighter future than being simply cut up for scrap.
History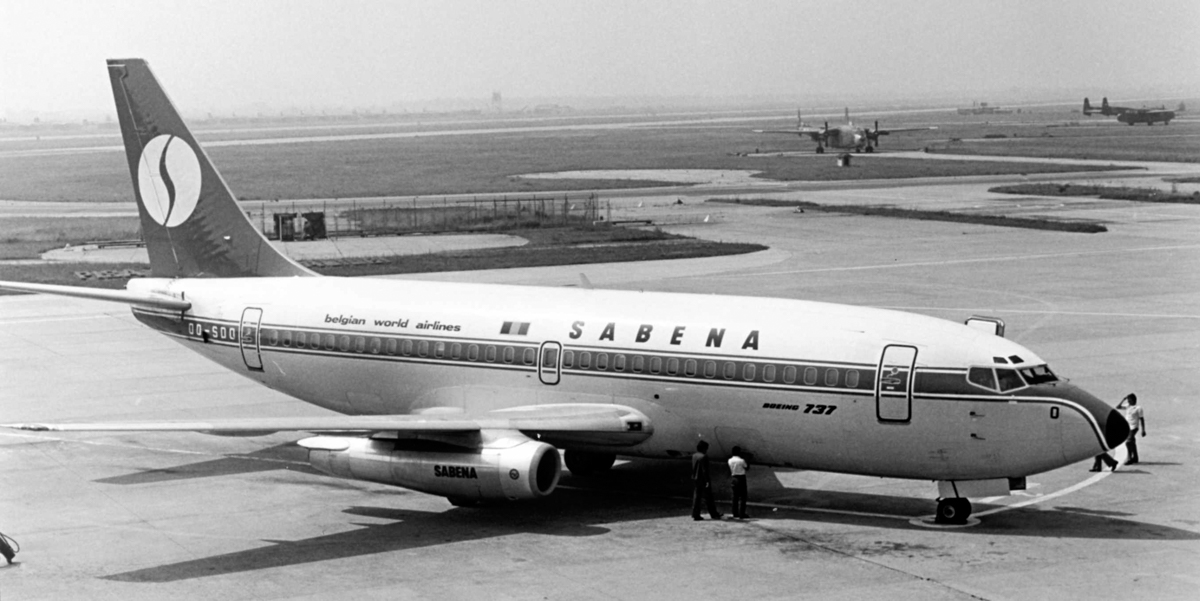 Originally built in 1975 for the Belgian national airline Sabena, the two 737s operated with the airline for 25 years.
They were then sold and later acquired by OzJet in 2005. OzJet was co-founded by the Minardi Formula One team owner Paul Stoddart – hence the chequered flag livery near the tail. The original intent was to operate OzJet as a low-cost business class airline, with the aircraft configured with 60 leather business class seats at fares comparable to fully-flexible economy fares. One of the two aircraft stored at Perth, N733HL (then registered VH-OZU), operated OzJet's first revenue service in Australia on 29 November 2005, flying from Melbourne-Sydney, but due to poor timing of the launch and low passenger loads, the scheduled services ceased in March 2006.
OzJet then focused on charter services and their fleet of four 737-200s were reconfigured with 108 seats.
In February 2007, the airline reintroduced scheduled services, flying three times per week between Perth and RAAF Base Curtin, near Derby, Western Australia. In September 2007, they began operating international charter services, flying between Perth and Denpasar (Bali) twice per week, later increasing to four times per week.
In May 2008, Paul Stoddart sold his stake in OzJet to HeavyLift Cargo Airlines.
On 20 May 2009, OzJet ceased flying operations and was placed in administration. This was reportedly due to OzJet being unable to add freighter aircraft to its Air Operators Certificate.
Three 737-200s were stored in the open at Perth when operations ceased and these were soon given American registrations, pending sale. Given the age of the aircraft and their fuel-thirsty engines, it is unsurprising that the aircraft were not sold. Only one of the three aircraft flew again, and that was its last ever flight. The condition of the other two deteriorated and their airworthiness certification lapsed.
VH-OZU became N733HL – stored at Perth Airport near Terminal 2, and later towed to the end of Taxiway R on the north side of the airport
VH-OZX became N733HL – stored at Perth Airport near Terminal 2, and later towed to the end of Taxiway R on the north side of the airport
VH-OBN became N732HV – flown from Perth Airport to Jandakot Airport with Polytechnic West titles as on 24 April 2010 – the largest aircraft to ever land at Jandakot. It was retired upon arrival and is now used as a ground instruction airframe to train new aircraft engineers and flight attendants. It has also been used as a movie prop. Its tail can be seen protruding from the Polytechnic West hangar at Jandakot.
The author suggested to Perth Airport on a few occasions in recent years that they should preserve one Boeing 737 near the Public Viewing Area on Dunreath Drive as an attraction and educational exhibit and use the other at one of the roundabouts on Airport Drive, or as a cockpit section exhibit in Terminal 1. These suggestions were rejected as there were legal issues regarding ownership of the aircraft, that now appear to have been resolved.