HNZ Group receives Sikorsky S-92A Helibus under joint venture with PHI for INPEX contract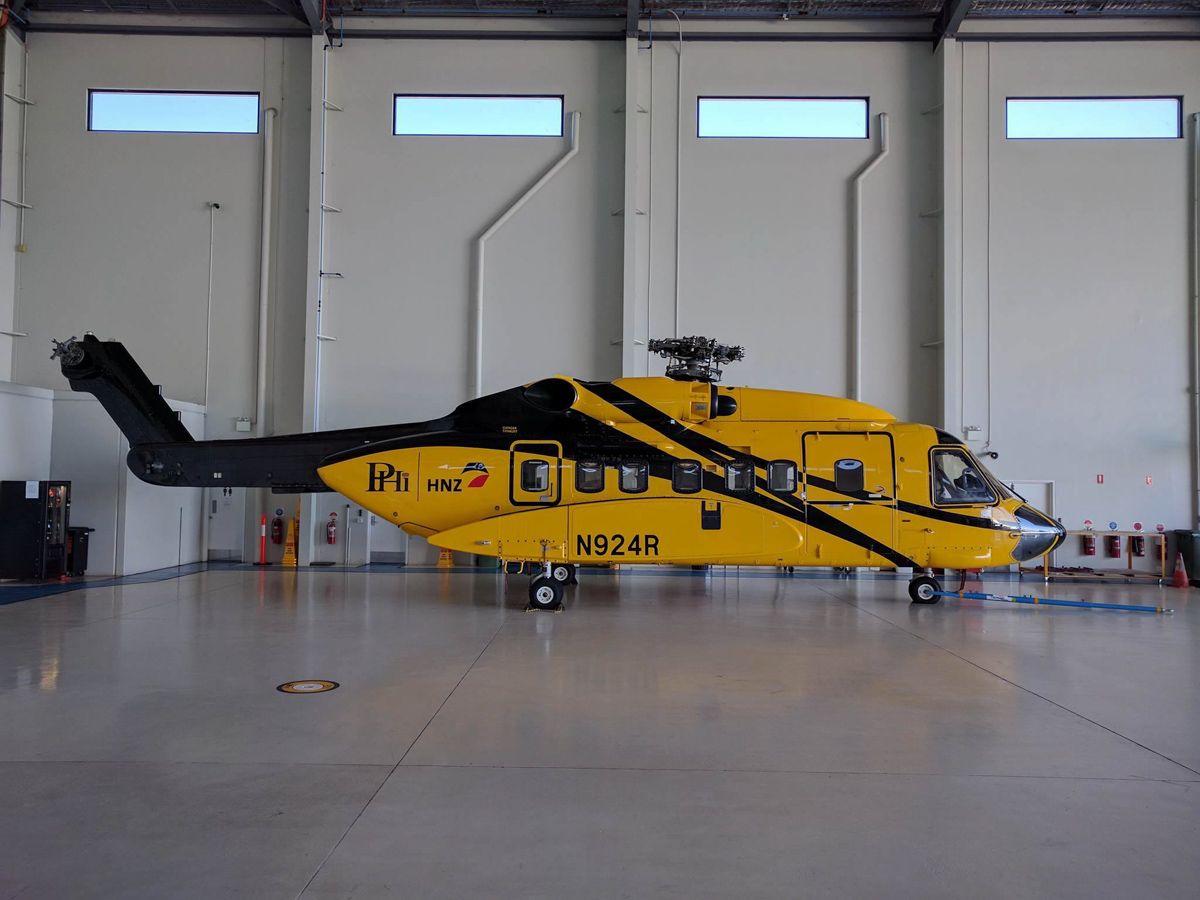 13 January 2017 © David Eyre
HNZ Group has taken delivery of the first two Sikorsky S-92A Helibus helicopter from PHI, to be operated in support of the Ichthys LNG Project, which is led by the Japanese company INPEX.
The S-92s arrived by sea at Fremantle and were trucked to Airflite's hangar at Perth Airport. The first aircraft, N924R (MSN 920116), arrived in late December 2016. The second aircraft, N923H (MSN 920104), arrived on 10 January 2017. Another two will be delivered by the end of January.
HNZ Group announced a 50/50 joint venture with PHI on 1 December 2016, with the contract requiring four Sikorsky S-92A Helibus helicopters leased from PHI, commencing by 1 April 2017 for five years, plus two, two-year optional contract extensions.
HNZ Group was formerly Helicopters (NZ) and has operated in Australia (formerly as Helicopters (Australia)) for over 20 years. The Group also operates in Norway using the Norsk branding; in Canada as Canadian Helicopters and Acasta; and in Asia-Pacific and Antarctica under the HNZ brand. Their total worldwide fleet is over 115 helicopters.