Qantas confirms direct Perth – London flights from March 2018 using Terminal 3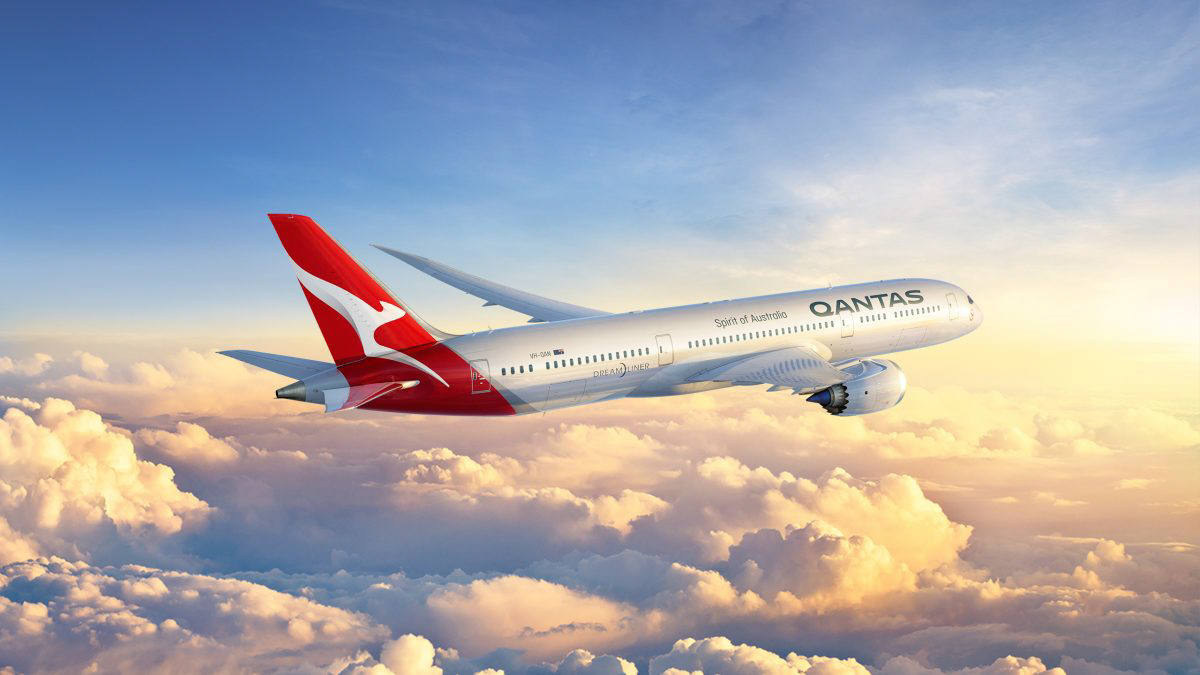 11 December 2016 © David Eyre
Qantas will commence the first regular passenger service to directly link Australia with Europe, with the announcement today of direct Perth-London services from March 2018, using its new, yet to be delivered Boeing 787-9 Dreamliners.
Longest Boeing 787 service
The proposed Perth to London direct service will cover 14,498 kilometres and take approximately 17 hours, making it the longest Boeing 787 Dreamliner flight in the world, the longest Qantas service and the third-longest passenger flight in the world.
This is at the extreme range limits for the aircraft, so Qantas will need top fly with restricted loads during some parts of the year.
Qantas CEO Alan Joyce said "When Qantas created the Kangaroo Route to London in 1947, it took four days and nine stops. Now it will take just 17 hours from Perth non-stop."
It is expected that approximately 150,000 passengers per year will use the new services.
The airline believes that the direct route will attract Eastern States passengers, as well as West Australians, boosting tourism. They are expected to fly domestically to Perth to connect to the non-stop London service, but some may take the opportunity to break their journey in Perth. Qantas also expects travellers from Europe will start their time in Australia with a visit to Perth before going on to see other parts of the country.
Qantas will review some domestic flight schedules, to ensure better connections with their international flights.
Currently, Qantas passengers wishing to fly to Europe from Perth have to fly on an Emirates A380, under a codeshare arrangement.
The first of eight new 787-9 Dreamliners is due to be delivered in October 2017, and are configured in a more comfortable 236-passenger configuration, with 42 business class seats (in a 1-2-1 layout), 28 premium economy seats (2-3-2 across), and 166 economy seats (3-3-3 across).
Terminal dispute
The proposed flights will operate from Qantas' existing facilities at Terminal 3 (T3) on the west side of the airport, rather than Terminal 1 International on the east side. In addition, Qantas' services to Singapore (Boeing 737-800) and seasonal Auckland services (Airbus A330-200) will also operate from T3.
Interestingly, Terminal 3 was the site of Perth's earlier Domestic/International, prior to Terminal 1 opening in 1986.
Qantas wanted passengers to use T3 for the services, to allow passengers a convenient transfer between its domestic and international services, rather than having to catch a bus between T3 and T1 International. This created a dispute between Qantas and Perth Airport, neither of whom wanted to pay the multi-million dollar cost of terminal upgrades at T3, necessary to add a international/domestic 'swing gate' and add border control facilities. Perth Airport did not want to upgrade T3, as plans are for all airline operations to be consolidated at Airport Central (around T1). The airport offered financial incentives for Qantas to use T1 International, but the airline refused.
In the end, the Western Australian Government stepped in to contribute $14 million towards the cost of T3 upgrades. As part of the deal, Qantas agreed to move its operations to Terminal 1 at by 31 December 2025, pending terminal expansion and a commercial agreement.