Dutch Royal Family arrive in Perth on Fokker 70 PH-KBX: 28 October 2016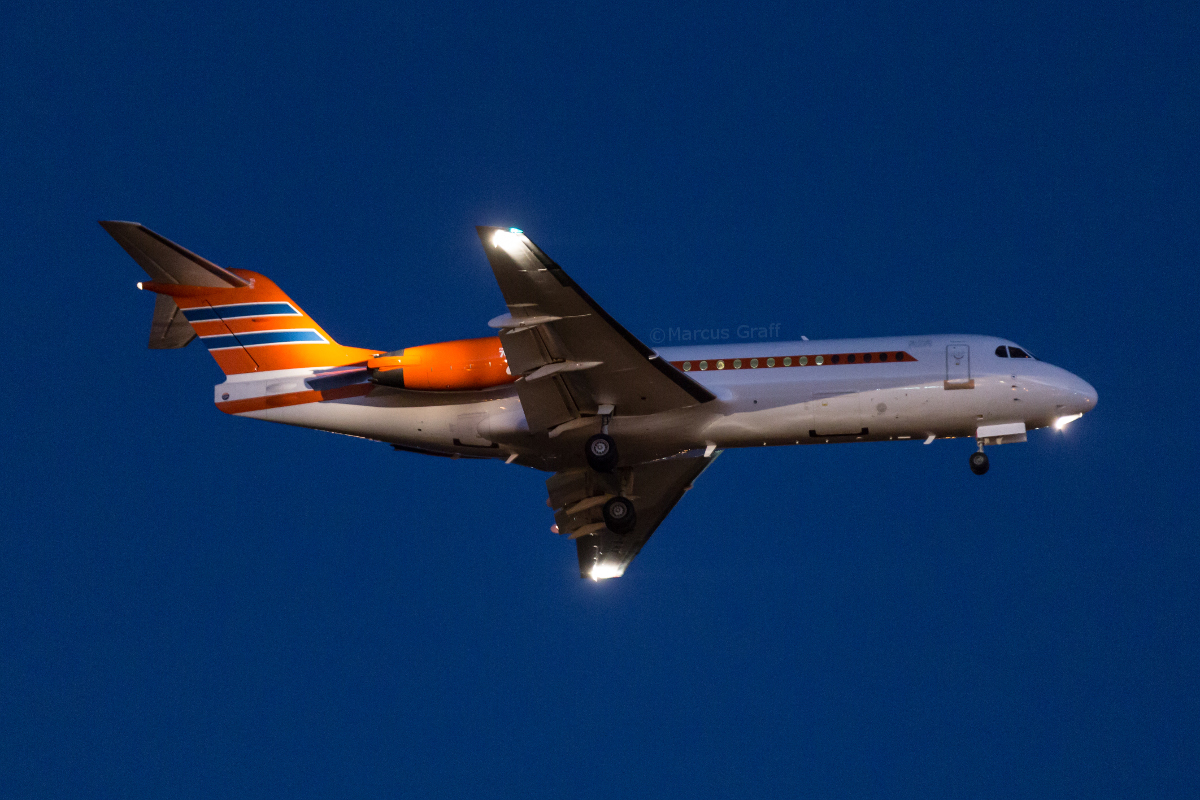 28 October 2016 © David Eyre
King Willem-Alexander and Queen Maxima of the Netherlands arrived in Perth today aboard PH-KBX Fokker 70 (MSN 11547) of the Dutch Government, to commence their official tour of Australia.
The aircraft arrived from Denpasar on runway 21 at 7:09pm as 'KLM 9927', as it is operated by KLM Cityhopper.
With the Dutch Royal Family are Foreign Minister Bert Koenders and Trade Minister Liliane Ploumen.
Their official duties in Perth will be on 31 October and 1 November 2016, then the aircraft will depart to Canberra.
The registration KBX stands for Koningin BeatriX (Queen Beatrix, although she is actually a Princess).
As KLM Cityhopper is retiring their Fokker 70s in mid-2017, there will be no air and ground crews to operate this aircraft and its operating costs are increasing as it is 20 years old. The Fokker 70 can only travel in hops of around 2,000 kilometres, requiring multiple stops. It is to be replaced next year, reportedly by a Boeing 737-700 BBJ. The King is trained to fly the Fokker 70 and often does. He is now training to fly the 737-700.