First RAAF PC-21 photographed in 2 FTS markings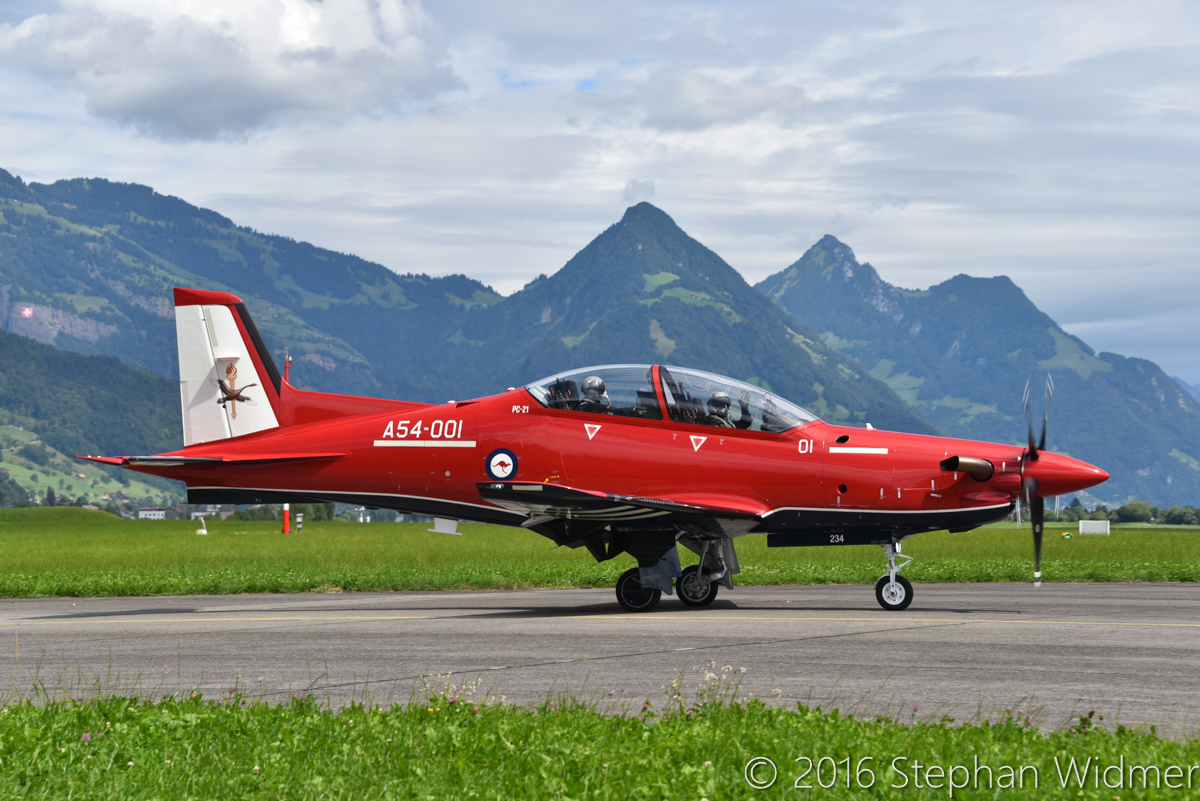 20 August 2016 © David Eyre (Photo copyright Stephan Widmer – used with permission)
Following the inaugural flight by the first RAAF PC-21 A54-001/ HB-HWA on 21 July 2016, the aircraft was recently photographed by Stephan Widmer without is Swiss registration and wearing tail markings of 2 FTS (2 Flying Training School), which is based at RAAF Pearce.
A54-001 was taking off from the Pilatus facility at Stans, Switzerland, for an air-to-air photo shoot.
42 of the PC-21 aircraft will be used as trainers at RAAF Base East Sale in Victoria and RAAF Base Pearce in Western Australia, replacing Pilatus PC-9/A aircraft. Three PC-21s are being acquired for the Aircraft Research and Development Unit (ARDU) based at RAAF Edinburgh, South Australia, and four Forward Air Control variants will go to 4 Squadron, which currently operates the PC-9/A Forward Air Control variant from RAAF Base Williamtown in New South Wales.
The first aircraft is due to be handed over to the RAAF at East Sale, Victoria in June 2017, and the first pilots course scheduled to start in early-2019.