Etihad to use Boeing 787-9 Dreamliner on Perth services from 1 June 2016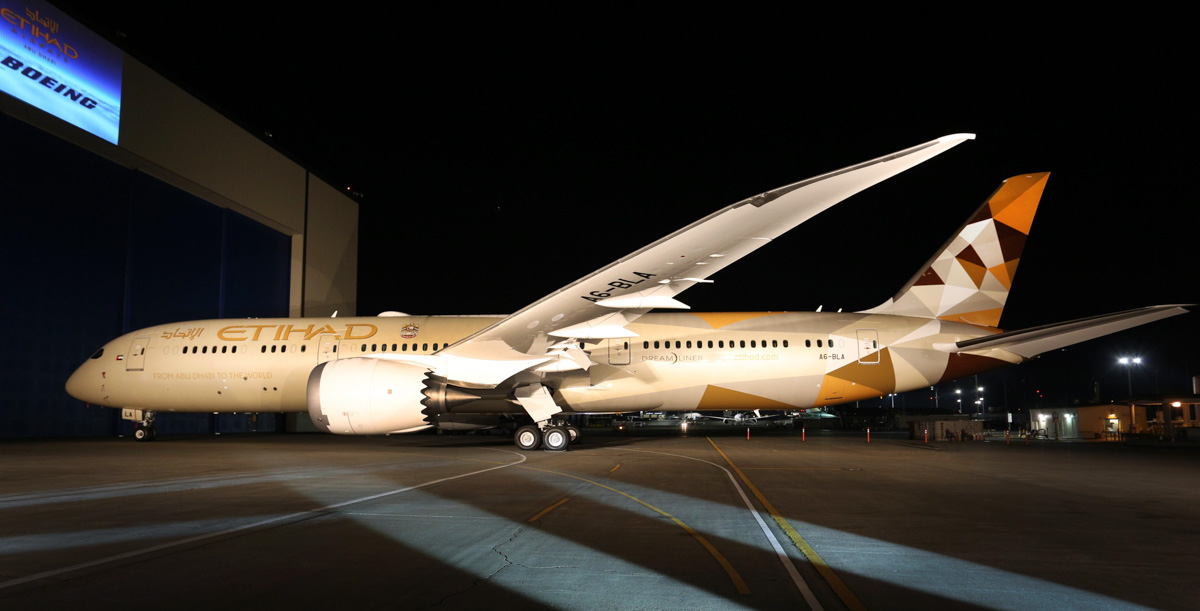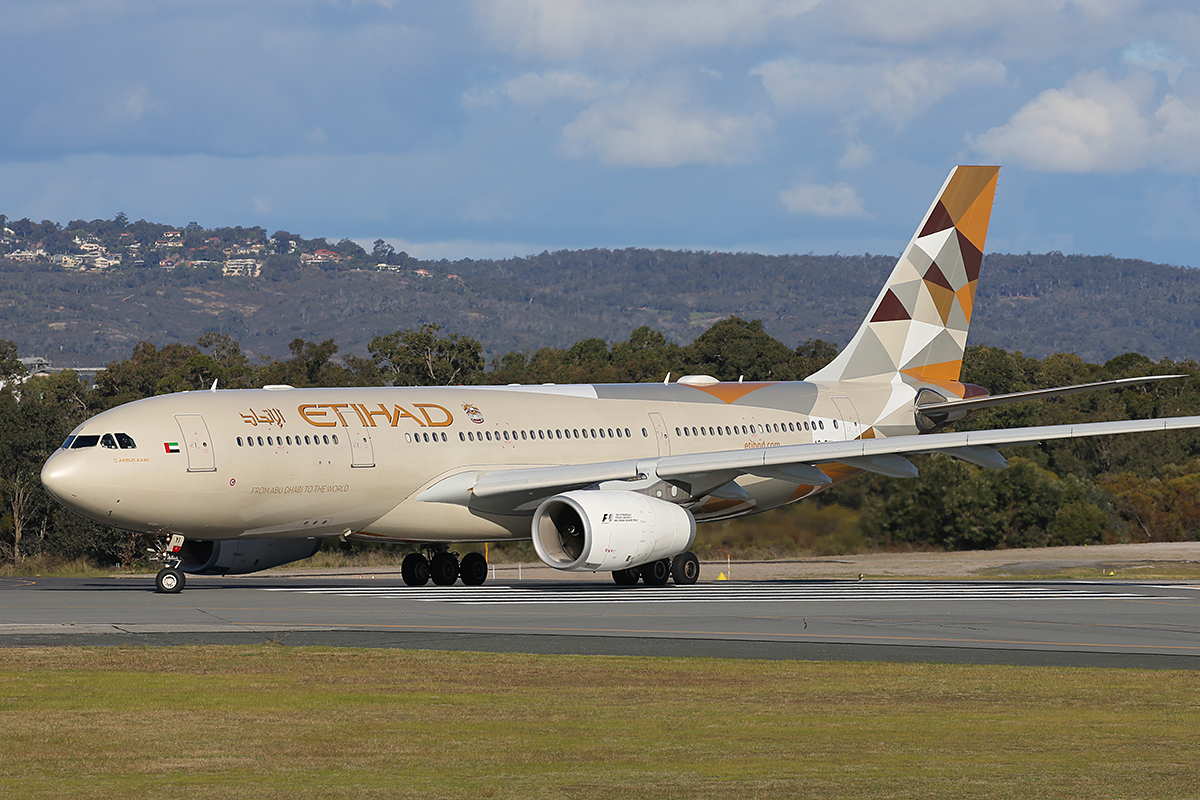 17 December 2015 copyright © David Eyre
Etihad Airways today confirmed that it will upgrade its daily Perth-Abu Dhabi flights to the Boeing 787-9 from 1 June 2016, replacing the current Airbus A330-200 on the route.
The schedule remains unchanged, with flight EY486 from Abu Dhabi to Perth departing Abu Dhabi at 10:25pm local time to reach Perth at 1:50pm the next day, departing at 3:40pm local time to returning to Abu Dhabi for an 11:10pm arrival.
Back on 4 May 2014, at an Etihad media event to showcase their new A380 and 787 cabin features, and prior to Perth services commencing, President and CEO James Hogan originally announced plans to use the Boeing 787-9 Dreamliner on Abu Dhabi – Perth services from around 2016/2017.
Etihad commenced services on the Abu Dhabi – Perth route from 15 July 2014, using Airbus A330-200 aircraft, although the first service used an Airbus A340-600. The Airbus A330-200s currently used on Perth services are configured with 22 Business Class seats, and 240 Economy Class seats for a total of 240 passengers, a total of 262 passengers.
From 1 June 2016, Etihad will use two-class Boeing 787-9s on Perth services, configured with a new layout consisting of 28 Business Class seats and 271 Economy seats (299 passengers in total). These 787s have inflight WiFi and Etihad's latest 'Business Studio' fully flat business class seats, providing 20% more space per passenger than the current A330 business class seats.
Current 787-9s in Etihad's fleet have 8 First Class Suites, 20 Business Studio seats and 199 Economy seats, a total of 235 passengers. Etihad's 787-9 was the first type to sport the carrier's revised livery and entered service with the airline on 1 February 2015, and the first Australian destination was Brisbane from 2 June 2015.