Malindo Air to start Boeing 737-900ER services to Perth from 19 November 2015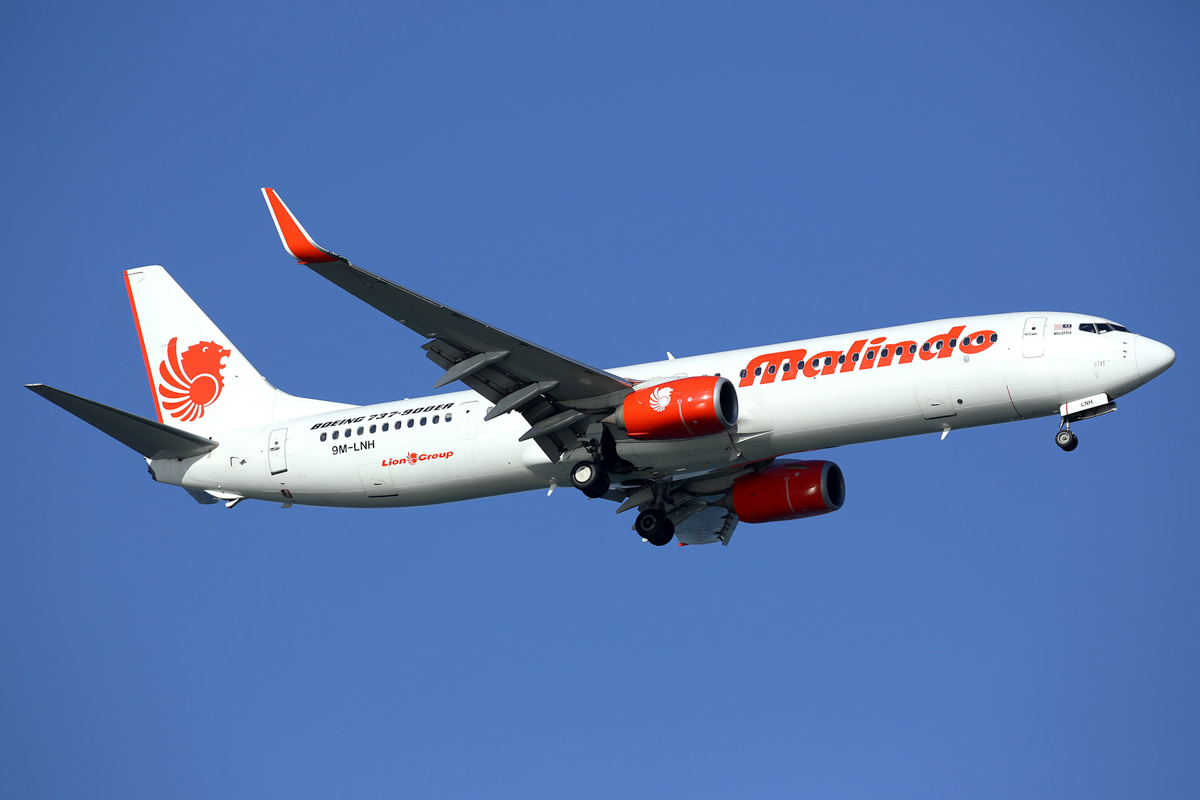 9 September 2015 © David Eyre (UPDATED 5 OCT 2015)
Malindo Air is to introduce flight services using Boeing 737-900ER aircraft from Kuala Lumpur to Perth, from 19 November 2015.
The airline had announced the proposed services in early September 2015, and has now received the necessary approvals from CASA and other Australian regulators.
The schedule initially involves daily flights from 19 November 2015, increasing to 11 weekly from 3 December 2015::
From 19 November 2015:

DAILY (Boeing 737-900ER): OD151 KUL0825 – 1410PER / OD152 PER1505 – 2100KUL
From 3 December 2015:

MON-SAT: (Boeing 737-900ER) OD151 KUL0825 – 1410PER / OD152 PER1500 – 2055KUL
TUE/FRI/SAT/MON (arr/dep Perth): (Boeing 737-900ER) OD153 KUL2315 – 0500PER / OD154 PER0700 – 1255KUL
The Malaysia-based airline Malindo has hubs at Kuala Lumpur International Airport and the old KL airport at Subang. Their fleet consists of six Boeing 737-800, six Boeing 737-900ER aircraft, with four more 737s due for delivery by the end of 2015. It also operates 11 ATR72 turboprops.
The entry of Malaysia's AirAsia into Indonesia prompted Indonesian airline Lion Air to establish Malindo (derived from Malaysia and Indonesia) in Malaysia, as a joint venture between National Aerospace and Defence Industries (NADI) (51%) of Malaysia and Lion Air of Indonesia (49%).
Malindo launched services on 22 March 2013, and now operates to all major airports in Malaysia and internationally to Indonesia, Thailand, India, Bangladesh, Nepal and Singapore. Australia will be the eighth country served by the airline.
Malindo is considered to be a hybrid airline, as it combines some features of premium airlines with low cost fares. Its 737s feature Wi-Fi, an in-flight entertainment system for every seat, light snacks and a free meal, seat pitches of 32 inches in economy and 45 inches for business class, and free baggage allowances.