Perth Airport welcomes first scheduled Airbus A380 service: 1 May 2015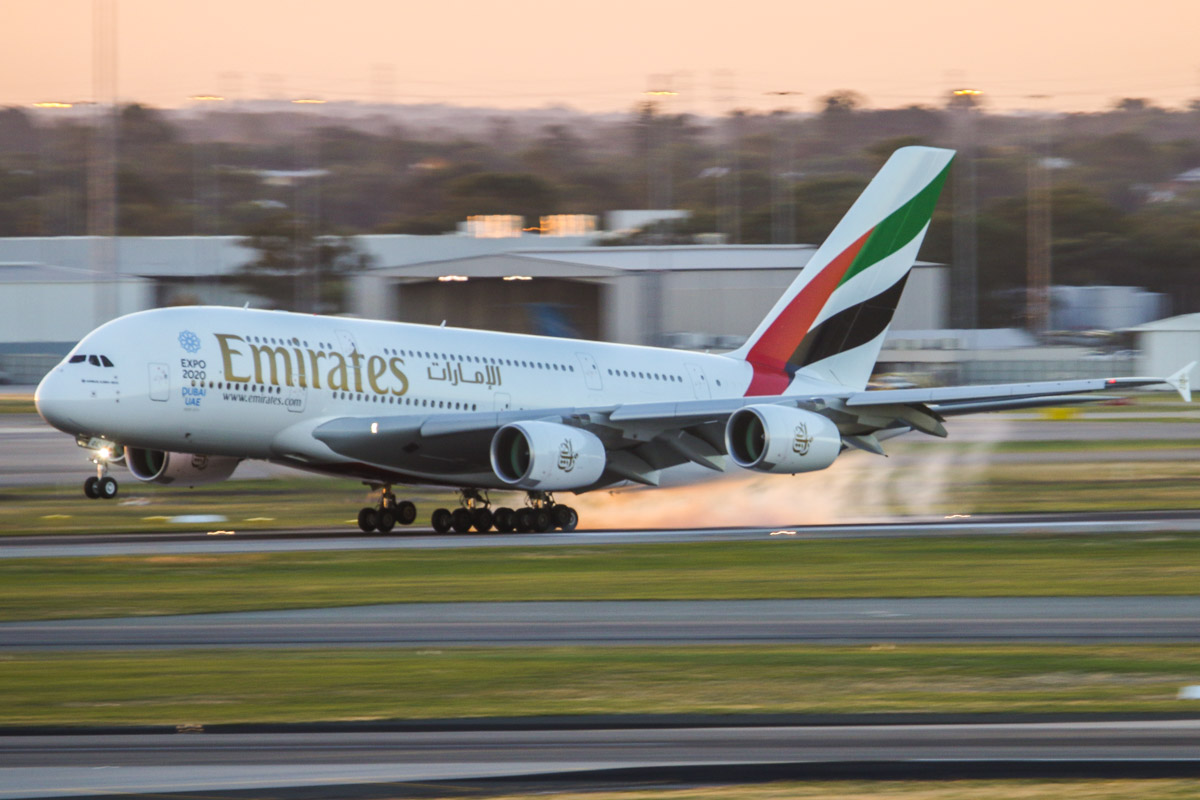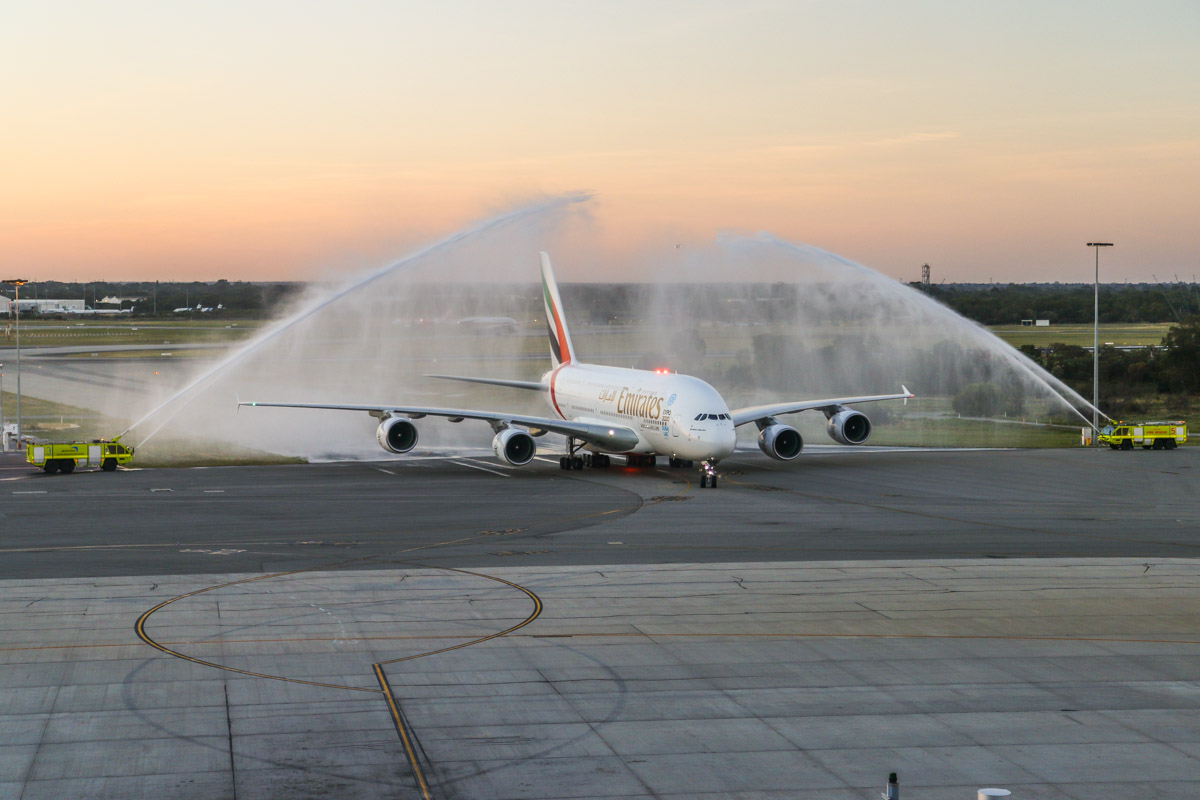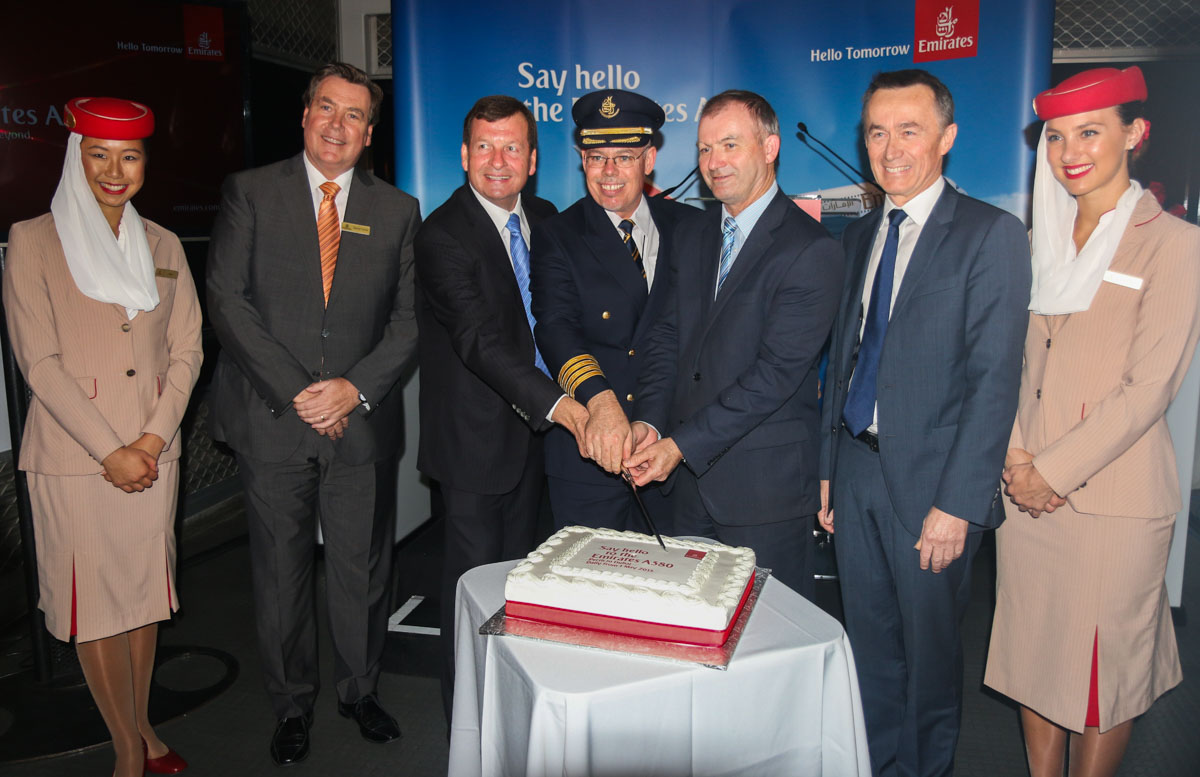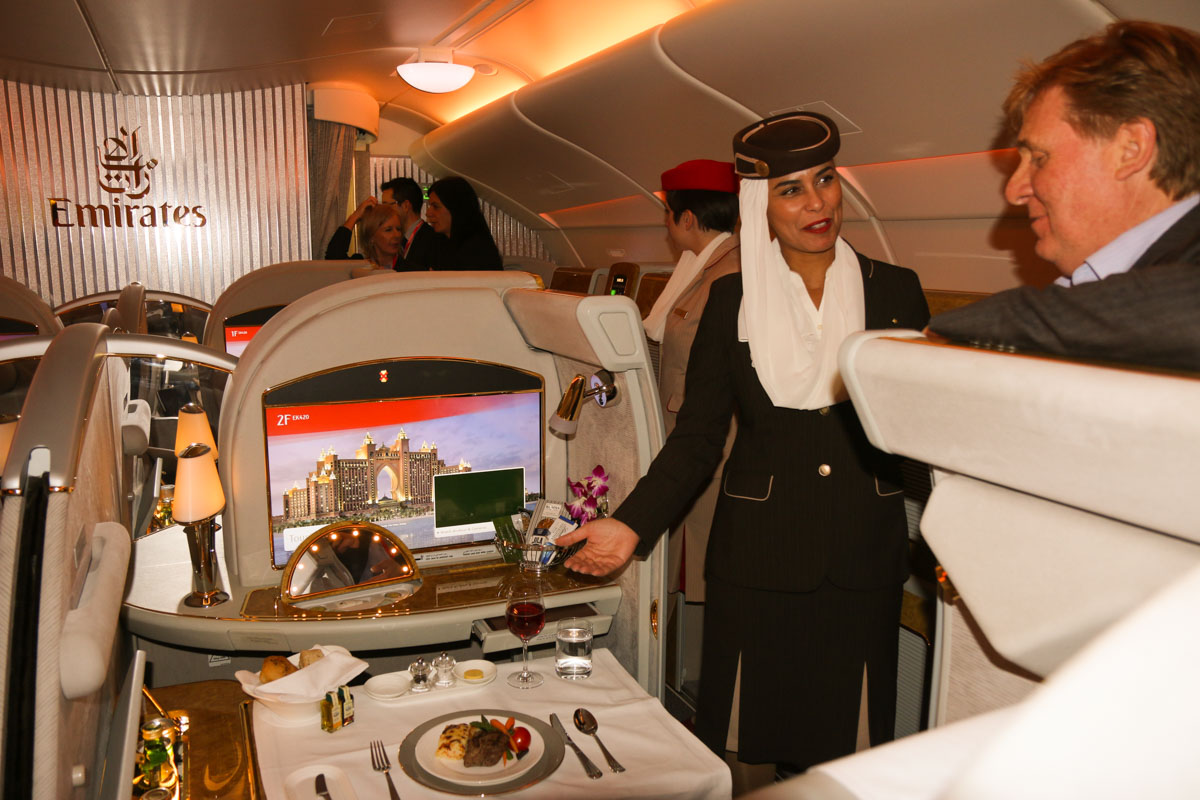 1 May 2015 © David Eyre
Hundreds of spectators gathered at Perth Airport on 1 May 2015, to witness the sunset arrival of the first scheduled Emirates Airbus A380 service to Perth.
The first service was operated by a 9-month old Airbus A380-861, registered A6-EOE, the 169th A380 built.
The A380 landed on Perth's runway 21 at 5:29pm Perth Time, after a flight time of 9 hours 56 minutes from Dubai.
Welcomed with a traditional water cannon salute by airport fire crews, flight EK420 parked at the special dual-aerobridge gate at Bay 51. The return flight EK421 took off from runway 21 at 10:21pm. After a flight of 10 hours 36 minutes, it landed at Dubai at 4:57am local time (8:57am Perth time).