70-year old converted DC-3 visits Perth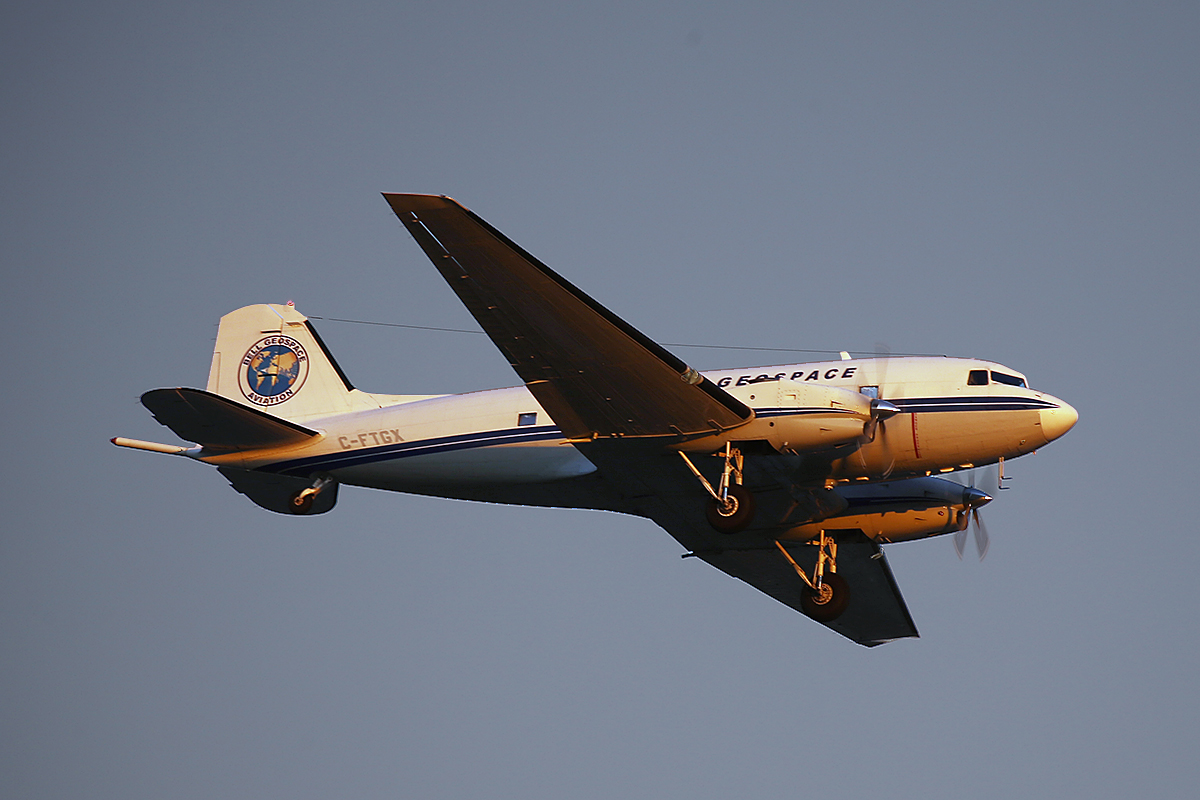 30 April 2015 © David Eyre
On 22 April 2015, a special visitor arrived in Perth for a two-week geophysical survey contract.
The aircraft, registered in Canada as C-FTGX, was built in 1944 as a military version of the DC-3.
In August 2010, it was converted by Basler Turbo Conversions at Oshkosh, Wisconsin, to a Basler Turbo BT-6, and modified for survey work by Bell Geospace.