Aircraft carrier USS Carl Vinson (CVN-70) arrives off Fremantle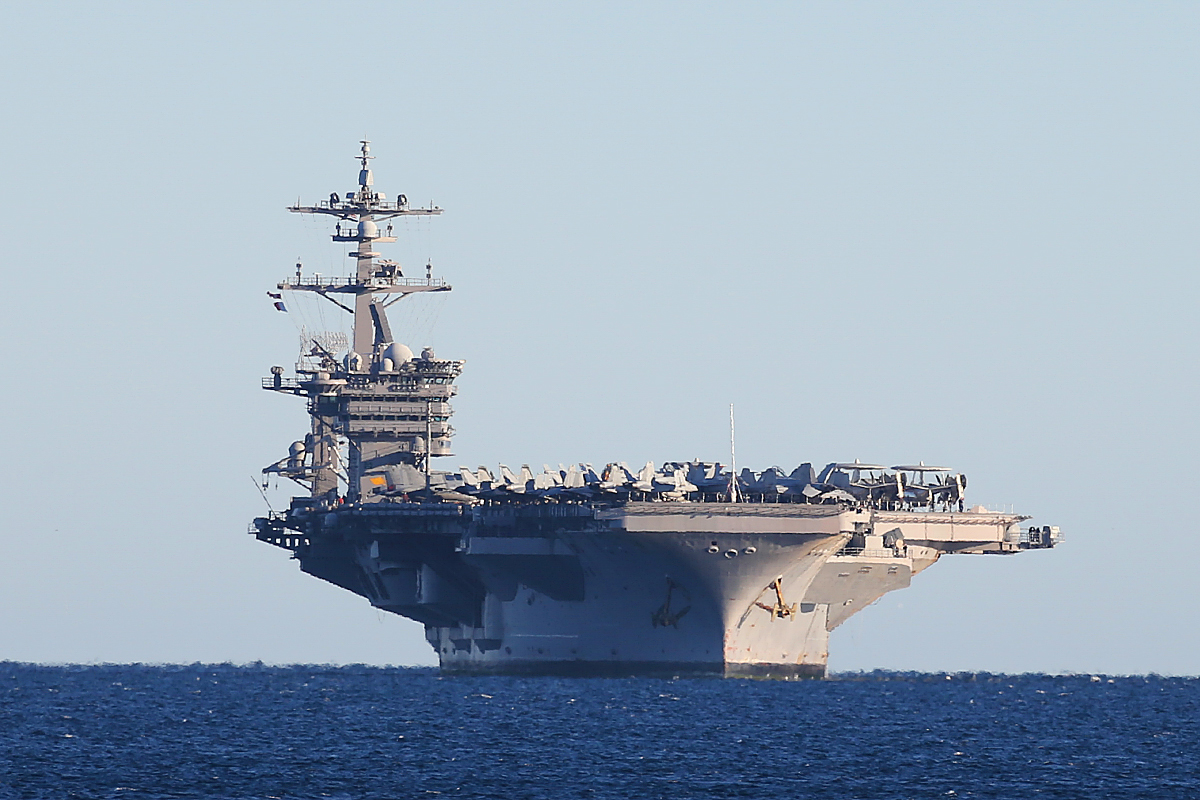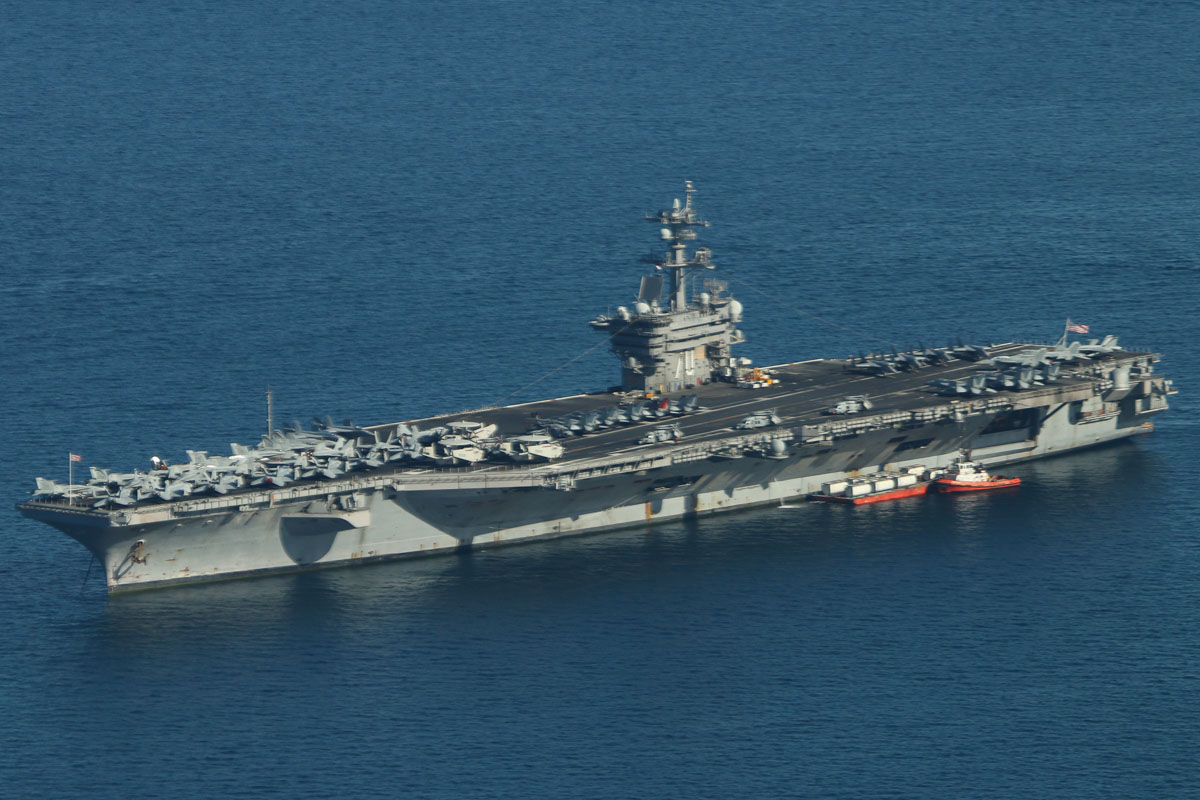 26 April 2015 © David Eyre
The US Navy aircraft carrier USS Carl Vinson (CVN-70) and its escort ships Ticonderoga-class guided missile cruiser USS Bunker Hill (CG-52) and Arleigh Burke-class guided missile destroyer USS Gridley (DDG-101) arrived in Fremantle this morning (26 April 2015), for a rest and recreation break, on the long journey home to their home port of San Diego, California having left the waters around the Middle East after combat duties against ISIS.
USS Carl Vinson is anchored at Gage Roads anchorage between Fremantle and Rottnest Island, whilst the USS Bunker Hill and USS Gridley were docked at Victoria Quay, Fremantle.
There were no public tours aboard ship, but AAWA was able to obtain photos from the shore and aerial photos.