Bristow to develop and order AgustaWestland AW609 tiltrotor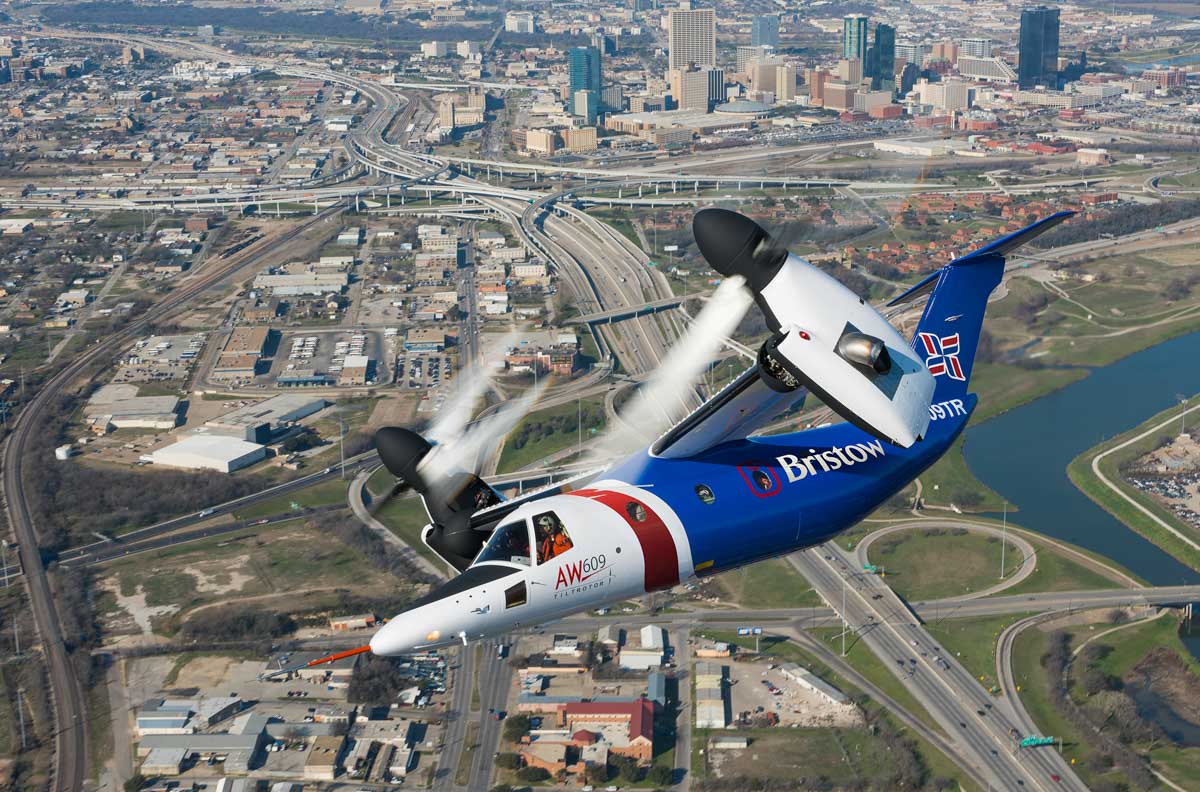 2 March 2015
Bristow Helicopters has signed a multi-year memorandum of understanding with AgustaWestland to assist in developing the AW609 tiltrotor for commercial operations, mainly for oil and gas and search and rescue.
The $24 million AW609 was originally launched in 1996 as a joint program between Bell and Boeing, who developed the military V-22 Osprey military tiltrotor. In 1998, Boeing left the program and Agusta teamed with Bell. In 2011, Bell withdrew from the program, leaving AgustaWestland as the sole owner.
The AW609 has been under development for 18 years and is the first civil tiltrotor aircraft to enter certification testing, which is expected to take another two years. AgustaWestland has nearly 60 customers for the aircraft, which is to be manufactured in AgustaWestland's plant at Philadelphia, USA. Most of the flight testing work will also be moving to the USA.
The contract with AgustaWestland does not commit Bristow to purchase the AW609, but Bristow's CEO Jonathan Baliff said that the company will order the aircraft in significant numbers – perhaps as many as their S-76 and S-92 fleet eventually. These orders are expected when the certification is completed in 2017, with deliveries from 2018.
The arrangement allows Bristow to have exclusive access and optimise the AW609 to their needs. Bristow will assist AgustaWestland to refine the aircraft, recommending enhancements and modifications as well as advising on maintenance and operational procedures. Bristow will also provide some pilots, all the civilian training and invest in simulators for the AW609 development program.
Bristow recently acquired Airnorth, a fixed-wing regional airline based in Darwin, NT. This acquisition enables Bristow to offer a complete logistics service, with fixed wing aircraft of Airnorth delivering passengers and freight for transfer onto Bristow's helicopters, which then deliver them to remote sites, including oil rigs. A complete, seamless logistics service is increasingly preferred by Bristow's customers.
The AW609 tiltrotor can fly at 275 knots and take off or land vertically, flies above much of the weather (25,000 feet), has longer range than helicopters (750nm, or 1,100nm with auxiliary tanks) and fly-by-wire control systems.
Bristow believes that the AW609 provides an opportunity in some situations to use one aircraft type, rather than the current mix of fixed and rotary wing aircraft. Examples include flying workers direct from London to a rig in the North Sea, or doing a medevac flight to quickly get injured workers off an oil rig within the 'golden hour' of survival.