Garuda Indonesia orders 50 Boeing 737 MAX 8 aircraft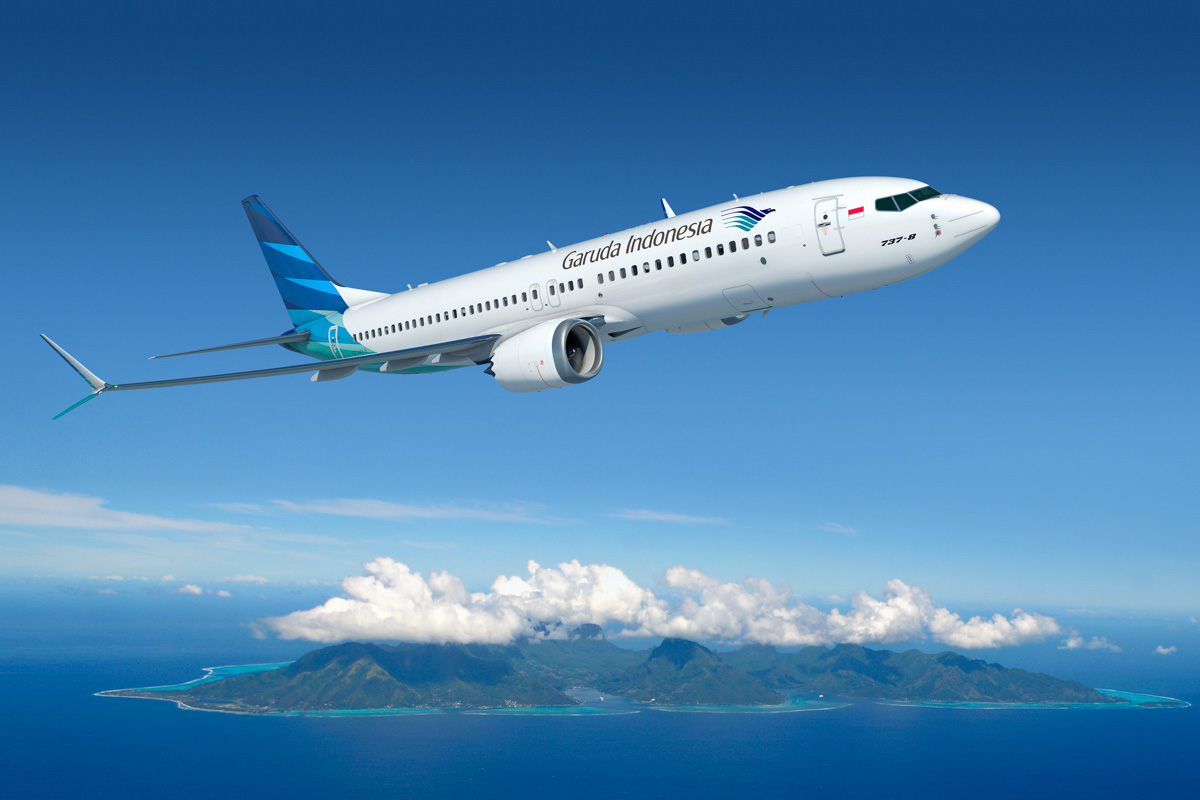 14 October 2014 – Copyright © David Eyre
Garuda Indonesia has ordered 46 Boeing 737 MAX 8 aircraft and converted an existing order for four Boeing 737-800s to 737 MAX 8s. The order is worth US$4.9 billion at current list prices, though the airline would have received significant discounts for a large order. Delivery dates have not been released.
The 737 MAX incorporates the new CFM International LEAP-1B engines, split winglets and other aerodynamic and technological improvements, making it 14 percent more fuel-efficient than current versions of the 737NG (737-600/700/800/900) and 20 percent better than earlier 737NGs.
Garuda currently already operates 79 Boeing 737 aircraft (1 737-300, 3 737-500s, 75 737-800s), and still has some 737-800s on order.
Garuda currently uses the Boeing 737-800 on services between Jakarta and Perth, and until recently also used them on services to Bali (replaced on that route by Airbus A330s).
Garuda and its competitor, Lion Air, will be the largest airlines in the South East Asia region by the end of 2014. Garuda expects to have 194 aircraft in service by the end of 2015. Garuda will reduce capacity in 2014 by selling older aircraft and deferring some new aircraft deliveries because of excess capacity, but will then increase its fleet to about 250 by the end of 2025.
Boeing's 737 MAX family has a total of 2,295 orders from 47 customers, with the prototype 737 MAX aircraft due to make its first flight in 2016.