Etihad Airways' new livery unveiled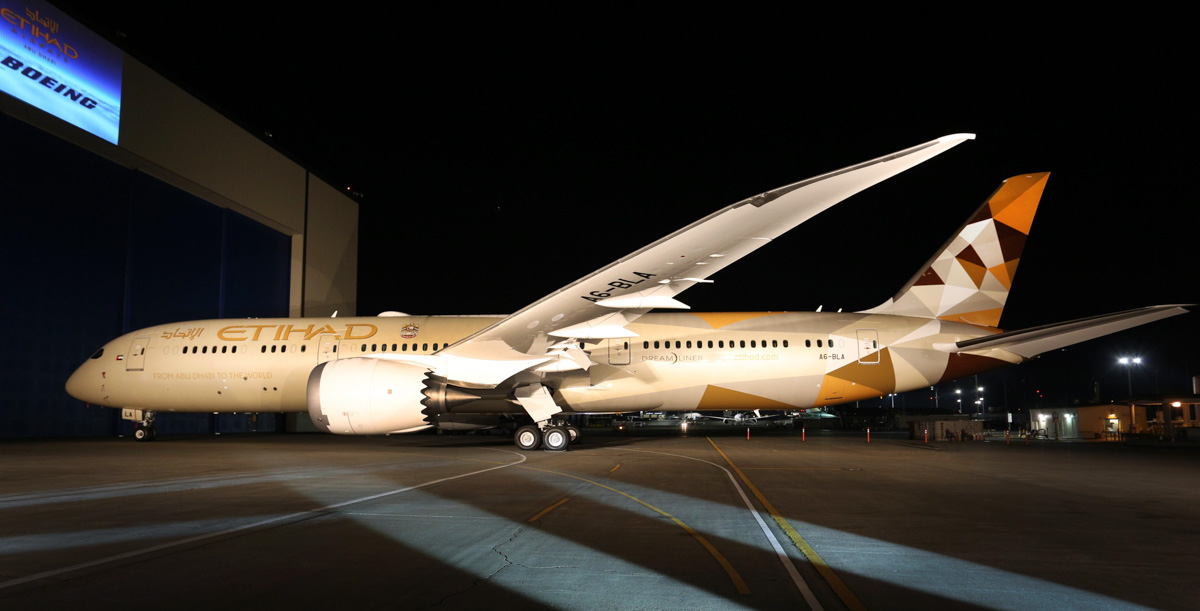 29 September 2014
Etihad Airways unveiled its new livery on its first Airbus A380 and its first Boeing 787-9 Dreamliner this week.
Etihad's media release states that "The new 'Facets of Abu Dhabi' livery uses a color palette which reflects the varying hues of the landscape of the UAE, from the darker sands of the Liwa desert to the lighter colours seen in the Northern Emirates. The result of extensive research, the design will also be a key feature of the new cabin interiors being introduced on Etihad Airways' Boeing 787 aircraft."
Every new aircraft will be delivered in the new livery, and the whole fleet will have been repainted in the new livery by late 2017.
Etihad has stated that the Boeing 787-9 Dreamliner will be used on Abu Dhabi – Perth services during 2016/17, replacing the current Airbus A330-200. The first Australian destination will be Brisbane, from the first half of 2015.
Etihad has 104 aircraft in service, with another 204 aircraft on order. These include 41 Boeing 787-9s and 30 Boeing 787-10s.