Qantas' final international service from Perth (apart from seasonal flights)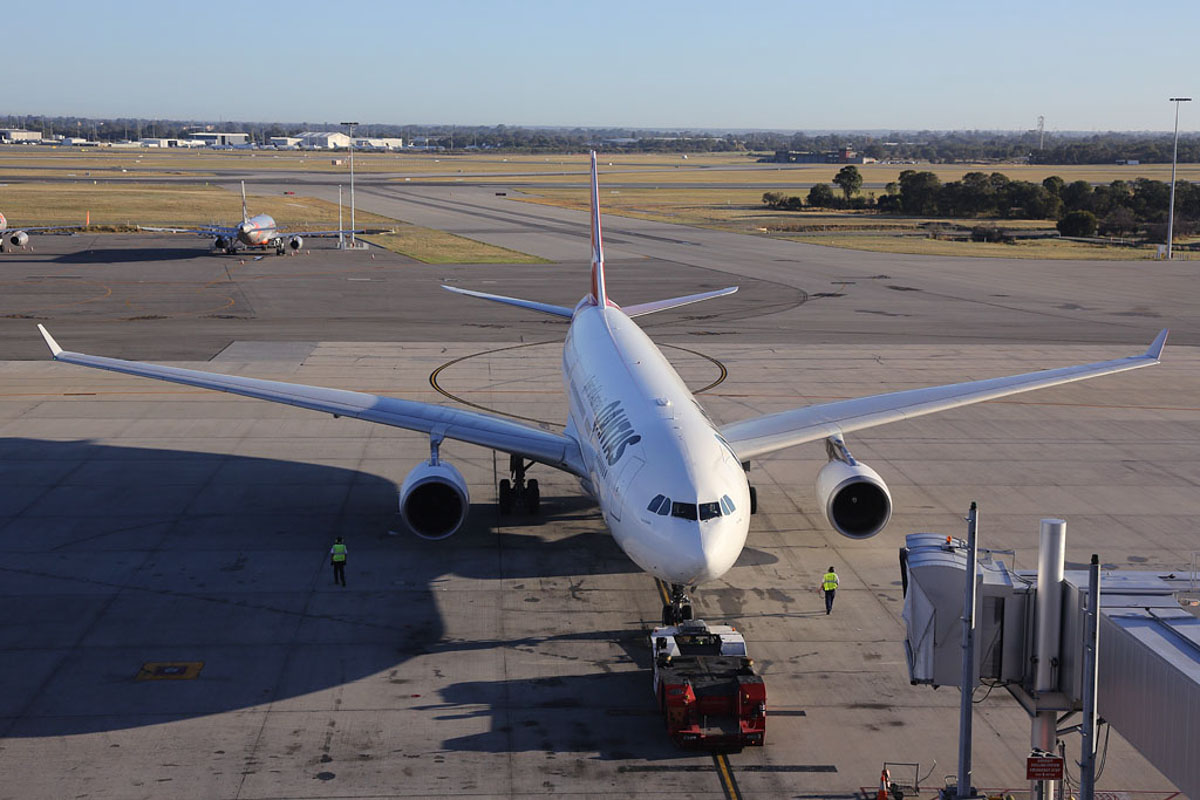 11 May 2014 Copyright David Eyre
Qantas today operated its final regular scheduled international service from Perth, apart from seasonal operations.
Airbus A330-200 VH-EBI operated the  QFF77 service from Perth to Singapore, which took off at 8:12am, landing back at Perth at 11:32pm as flight QF78.
Qantas recently announced record losses, which industry analysts and Qantas staff consider to have been caused by years of poor management decisions by Alan Joyce and the Qantas Board. Qantas has pursued a strategy of retreat when faced with competition from overseas airlines, who then rush to fill the void caused by Qantas service cancellations.
It is believed that this is the first time that Perth has had no Qantas international services.
The airline claims that it will operate temporary seasonal services to Singapore and Auckland from Perth, depending upon demand.