World's First Scheduled Boeing 787-9 Dreamliner Route to be Air New Zealand's Auckland-Perth service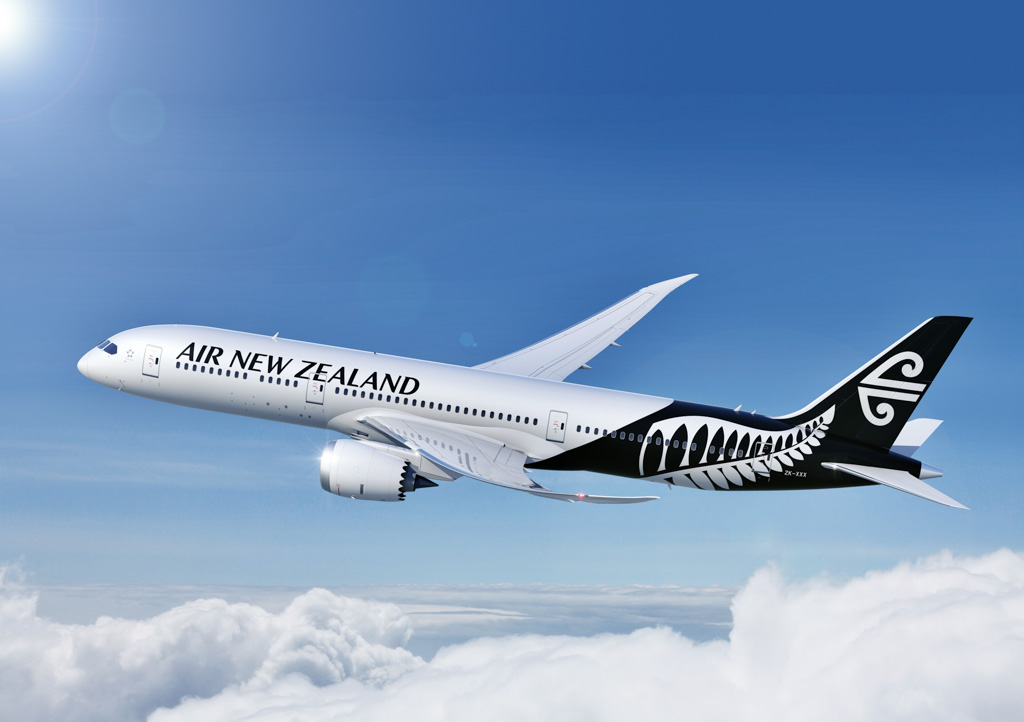 7 November 2013 © David Eyre
Air New Zealand has announced that the daily NZ175/NZ176 Auckland-Perth service is to be the first scheduled route ever operated by the new Boeing 787-9 Dreamliner, with services commencing from 15 October 2014.
CEO Christopher Luxon made the announcement at the official opening of the airline's Customer Innovation and Collaboration Centre in Auckland. A feature of the centre is the only Boeing 787-9 full cabin interior outside the factory in Seattle.
The daily Auckland – Perth service is to be operated as part of Air New Zealand's alliance with Virgin Australia (Air New Zealand owns 25.9% of Virgin Australia), and seats on the new services are available to book now, on either airline's respective websites. Schedule is as follows:
NZ175 arrives Perth at 16:45 / NZ176 Departs Perth 18:00.
Air New Zealand was the launch customer for the Boeing 787-9 and is ordering ten of the aircraft. Boeing 787s feature larger windows with electronic dimming (rather than pull-down shutters), cleaner cabin air, higher humidity and lower relative cabin pressure.
This seat map illustrates the cabin configuration, which includes:
• 18 lie-flat Business Premier booths in a 1-1-1 herringbone layout
• 21 Premium Economy recliner seats in a 2-3-2 configuration, with 41-inch seat pitch
• 263 Economy seats in a 3-3-3 configuration, with 31-32-inch seat pitch, including 14 recliner Skycouch rows with 33-inch seat pitch.
This video compiled by Australian Business Traveller shows the different types of seats:
For more information on Air New Zealand's Boeing 787-9 fleet, visit www.airnewzealand.com/futuretakingflight .
Qatar Airways had originally said that they would introduce the first Boeing 787 services to Australia on Doha-Perth services from 1 February 2013 using the smaller Boeing 787-8, but this was postponed indefinitely following the type's battery fire and electrical system problems.
Scoot will also eventually use Boeing 787s on its Perth services. The airline has 20 Boeing 787s (including both the 787-8 and 787-9) on order, due to enter service by the end of 2014. By 2016, Scoot will start retiring their ex-Singapore Airlines Boeing 777-200ER aircraft. Scoot commences Perth services using 777s from 19 December 2013.