Tigerair retrofit A320 9V-TRK with Sharklets – first in Asia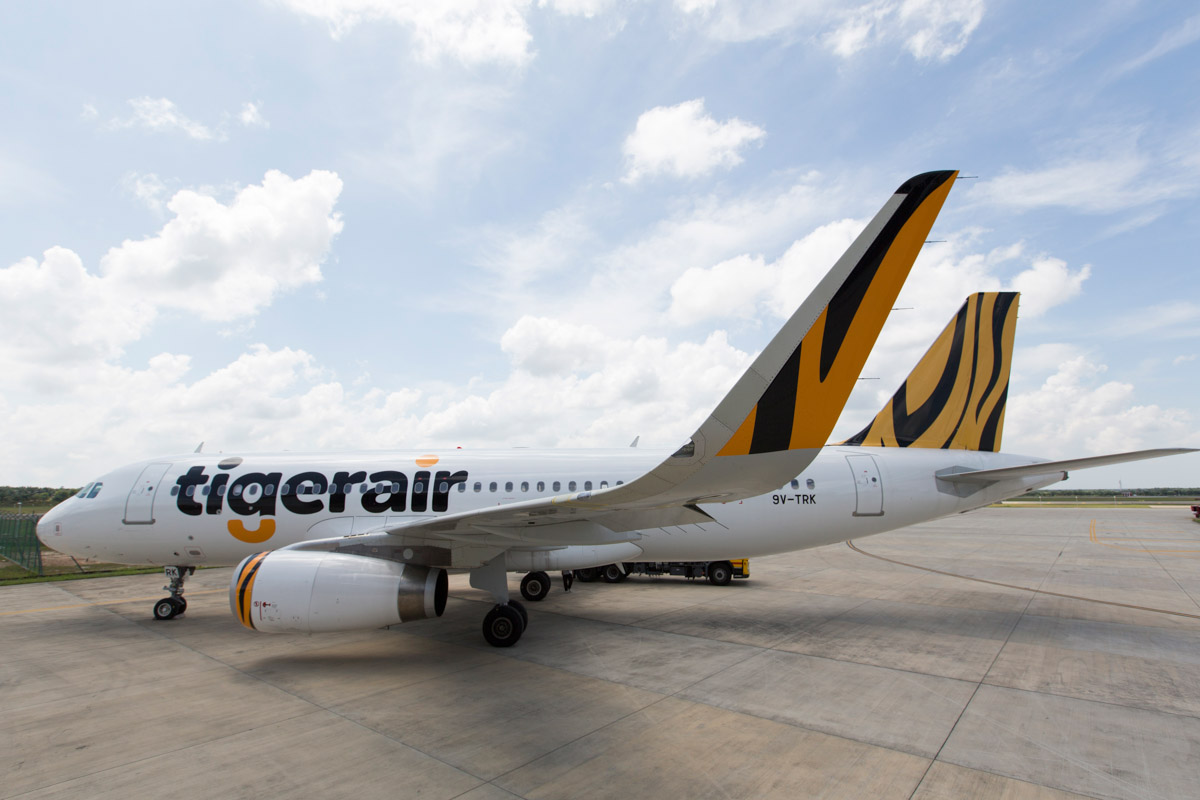 5 November 2013 © David Eyre
Tigerair of Singapore today revealed the first A320 aircraft to be retrofitted in Asia with 'Sharklets' winglets, Airbus A320-232 9V-TRK.
The retrofit work was performed by Sepang Aircraft Engineering at Kuala Lumpur in Malaysia between 27 October – 3 November 2013.
Five of Tigerair's latest A320s were delivered with wings ready for modification with Sharklets. Later in 2013, the airline will begin taking delivery of new A320s with Sharklets installed during production.
Tigerair Singapore currently operates A320 services between Singapore and Perth – twice per day on TUE/THU/FRI/SAT, and once per day on MON/WED/SUN. Tigerair Australia operates domestic services to Perth from Sydney and Melbourne.
Airbus publicly announced the sharklet retrofit scheme on 29 October 2013 and has already obtained airline orders for around 200 retrofit sets, with a potential market of up to 4,000 A320 family (A319/A320/A321) aircraft.
Maintenance, repair and overhaul (MRO) companies around the world can undertake the installation of sharklets, with the modification taking around 13 days to complete, although 9V-TRK was modified in about half that time. The process involves removing the triangular wingtip fences and replacing them with 2.4 metre-tall, lightweight composite sharklets.
Sharklets reduce fuel burn by around 4% on longer flights, providing airlines with the choice of extending range by an additional 100 nautical miles or increasing payload by up to 450 kg.
Sharklet retrofits are currently only available on A320s and A319s, with A321 retrofits to be available later.