Start of Airbus A380 services to Perth delayed to March 2014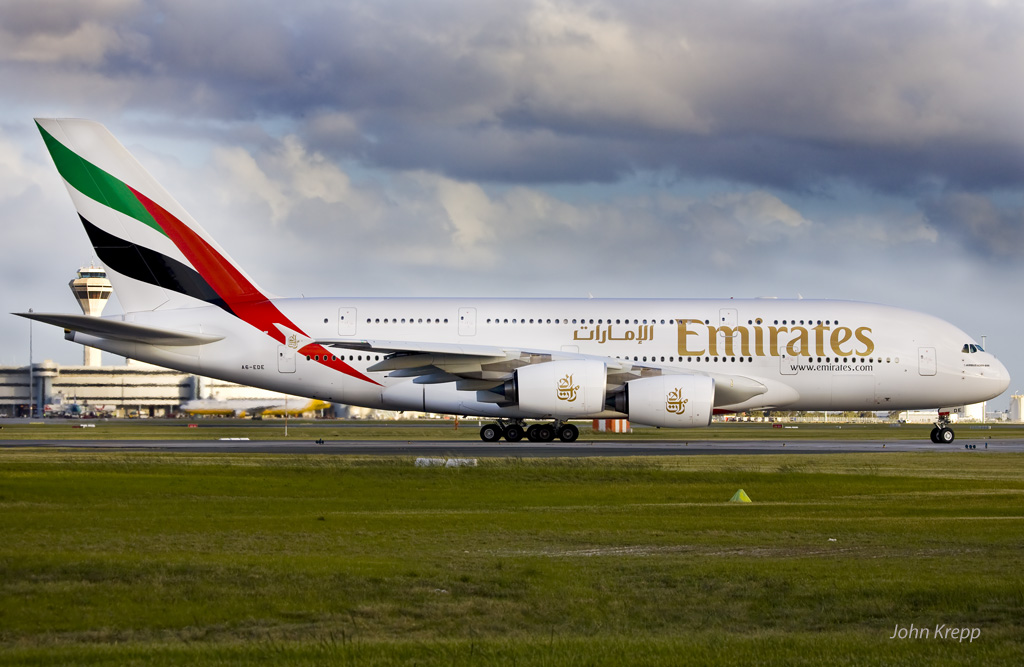 Emirates' president Tim Clark recently confirmed that the airline plans to start Airbus A380 services to Perth , replacing one of the Boeing 777-300ER and 777-200LR services currently on one of their three daily services between Perth and Dubai.
Although Perth Airport's runways and taxiways are capable of handling the A380, the airport does not yet have a special split-level A380 aerobridge boarding gate, required to enable passenger loading to both decks simultaneously.
The A380 aerobridge is to be positioned at Gate 51, where the new Virgin Australia Domestic Pier connects to Terminal 1 (the International Terminal). It was originally due to be completed as part of Perth Airport's $700 million redevelopment in June 2013, but in December 2012, the airport advised that the aerobridge would not be ready until November 2013.
The airport has now announced that although the A380 gate would be ready by November 2013, the international terminal redevelopment and Emirates business class lounge will not be ready until March 2014, so they are negotiating a later start date for A380 services.
The A380 is popular with passengers, who prefer its quieter and more spacious interior. The A380 has a 10-abreast seating configuration as used in the Boeing 777, but the 777 is narrower, making it somewhat less comfortable. Business class passengers also prefer the fully flat beds in the A380, compared to the angled lie-flat seats in the Boeing 777.