Skywest officially renamed Virgin Australia Regional Airlines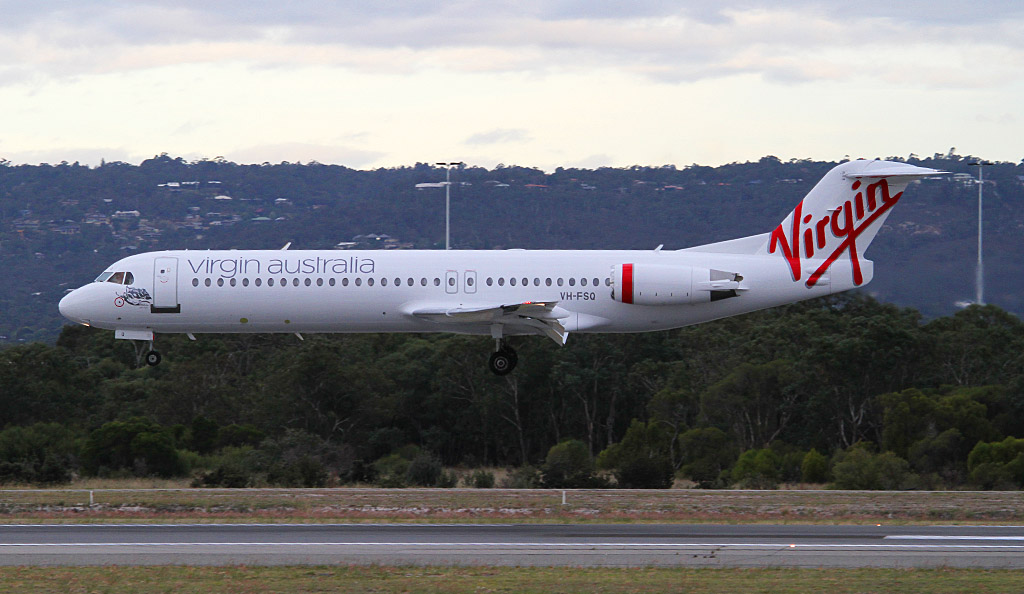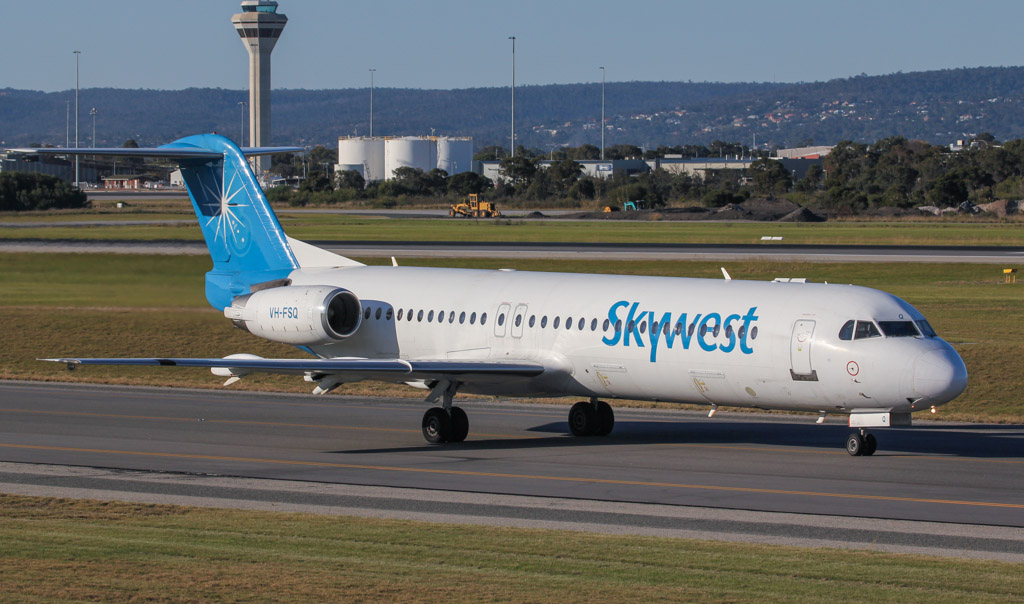 7 May 2013 © David Eyre
Following the takeover of Skywest Airlines by Virgin Australia last month, today Virgin Founder Sir Richard Branson and Virgin Australia Chief Executive Officer John Borghetti flew into Perth this morning to officially launch the rebranded airline as Virgin Australia Regional Airlines.
The first two Skywest aircraft to be repainted in Virgin Australia's livery were also officially unveiled – Fokker 100 VH-FSQ "Bill's Bay" and Fokker 50 VH-FNA "Rockingham Beach". These two aircraft have actually been in service for a few weeks in the new colours. Sir Richard Branson was photographed waving the WA flag from VH-FSQ, and posing with Virgin Australia CEO John Borghetti and Virgin Australia staff.
Virgin Australia Regional Airlines will continue to be based in Western Australia with a its own management team, employees and a separate Air Operator's Certificate (AOC). Skywest had 32 aircraft operating over 800 services per week to 41 different destinations at the time of the official takeover. Skywest's website has already been changed over to carry the Virgin Australia name, and airports and aircraft are to be progressively rebranded in coming months.
The Fokker 50 fleet is reportedly to stay in service for at least the next 15 months before being progressively replaced by ATR72s.
In an official media release, Virgin Australia CEO John Borghetti said "By integrating Skywest Airlines into the Virgin Australia Group, we unlock new opportunities to grow our services to regional Australia and significantly increase our charter presence in the high growth fly-in-fly-out markets.
"Western Australia is one of the fastest growing aviation markets and a very important part of our strategy. We have made significant investment over the past two years with the introduction of our internationally configured Airbus A330 aircraft on services between the East and West Coast, increased frequencies to the resource-rich Pilbara region and established a large crew base in Perth.
"By building a Perth-based operation and workforce, we will continue to invest in local resources, expertise and infrastructure", Mr Borghetti said.
Sir Richard Branson said: "It is fantastic what John and the team have done over the last couple of years, completely repositioning the airline with the introduction of the Virgin Australia brand and its brilliant product and service. Now I am thrilled to see him focusing on other market segments including regional and charter services where I know they will deliver.
"This is the start of the next ground-breaking chapter for the Virgin Australia Group and an exciting time for the airline", Sir Richard said.
Virgin Australia Regional Airlines' second Airbus A320, VH-YUD (cn 1922, ex G-MEDH) "Port Beach" also arrived on delivery from Seletar at 05:30 this morning, and is the first A320 to appear in Virgin Australia colours.