Channel Ten News JetRanger helicopter VH-ZMN crashed at Baskerville; crew okay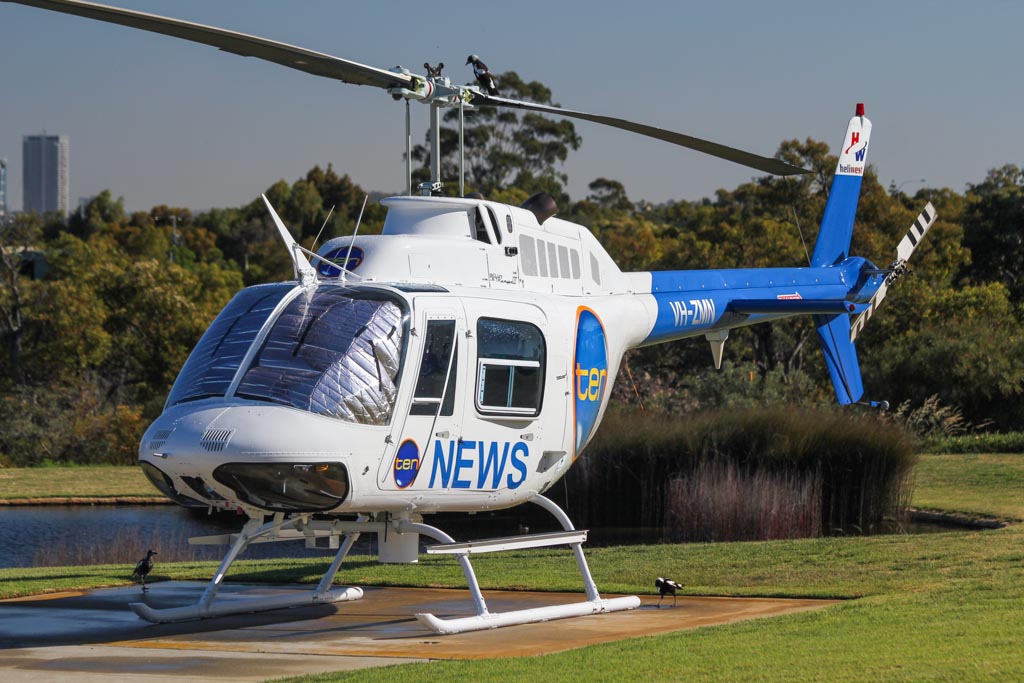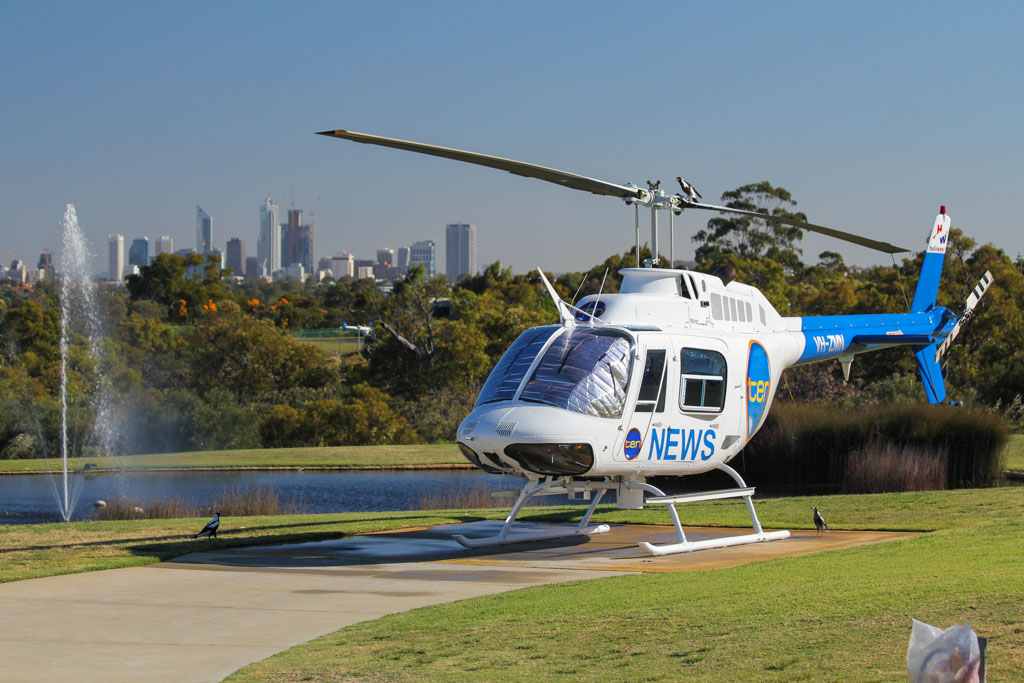 19 January 2013 © David Eyre
The Channel Ten News helicopter, Bell 206B JetRanger VH-ZMN  (owned and operated by Heliwest) crash landed near Weir Road in Baskerville, north-east of  Perth just before 11am on Saturday 19 January 2013.
The JetRanger had been filming news footage of emergency  services crews attending the scene of a truck rollover, when the helicopter  itself crash-landed nearby.
News footage of the crash occurring (LINK) shows that the helicopter seemed to have lost tail rotor effectiveness and begin spinning to the right, before autorotating down to a heavy landing in  bushland close to the emergency services attending the truck incident. Upon landing, the tail boom of the JetRanger broke off and the fuselage tipped  onto its right side. There was no fire, but the fire services dowsed the aircraft with water to prevent fire occurring.
The cameraman and pilot are both okay. The cameraman  was taken to hospital to check for spinal injuries, but released soon after.
The Australian Transport Safety Bureau is investigating and had the JetRanger moved to Jandakot Airport later in the afternoon.
It is important to emphasise that this was the first crash suffered by Heliwest in 21 years of helicopter operations.
Channel Ten is now leasing another JetRanger from Heliwest, VH-VJG.