Network Aviation takes delivery of second of ten ex-Avianca Fokker 100s, PH-ZFV (later VH-NHQ)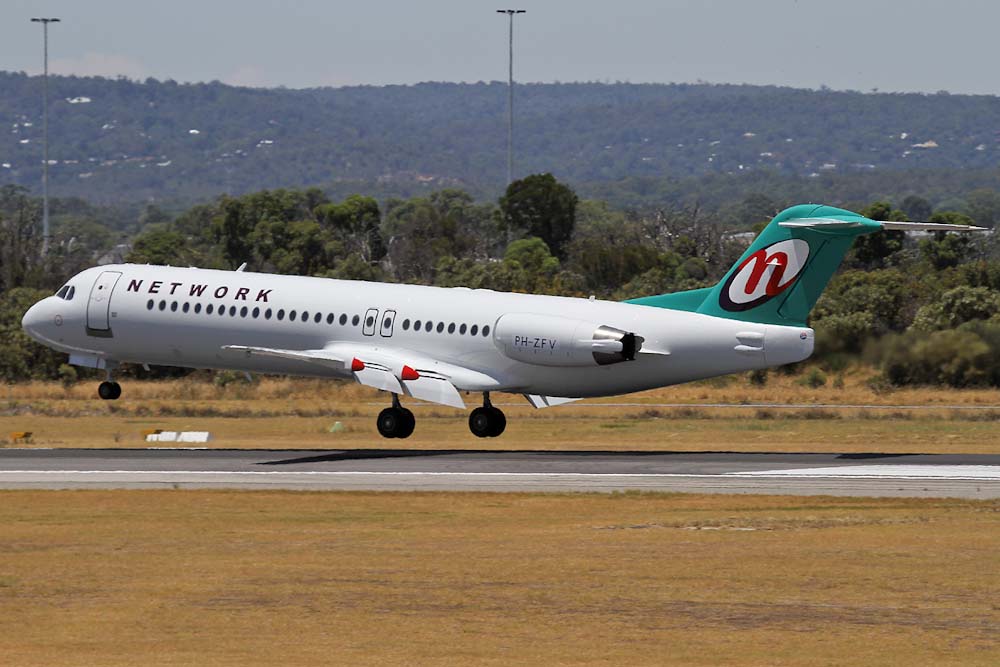 20 January 2012 © David Eyre
Network Aviation took delivery of the second of ten Fokker 100 aircraft which were recently purchased from the Colombian airline Avianca.
The aircraft had initially flown Bogota (Colombia) – Nassau (Bahamas) – Halifax (Canada) – Keflavik (Iceland) – Woensdrecht (Netherlands) during 15 – 17 October 2011, still wearing its Colombian registration HK-4431.
At Woensdrecht, it underwent a refit with Fokker Services, to upgrade the cabin and navigation systems (including ADS-B), and to make it compliant with air service bulletins and airworthiness directives. It was given the Dutch registration PH-ZFV.
On 17 January 2012, PH-ZFV took off from Woensdrecht for its delivery flight to Australia, flying Woensdrecht (Netherlands) – Samsun (Turkey) – Al Ain (UAE) – Nagpur (India) – Penang (Malaysia) – Jakarta Halim (Indonesia) – Perth, arriving at 12:53 on 20 January 2012.
On the delivery flight, it used flight number SXI1201 as it was flown by a crew from Southern Cross International, a provider of aircraft ferrying services.
The aircraft will undergo some more work before it is added to the Australian register as VH-NHQ, making it the fourth Fokker 100 in the Network Aviation fleet.