Emirates orders 50 more Boeing 777-300ERs; in talks on proposed Boeing 777X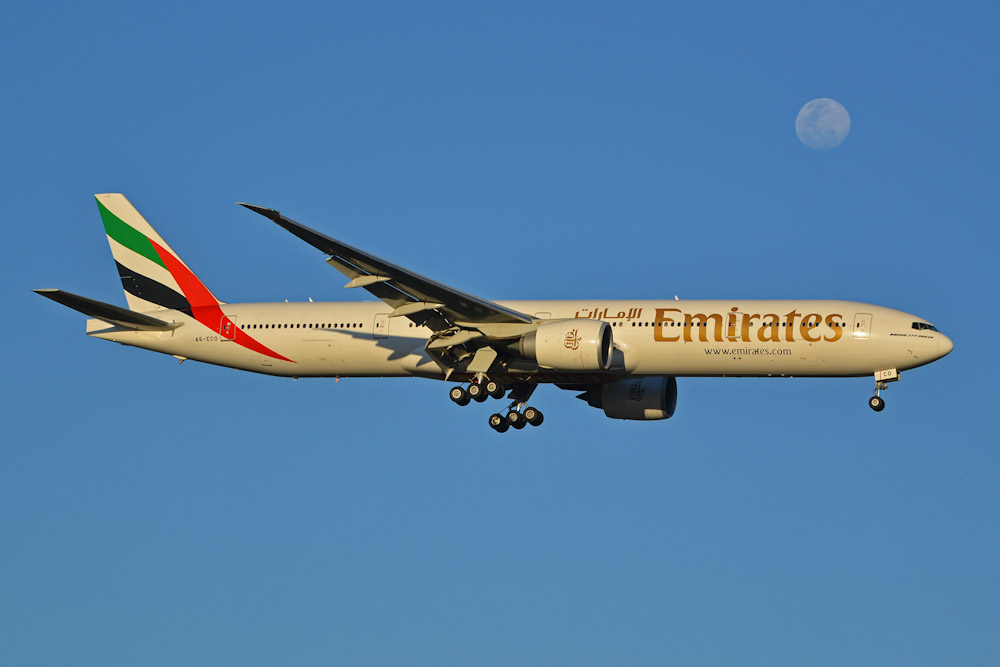 13 November 2011:
Emirates has ordered 50 additional Boeing 777-300ERs plus 20 options at the Dubai Air Show, worth $18 billion (or $26 billion including options), with delivery commencing in 2015. This makes it the largest Boeing commercial order ever, in terms of dollar value. Emirates is already awaiting delivery on another 41 Boeing 777-300ER aircraft from an earlier order, so its confirmed 777-300ER orders now total 91.
With 94 Boeing 777s (including 61 777-300ERs) in service, Emirates already has the largest fleet of 777s in the world.
Emirates is also in talks with Boeing about improved versions of the 777, referred to as the 777-8X and 777-9X. Emirates wants the aircraft from 2017 to begin replacing 777-300ERs, and expects lower fuel burn and the ability to carry 360 passengers and cargo direct from Dubai to Los Angeles.
Emirates also has 75 Airbus A350s on order, but has expressed concerns about aircraft performance and development delays.