Tiger Airways Australia moves from Terminal 3 to Terminal 2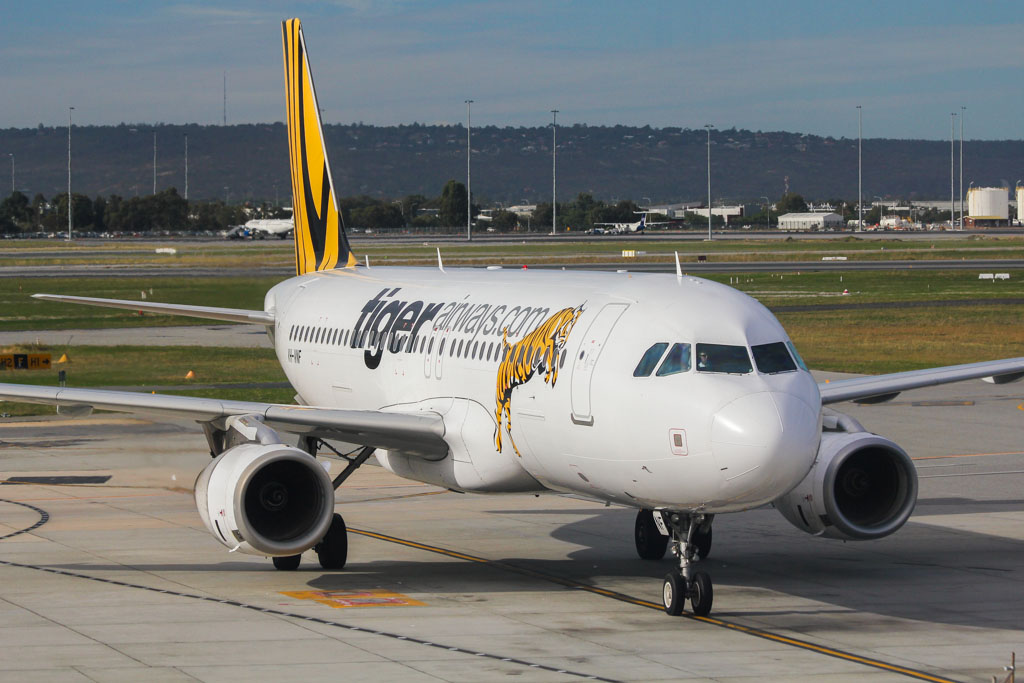 23 April 2013 © David Eyre
Tiger Airways Australia today moved its Perth Airport domestic operations from Terminal 3 to Terminal 2, where it joined Skywest Airlines (now Virgin Australia Regional Airlines) and Alliance Airlines.
The first Tiger Airways Australia aircraft to arrive at Terminal 2 was VH-VNQ Airbus A320-232 (cn 5218), operating flight TT184 from Melbourne, which arrived at 17:55. The aircraft then departed at 18:57 as TT185 back to Melbourne.
This leaves Virgin Australia as the only other operator left at Terminal 3, although Qantas has arranged with Perth Airport to gradually take over Terminal 3 as part of expanding its Perth domestic hub.