Qantas taking advantage of freed-up Terminal 3; to upgrade Terminal 3 & 4 as "Qantas Domestic Precinct"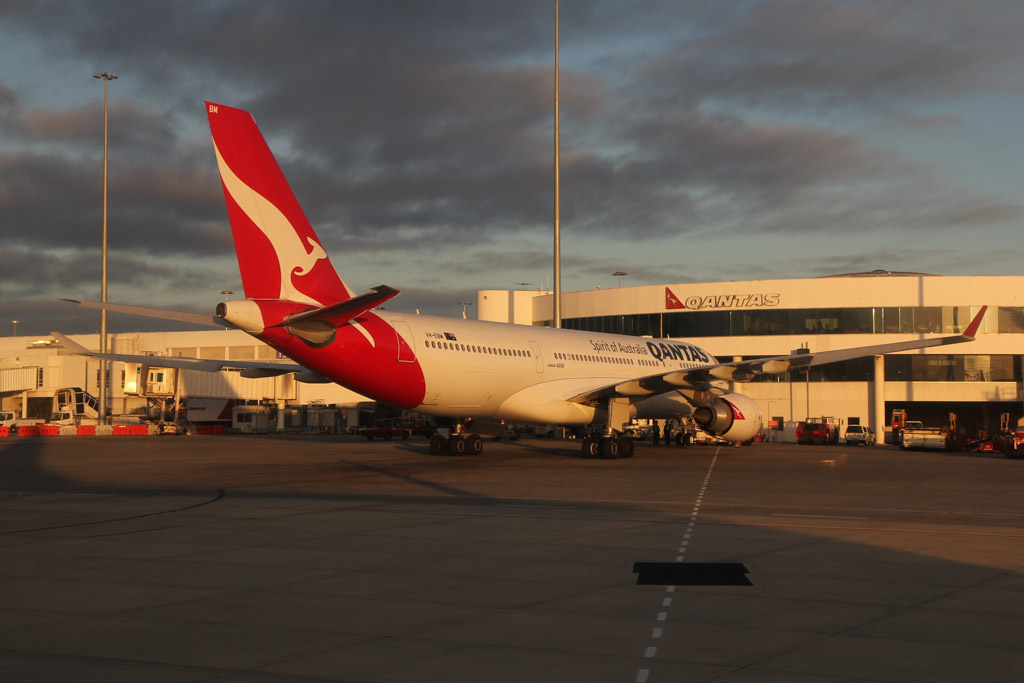 18 March 2013 © David Eyre
In an article by Steve Creedy in The Australian, Qantas CEO Domestic, Lyell Strambi says that the airline believes that there is enough room to grow at Terminal 3 until the end of the decade – unless there is another unforeseen boom.
The move from Terminal 3 to the new Terminal 2 of Skywest and Alliance Airlines (on 2 March 2013), and Tiger Airways (from May 2013), together with the planned mid-2014 move of Virgin Australia to the new international/domestic pier under construction at Terminal 1, frees up much needed capacity at Terminal 3.
This will enable all Qantas Group services (Qantas, QantasLink, Jetstar and Network Aviation) to operate from Terminals 3 and 4. Strambi said that Qantas mainline will stay where they are in Terminal 4, with QantasLink next to them, followed by Network, with Jetstar at the other end. This is because Qantas-to-Qantas transfers are seen to be the most important.
Qantas is planning to create a second premium lounge in Terminal 3, by converting the Alliance Airlines lounge. The Qantas domestic terminal lease comes due in 2018, but Strambi envisages Qantas staying at the terminal until 2019 or 2020. Terminal 3 will receive incremental developments to get it through to the end of the decade, but this will have to take into consideration the planned consolidation of all domestic and international services at the international terminal (Terminal 1).
Perth Airport is building more aircraft parking bays, and the move of other domestic airlines to Terminal 2 has freed up more bays near Terminal 3, reducing the need for towing aircraft across the active runway in the early morning peak (which can sometimes involve a 40-minute wait due to air traffic movements). Qantas performs about 300 aircraft tows per week.
Regarding Perth Airport's much publicised capacity issues and the proposed third runway, Strambi said that the new air traffic slot management system will smooth arrivals. He also noted that as an increasing proportion of the labour force comes from the eastern states, options such as more flights direct from the Eastern State to mine sites, or via other airports, could ease congestion.
Perth Airport's website includes details of the Terminal 3 and 4 upgrades: