First Challenger 604 arrives at Perth to replace Dornier 328 on AMSA search and rescue operations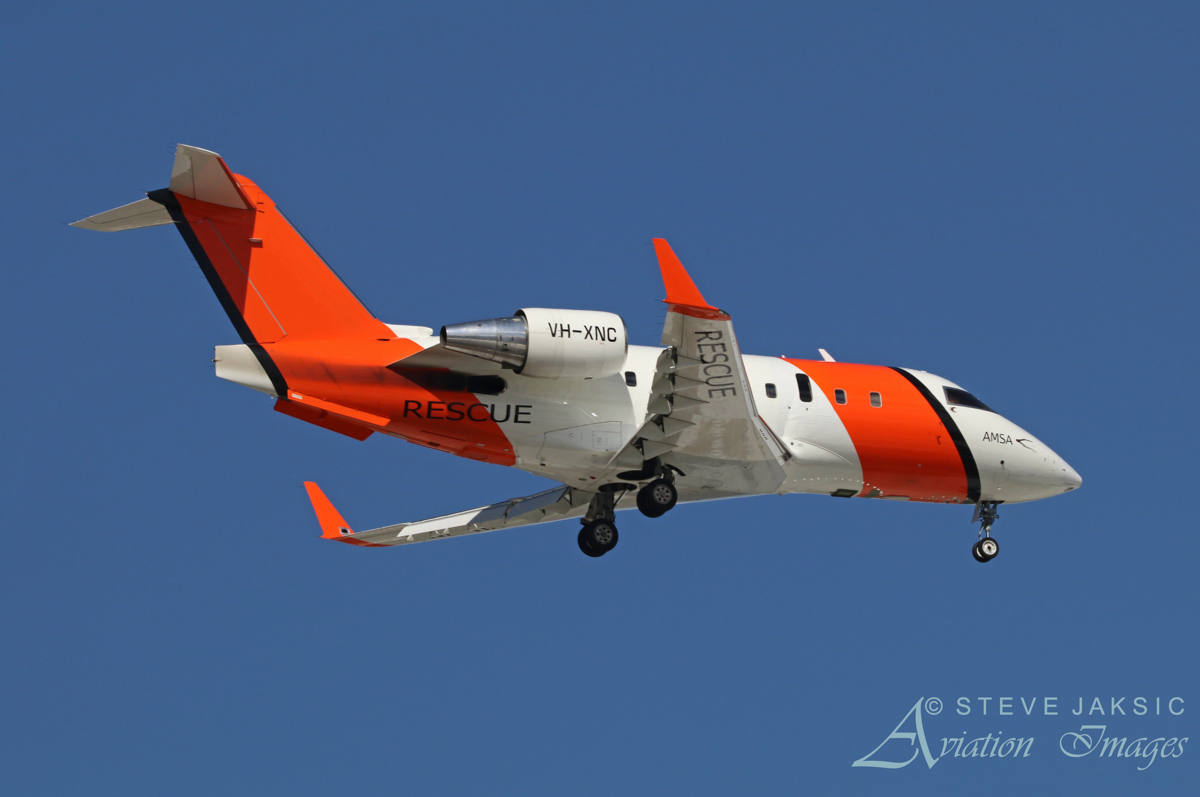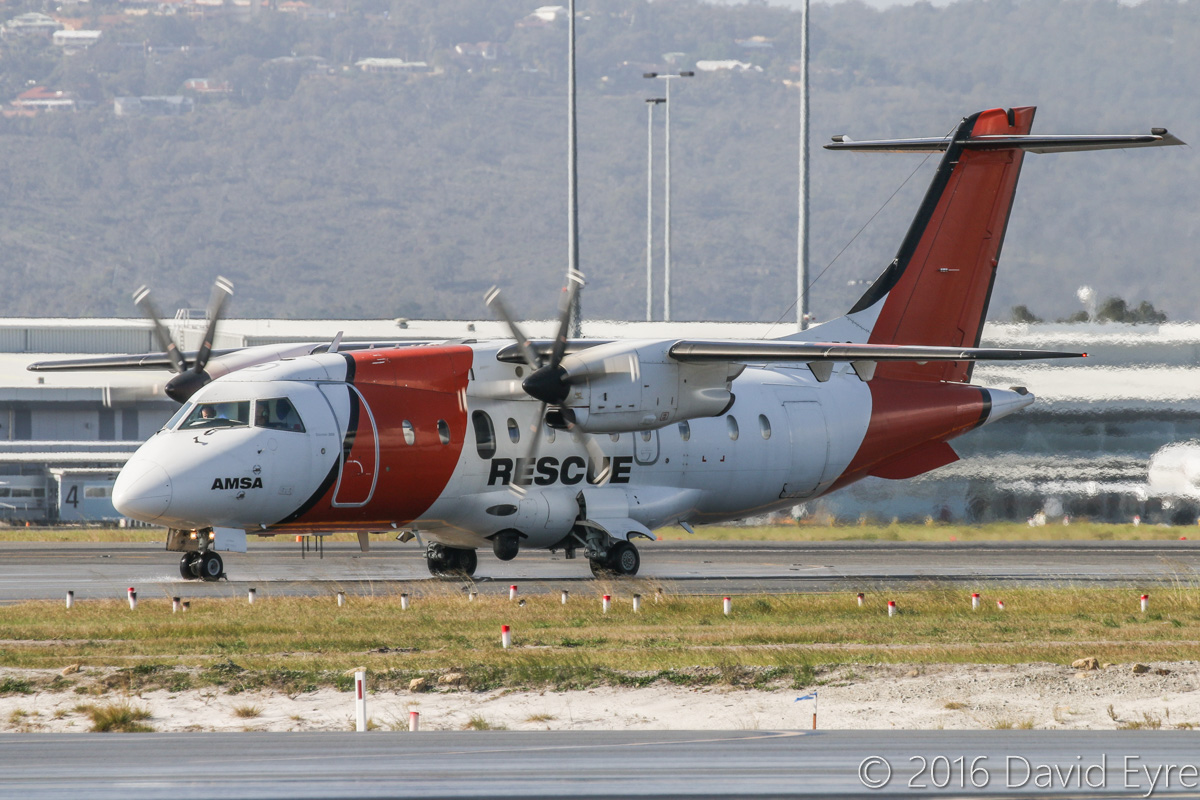 7 August 2016 © David Eyre
Perth today saw the arrival of the first of four Bombardier Challenger 604 aircraft, VH-XNC (MSN 5619), which will replace five Aerorescue Dornier 328s currently in use for Australian Maritime Safety Authority's (AMSA) search and rescue operations.
The new $640 million contract was awarded to Cobham SAR Services / Surveillance Australia in 2014 and will operate for 12 years from 2016, with a 3-year extension option.
Perth is the first of the three bases to receive the new Challengers, with operations to start on 8 August 2016, followed by Cairns on 10 October 2016 and Essendon (Melbourne) on 12 December 2016.
The current contract is operated by AeroRescue, which operates a fleet of five Dornier 328 turboprops modified for SAR operations, with the one aircraft each based at Perth, Darwin, Cairns, Brisbane and Melbourne (Essendon). AeroRescue is a subsidiary of Darwin-based Pearl Aviation Australia.
By using faster and longer range jets, instead of the current turboprops, Cobham believes it will be able to provide the same capability with fewer aircraft. Three Challengers will be used, with one  as an operational spare.
Australia is responsible for 10 per cent of the global maritime and aeronautical search and rescue services. AMSA coordinated 429 rescues in 2015, saving 219 lives.
Challenger 604 modifications
The Challengers will be converted for search and rescue operations with:
multi-mode search radar
video anomaly detection system
search and rescue direction finder
high definition electro-optical turret
large observer windows
high-bandwidth satellite communciations
Acacia mission management system
door to air drop life rafts, satellite phones, food and water to people in distress (converted baggage door on lower left rear fuselage).
The first aircraft arrived in Australia in December 2015 and was officially unveied in early January 2016. Most modification work is undertaken at Cobham's facility at Adelaide Airport.
Interestingly, photographs of VH-XNC indicate that it has not yet been fitted with its search radar, electro-optical turret or video anomaly detection system.
Operations
The Challengers carry five aircrew – a captain, first officer, visual search officer, electronic search observer and aircraft mission coordinator.
Job advertisements by Cobham state that day shift response times are 30 minutes from SAR alert call to calling for aircraft taxi clearance. Night standby response times are 60 minutes from SAR alert call to calling for aircraft taxi clearance, and crews must attend the airport within 30 minutes of being called, and the crew must reside near the airport to meet these requirements.
Flight duration may be up to 8 hours, and the total flight and duty period may exceed 14 hours. From time to time crew will be required to work away for a period of time to support large or extended operations anywhere in Australia, or internationally. The roster will comprise two day shifts (nominally of six hours each) on base at the airport and a 12 hour night standby shift, nominally from home.
The rate of flying is expected to be low in the order of 100 flight hours per annum, with pilots maintaining flying proficiency using a Level D full flight simulator located in Melbourne.
Challenger specifications
Transit speed: Mach 0.74 (445 Knots True Airspeed (KTAS))  to Mach 0.8 (490 KTAS).
Endurance: 8 hours in normal standby configuration
Range: 3,086 nautical miles (5,715 kilometres)
ViDAR: Sentient ViDAR maritime anomaly detection software with fixed staring three-camera array means that the Challenger has an improved capacity to conduct visual searches for small targets in the water, complementing the visual searching of the crew
Large observer windows: Located forward of the wings, these will assist in visual search operations.
Air drop door: An air operable door enables the Challenger to deliver life-sustaining stores and communications equipment to those in distress.
Live video streaming: Able to live stream video of the situation in real time as AMSA plans the rescue operation.
Cost: $6-7 million, fully equipped.