US Army Special Ops MH-60M Black Hawks in Perth area for exercise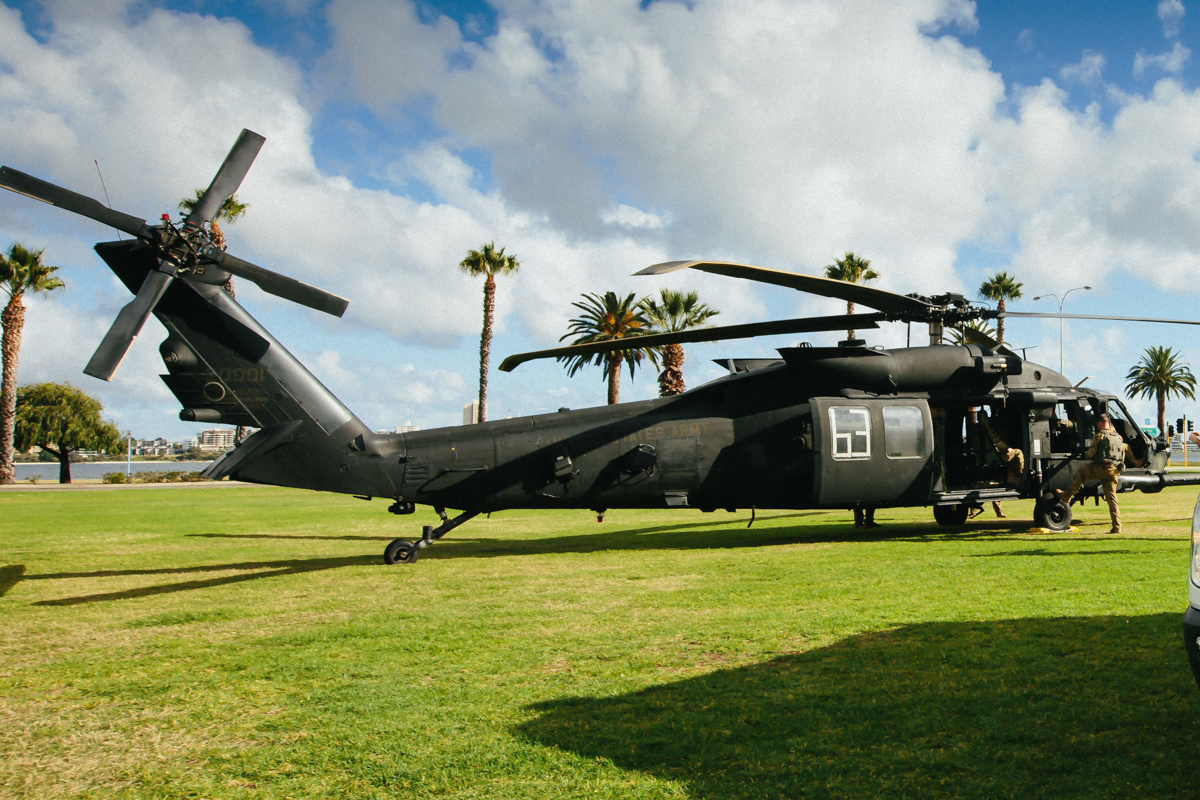 3 May 2016 © David Eyre
Three US Army Sikorsky MH-60M Black Hawk helicopters assigned to the US Army's 160th Special Operations Aviation Regiment (SOAR) 'Night Stalkers' are flying in and around Perth, Western Australia, as part of a joint training exercise between Australian and US military forces during May and June 2016.
The Blackhawks are deployed to RAAF Base Pearce, north of Perth, and have been seen over Innaloo, Swanbourne and Northam. They are also operating in the ADF's Bindoon Training Area.
These are the latest special operations versions of the Black Hawk and were first noted in the area on 3 May 2016.
Presumably working with the Australian Army's Special Air Service Regiment, the objective is to provide realistic training scenarios in built-up areas. This exercise is part of a regular training program.
A similar exercise with Australian Army Blackhawks in 2015 generated a lot of interest – and noise complaints.