Farewell Fokker 50: end of 21 years' service in Western Australia: 27 February 2016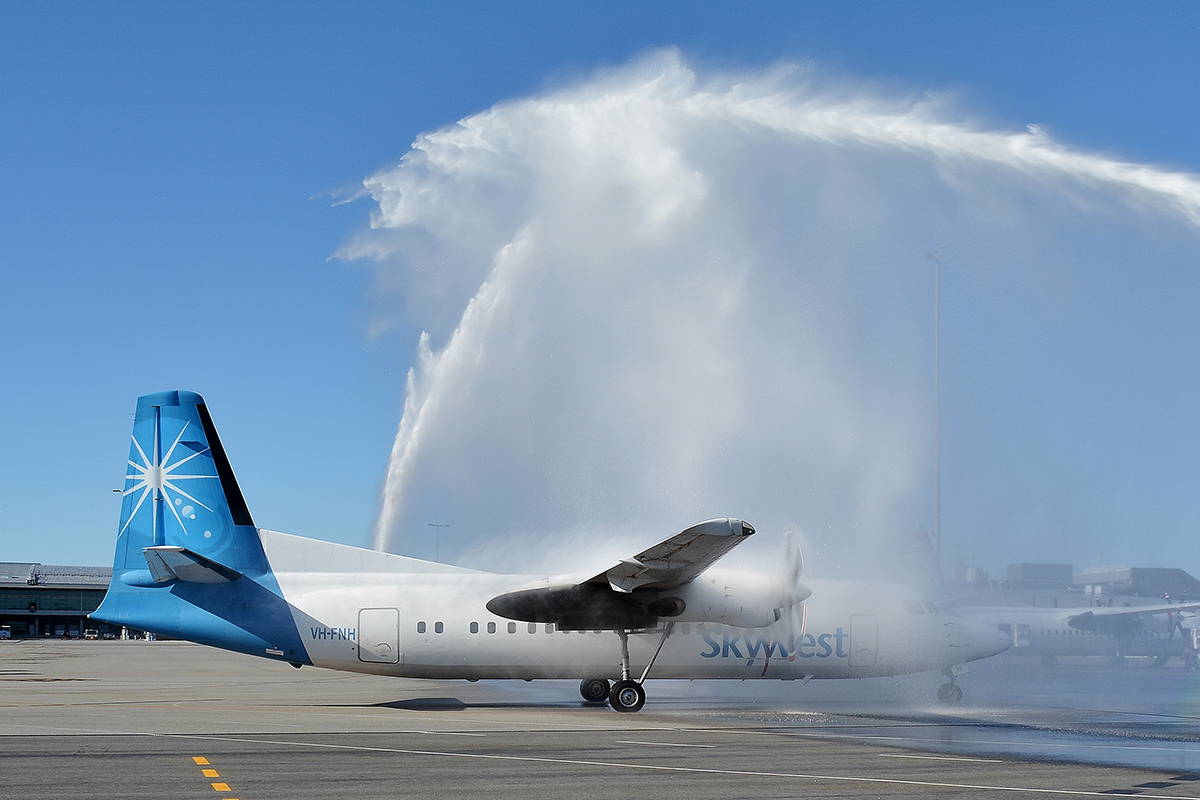 27 February 2016 © David Eyre
Virgin Australia Regional Airlines' Fokker 50 VH-FNH landed on runway 21 at 4:27pm today, on a special charter flight to mark the end of Fokker 50 operations by Virgin Australia Regional Airlines, and was greeted by a water cannon salute by the airport fire crews.
The withdrawal of Fokker 50s also marks the end of an era for Fokker turboprop operations in Western Australia; turbo-prop services commenced in Western Australia 57 years ago, when MacRobertson Miller Airlines (MMA) placed the first Fokker F.27 Friendship into service in WA regional services, on 27 December 1959.
The 46-seat Fokker 50s have operated in Western Australia since October 1994, when Skywest obtained them from then-parent company Ansett Airlines.