Qatar Airways to introduce Airbus A380 on Perth services from 1 May 2018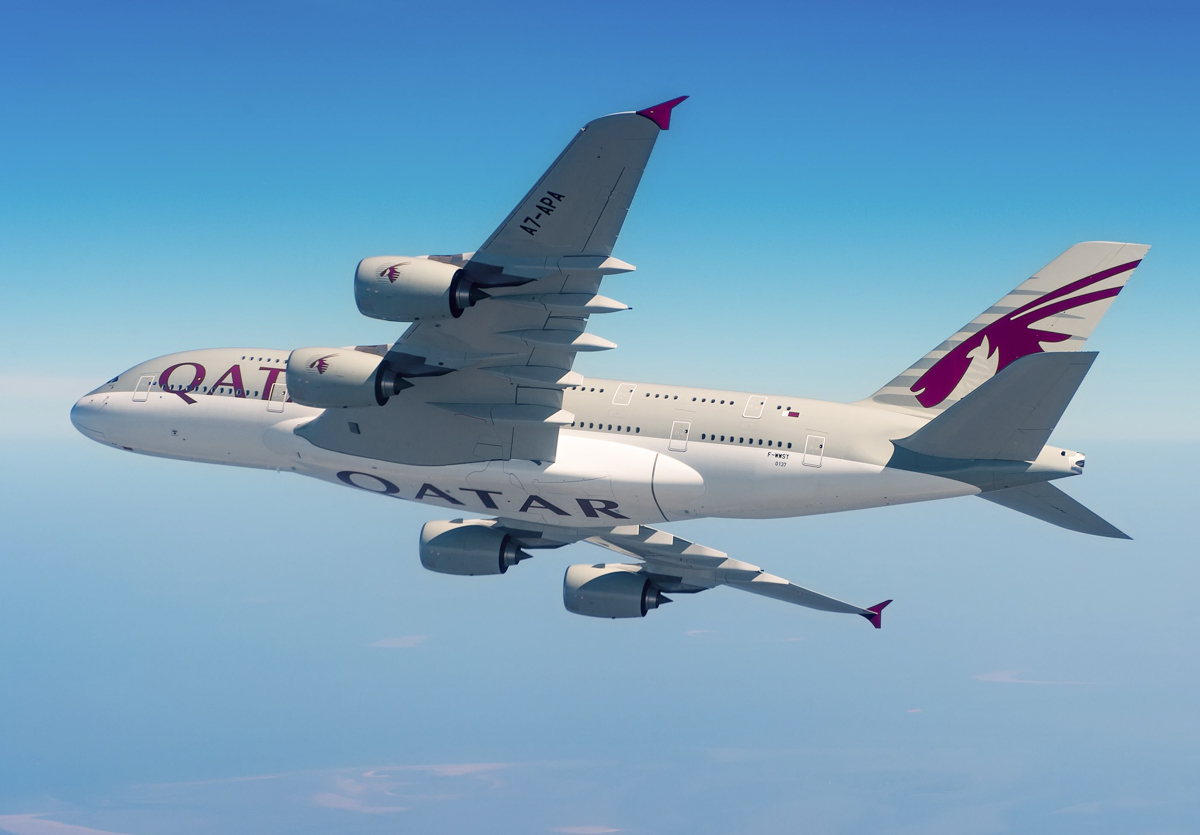 15 December 2017 © David Eyre
Qatar Airways today announced that from 1 May 2018, it will upgrade its Doha – Perth services to the Airbus A380, replacing the current Boeing 777-300ER.
Perth becomes the third Australian destination for Qatar's A380, which also operates to Sydney and Melbourne.
Emirates was the first carrier to introduce regular A380 services to Perth, on 1 May 2015.
Increased capacity and First Class
The A380s seat 517 passengers in a three-class configuration, with 8 seats in First Class, 48 seats in Business Class and 461 in Economy Class. This represents a 44% increase in capacity over the Boeing 777-300ER currently used, with 116,000 additional seats on the route.It also introduces Firs Class seating, as the Boeing 777s only have Business and Economy seating.
Currently, over 7,000 passengers travel between Doha and Perth every week. Qatar Airways also has services to many worldwide destinations, so the A380 will boost tourism between Western Australia and Europe.
Qatar Airways Group Chief Executive, Akbar Al Baker, said: "We have seen continued demand and increased appetite for travel among the Western Australian market since we started flying this route from July 2012.
"We are delighted to be deploying our iconic A380 aircraft on the Perth route from 1 May 2018. When travelling to some of Western Australians' favourite European cities including London and Paris, Perth passengers can henceforth enjoy a seamless inflight experience onboard our A380 aircraft on all legs of their journey."
Qatar cannot increase frequencies to Brisbane, Melbourne, Perth or Sydney under the bilateral air services agreement between Australia and Qatar, so it can only increase capacity by using larger aircraft.
Doha-Perth flight schedule
QR 900: Departs Doha 02:00hrs, Arrives Perth 18:25hrs
QR 901: Departs Perth 23:05hrs, Arrives Doha 05:55hrs
History of Qatar Airways services to Perth
Qatar first flew to Perth on 3 July 2012, first with Boeing 777-200LRs and then the larger 777-300ER.