Cathay Pacific start first regular Airbus A350 services to Perth: 29 October 2017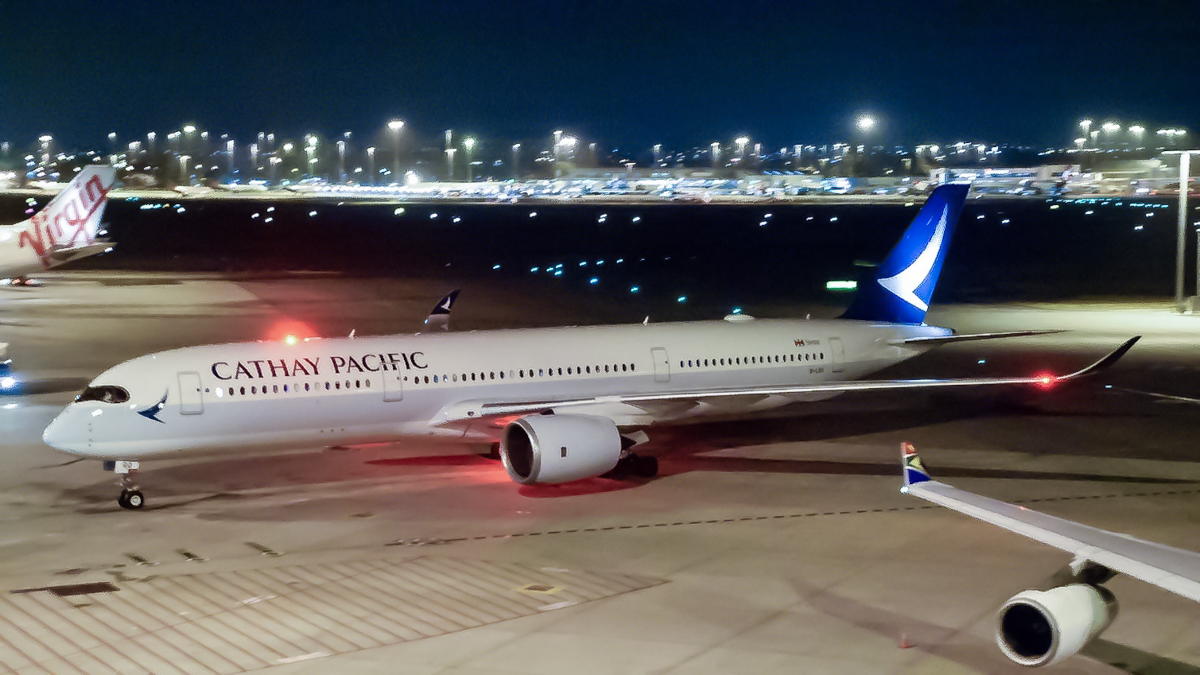 29 October 2017 © David Eyre
Cathay Pacific introduced the first regular Airbus A350 services from Perth today, replacing the previous Airbus A330-300 from 29 October 2017 on the daily CX171/CX170 night services between Perth and Hong Kong.
B-LRQ (MSN 109) departed Gate 47 at Hong Kong at 3:15pm, taking off from runway 07R at 3:35pm. It landed on Perth's runway 21 at 10:31pm, and parked at Bay 151 at 10:36pm, a total time of 7 hours 21 minutes.
The aircraft then departed Perth's bay 151 at 12:03am on 30 October, taking off from runway 21 at 12:19am and landing at Hong Kong's runway 07L at 7:33am and arriving at the gate at 7:37am, a total time of 7 hours 34 minutes.