Batik Air Indonesia start Perth-Bali services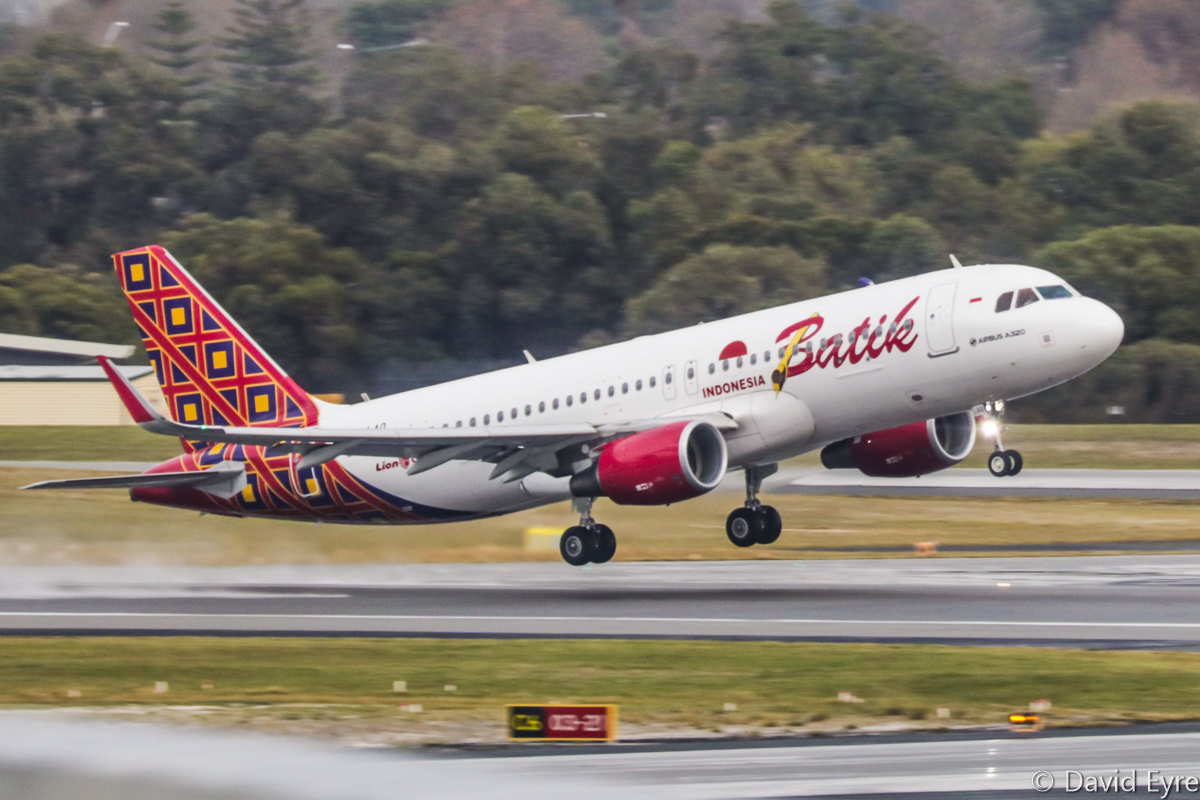 22 June 2017 © David Eyre
Batik Air Indonesia commenced twice daily Bali-Perth services today, with the arrival of the first Airbus A320 service from Denpasar into Perth in the early hours of 22 June 2017.
First service
The first service was operated by PK-LAQ, an Airbus A320-214 (sharklets) (MSN 6722), which was originally delivered to the airline in September 2015, and is configured with 12 Business and 144 Economy seats.
The first flight was ID6007, which departed Denpasar at 9:13pm (33 minutes late) on 21 June 2017, arriving on runway 03 at Perth at 12:29am (42 minutes late) on 22 June 2017, with a total flight time of 3 hours 16 minutes.
First departure from Perth was ID6008. It pushed back from Bay 155 at 8:53am, taxied out at 8:59am, and took off from runway 03 at 9:09am. It arrived at Denpasar at 12:44pm, a total flight time of 3 hours 33 minutes.
PK-LAQ returned as flight ID6005, departed Denpasar 2:22pm and arrived Perth 5:27pm. The afternoon service was supposed to receive a water cannon salute upon arrival – a tradition for first services, but the salute was cancelled, reportedly due to an Emirates A380 being too close.
The aircraft departed Perth as ID6006 at 6:46pm, arriving at Denpasar at 10:21pm.
The next day, PK-LAJ operated the two services, establishing a sequence of PK-LAQ and PK-LAJ operating services each alternate day.