Batik Air to start Bali-Perth services from 21 June 2017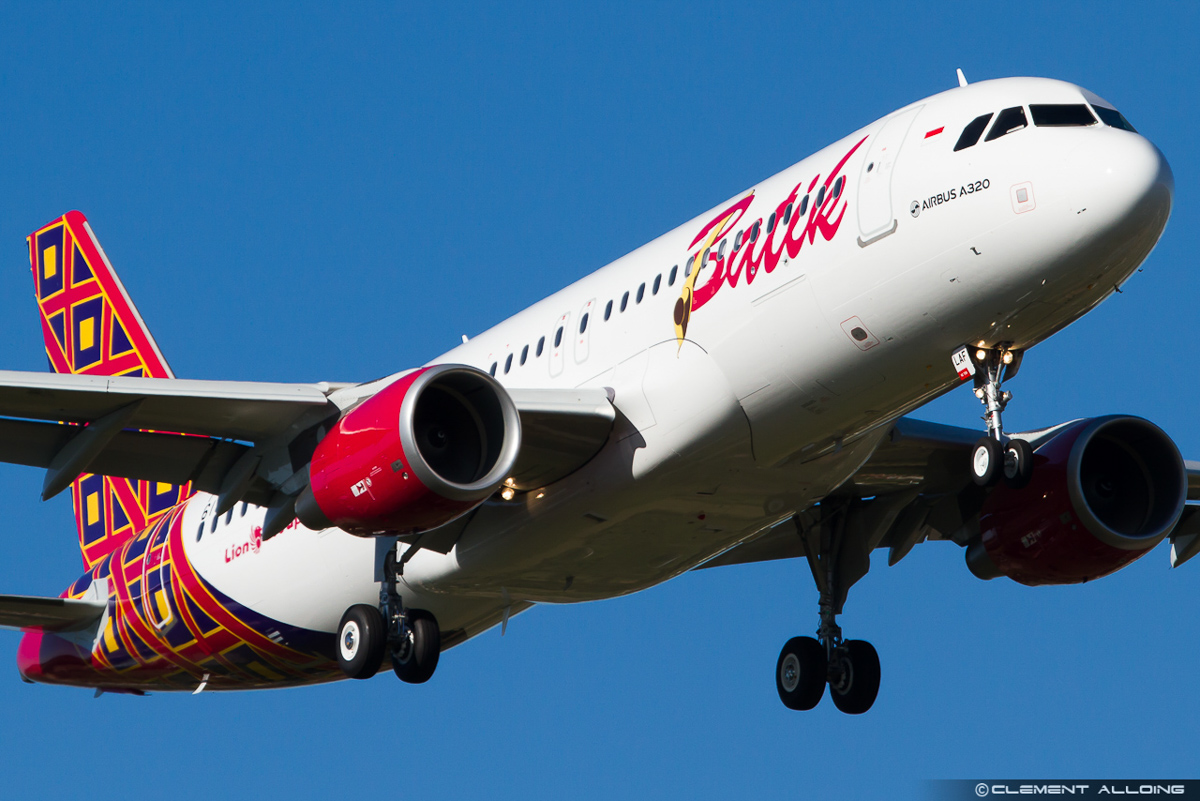 15 May 2017 © David Eyre
Indonesian airline Batik Air has announced that it will commence services on the Bali to Perth route from 21 June 2017.
Schedule:
Flight
Depart
Denpasar
Arrive
Perth
Flight
Depart
Perth
Arrive
Denpasar
Frequency
Aircraft
ID6005
1255
1635
ID6006
1820
2200
DAILY
Airbus A320

ID6007
2040
0020(+1)
ID6008
0830
1210
DAILY
Airbus A320
Batik Air Indonesia has a fleet of 47 aircraft, including 33 Airbus A320-200, 8 Boeing 737-800s and 6 Boeing 737-900ER. All of the Boeing 737-800s and 737-900ERs are due to be transferred to Batik Air Malaysia and will be replaced by Airbus A320neo and A321neo. The airline operates 25 domestic routes and one international route to Singapore.
Batik plans to add Denpasar-Melbourne and Denpasar-Sydney services later, and eventually establish a new airline based in Australia.
Batik is a full-service subsidiary of Lion Air Group, which also operates Malaysia joint venture Malindo Air (being rebranded as Batik Air Malaysia), which commenced services on the Kuala Lumpur – Perth route during 2015, using its Boeing 737-800 and -900ER.
More Australian tourists visit Bali than any other nationality – in September 2016, 850,326 Aussies visited, an increase of 6.6 percent on the same period last year.
Other airlines on the highly competitive Bali – Perth route include: Garuda Indonesia (Airbus A330-200 and -300); AirAsia Indonesia (Airbus A320); Virgin Australia (Boeing 737-800) and Jetstar (Airbus A320).
Batik Air had first announced in December 2016 that it intended to start Perth services in December 2016 or January 2017, following receipt of a CASA Air Operators Certificate on 25 November 2016. In November 2016, Batik Air also passed the IATA Operational Safety Audit, or IOSA, and is no longer on the European Union air safety blacklist.
However, the services did not commence when originally planned and on 17 March 2017, the airline's CEO said that this was due to a lack of suitable air traffic slots at Denpasar. This issue seems to have been resolved now.
For further information, please contact Batik Air directly at http://www.batikair.com/