PHOTOS: Singapore Airlines Airbus A350 visits Perth on 50th anniversary of services to Australia: 5 April 2017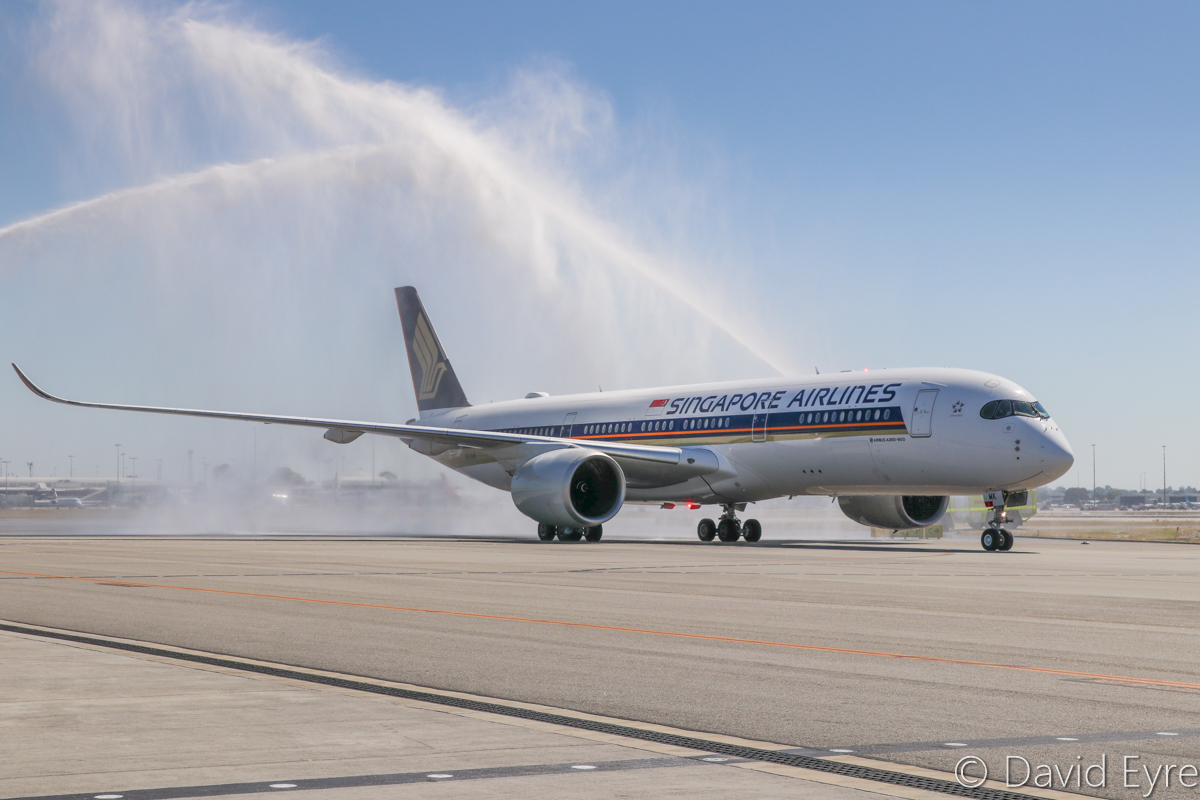 To celebrate 50 years of services to Australia, Singapore Airlines sent an Airbus A350-900 instead of the usual Boeing 777-200ER to Perth on the SQ213/SQ226 service on 5 April 2017.
This was a one-off special visit only, although the airline has previously stated that it intends using A350s on Perth services in the next few years.
AviationWA was granted special access by Singapore Airlines and Perth Airport to photograph the event.