Singapore Airlines Airbus A350 to visit Perth on 50th anniversary of services to Australia: 5 April 2017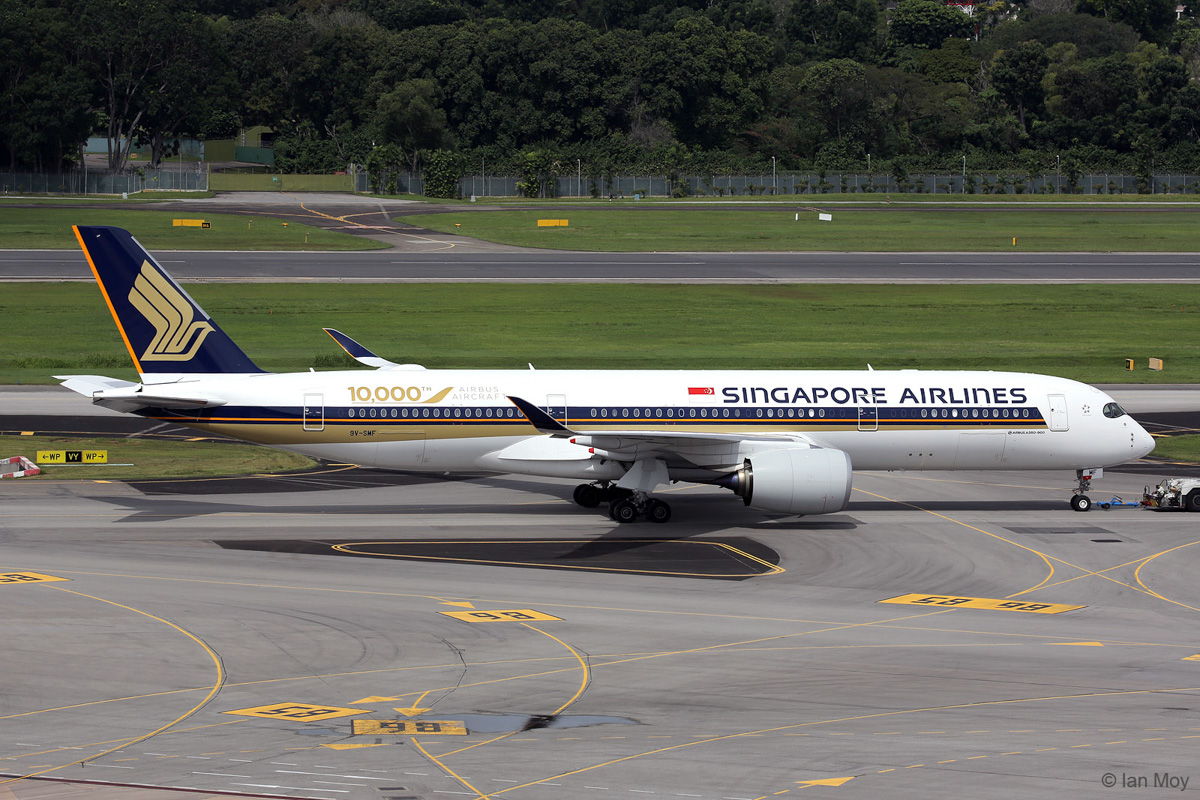 3 January 2017 © David Eyre (UPDATED 4 April 2017)
To celebrate 50 years of services to Australia, Singapore Airlines will send an Airbus A350-900 instead of a B777-200ER to Perth on Wednesday 5 April 2017.
This is intended to be a one-off special visit only, although the airline has previously stated that it intends using A350s on Perth services in the next few years.
The A350 will arrive at 12.55pm as flight SQ213 from Singapore and depart at 2.05pm as SQ226.
After take-off as SQ226, the A350 will perform a low-level flyby over the city of Perth at 1,500 feet. The best vantage points to capture photos during the flyby are from Kings Park, Elizabeth Quay, Langley Park and South Perth Foreshore.
Singapore Airlines is holding a photography competition with a prize of two return economy-class tickets to Singapore for the best photo taken of the A350 posted on the Singapore Airlines Facebook page with the hashtag #SQPerth50. Terms and conditions are available on the Singapore Airlines website and Facebook page.
Third A350 visit to Perth
This will be the third A350 to visit Perth.
The first A350 visit to Perth occurred on 10 August 2014, when Airbus' fifth development aircraft F-WWYB (MSN 005) visited Perth as part of route proving trials.
The second A350 visit, and the first one on a revenue service was 9 September 2016, when a Qatar Airways A350, A7-ALD (MSN 010) made an emergency medical diversion to Perth, whilst en route from Adelaide to Doha.
History of Singapore Airlines and services to Australia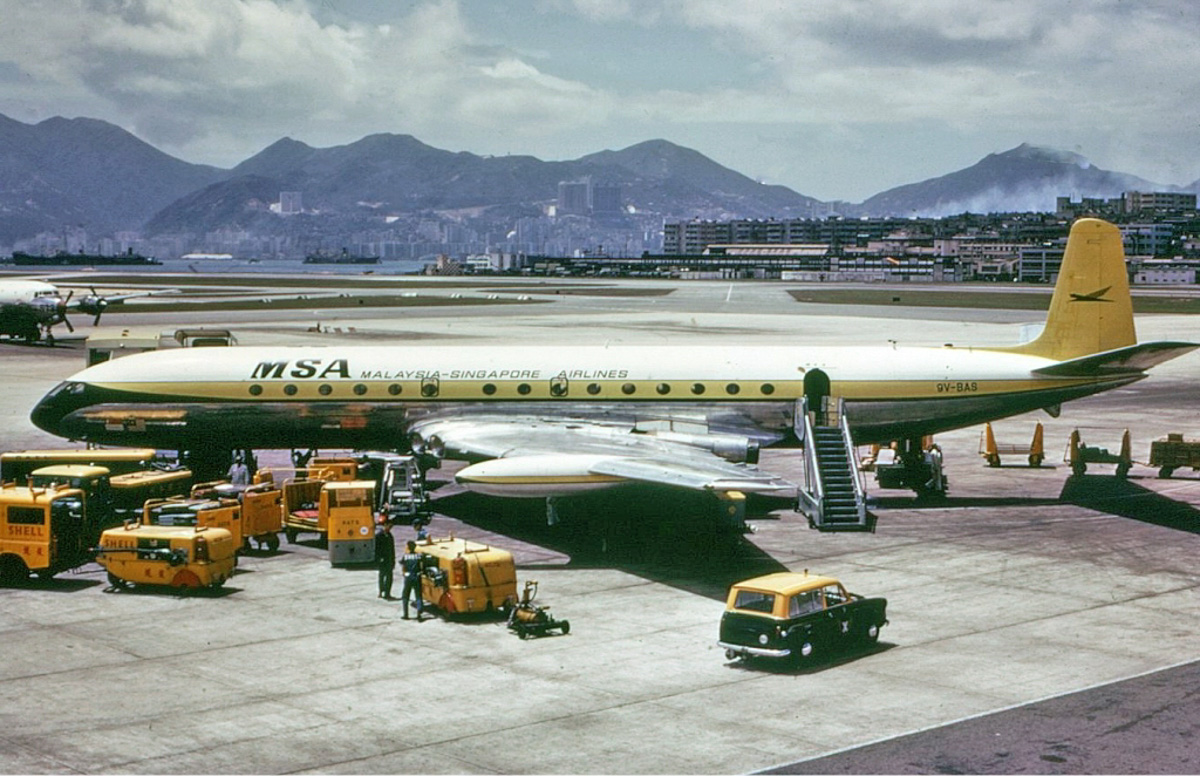 In 1965, Singapore separated from the Federation of Malaysia, so in 1966 Malaysian Airlines was renamed Malaysia-Singapore Airlines (MSA).
Rapid expansion followed from 1967 with new routes being established.
In April 1967, MSA commenced services to Perth using the De Havilland DH-106 Comet 4C, following an initial route-proving flight on 7 March 1967 by 9V-BAS.
Boeing 707-320s were acquired and used on Perth services from 1969.
In 1972, political differences between Singapore (which wanted to develop long-haul international routes) and Malaysia (which wanted to build domestic routes first) caused Malaysia-Singapore Airlines to be split, forming Singapore Airlines and Malaysian Airlines System (MAS).
Singapore Airlines retained all of the former MSA Boeing 707s, and these were used on Perth services.
Later, Airbus A310-300, A330-300, A340-300, Boeing 747-200s, -300s and -400s, Boeing 777-200ER and 777-300 and DC-10-30s were used on services between Singapore and Perth.