Cathay Pacific to start first regular Airbus A350-900 services between Perth and Hong Kong from 29 October 2017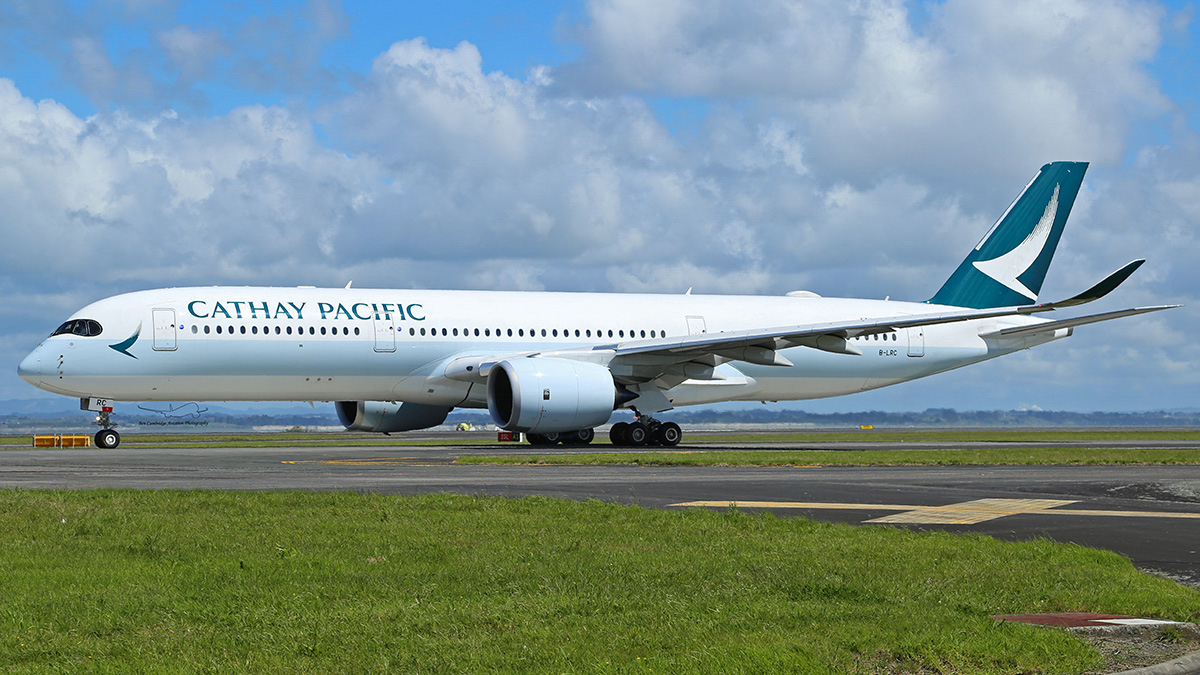 21 March 2017 (UPDATED 26 October 2017) © David Eyre
Cathay Pacific is set to introduce the first regular Airbus A350 services from Perth, commencing on 29 October 2017 on the daily CX171/CX170 night services between Perth and Hong Kong, replacing the current A330-300.
As reported in AviationWA on 14 January 2016, Cathay planned to introduce the A350 to Perth "within the next three to four years".
The A350-900s have a total of 280 seats – 38 Business Class, 28 Premium Economy and 214 Economy.
The new A350s have on-board wifi and a six-way headrest to help passengers to sleep, as well as increased cargo capacity.
Cathay has 22 A350-900s and 26 larger A350-1000s on order.
The A330-300 currently used has 251 seats (39 Business, 21 Premium Economy and 191 Economy). A330s may still be used on the CX137/CX136 early morning services.
Cathay Pacific has been operating services between Perth and Hong Kong since 1970, beginning with the Convair CV-880, switching to Boeing 707s, Lockheed TriStars and Boeing 747s, prior to introducing the A330.
The first Airbus A350 to visit was F-WWYB Airbus A350-941 (MSN 005) owned by Airbus, on 10 August 2014 as part of route proving flights by the manufacturer.
The first A350 revenue passenger flight to visit Perth was 8 September 2016, when Qatar Airways A7-ALD (MSN 010), on flight QR915 from Adelaide to Doha diverted to Perth due to a medical emergency with one of the passengers.
Qatar Airways has previously announced it would use A350s on regular Perth services, but this did not eventuate.
Singapore Airlines A350 to visit Perth on 5 April 2017
To celebrate 50 years of services to Australia, Singapore Airlines will send an Airbus A350-900 instead of a B777-200ER to Perth on Wednesday 5 April 2017. This is intended to be a one-off special visit only, although the airline has previously stated that it intends using A350s on Perth services in the next few years. The A350 will arrive at 12.55pm as flight SQ213 from Singapore and depart at 2.15pm as SQ226.