Tigerair Australia ceases Bali flights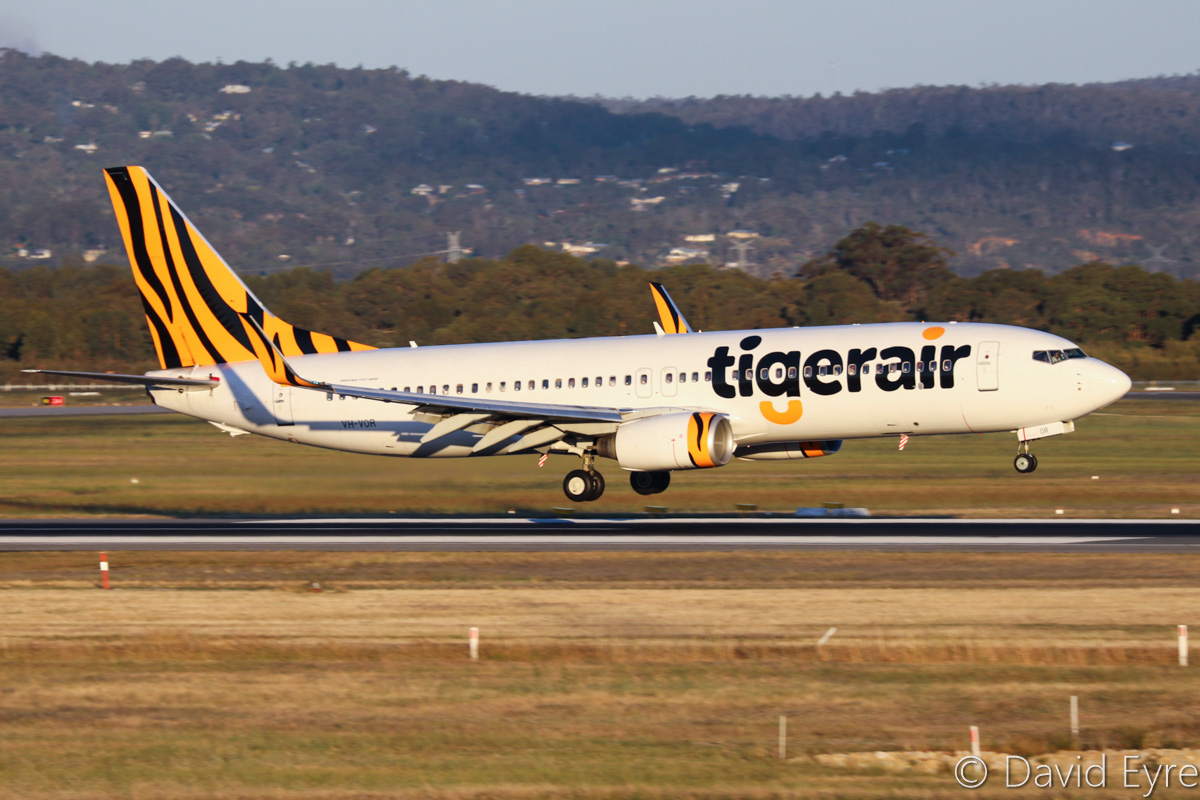 3 February 2017 © David Eyre
Tigerair Australia has decided to cease flights to Denpasar in Bali, following an Indonesian Government ruling that the airline change its operating model.
Licence breach
The drama began on 10 January 2017, when Tigerair's Bali flights had to be cancelled due to what it termed "new administrative requirements" from Indonesian authorities.
However, it is alleged that the conditions imposed by the Indonesian Directorate General of Civil Aviation (DGCA) are not "new administrative requirements."
The airline only had a charter licence and allegedly breached the licence conditions by selling some one-way tickets to passengers travelling onward through Bali to Singapore, on Tigerair Singapore.
The DGCA said Tigerair did not comply with its charter flight permit for flights to Bali, as Tigerair was only permitted to sell tickets for passengers originating in Australia and not Indonesia under its licence. The sale of one-way tickets was also prohibited under the Tigerair permit.
Tigerair's approvals to operate charter flights from Adelaide, Melbourne and Perth to Bali covered the period 30 October 2016 to 25 March 2017.
As the airline breached their licence conditions, the licence was suspended. Tigerair had to cancel services and stop ticket sales for Bali services through to 25 March 2017.
This affected hundreds of passengers either already in Bali, or about to travel there. The airline assisted these passengers to get onto other flights or refunded airfares. Tigerair Australia and Virgin also had to operate a number of special services to bring stranded passengers back to Australia.
Tigerair commenced services to Bali in March 2016, taking over from parent company Virgin Australia on flights from Adelaide, Melbourne and Perth, using three Virgin Boeing 737-800s repainted in Tigerair livery.The services were operated under Virgin's air operator's certificate (AOC), using Virgin Australia pilots with Tigerair cabin crew.
Tigerair was  working with the Civil Aviation Safety Authority (CASA) to add the 737-800 onto its AOC, as part of its planned transition from an Airbus A320 fleet to ex-Virgin 737-800s. They were also seeking approval to operate international flights under Tigerair's own AOC.
Service resumption fails
On 19 January 2017, Tigerair announced that it had "received a key approval from the Indonesian Government to operate scheduled flights to and from Bali using its Airbus A320 aircraft."
"Tigerair plans to resume its normal Bali flying schedule from 3 February 2017, subject to final procedural approvals being secured."
This would have marked the first time that Tigerair Australia had operated its Airbus A320s internationally.
The airline also announced that passengers booked to travel on Tigerair to Bali between 20 January to 3 February 2017 would be offered full refunds. The airline also intended to start selling tickets for flights from 3 February to 25 March 2017.
Rather than using a charter permits, the planned resumption of Tigerair Australia flights to Bali was going to be under regular public transport (RPT) operations under Tigerair's own AOC, using its own fleet of 14 Airbus A320s.
Tigerair quit Bali flights permanently
On 3 February 2017, Tigerair Australia announced it was permanently stopping flights to Bali after failing to reach agreement with the Indonesian authorities.
The Indonesian DGCA told Tigerair it needed a particular air operator's certificate (AOC) that was separate to the one it currently held to resume flights to Bali.
The airline's CEO Rob Sharp said that in order to continue operating flights to Bali, Tigerair would have to transfer to a costly new operating model that would take at least six months to implement and would put Tigerair's takeoff and landing slots at Bali at risk.
Tigerair said passengers booked to travel from Australia to Bali would be offered full refunds, while passengers due to return to Australia from Bali would be re-accommodated on other flights.
Tigerair is now examining other international destinations for its fleet of 14 Airbus A320s and four Boeing 737-800s, but in the meantime, they are all being used on domestic services.