Qantas unveils revised livery and logo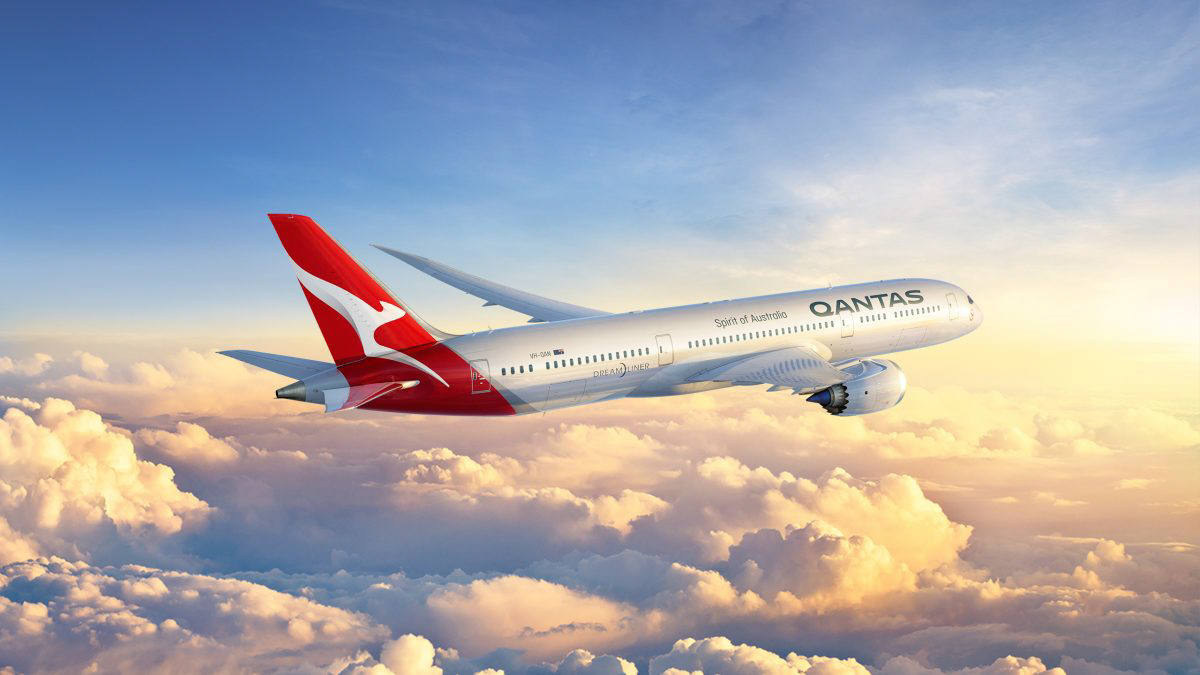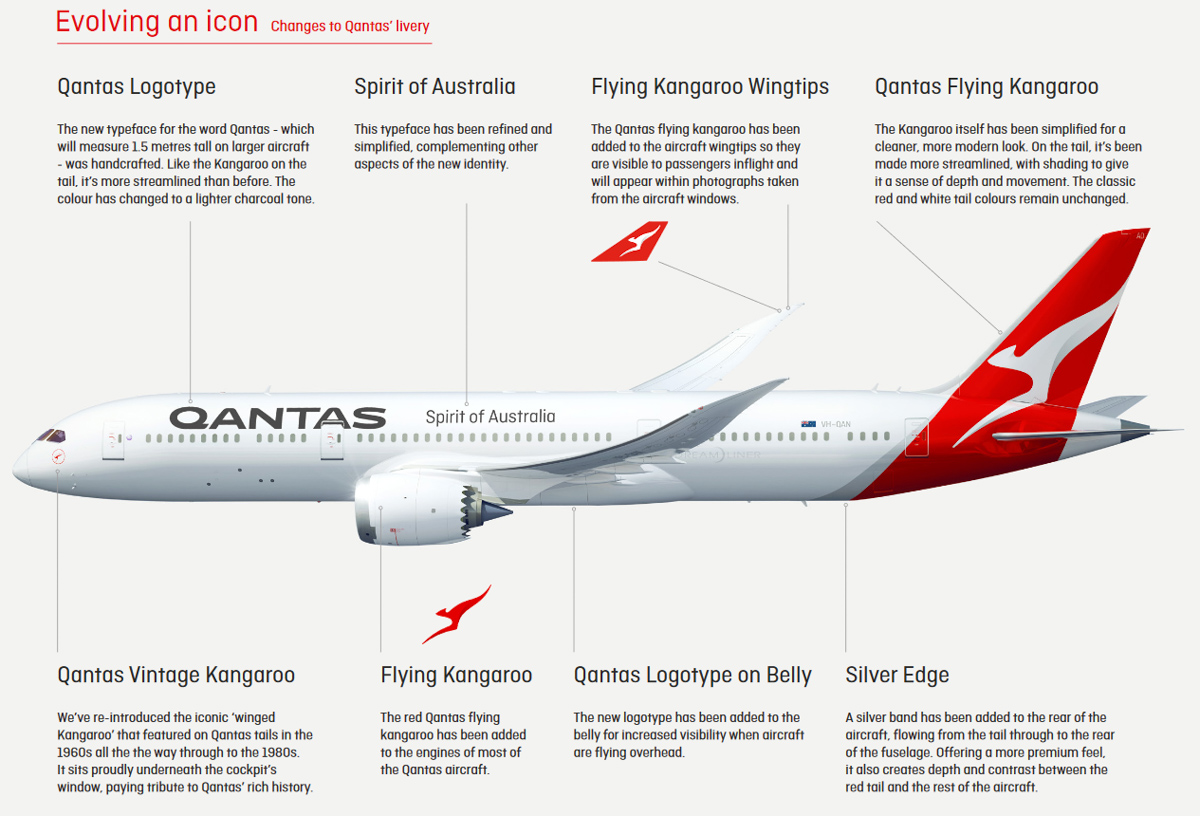 Thursday 27 October 2016 © David Eyre
Qantas has today unveiled a revised livery and logo, in preparation for its introduction of the Boeing 787-9 Dreamliner in late 2017.
The first aircraft to be repainted in the new livery, Airbus A330-300 VH-QPJ, was unveiled to media and guests at Qantas's Jet Base at Sydney Airport. The A330 was repainted in Victorville, California. The name Qantas also appears on the aircraft's belly, so it can be seen from the ground.
The classic winged kangaroo that appeared on tails across three decades will feature under the cockpit window and incorporate the individual name of each aircraft.
The new design is already being used on the Qantas website, signage and advertising. Aircraft will be repainted when scheduled repaints are due, will the whole fleet to be repainted in time for the airline's centenary in 2020.
The updated brand follows the introduction of new cabin crew uniforms in 2014 and new pilot uniforms, unveiled earlier this year, that roll out today.
Design of the new livery and logo was overseen by industrial designer Marc Newson, in partnership with Australian design agency Houston Group.
History of the logo
The original kangaroo was first painted beneath the cockpit of the Qantas Liberator in 1944, after the Indian Ocean Route was officially renamed the 'Kangaroo Service'. The kangaroo design was inspired by the one-penny coin.
Historically, the Qantas livery has been updated seven times – each time a game-changing new aircraft joined the fleet. The Kangaroo logo has only been changed five times – it was revised for the Lockheed Constellation in 1947, Boeing 747-300 in 1984 and the A380 in 2007.