News helicopters to be replaced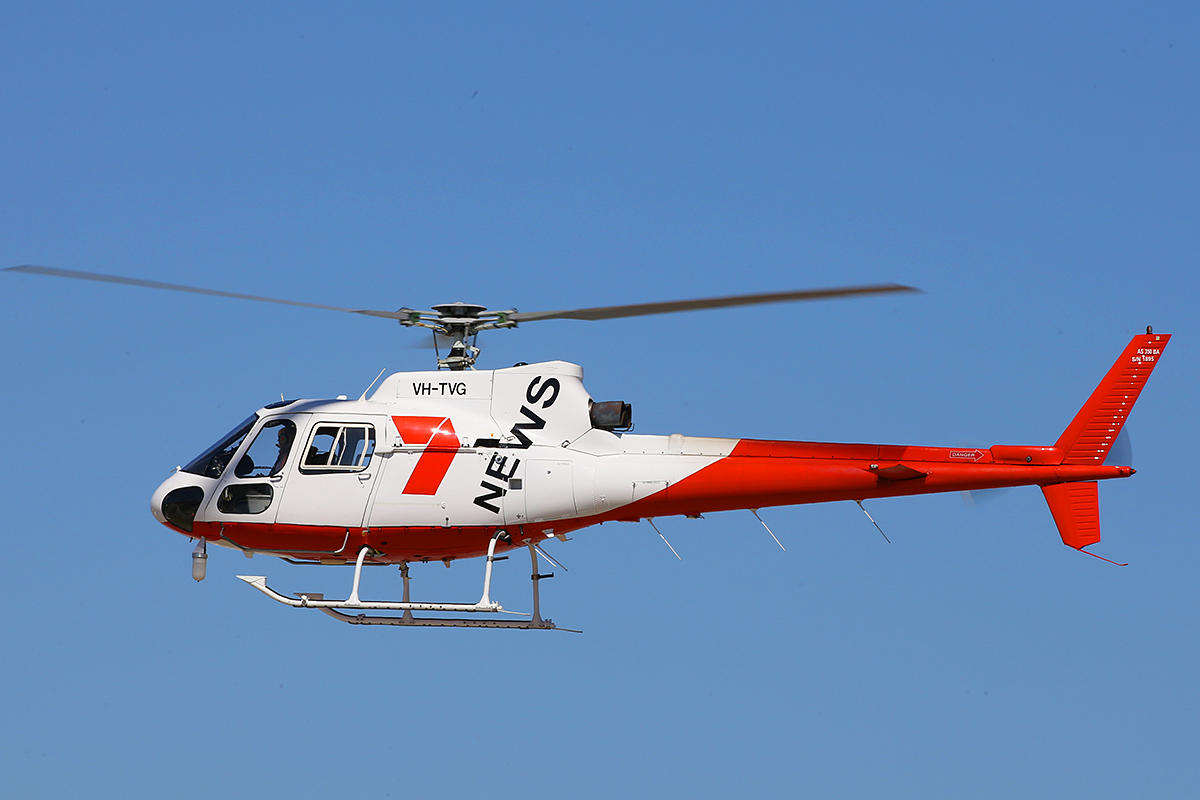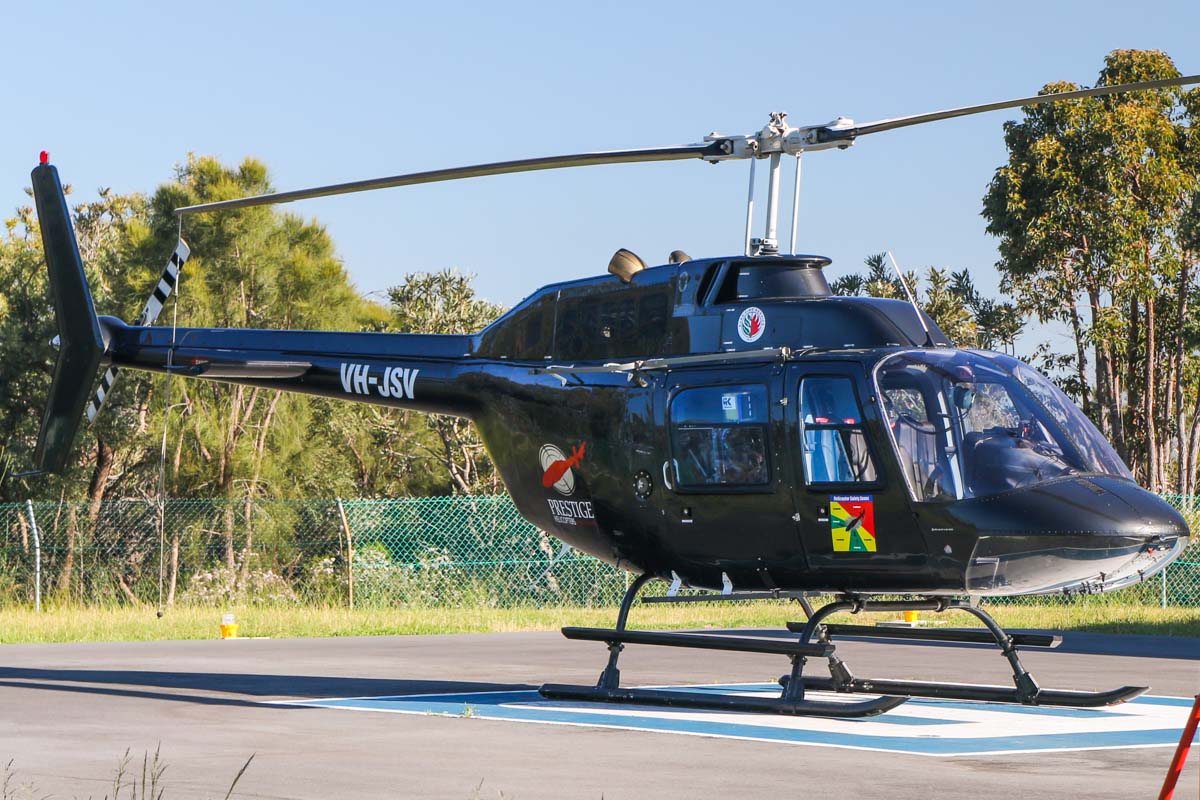 14 September 2016 © David Eyre
Television networks Seven and Nine have started a contract for shared helicopter news operations across Australia, including Perth, thereby ceasing their own separate news helicopter operations.
An Airbus Helicopters AS350B2 Squirrel, used by Channel Seven in Brisbane (VH-BTV) will be moved to Perth later in September 2016, and shared by Seven and Nine. The helicopter will be repainted in a generic livery without logos, coloured white with a dark navy blue tailboom.
Channel 7's Squirrel VH-TVG has had its '7' logo removed from the fuselage with only the word 'News' remaining. Channel 9's JetRanger VH-JSV was never painted with their logo and continues to operate from their studios in Dianella for the time being.
The Australian Broadcasting Corporation (ABC) also recently issued a request for tender for news helicopters and fixed wing aircraft from bases across Australia, including Perth.
ABC Perth, SBS TV and Channel Ten Perth do not currently operate a news helicopter.
History of news helicopters in Perth
TVW Channel 7 Perth previously leased a Hughes 500D (369D) VH-KSY (MSN 30-0675D) from Great Northern Helicopters from around 1981/2, until it was sold in New Zealand in 1984. Since June 1986, Aerospatiale AS350B Squirrel VH-TVG has operated on behalf of Channel Seven. It was converted to an AS350BA in 1995. When Seven relocated its studios from Dianella to Osborne Park, the helicopter moved its base to Jandakot Airport.
STW Channel 9 Perth originally had a Bell 206B JetRanger II VH-KKY (MSN 636) leased from Westcoast Helicopters (later Helicopters Australia). Later, they replaced this with VH-TVJ Bell 206B JetRanger II (MSN 761) leased from Griffin Helicopters (formerly with Channel Ten Perth as VH-AZD).  Next came VH-JRI Bell 206B JetRanger III (MSN 4234) until cost-cutting measures introduced after the purchase of WIN TV ended this contract in 2008, and they had no news helicopter for a while. They then leased a Robinson R44 Raven II, VH-JIB, then leased a Bell 206 JetRanger, VH-BPB. Their most recent helicopter was another JetRanger, VH-JSV.
NEW Channel Ten Perth first had VH-AZH Bell 206B JetRanger III (MSN 3075) leased fromGreat Northern Helicopters. This was replaced by VH-AZD Bell 206B JetRanger II (cn 761) also leased from Great Northern Helicopters, which later became VH-TVJ and went to Channel 9 Perth.Next was VH-BPB Bell 206B JetRanger III (cn 3093) leased from Griffin Helicopters. (VH-BPB was later sold to Prestige Helicopters, Geraldton, and is now leased to Channel 9 News)It was replaced by another JetRanger VH-ZMN (cn 3591) leased from HeliWest, delivered on 2 July 2010, however this helicopter was written off on 19 January 2013 in a crash at Baskerville, WA whilst filming a news story about a truck crash.VH-ZMN was replaced by another JetRanger leased from HeliWest, VH-VJG (cn 2169), which was delivered on 28 January 2013, however this was replaced by another JetRanger, VH-RPK. They are currently not using a helicopter.
ABC TV Perth and SBS TV have never owned a news helicopter in Perth.