Red Bull Air Race pilot Hannes Arch dies in helicopter crash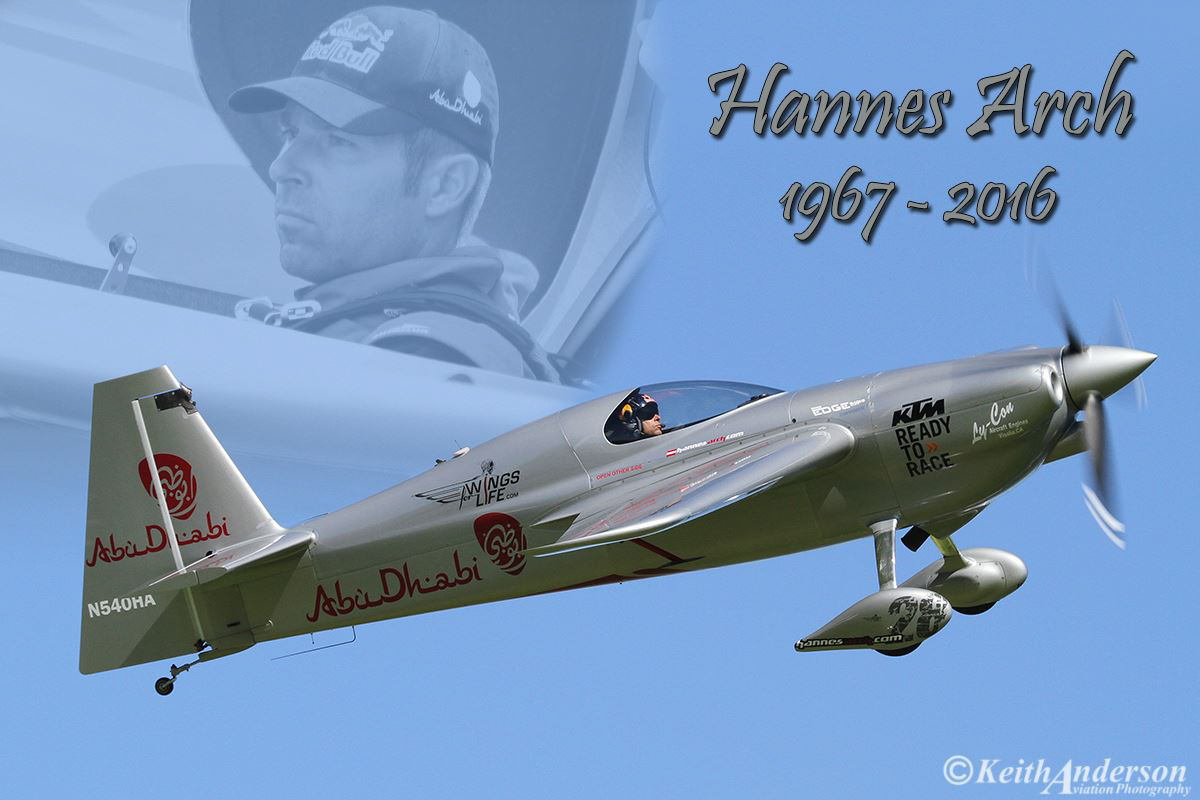 9 September 2016 © David Eyre
Austrian pilot Hannes Arch, one of highly-skilled pilots to fly in the Red Bull Air Race series, tragically died in a helicopter crash on the evening of 8 September 2016, whilst flying a Robinson R66 in the Austrian Alps.
The 49-year old Arch was an keen mountaineer and ran an aviation company which delivered provisions to alpine huts.
The helicopter had been registered for a night VFR flight from Elberfelderstraße hut, a mountain hut located in the south central part of Austria, to Salzburg airport and the weather was good. Shortly after takeoff, the helicopter hit a cliff and crashed into a steep gully at around 9pm. Arch died instantly, but his 62-year old passenger, the warden of the hut, survived the crash with serious injuries. The cause of the crash has not been determined. It took rescuers three hours to hike to the remote site.
Arch first flew in the qualifying round for the Red Bull Air Race in 2006. He won the World Championships in 2008 and finished first or second overall during four seasons. So far this year, he was ranked third overall.
He visited Perth three times for the Red Bull Air Race, in 2007 (9th place), 2008 (3rd place) and 2010 (1st place).
Hannes Arch is the fourth Red Bull Air Race pilot who visited Perth to die in an air crash. The other three are:
Alejandro (Alec) MacLean (Spain) died 17 Aug 2010 in an Edge 540.

Glen Dell (South Africa) died 12 Oct 2013 in an Extra EA-330.


Mike Mangold (USA) died 6 Dec 2015 in an Aero L-39 jet.