Royal Flying Doctor Service receives funding for two additional and two replacement aircraft, and the new Broome RFDS operating facility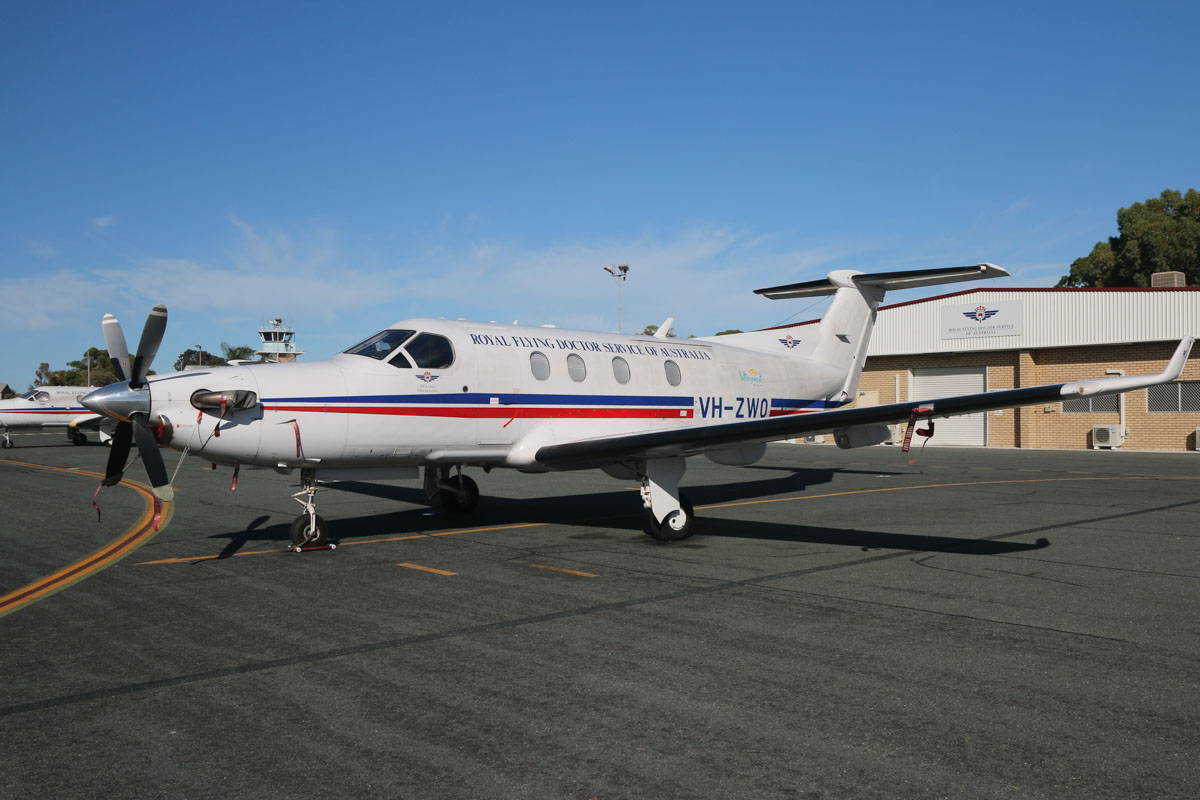 18 July 2016 © David Eyre (UPDATED 21 July 2016)
The Royal Flying Doctor Service has received State Government Royalties for Regions funding of $23.7 million for the purchase of two additional aircraft, two replacement aircraft, and the establishment of the new Broome RFDS operating facility.
RFDS Western Operations currently operates a fleet of 14 Pilatus PC-12s and the Rio Tinto Life Flight Hawker 800XP jet.
The RFDS aircraft accumulate a high number of flying hours, flying across the whole of Western Australia, so aircraft need replacing after 10 years' service.
PC-12 VH-VWO has already been withdrawn from service and replaced.
Two PC-12s are due for replacement over the next six months, VH-YWO and VH-ZWO. VH-ZWO has recently been decommissioned from service and replaced by VH-OWV.
RFDS Western Operations has already placed orders for three Pilatus PC-24 jets and one option, for delivery sometime after 2017. Compared to the RFDS's current Pilatus PC-12 turboprops, the new PC-24s travel twice as far, around 160 knots faster (PC-12: 240-260kts versus PC-24: 400-420kts).
"RFDS aircraft are specially outfitted with the latest in aeromedical technology and are flying intensive care units, operated by highly qualified medical teams and pilots who provide life-saving outcomes for our patients."
The new RFDS Broome patient treatment and aero medical operating facilities recently opened and the funding enables the RFDS to base an additional aircraft at Broome.
In 2015, the RFDS assisted an average of 25 patients per day across Western Australia. The RFDS provides emergency care, life-saving outcomes, and health treatment and adviceto almost 70,000 people in Western Australia every year and has been operating in WA for over 80 years.