RAC Rescue Bell 412 helicopters to be replaced in 2018; Royal Perth Hospital helipad to be upgraded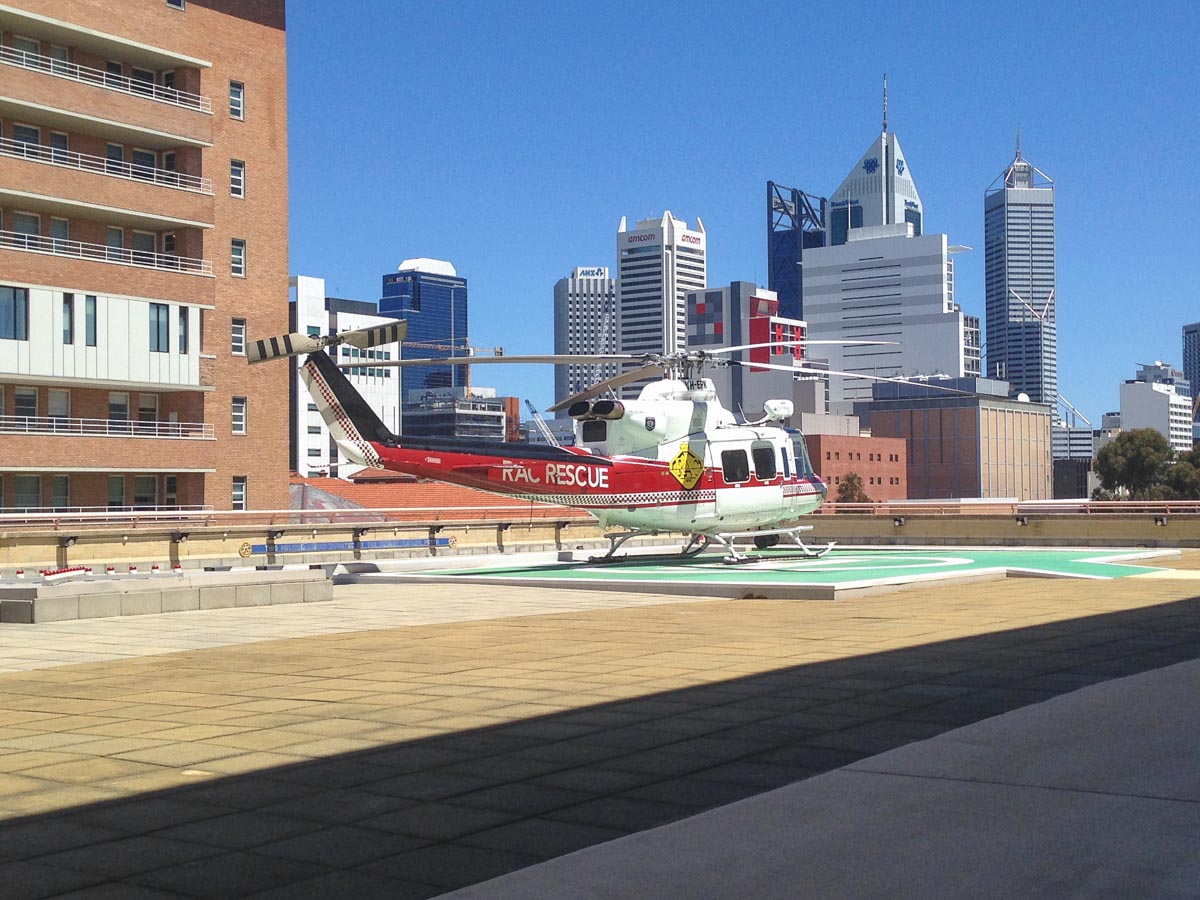 17 June 2016 © David Eyre
The two Bell 412EP 'RAC Rescue' helicopters are to be replaced from mid-2018, with unconfirmed reports indicating that larger AgustaWestland AW139 helicopters will be used.
Royal Perth Hospital helipad will also require a $7 million upgrade to handle heavier helicopters.
The helipad is currently rated for helicopters up to 5400kg and is ageing, but it needs strengthening to handle 7000kg due to changes to CASA guidelines.
The Health Department considered this to be an urgent priority, but the State Treasury knocked back the funding request in the May 2016 Budget, until it receives a more developed business case by the end of 2016.